As one of the most progressive nations in Asia, Singapore has become a popular tourist destination. This city-state has a population of about 5.5 million in an area that is almost the same size as New York City. It is one of the most vibrant cultural and economic centers of the continent.
Singapore attracts people not just from Asia, but from all over the world. If cultural diversity, world class architecture, delectable cuisine, vibrant nightlife, endless adventure, and ultimate luxury is what you want to experience on your next trip, make sure you don't miss out visiting Singapore.
Read on to find out the 10 best places to explore in Singapore!
Gardens by the Bay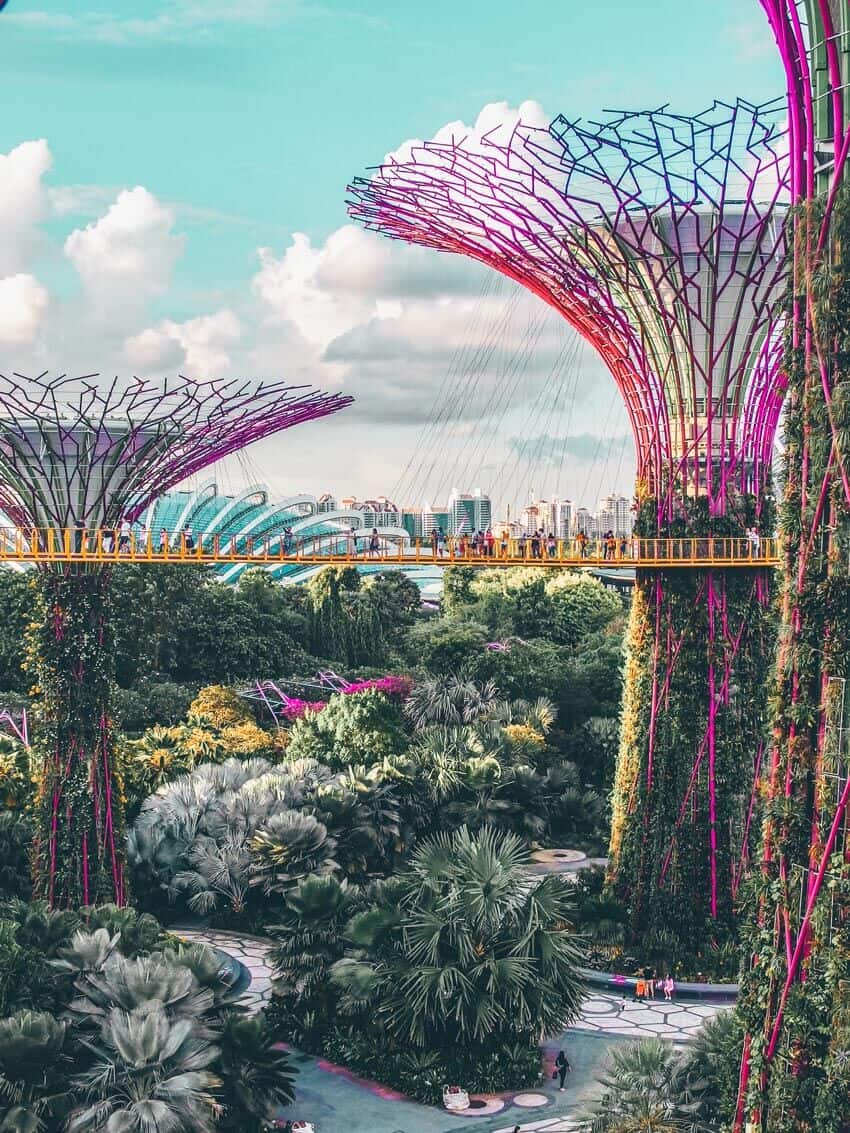 Gardens by the Bay is an innovative piece of green space that draws rave reviews from tourists.
For those who will visit Gardens by the Bay, make sure to drop by Cloud Forest Dome where you will be able to view the tallest indoor waterfall in the world. It is also worthwhile to check out the Supertree Groves so you can see a bunch of futuristic structures for plants.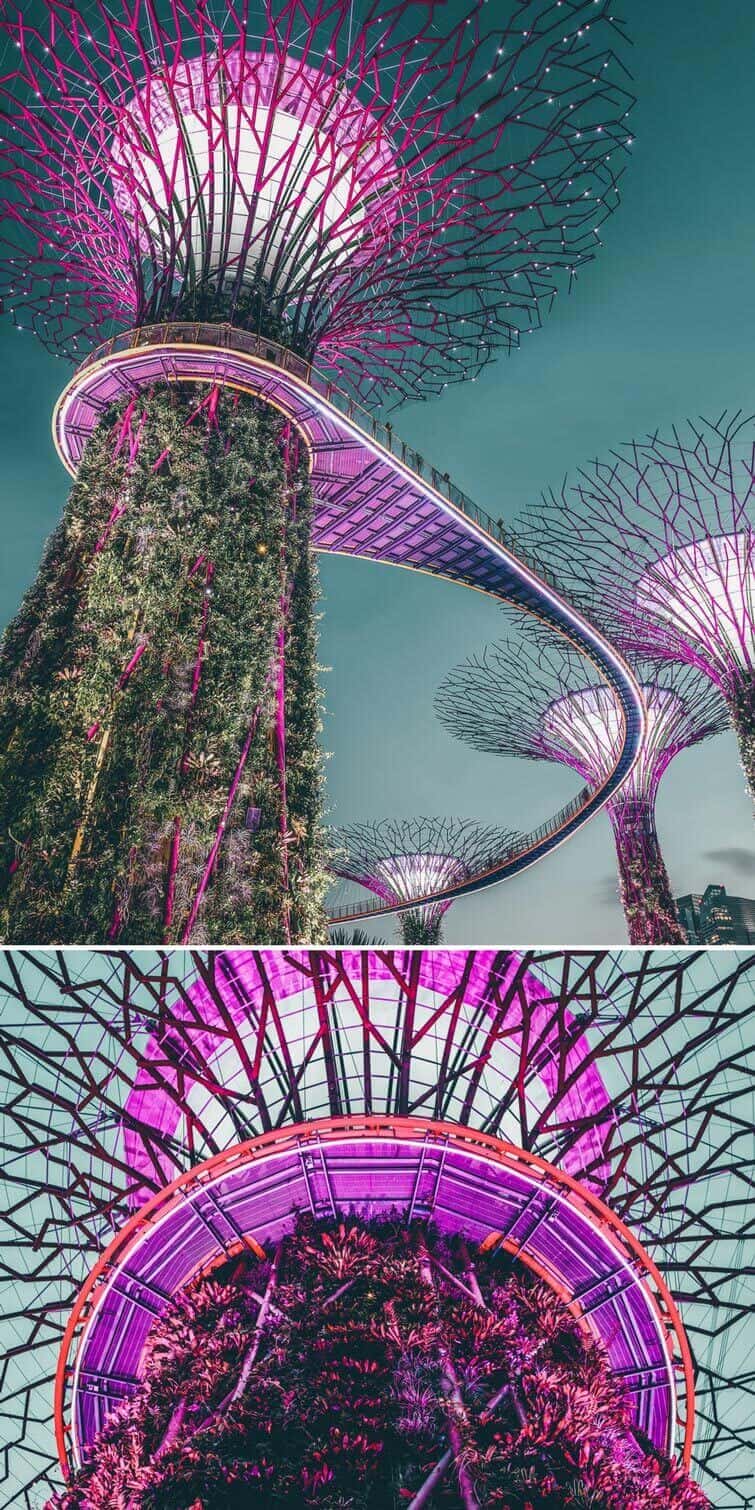 Sentosa Island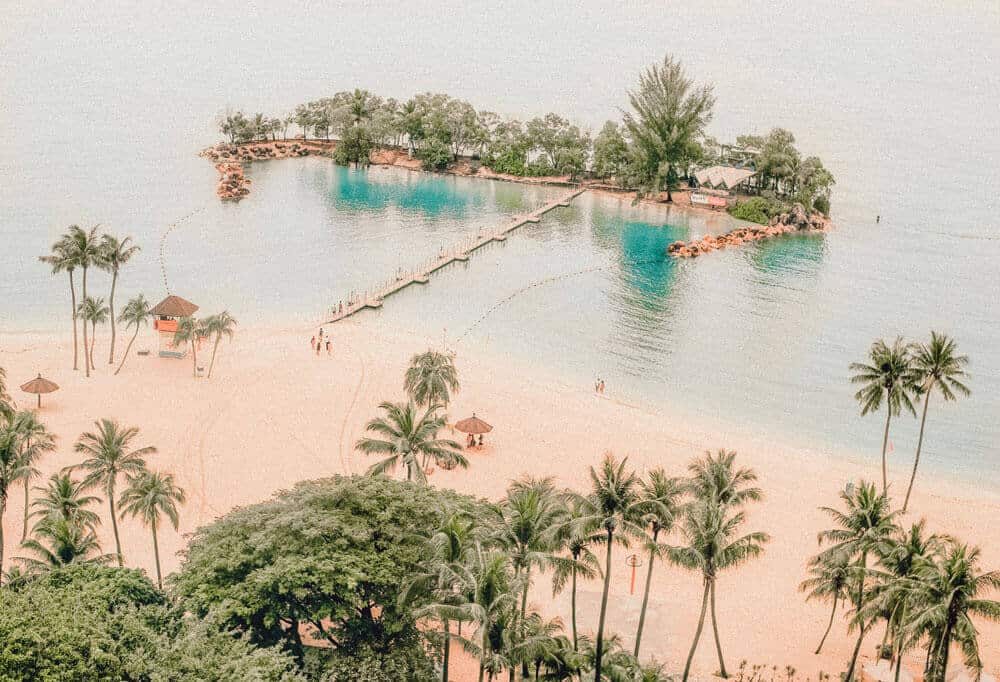 Most people think of Singapore as one big urban destination. While this is true to some extent, what people may not realize is that Singapore also has great beaches.
A notable beach on the island is Siloso Beach. Tourists play volleyball on the sand. You also have the option to kayak or skim-board. One of the most recognizable symbols of Singapore, the Merlion statue, is also located in Sentosa Island.
If you are looking to be entertained, there is no better place to go than Resorts World Sentosa. This sprawling development has multiple hotels, restaurants, and other entertainment venues that will satisfy any tourist craving. Also at Resorts World Sentosa is the only Universal Studios theme park in Southeast Asia!
Chinatown Singapore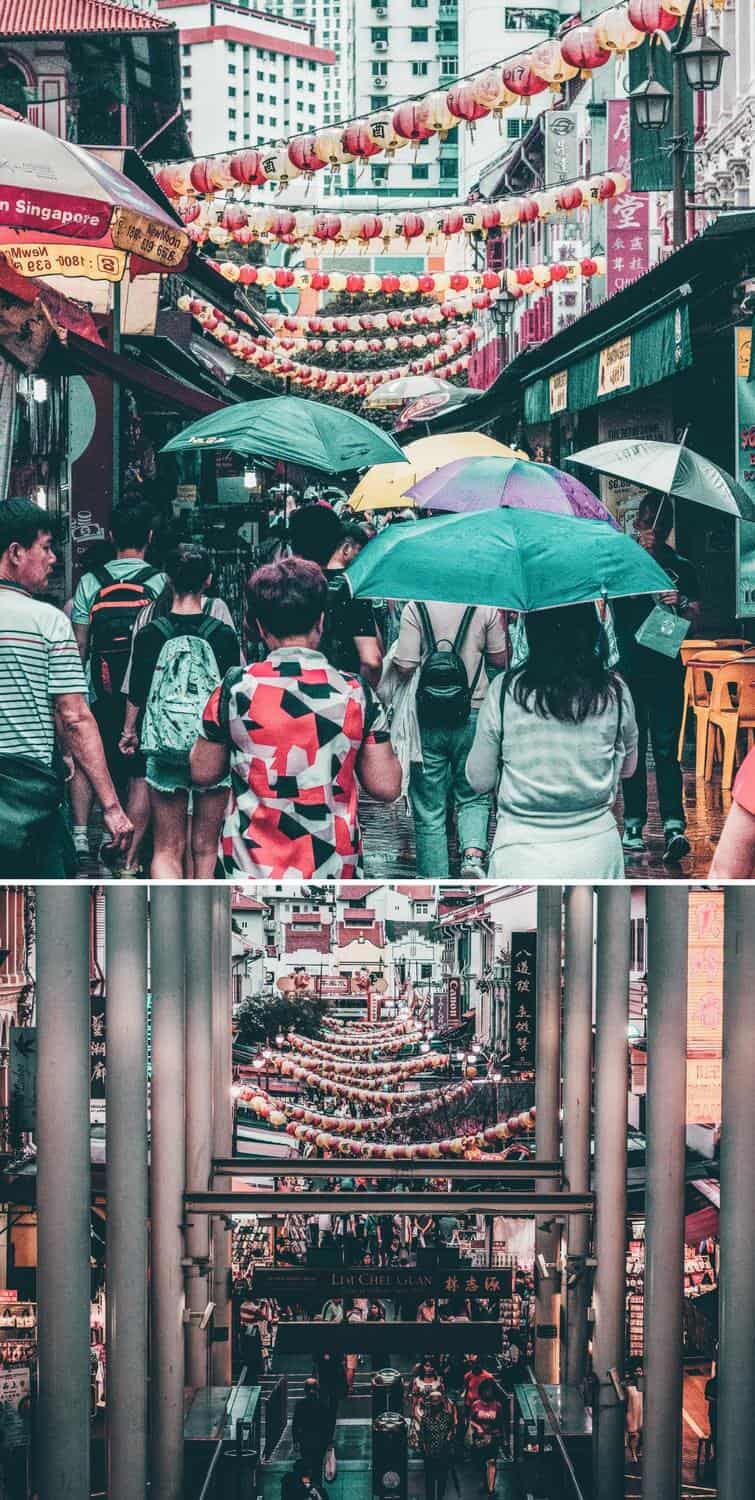 A big chunk of Singapore's population is occupied by either Chinese-born or people on Chinese ancestry. Members of this ethnic group combine in Chinatown. It is pretty much the same to other Chinatowns in other urban areas in the world, except that the Chinatown in Singapore has a more progressive feel due to upscale restaurants immediately next to local Chinese stores.
Singapore Flyer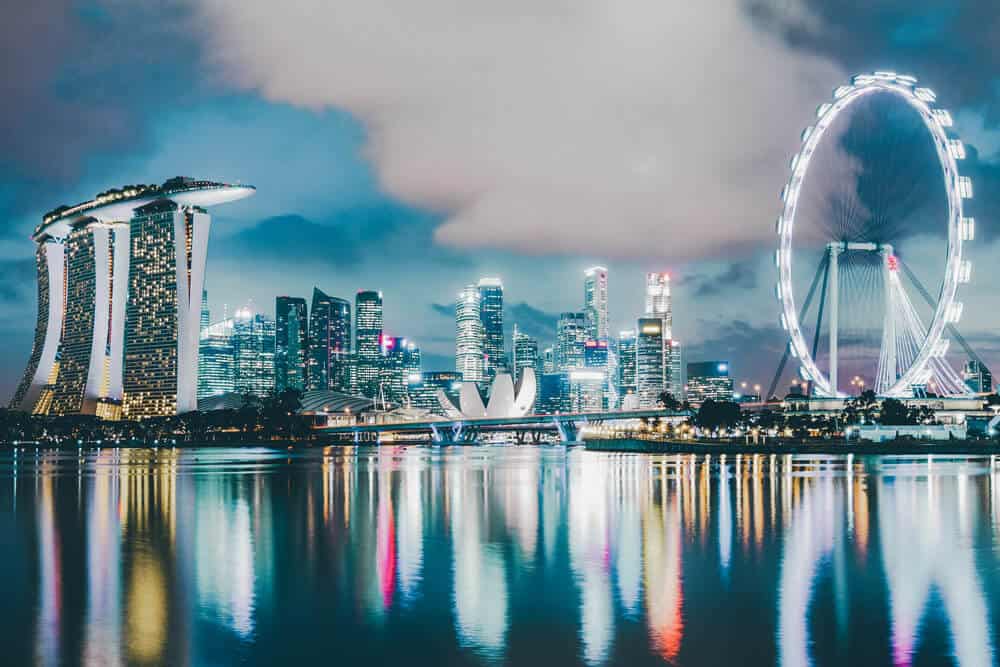 Singapore Flyer is one of the most remarkable attributes of Singapore's Skyline. This giant Ferris wheel opening in 2008 to the general public. It is over 541 feet high (165 meters). Riding this wheel gives visitors one of the best views of the Singapore city center. It has 28 air conditioned capsules that can each accommodate 28 passengers.
Buddha Tooth Relic Temple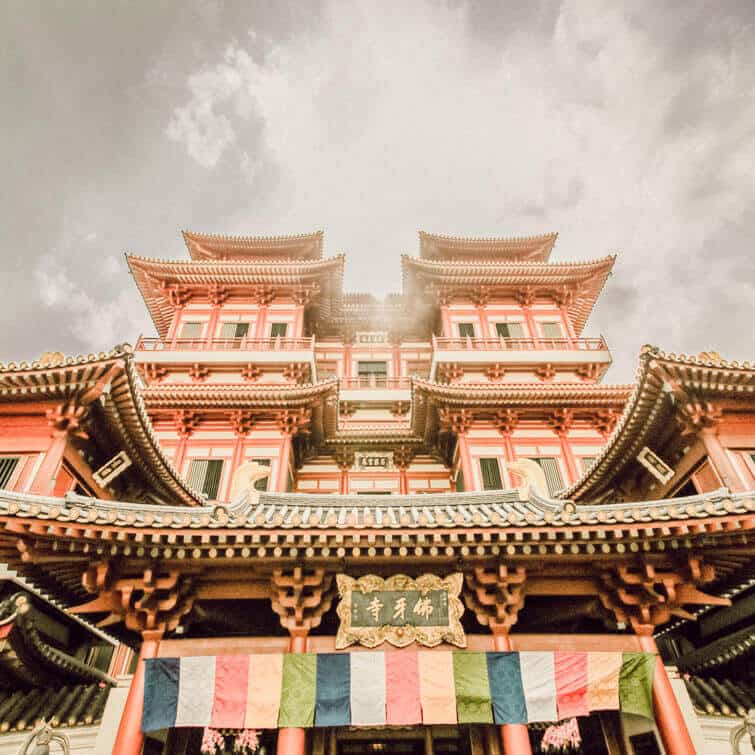 More than 30 percent of the Singaporean population is Buddhist, resulting in many Buddhist temples. Buddha Tooth Relic Temple is not just popular to Buddhists, but with many visitors as well.
What makes the Buddha Tooth Relic Temple unique is dedicated to and serves as home for a tooth relic from Siddhartha Gautama or Buddha himself. This is in contrast to other Chinese temples, which are usually built for gods and deities.
Raffles Hotel
This historic hotel is more than a hundred years old; it dates back to when Singapore was a colony of the United Kingdom. For decades, the Raffles Hotel was the ultimate go-to for luxury accommodations.
Fans of 18th century architecture will also be impressed with the Victorian-era style with which the building was designed.
Orchard Road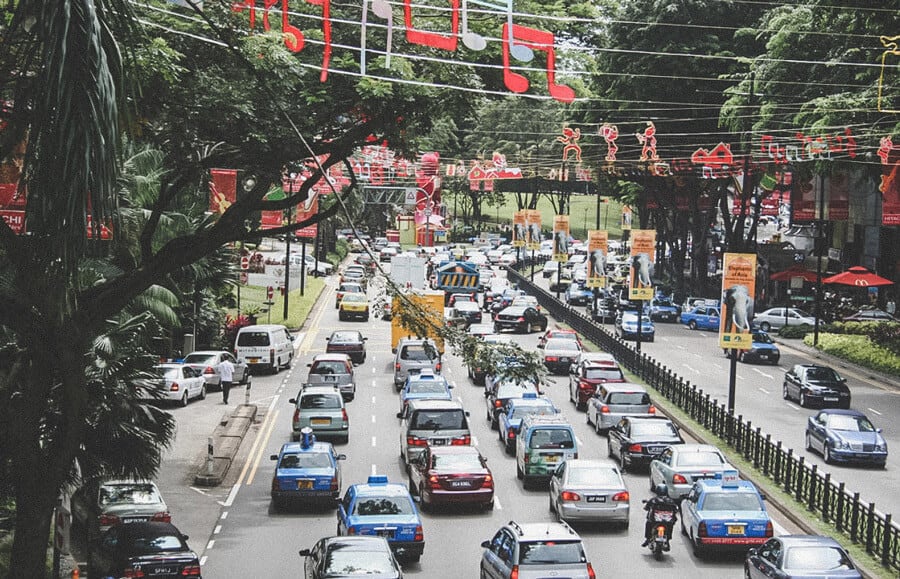 For people who like shopping you will be hard-pressed to find a better shopping street than Orchard Road. It is filled with shopping boutiques, malls, coffee shops, and nightclubs. Tourists can fill their shopping bags with upscale and trendy fashion items.
Orchard Road is also famous for the over-the-top and outrageous Christmas decorations during the holidays.
Coincidentally, Orchard Road is also where the official residence of the Singaporean president is located. It is called the Istana, and it isone of the most beautiful homes for any head of state ever built.
Singapore Botanic Gardens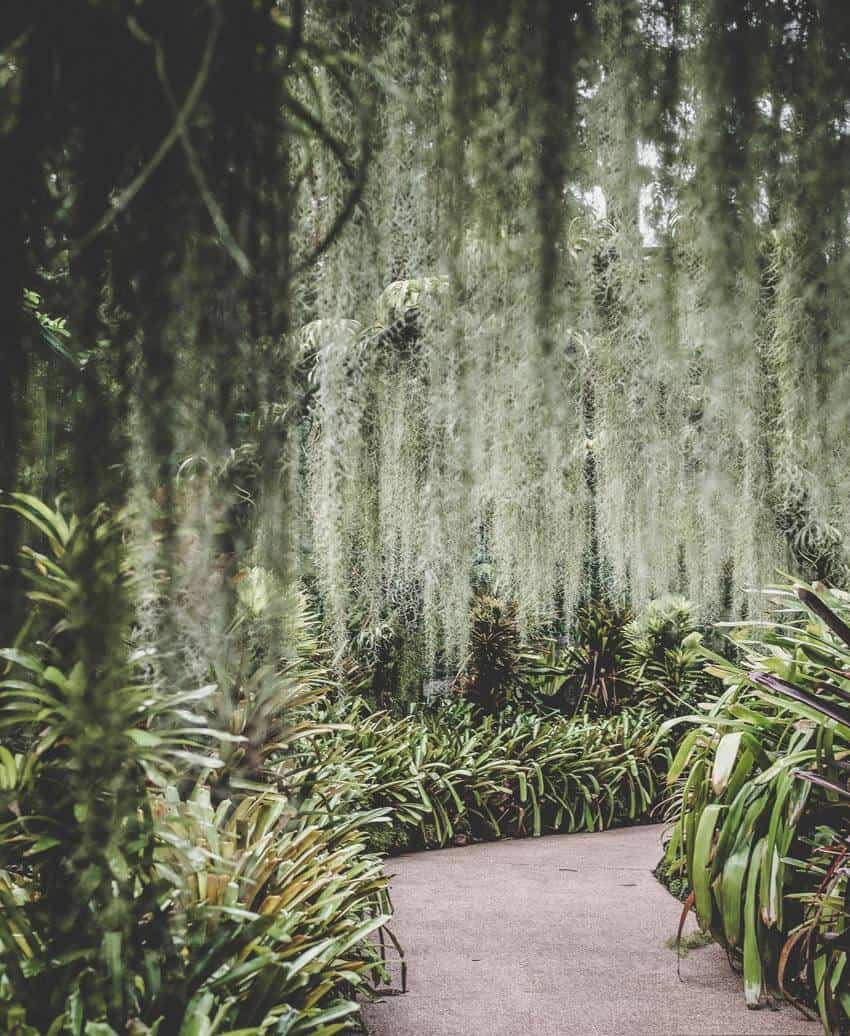 Singapore's first UNESCO World Heritage nomination was received due to the gorgeous splendor of this urban garden. In this huge garden there are more than 60,000 species of plants and animals.
A go-to part of the Singapore Botanic Gardens is the National Orchid Garden. As it name suggests, this section is filled with local orchids and is extremely popular with visitors.
Little India and Arab Street
Indians have been travelling to Singapore since the 1300's, so it is not a surprise that there is a now a strong Indian influence. In this enclave, you will be able to experience traditions and norms that are common among Hindus and Muslims.
Recommended stops in this area are the Sultan Mosque and the Sri Veeramakaliamman Temple, as well as the hundreds of street food stalls and restaurants.
Changi Chapel and Museum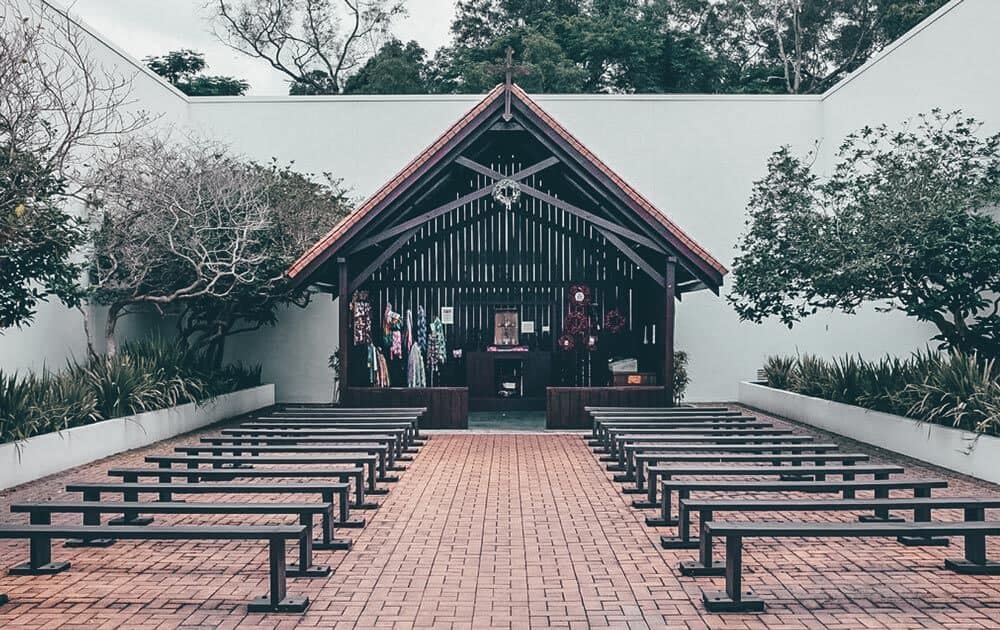 Only a few know that Singapore was also a victim of World War II. Changi Chapel and Museum is where tourists go to get a look at how Singapore was during the Japanese occupation. Guided tours are available.
Due to Singapore's size and location, it is the perfect destination for those looking for a different urban environment. Singapore is a beautiful place that will let you see and appreciate various cultures and influences.
What are your top spots in Singapore? Let us know in the comments below!
If you are planning to enjoy the best of Asia, Singapore has to be one of your most coveted travel destinations. While it is the most expensive city on earth, if you are a native English speaker, you can earn a good living as teaching English in Singapore.
If you want to stay in Singapore for an extended period of time, you can teach any subject you are expert in and earn good money. This is why many travelers visiting Singapore consider moving there permanently.
This is a guest post by Julia Martin. If you are interested in becoming a contributor for Avenly Lane Travel you can submit guest articles for review to [email protected].