Looking for a beach where you can likely avoid a lot of the crowds of Maui?
Hoping to not have to sacrifice quality sand and water to do it? Previously I'd seen some pretty ugly beaches that I could basically have to myself, but Punalau was the first gorgeous Maui Beach that I discovered without loads of people.
Its location being a little bit but not too far out of the way helps make this beach a hidden gem.
Punalau Beach aka the secret Windmills Beach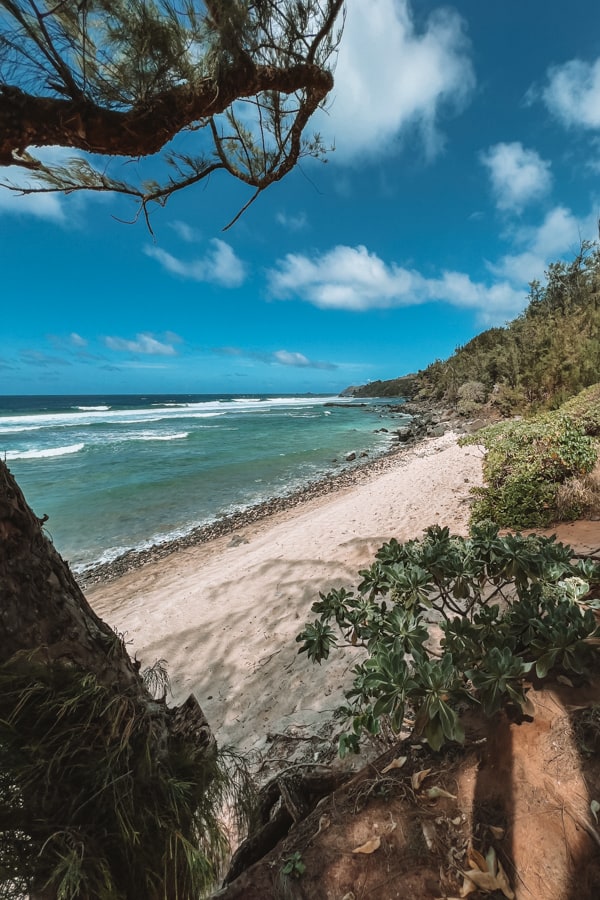 Is Punalau Beach also Windmills Beach?
While it is hard to find official designations, I've also seen this beach called Windmills Beach. That being said, Punalau Beach is what you should put into your GPS to be able to actually find it. It's not really marked and the road off of the highway at first looks like nothing more than a dirt trail.
Also worth noting that Punaluu Beach is a completely different black sand beach on the big island.
Punalau Beach Location
If you blink you will miss it! This beach is a little bit off the beaten path on the northern tip of Maui. To get there, you have to drive around and to the top of the island of Maui.
If you come from the airport you have to drive along the mountain cliffs where the road often turns into one lane, and if you come from the more popular resort area of Kaanapali expect it to take about 30 minutes.
4×4 Not Necessary to Access Punalau Beach
The actual road to the beach requires 4wd, but don't fret if your rental car is the size of a roller skate like ours! While it does require 4wd to actually drive down to the beach, there are parking spots along the side of the highway.
The hike down from the highway is only about 100 yards. We expected it to be much further and were shocked when it was so easily accessible.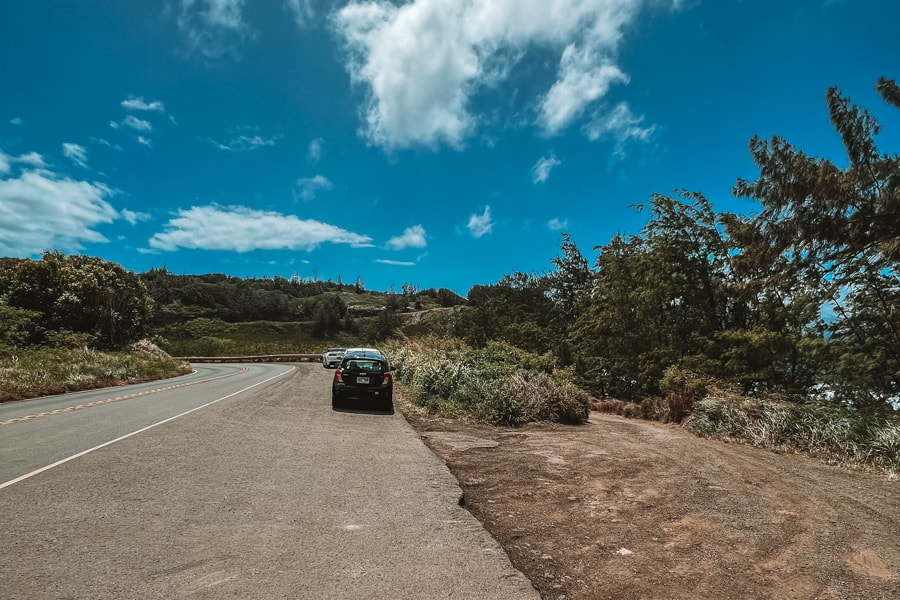 Parking at Punalau Beach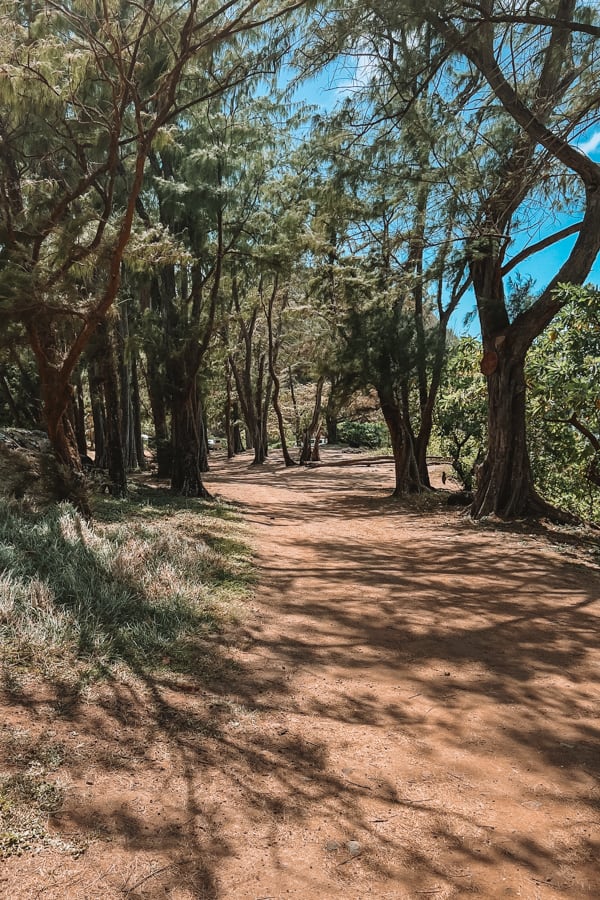 Punalau Beach trail
What Punalau Beach is Like?
Many of the lesser known Maui beaches aren't as popular because they feature really small strips of sand. Shockingly there are wide bars of gorgeous sand lining this beach.
Each end of the beach is framed by jagged rocks jutting out into the water. This creates a bit of a cove that still allows waves to roll in. Don't expect to snorkel at this spot as there were waves consistently rolling in while I was there.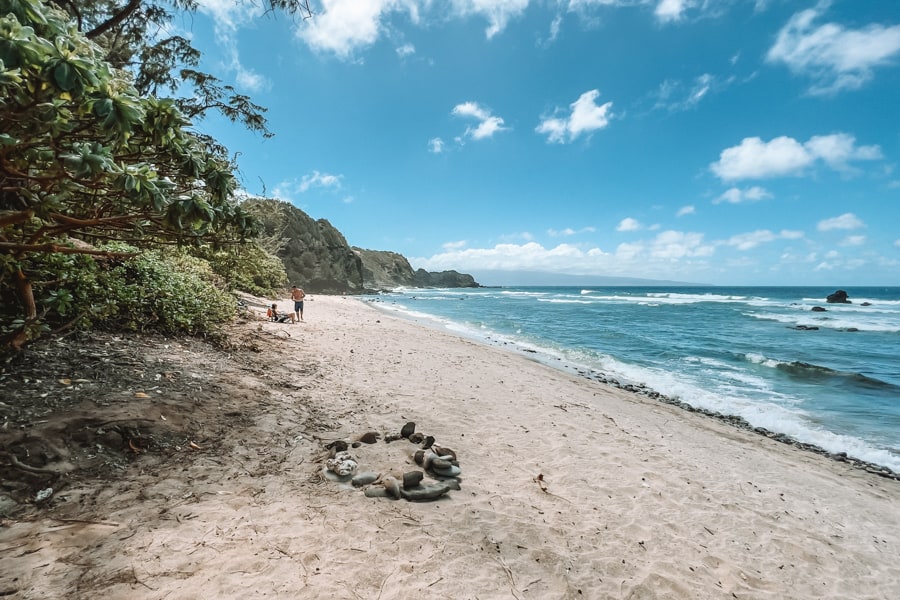 A Good Picnic Spot
Another perk of this beach is that there are trees lining the shore. They provide a great source of shade if you want to temporarily get out of the intense Hawaiian sun. It's also great if you want to have a picnic.
Other Nearby Attractions
If you've already driven up here you should keep going a little bit farther. Just beyond this beach is the Nakalele Blowhole, Ohai Trail, and then the Olivine Pools.
Negatives
The rocks and waves of this beach make it difficult to swim in spots. While the consistent waves appeal to surfers, it might not be the best location to let your kiddies swim.
There are also no bathrooms or lifeguards.
Conclusion
While my pictures don't do the beach justice, you can tell that for a weekend in Maui the lack of visitors is astonishing in a good way.
I highly recommend making the trip up to Punalau Beach if you are looking to escape the crowds. That being said I don't think you will have the entire spot to yourself, but you won't have to lay within 5 feet of others like you often have to do at some of Maui's most popular beaches.