This out of the way trail is NOT what you would expect when hiking in Hawaii. It takes you to a completely different side of Maui that most people never experience. The stereotypical Hawaiian hike involves you trekking through a lush rainforest to a mountain waterfall. The Hoapili Trail leads you through fields of craggy lava rocks along the Maui shoreline.
It's seriously shocking to see so little vegetation on this hike. At times the barren rock feels like it was lava that just dried and hardened yesterday! The ocean waves crashing into the lava rock fields create some really impressive geographic features. You will see amazing tide pools, blow holes, and miniature beaches along the way.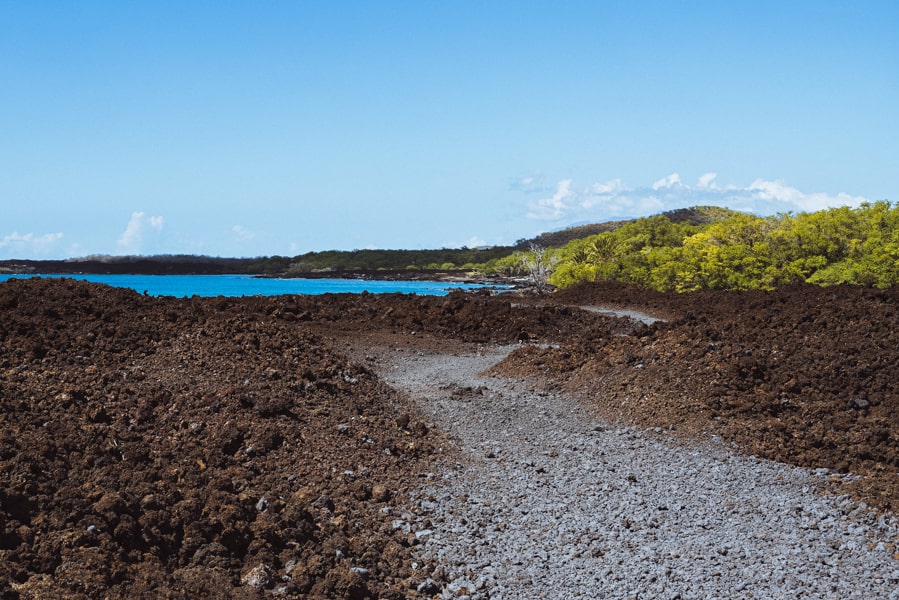 Hoapili Trail Details
Distance: 6 miles out and back, BUT still enjoyable if you only go out ½ mile out and back
Difficulty: Easy
Elevation gain: less than 100 ft
Open 24 hours a day
What You Will See: very little vegetation, trail crosses fields of lava rock along the Maui shoreline
No cost
Plenty of parking
Other names: La Perouse hike, La Perouse Bay hike
Bathrooms: Porta potties in parking lot
Hoapili Trail Location/Directions
The Hoapili Trail takes off from La Perouse Bay on the southeastern end of Maui.
Maui doesn't have a highway that completely circles the island, so there are various points where the highway simply comes to an end. One of those dead ends is at La Perouse Bay or the Hoapili Trailhead.
To get to this area you need to come from the central part of the island and then along the southern coast via Highway 31. It is about a 50 minute drive from the airport, and about an hour and 15 minutes from the Kaanapali resort area. It is well worth the drive. It would be very difficult to access without your own car.
Hoapili Trail History
This trail is sometime's called the "King's Highway Maui Trail" which as the name implies, the trail is old enough that it was used by Hawaiian Kings to travel between their villages. The Hoapili Trail history makes it even cooler in my mind.
Hoapili Meaning
Hoapili was a man of Hawaiian nobility when Hawaii was still its own kingdom. The actual Hoapili meaning is supposedly close friend or intimate one.
Parking
Unlike a lot of spots in Maui, there are actually plenty of parking spots at the mouth of the Hoapili Trail. As the highway dead ends there is a set parking lot or even other spots along the side of the road. Thankfully there is no charge for parking or permit required to do this hike.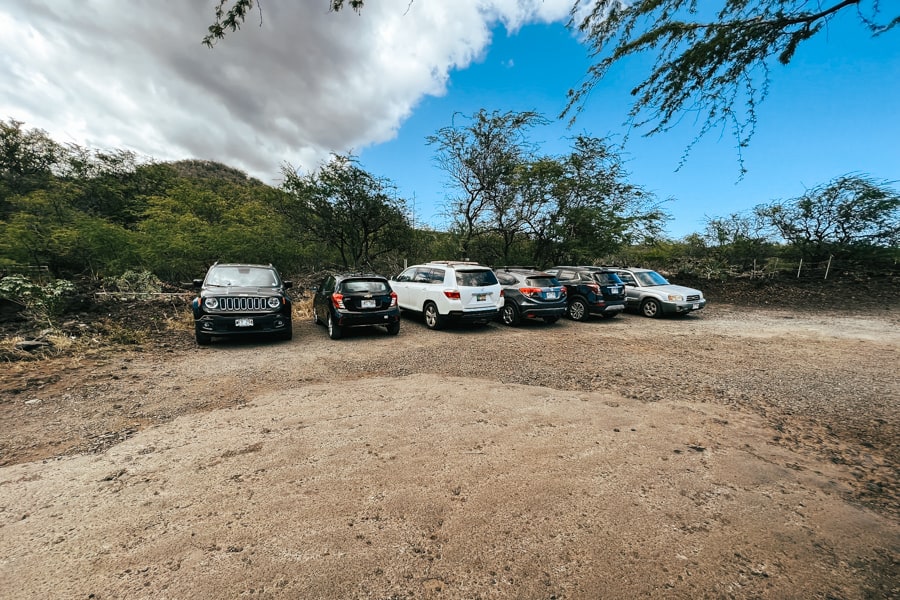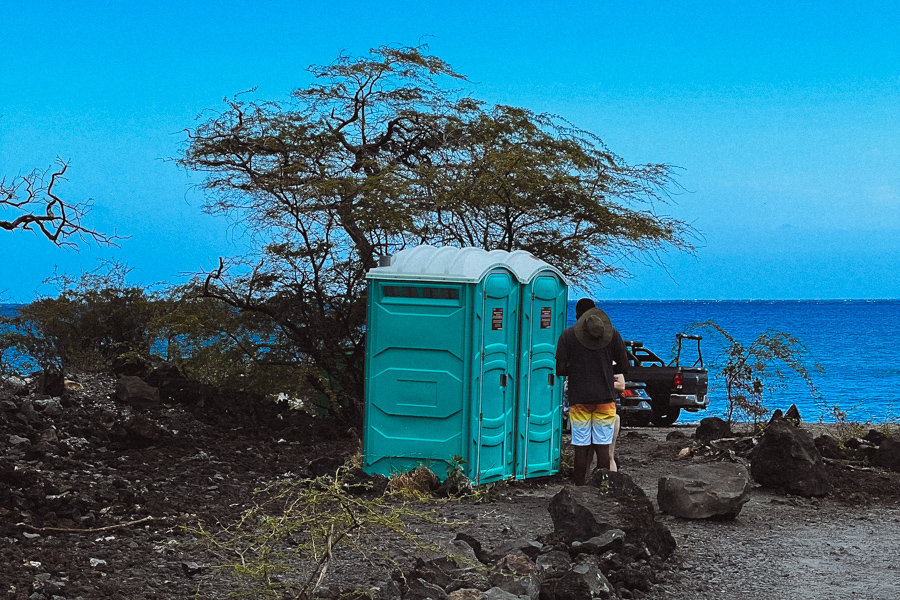 Hoapili Trail porta potties in the parking lot
What to Expect on the Hoapili Hike
First off, even if you don't want to go the full 6 miles (3 out and 3 back) then you can still get a great flavor for its unique offerings.
Almost immediately once you begin you will be in the middle of a lava field watching ocean waves crash onto the shore.
Keawanaku Beach
One of the near immediate payoffs of this hike is being able to access Keawanaku Beach. This beach is only about 1/4 of a mile into the hike.
It is another beach that is made up of jagged rocks and crashing waves. It won't be one you want to suntan on, but it is still an incredibly pretty site.
I loved seeing the mini blow holes that cropped up along the shore.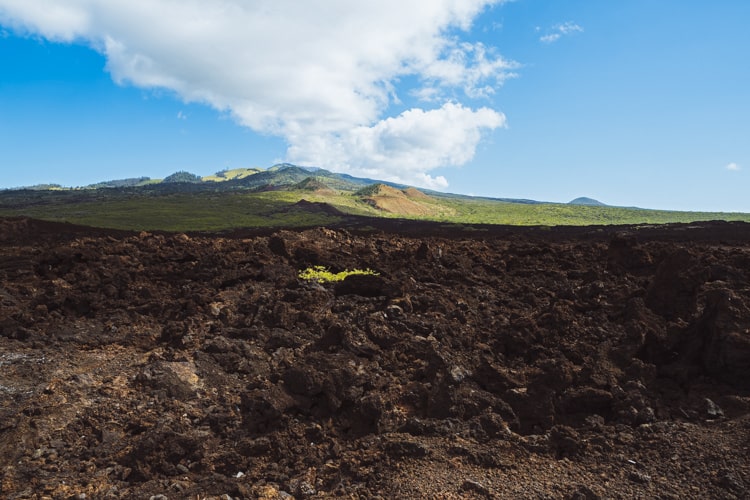 Wide Trail That's Easy to Follow
Unlike a number of other Hawaiian trails this one is relatively easy to follow. Even though it does feature small offshoots the main trail is still easy to follow. Most of the small diverging trails end up being small detours and ultimately rejoin the main trail anyway.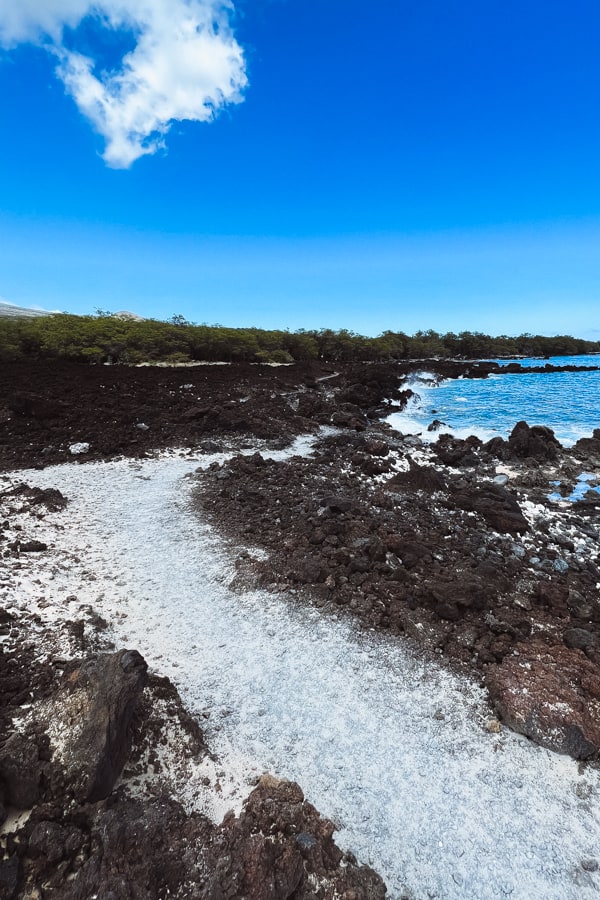 Turn Around at Kanaio Beach
If you make it all the way to the end you will be rewarded with a chance to relax at Kanaio Beach. This small beach is an awesome escape after trekking through the bright bright sun.
Kanaio Beach is decently nice, but the real perk of it is that you can expect to have very few people with you there.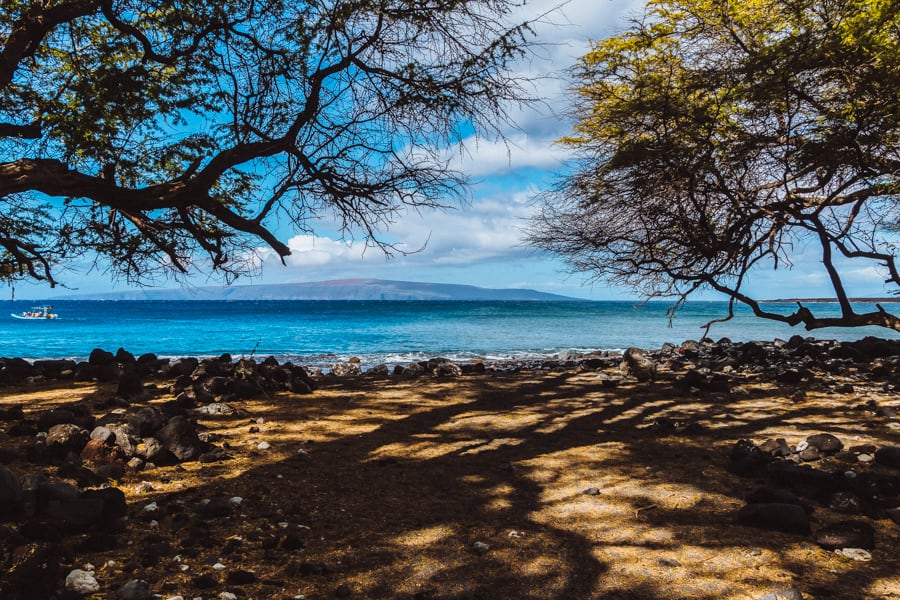 One you reach Kanaio beach you can turn around and head back.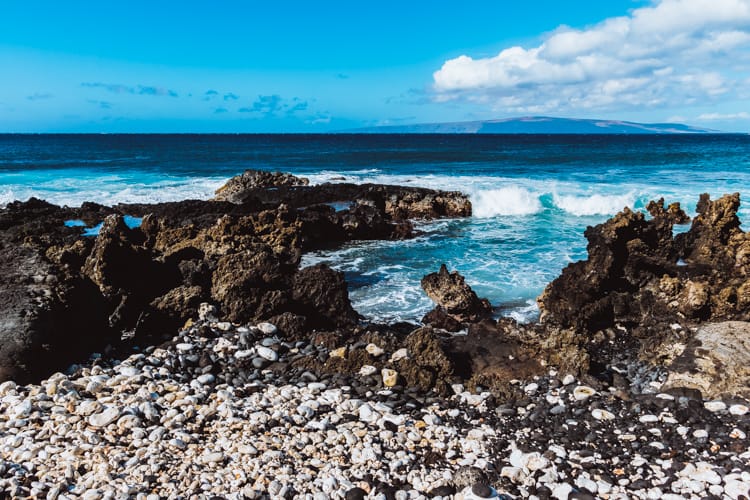 No Shade and Powerful Sun
I love this hike, but keep in mind there are not a lot of shaded areas along the way due to the lack of vegetation. You will be under the hot sun for extended periods of time.
Have Proper Footwear
Hiking across sharp lava rocks can be difficult on the feet. I initially started on the trail in flip flops, but soon turned around and switched to sneakers. Ideally I would have been equipped with my favorite hiking boots (if you are looking for a quality pair I highly recommend these hiking boots).
Blow Holes and Ocean Spray
The waves crashing into lava rocks create some unique delights. I love discovering random blow holes and cooling off with the ocean spray resulting from these waves crashing into the rocks.
Conclusion
If you are looking for a unique hike that avoids a lot of the Maui crowds then you should consider the Hoapili Trail. Craggy lava rock and ocean spray help provide a truly unique experience!
What to Pack for Maui
Planning a trip to Maui? Here are our best MAUI BLOG POSTS:
My husband and I have been to Maui a couple times and have written up more blog posts to help you plan your trip. These are my most popular blog posts and Hawaii travel guides to help you plan your trip. I hope it helps!
Maui general trip planning
Maui Beaches
Maui Hikes & Lookouts
Maui Waterfalls
Everything else