Whether you crave lakes or mountains, the rivers or ocean, the variety and beauty of a region's terrain is best understood and appreciated when you take some time to slow down, spend a couple of night in its loving embrace, and then wake up to the mellifluous sounds of loons that are echoing across an exquisite lake.
And at night, once the delectable s'mores (that we all love) have been devoured, you can gaze at the shimmering stars and clear sky.
Without the irritating distraction of a computer or television that plagues our lives, you will have the chance to know your kids and family again.
The city life is great and all. However, sometimes you have to channel the inner Thoreau and head into the woods for some quiet time. At times you have to suck the 'marrow' out of life. Or, better to make a beautiful campfire and play a little Floyd on your acoustic.
Fortunately, the natural wonders of Connecticut are within easy reach. Plus, we have the scoop on some of the best spots where you can commune with Mother Nature.
Whether you are setting up your tent on an ideal summer night, or on a beautiful summer day surrounded by gorgeous foliage, it is always a great time to camp in stunning Connecticut. Camping is great as it allows you to fully enjoy fishing, hiking, and nature over 3 seasons.
So, get ready and pack up your nicest vacation clothes and gear to spend some time at one or more of these 5 great campgrounds in the state.
Best Camping in Connecticut
1. Silver Hill Campsite
Along the famous Appalachian Trail close to Cornwall Bridge, the secluded and serene Silver Hill Campsite (located on Silver Hill) offers spectacular sunrise views of the gorgeous Housatonic River, proximity to beautiful trails and other attractions (St. John's Ledges), and certainly serenity and peace.
And the best part is that it is like a rustic Ritz with sufficient room for tents, an overlook platform, multiple picnic tables, a pump-well for water, a wooden swing, a top-notch privy, and a small pavilion to hang out or cook.
However, as with a lot of backcountry AT sites, keep in mind that it is a first-come, first-served campsite. Make sure you should plan accordingly.
2. Black Rock State Park

Black Rock Campground is a fantastic camping spot which is open from April until late September. It has nearly a hundred open sites with 4 cabins that are available for rent. You can fish in ponds or streams, swim, or hike at the gorgeous Black Rock State Park. Keep in mind that pets aren't allowed at the campground.
This park is considered, by many, a haven when it comes to trout fishing, with pond fishing being the primary recreational attraction for both individuals who camp here and those who visit the park on a daily basis.
In addition, Black Rock State Park also offers an array of nature trails to explore, which offer hikes that range from brief, thirty-minute treks to ones that may take half a day or even more to complete.
3. Devil's Hopyard
The principal feature of Devil's Hopyard, Chapman Falls, drops over sixty feet over a set of steps in a great Scotland Schist stone formation.
You will love that the water from this splash pool at the foundation of the falls, continuing as the well-known Eight Mile River, flows seamlessly through the hemlock-canopied picnic region of the park, offering a tranquil and serene setting for a nice family outing.
A lot of myths surround the park's name, including one regarding a fellow named Dibble, who used to grow hops for beer-brewing. Over time, Dibble's Hopyard allegedly became Devil's Hopyard.
Campsites cost $14 per night for Connecticut residents, which make it a good, affordable spot for camping. Hiking, stream fishing, birding, as well as bicycling are also popular at Devil's Hopyard.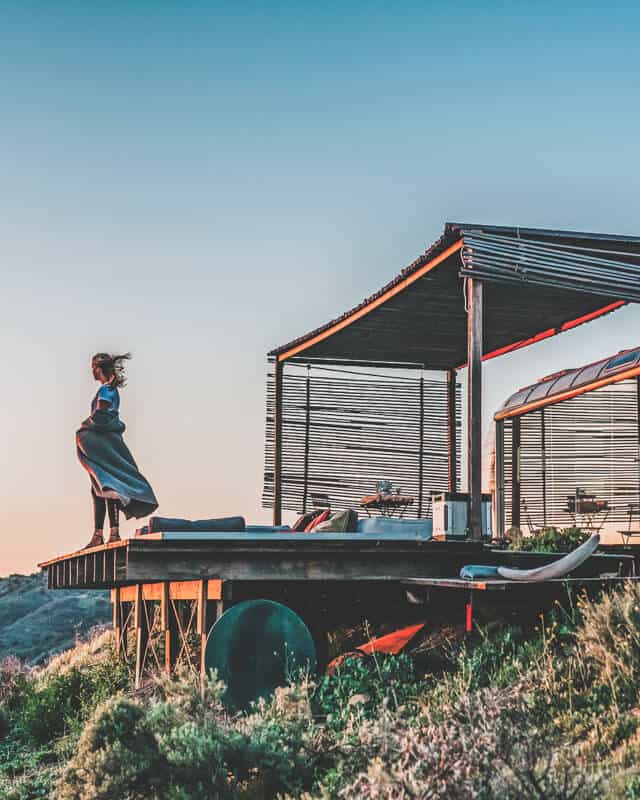 4. Hopeville Pond State Park
This camping site is alcohol-free; as a result, it is not for adult-only trips. However, with swimming and fishing, it is ideal for the children. You, on the other hand, get to sleep like a baby right on the shore!
Backpackers, hikers, and nature lovers would also love the extremely wooded, secluded and tranquil Hopeville Pond State Park, mainly for its huge collection of great dirt track trails which wind through the dense forests of aspen, pine, and fir trees as well as among the Connecticut wildlife.
Away from the beautiful campsites, you will find full-service restrooms that have pit toilets, showers, and running water; a camp store which sells all camping essentials, including ice, firewood, charcoal, bait, lighter fluid, tackle, and groceries. Your kids will love the fun play area that features slides and climbing bars.
5. Mashamoquet Brook State Park
Rich with the legend, history, and lore, Mashamoquet Brook State Park with its Wolf's Den, provides camping, hiking, fishing, and swimming for your whole family.
Mashamoquet Brook has two great camping areas: the Wolf Den Campground and Mashamoquet Brook Campground.
The Mashamoquet Brook Campground provides twenty family tent sites which are very large, secluded, and serene while the famous Wolf Den Campground has an additional fifty-three well-manicured campsites which come furnished with fire rings, tent pads, BBQ grills, picnic shelters and a lot more. Here you will find some tips on managing a cool canvas tent.
Keep in mind that all the sites at Mashamoquet Brook Park are open for public from April 1st till the first weekend in September (which is the Labor Day Weekend). Also, note that the campgrounds are, like other sites, available on a first-come, first-serve basis. You can reserve them for youth group camping excursions.
Picnic tables, restrooms, and a playground are only a few of the incredible facilities which are offered at this amazing Connecticut state park.
Author Bio:
Jenny Harrison is a passionate technology and lifestyle blogger. She loves to engage with readers who are seeking tech, home, lifestyle-related information on the internet. She is a featured blogger at various high authority blogs and magazines in which she shared her research and experience with the vast online community.
Currently she is associated with White Duck Outdoors, an online camping tent shop that offers top quality bell tents, canvas tents, outfitters tents and other outdoor camping gears. Follow her on twitter @MJennyHarrison for more updates.