7 Bucket List Ideas from the Best Hiking Destinations Around the World
Looking for some new bucket list ideas?
There is no greater feeling than packing your backpack with basic essentials, spark your inner curiosity and go to an adventurous hiking. When you have a free weekend, or you want to spice up your holiday travel with some fun in nature then exploring the wilderness is the key thing to do.
Here are some nature-filled and worth while hiking destinations that you must put on your bucket list.
The Haute Route, The Alps (Best hike for your Summer Bucket List)
Located in the heart of the Alps, the track starts from France and ends in Switzerland, this hiking destination brings out the best of the Alps.
Even though you can go hiking at any time during the year, the best way to fully get familiarized with the route's beauty and nature is by adding this hike to your summer bucket list.
Since weather varies constantly, for your full experience of the trip you should bring layered clothes, and be prepared to hike 12 days. However, if you are feeling rather adventurous then you can try only the sky route and reach the summit of Tete Blanche, the highest point of the Haute Route (3,710m or 12,172 ft).
Harper's Corner Trail, National Dinosaur Monument, Colorado
If you are seeking for something that combines great hiking track, outstanding weather conditions, stunning views and fun activities for the whole family then you should head out to Harper's Trail.
It has some minor ups and downs, but it is actually quite suitable for the kids. With its moderate difficulty, the geological and paleontological resources that remain there, it would be a fantastic challenge for the youngsters to investigate and learn about. Next to hot weather and magnificent views of the canyons and rivers, there won't be much crowd, so double fun is guaranteed.
Capes Walk, Tasmania
For more ambitious and thrill-seeking explorers there is no greater hiking destination then 3 Capes Walk.
For a full breathtaking journey, you would need 4 days and around 46 kilometers. Don't be intimidated, since this three capes track involves walking through eucalypt forests, along magnificent Tasmania's natural pathways and boat rides from Port Arthur where you will see migratory whales and dolphins.
To top it all, along with its natural mosaic stone track you would have your breath taken away from a staggering view from Cape Pillar overlooking the Tasman Island. With a chance to explore coves, ancient cliffs, and moorlands, this is a must bucket list destination.
Read also: 5 Most Incredible Natural Wonders in Australia.
Kalaw to Inle Lake Trek, Myanmar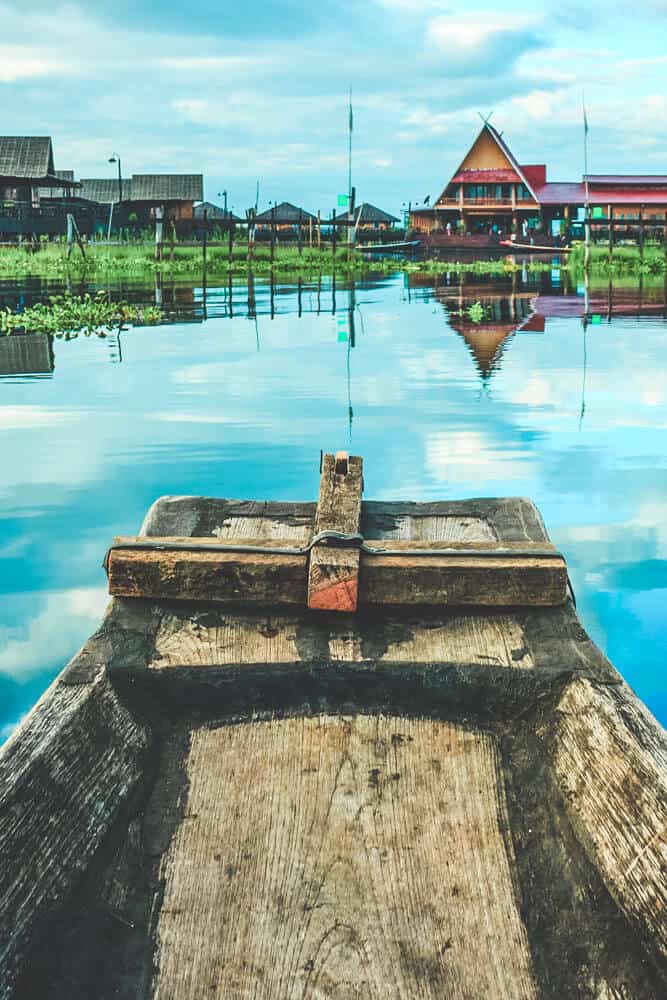 A perfect destination where you don't need excessive equipment, and not even hiking boots. Hop in your comfy shoes or flip-flops, bring a bottle of water and be prepared for about 6 hours of exploring per day of this joyful surrounding of the Kalaw to Inle Lake trek. It's not a high-altitude track, but rather a relaxing and peaceful route through untouched nature.
You would pass through lovely rice fields, secluded villages, listen to the birds and be prepared to catch a cobweb and slip in the mud. This track most certainly brings out the most impressive scenery of entire Myanmar, so make sure you take a camera to capture the unique landscape.
Inca Trail, Peru
There is no better way of exploring the gorgeous mountain scenery and then finishing it by reaching the memorial ruins of Machu Picchu.
This hiking trail overlaps with three other trails, but whichever you choose be ready to explore the stunning Andean environment and magnificent forest and alpine tundras. For a full experience you would need around 4 days and the best time to explore the trail is any time between May and September.
You make sure to book in advance, but still be ready to enliven your senses since many Incan ruins and settlements await you along the route, so without further ado put it on your bucket list.
Snowman Trek, Bhutan
Most surely, Snowman track is considered to be one of the world's toughest track, since in order to finish it completely you would need around 25 days and be ready to walk more than 500 miles (805 kilometers). So, it is definitely not for the week, but if you are a true adventurer then this is a great hiking destination for you. You must go through this route with a guide since it is really demanding, you can start off from Paro or Punakha, the second being shorter, and be prepared for an altitude of 4000m.
Desert Trek to Petra, Jordan
Most of the tourist visit this unprecedented and miraculous mausoleum by bus. The Kingdom of Petra is definitely a must see destination on your bucket list, but only a few know that there is a hiking route to it. You start off from Dana in Jordan and hike through the breathtaking desert for 7 days (50 miles or 80 kilometers).
Be prepared to have sand under the fingernails, in your eyes, and in hiking boots, but don't let that dishearten you since you will see a beautiful oasis, a three-lined desert canyon with a 100-foot (3048cm) waterfall, and many other desert wonders.
No matter what your hiking destination is, the goal is to enliven and galvanize your curiosity. The perfect bucket list would be achieved if you manage to explore all of these impressive and grandiose hiking destinations.
This is a guest post by Victoria Lim.
Let us know in the comments below which one is your favorite!