Almost everyone on earth knows what the top Cairo sightseeing spots are in Egypt. The ancient Egyptian civilization is one of the most well known and appreciated around the world. Even though they are well known, the Cairo tourist attractions are even more impressive in person.
I thought I knew a lot about Egypt before going, but there were a number of things that surprised me. The biggest Egypt tip I learned was to not not judge a culture or country solely based off other people's opinion or what you've heard. Base your opinion off what YOU experience.
Wondering where to stay in Cairo to see the Pyramids? This is the exact hotel we stayed in and loved it!
Below is a list of misconceptions or Egypt tips to help you plan.
Here are a few of my best Egypt tips!
You WILL get hassled, but it was not as bad as I thought
I heard that the locals were unfriendly and harassing, but the exact opposite was true. While it is true that they are many aggressive salesmen, I found that a direct no (or ignoring them) caused them to leave me alone. Aside from the sales pitch almost all of them are quite friendly. The warmth of the men and women I encountered blew me away.
Plan on being hassled by salesmen, but remember that it must be a terrible job and they are just doing it so they can feed their families. This is especially true in the markets and at the main Cairo attractions.
You need to purchase a visa on arrival ( if not you'll pay double when you leave)
You need to purchase a visa on arrival! Some people skip the line to purchase one. If you do you can supposedly get through customs, but when you want to leave you will be stuck paying double. The visa costs about $50, so don't forget on arrival and have to pay $100 on departure.
It felt kind of like buying tickets to a movie, except you are buying tickets into Egypt.
Expect extra airport security (multiple bag checks)
When checking in at the airport, know that you need to go through a security checkpoint to get to the ticket counter. When I say security checkpoint I mean officers ran all of our bags through an x-ray machine and then two men completely emptied our suitcases and then left us to repack. Upon arriving at the airport I spent way too long looking for the ticket counters and ignoring the first security checkpoint. I thought I couldn't go there until I'd been to the counter. It isn't as bad as it sounds, but bed ready for it.
Traffic is INTENSE, take an Uber
Traffic is intense and it seems that traffic laws are optional. We opted to take Ubers around the city since they are so cheap. If you aren't careful you will miss some of the best places to visit in Cairo by being stuck in traffic!
This is the best hotel if you want to see the Pyramids of Giza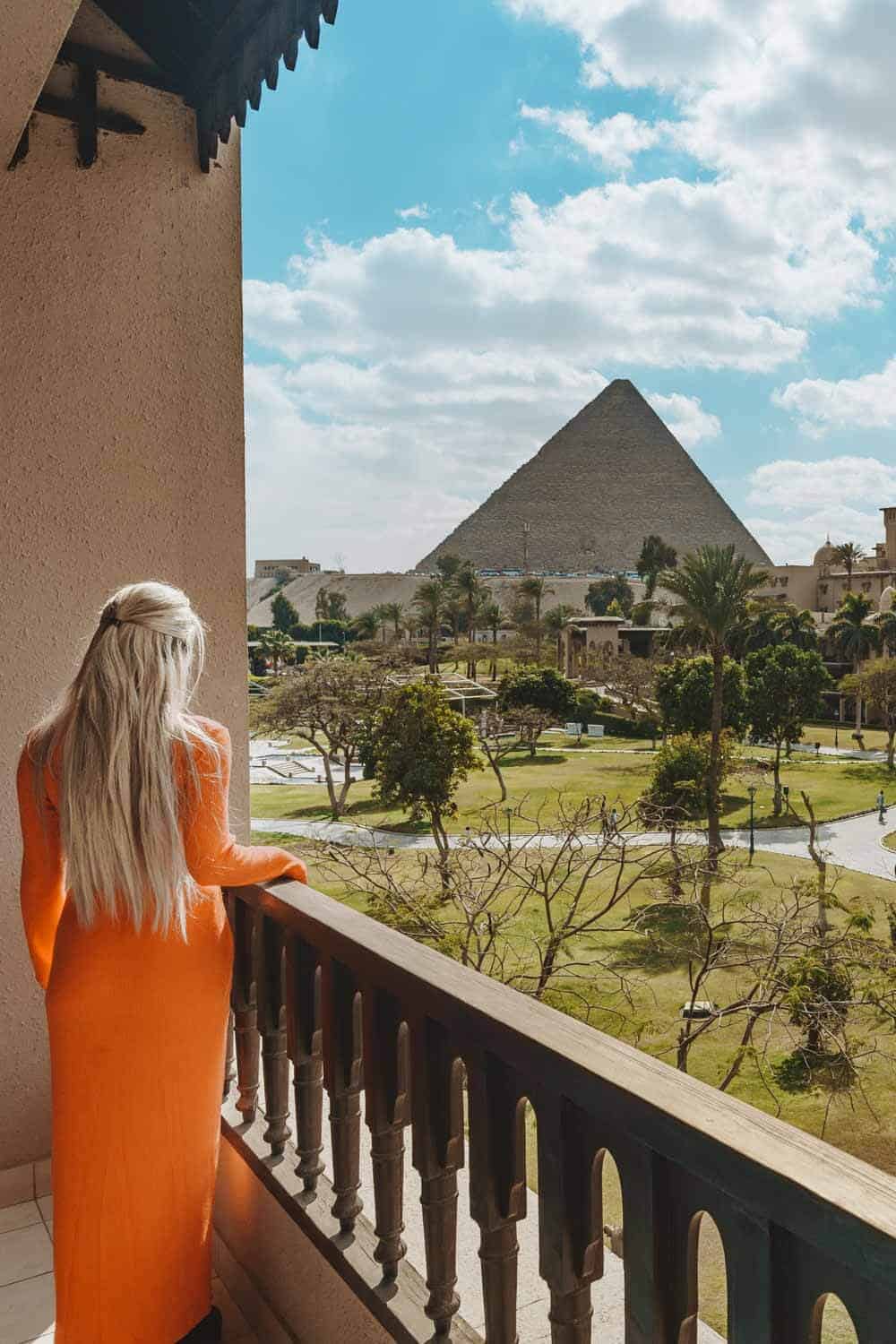 There are a ton of nice affordable hotels, but the one that we stayed in and highly recommend is the Marriot Mena House with pyramid views.
The tourism areas are heavily patrolled by police (super friendly police)
The tourism areas are heavily patrolled by police. They were incredibly kind and welcoming to the tourists. We even have an officer go out of his way to help walk us back to our hotel when we got turned around.
Locals pay .12 to see the Pyramids, Tourists pay $12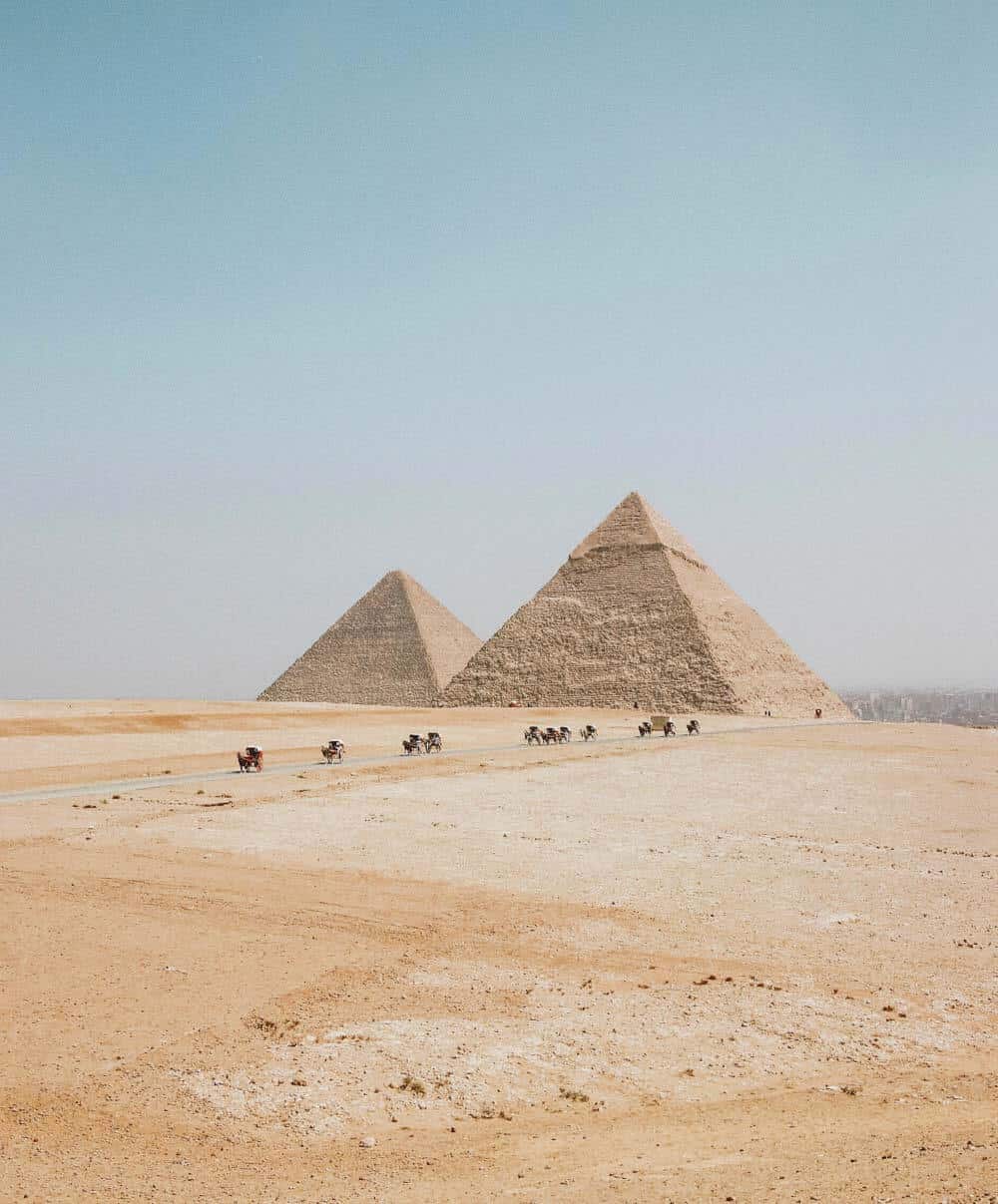 The Egyptians only pay the equivalent of .12 cents to enter the pyramids while tourists pay about $12. Obviously costs can change but this is what they were when we went in 2020. Yes, we were in Egypt in 2020 BC (before corona).
Cairo is HUGE.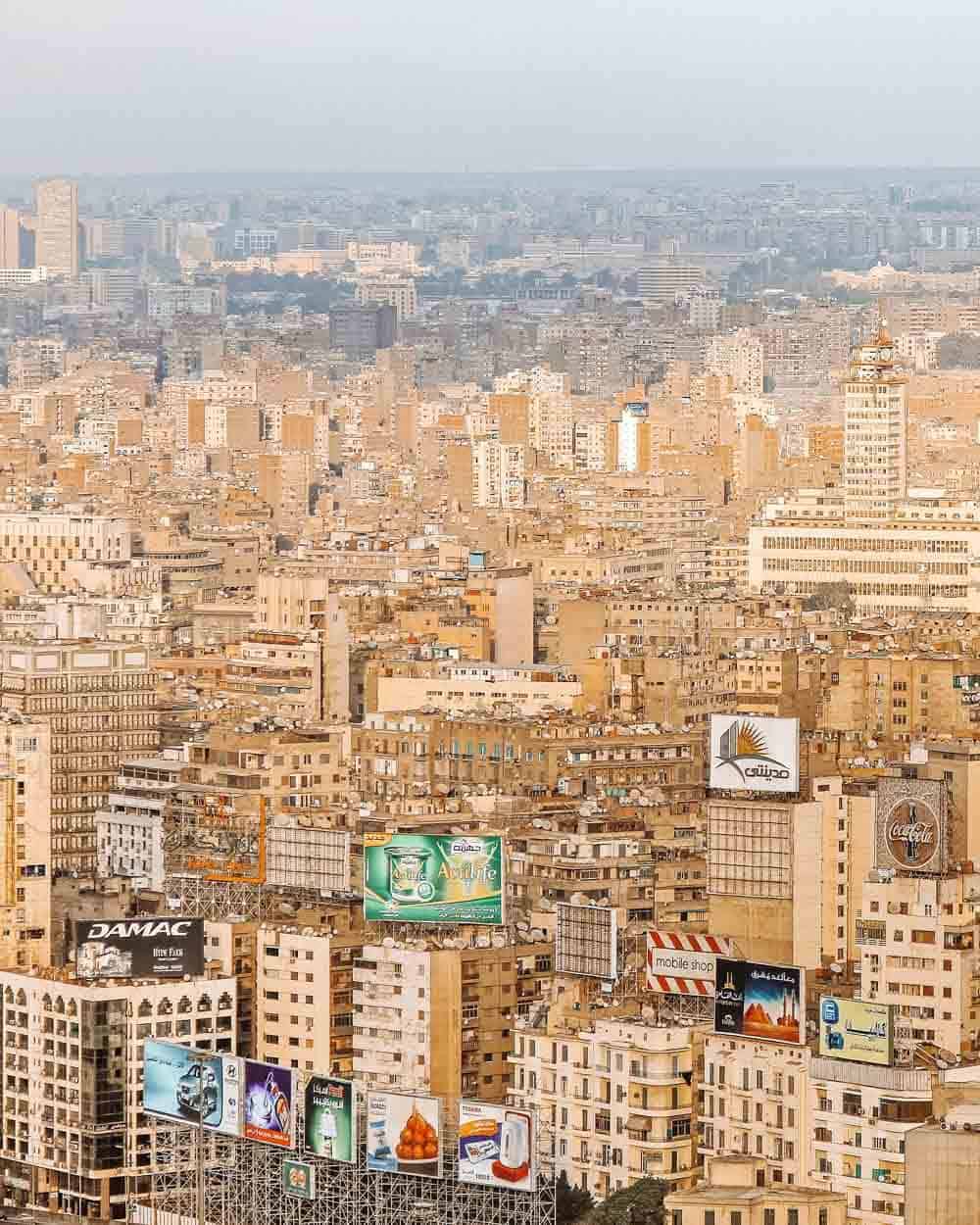 Cairo is HUGE. The metropolitan area has about 20 million people That is close to the population of Tokyo and New York City. Some of the Cairo tourist attractions might not be as close to each other as you think, make sure to plan your route ahead.
Be careful who you photograph
Soon after arriving at the airport I busted out the camera to take a couple selfies and record a video. It is often seen as extremely rude to photograph or film Muslim women without their permission. Almost immediately a man ran up to me and yelled at me to put the camera away. He was not afraid to make a scene. I quickly complied. I actually already knew this and made sure I was far enough away from anyone to really have them be in my shots, but that man still thought I was too close. Anyway, be aware of the situation and be respectful.
Cars getting blocked in parking lots
I'm usually fine renting cars across the globe, but I wouldn't drive in Egypt. If you do, make sure you are the last car to pull into the parking lot, or you have immediate access to the exit. If not, you might be there a while. I saw many instances of double parking where the original car got blocked in. It was everywhere!
There are multiple entrances to the Pyramids and they start closing them off EARLY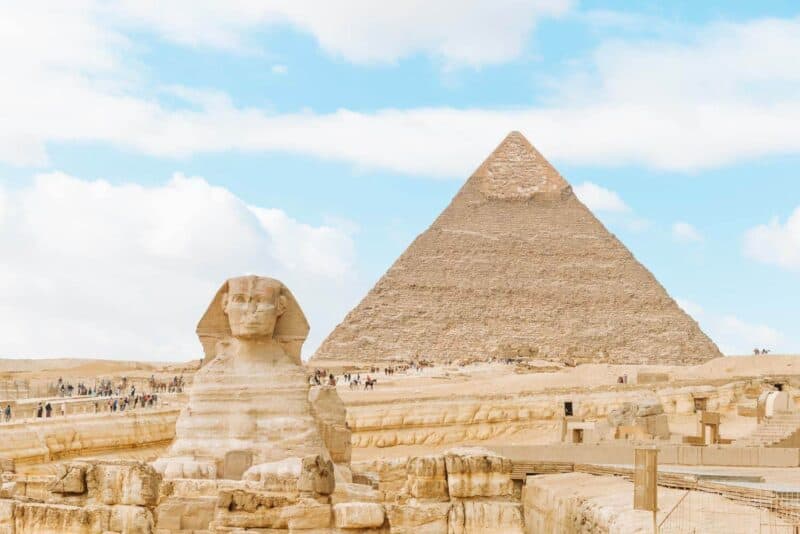 There are multiple entrances to the Pyramids and they start closing some of them EARLY. We actually missed out on some of the complex because we didn't realize they start kicking people out early. Don't wait until the last minute to see the Sphinx because if you do, you just might miss it.
The final Egypt tip is to go! Even though you've probably studied a lot of the top Egypt sightseeing spots in history class, the real life experience is so much better!