When people think of visiting Petra Jordan almost everyone immediately thinks of the cliff building carve out known as The Treasury. The Treasury is amazing and deserves all the credit it gets (especially during a night tour).
What is severely underrated is another ridiculous building carved out of a cliff at the Petra Complex. The Monastery at Petra is just as intricate, just as beautiful, and is even bigger than The Treasury.
The Monastery at Petra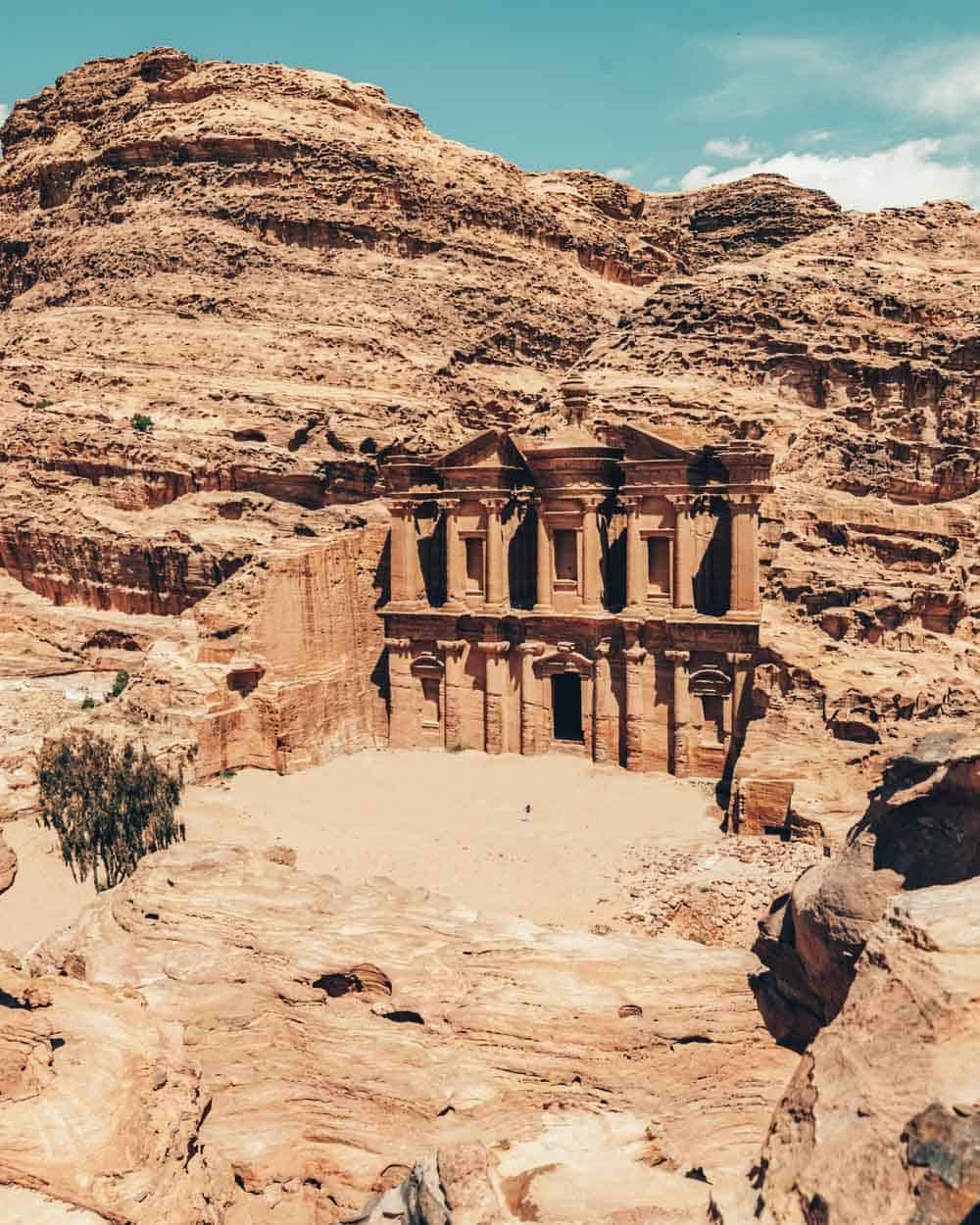 So how come you don't hear about Monastery at Petra as often? I think the biggest reason is that the entire Petra complex/city is HUGE, and the Monastery is at the very back of it requiring a strenuous hike to access.
On a visit to Petra you need to plan to spend a good amount of time hiking if you want to see the Monastery.
So how long is the Petra Monastery hike?
The hike to the Petra Monastery is 3.5 miles. While 3.5 miles might not seem like it is that long the last part of the hike requires an ascent up 900 stairs! Also, remember that depending when you are there it can be really hot.
We made it up to the Monastery in Petra! It was worth every step. Is it a walk in the park? No. At times it feels like the mountain steps will ever end. Thankfully the steps are not very tall, and the hikes isn't insanely vertical.
It takes about one to one and a half hours to get there while walking at a normal pace.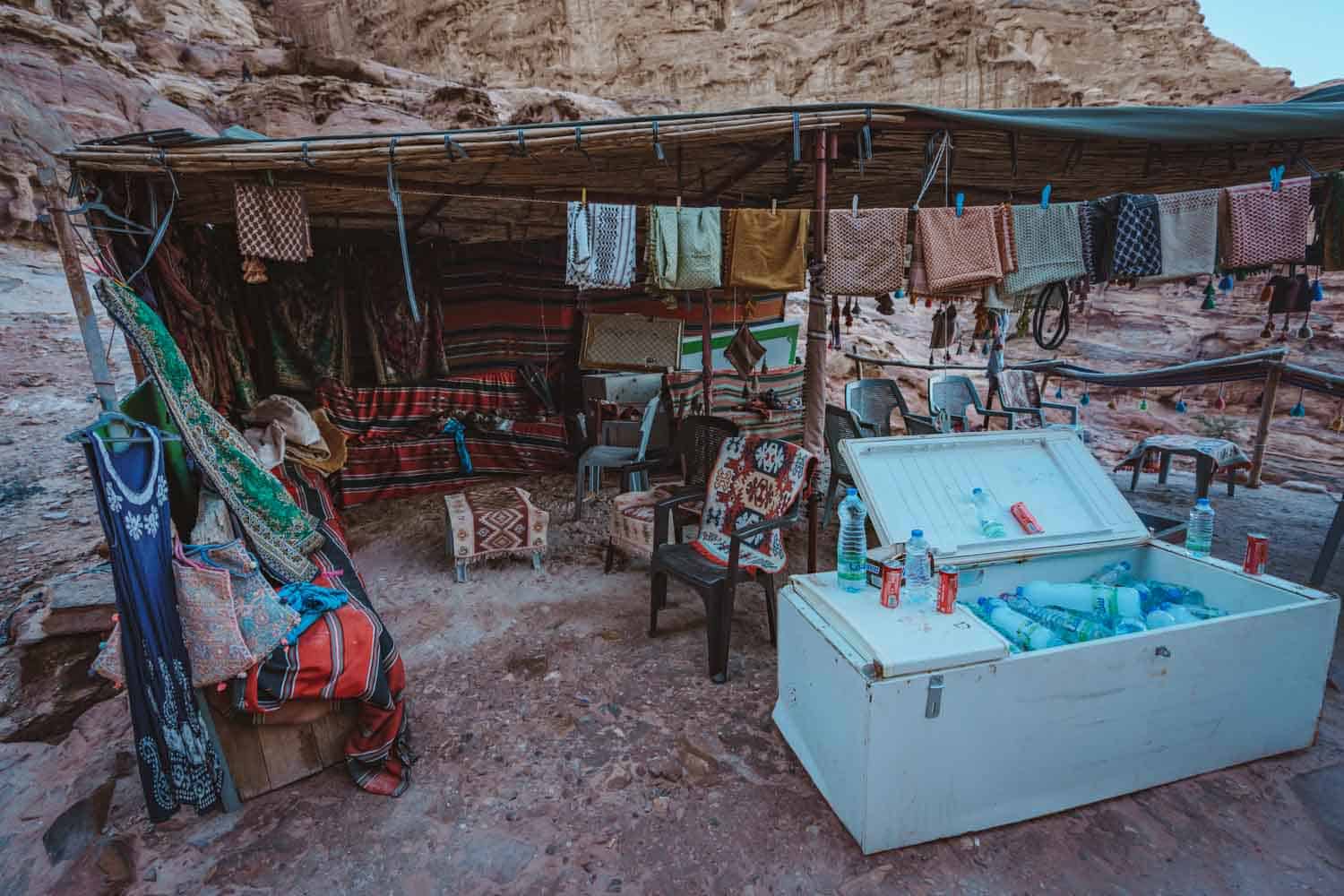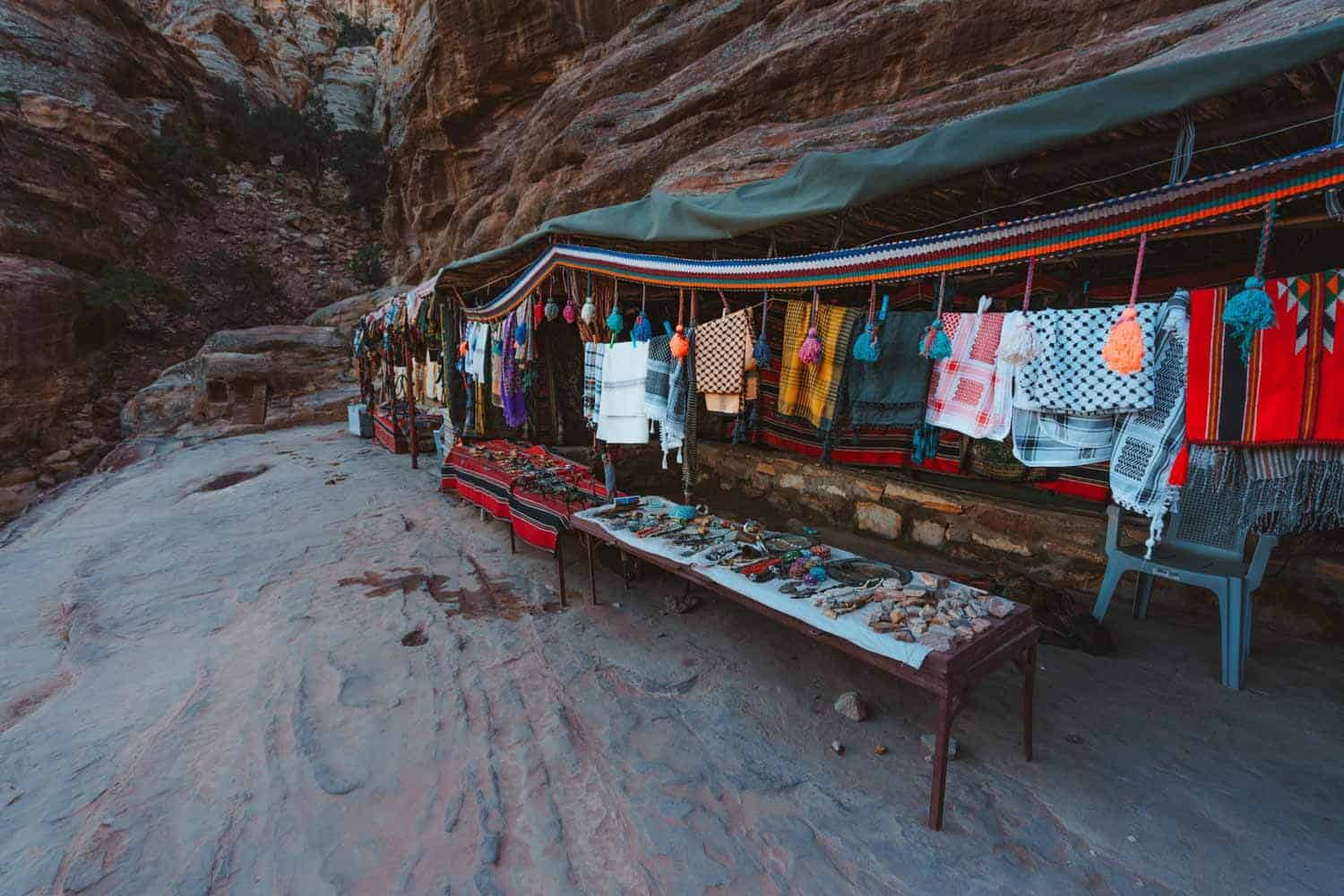 Visit Petra's Monastery, Get Refreshments
Okay, I hope you've decided to visit Petra and make it all the way up to the Monastery. Once you do make it to the top there is a restaurant/concession stand where you can actually sit down and relax while enjoying awesome views of The Monastery.
Even if you get tired before you make it to the top there are tons of vendors along the side of the trail. We stopped for fresh squeezed pomegranate juice along the way.
The prices were actually pretty cheap considering it was a main tourist attraction.
Other Stops Along the Way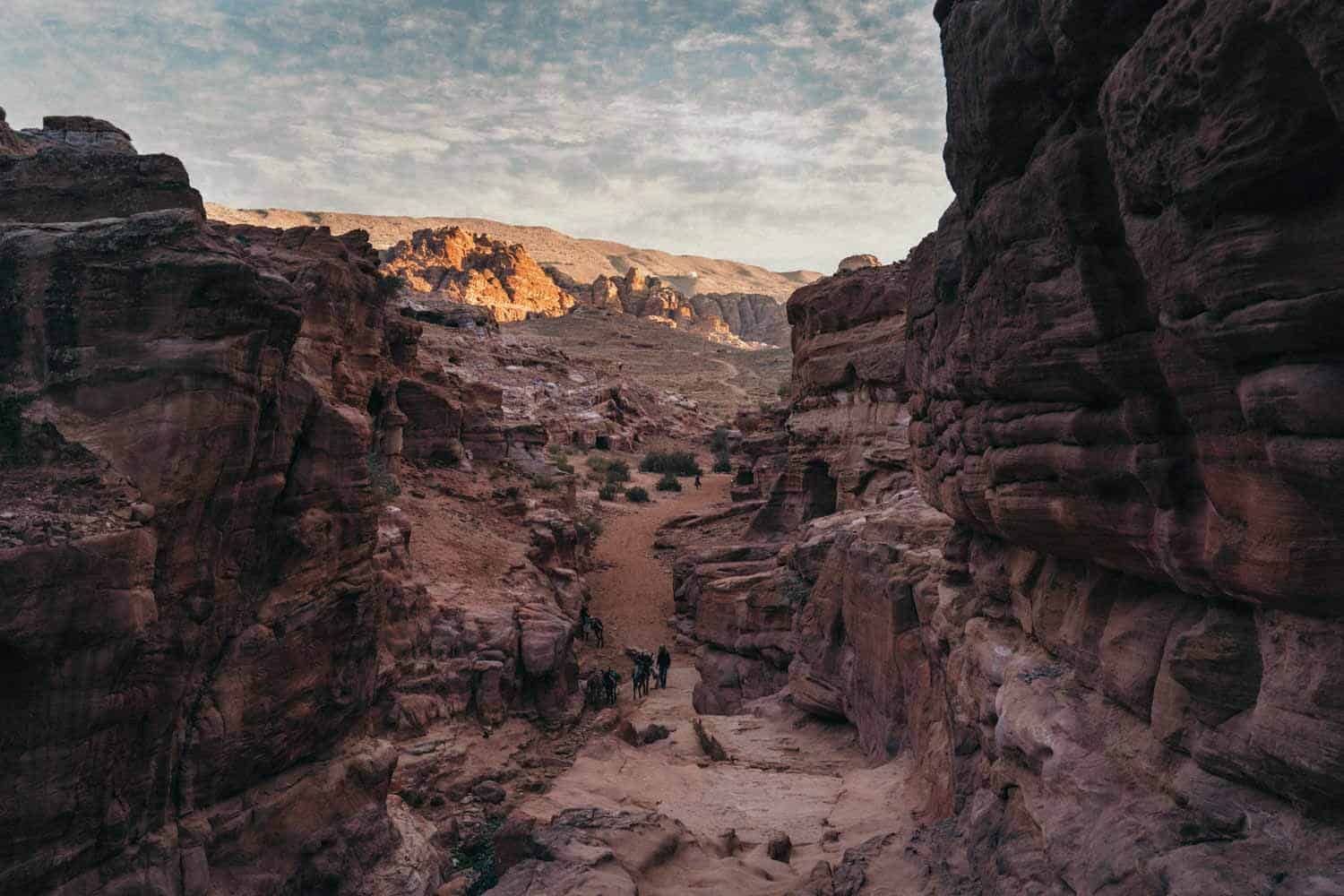 The hike to the Monastery at Petra takes you through most of the Petra complex. This is great because you can see other amazing Petra attractions like the Amphitheater or you could book a camel ride while on your way to The Monastery.
I couldn't believe how many different cave carvings there are along the way. There are literally hundreds of different impressive you'll pass.
Petra: 7 Wonders of the World
Petra absolutely deserves to be one of the new 7 Wonders of the World. The entire complex is so much better in person than pictures show. You need to plan a trip to Jordan.