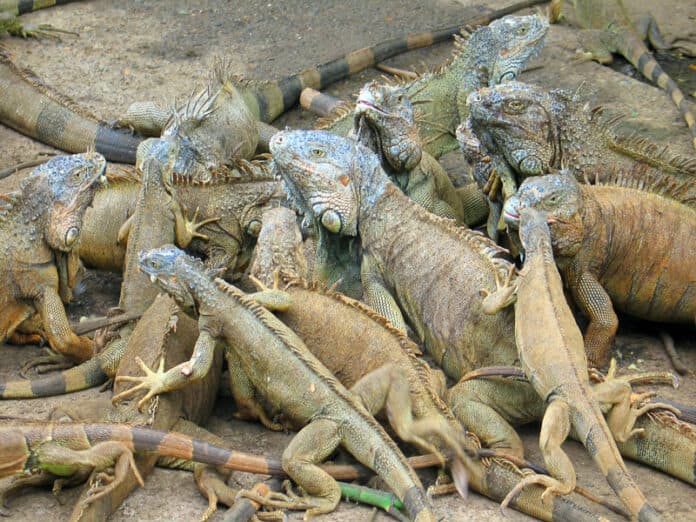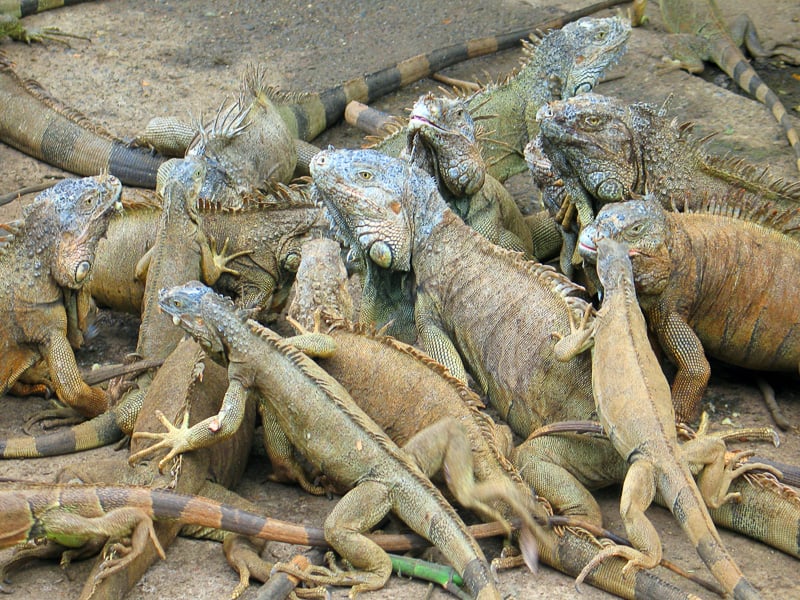 Gumbalimba Park – What to Expect
Gumbalimba Park is my favorite of all the attractions in all of Roatan.
The island is most famous for its scuba diving and snorkeling (being directly off of the second biggest coral reef on earth obviously, but if looking for something else to do on the island or trying to decide what to do on a cruise excursion you have to check out Gumbalimba Park.
This park is probably most famous for having monkeys that will climb all over you, but that's just the start of what is offered.
The park has animals all over the place, iguanas, macaws (which are a colorful type of big parrots). It features its own restaurants, zip line, swimming pool, as well as their own stretch of beach. Seriously, it is a perfect spot for an excursion. It is so easy to spend the entire day.
While in Roatan you have to include Gumbalimba Eco-Adventure Park. Book your excursion with transportation and free cancellation now!
Gumbalima Preservation Park Quick Facts
Top Attractions: monkeys, parrots, iguanas, sometimes sloths, zip line, private beach, swimming pool, restaurant, insectarium, and history tour
Beach: the park has its own piece of of the West Bay Beach
Swimming Pool: if you prefer, you can swim and sun in the park's swimming pool
Restaurants: there are a couple different restaurants available
What you can Actually Expect at Gumbalima Park
I was a little bit nervous since I think a lot of the descriptions didn't accurately describe what the park was going to be like. Thankfully I can help you know what to expect.
For starters, when I pulled in I was immediately asked to hop in a golf cart. I was super confused, but it was just a quicker way to get me to the reception desk and to introduce me to the tour guide for the day.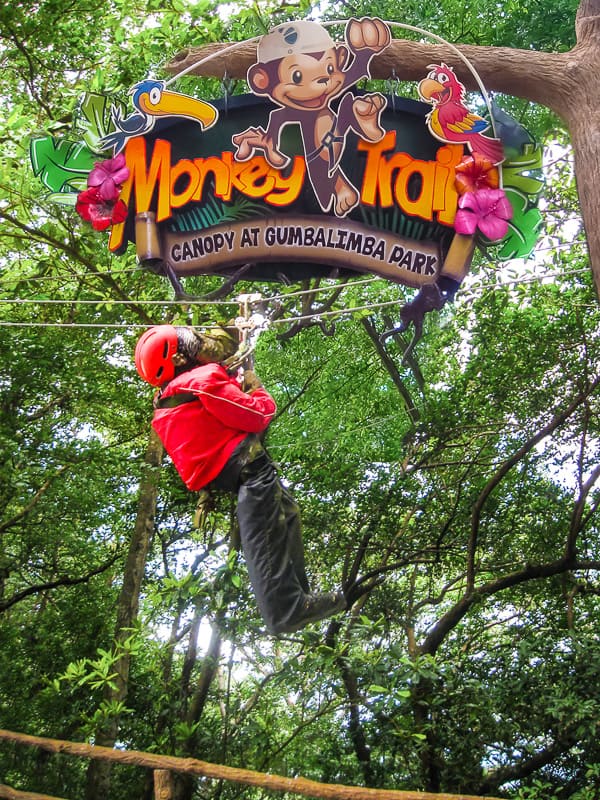 Experienced Tour Guides
Knowledgeable tour guides will lead you around the park. They understand that there are things that you will want to spend more time on and less time on. Thankfully my guide didn't linger in the insectarium. Seeing gigantic bugs is not exactly my idea of fun.
I was also nervous about the history tour, but our guide made it fascinating by focusing on the history of Roatan that involved pirates using the island as a hideout. I'm not going to lie, seeing real pirate swords was pretty cool.
Monkey House
Yes, you will see lots of monkeys swinging and climbing around in front of you. They are even trained to come up and climb all over you. You are almost guaranteed to get the perfect selfie if you want it.
The part that I found hilarious was that they tell you to put your possession in lockers so the monkeys don't steal them. I thought it was a joke until I saw a monkey snatch a guy's sunglasses off his head and begin to climb away.
The guides said that the park is home to 34 white faced monkeys. The guides make sure to tell you that the monkeys are free to roam all over the entire island, but they keep coming back because they get fed there.
Parrots
The type of parrots they have are called macaws. They are the big kind that I would expect to be on a pirate's shoulder.
Super Swaying Suspension Bridge
Cross a creek on a suspension bridge that sways back and forth. There are a number of people that are afraid to cross, so they have to walk around the long way.
Iguanas
So many adventure parks don't deliver on what is promised, here, they actually do. You have the opportunity to clown around with monkeys, can squawk with.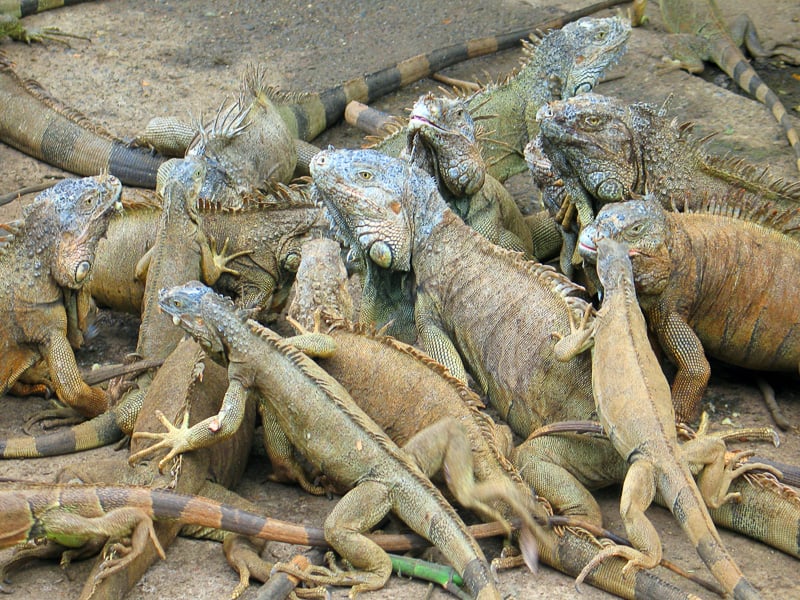 Insectarium
There is an insect house where you can see the bodies of some of the biggest bugs ever. It was NOT my favorite part of the park seeing that things that big actually roamed earth. I did confirm with the guide that the biggest ones did not call the island of Roatan home.
History Tour
I expected to be bored here, but it was actually kind of fascinating. I had no idea that Roatan had been such a popular spot for pirates to hang out. In fact,
Zipline
I didn't do the zipline, but for those looking for some adventure you can zoom down the entire mountain on a zipline. The entrance to the zipline is high above the rest of the park. For those looking for adventure they can zoom the entire way down and land at Tabyana Beach (aka West Bay Beach).
Drawbacks
The park really is great, but there are a couple of negatives to be aware of before you book your tour!
Crowds
It can get crowded as it is really popular. Thankfully the park is big and it is built to accommodate large groups. The downside is that if it is one of the busier days you might now have as much direct time with the animals as you would like.
When I was there it wasn't a day with cruise ships docking so we had the entire park almost to ourselves.
Not The Best Pool
The pool is nice if you finish in the park and are looking to relax for a bit before heading back to the boat or your hotel. Being in the middle of a jungle means that there are likely to be a number of leaves and other things in the pool
Restaurant Prices
The restaurant prices are a little bit more than you would pay outside of the park, but overall they weren't terrible.