I've talked to a lot of people that want to visit Egypt, but they hesitate to go because they wonder, is Egypt is safe? The answer to that question if it is safe to travel in Egypt is definitely can be if you prepare properly!
Egypt is very accustomed to millions of people visiting. People from all around the world want a peak of what ancient Egypt was like, and they've built a phenomenal system to showcase exactly that.
Security forces are all over in the tourist areas, and their number one concern is to protect the visitors since tourism is such a big part of the Egyptian economy.
To help make your trip safe and enjoyable, make sure you follow the advice below.
Cairo Safety – Avoid Political Instability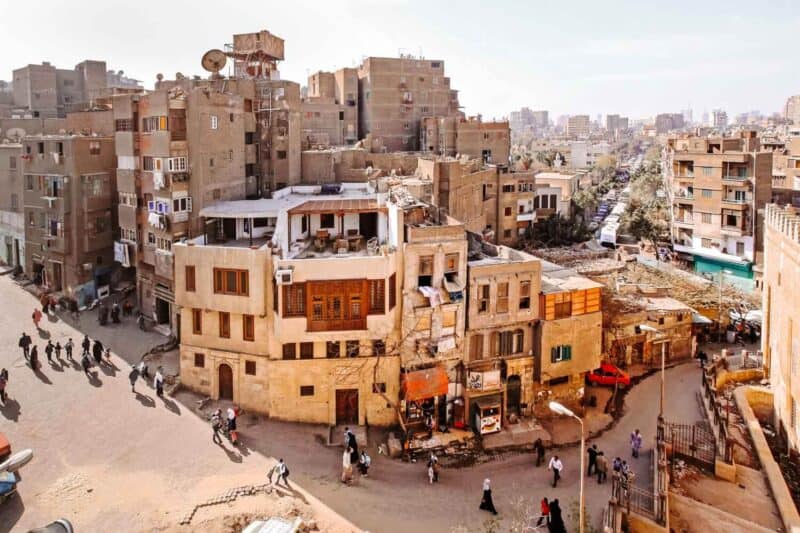 Periodically you will hear reports of political instability, or a subscriber to ISIS being arrested in Cairo. What always stands out to me about Cairo safety though is that there are almost NEVER stories of tourists being harmed when in Cairo. Thankfully, authorities go to great lengths to protect the tourists.
If you do happen upon some sort of protest, go the other way, and avoid speaking out.
Don't Drink the Water
While some places say that their water is safe to drink, bottled water is incredibly cheap so I would advise to not take the risk.
To help avoid trouble with weak stomach, stay in a higher end hotel. We stayed at the Marriott Mena House at the pyramids and I had no problems whatsoever, which is amazing considering my extreme food sensitivities.
Plan to Get Hassled to Buy Things/Beware of Scams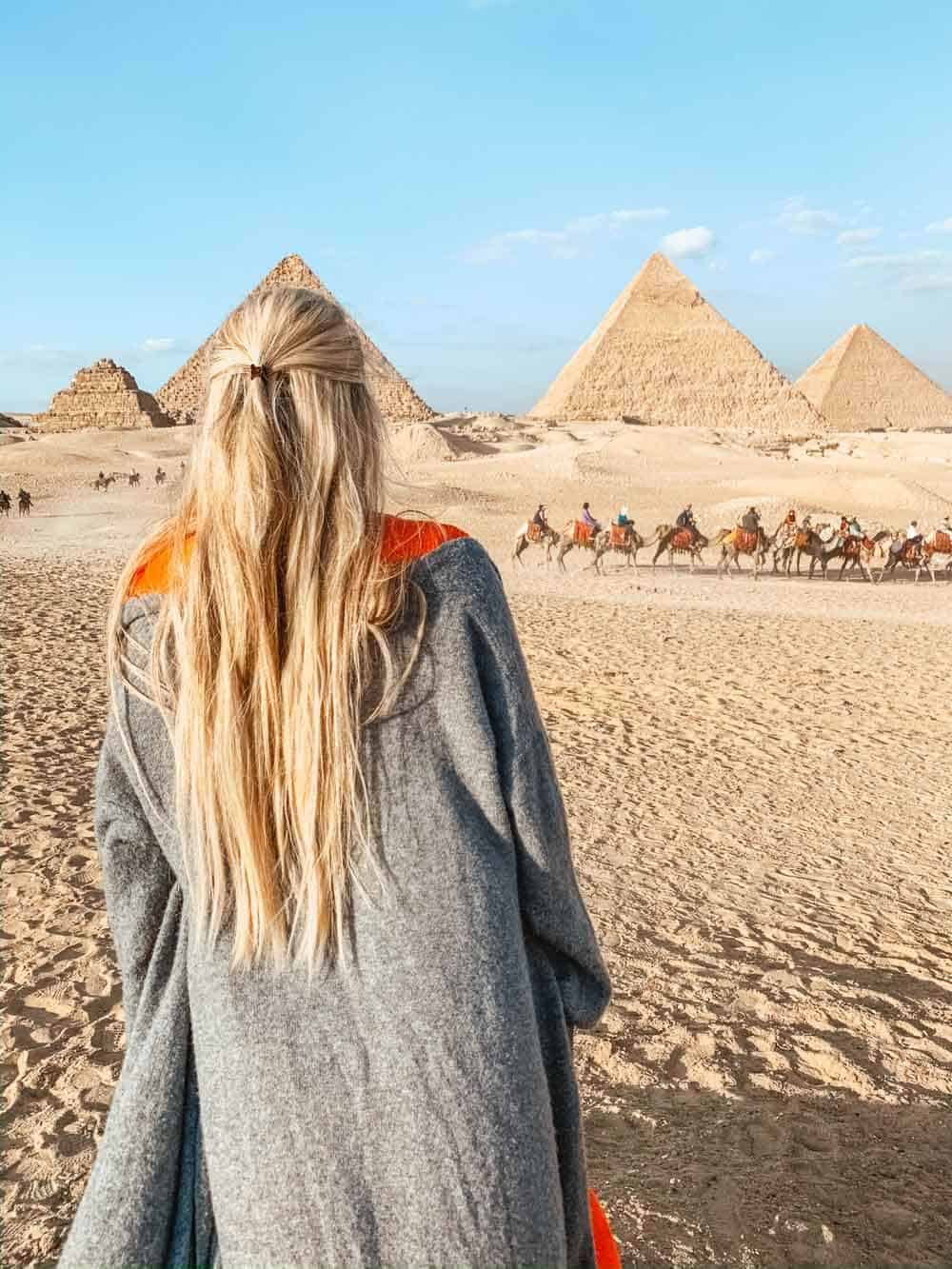 Egyptian culture includes aggressive sales tactics. Plan on having many vendors approach you trying to sell something, or even trying to scam you. I worried about this before going, but found that a firm no was enough to make everyone back off quickly.
Dress Modestly
Egypt is a muslim country, and as such they expect women to be dressed modestly. If you dress showing too much skin you will get lots of unwanted attention or glares.
Avoid Driving – Cairo Tours are easy instead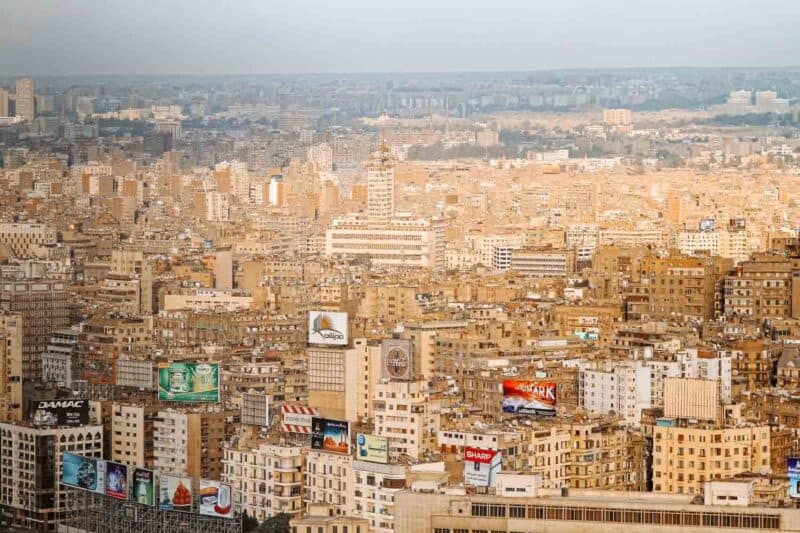 The traffic in Cairo is intense, and it seems that normal traffic laws are optional. Even though I normally feel comfortable driving around the world, I did not want to drive in Cairo. Thankfully, private drivers are incredibly cheap.
Cairo tours are easy to find, and almost always really cheap considering the favorable exchange rate. f you check on tripadvisor.com you will see many that have phenomenal reviews.
Beware Traveling As a Solo Woman
While you probably could do it, I would recommend hiring a personal tour guide rather than traveling alone. Not only can you book a guide around complexes like the Pyramids, but you can book a drive/tour guide for your entire trip incredibly cheap.
Limit PDA and Be Respectful
The locals do not like public displays of affection. If you do not want to draw the ire of the locals, make sure that you keep your PDA to a minimum.
Muslim culture may be different than what you experience at home, but as a visitor if you respect their culture you are generally going to be given the same respect in return.
Conclusion – Is Egypt Safe?
With proper preparations you don't need to wonder if Egypt is safe. By planning accordingly you can safely see the top attractions. Take precautions, but make sure that you don't miss out on seeing the amazing things that Egypt has to offer.