New York for First Timer's
New York City is a city that is so iconic, you really don't have to introduce it. It is affectionately called "The Big Apple", is the largest city in the USA, and is one of the world's financial and cultural centers. The city is so popular that many people forget that it sits in a state of the same name; when someone refers to the state, people immediately think about the city first.
I am genuinely shocked when I meet people that have never been to New York City, and yet do not have it on their bucket list. There are a billion interesting and funs things to see and do in New York City, and this post obviously isn't going to list them all. This post focuses on the most iconic tourist and cultural defining spots that have come to define New York, and the United States as a whole.
While growing up I was spoiled enough to be able to take weekend trips to New York City, and I still enjoy going back today. I am sure this post misses a few spots that some of you may deem essential, and for that I apologize, but it is only intended to give a taste and help inspire you to take your next trip to be there!
10 most iconic spots in New York City
1. Times Square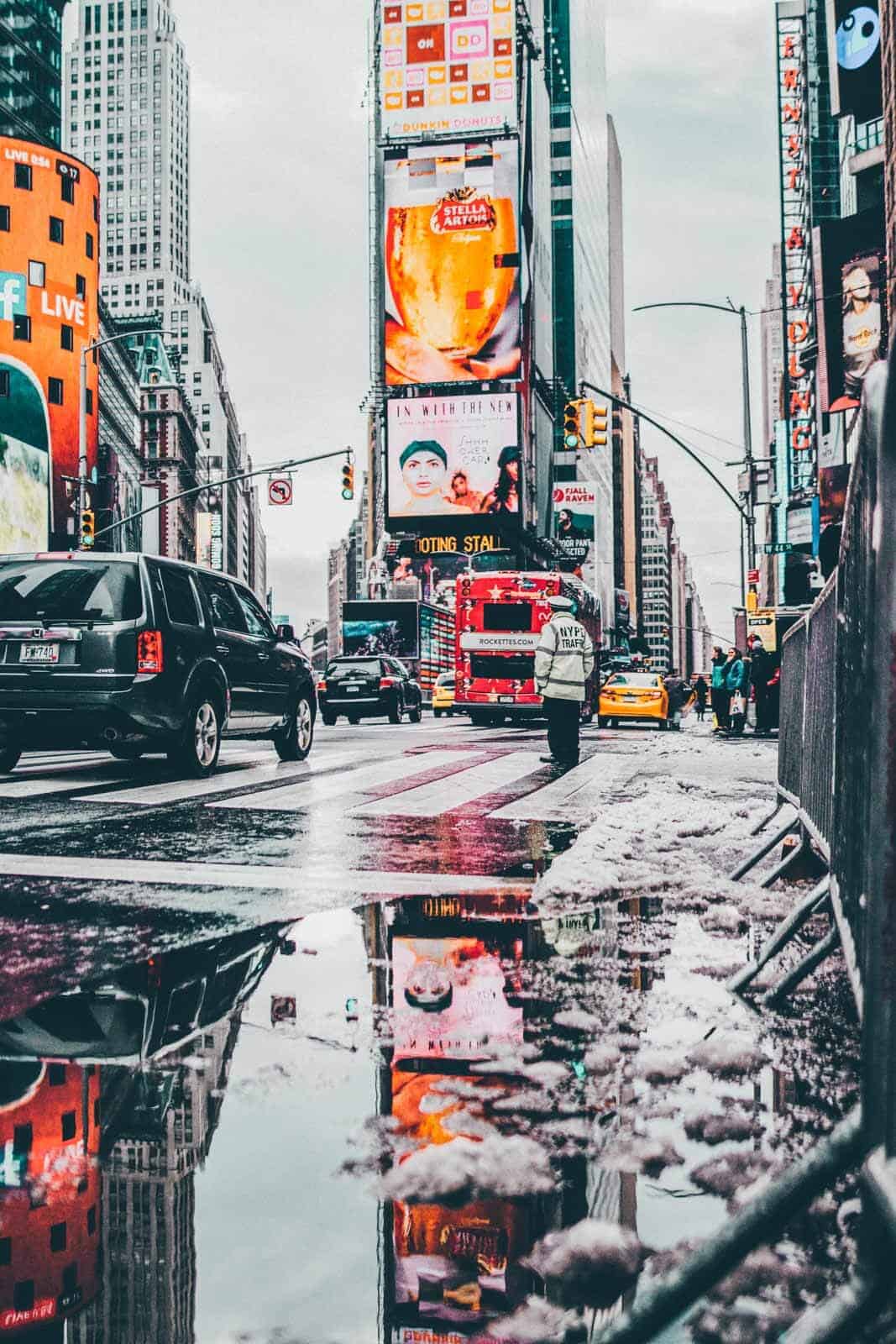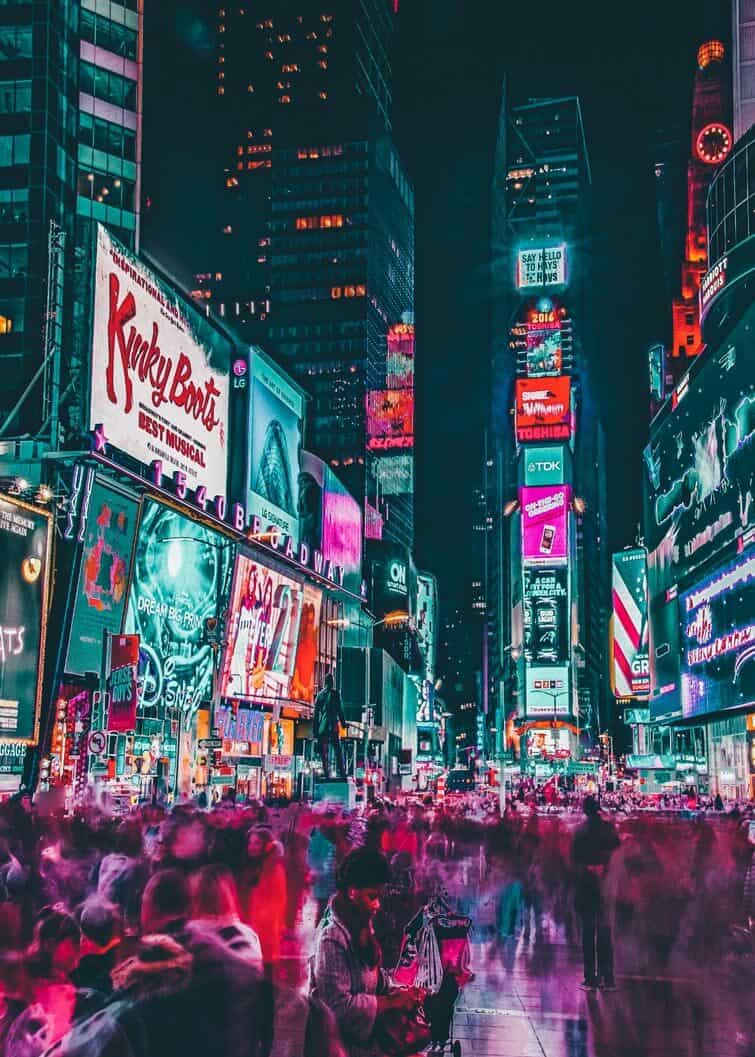 A New York for first timers guide would never be complete without a trip to Times Square. Officially Times Square is just a busy intersection surrounded by high rises and adorned with flashy advertisements, but this busy intersection still attracts millions of visitors.
It is a great place to buy your tickets to a Broadway show, see some of New York's famous street performers, or watch the ball drop on New Year's. You aren't going to want to spend a ton of time here as it really is a busy intersection, but you can't miss going there at least once.
2. Central Park
City planners got this one right! The juxtaposition of a beautiful green park in the middle of booming skyscrapers cannot be beat. Central park is big enough that you really can "escape the city", even while being in the middle of it. The park offers all the outdoorsy adventures you can imagine; rowboats on the lake are my favorite.
3.

Empire State Building / Top of the Rock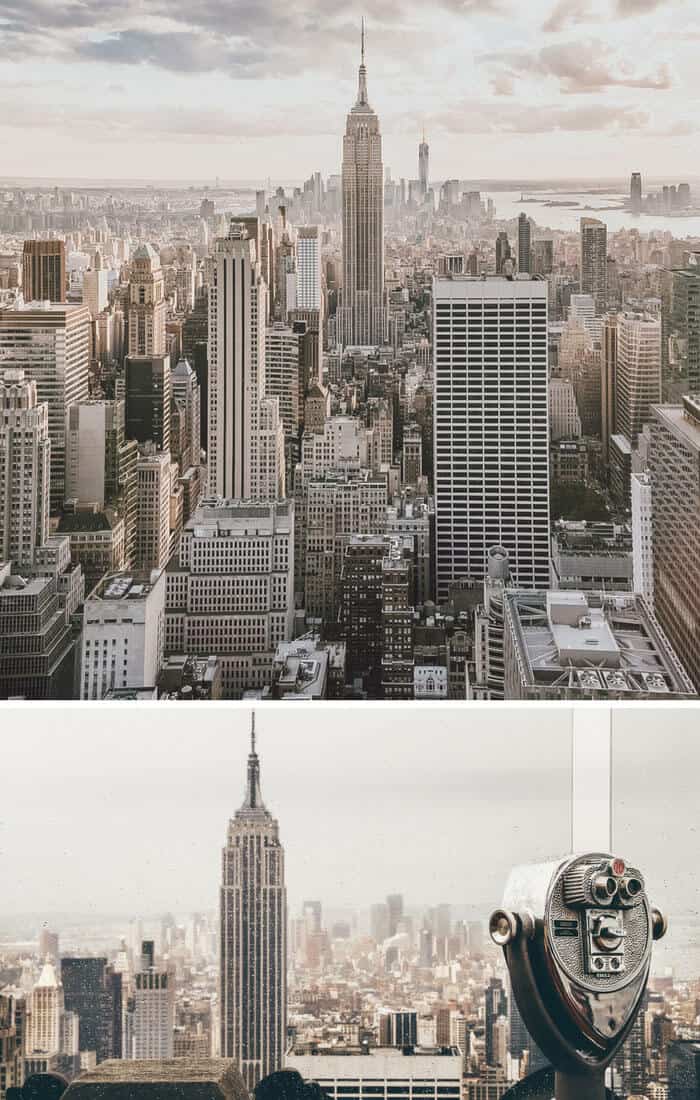 Previously this was the tallest building in the world. While it isn't today, it is still incredibly tall, offers amazing city views from its observation deck, and has a name that pays homage to the Empire State, New York.
If you are looking for a great place to have views of the Empire State Building, the Top of the Rock is your place! The Top of The Rock observation deck is in the midst of the Rockefeller Center, or a complex of 19 commercial buildings in the heart of the city.
Buy your tickets in advance here: NYC: Empire State Building General & Skip-the-Line Tickets
4. Wall Street
Do you want to see the location where billions of dollars are traded each day? Even though most Wall Street trading is now done by computers, the trading floor is still open and tours are available. The iconic Charging Bull statue and site of the Occupy Wall Street protesters are just outside.
5.

9/11 Memorial – One World Trade Center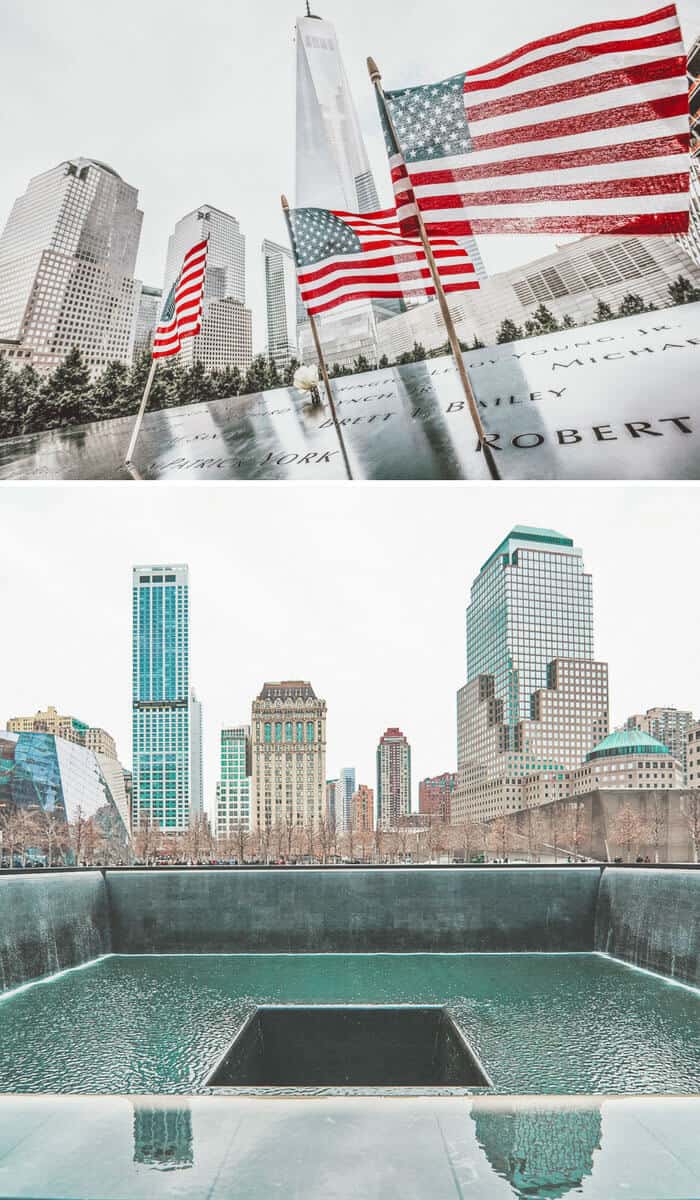 This somber location is a perfect memorial to all that was lost on September 11, 2001. I still remember the exact day the terrorists struck. I was at school in Baltimore when unexpectedly our teacher stopped teaching; we had no clue what was going on. The news soon filled us in, and very soon thereafter the school was closed and we were all sent home. It was a scary and sad day I will never forget.
6. Statue of Liberty / Ellis Island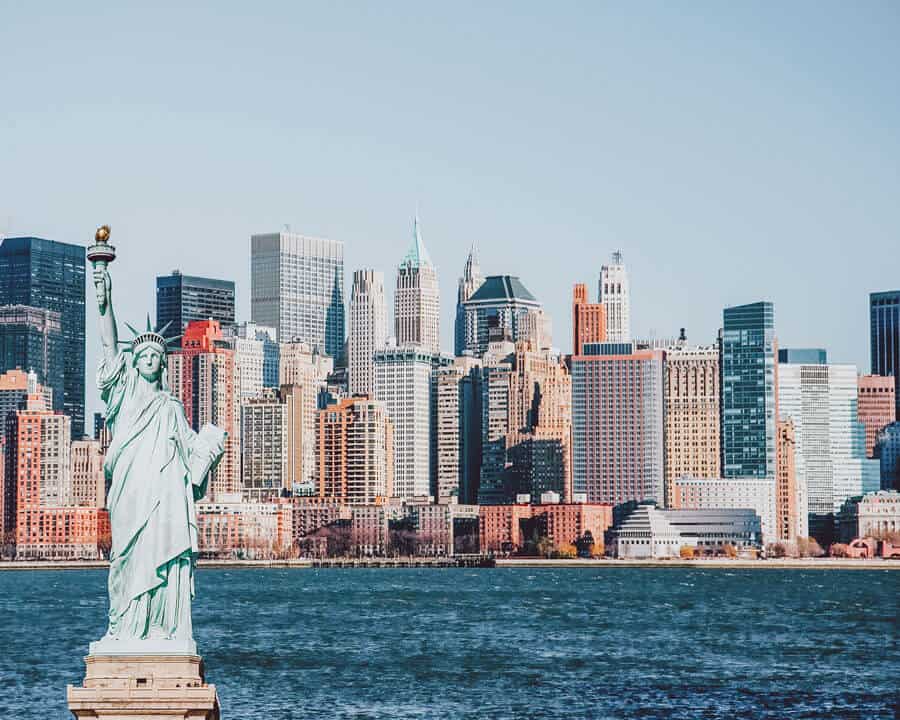 Lady Liberty now stands as an icon to American freedom. This statue previously welcomed immigrants to the United States where they were then processed at Ellis Island. If you are actually going to go out and tour either one of these landmarks, beware because they get crowded with long lines.
Skip the lines and buy your tickets in advance here >> Statue of Liberty & Ellis Island: Ticket Options with Ferry
7.

Broadway
Officially Broadway is a street going through the central district of the city, Manhattan, but the Broadway Theater district is a part of the city with 40 professional theaters. Broadway theaters are supposed to be the best of the best as far as theater goes, is the pinnacle of success for these performers. I remember absolutely loving my first Broadway show, The Lion King. Make sure to catch your favorite!
8.

Brooklyn Bridge & Manhattan Bridge
This massive bridge is another symbol of New York. It connects Manhattan to Brooklyn and is impossible to miss as you bop around the city.
9.

United Nations
The United Nations is a government cooperative of 193 nations attempting to establish world peace. The world headquarters are located in New York City. It really is an honor for New York to be able to host such an important organization. Attractions in New York City
10.

Your Favorite Interest
Whatever you favorite interest is, I guarantee it is present in New York. This post didn't even touch on the hundreds of world famous museums, sporting events, parks, and parades.
What would you add to your New York City Itinerary?
If you enjoyed this post don't forget to share it with your friends! Thank you so much for reading.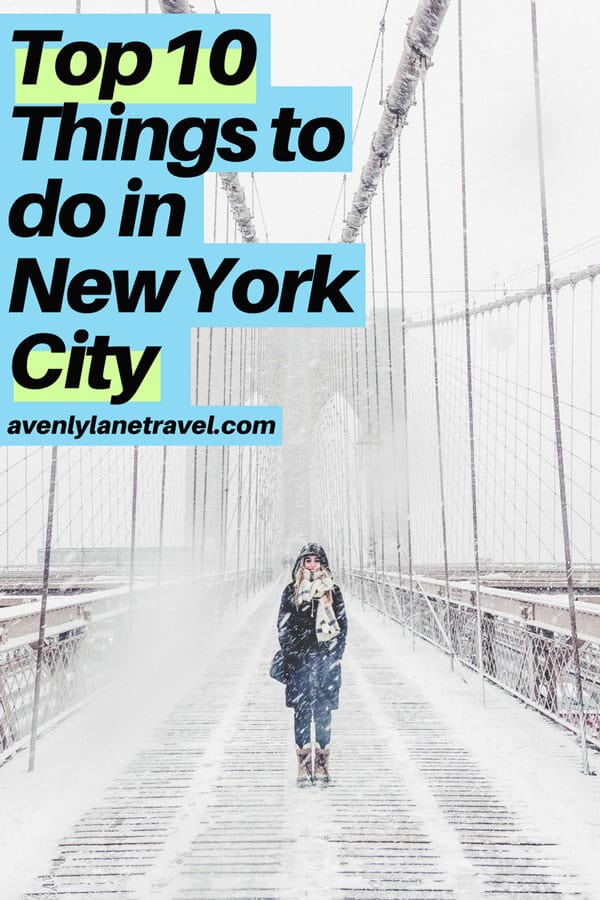 Read more: Where to stay in New York City