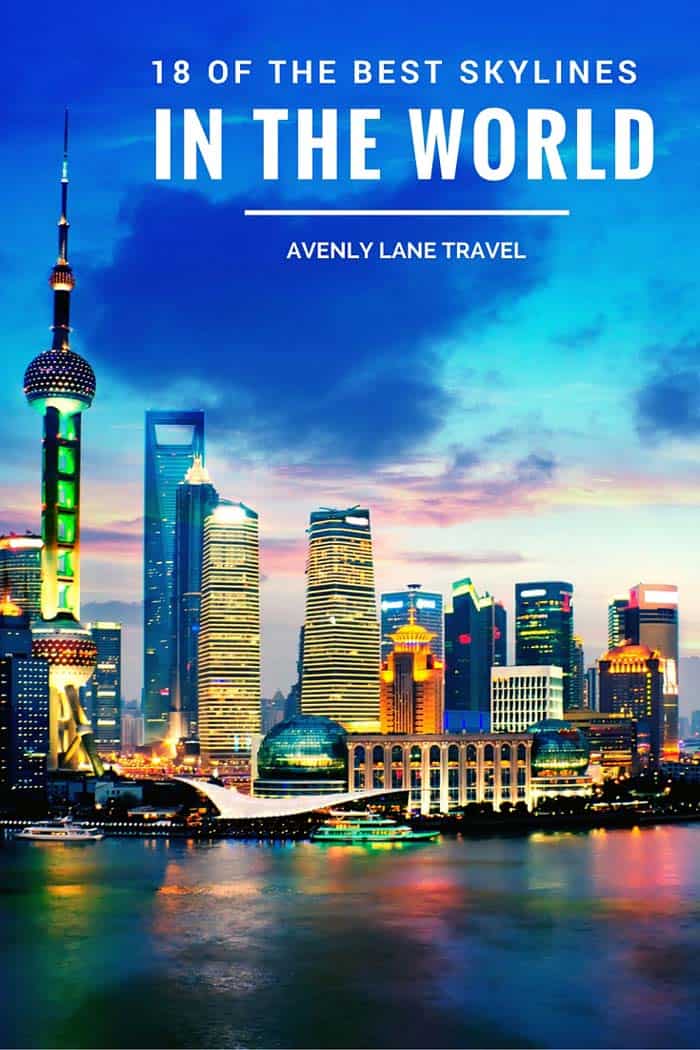 The Shanghai skyline you see today did not exist 30 years ago. Shanghai used to be a small fishing village, but over the last 30 years it has literally sprouted out of almost nothing. This skyline is my absolute favorite!
Hong Kong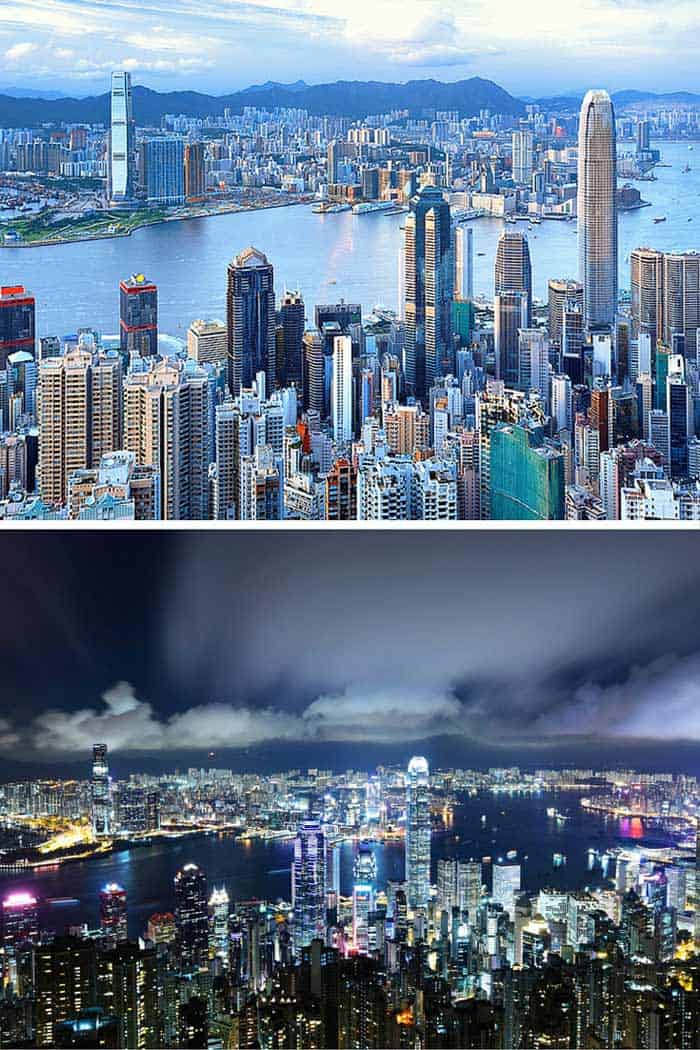 Hong Kong features more skyscrapers than any other city, and even though the exact count varies depending on how you define skyscraper, the second place city isn't even close. Limited land has caused the city to maximize the little they do have with massive building and excellent public transportation (thankfully since there is very little room for cars). best skylines in the world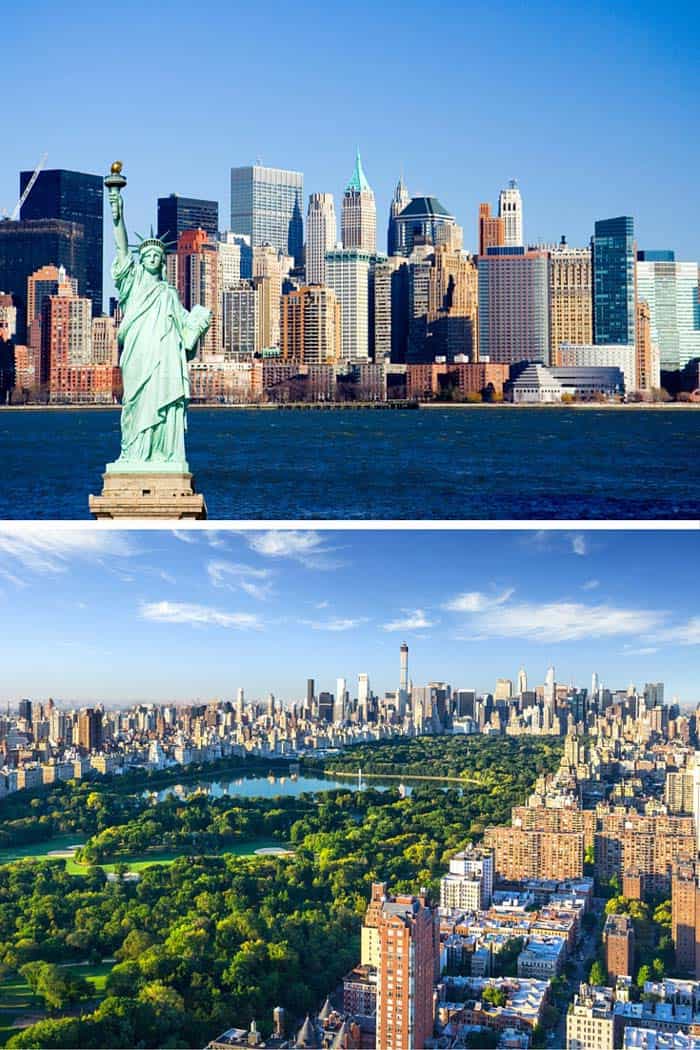 New York City's skyline is one of the most recognizable in the world. One of the best things about New York City is that city planners designed it around 3.5 square miles of park, known as Central Park.
You may also be interested in: 3 Day New York Itinerary for First Timer's
Rio De Janeiro, Brazil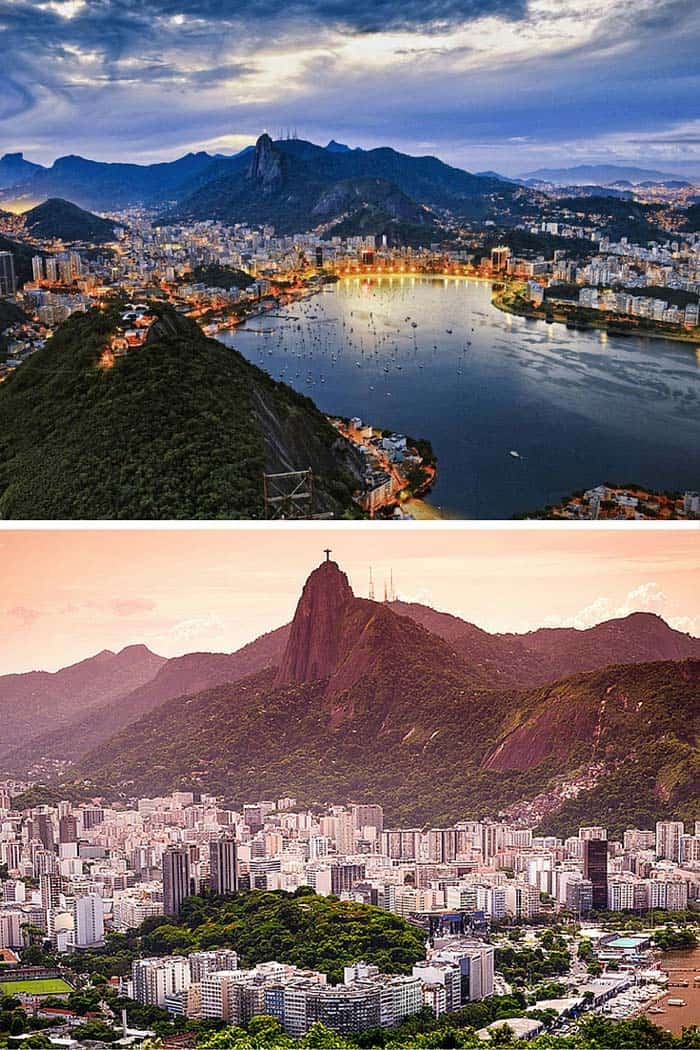 Rio De Janeiro's skyline is a perfect mix of beaches, mountains, and skyscrapers. Rio is Brazil's second biggest city, and if often known for its parties. It is also my husband's favorite city ever, read about it here.
See also: 10 Reasons Why Rio de Janeiro Is The Greatest City On Earth
Sydney, Australia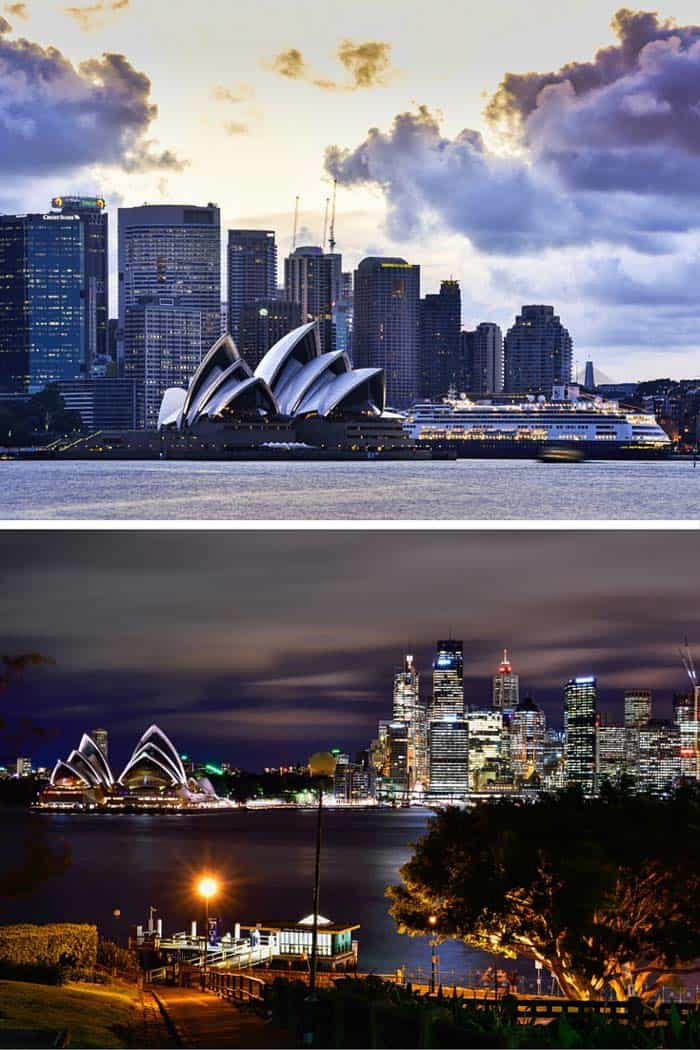 Sydney is often the first thought when someone mentions Australia. Sydney's skyline is frequently shown featuring the iconic Sydney Opera House. Construction of the Opera House came in 1,457% over budget, so make sure enjoy that beautiful over-priced view!
Frankfurt, Germany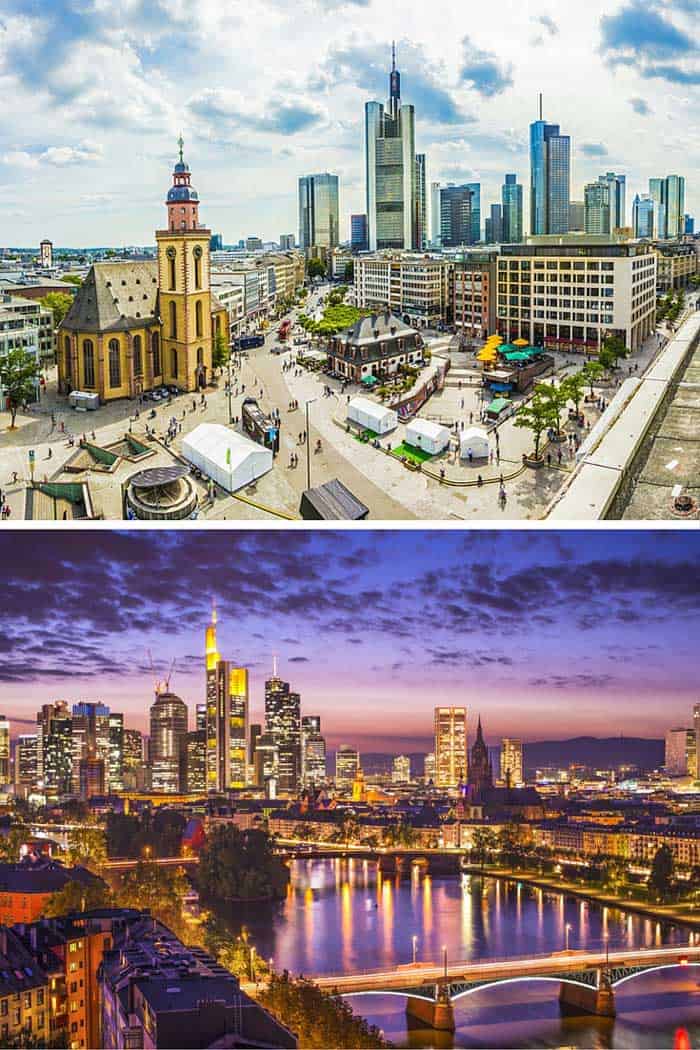 Frankfurt is known as Germany's financial center, and frankly (get it) one of the world's financial centers. I think of it as an airport I've been stuck in too many times.
London, England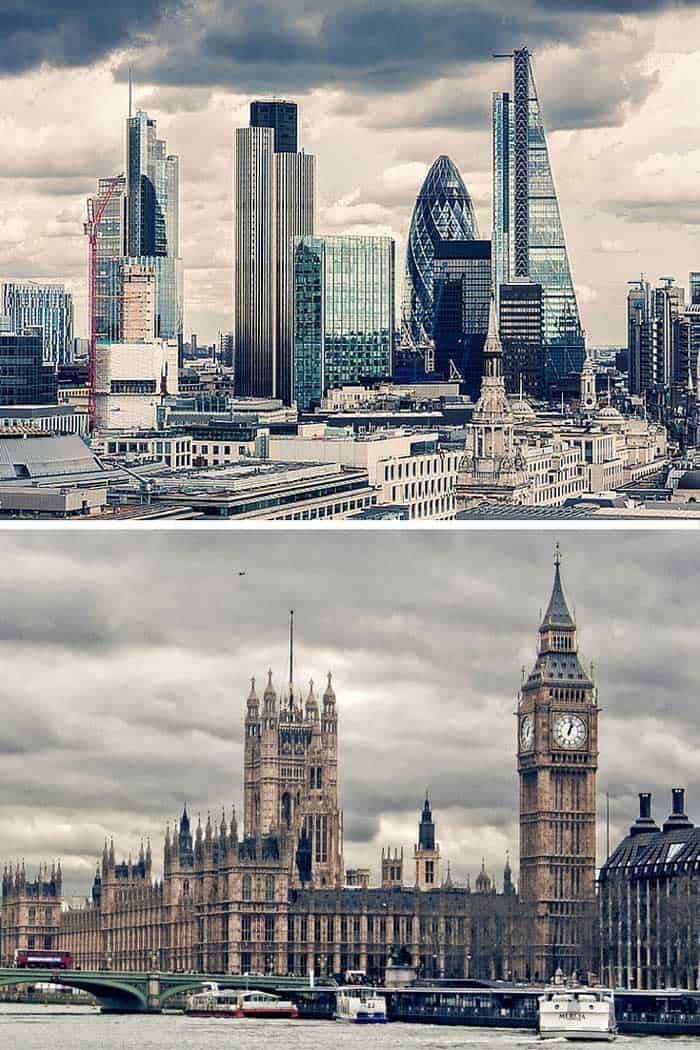 I love London; it is the source of the Spice Girls, David Beckham, and the Queen of England. It is often called the world's biggest financial center, which may be why more billionaires supposedly live in London than any other city.
Kuala Lumpur, Malaysia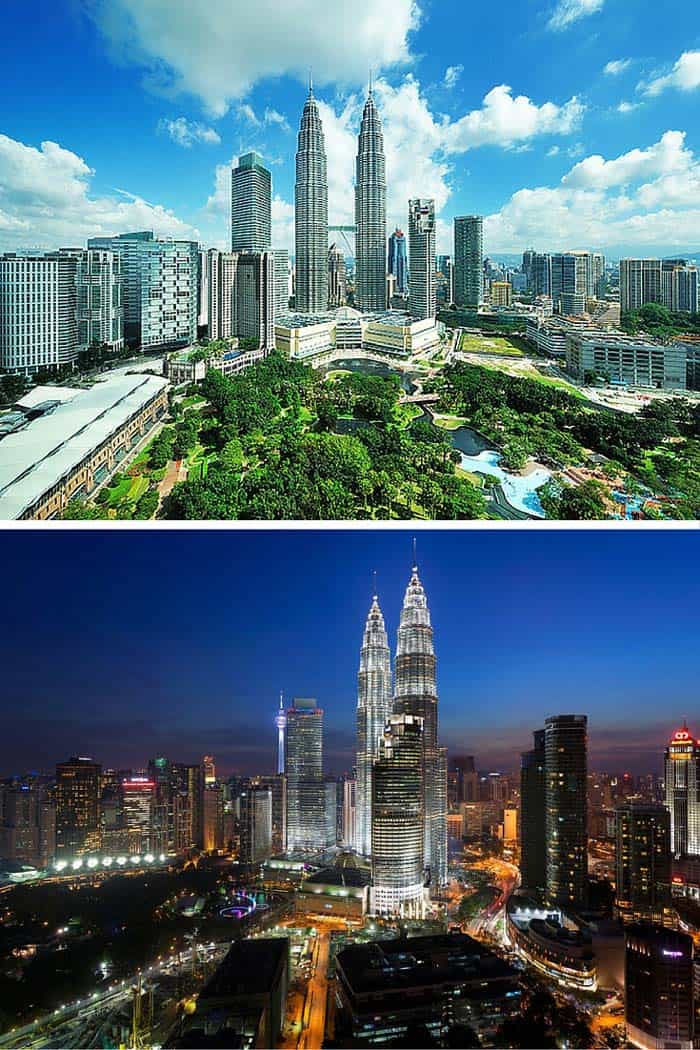 Kuala Lumpur is the capital of Malaysia, and one of the fastest growing cities in the world (in terms of population and economy). The skyline features the tallest twin towers in the world (and formerly tallest buildings in the world), the Petronas Towers. I have not been able to make it to Malaysia yet, but am dying to go.
Toronto, Canada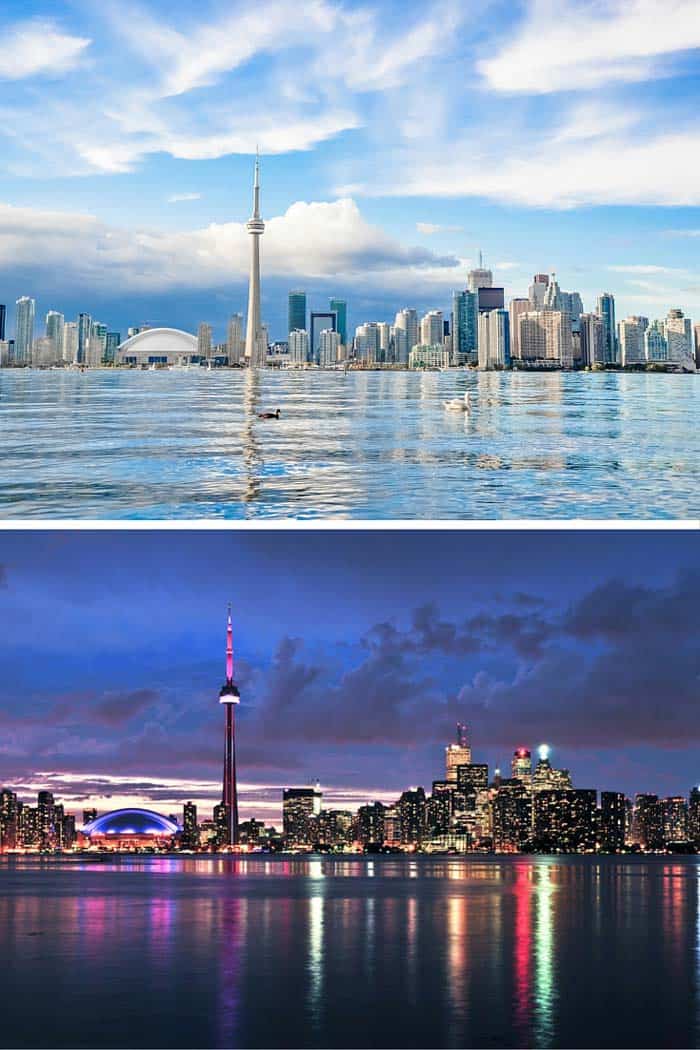 Toronto is the largest city in Canada. My husband says Toronto is home to one of the worst, yet best supported hockey teams in the world, the Maple Leafs.
Related: Cool Things to do in Vancouver, Canada
Paris, France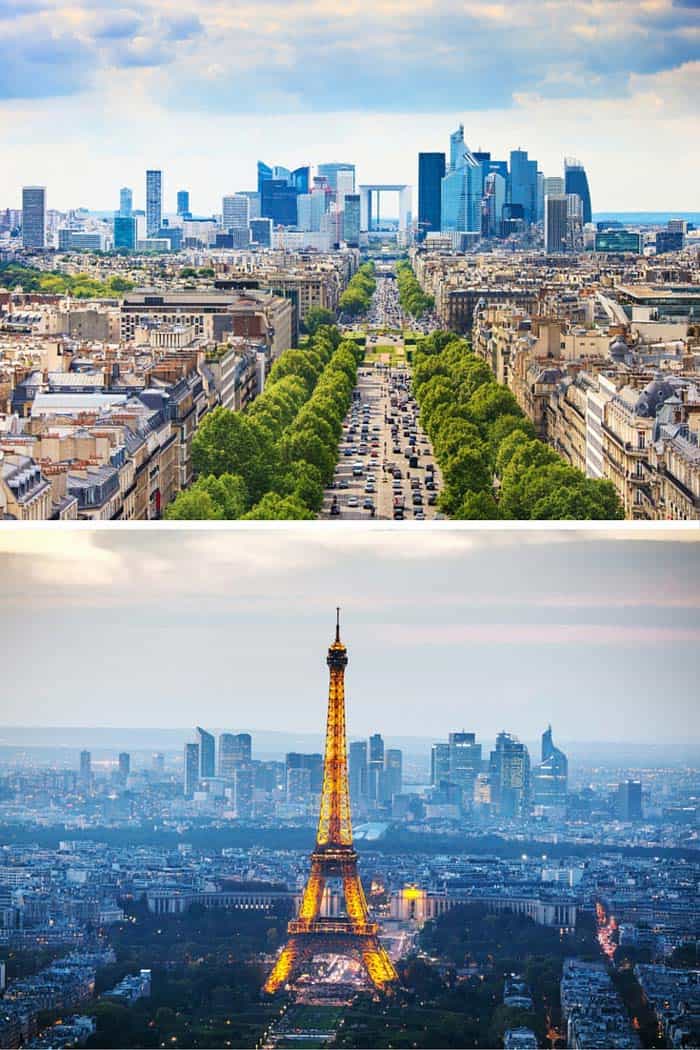 I don't care what you say, to me Paris is the most romantic city on Earth. It is also home to an incredible skyline.
Traveling to Paris for the first time? Don't miss these top 10 attractions!
Singapore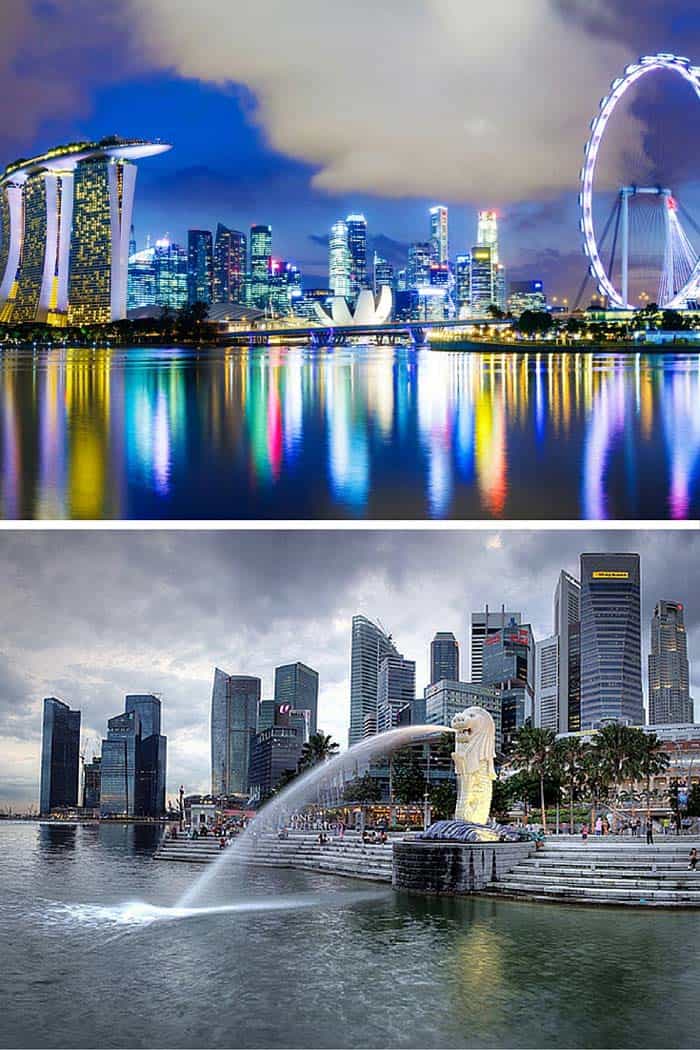 Singapore is a city/country, and is home to a recently blossomed skyline. Singapore is also known for having really high per capita incomes, low taxes, and being one of the safest cities on Earth. I think the best view of the skyline is from the Marina Bay Sands rooftop pool (see my post here).
Related: 10 Must Visit Places in Singapore
Taipei, Taiwan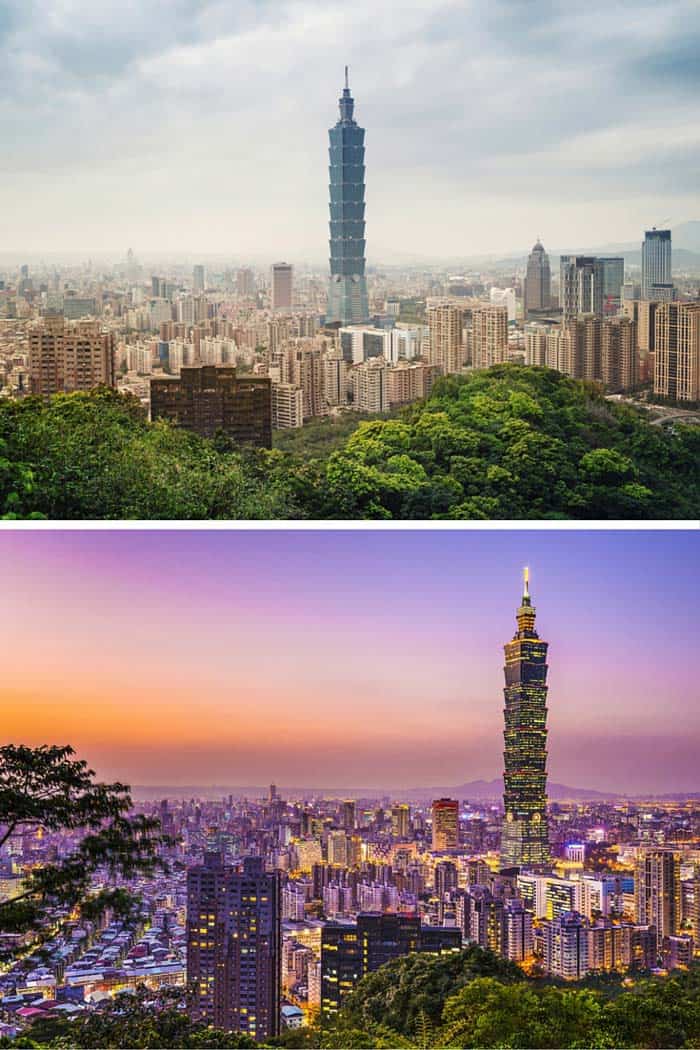 Taipei is at the center of an ownership controversy with China. While China thinks that Taiwan "belongs" to them, Taiwan thinks they should be allowed to remain autonomous. One thing I find especially unique about Taipei is that the 7-11s offer the opportunity to have full sit down meals!
Tokyo, Japan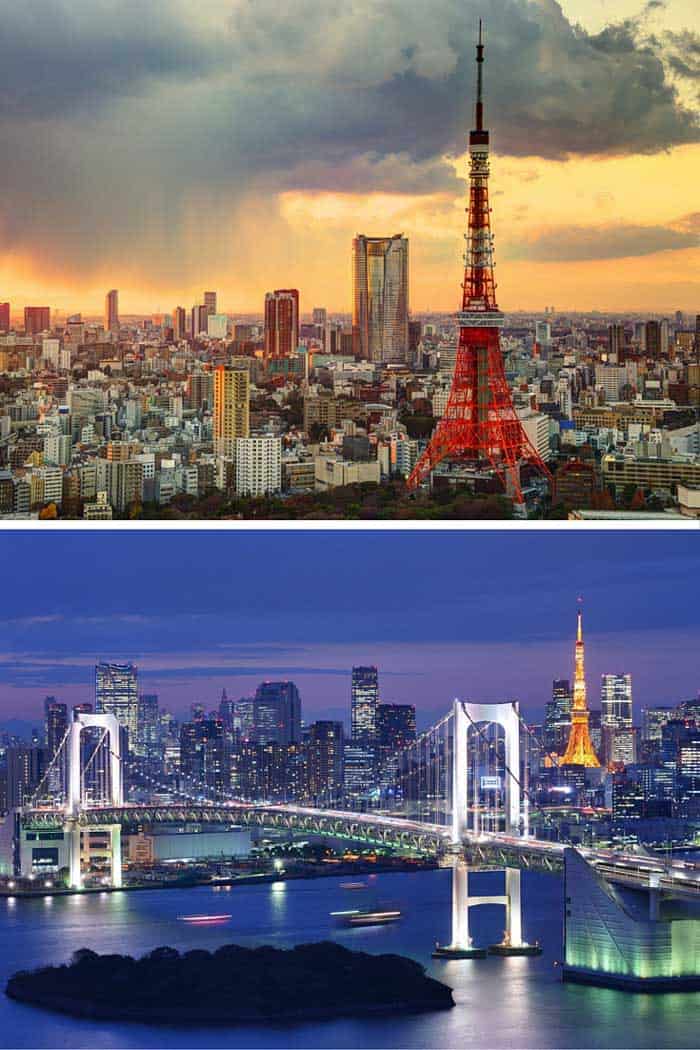 The Tokyo metropolitan area has the biggest population in the world. This incredibly large population means that the city is almost always crowded. Want to see for yourself, watch the subway attendants whose job it is to shove more people into the cars. See more of our Japan posts here.
Related: 10 Cool Things to do in Tokyo, 10 Best Places to see in Kyoto
Seoul, South Korea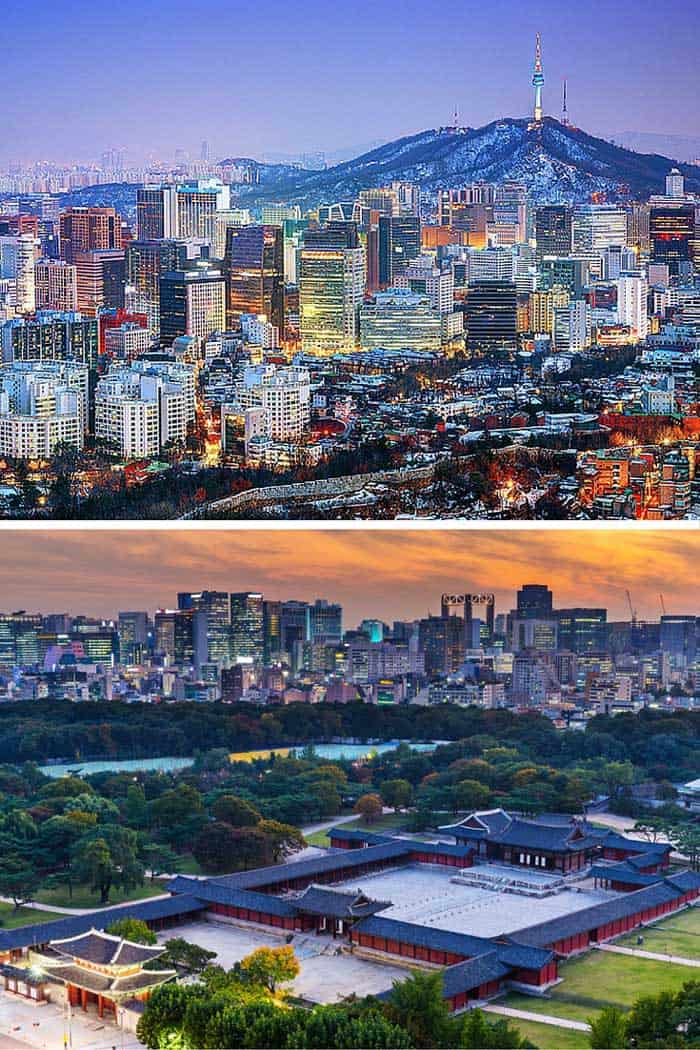 Over half of all South Koreans live in the Seoul metropolitan area. Also, the official name of the city is the Seoul Special City, which I can't help but think is cute.
Seattle, USA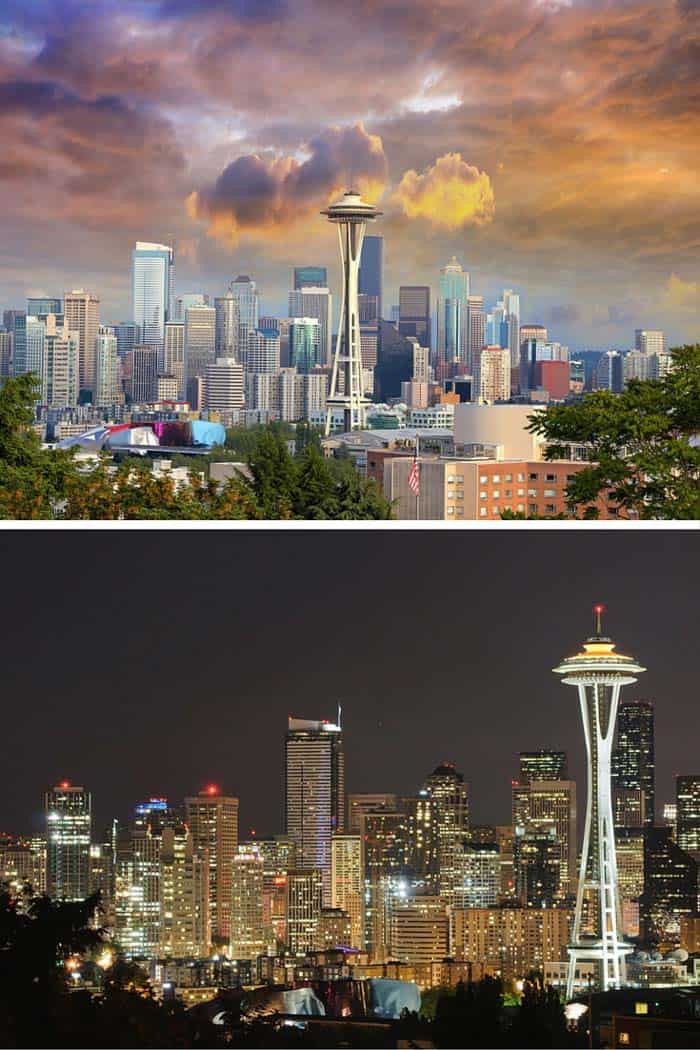 Seattle is known as a wet techy city. I used to live in Seattle and it almost always seemed to be gray and drizzly. On days when the sun was out, it felt like the best place on Earth. Microsoft and Amazon were each established there, which may be part of the reason the city remains such a tech hub today.
Dubai, United Arab Emirates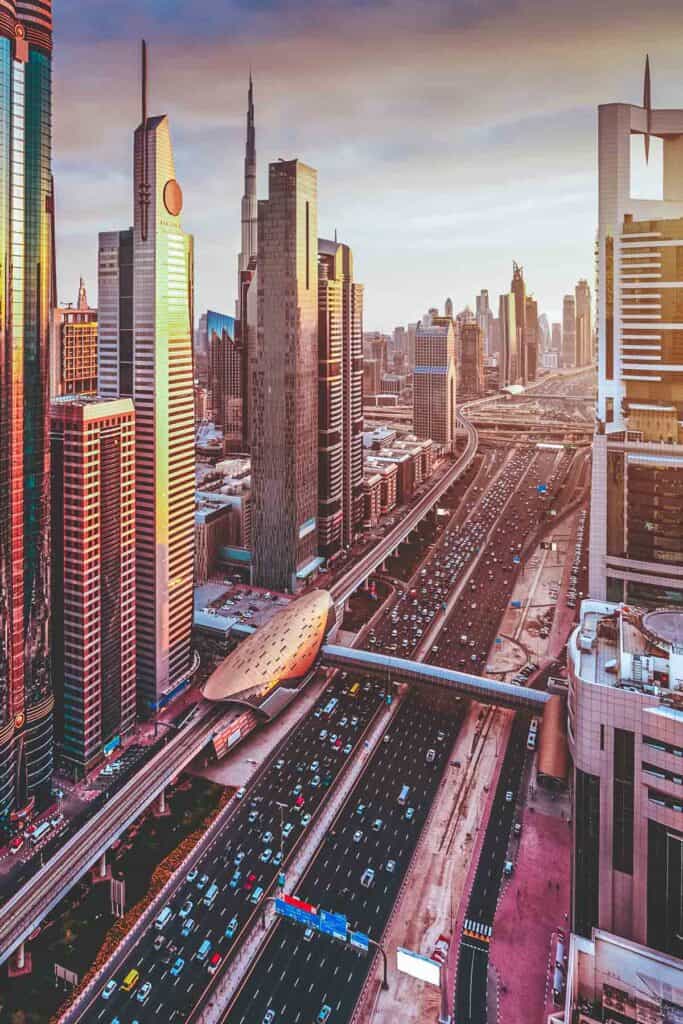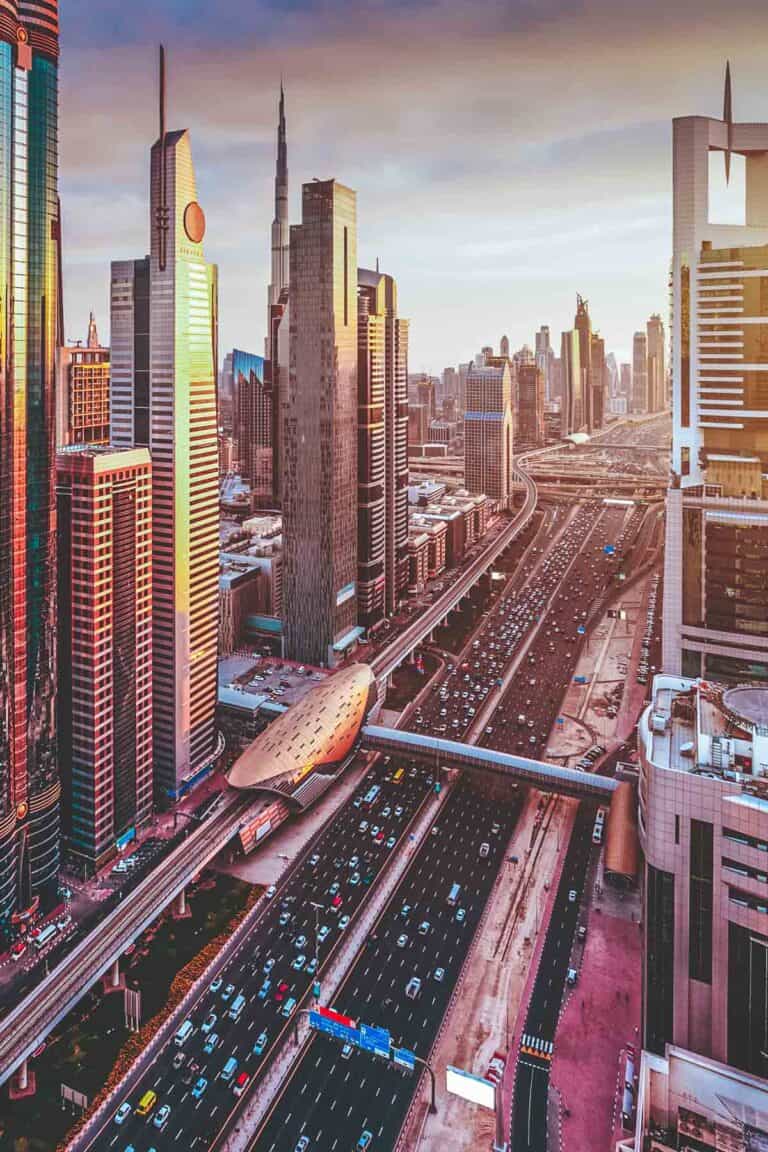 This desert oasis aims to feature the most modern buildings in the world, and currently features the tallest building in the world, the Burj Khalifa. Dubai is definitely worth the trip. Read all our Dubai travel tips here.
See also: Top 10 Things To Do In Dubai
Istanbul, Turkey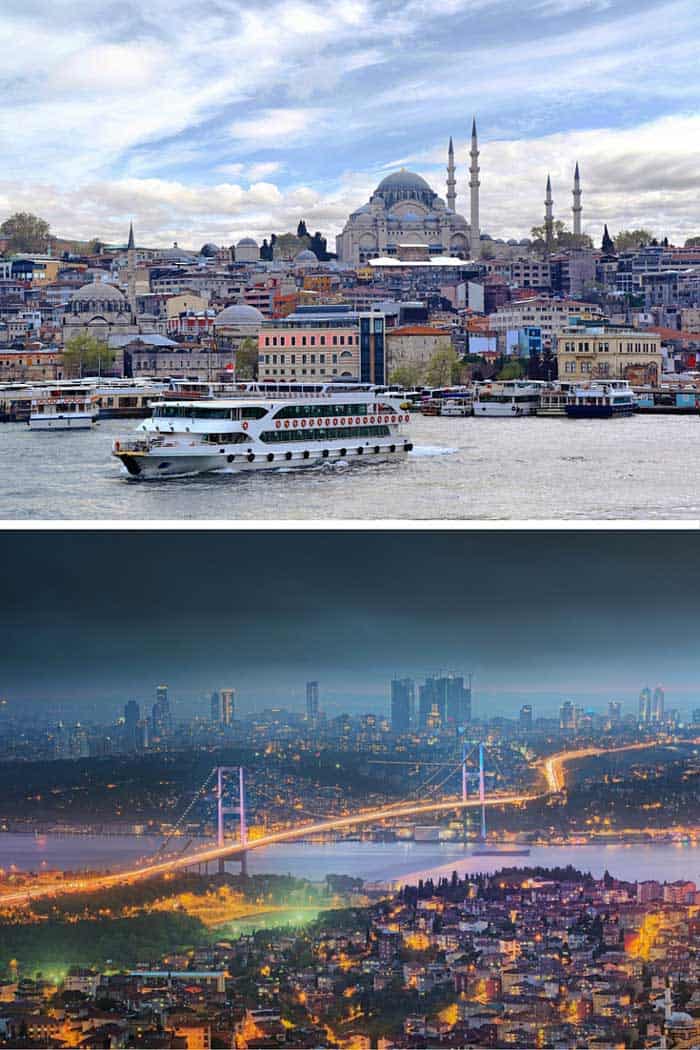 Istanbul used called Constantinople, and even though some people still do, the Turks don't want you to, so stop it! This popular tourist city has the unique honor the border between Europe and Asia