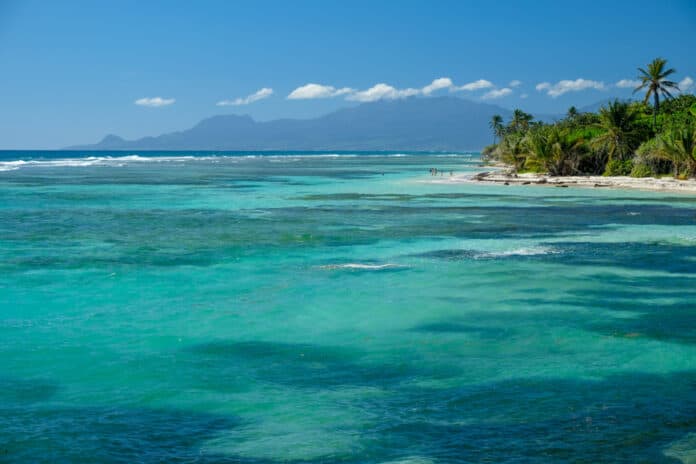 Plage de Bois Jolan is an amazing beach with plentiful parking, lots of shade, shallow/calm waters.
Plage de Bois Jolan Quick Tips
Sand & water color: White sand and clear turquoise water
Other names:
Best for: Relaxing shallow waters, less crowds, snorkeling
Known for: shallow waters (perfect for little swimmers) and the plentiful shade.
Facilities:
Lifeguard: none
Cost: Free
Parking: Limited parking so arrive early. Parking is right on the beach.
Where is Plage de Bois Jolan Located?
Parking
There is actually plentiful parking at this beach, which is a rarity near Guadeloupe's beaches. Do not park at the main parking lot, go a little further!
What to expect once there
There are a variety of food carts near the perimeter of the beach.
Great snorkeling
Snorkeling
Since the water is calm and shallow you can get some great snorkeling here. In the shallows, you may spot sea urchins, queen conch, and lots of small fish.
Make sure if you snorkel you have a waterproof phone case (I have this waterproof housing from amazon that works ridiculously well) and a good dry bag for your electronics. This is my favorite dry bag. I never travel without it.
If you want to be able to take over/under water pics you will need an additional dome housing. I have this one from amazon that connects perfectly to my axis go waterproof phone case and is expensive, but works amazing.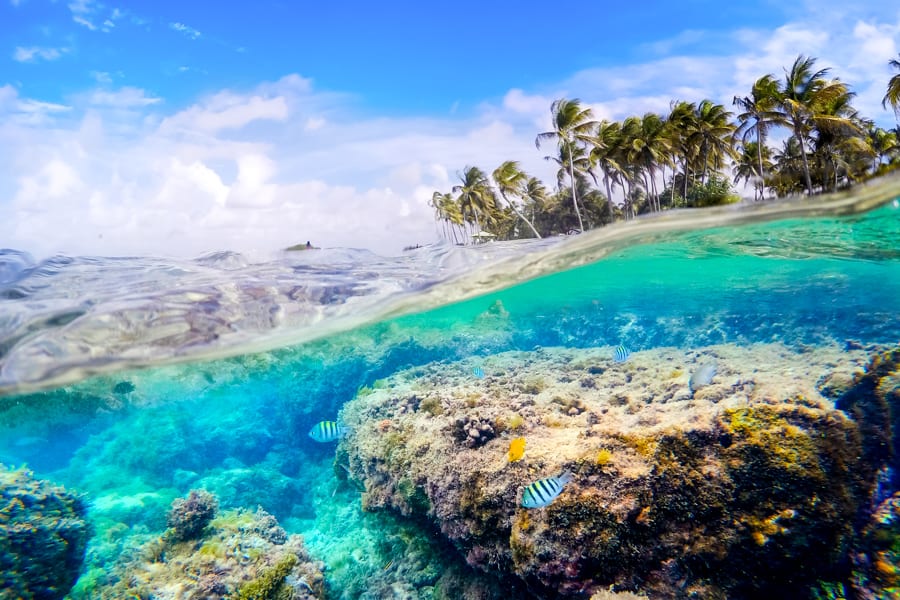 Pros and Cons
Pros
Lots of shade
Calm, clear waters
Lots of parking available
Fresh Coconut water available for sale
Cons
Conclusion: Does Plage de Bois Jolan up to the hype?
Absolutely. This was one of our favorite beaches in Guadeloupe.
Things to do near Plage de Bois Jolan in Guadeloupe
Plage du bourg
Plage de de la Caravelle (12 minutes away)
Beach of Petit-Havre