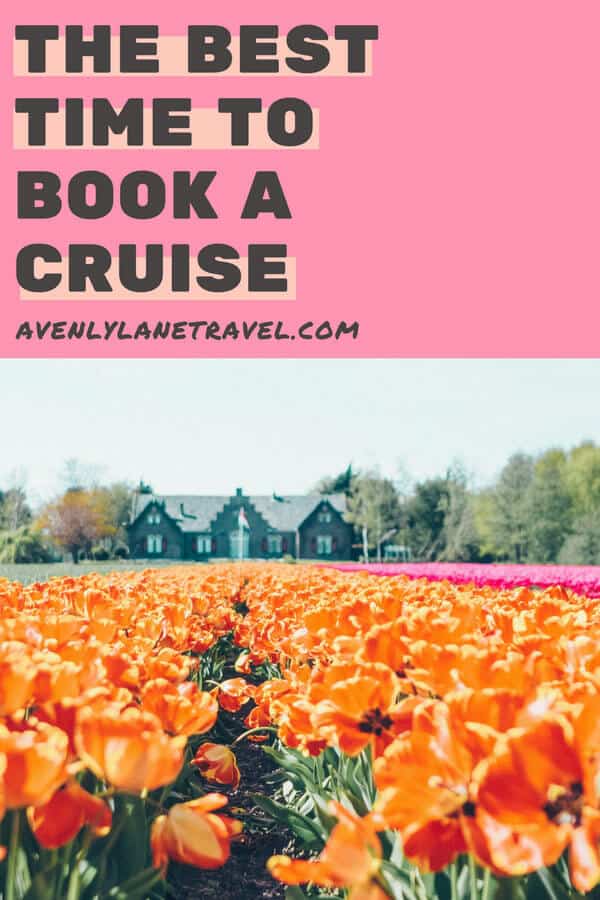 This is a sponsored post written by me on behalf of Avoya Travel for IZEA. All opinions are 100% mine.
Most people do not realize how amazing cruises can be. Typically, if you are wanting to see multiple destinations on one trip you have to factor in a ton of travel time and expense. When you book a cruise you can get everything wrapped all up into one (lodging, food, travel between destinations, excursions at each destination, and entertainment along the way). Even though the on ship environment is usually amazing, my favorite part is going to sleep and waking up with the ship docking in a new place I can immediately hop off to explore. With careful planning you can have a better vacation experience while saving a ton of time and money.
Price Your Cruises
The price of a cruise can vary dramatically, kind of like the price of an airplane ticket – some people get the seat for $30 while others pay $300. Cruise prices fluctuate based on number of bookings on each ship. If the ship is filling up quickly the prices will go up for the remaining spots, and if departure date is coming up and many seats still open then prices can go way down. The best way to find a great deal on a cruise is to sign up to an email list that will keep track of prices across multiple cruise lines and date ranges at once.
Avoya Travel is the email list we recommend you should sign up for. Their site combines prices from many cruise lines and even features special discounted rates not available directly from the cruise lines themselves. Due to their passenger volume and history, the cruise lines give them discounted rates to help fill their spots. These savings are then passed on to you, and those signed up for emails receive priority access to these high-demand exclusives. By booking through them you not only save a ton of time and headache by getting an aggregator of discounted rates, but you can also qualify for other unique perks such as on board drink credits, discounted airfare, etc.
Best Time to Book a Cruise
Already convinced you want to go on a cruise but not sure when the best time to book is? It is difficult to know when to go on vacation as certain destinations are better in a certain season, but you have to try and balance that with your ability to get a good deal. One of the best times for a ton cruise that is a combination of perfect weather, less crowds, and affordable fares of destinations is right now (spring time). This perfect spring balance is available in a number of top destinations.
Top Spring Cruise Destinations:
Europe – The summertime crowds in Europe are a nightmare. The crowds in spring are much better, the weather is beautiful, and attractions are generally much cheaper. There are also perks like 'Tulip Time' river cruises in Belgium & the Netherlands highlighting the approximately 7 million tulip bulbs in bloom. Last year my parents booked a 6 day cruise leaving in Venice, Italy with stops in Croatia, Malta, and Greece for only $600 per person (do the math – their expenses including food, lodging, etc. only amounted to $100 a day).
Australia – The US spring is actually autumn in the region, which actually means that in Australia you are going to get the perfect weather conditions to explore spots like the Great Barrier Reef.
Alaska – The harsh winter climate keeps most winter tourists away until the summer, but with the weather not typically being as bad as people think and cruise season starting in May there are tons of opportunities for nature lovers to swoon. Whale watching, glacier spotting, rugged mountains, and wildflowers are just the start if you take a spring Alaskan cruise.
Hawaii – It seems like everyone wants to explore all of the Hawaiian islands, but with flights or ferries between them being so expensive many people often have to commit to just one. With a Hawaiian spring cruise you can affordably see multiple islands while experiencing the much more calm weather conditions.
Japan – Cherry blossom season is in the spring – need I say more?
Planning Logistics
Cruise planning is fun, but can get complicated. There are so many different things to consider (costs of day excursions, unlimited alcohol packages, on ship entertainment, and even the different room options). The breadth of options is enough to make me dizzy. Yet another perk of Avoya Travel is that they offer independent vacation planners that will help you plan/get the most out of your vacation. Not only are these independent vacation planners available before your trip, but they are also available while on it in case you have any last minute questions. To help guarantee you are getting the best deal they have low price guarantees, so Sign Up for Priority Access Today.
With our travel schedule we often have to plan trips quickly. Planning a trip last minute is stressful because many times prices have gone up, and it is difficult to try and get all your questions about what a destination has to offer answered. The "last minute cruises" or "cruise close to home" search options on Avoya Travel coupled with their independent vacation planners can be a game changer. We are currently thinking about pulling the trigger on a four day Mexican cruise for under $300 per person leaving in three weeks.
Avoya Travel: How They Work
-Avoya Travel has relationships/partnerships with tons of travel and tour companies
-Due to their history and volume they get unpublished discount rates from tons of different cruise lines
-Their rates are often so low that they can't publish them on their website, only allowed to show to signed up subscribers
-Sign up to get the best savings
-They also have independent vacation planners to help you answer all need questions
Where is your next cruise going to be to?
If you enjoyed this post don't forget to share it with your friends on Pinterest, Facebook or Twitter! Thank you so much for reading!