For some reason the population of Romania keeps decreasing! I know there are economic factors in play, but it still shocks me considering just how much natural beauty this country offers. Scenic mountains, historic cities, beaches, as well as the development of the world's most famous vampire (sorry Edward from Twilight, it's not you) just begin to describe it.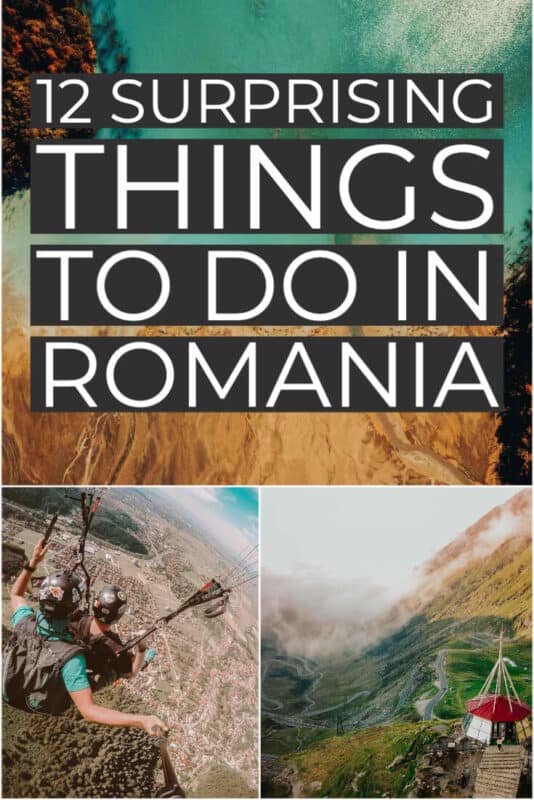 When trip planning, many people don't consider a trip to the Balkans, and this is especially true of Romania. I happened to stumble across a travel guide and have been hooked on planning my own trip there ever since. Not only are there beautiful sites, but it costs much less than its European counterparts. From what I hear the tourism infrastructure is developing rapidly, so make sure to plan your trip soon.
Below are unique and unexpected things you can see in Romania.
Top Things To Do in Romania
1. Geamana, Romania / Geamana Waste Lake, Romania
This toxic lake of waste from nearby copper mines is an eerie sight. Though the copper mining has stopped, at least for now, this site tells the tale of how polluting the mining industry can be. The village of Geamana was submerged to create this toxic waste collection site in the 1970s. The church's tower still rises up from this man-made lake.
2. Vulcanii Noroiosi de la Berca – Fierbatorile, Berca, Romania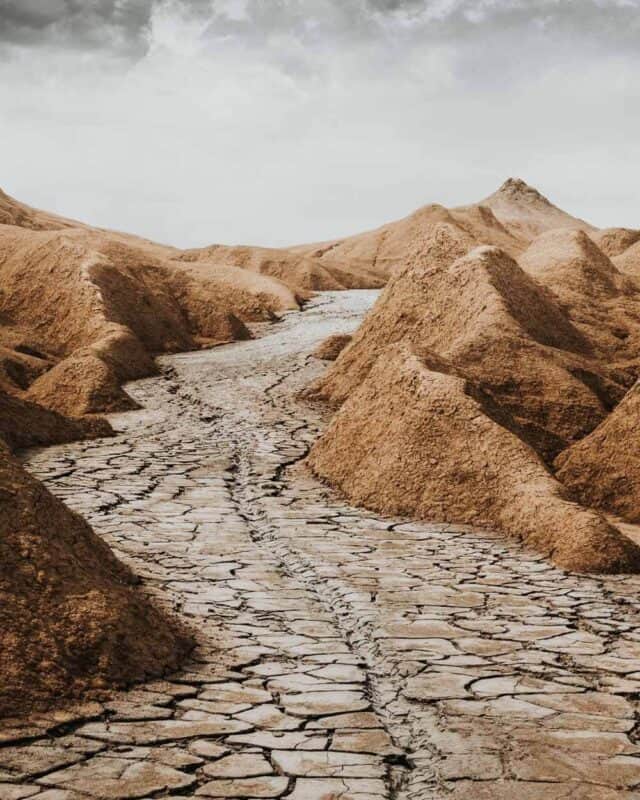 These bubbling mud pots are a natural phenomenon caused by the eruption of mud and natural gases due to volcanic activity below. Close to Berca, you can visit these strange lunar landscapes with bubbling mud – the two spots are the 'Little Mud Volcanoes' and the 'Big Mud Volcanoes'.
3. Tampa, Brasov, Romania
Braşov is now the second largest city in Transylvania, and one of its most famous tourist destinations. You should begin your explorations of the city in the charming old town, centred around Piaţa Sfatului, a Germanic square dominated by a church known as the 'Black Church', due to a fire that took place here long ago.
Nearby, nestled around the base of Mount Tampa, you will find a whole host of historic attractions, including historical city gates, a mediaeval watchtower, and a cluster of interesting historical museums. You can visit a preserved fortress bastion that was built in the 15th Century, and Strada Sforii, one of the narrowest streets in Europe. Climb Mount Tampa for amazing views over this Saxon town.
4. Bran Castle, Bran, Romania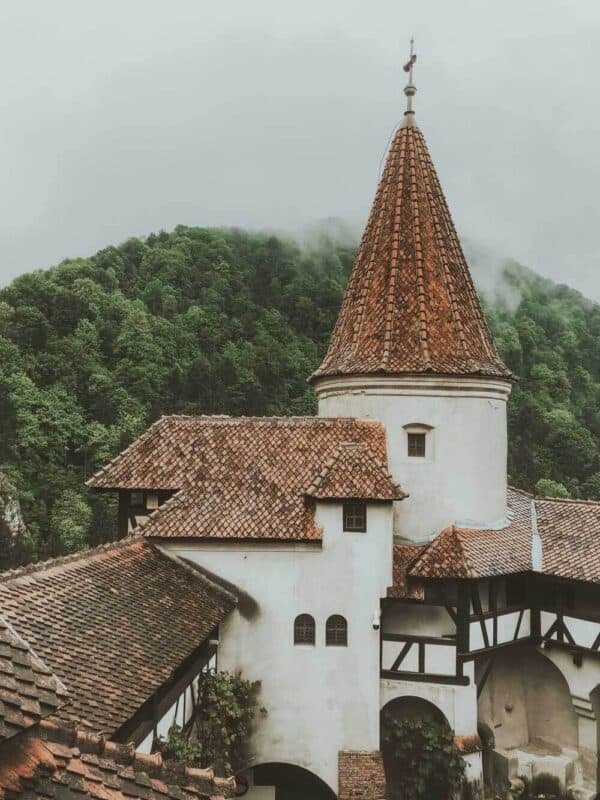 This fascinating, fairytale castle with its pointed turrets sitting on a high promontory of rock is tenuously associated with the Dracula legend. Though it seems to have little real connection to Vlad the Impaler, it does make one imagine a bat flying in and out through a high window by night, terrorising the villagers in the quaint houses down below.
The castle was built in the 14th Century and belonged to various powers over the years. In 1920, the castle became a Royal residence for the Romanian monarchy and was a favourite home and retreat of Queen Marie. The castle is now a museum which houses Queen Marie's lovingly collected art and furniture.
Related Reading: 10 Best Castles in Europe
5. The Fortified Church of Biertan, Biertan, Romania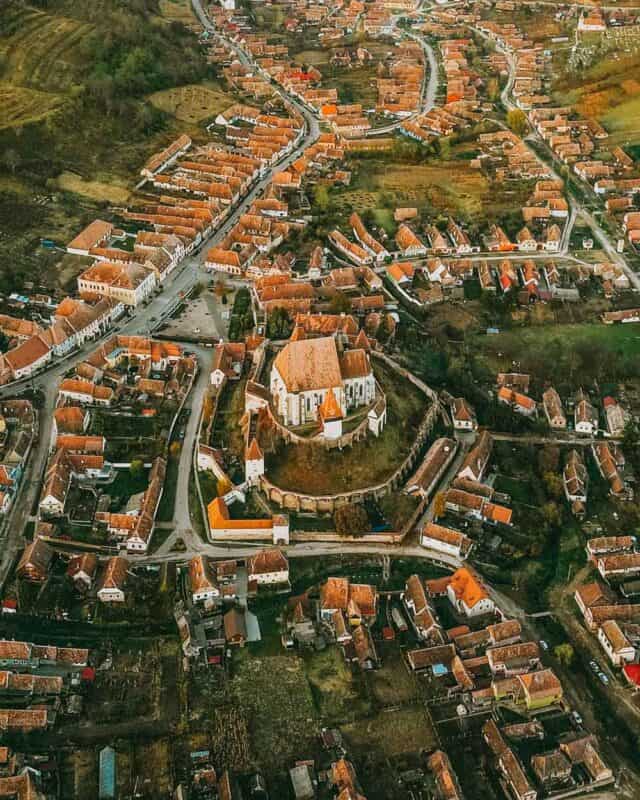 The main reason to visit Biertan is to visit its stunning fortified church – one of the churches that makes up one of this area's UNESCO listed attractions. Biertan's fortified church is as photogenic as they come, but this is not the only reason to come here.
This is also a great place to see local Transylvanian life and to sample local produce such as jams, honeys and wines. Now a sleepy backwater, Biertan in 1510 had a population double what it is today. Yet in spite of its size, this is still a bastion for culture and tradition.
6. Distretto di Sibiu, Romania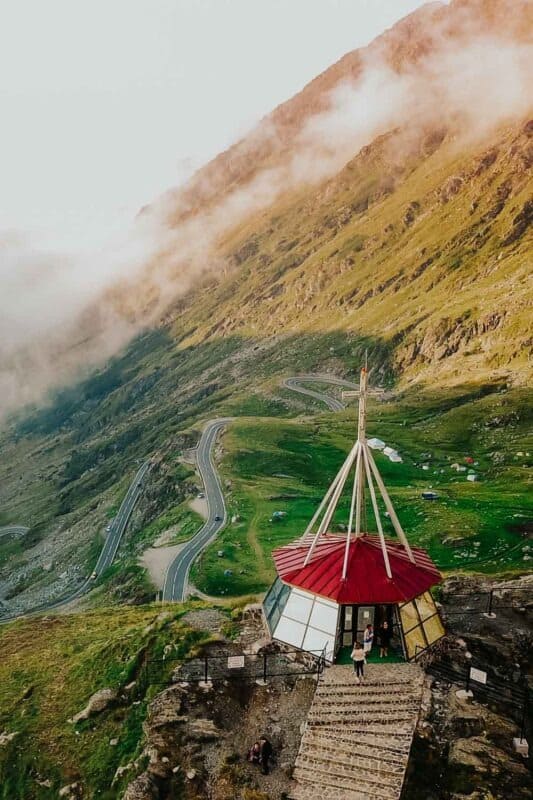 Sibiu is another of the Transylvanian towns that is known for the Saxon architecture in its old town. You will find a number of interesting historic attractions here to keep you busy for the remainder of the day. Be sure to take note of the remains of the mediaeval walls and towers, including the Council Tower, which dates from the 13th Century. Also, visit the Brukenthal Palace, home to a national museum with a range of European artwork, and the city's Evangelical cathedral.
The surrounding district has a range of beautiful natural and historic sites. It is worthwhile to make a short side trip to visit the attractive village of Cisadne, which lies about 12 km south of Sibiu. The village was known as Heltau to the Saxons and as the 'Red Town' by the Turks – both for the coloration of the local walls, and the blood spilled in attempting to break through them.
To the south west of Sibiu, you will find the sprawling Domogled Valea Cernei national park, with beautiful mountain terrain which visitors can explore on a range of hiking trails, and many waterfalls and caves to discover. You can drive through the park on routes 66A and 67D.
7. Waterfall Bigar – Bigăr, Romania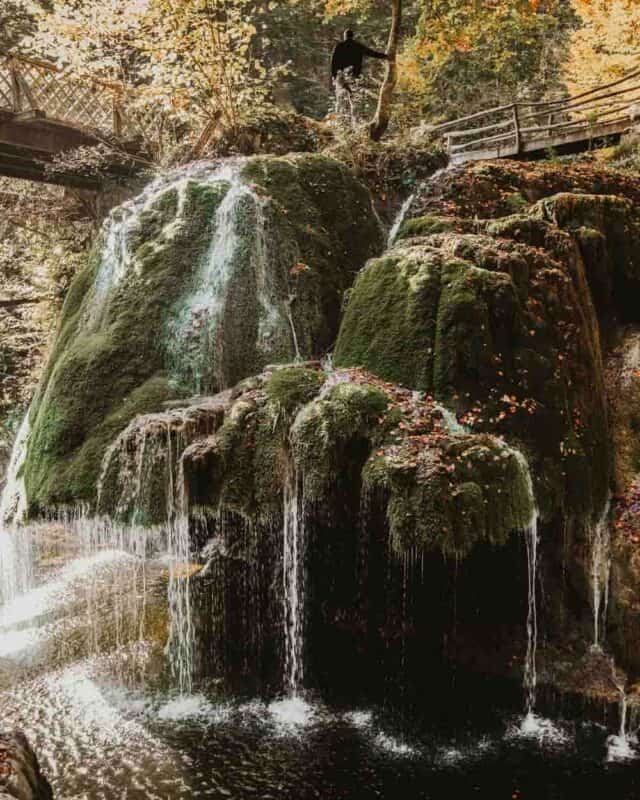 Called 'the miracle from the Minis Canyon' by locals, this natural attraction must be seen to be believed. Its otherworldly beauty means that it is viewed as one of the most interesting waterfalls in the country, and is well worth making a detour to see. The waterfall flows over an unusual and dramatic carpet of vivid green moss and over a rounded stone.
8. Bâlea Lake, Romania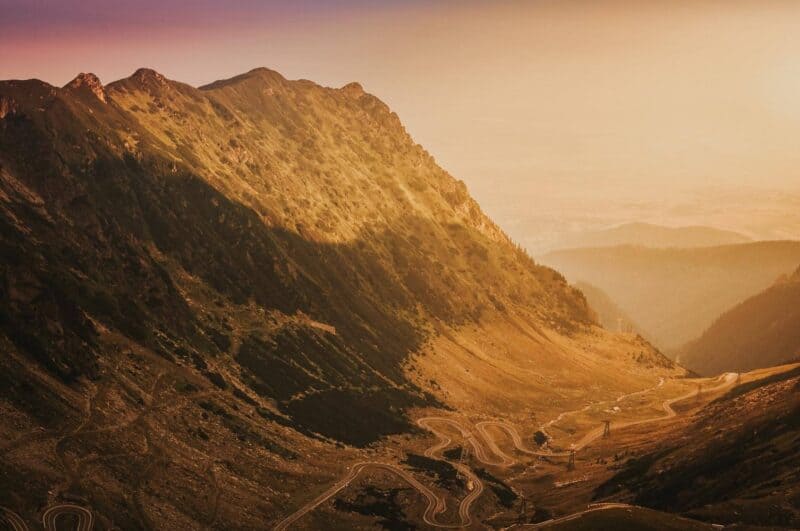 Your first destination, as you make your way slowly and carefully along the breathtaking mountain road described lower on this list, is the elevated lake of Bâlea and the beautiful waterfall that cascades nearby. By the lake you can enjoy the scenic views and enjoy a drink or a bite to eat at the waterside chalet.
9. Ciucaș Peak, Romania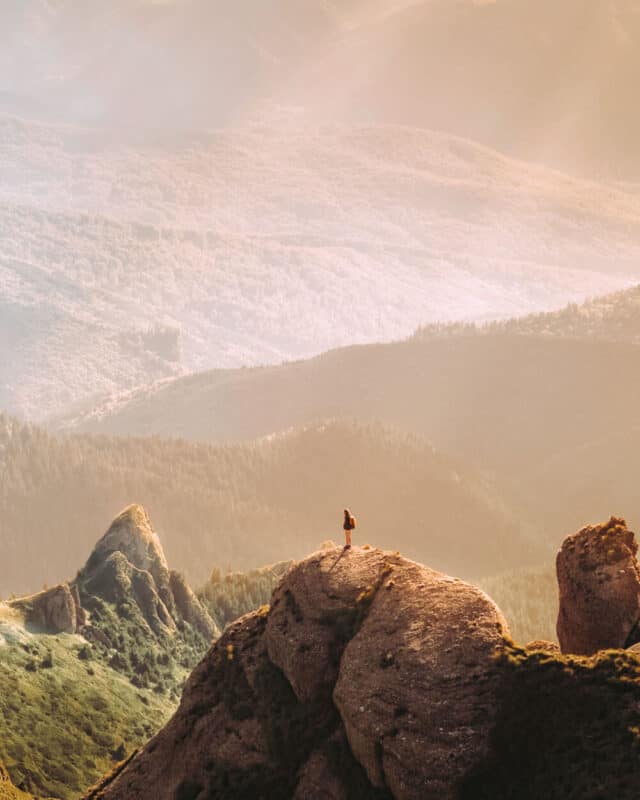 Climb this, the highest peak in Romania, for truly amazing views. This peak is 1,954 m in elevation, and is part of the Southern Carpathian mountain range.
10. Dâmbovicioara, Romania
Dâmbovicioara is a commune in Argeș County. Here you can see a range of interesting sights, including Oratea Fortress, a roman road, and a cave monastery.
11. Barajul Drăgan-Floroiu, Lunca Vişagului, Romania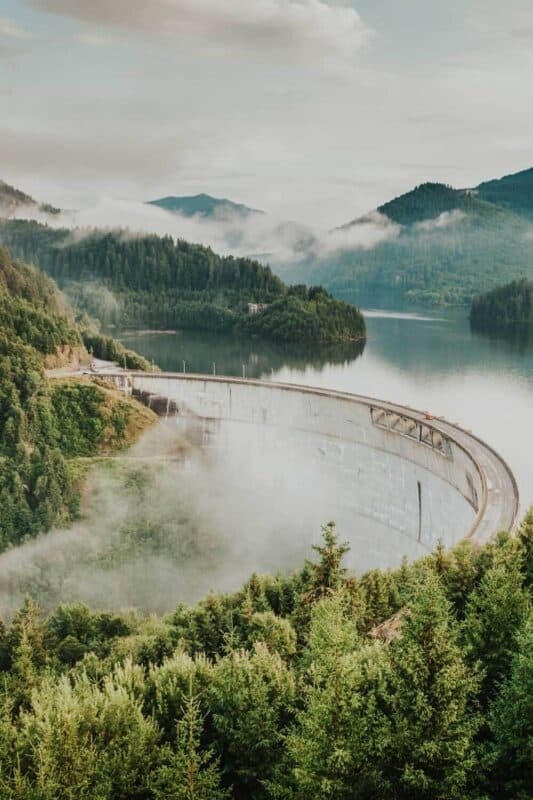 Downstream of the confluence of the Dragan and Sebeşel rivers, this dam is in a wild and scenic spot. From the parking spot above the dam you can enjoy a beautiful panorama.
12. Transfagarasan, Romania
This winding and dramatic mountain road has often been described as one of the most exciting roads in the world and is certainly one of Romania's most scenic routes. You'll first drive past Bâlea lake, then Further south along this awe-inspiring route you will come to Lake Vidraru.
The descent from the mountains is not as steep as the ascent, though is still scenic, especially as you pass along the banks of this lake. This lake is man made. It was created in 1965 by means of damming the Arges River. Cetatea Poenari, the ruins of an historic fortress, a little further on, are reached by means of 1,480 steps. Poenari Castle, one of the many castles in Transylvania which claims a link to 'Dracula', Vlad the Impaler, is considered to have one of the most authentic claims for a link to the feared leader, as this was indeed one of his main fortresses.
Continue on this route and you will reach the Cathedral of Arges Monastery. This is the most important place of pilgrimage and worship in the Arges region.
If that list doesn't make you want to visit immediately I don't know what will. For anyone that has been there or plans to go, what else should I include?