Explore the incredible Wadi Darbat waterfalls in Oman!
There are two incredible seasonal waterfalls at Wadi Darbat.
The second waterfall is a cascade waterfall called the Travertine Curtain that was created after the Mekunu Cyclone hit Oman in 2018.
Wadi Darbat waterfall location
The Wadi Darbat waterfalls are located in Dhofar region in Oman. More specifically, in Salalah Oman. It is in southern Oman, southeastern Yemen, southwestern Saudi Arabia and Sudan.
Is Oman safe?
Despite the surrounding wars (Yemen) Oman is one of the safest countries to travel to in the world! There are severe punishments for committing crimes and so, no one commits crimes. It is safe for women and children. Even female solo travelers have said they felt completely comfortable while traveling alone throughout the country.
How to get there?
In order to get to the Dhofar region in Oman you can either rent a car and drive the 9-10 hours from Muscat. Or you can fly. Salalah region in Oman is a 9-10 hour drive from Muscat. To get to the actual waterfall parking lot it is over a 10 hour drive from Muscat.
You also have the option of flying from Muscat to Salalah International Airport. The flight time is just an hour and half so this option will get you there much faster and take less energy than trying to navigate from one side of Oman to the other.
You can also fly straight from Abu Dhabi and other places straight to Salalah International Airport. From there I recommend renting a car and driving or taking a tour. Those are the only two ways you can get to the waterfalls once you are in Salalah because public transportation won't take you there.
When is the best time to go to Salalah?
The best time to go to Salalah is during the Khareef (monsoon season). The only time both of these Salalah waterfalls exist are during Khareef. Khareef season lasts from late June to early September.
Where to stay in Salalah
There are a number of good places to stay in Salalah.
Waterfalls in Salalah
Here are 2 of the best waterfalls in Salalah.
1. Wadi Darbat Waterfalls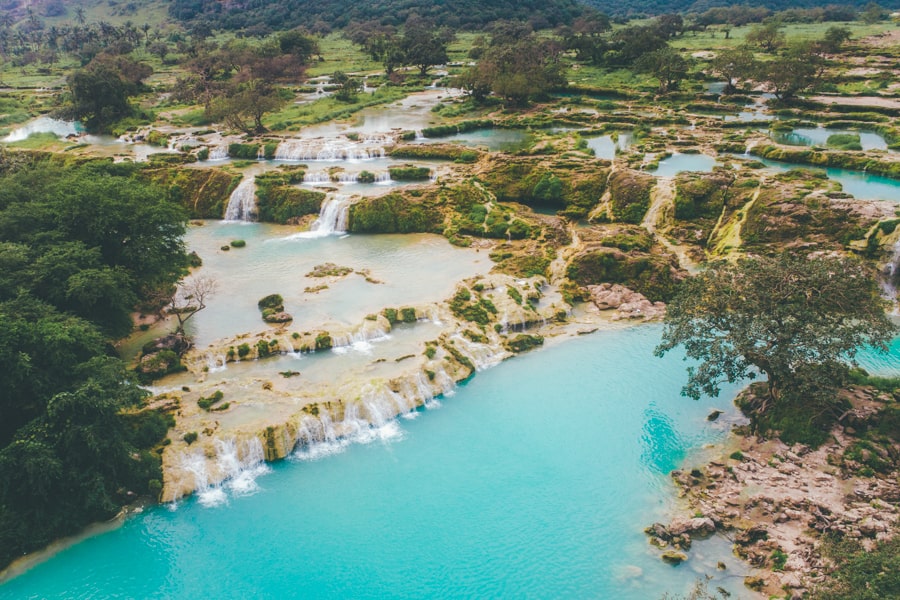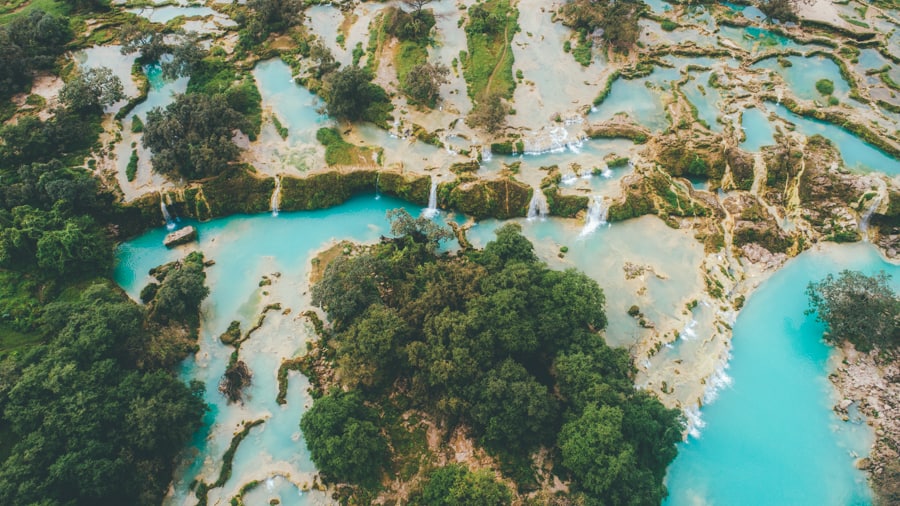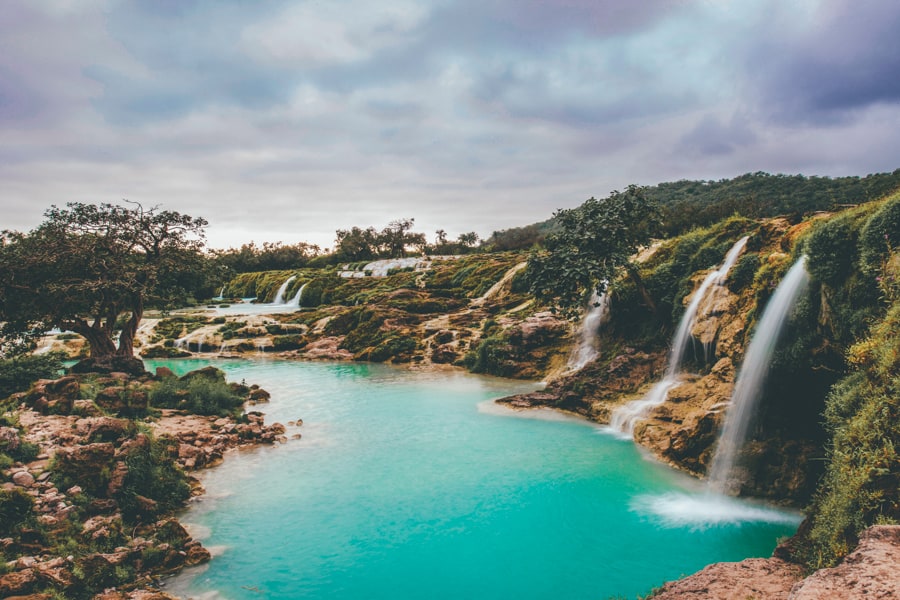 2. Wadi Darbat Waterfall, aka Travertine Curtain
The second larger Wadi Darbat Waterfall is often called the Travertine Curtain.
As with the other waterfalls in Salalah this waterfall changes with the seasons and weather. You have to go during Khareef season and even then there is a chance depending on the weather that it won't be there.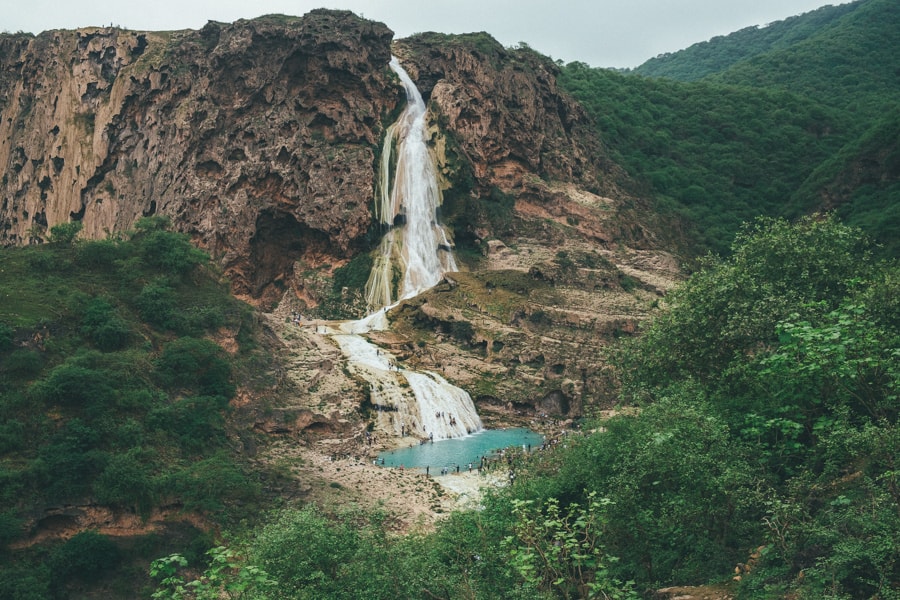 Other Waterfalls in Salalah Oman
Ayn Athum Waterfall
Ayn Khor Waterfall
Waterfall at Wadi Ayn
Ayn Gogub