Planning a trip to Bali? Here is a guide to the 10 Best Waterfalls Ubud has to offer.
10 Best Waterfalls Ubud has to Offer
Sumampan Waterfall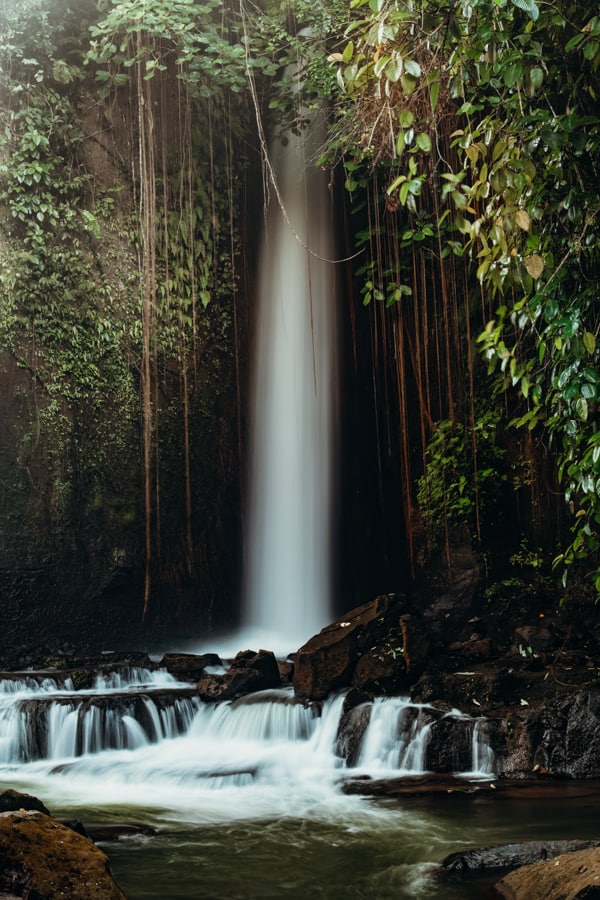 Tibumana Waterfall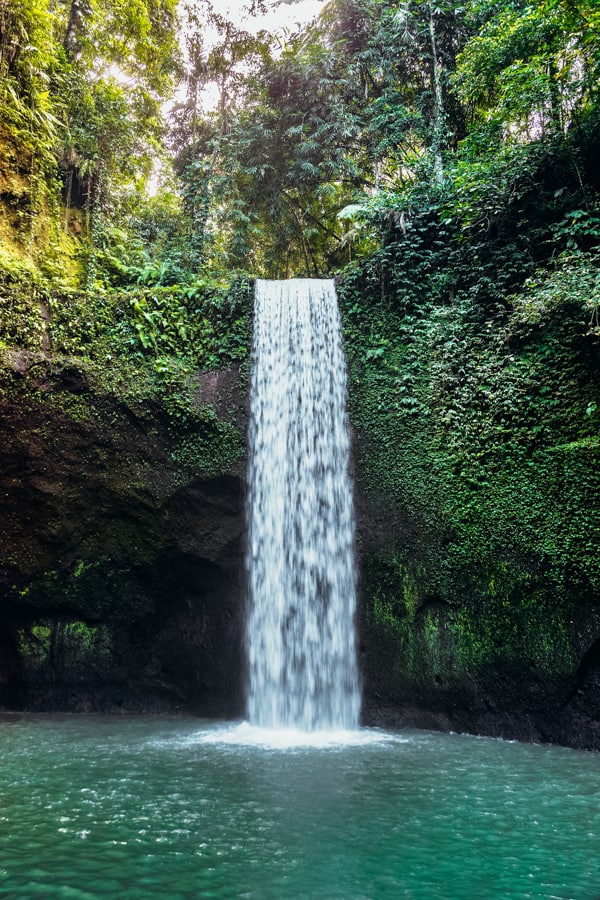 Tegenungan Waterfall
Located at the village of Tegenungan Kemenuh, in the Gianyar Regency in Ubud. Although this waterfall is very isolated, it has still become one of the most popular tourist attractions in Ubud.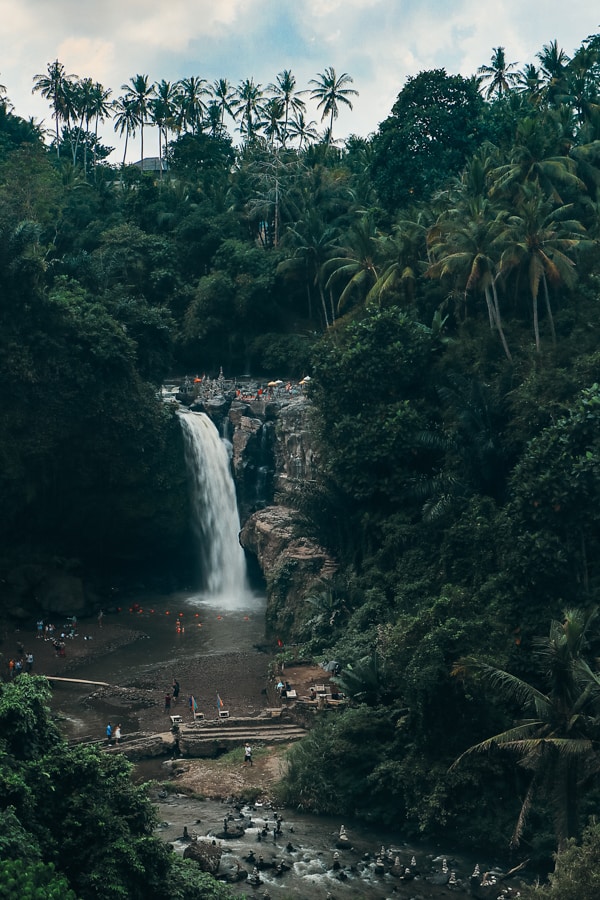 Leke Leke Waterfalls
Kanto Lampo Waterfall
Entrance cost: 15,000 IDR ($1 USD)
Opening hours: 8 AM to 5:30 PM
How to get there: 25 minutes from Ubud
Exact location here – Kanto Lampo Waterfall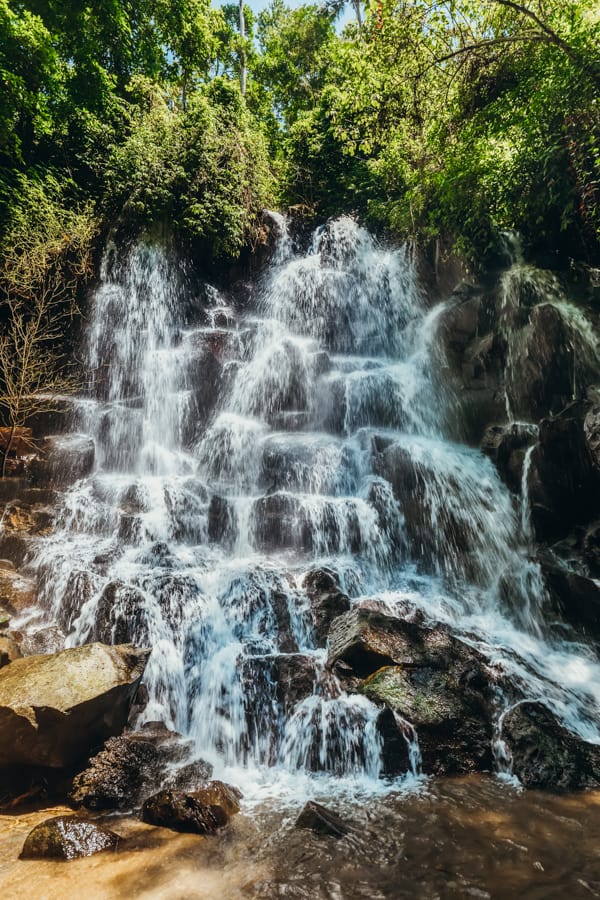 Dusun Kuning Waterfall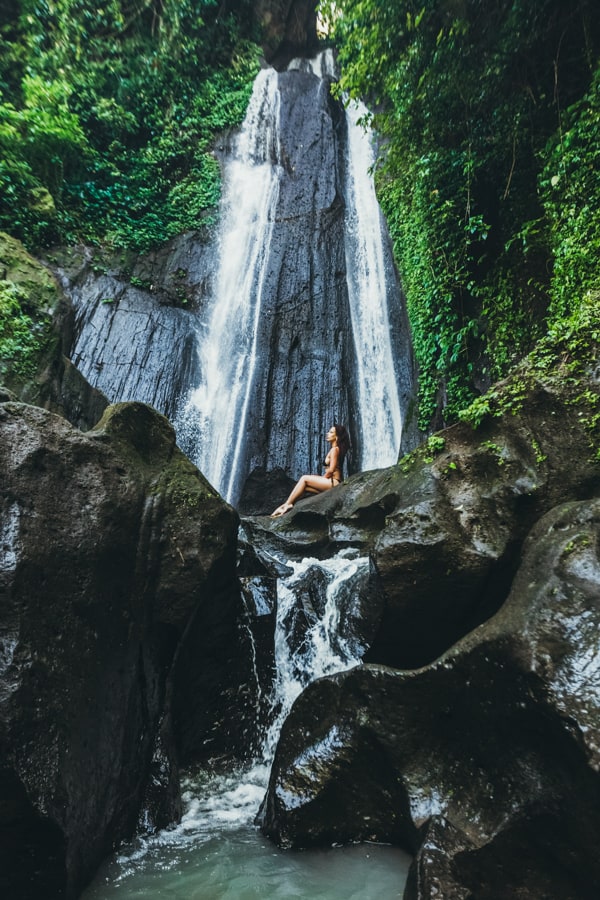 Nungnung Waterfall
Opening hours: 7:00 AM – 7:00 PM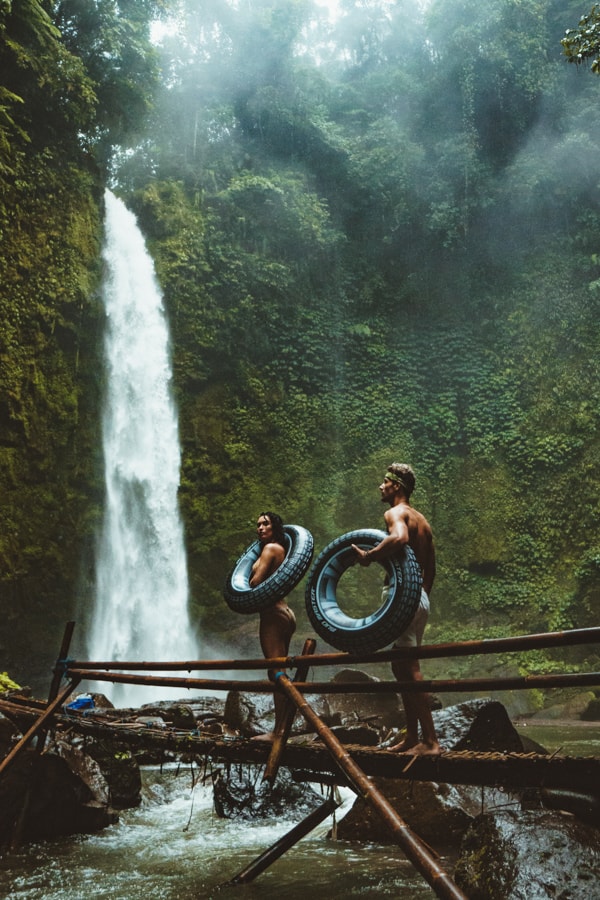 Goa Rang Reng Waterfall
Exact Location: Bakbakan, Gianyar, Bali
Opening Hours: 7 AM to 6 PM
Distance from Ubud City Center: 8 miles (13 km) 27 minute drive.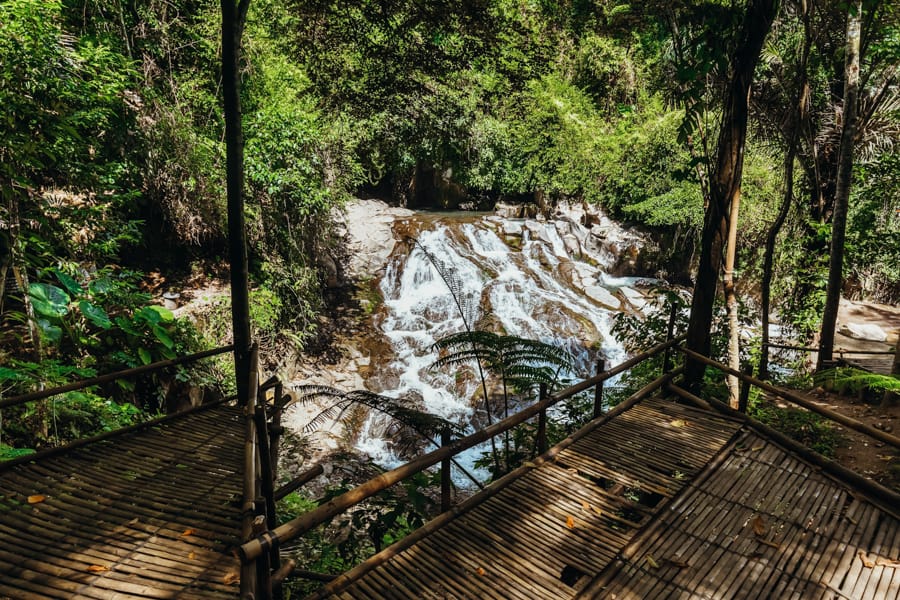 Goa Rang Reng Waterfall map from Ubud
Layana Waterfall & Restaurant
Goji goji waterfalls
Ubud Waterfall Tours
What's included –
Hotel pick-up and drop off
Bottled water
Entrance tickets as per the itinerary
Local lunch
Jungle swing (if option chosen)
Tegalalang Rice Terrace visit (if option chosen)
Blue Lagoon Snorkeling and Lunch – Kanto Lampo – Tibumana Waterfall-All Included