Yosemite National Park is not the kind of place you can really experience entirely from behind a windshield. To really get to know this breathtaking natural area, you will need to enjoy some slow travel adventures. Hike, bike, cycle, or horseback ride, and enjoy the spectacular landscapes that can't be accessed by road. But if you don't have much time, and simply want to feast your eyes on the amazing vistas Yosemite Valley and the surrounding area have to offer, you can still do so.
Here are some must-see Yosemite viewpoints you can drive to:
Glacier Point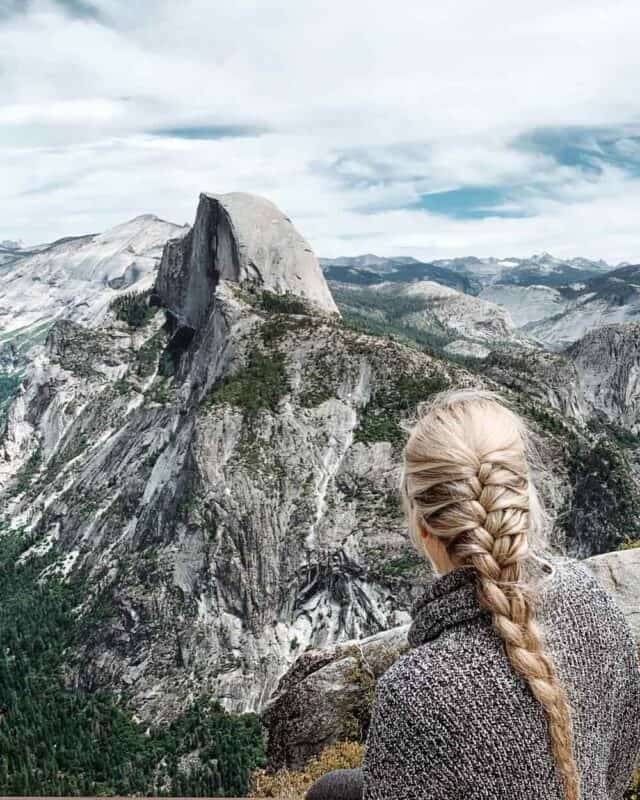 (Approximately 1 hour's drive from Yosemite Valley.)
Accessible by car between late May and October or November, Glacier Point is an overlook offering commanding views down over Yosemite Valley, Half Dome, Yosemite Falls and Yosemite's high country. (Continuing south, (for another 1hr 20 minutes) down by Wawona, driving to Mariposa Grove gives the chance to see the largest grove of Giant Sequoia trees in the Yosemite National Park.)
Olmsted Point, Yosemite National Park
(Approximately 1 hour 15 minutes drive from Yosemite Valley.)
Another large swathe of the national Park can be accessed from the scenic Tioga Road (120). Along this road, Olmsted Point looks out over Yosemite Valley from a very different vantage point. A highlight of the remarkable vista this viewpoint affords is a chance to see Half Dome from a different angle.
Tunnel View, Yosemite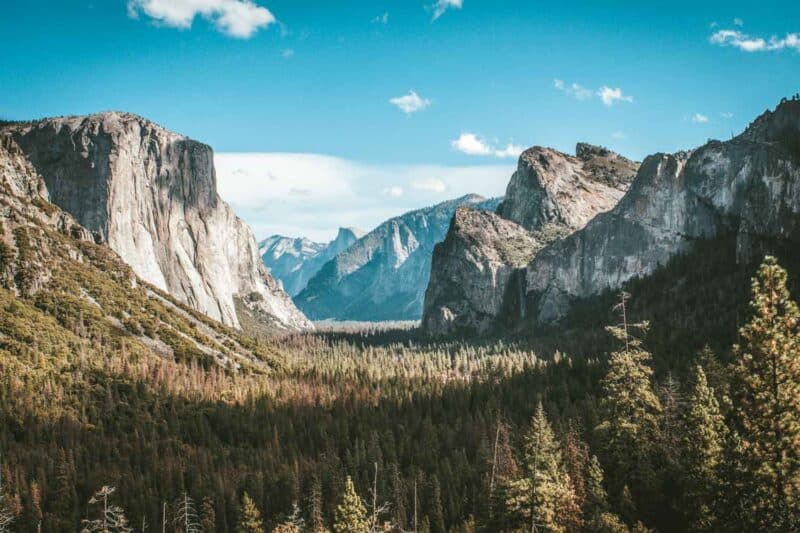 This famous viewpoint of Yosemite, on route 140, is one that you may already be familiar with from pictures, though pictures cannot truly do this place justice and there is nothing quite like being there and seeing it for yourself. This large viewpoint area is located to the east of the Wawona Tunnel as you head towards Yosemite Valley from the south and offers breathtaking views down over the valley, to El Capitan, Half Dome and Bridalveil Fall.
Valley View, Yosemite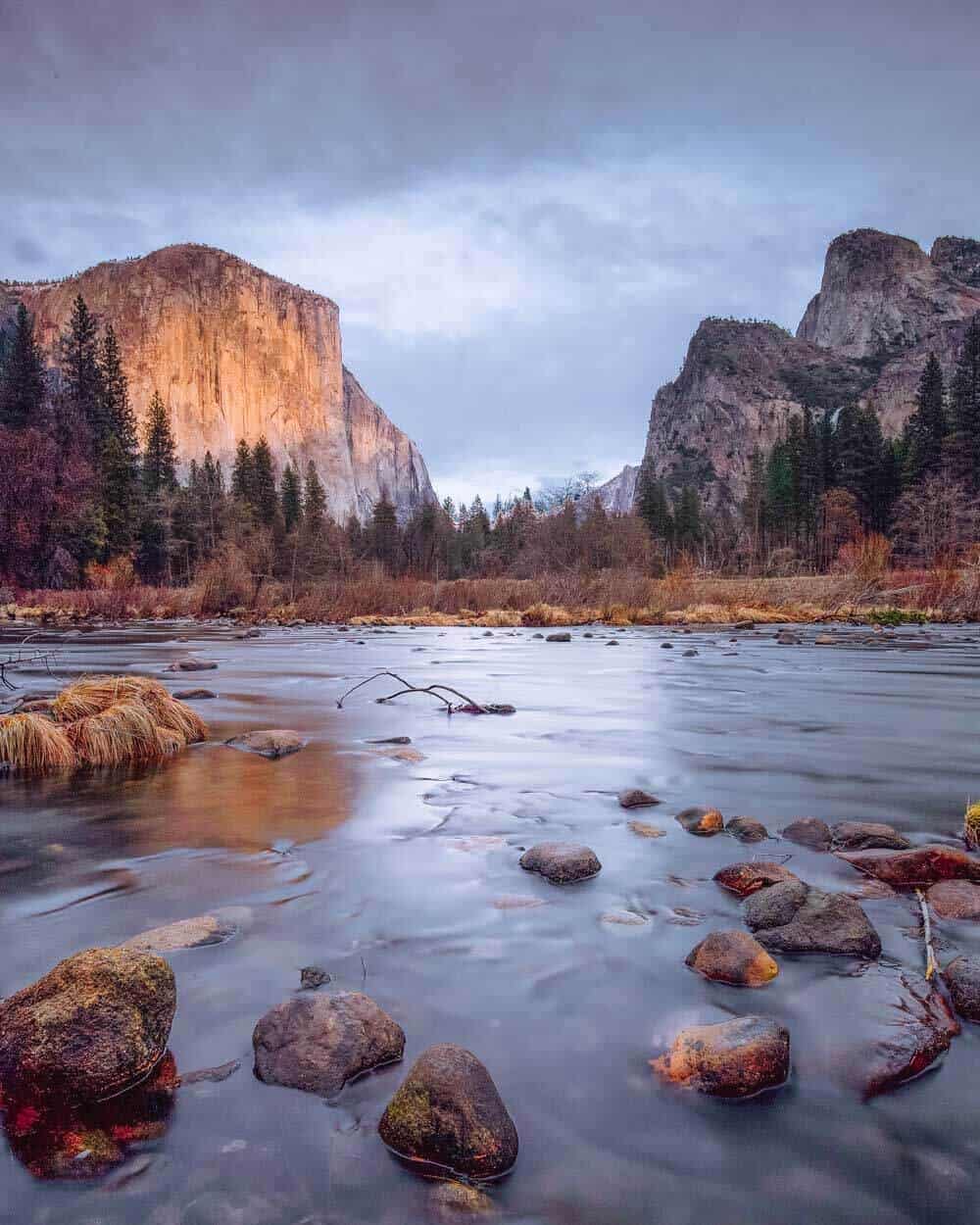 Best enjoyed on your way out of Yosemite Valley, this viewpoint is another popular spot to take in the scenery. It is located just after a view of Bridalveil Fall and just before Pohono Bridge. From here, you are looking up at Yosemite Valley.
Yosemite Valley – Southside Drive & Northside Drive Picnic Areas
Yosemite Valley is the heart of the Yosemite National Park. It is about eight miles long and up to a mile deep. The valley is a pine-forested haven nestled in amongst the high granite peaks, including Half Dome and El Capitan, which you saw clearly from the viewpoint described above.
Now you will see them from a different angle, towering over you as you relax in the valley, lulled, perhaps, by the gentle murmuring of the Merced River. There are a range of parking spots at picnic areas and trail heads around the valley bottom that allow you to enjoy stunning views of the surrounding peaks.
Tenaya Lake
Just five minutes or so further along the Tioga Road, you will reach Tenaya Lake. This alpine lake in a glacial basin is a popular spot for boating, kayaking and swimming.
Tuolumne Meadows
Next, another 12 minutes drive or so along Tioga Road, you will reach a wonderful viewpoint at Tuolumne Meadows. These elevated meadows at 8.600ft offer lovely views of the surrounding mountains.