Morocco is one of the most beautiful places on earth; recently, it has grown in popularity. It is hard not to find yourself searching Instagram and Pinterest for some of the best places to visit in Morocco to add to a Morocco itinerary.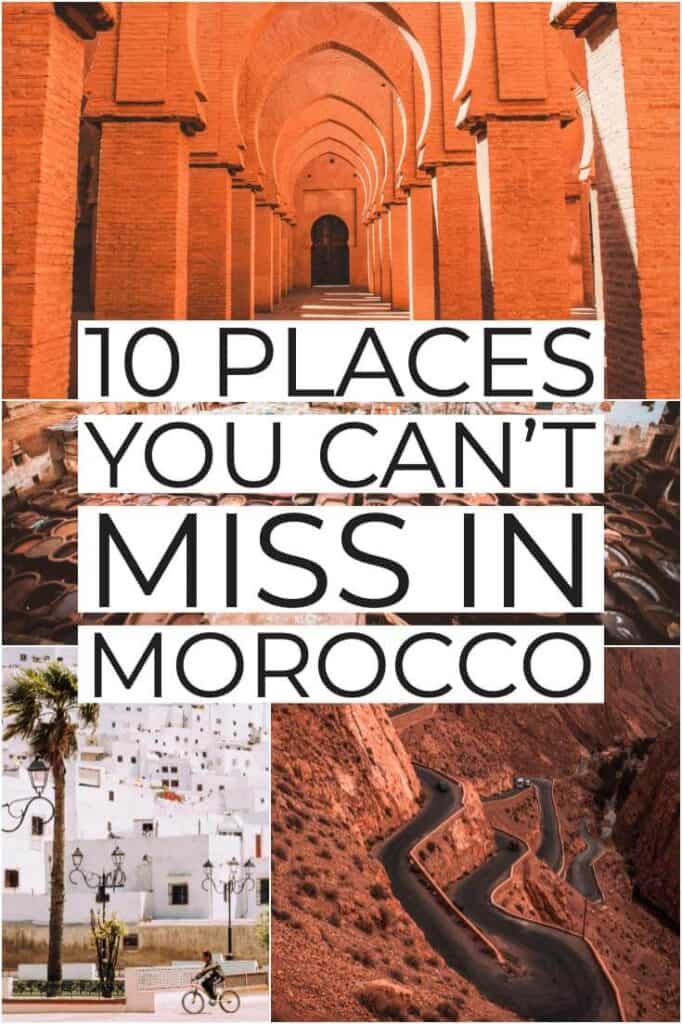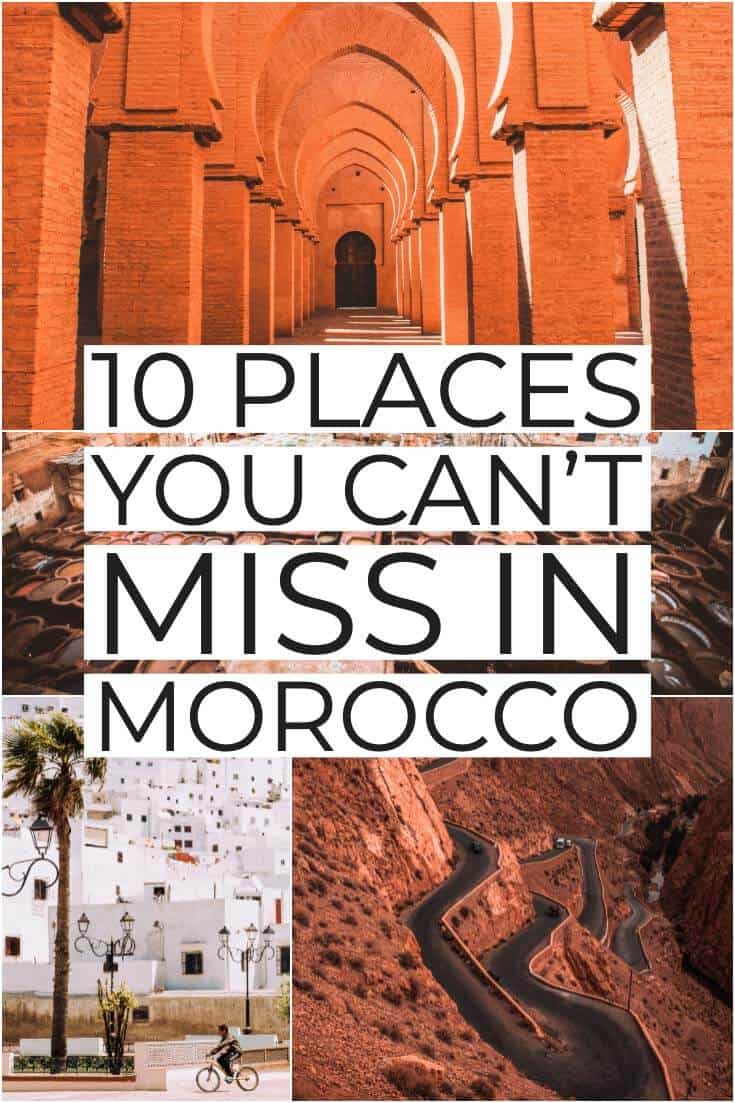 10 Amazing Places That Would Create the Perfect Morocco Itinerary
1. Medina in Tetuan Morocco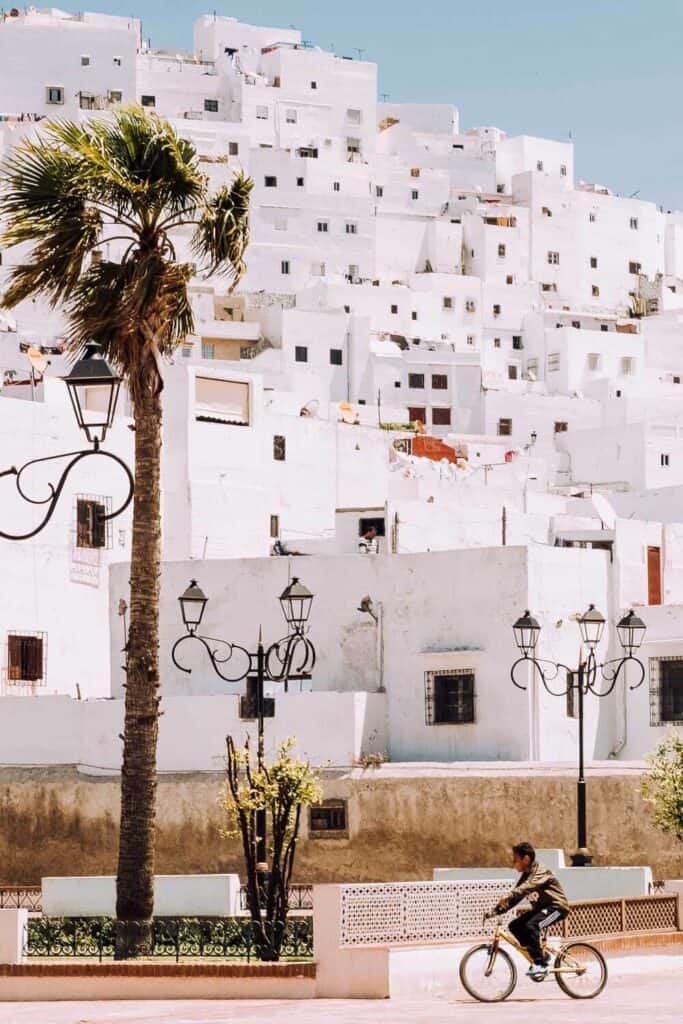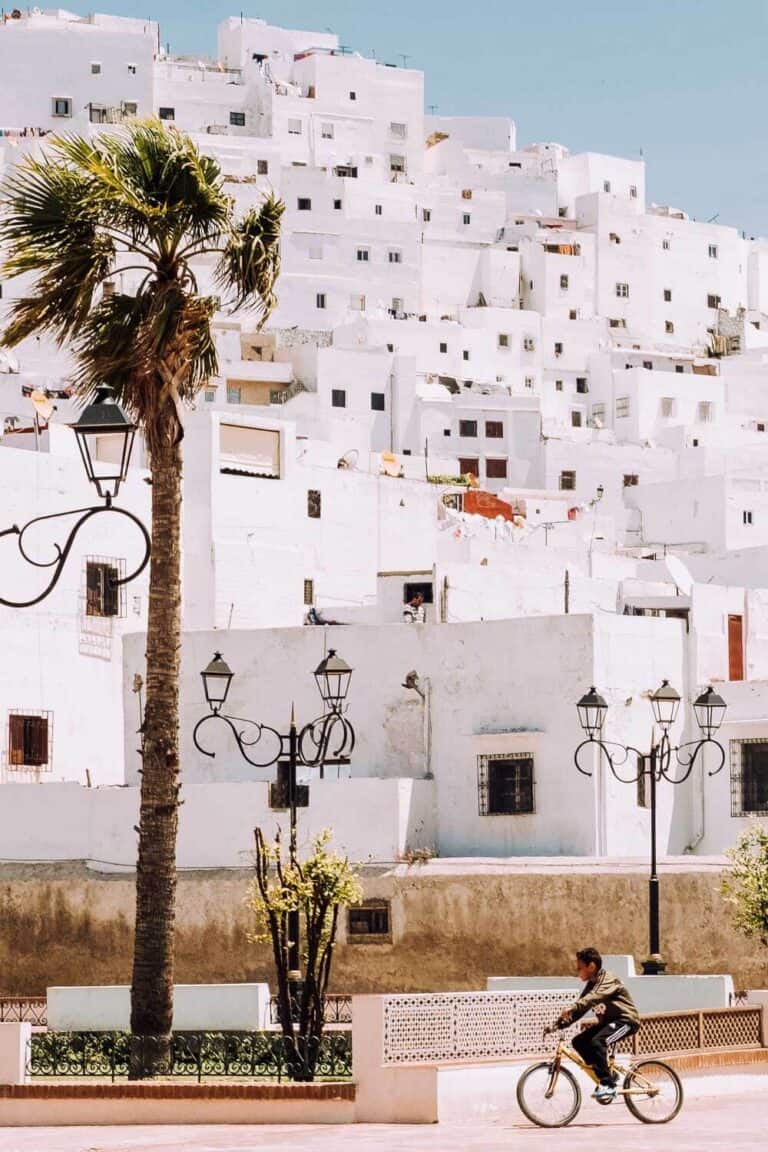 2. Tinmel Mosque, Tinmel, Morocco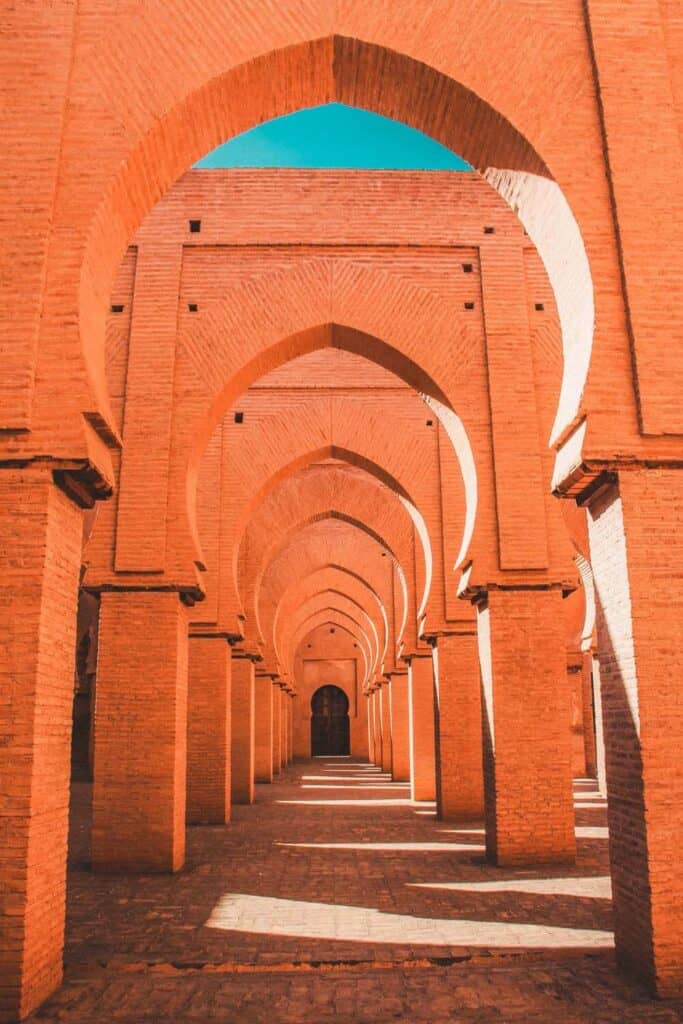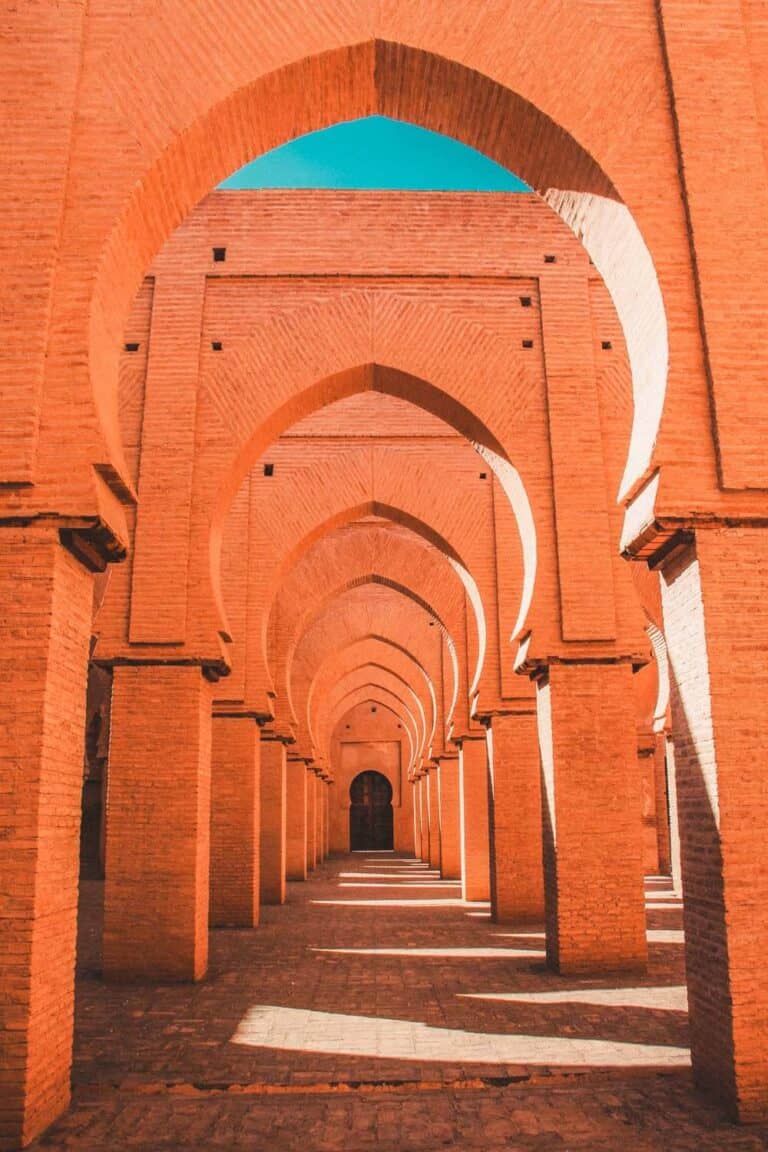 3. Fez, Morocco
4. Taghazout, Morocco
5. Dadès Gorges, Tinghir, morocco
6. Chefchaouen, Morocco
7. Ouarzazate, Morocco
Ouarzazate is a stunning city located south of Morocco's famous High Atlas mountains. This can also be known as a gateway to the Sahara Desert.
8. Merzouga, Morocco
9. Fez, Tanneries
10. Akka Ighane, Morocco
Hover over any of the images to Pin it for later!