If you are looking for fun things to do in Ireland, checking out the beautiful villages in Ireland should definitely be at the top of your Ireland bucket list.
In fact, Looking through all these photos has me thinking, is Ireland the home to the cutest homes in the world? I feel like these photos make a strong case, but there are so many places I still have yet to explore. One things for sure, I am definitely a sucker for green hills, herds of sheep and 360 degree, non-stop scenery and accents.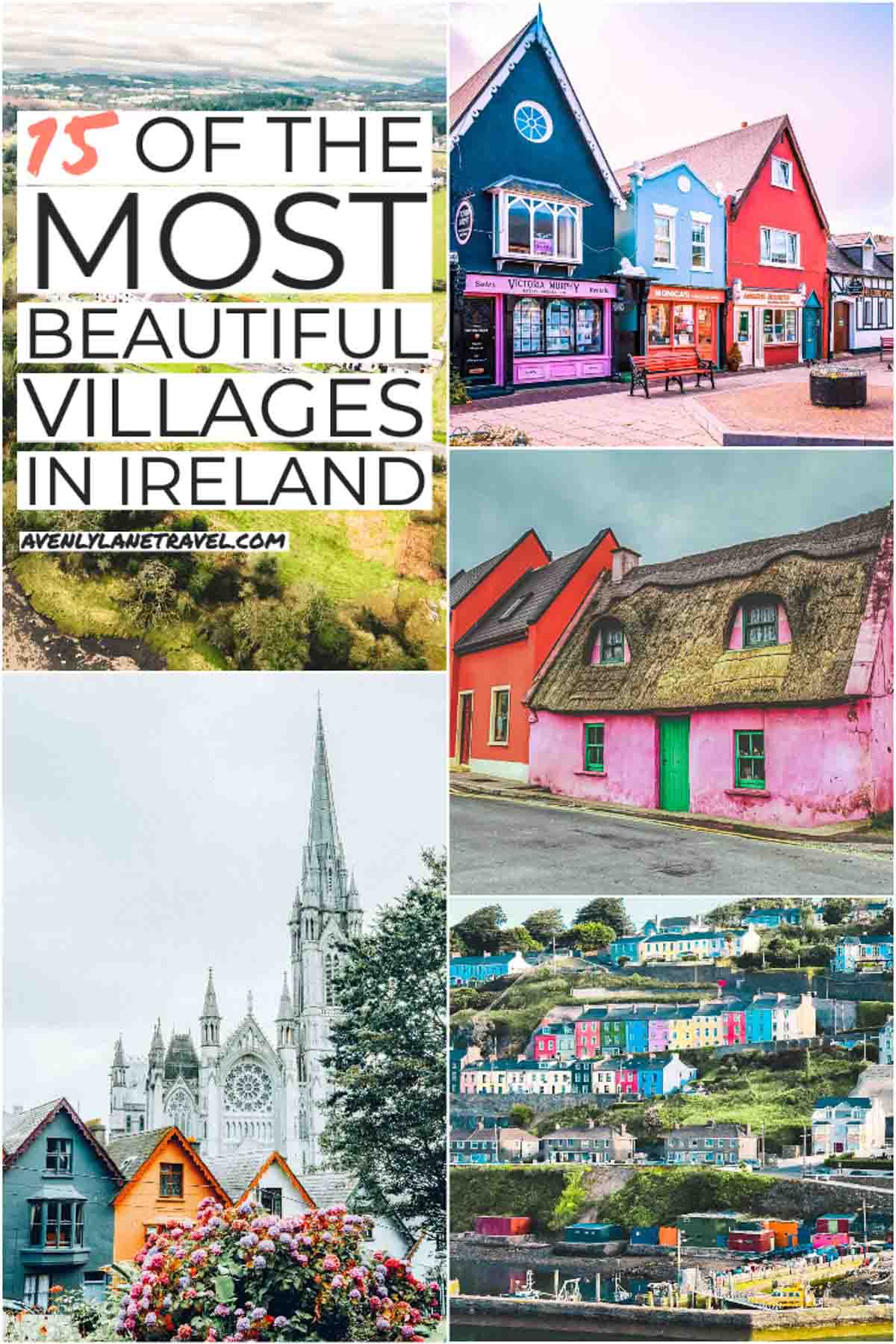 I know many of you have traveled to far more places than I have. I would love to hear your input! Where are the cutest and most charming homes you have seen?
15 of the Most Beautiful Villages in Ireland
Galway, Ireland
These homes in Galway remind of a smaller version of some of the homes in Normandy, France. Very cute.
Eyeries village street, ring of beara
I haven't been to this charming village in Ireland, YET. But soon…I am planning a trip there in a few months and this will be one of my most anticipated stops. It is one of the most colorful towns in Ireland (so it seems).
The colorful homes kind of reminds me of Burano, Italy – easily one of the most colorful cities in the world! Luckily, Eyeries village street isn't very well known which always makes places more enticing.
You might also be interested in: 15 Prettiest towns in Switzerland
Cashel, Ireland
When you can get a view of the town from a hill at sunset 👌.
Inisheer Island, Ireland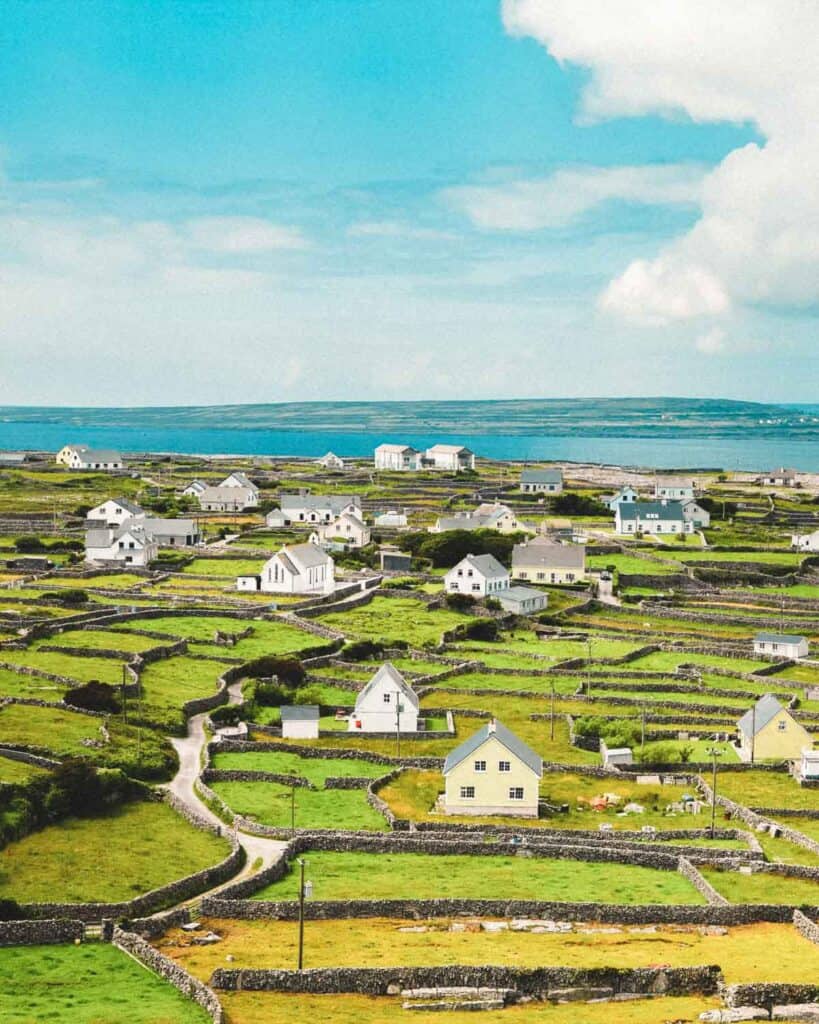 Read Also: The 13 Most Beautiful Towns in the Netherlands
Cobh, Ireland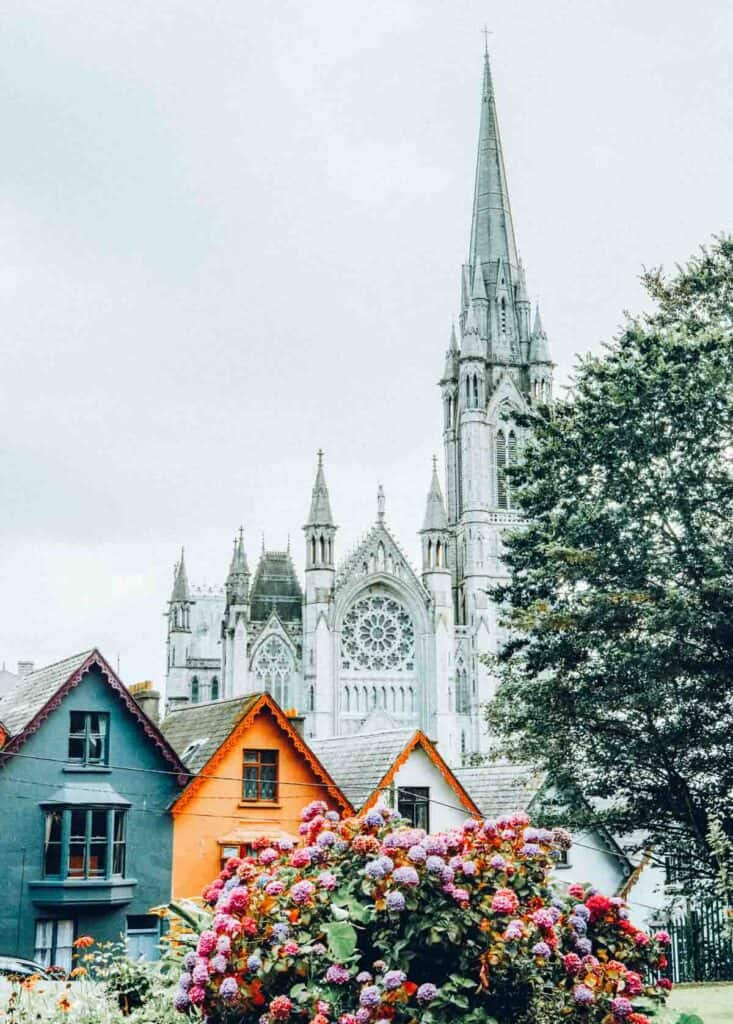 This town and this exact shot is pretty famous. The homes are absolutely beautiful, but I do wonder if the locals get annoyed with tourists? I know some countries they are very kind and some you better watch out!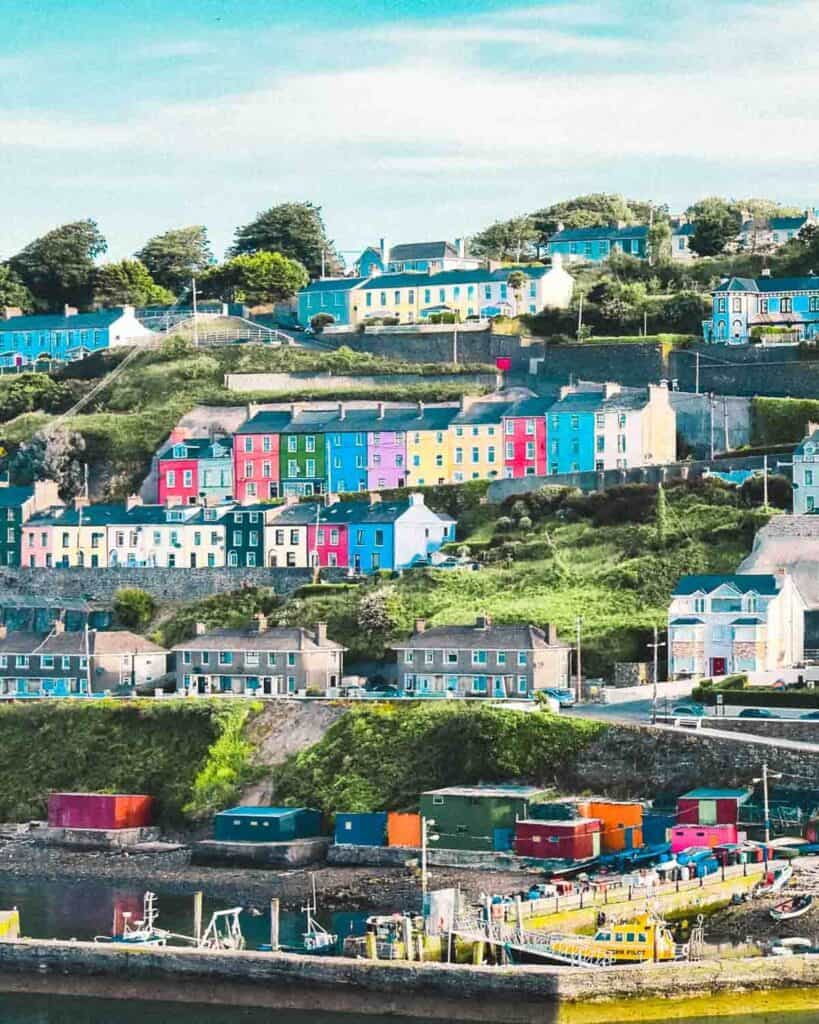 Cobh seems to be a gold mine for "cute" "charming" homes.
Town of Ramelton in Co. Donegal, Ireland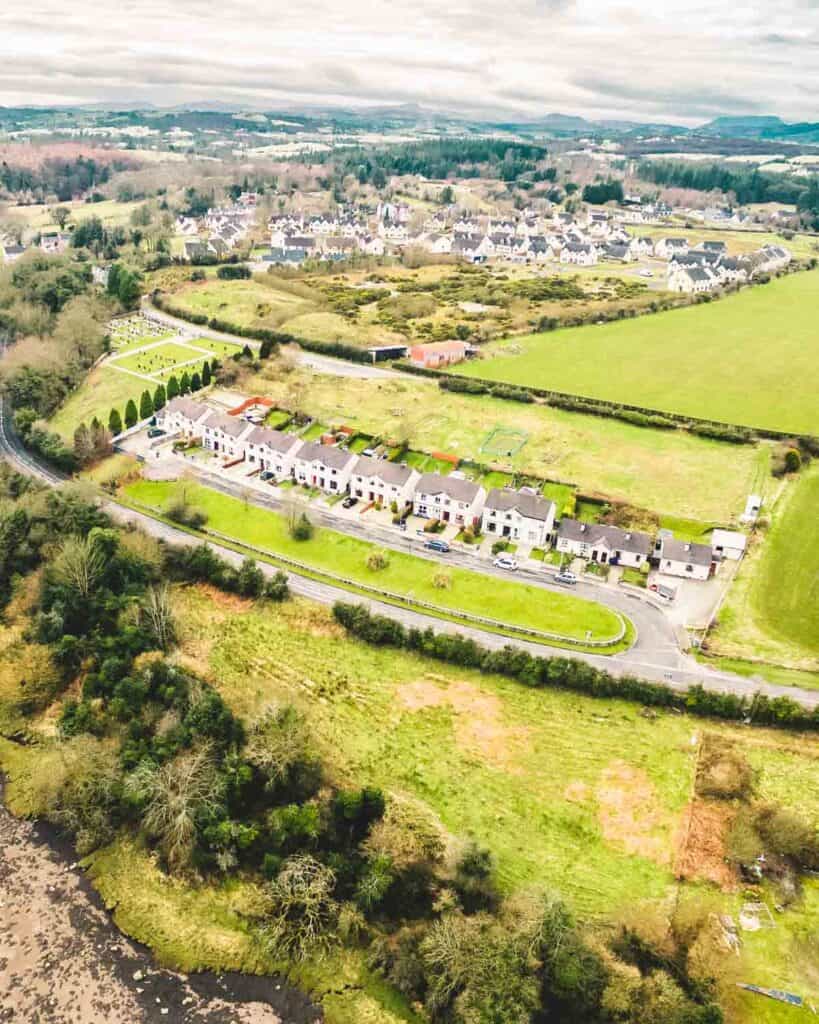 he town of Ramelton in Co. Donegal, Ireland
Kinsale, Cork Ireland
Limerick city, Ireland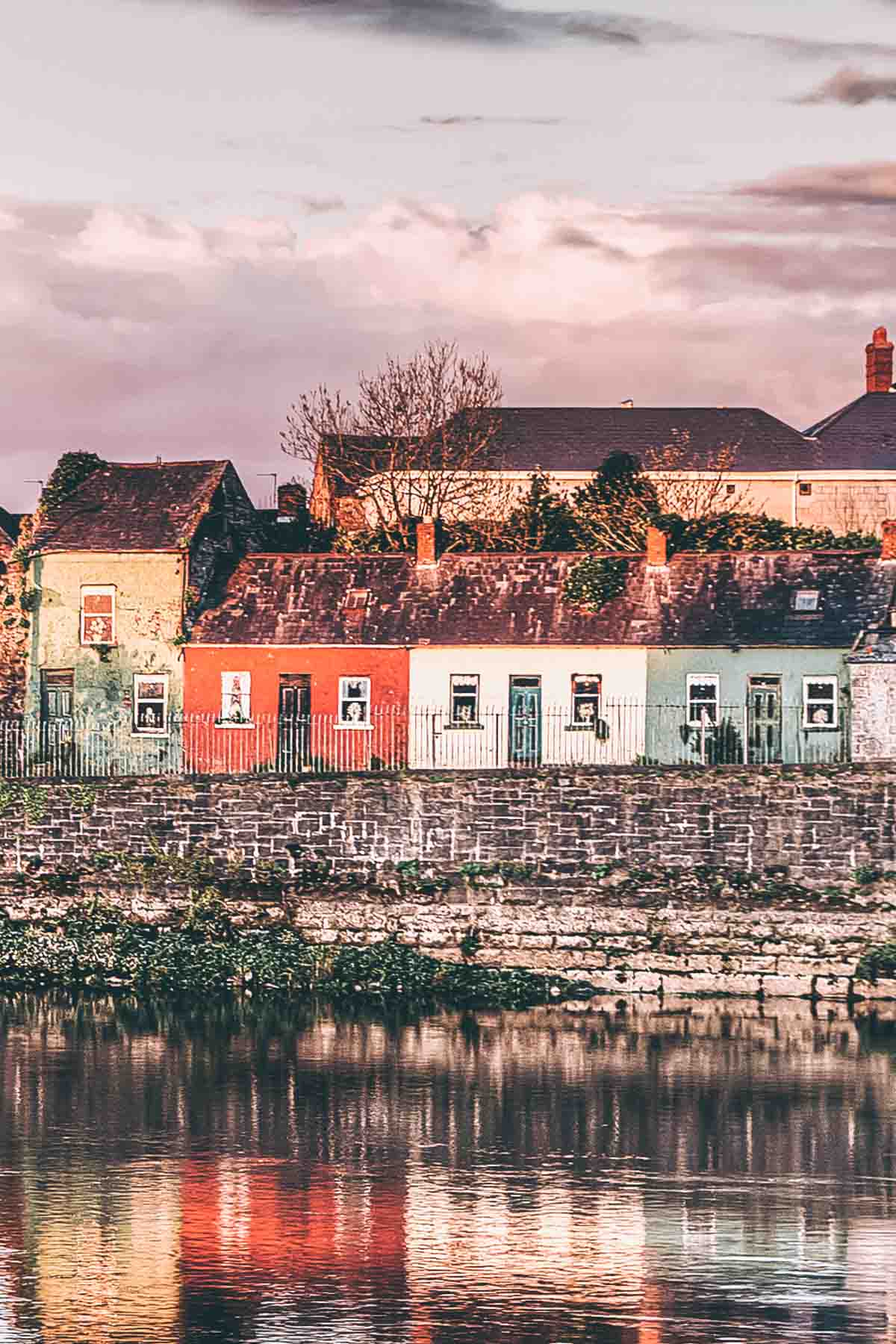 These charming homes in Limerick City are right off the Shannon River. I would love to live on the water one day.
Rock Cottage, Lower Midleton St, Kilgarvan, Cobh, Co. Cork
Which village in Ireland was your favorite?