What makes a city worth visiting? The food, the culture, even its nightlife – but I think an obvious yet overlooked aspect is its color! Vibrant and beautiful architecture draws in crowds from all over the globe, incentivizing them to pull out their cameras and linger a little longer.
I wanted to give you a list of mostly lesser known places that will spark the wanderer in you. Get your travel gear packed – these are the most colorful cities in the World.
Let's go!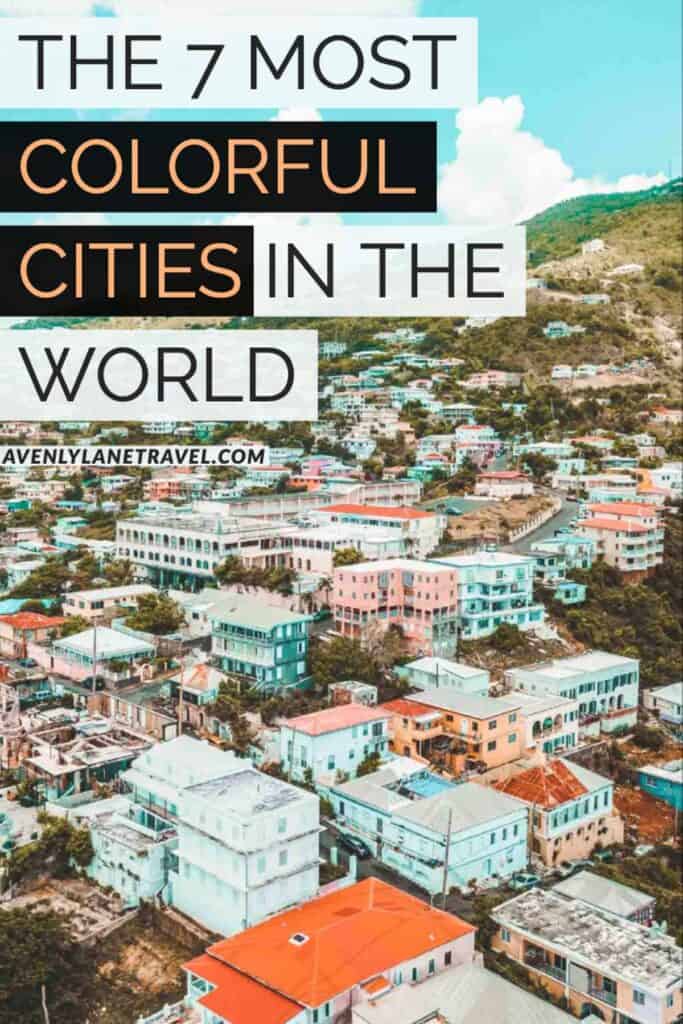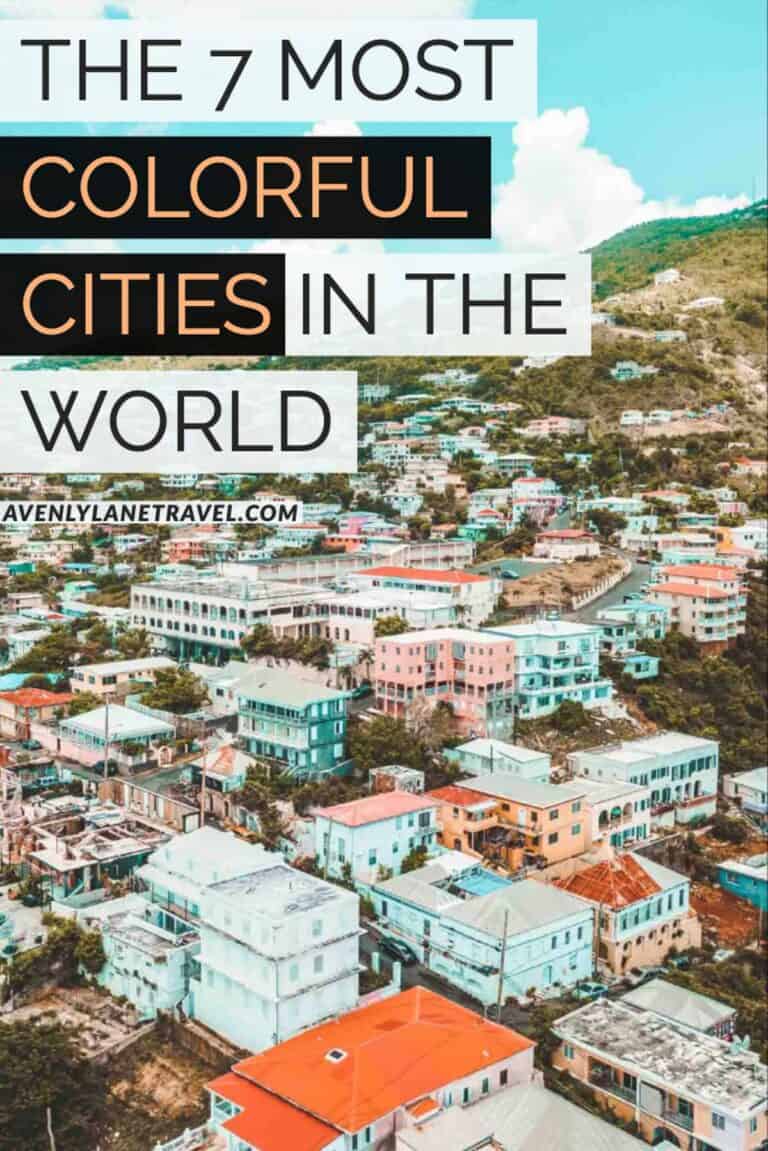 7 Most Beautiful Cities in the world (and the most colorful)
Shimla, India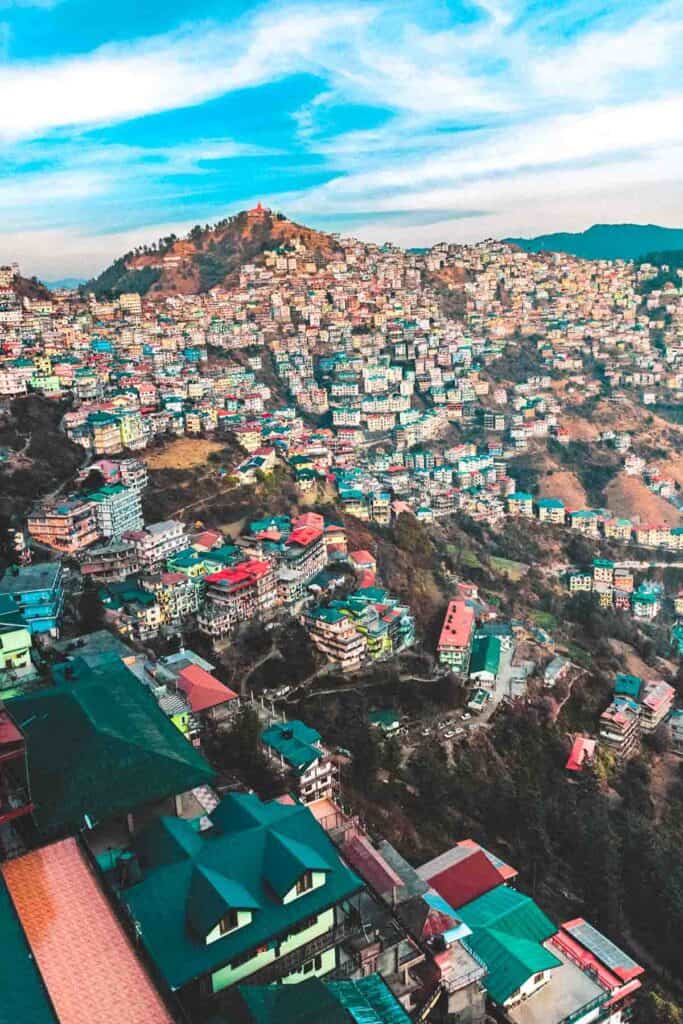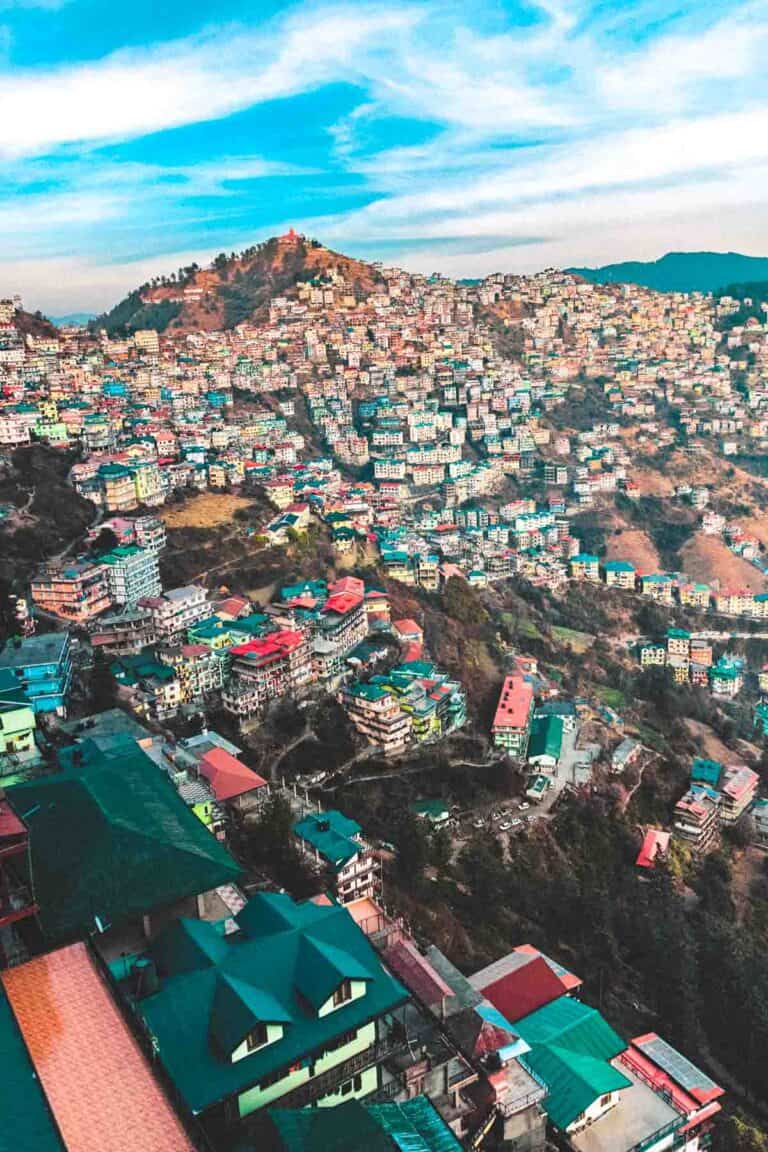 Welcome to Shimla, India, an absolutely beautiful city in India to visit. From its ruby colored temples to the famous bright yellow Christ Church this town is painted in beautiful hues to lay your eyes on during your Shimla trip.
Make sure to see Summer Hill, known for being well – hilly, it is one of the best places to visit in Shimla.
Valparaíso, Chile
Notorious for its cliff top homes drenched in pigment, Valparaíso is a lively port on Chile's coast.
Take in this bohemian culture by seeing Pablo Neruda's old house now turned into La Sebastiana Museum. Or ride one of the track guided passenger cars down the mountains to La Piedra Feliz, one of the many dance clubs and tango the night away.
Tasiilaq, Greenland
Isolated and yet very accessible, Tasiilaq is the spot to look up to really experience the rugged refinement of Greenland. Their snow-filled mountain tops will make your draw drop.
Enjoy one of their many outdoor adventures like dog-sledding in the Winter or go kayaking in their dark indigo waters in the Summer. This will be one of your greatest adventures.
Interested in visiting Greenland? Check out our full post on what you should know about Greenland!
St Thomas U.S. Virgin Islands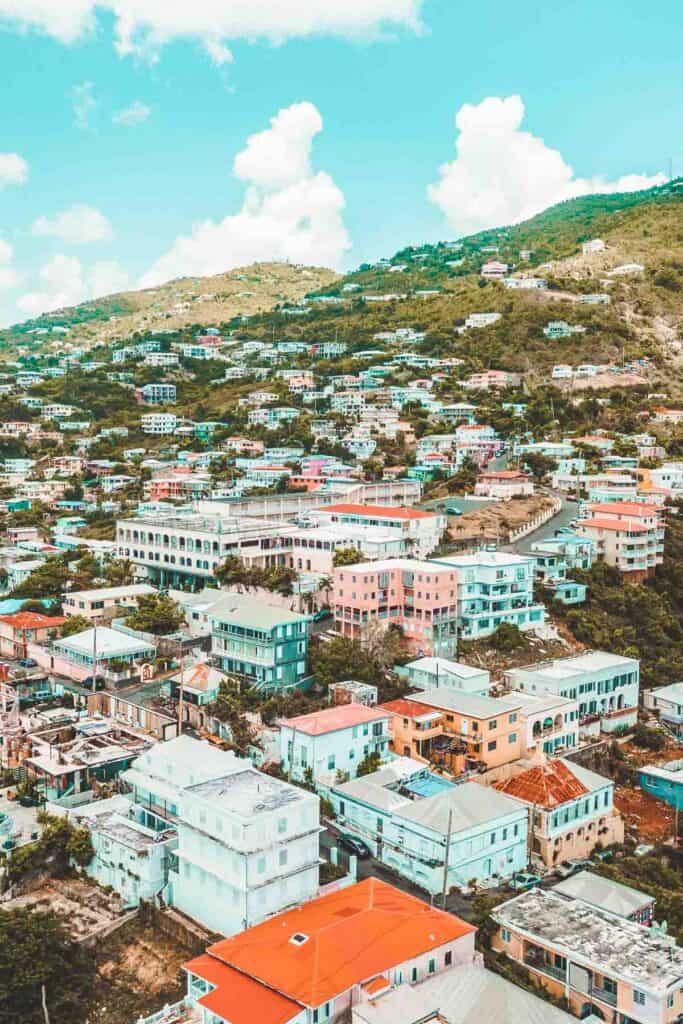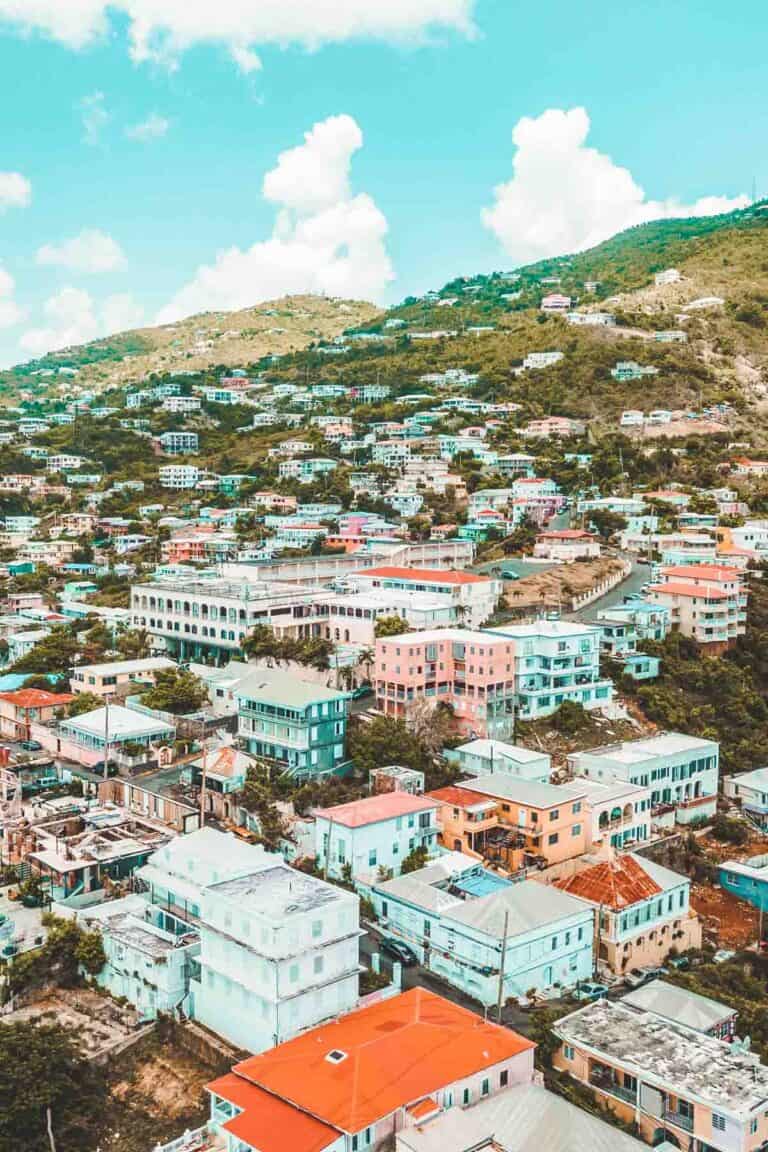 St. Thomas is a gateway to the U.S. Virgin Islands and famous for its aquamarine toned water. Founded by the Danish and once ravaged by pirates.
You can't miss the hills of Kronprindsens Gade, Charlotte Amalie – its territorial capital is splashed with homes terracotta colored homes. I've heard this is the place to take up snorkeling.
Wroclaw, Poland
One of the best cities in Poland, Wroclaw is literally packed full of gorgeous architecture. While there are so many alluring places to choose from try taking a trip to the famous Rynek (Market Square) and stand in awe of the vibrant tenaments while you watch locals meet up at the turquoise Zdrój fountain. I hear the Gothic Town Hall, will take your breath away. Have you been?
Read about the 7 of the best cities in Poland.
Lisbon, Portugal
Perhaps the most mesmerizing in this ranking is Lisbon, Portugal. Lined with pastel colored buildings, intricate tiled facades, and emerald hills that lead to the Tagus River – it feels like you've actually stepped into a rainbow. Don't miss the now bar filled "pink street" with a let's say… lively past.
Chefchaouen, Morocco (Blue City)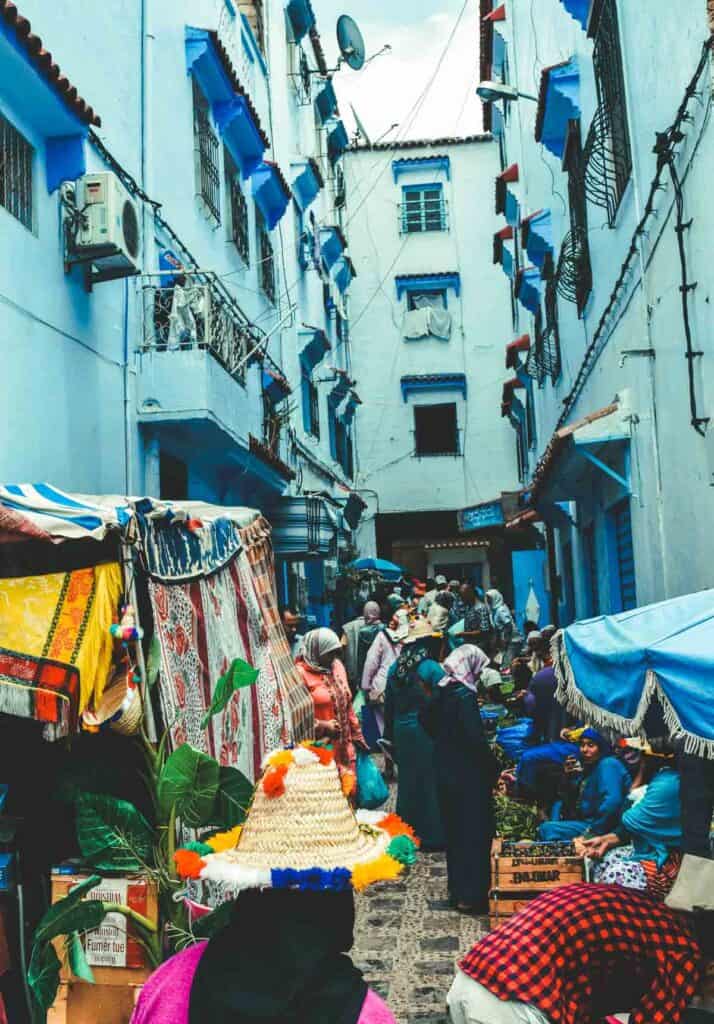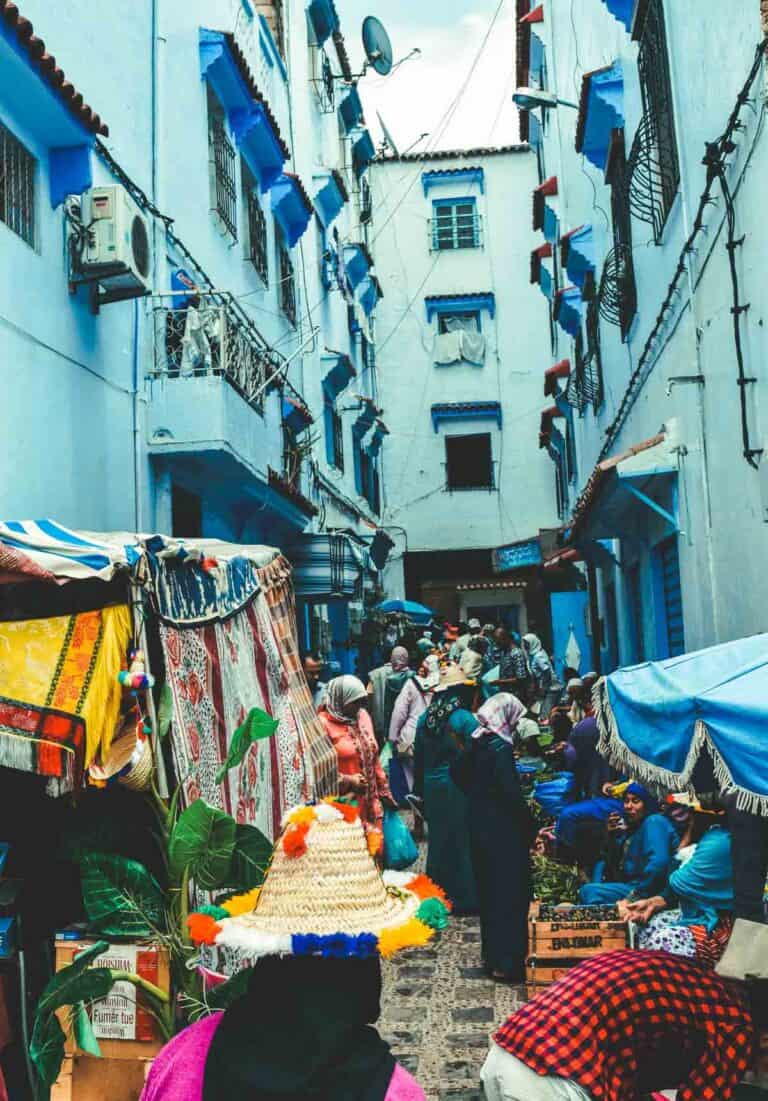 Aptly named the "blue city" – Chefchaouen, Morocco doesn't disappoint. Here you'll find stunning streets flushed in shades of cobalt and markets marbled with an array of brightly toned goods.
Take a hike to the Cascades d'Akchour waterfalls. Go sip on some tea while you discover the reasoning for painting this town sapphire, you won't regret it!
Want to discover more about Morocco, check out this post on the best places to visit in Morocco.