So you want to see the most beautiful places in New Zealand? You have come to the right place.
New Zealand is one of the world's most unique locations with some of the most beautiful landscape pictures in the world.
The combination of natural geography and an incredibly friendly culture help make it one of the most attractive destinations on the globe.
Even though tons of people want to visit, many don't because it is located so far away from where most of us live, and the cost to get there can be high.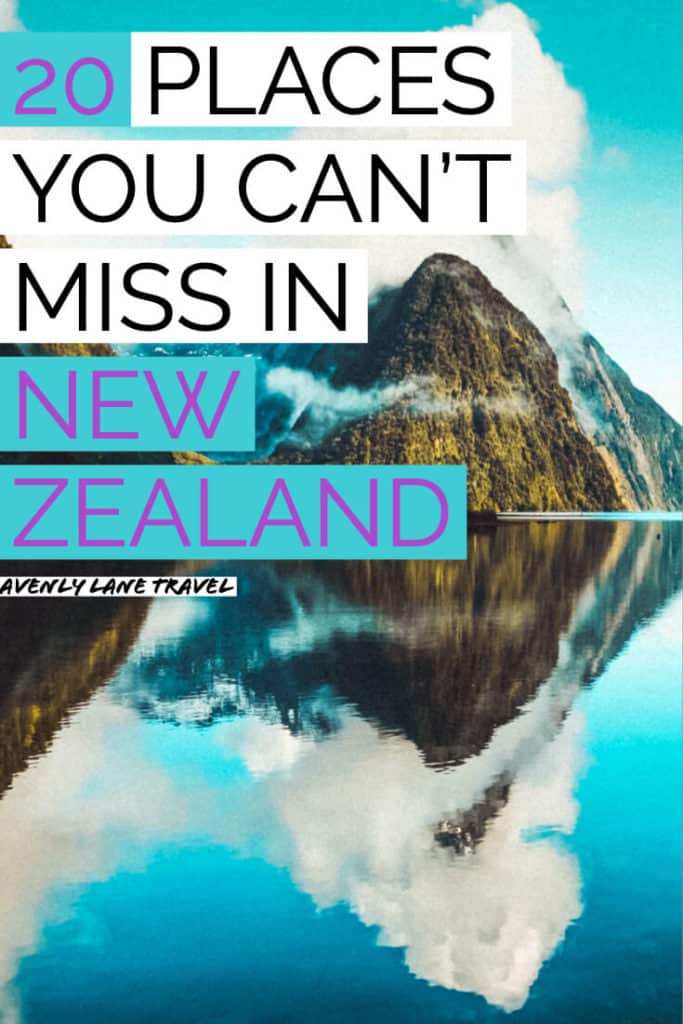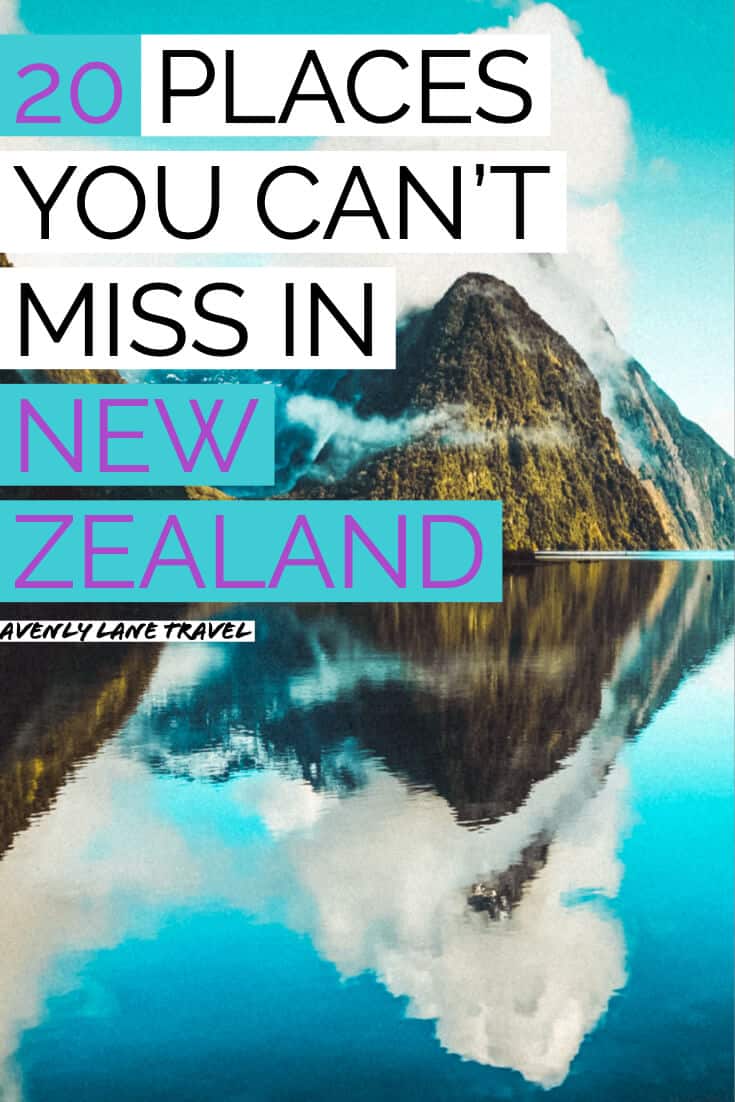 Have you ever wondered what Old Zealand is, and what inspired the New one?
Old Zealand (or Zeeland) is actually a state in the Netherlands, and the first westerner to arrive in new Zealand named it after this Dutch state. It's ironic because he thought he was naming an Island south of Argentina, the Dutch never really established a presence in New Zealand, and the geography of the two Zealands are as different as you can imagine.
See for yourself with these 20 New Zealand landscape pictures below.
20 of the Best Places to Visit in New Zealand!
Tongariro Alpine Crossing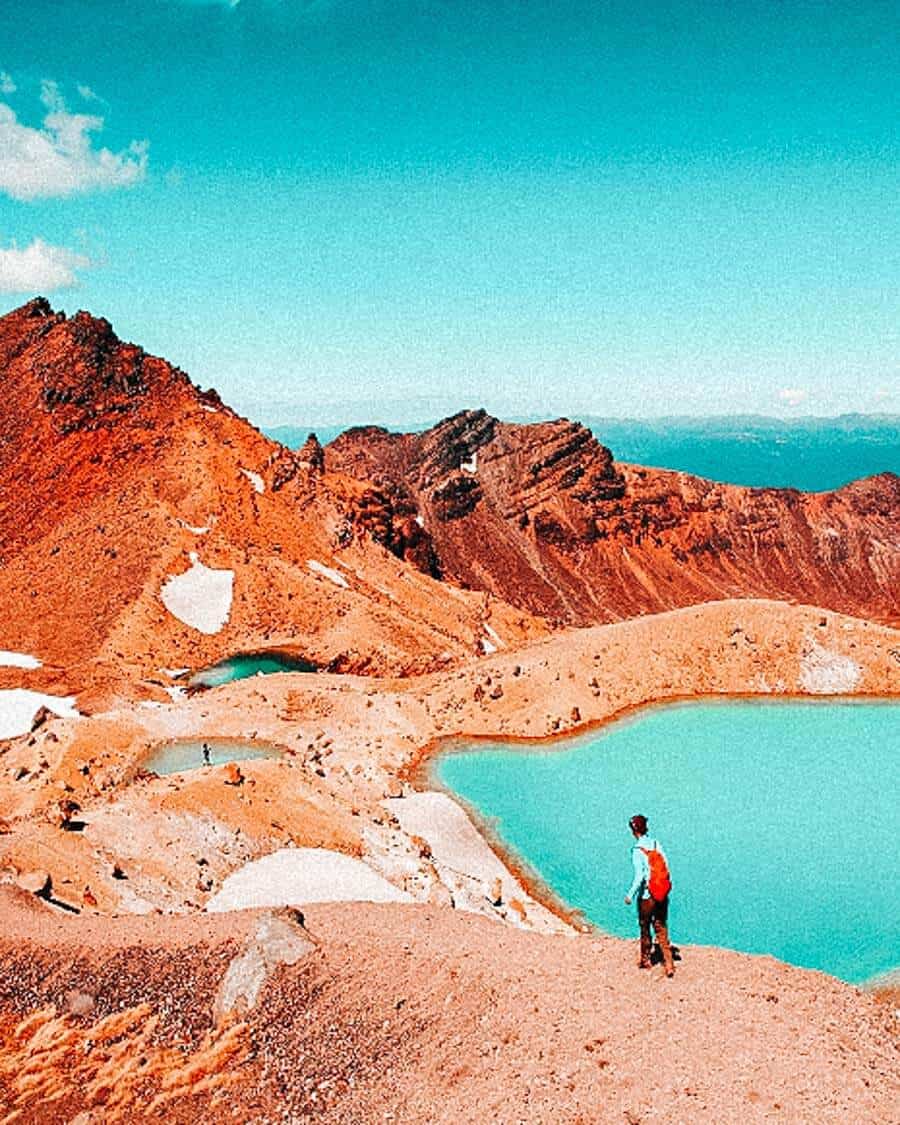 The Tongariro Alpine Crossing is a perfect day hike in the North Island's Tongariro National Park. This park is famous for volcanic activity, its beautiful Emerald Lakes, and Maori religious sites.
Mt. Cook, South Island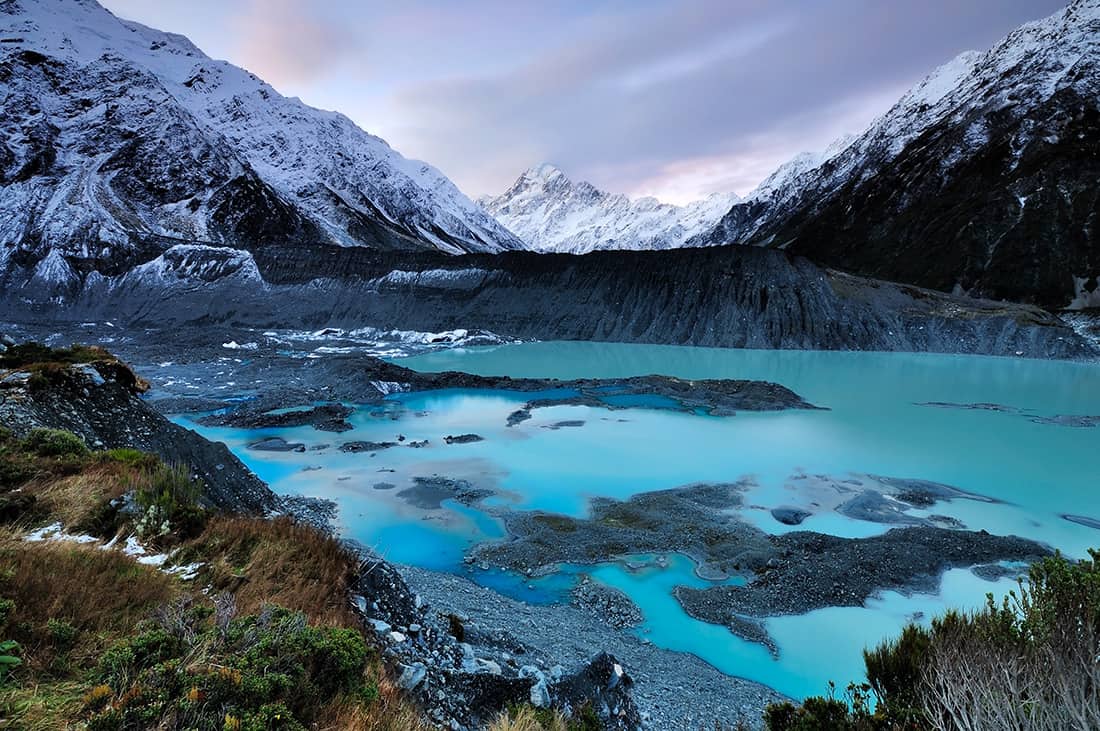 Mount Cook is the highest mountain in New Zealand and a climber's paradise. Even those that don't climb visit Mount Cook in droves.
Lake Tekapo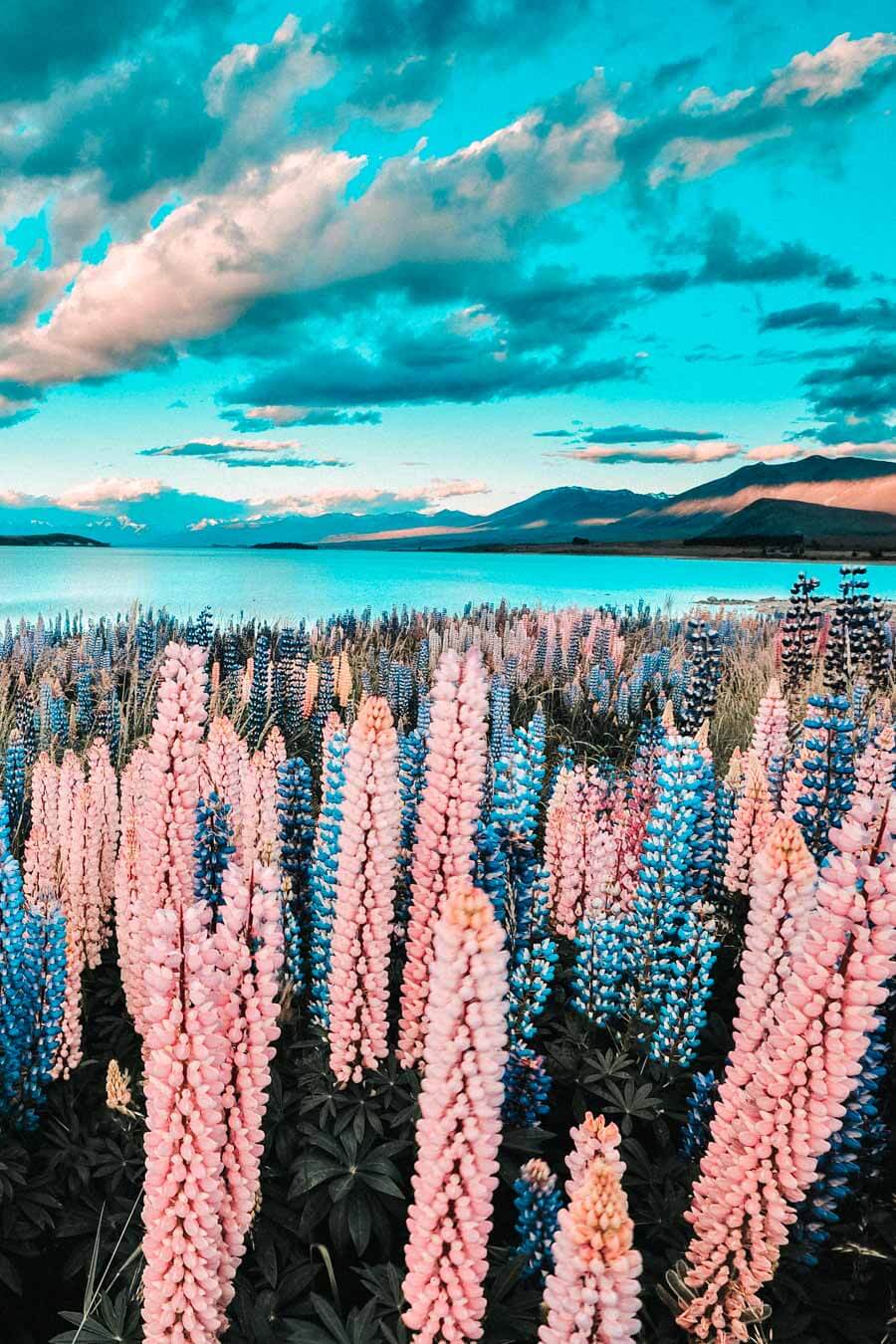 Lake Tekapo is fed by glacier runoff, which helps transport silts that give the lake its special color and enable the shore to grow its unique lupines.
Milford Sound, Fiordland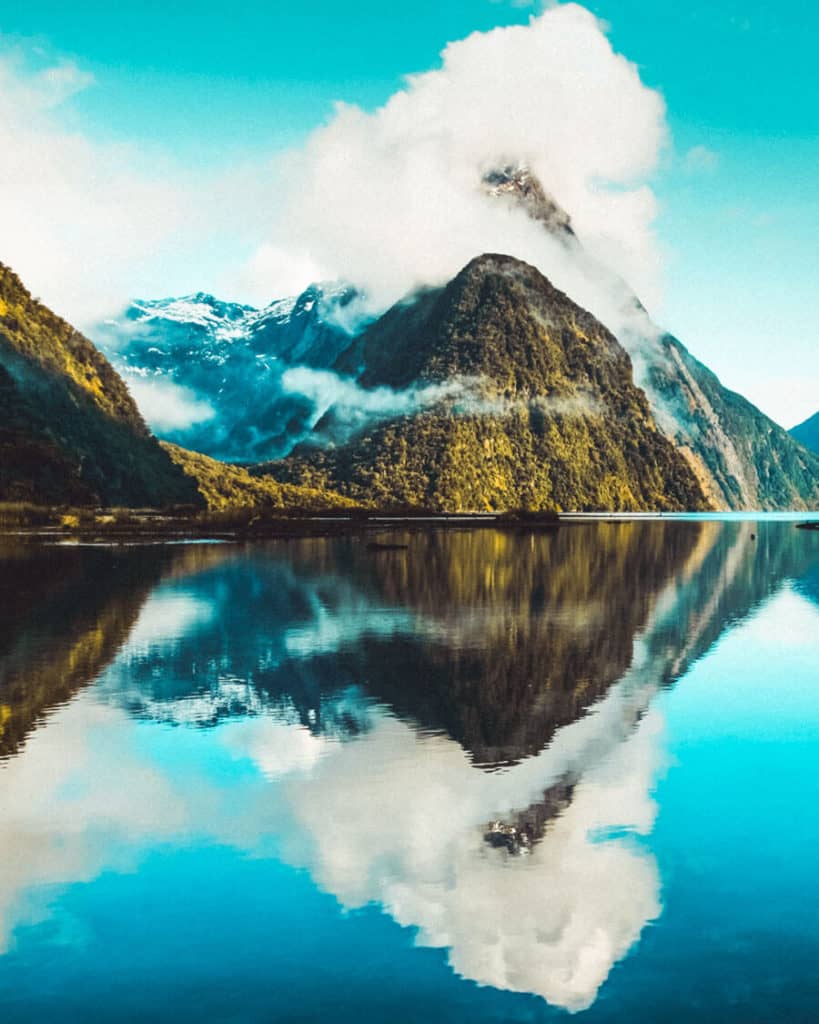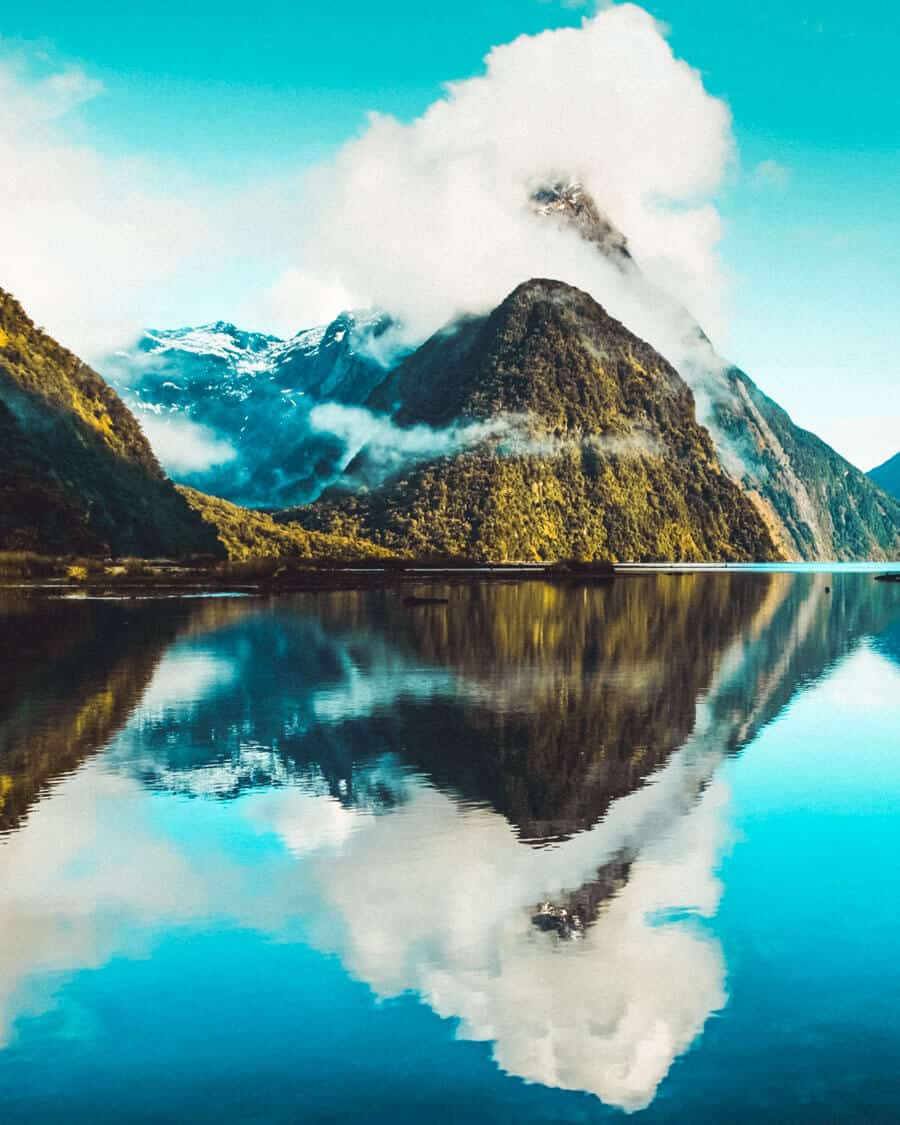 Milford Sound is a fiord in the southwest of the South Island. This narrow waterway cuts between humungous cliffs.
The combination is perfect to explore via boat. It is acclaimed as one of New Zealand's most famous tourist destinations and it is easy to see why.
Cathedral Cove, Coromandel Peninsula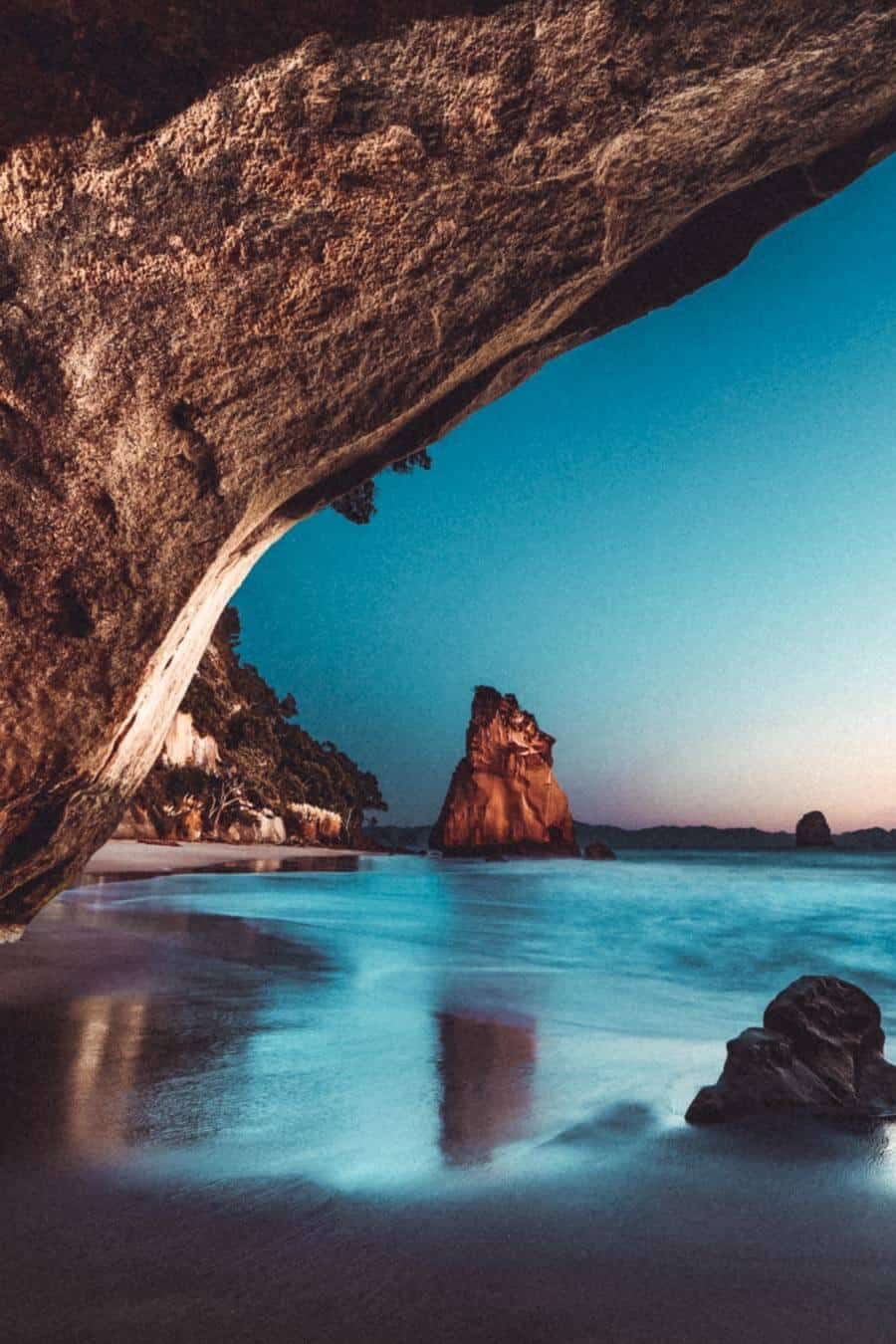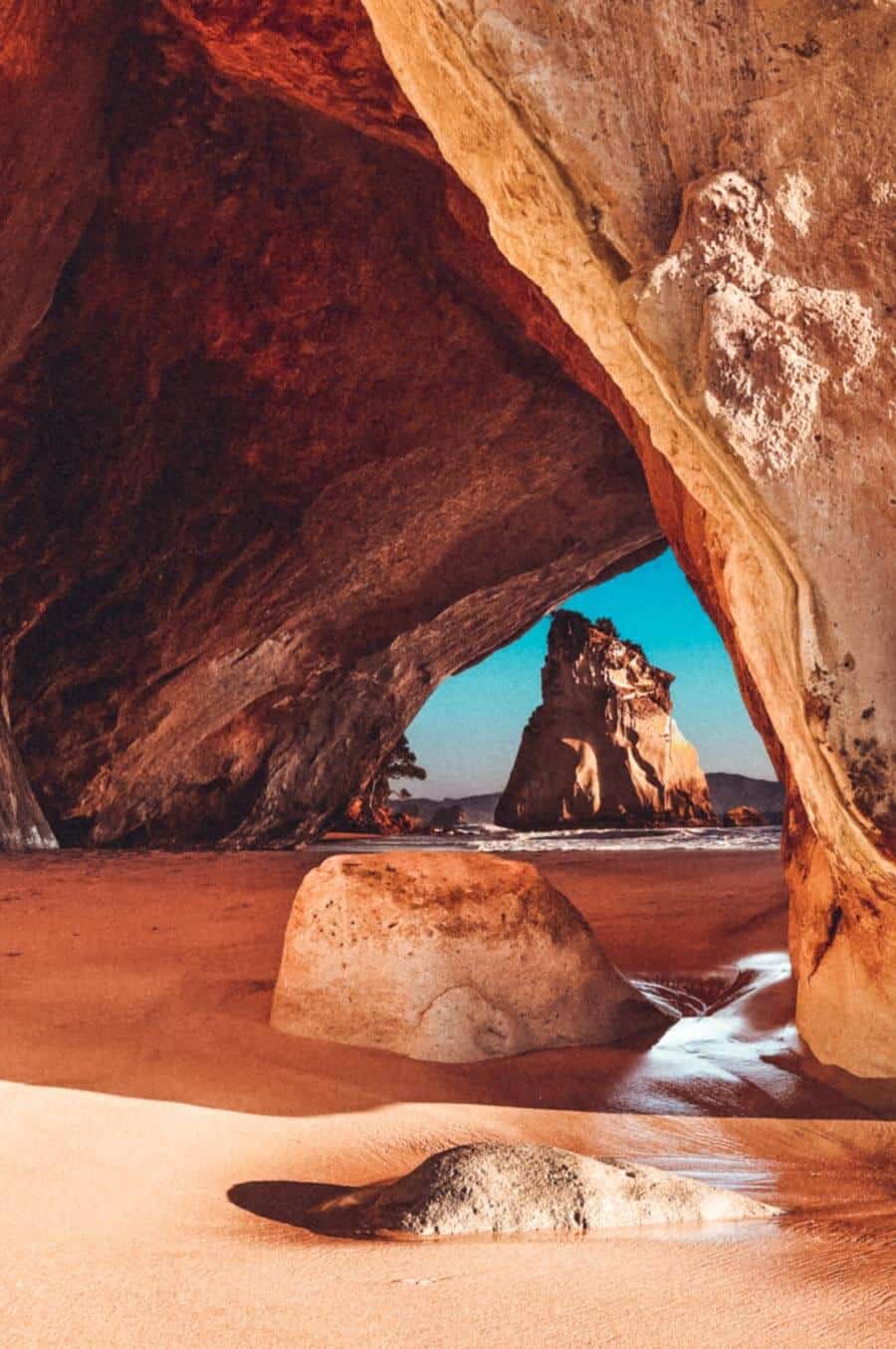 It is self-explanatory why this formation was named Cathedral Cove, as the beautiful rock formations pay homage to the world's best cathedrals. The pristine beach makes the experience even more powerful.
Hoho Rock, Cathedral Cove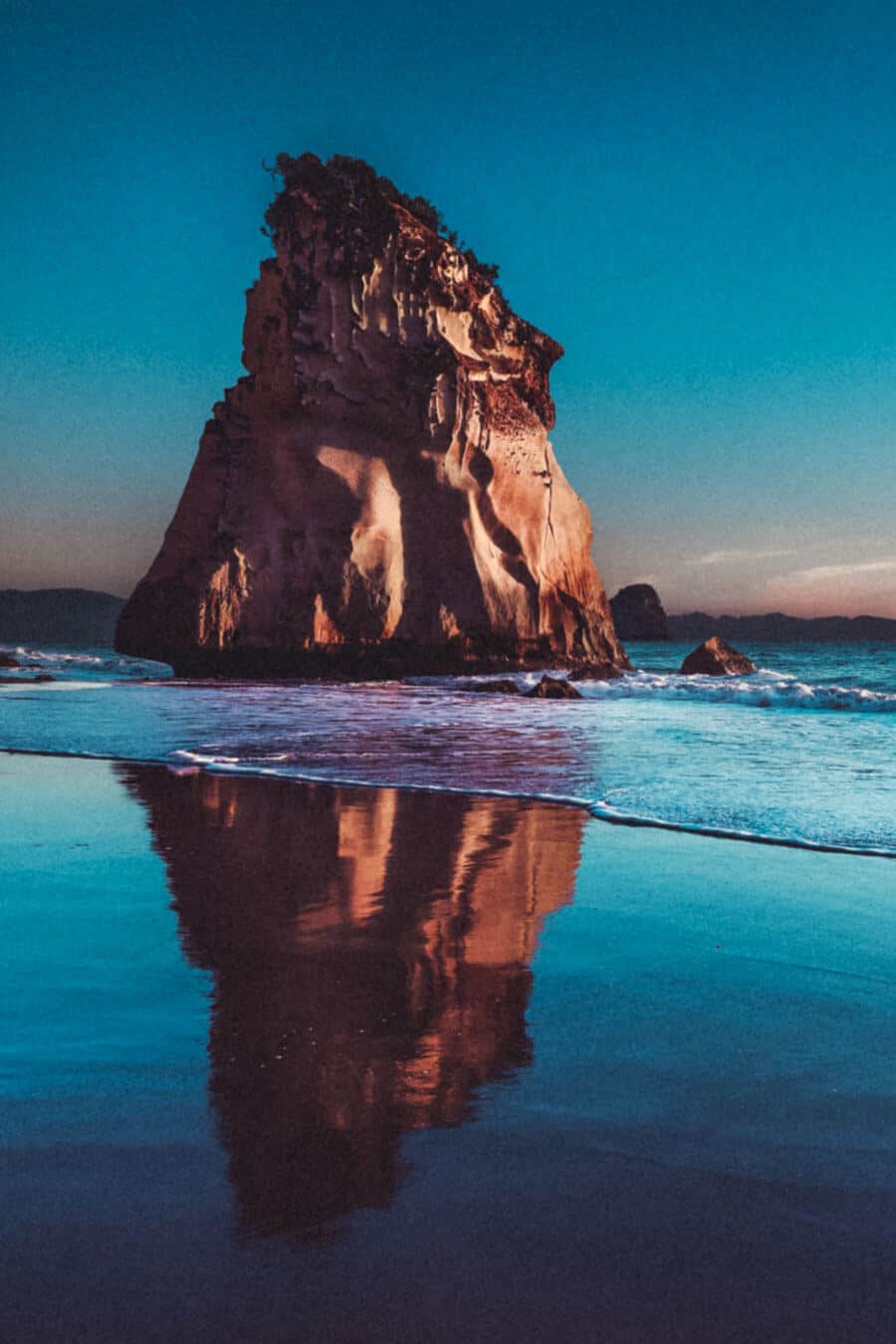 Hoho Rock is also located in Cathedral Cove. I assume that it is called Hoho rock because it looks like an enormous Santa hat, but that may just be my love of Christmas showing.
Fox Glacier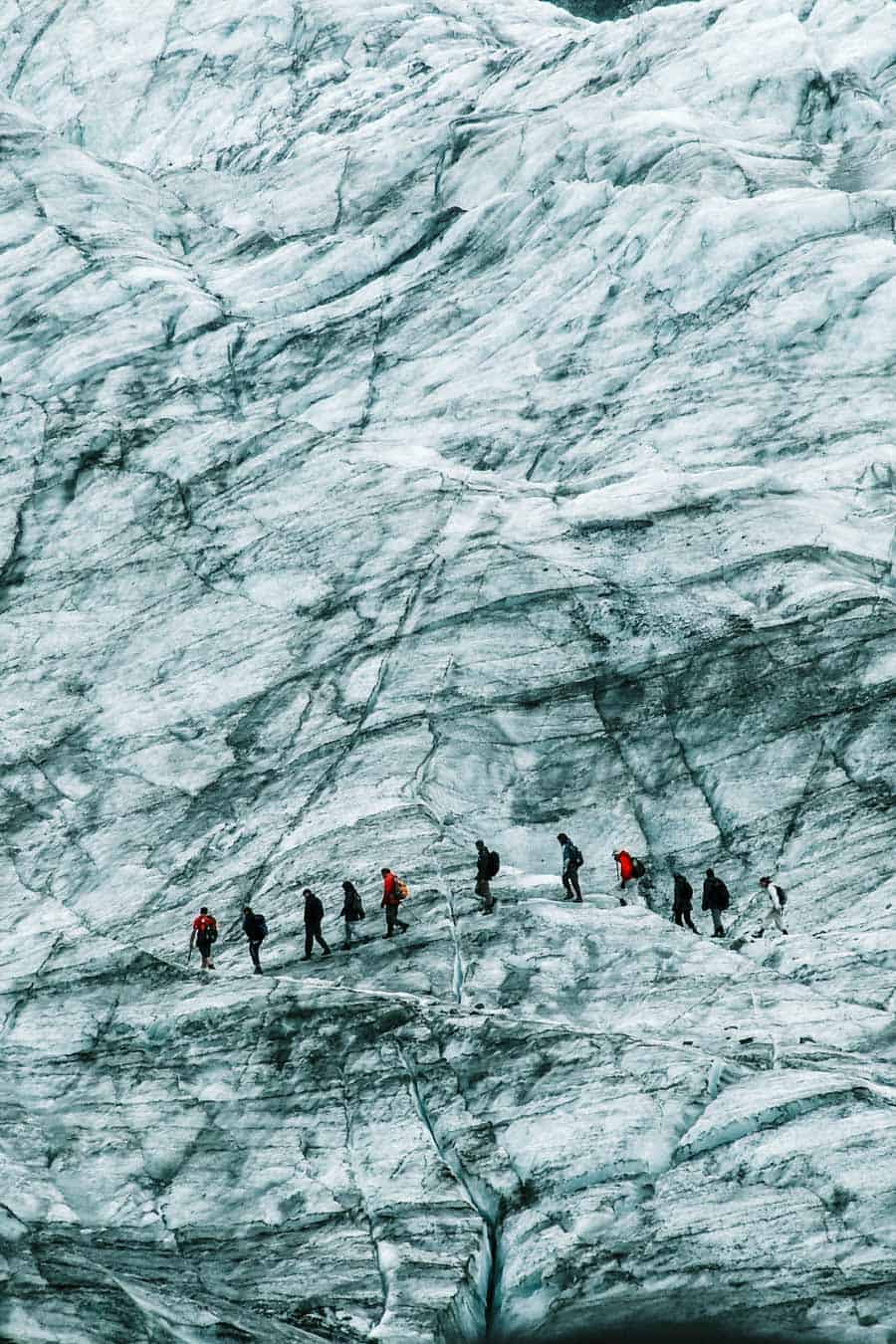 Yes, New Zealand has glaciers! These glaciers can be explored by hiking, or even helicopter tour.
Devil's Bath in Waiotapu Thermal Reserve, Rotorua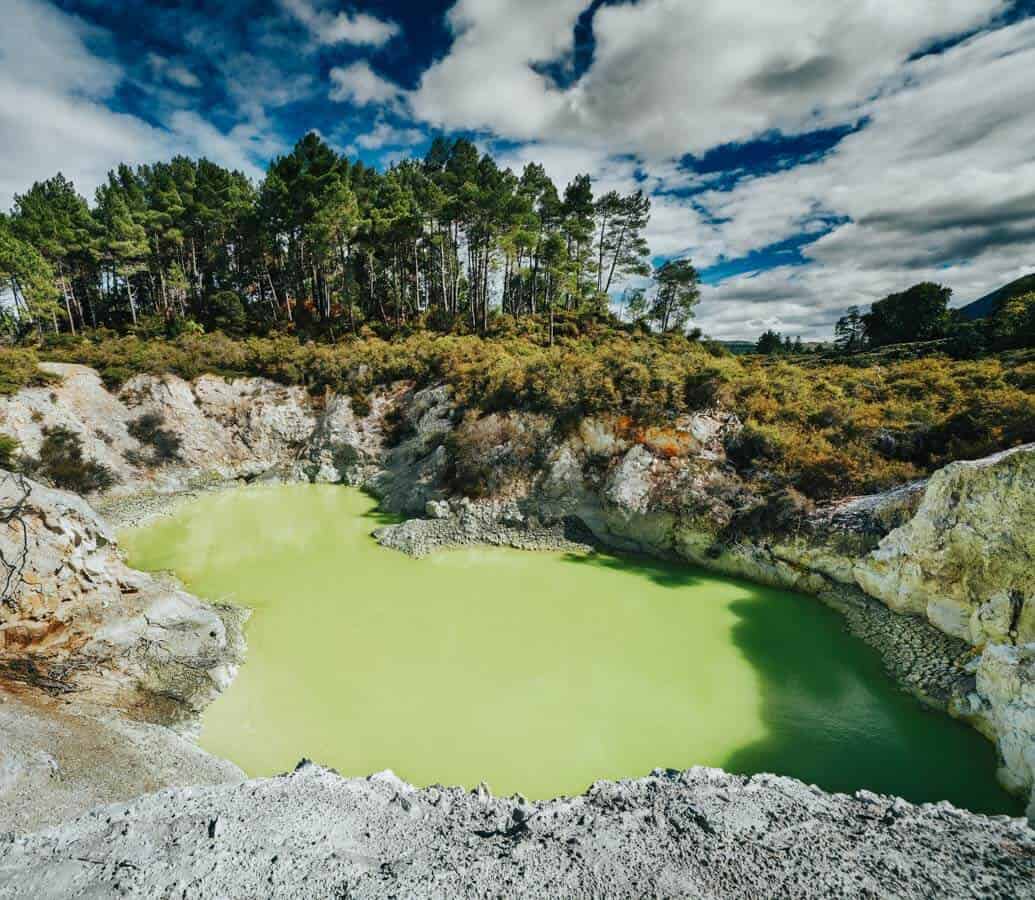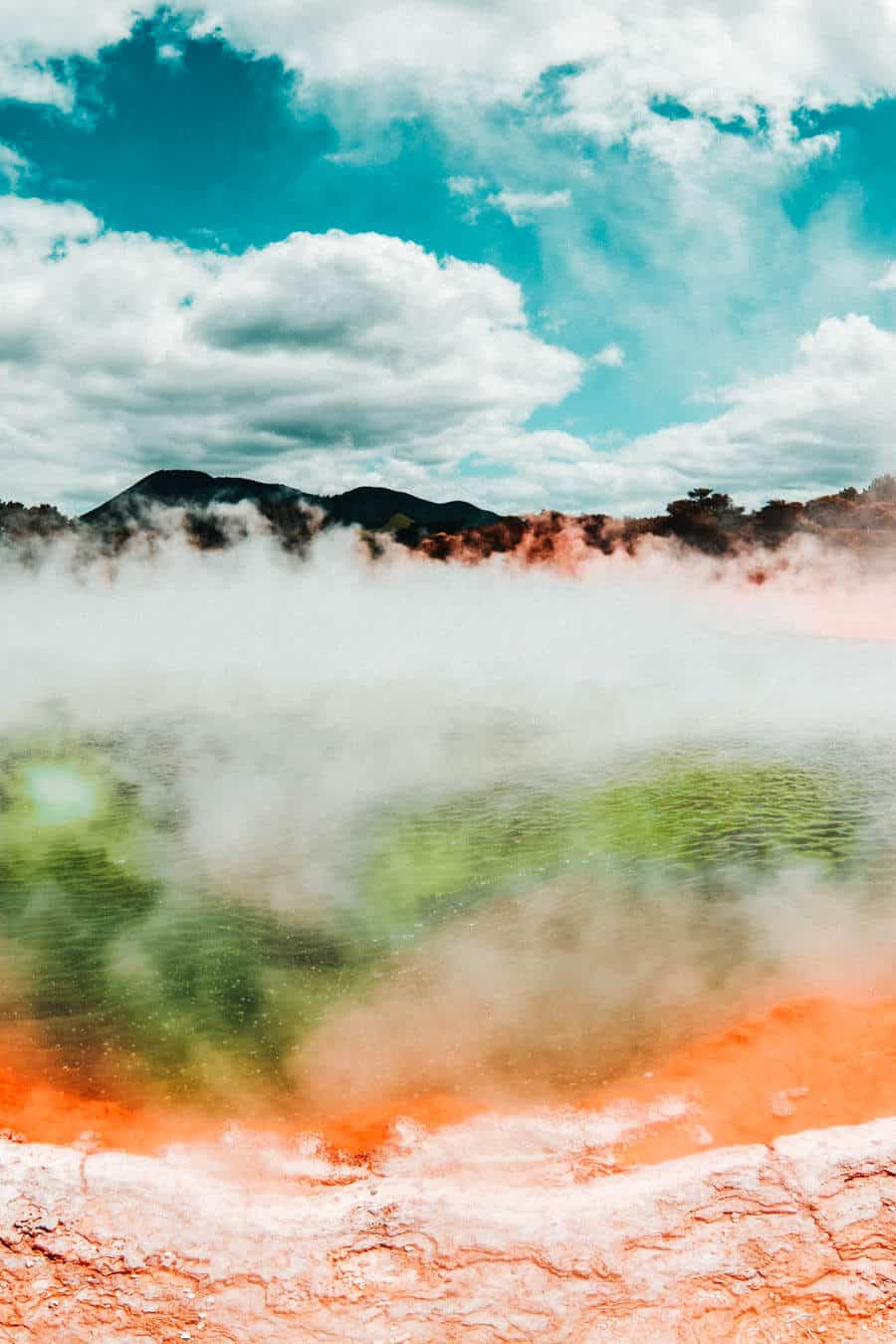 This bubbling pool is the result of volcanic activity. Tour the area and you will discover steaming holes in the ground, bubbling mud, and imposing rock formations.
You can see why the geothermal activity in the area caused it to be named the Devil's Bath.
Hills Near Cape Farewell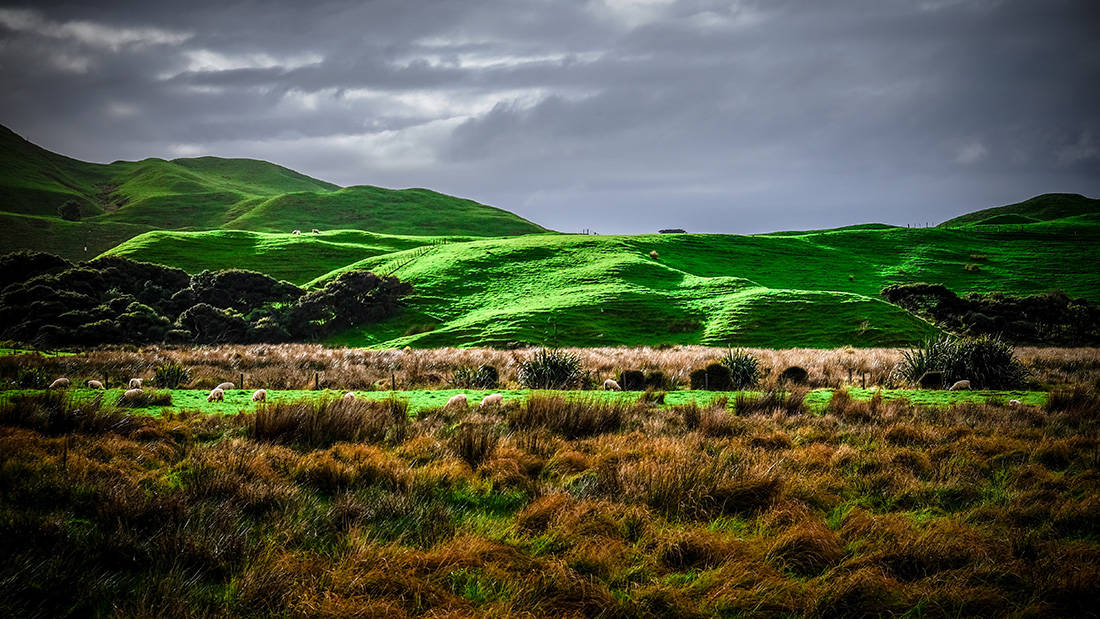 The rolling green hills of this beautiful headland are an amazing place to peacefully watch the grazing sheep.
Orakei Korako Geothermal Area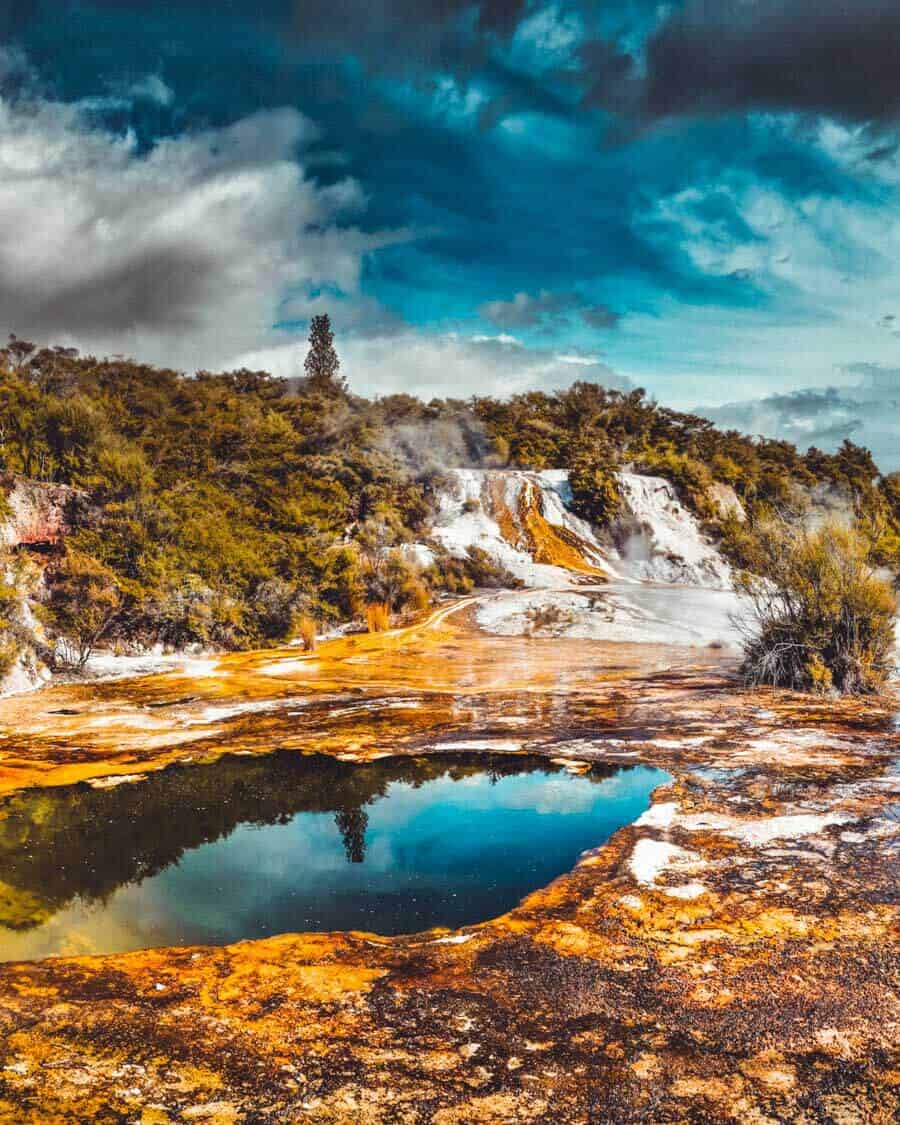 Orakei Korako is another geotermal area that is also known as "The Hidden Valley." Obvioulsy forces from the center of the earth are currently at work here, though I didn't see any Orcs crawl out of the bog!
Otira River Arthur's Pass National Park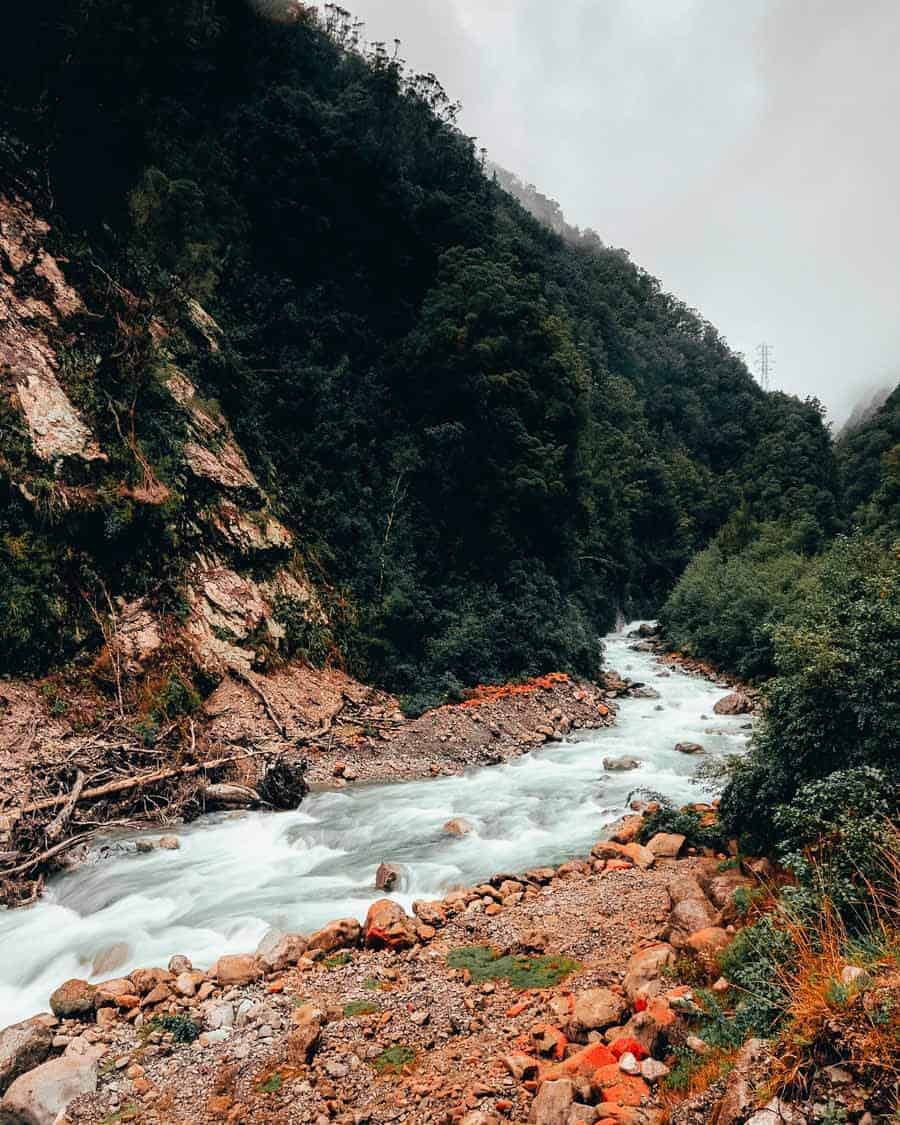 Yes, that is the natural color of the lichen (a red plant that grows on rocks). Another unreal location that does not need photoshop enhancemenet.
Winery Near Blenheim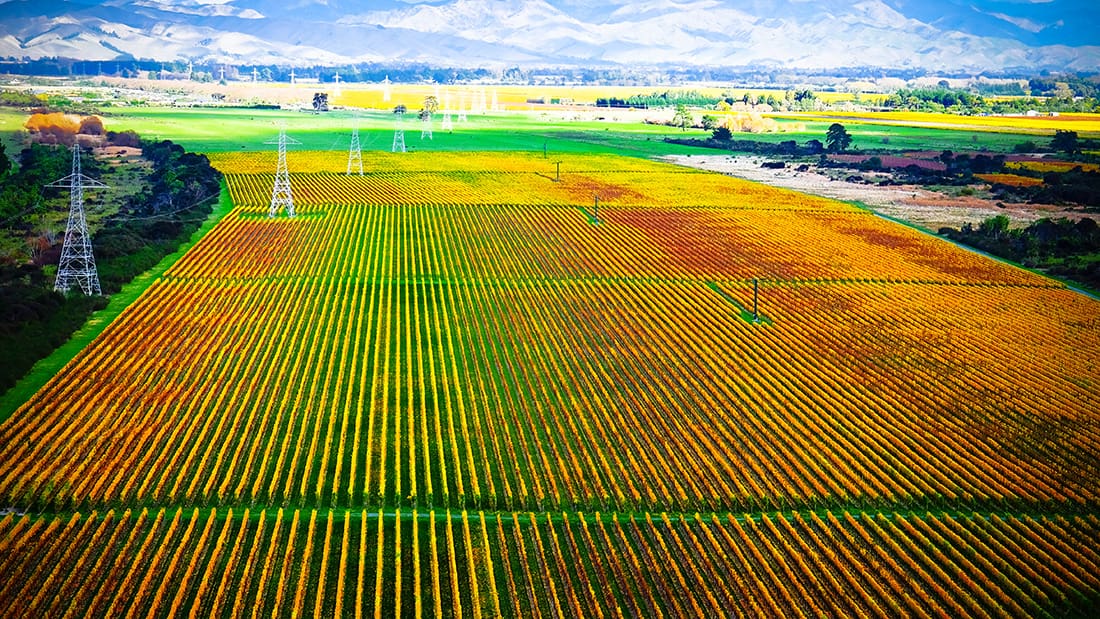 As if the landscapes weren't varied enough already, but local wineries offer perfect displays of the autumn colors.
Paragliding in Arrowtown, New Zealand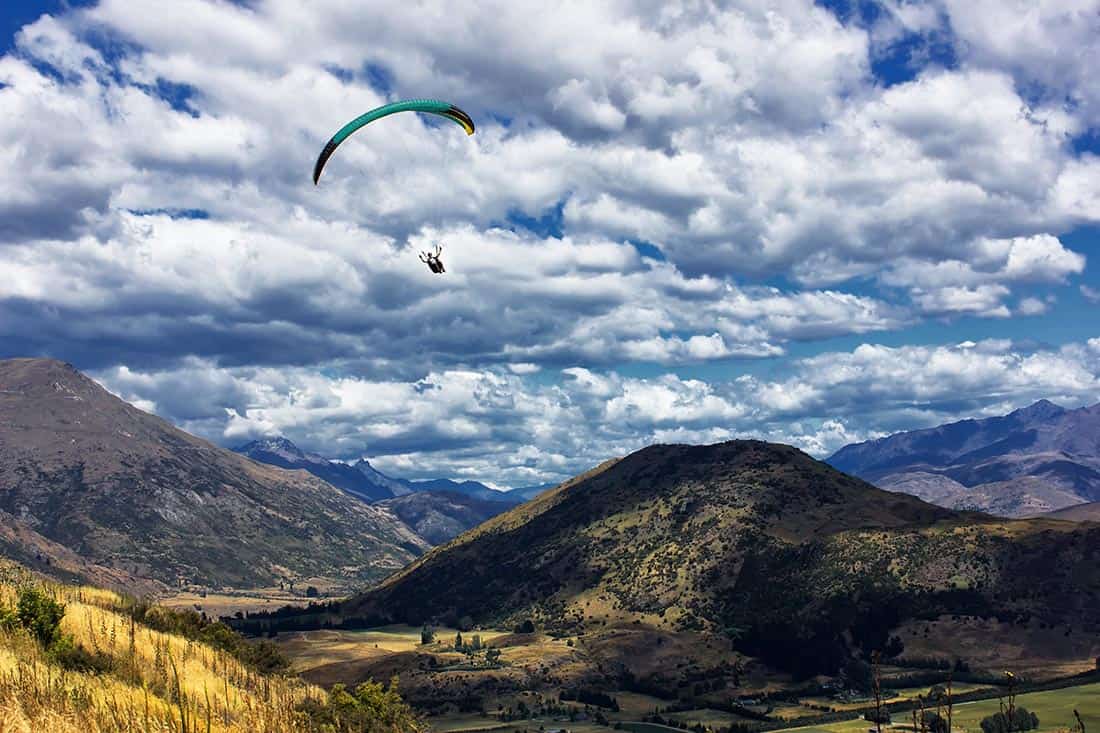 New Zealand truly is the ultimate adventure destination, and this is just one reason why! You can paraglide through mounains and rolling hills.
Hooker Lake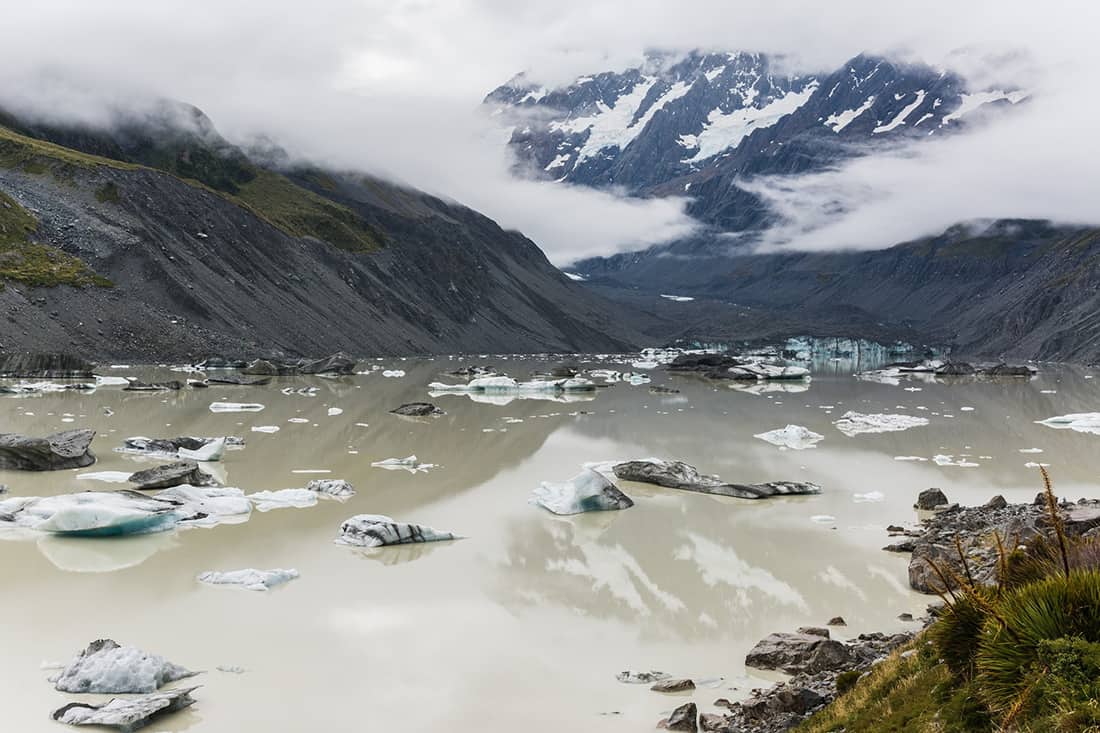 Hooker Glacier is the source for Hooker Lake, and is also home to another enormously popular day hike.
Queentown, South Island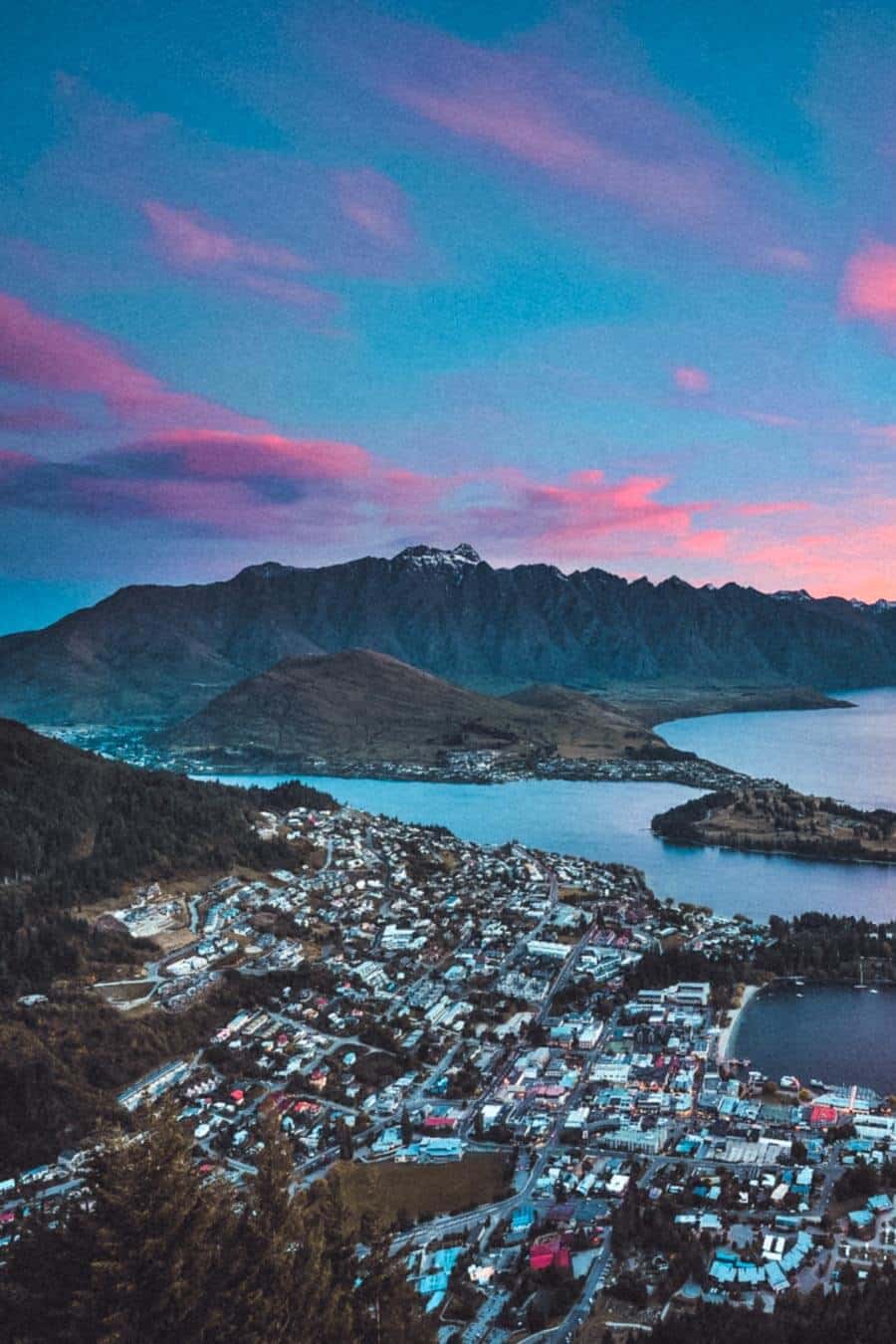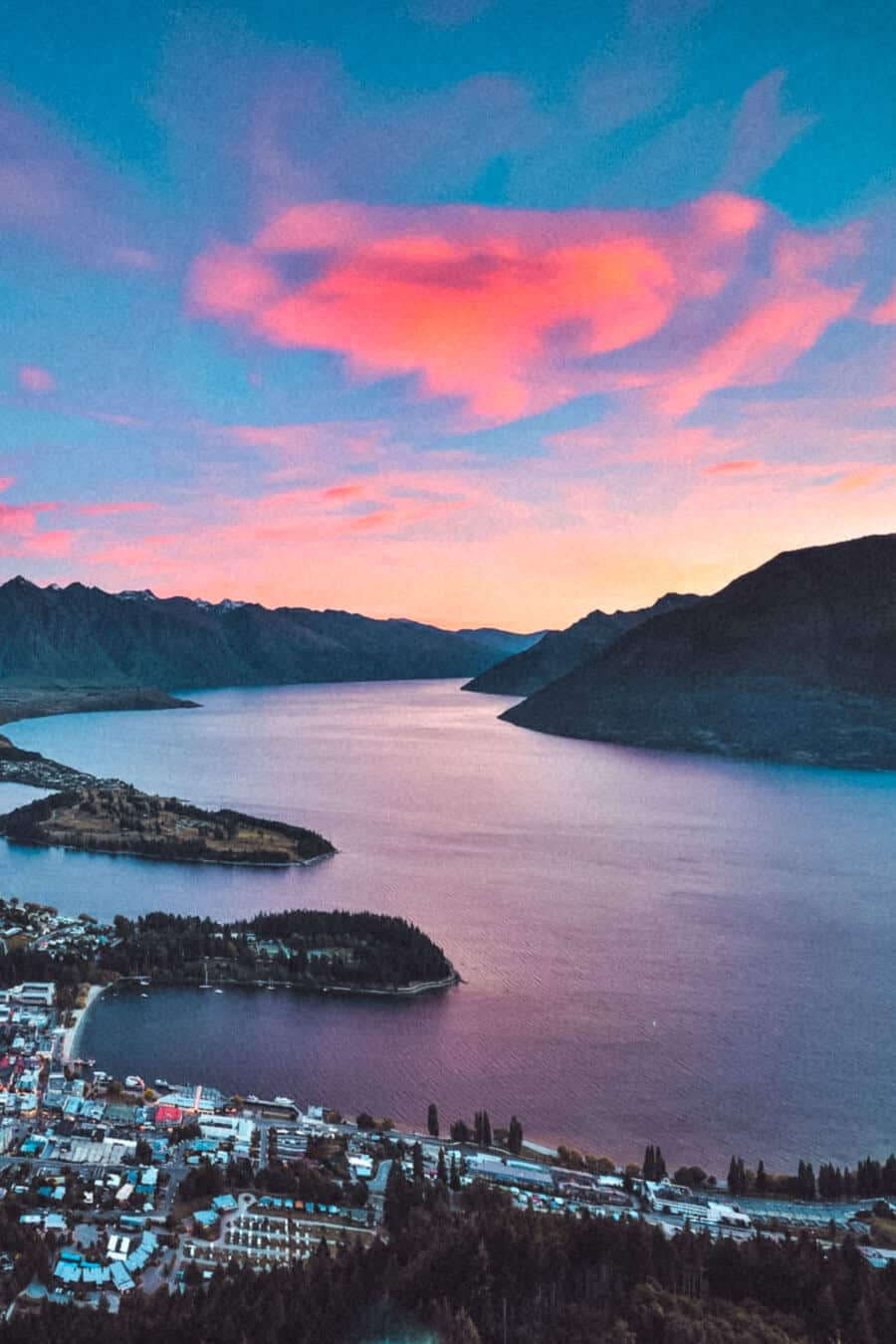 Queenstown, New Zealand, sits on the shore of Lake Wakatipu, and its location on the edge of the Southern Alps make it a prime location to set off for adventure sports (paragliding, skiing, snowboarding, backcountry skiing, mountain biking, and bungee jumping to name a few).
Alpine Turqoise River
Another New Zealand landscape that appears too good to be true, but isn't.
Moeraki Boulders on the Koekohe beach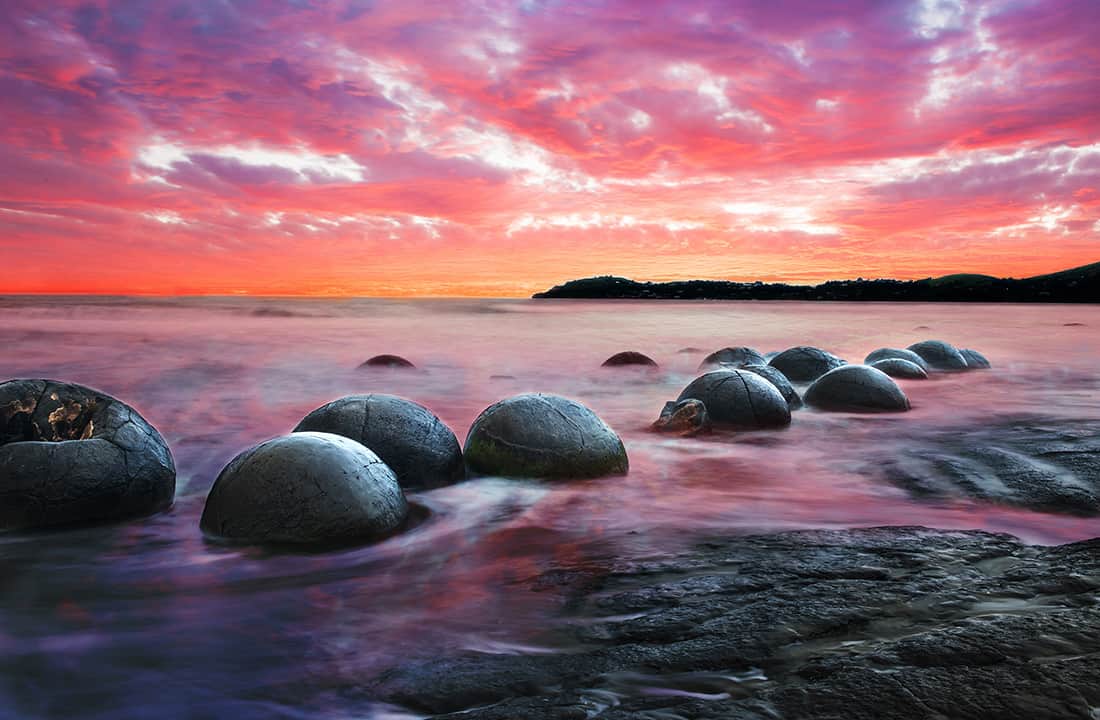 The Moeraki Boulders are formed by unique rock formations and constant waves eroding them smooth. Their out of this world appearance may be why they are at the center of a number of Maori legends.
Mount Roys, Wanaka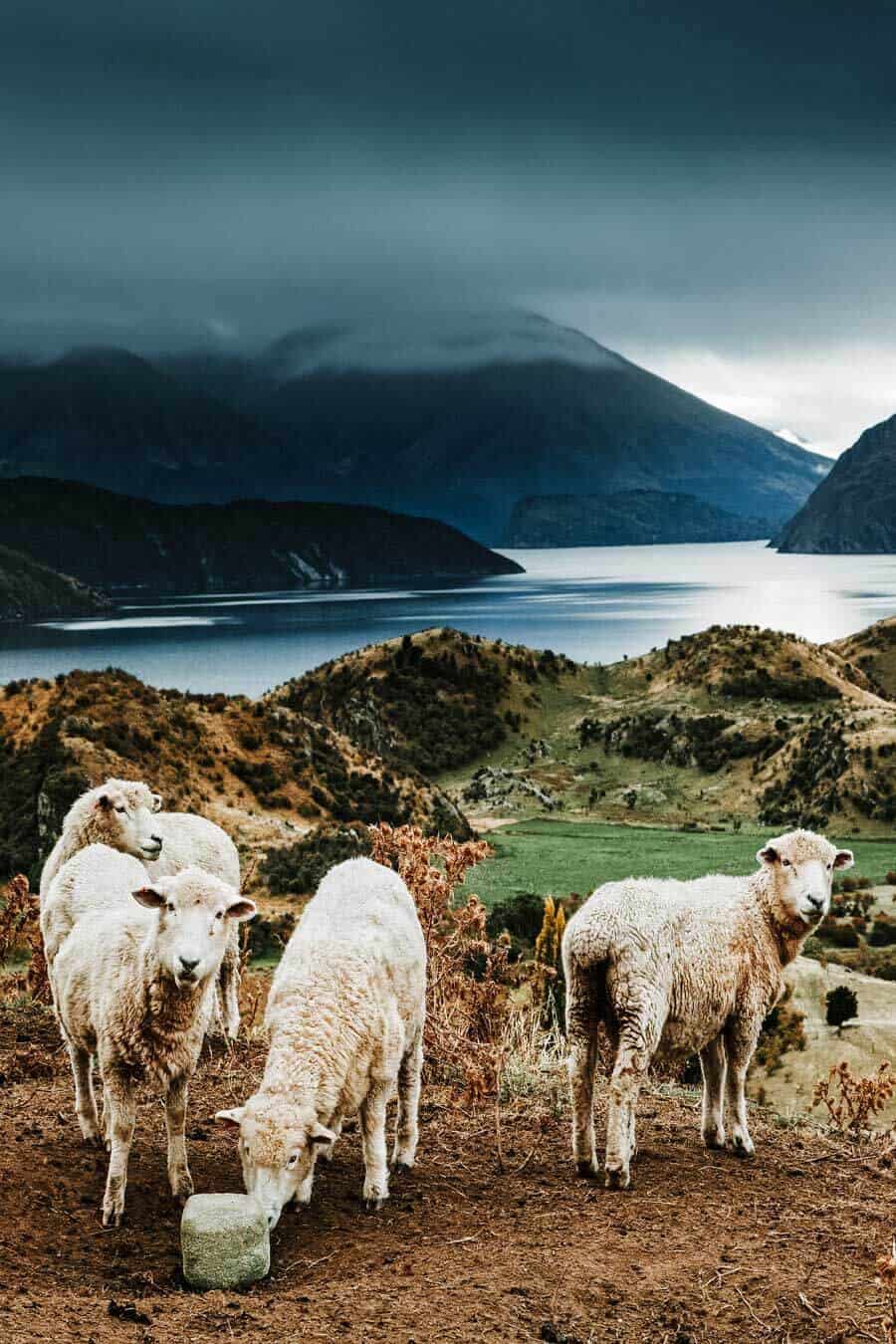 Another one of New Zealand's most popular hikes, but it is also known as being one of the most difficult hikes in the world as it tends to go straight up!
Waimangu Geothermal Area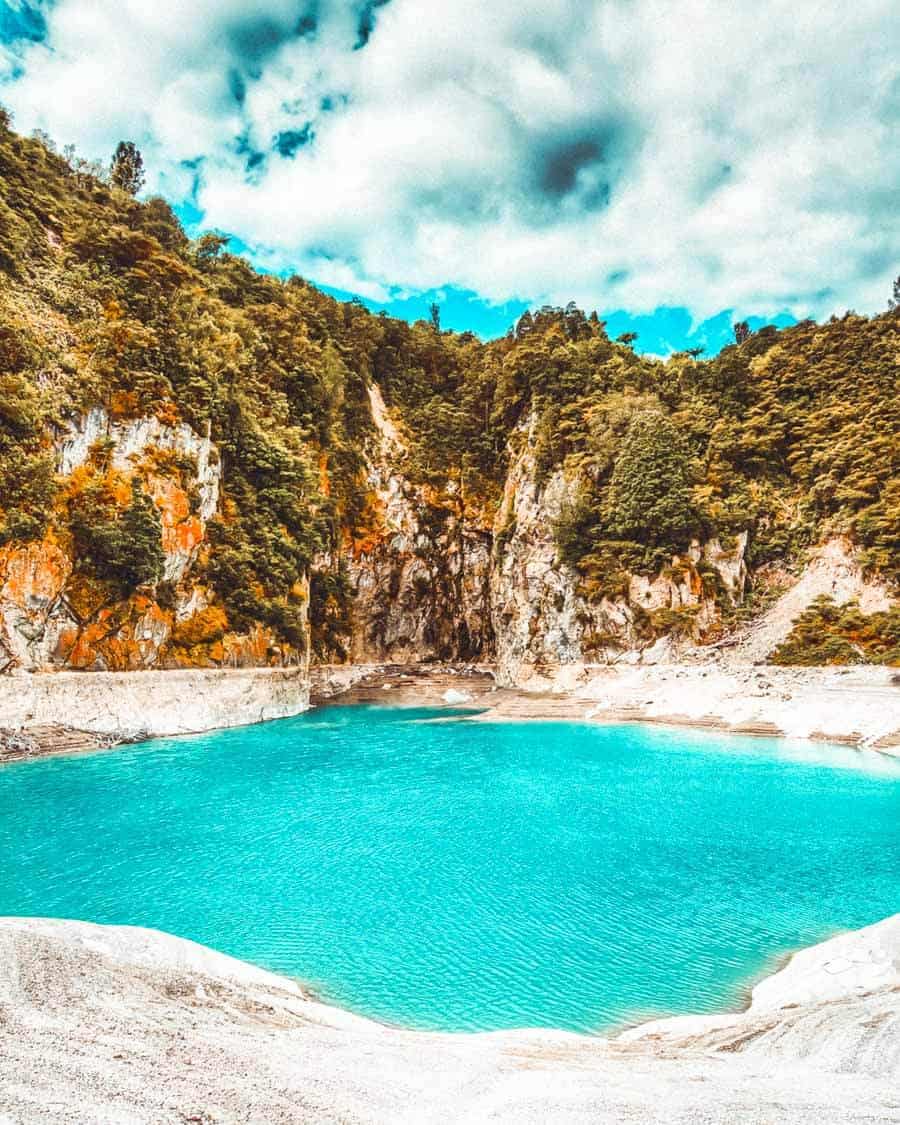 The geothermal activity helps give the water its color, but don't drink the water as it is highly acidic.
Nugget Point Lighthouse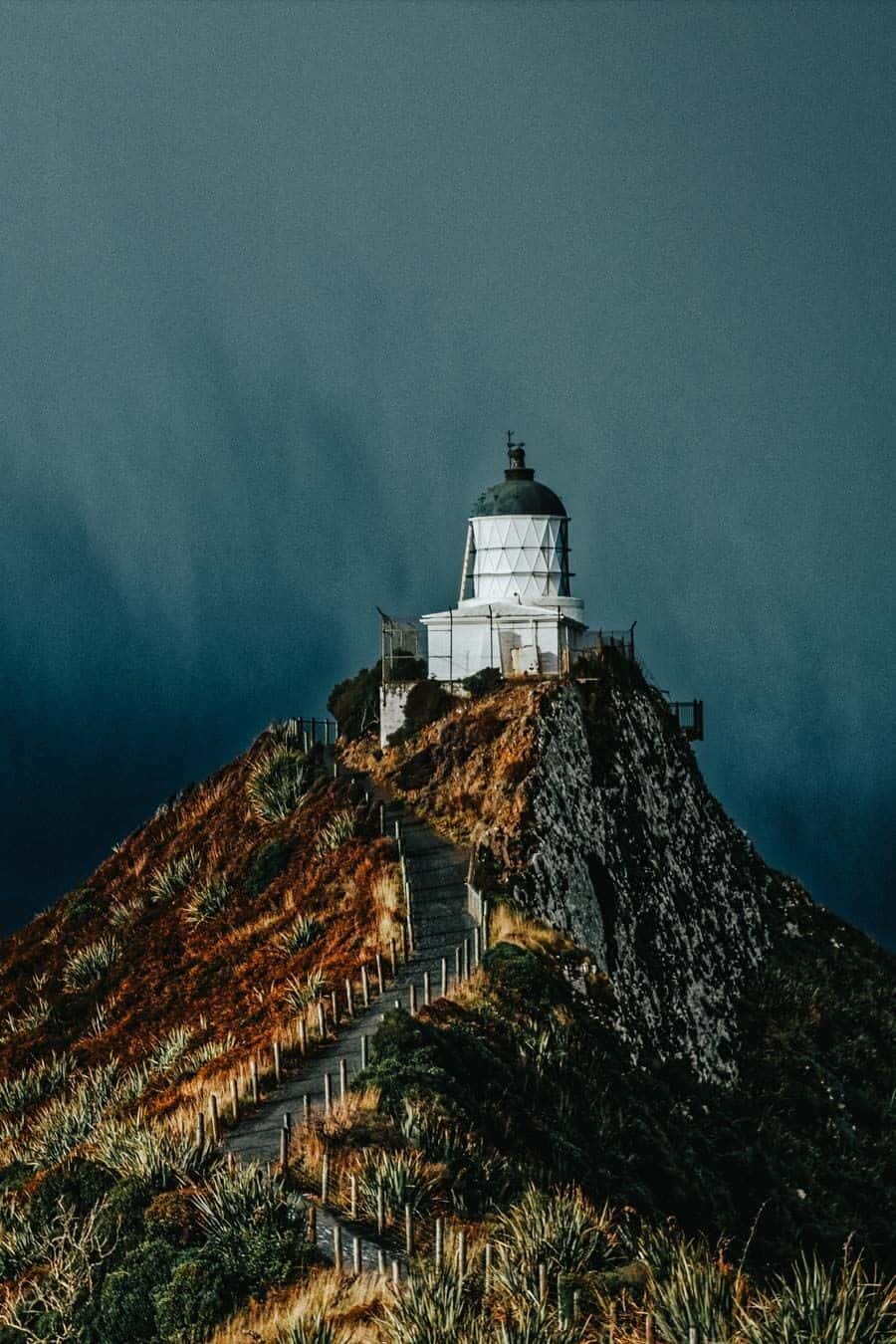 Nugget Point is another headland jutting out into the ocean. These rocky beaches are an excellent place to see wildlife like fur seals, pied shags, sooty shearwaters, yellow-eyed penguins, and spoonbills (yes, I had to google what most of those were). The yellow-eyed penguins are the best!
Did you guys love the landscapes in New Zealand?
Read Next: Visiting the Glow Worm Caves in New Zealand
If you enjoyed this post don't forget to share it with your friends! Thank you so much for reading.