This is a guest post by Julia Martin.
5 Incredible Road Trips in Italy
Italy is one of the most naturally beautiful countries in the world. Its rich history, countless number of archaeological sites, remarkable architecture, delectable cuisines, rolling hills, and stunning beaches make it a must see. The problem is that all of these attractions aren't all super close to each other.
To best appreciate the variety of sites, I highly recommend you rent a car and take an epic road trip through Italy. This allows you to actually see the things you want to see, and skip the things you may not be as excited about. Below are 5 of the best road trips in Italy.
Touring Italy by Car: The Best Way to Tour Italy
1. Dolomites Road Trip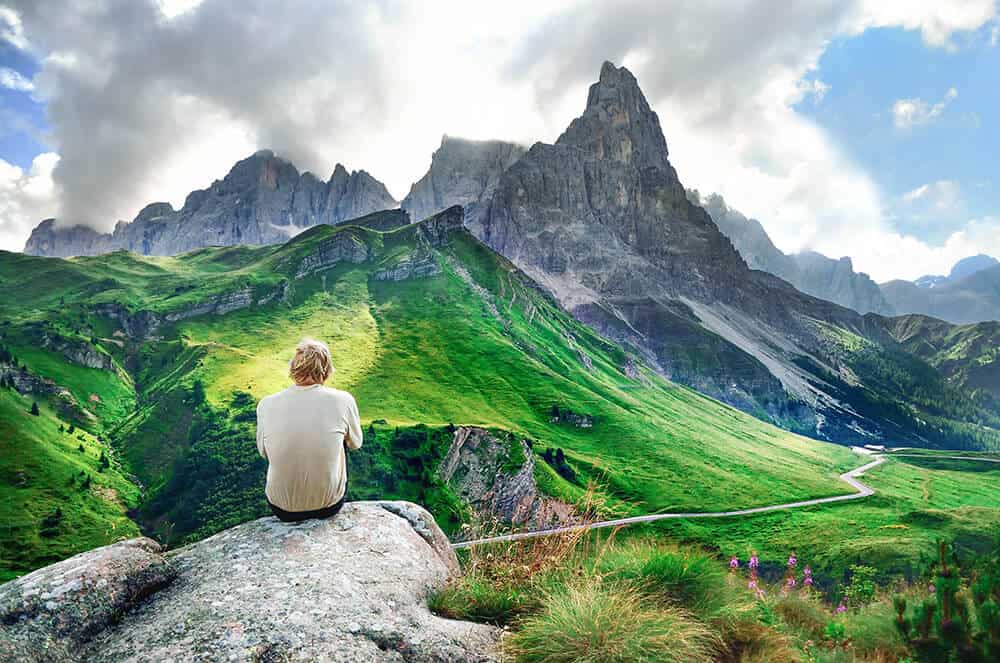 Who doesn't want to take a beautiful alpine drive? Minus concerns about getting distracted by the natural beauty and falling off a cliff, the Dolomite mountain range is the perfect road. The 86 mile long Great Dolomite Road starts in Cortina d'Ampezzo, which is just a couple of hours drive from Venice.
From Cortina d'Ampezzo, you drive to the Falzarego Pass and finally reach Bolzano in Trentino-Alto Adige. The trip takes about 4 hours. Obviously you can take longer if you like, and if you want to stay in the region, there are beautiful villages that offer hikes and day tours.
2. Sicily Road Trip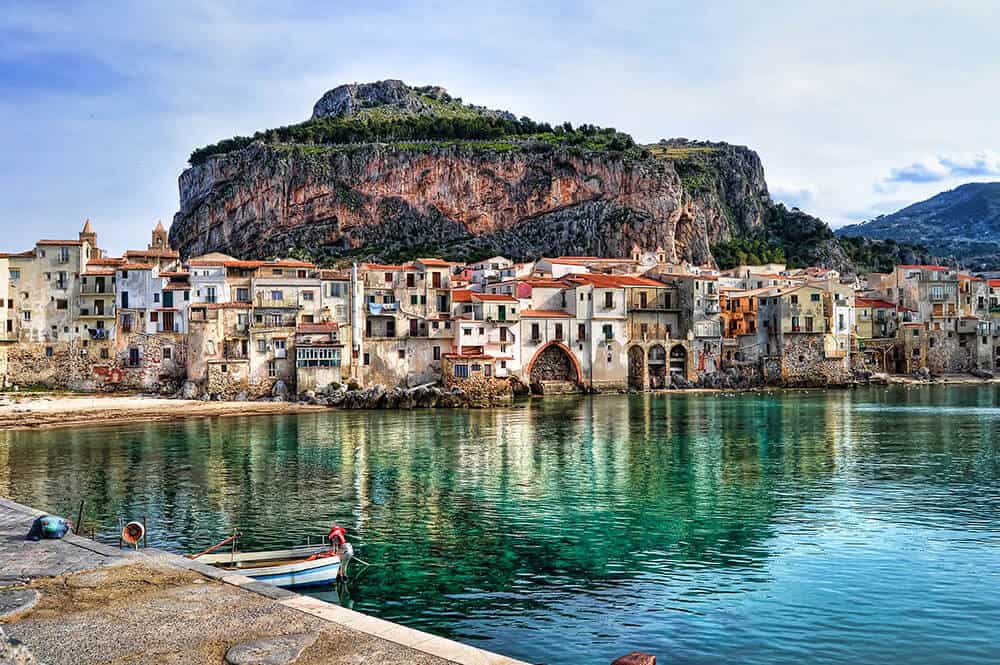 Sicily is another impossibly beautiful region in Italy; it has a diverse and dramatic coastline that boasts a windswept shore and powdery white sands. You can start your road trip in Palermo and drive to the Zingaro Nature Reserve, and then enjoy peaceful moments on some of the most stunning beaches in Italy. You should then stay overnight and visit Noto the next day. This trip is perfect for beach lovers.
The Cala Tonnarella in Zingaro Nature reserve is a must-visit as it has sweeping birds-eye views of the island, the medieval Erice town, Bermuda-blue water, and bone-white sand. Google Scala dei Turchi and Noto, within seconds you'll see the beauty of these places will make you want to stop there.
3. Stelvio Pass Italian Road Trip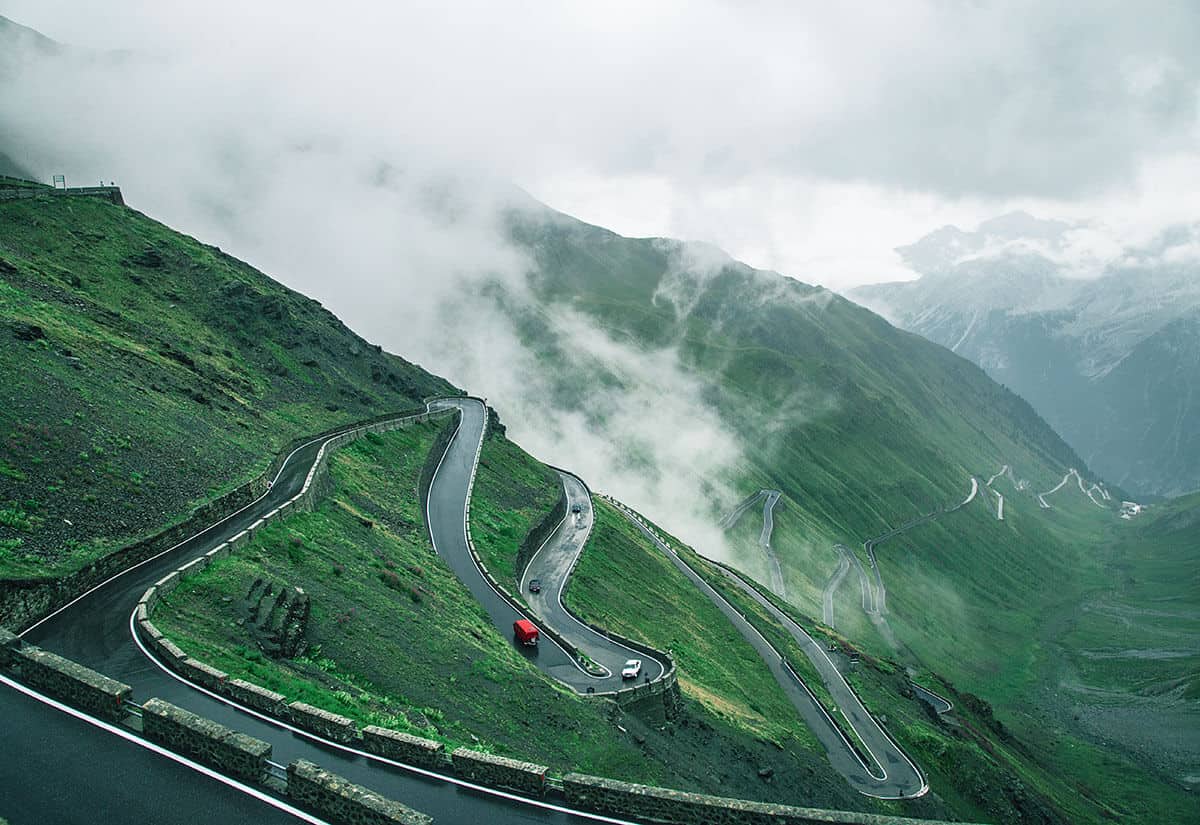 This drive is located in Italian Alps between Bermeo and Stelvio; the Stelvio Pass is a scenic point in the midst of hilly roads. This is a world famous spot mainly because of its daring and challenging roads. Drive carefully as these roads entice super-car owners to come and speed through the twists and turns (think Lamborghini and Ferrari).
4. Tuscany Road Trip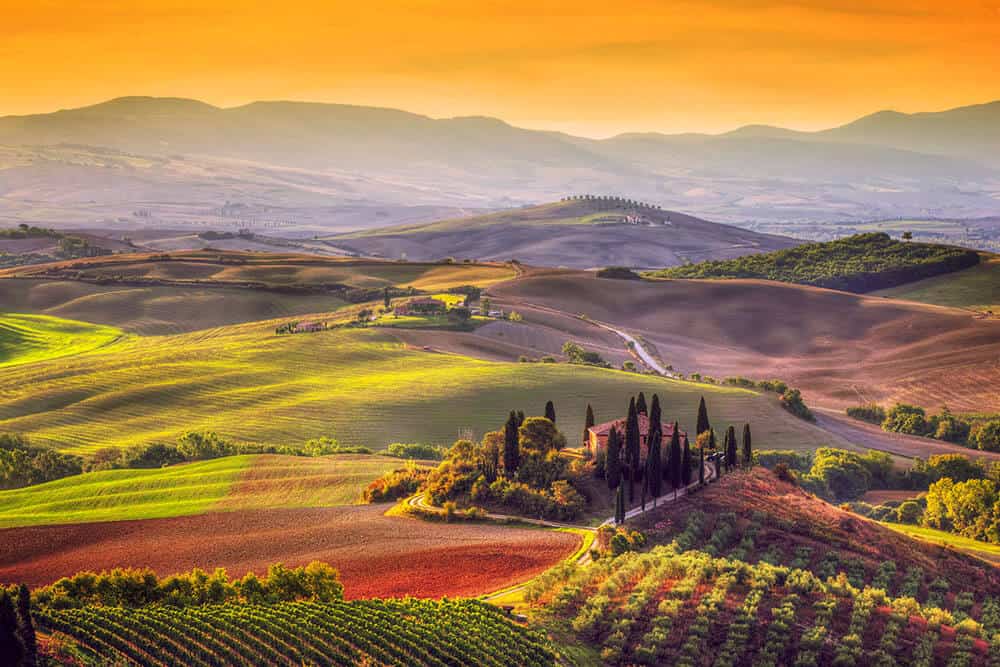 Tuscany is yet another amazing region in Italy. Its vineyard-dotted and bucolic landscape makes for another perfect Italian road trip. You can start your road trip in Florence and drive to the Chianti wine region in 30 minutes. Then continue on through Strada and Greve towards Siena. After reaching the wine country, make sure you sample some delectable wines. Also, what should be a surprise to no one is that there are more world renowned restaurants in the area that you can't miss.
5. Amalfi Coast Road Trip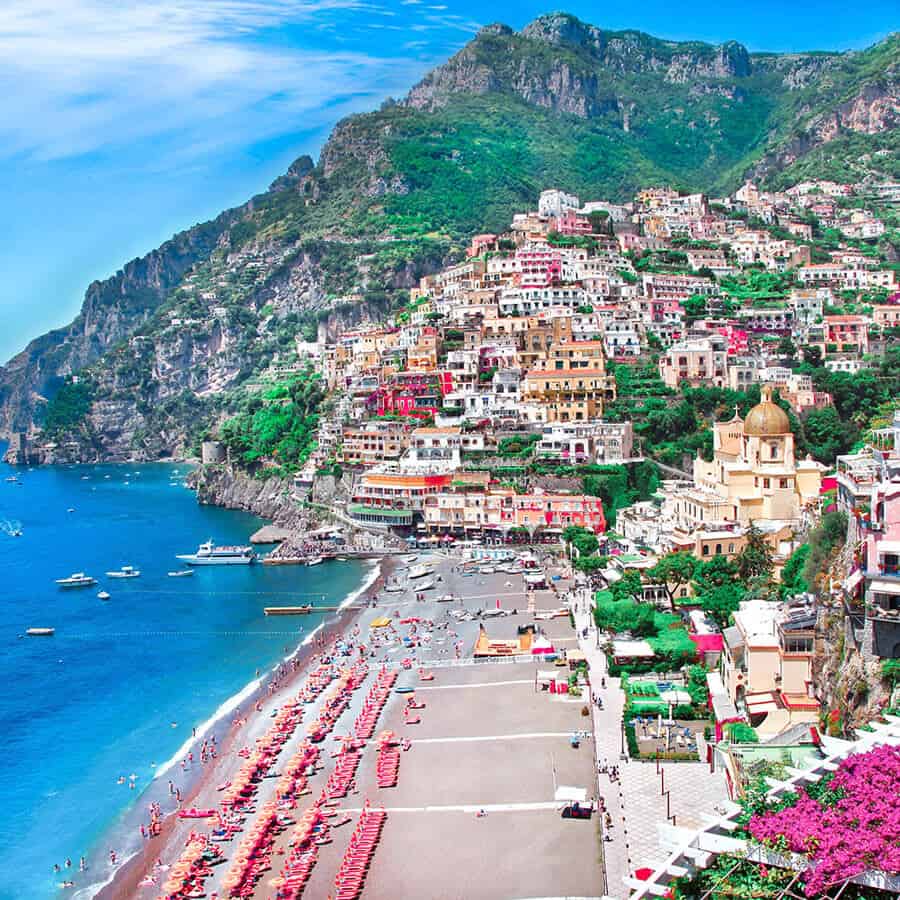 The Amalfi coast boasts of some more of the most stunning beaches in Italy. The hillside coastline is often called the most spectacular coastal area in Europe. Driving on the hillside roads gives you the best views of the ocean and also allows you to stop at more world renowned restaurants.
You can start from Salerno and drive to Vietri Sul Mare (a small city known for its ceramics). There are also narrow and curvy roads that will add to your driving adventure. While in route you can't miss visiting attractions such as the mail hub of the Amalfi coast, Cattedrale di Sant' Andrea, and the near vertical town of Positano (you'll be amazed at the steeply-stacked houses that cascade down the hillsides).