When planning a honeymoon, you want to make sure to choose a destination that will leave a lasting impression. There are countless options to choose from, yet various parts of Italy always seems to be shortlisted.
If you don't know why Italy is an instant contender for a dream honeymoon keep reading and see seven perfect Italy honeymoon destinations that will explain immediately.
Keep reading to see the most romantic places to visit in Italy for your honeymoon
7 of the Best Honeymoon Destinations in Italy
Tuscany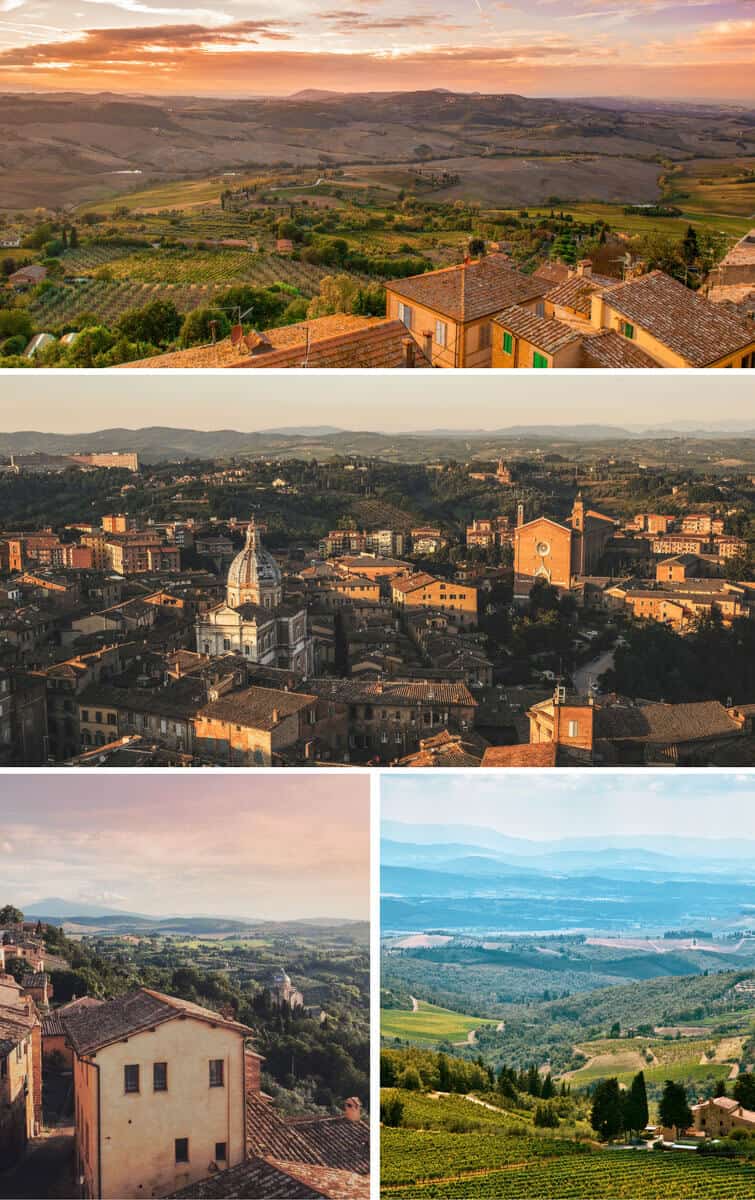 Tuscany is made up of sprawling stretches of olive groves, orchards, meadows, historic buildings, luxury villas, and chic hotels. This is where you can spoil yourself in luxury.
Florence is the most prominent city in Tuscany, and is a masterpiece of renaissance art and architecture. Consider taking a hot air balloon ride over the expanses of cypresses and vineyards, as it is an amazing way to see the region. At the end of the ride raise a toast for you love with a glass of sparkling champagne.
Take a walking tour to explore the towns of San Gimignano, Cortona, and Pienza, or do a wine tasting tour to sip some authentic Chianti wine at Italy's finest vineyards.
Venice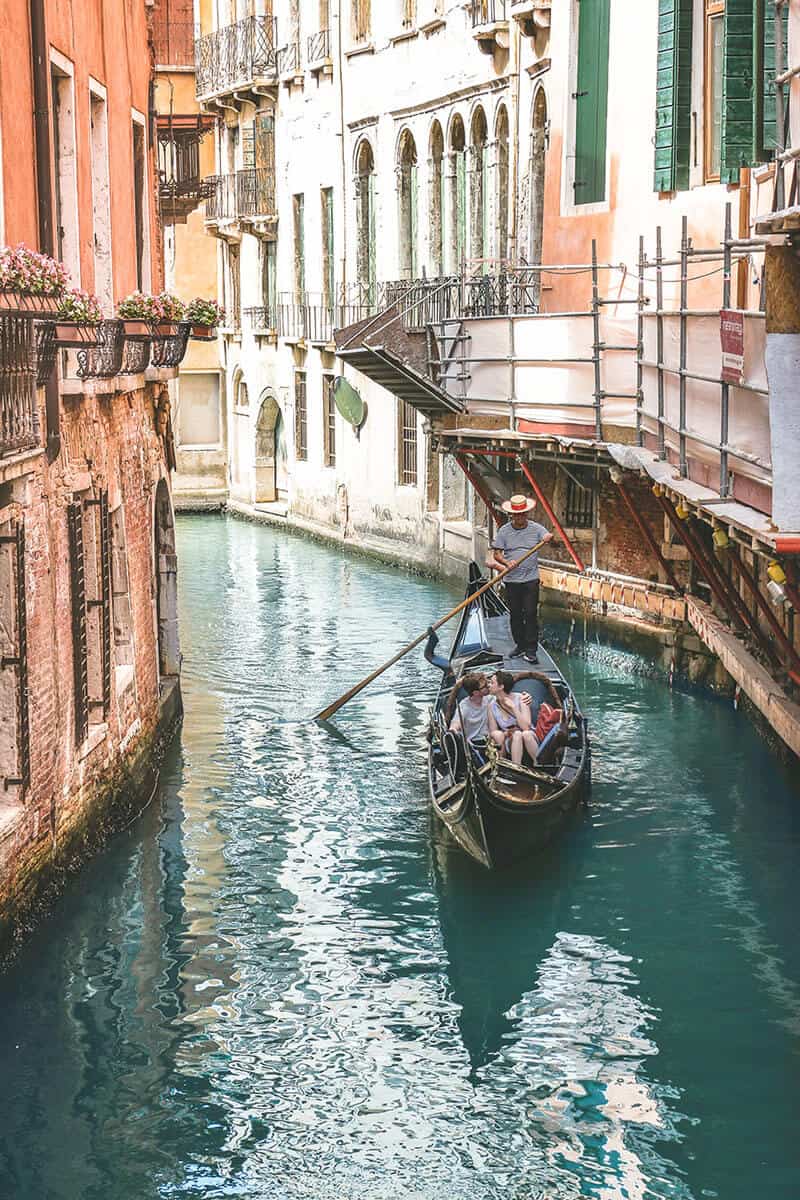 Venice is famous as a city of canals, where many of the streets are actually waterways. The city exudes romance in its rustic architecture, its intertwined canals, and in its compelling ambiance. It is consistently called one of the most beautiful cities in the world, and is a place where you can woo your beloved once again.
Taking a gondola ride through the meandering waters is an obvious but amazing thing to do. While drifting on the canals you can't help but marvel at the stunning water edged structures made up of intricate medieval architecture.
The evenings turn romantic with the Baroque city glowing hazily in subtle illuminations that take you back to the picturesque Renaissance era.
Italian Riviera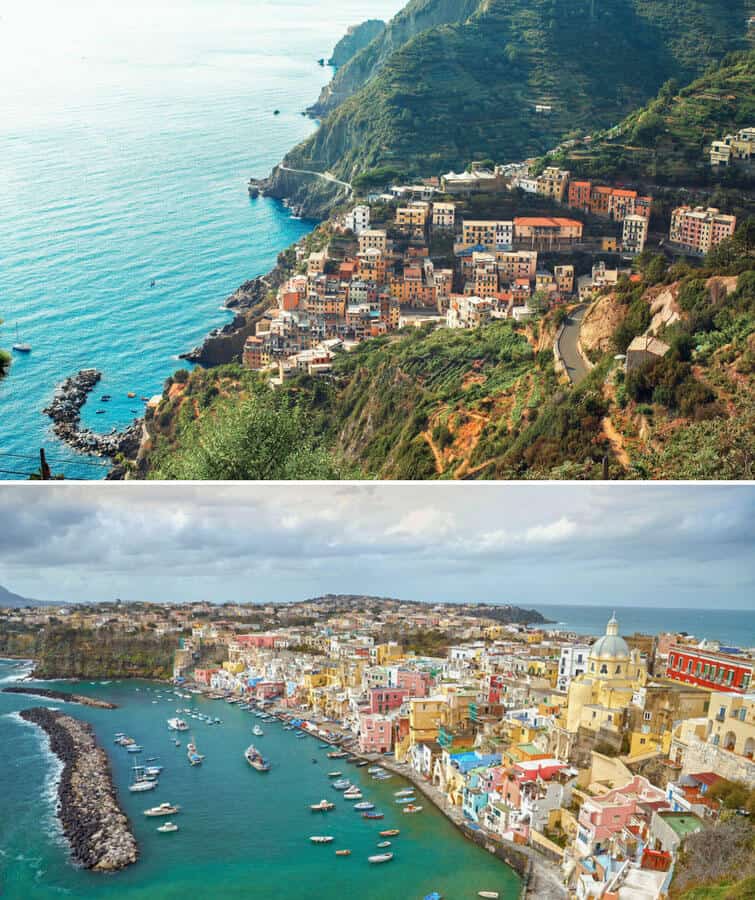 The Italian Riviera is a seductively beautiful region that even surpasses the charm of French Riviera. This coastal stretch is nestled amid the picturesque surroundings of the Ligurian Sea and the mountain terrains of the Maritime Alps and the Apennines. Its mild climate and laid back ambiance are perfect for a romantic getaway.
The coastal towns feature pastel toned structures and a modest lifestyle that make the entire region feel cozy.
The colorful cliff edged town of Cinque Terre, the quaint seaside village of Portofino, and the picturesque resort town of Santa Margherita exude the idyllic settings for a honeymoon.
A romantic stroll through the winding alleys of these postcard scene sea side villages will help make incredible moments.
Aeolian Islands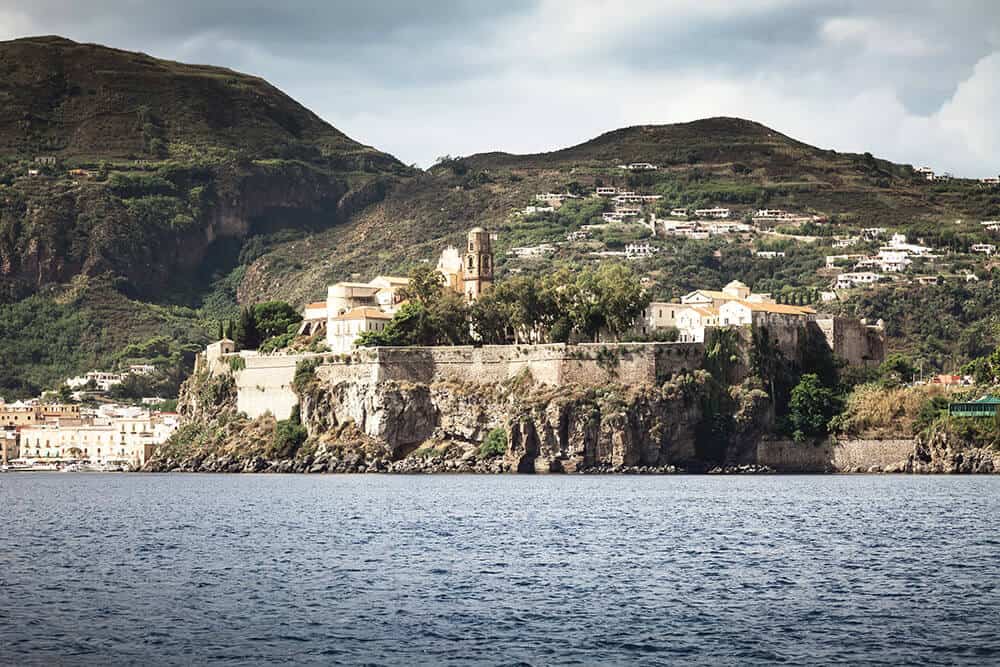 These islands are set far away from the shores of Italy in the azure waters the Tyrrhenian Sea. Unlike the rest of Italy's coastal spots, the Aeolian islands are great for some off the beaten path experiences.
An island hopping tour to its seven islands lets you get spectacular ocean vistas from different perspectives along with other extraordinary experiences. You can take a thrilling hike around the smoldering volcano of Stromboli Island, wander along the black beaches of Volcano, or spend some time in indulging in a mud bath and a natural hot spring dip.
Amalfi Coast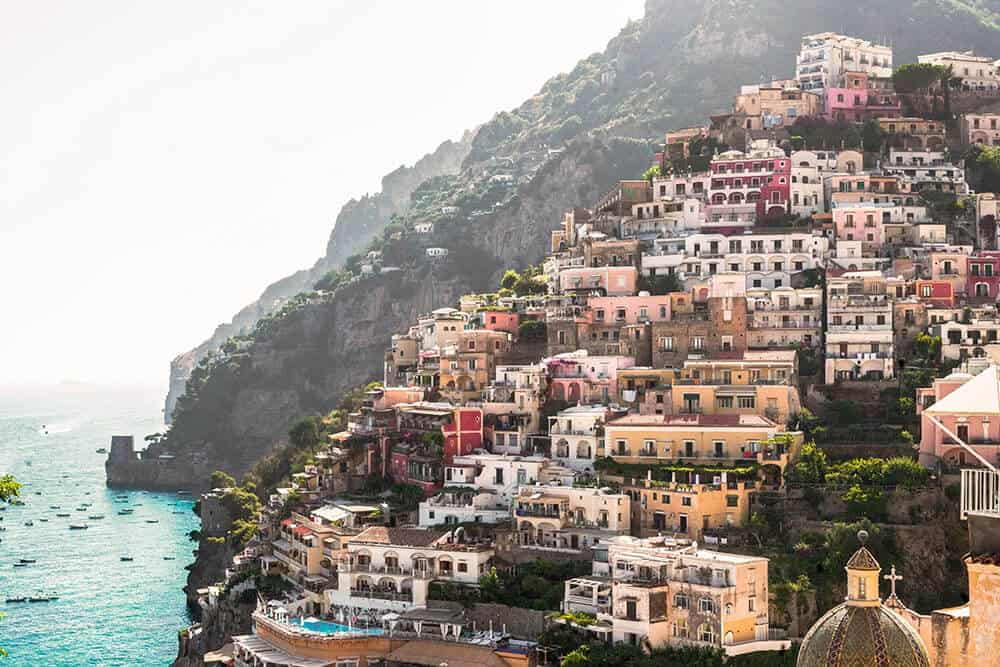 The Amalfi Coast is one of Italy's gorgeous coastal gems that has an array of places perfect for a romantic vacation. This coastline sits along the southern edge of Italy and features rugged mountains, tranquil beaches dotted with secret caves, as well as impressive hillside towns.
Even if all you do is walk around and gawk, the time will be well spent, but there is plenty else to do. Take a plunge into the sea, find a secluded beach, or enjoy delicious seafood.
Piedmont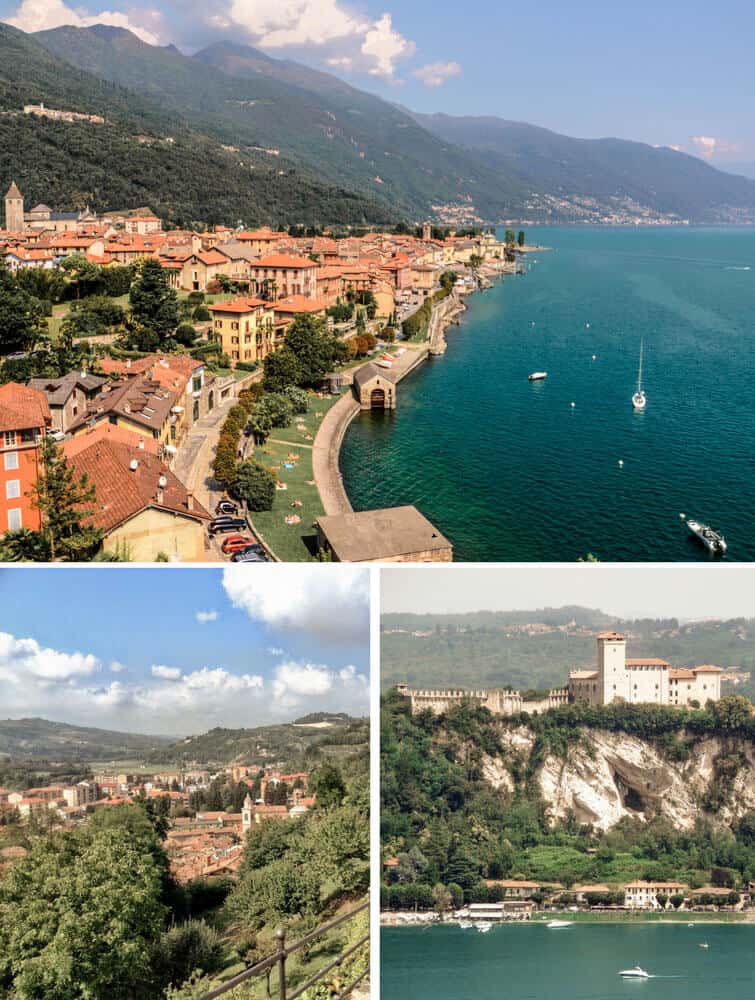 Piedmont is a mountain retreat set in the northwest corner of Italy. This mountainous haven has lush scenic valleys, stunning landscapes blanketed in vineyards, and sublime countryside villages punctuated by medieval castles and historic structures. The blending of Swiss, French, and Italian cultures adds uniqueness to the region's charm.
Head through historic towns and take time to relax by the second largest lake in Italy, Lake Maggiore. In the region don't miss the restaurants and wine. Don't forget to stock some bottles of finest wines to take back with you to celebrate other special occasions.
Lake Como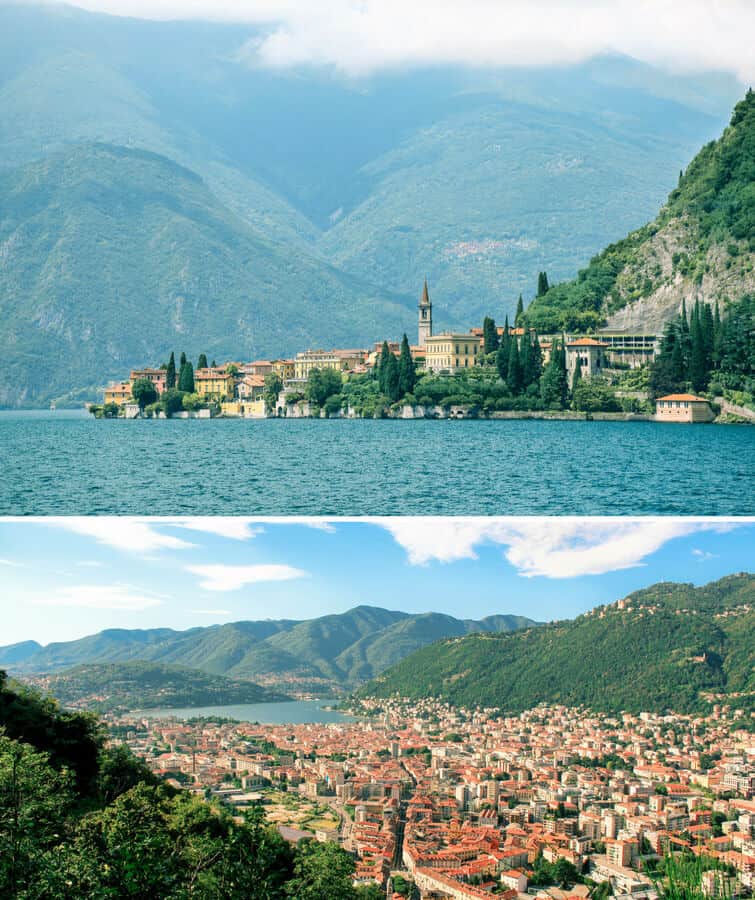 You can whisk your beloved to spectacular lakeside towns amid sparkling water and mountain settings at Lake Como. This lake is set in Northern Italy's Lombardy region. With the Alps as a backdrop, Lake Como is one of the most common honeymoon places in Italy.
The winding shoreline is speckled with quaint seaside villages and elegant villas offering views of the picturesque lake. This is a perfect place for some luxury indulgence as the region is dotted with an array of grand hotels and opulent spa resorts, or even lake cruises that will spoil you and your loved one.
Italy is all about enjoying life and it shares this quality with its guests. As for lovers visiting this country, Italy will make them fall in love with each other all over again. It will take your breath away with stunning natural panoramas as well as the charm of the Italian lifestyle.
This is a guest post by Priya.