There are so many things to know about Aruba before going. These Aruba travel tips will have you ready and prepped for your trip in no time.
13 Best Aruba Travel Tips to Know Before Going
Aruba is part of the Netherlands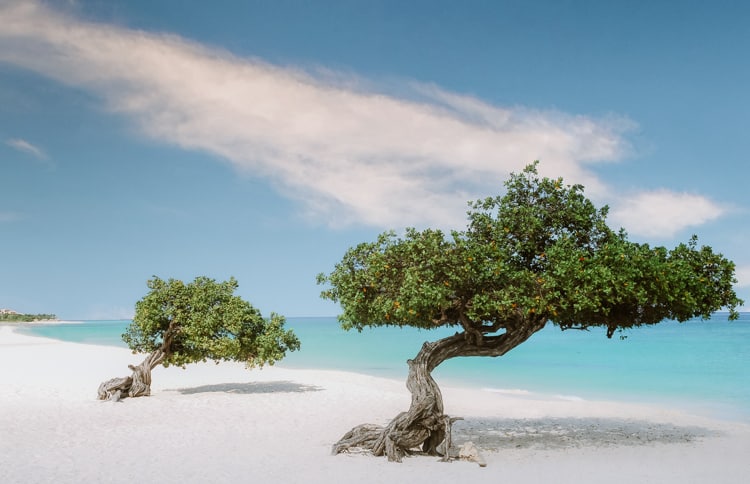 Aruba is a small island, that is actually not its own independent nation, but part of the kingdom of the netherlands. Even though it is part of the kingdom of the Netherlands, it isn't really as they are their own constituent country, which basically means the run themselves.
If you are visiting from the US you do not need to exchange currency
The next Aruba travel tip has to do with their currency. They have their own currency the aruban florin, but if visiting from the united states dont even bother to exchange currency.
While there, we didnt find a single place that didnt take us dollars, this is likely because its value is pegged to the us dollar. Dont need to worry about currency fluctuations.
Everyone Speaks English
Also, even though english isnt one of the official languages, good luck finding a non english speaker. We even went to a local church service that was spoken in english. Papiamento
Rhode Island is 15 times bigger than Aruba
Aruba is small, tiny rhode island (not actually an island is 15x bigger than aruba), total population of about – 180 sq km (69 sq miles)
The Best Month to go to Aruba is every month
You may be wondering, when is the best time to visit Aruba? Aruba has the least amount of rainfall in the Caribbean. It's proximity to equator make it great to visit year round. We were there for new years and predictably hot and gorgeous.
With an average rainfall just over 20 inches, anytime of the year is perfect for a visit to Aruba.
No hurricane season in Aruba – Another huge perk is that Aruba isn't in the typical hurricane path so you do not need to worry about detestation, cancelled trips etc.
No hurricane season in Aruba
Not being in hurricane alley helps continual development. Weather is very typically dry and arid, not what you expect, but this also means that your relaxing beach days arent going to get rained out, and still plenty of water activities available with miles of gorgeous turquoise water. — year round high of about 90, and low of about 78 i.e. fabulous weather.
There are Cactuses everywhere in Aruba – it is a desert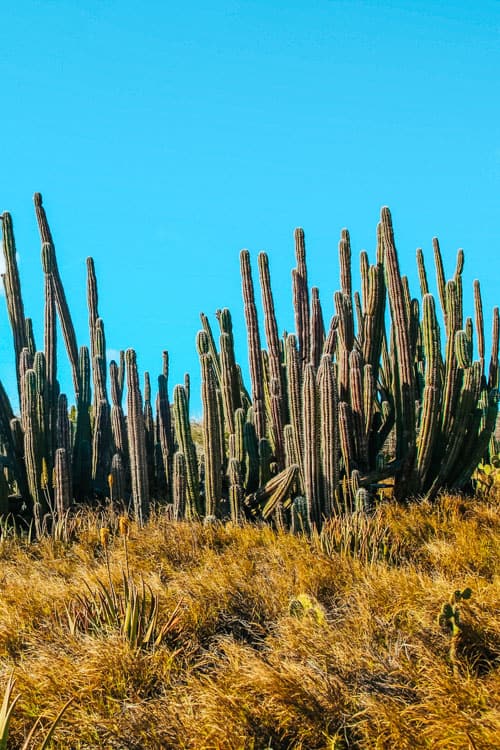 I thought the Aruba weather and climate would be similar to other Carribean islands. I was wrong! The first thing I noticed driving to our hotel was that Aruba is a desert. I have never seen cactuses so big! There are literally "forests" of cacti instead of trees.
Donkey's were roaming the streets
Certain parts of the island were full of wild donkeys. It was awesome. Check out the area ofLucia to Bringamosa – near Arikok National Park to try and see some Donkey's in the wild.
On a clear day, you can see Venezuela
Aruba is only 18 miles away from Venezuela – Don't let that scare you.
Don't let its proximity to Venezuela scare you, they definitely are stable and safe. 18 miles away, 29 km, while there people told us that people routinely swim across – i did not try
It is so close there used to be an Aruba to Curacao ferry. The ferries that used to be there years ago all went bankrupt because there was not enough interest.
Almost 20% of the island is a national park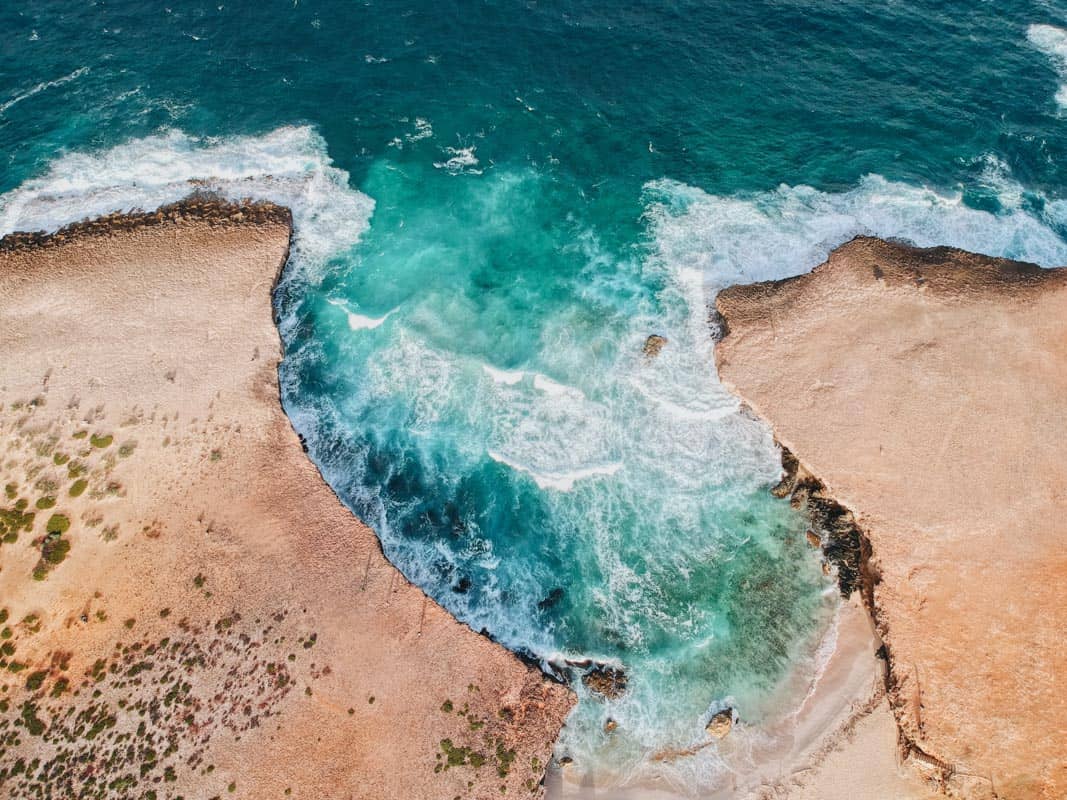 Arikok National Park was one of my favorite things to see in Aruba. There are incredible remote beaches, dramatic coastlines, natural bridges so much more.
Aruba Drinking Water
You might be wondering, can you drink the water in Aruba? The last thing anyone wants is to get sick on vacation.
It turns out that the Aruba water is not only safe to drink, they have some of the highest quality drinking water, straight from the tap. while No freshwater can be found on the island, they distill their seawater so it is drinkable.
Cold showers
We did not stay in a fancy hotel, but they were nice enough that I thought there would be hot water. When we went to South America every hotel we stayed in had hot water. Not in Aruba. We stayed in 2 hotels, both were without hot water. I am sure if you stay in the nice hotels you will have hot water.
Fresh Fruit was hard to come by outside of the hotel zone
I couldn't wait to head to Aruba and get some good quality fruit. I was expecting fresh, exotic fruit smoothies around the clock but what I got was anything but. I could not find one place (and we really searched) that sold fresh smoothies.
What Aruba travel tips would you add to the list? Comment below with your best tips.