So you're thinking about traveling to the land down under?
What great idea! The picturesque beaches, the laid back vibe, and the natural beauty… what more could you want?
However, if you're still not entirely convinced, take a look through this list of the best natural wonders of Australia to get you excited.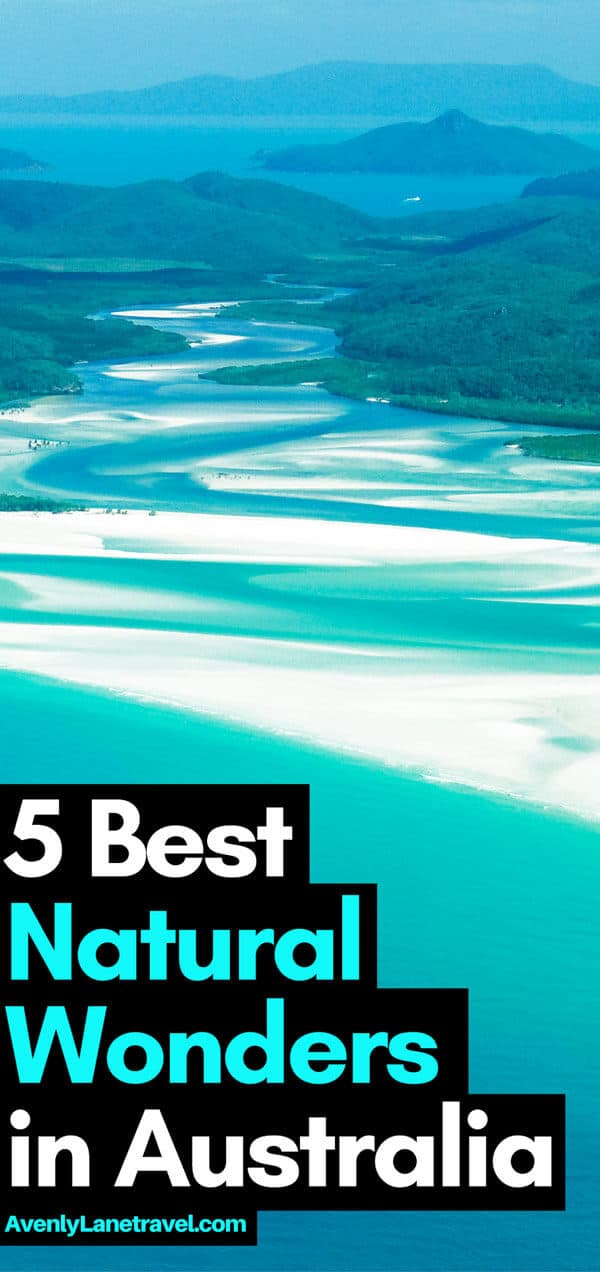 5 Most Beautiful Natural Attractions in Australia
1. The Great Barrier Reef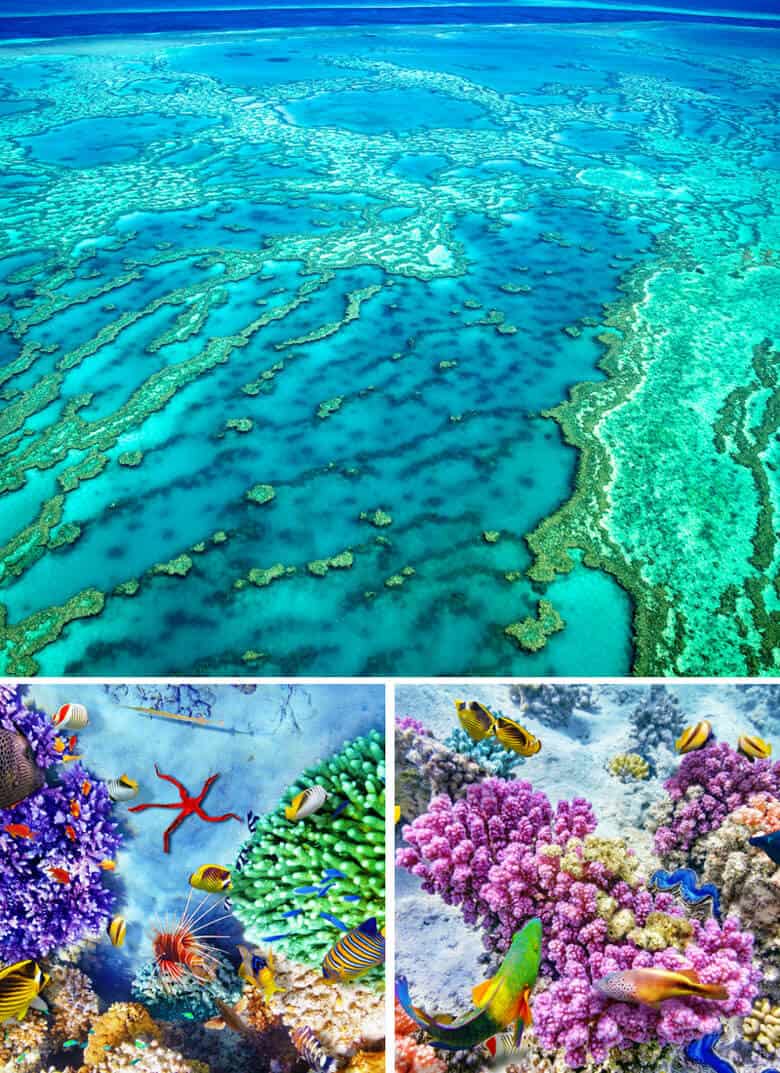 Australia's beautiful Great Barrier Reef is unlike anything else; it attracts millions of visitors from all around the world. The come to immerse themselves in the beauty of the ocean in tropical North Queensland.
The reef surrounds several gorgeous tropical islands. It is made up of over 3000 individual reef systems and a variety of marine life.
There are many different ways you can explore the Great Barrier Reef with snorkeling, helicopter tours, glass bottom boats, and scuba diving to name a few. Scuba diving is probably one of the most popular choices due to the way it allows you to get up nice and close to the 2,300km long phenomenon.
2. Uluru (Ayers Rock)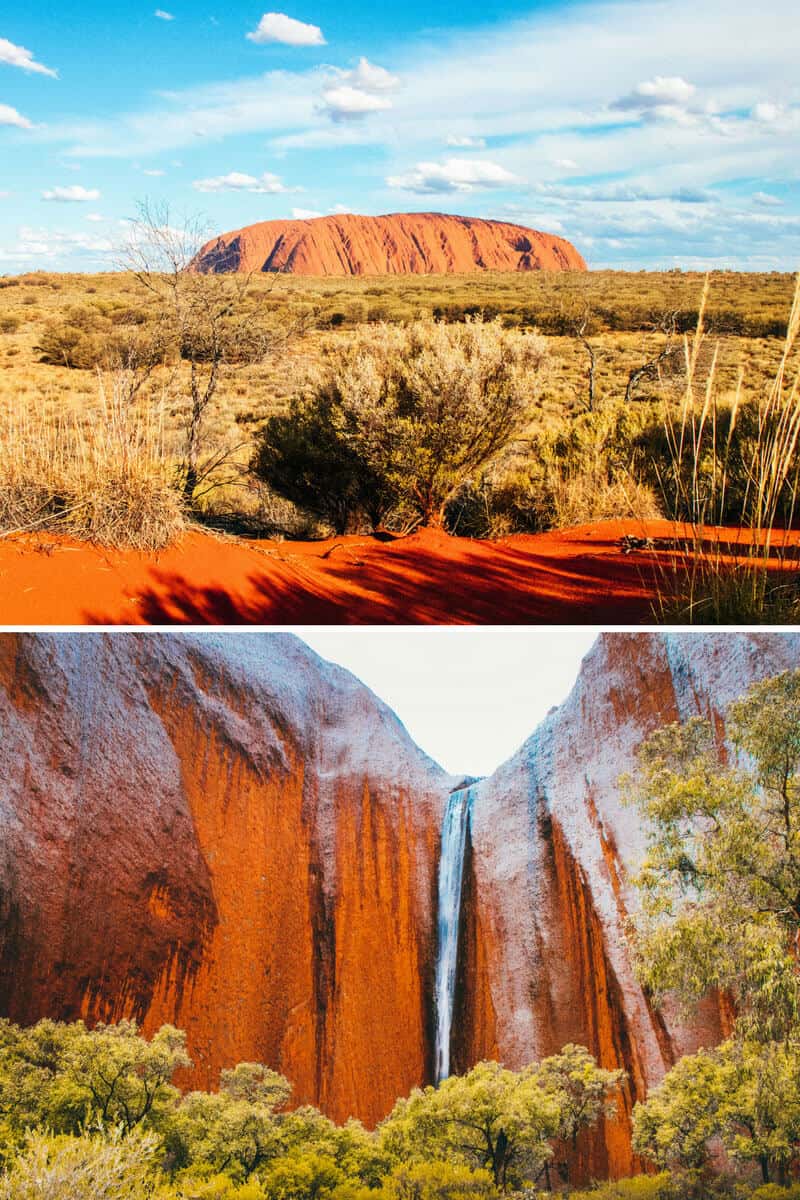 This is quite possibly the most phenomenal natural landmark in Australia; Uluru is a huge chunk of 350 meters high sandstone. It is located in the southwest corner of the Northern Territory. Visitors that make the journey to this World Heritage Site can climb Ayers Rock or just explore the 10km footpath around the base.
You likely need at least three or four hours here to take in the pure natural beauty of the location. Keep in mind that during the summer months it can be extremely hot, so it's best to travel to the area during sunrise or sunset to avoid the blistering heat
3. The Twelve Apostles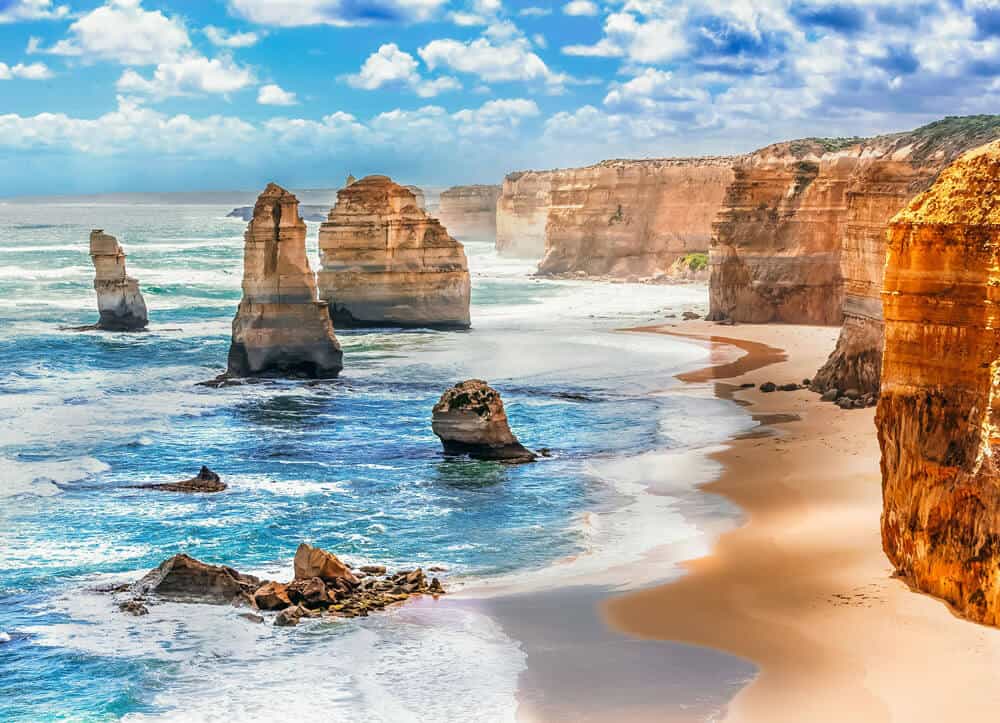 The Great Ocean Road wraps around the Victorian Coast of Australia, giving you a front seat ticket to the famous Twelve Apostles. These limestone formations were created by erosion and stand about 50 meters high.
Unfortunately, due to a recent fall there are only eight of the original twelve still standing. Their bases eroded at a rate of 2 centimeters a year (even more reason for you to get yourself to Australia as soon as possible).
4. Whitsunday Islands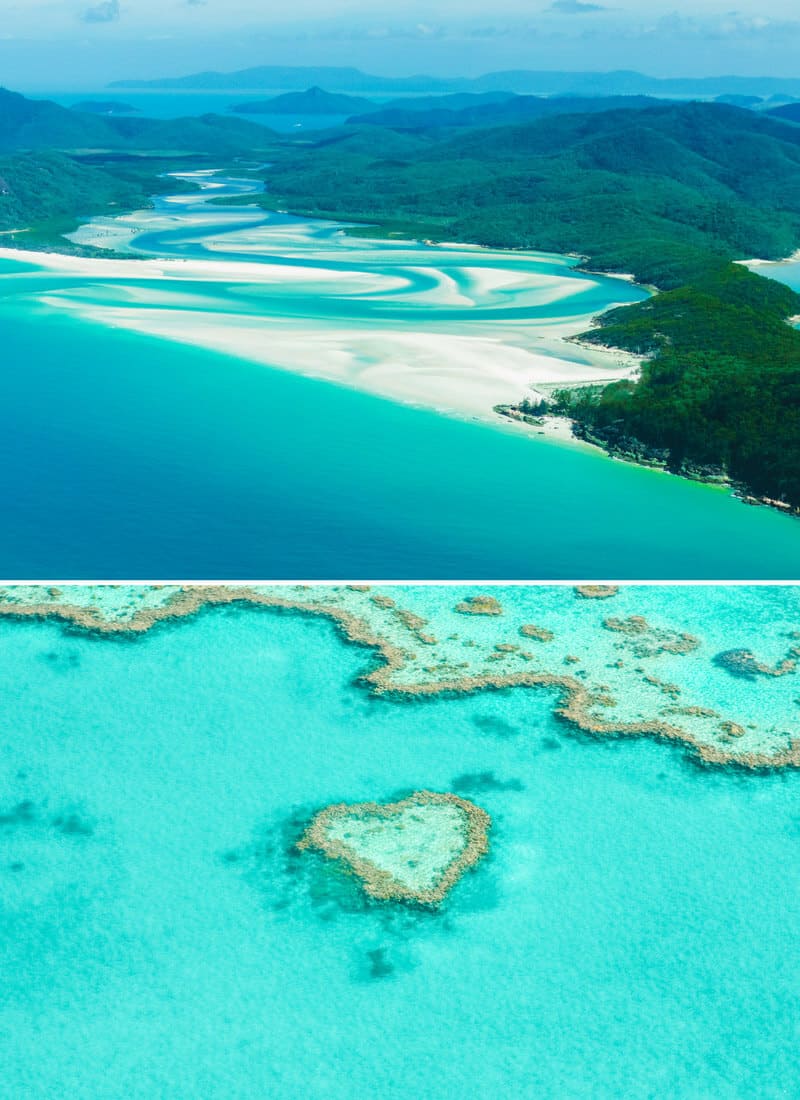 The Whitsundays are Australia's answer to requests for a tropical paradise. Made up of 74 islands, the Whitsundays are located in the heart of the Great Barrier Reef, off the coast of Northern Queensland.
The white sands of Hamilton Island, Daydream Island, or Hayman Island will have you feeling relaxed in no time. With a cocktail in one hand and a snorkel in the other, this is the perfect place to wind down towards the end of a long international trip.
With resorts as far as the eye can see, there are plenty of options for accommodation available. Make sure to hire a jet ski, book a boat tour, and indulge in some of the local sea food!
5. The Blue Mountains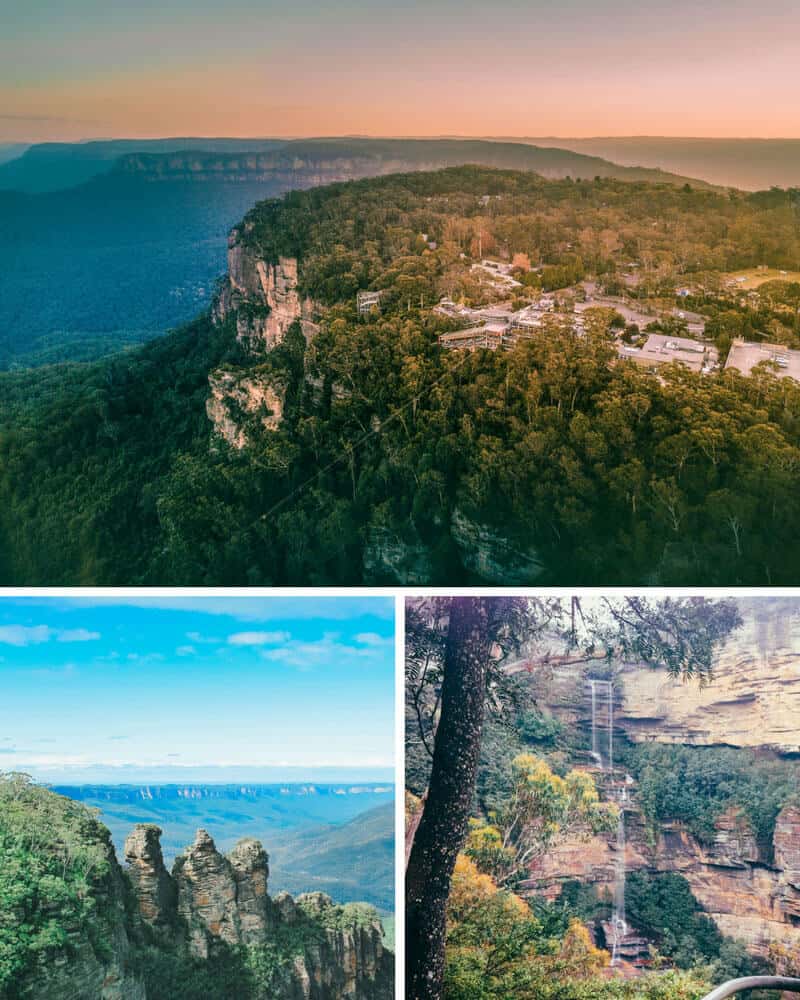 The Blue Mountains are a beautiful natural spectacle that everyone should aim to venture to at least once in their life. For those wanting to explore another World Heritage site, there are plenty of adventures to be had here.
The Blue Mountains are located just southwest of Sydney, and cover a huge area of over 1,400 square kilometers!
If driving from Sydney to the Blue Mountains it will take you about an hour and a half, but you can also catch the train which will only take you just over two hours. There are also many coach companies that offer day trips to the area, although I do suggest more than one day to get more out of your trip!
What is your favorite natural wonder of Australia?
Would you add any to the list? Let us know in the comments below.
This is a guest post by Alex, a 23 year old lover of life, brunch & adventure. After moving to Sydney when finishing a journalism degree, he began his blog Inspire A Better Life to positively influence others to get out there and see all life has to offer. Join Alex as he discovers this life one day at a time, documenting his thoughts and other along the way!
Note – If you are interested in writing for Avenly Lane Travel please email Claire at [email protected] and submit your article for review.
Did you enjoy this post?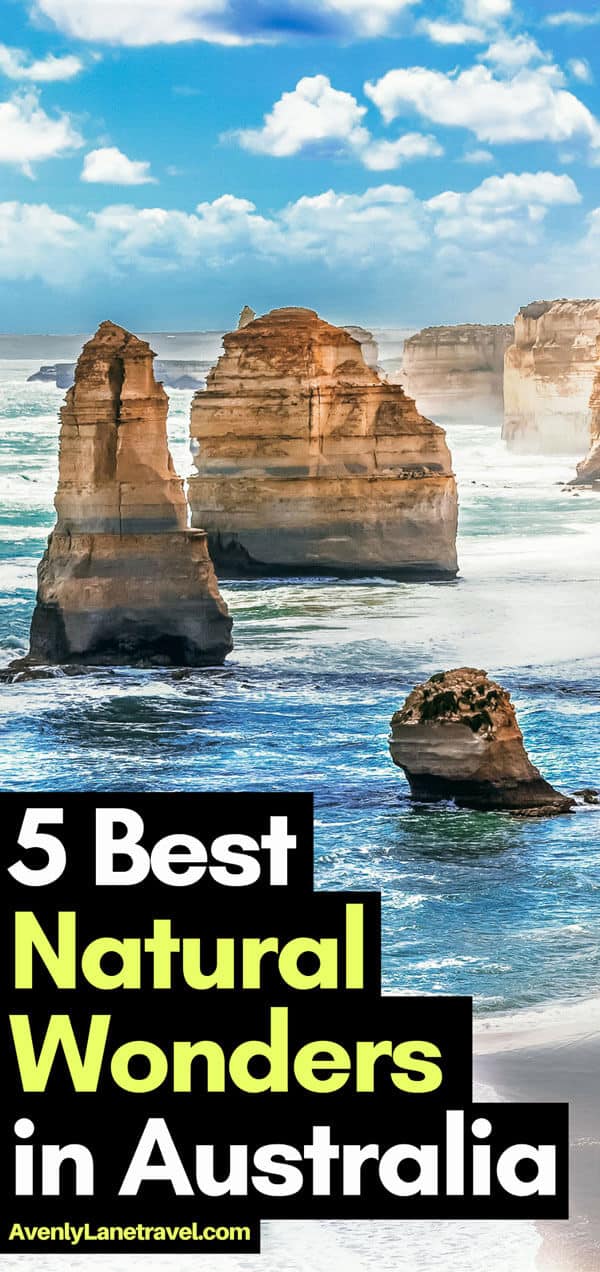 Hover over the image below to Pin it for later. Thank you so much for sharing!