No trip to Vancouver should ever take place without a visit to Stanley Park! In 2014 Trip Advisor named Stanley Park the top park in the entire world; this is due to the park's prime location immediately next to downtown Vancouver and stunning amenities.
The shape of the city of Vancouver is often compared to a mitten, and part of the downtown and Stanley Park would constitute the thumb of that gigantic mitten. Stanley Park perfectly merges a modern city and serene nature.
The park is an obvious tourist attraction, but is so nice that even locals still go there all the time. The park is over 1,000 acres with over half a million trees and tons to do, so be sure to keep reading to figure out what to do in Stanley Park.

What to Pack?: Before you head off to Vancouver, make sure you read my Vancouver Packing List guide so you know what essentials you need to enjoy your trip.
Things to do in Stanley Park
If you are looking for a full guide on the best things to see in Vancouver you check out that article here.
1. Explore the Stanley Park Seawall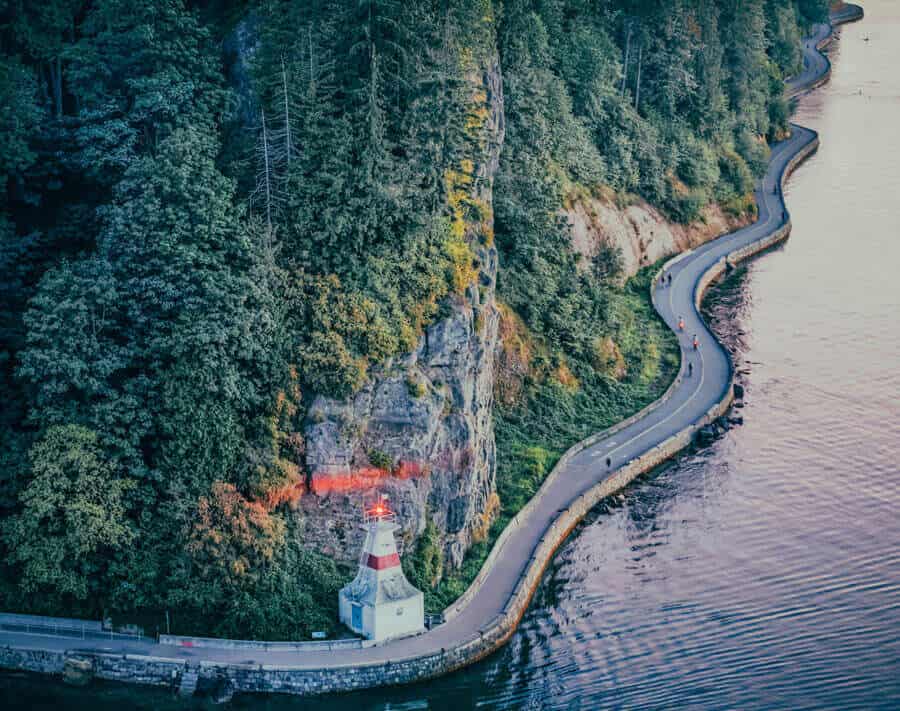 This massive stone wall is about 19 miles in length, and wraps all the way around and out of Stanley Park. It was originally constructed to keep the shorelines from eroding away, but now provides an absolutely perfect path to walk, drive, jog, or bicycle around.
Each step of the seawall seems to provide a new and exciting view; my favorite views are the ones of the marina, cityscape, or out into the English Bay and Pacific Ocean.
There used to be a massive conflict between the bikers and walkers along the seawall, but the issues were settled when the path was widened and the bike path required counterclockwise movement. Book your Stanley Park Bicycle Tour here.
2. Siwash Rock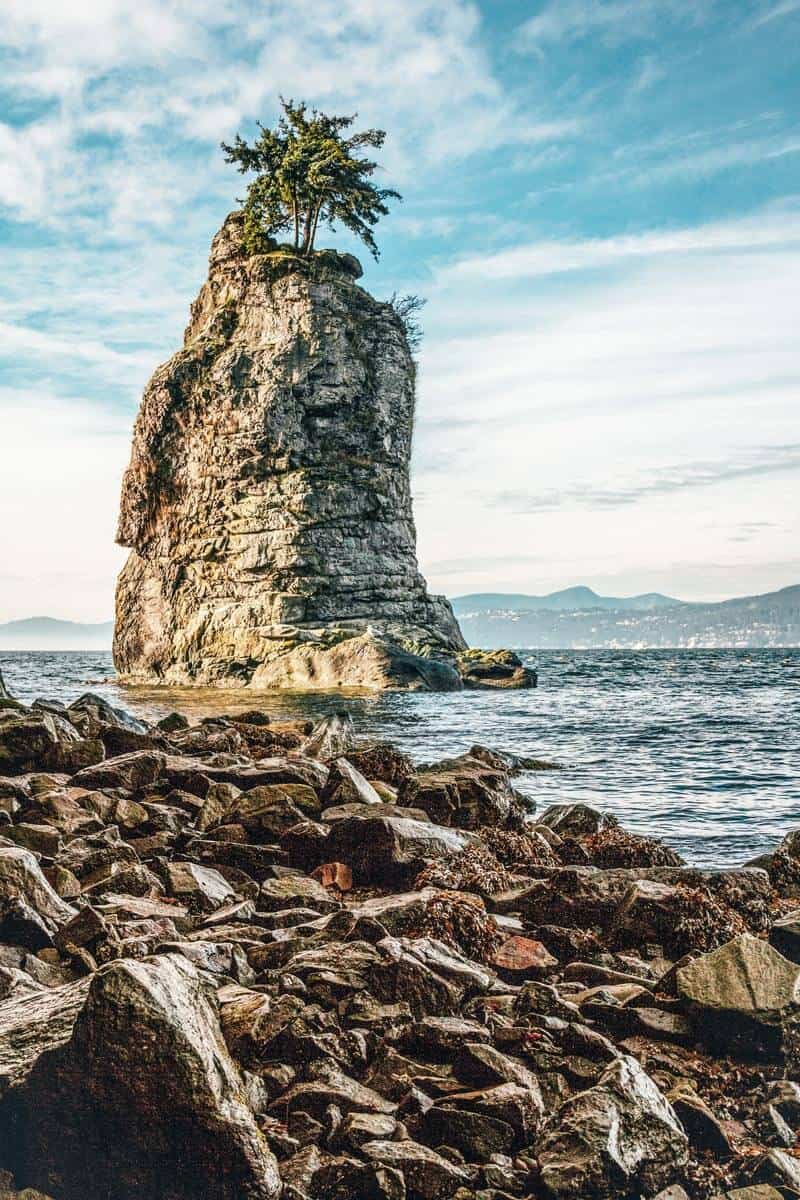 Off of the western edge of the park is a naturally occurring beautiful landmark sitting alone in the water. Everyone agrees on the beauty of this landmark, but the First Nations of Canada find the name offensive, so the park board plans on changing the name. My vote would be to rename it to one of its nicknames, which is Nine Pin Rock due to its resembling a bowling pin.
Read next: 10 Amazing Things To See & Do in Alberta, Canada
3. Stanley Park Bike Route & Hiking Trails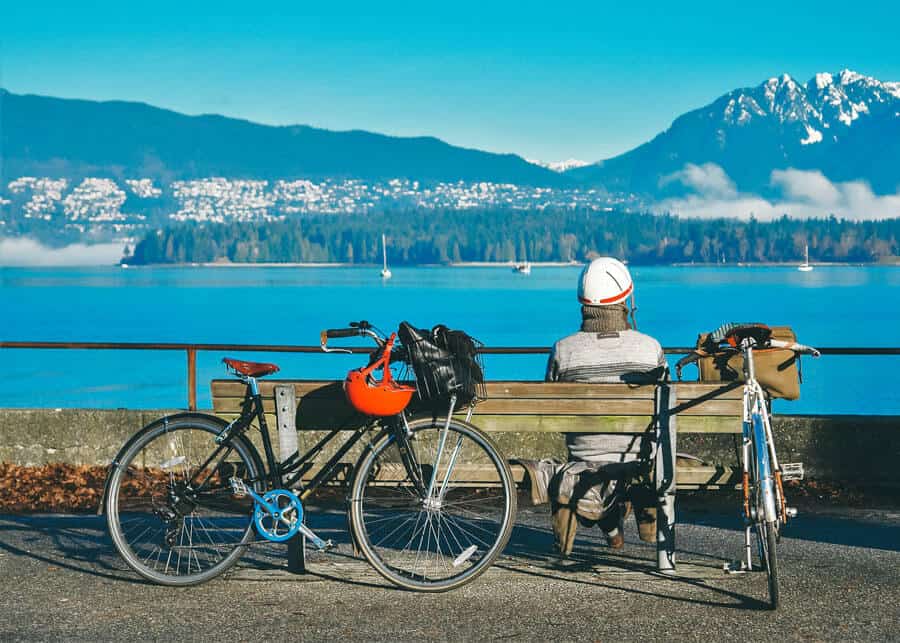 The Stanley Park bike trails can also be used for hiking. Over 16 miles of terrain and boardwalks crisscross the entire park. Do not worry if you didn't bring your own bike as rentals are available just outside the park entrance.
Remember, riding bikes along the seawall is also an amazing experience. Definitely one of the best things to do in Stanley Park. Book your tour below!
Book your tour: Stanley Park Bicycle Tour
4. Stanley Park Totem Poles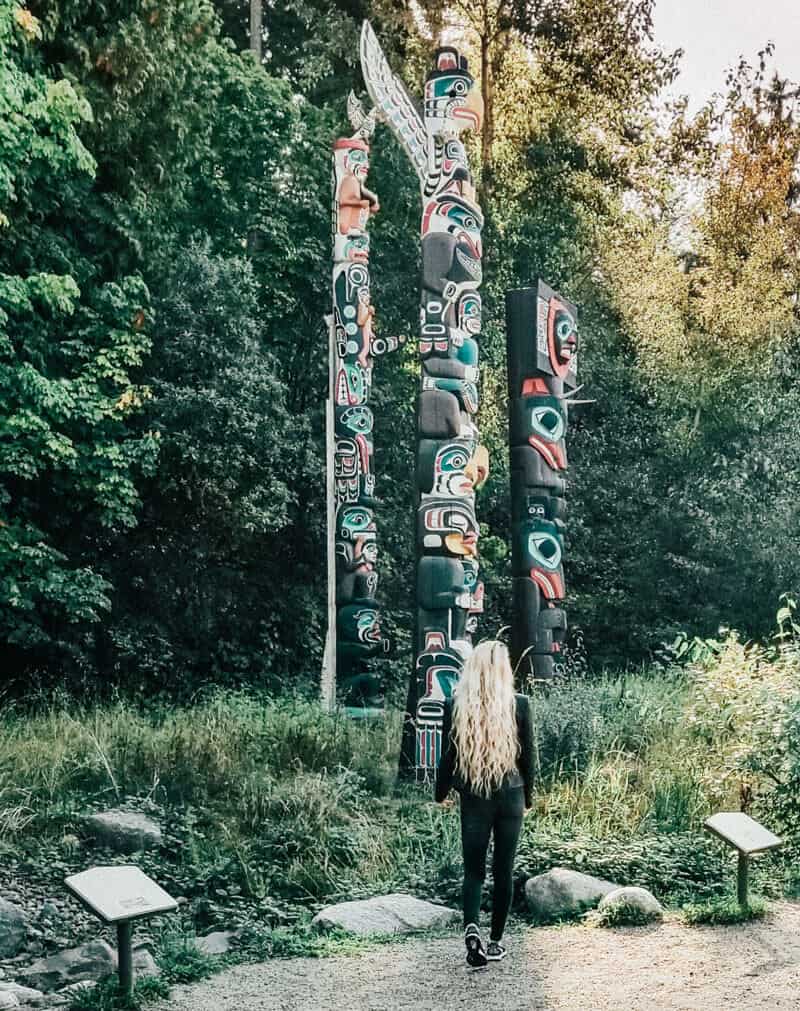 Nine large totem poles pay homage to Canada's First Nations art. For those that don't know, First Nations is the term used in Canada to designate the Native American people of Canada.
The Stanley Park totem poles are located at Brockton Point, which is at the far east end of Stanley Park.
5. Enjoy Lunch at the Restaurant at Prospect Point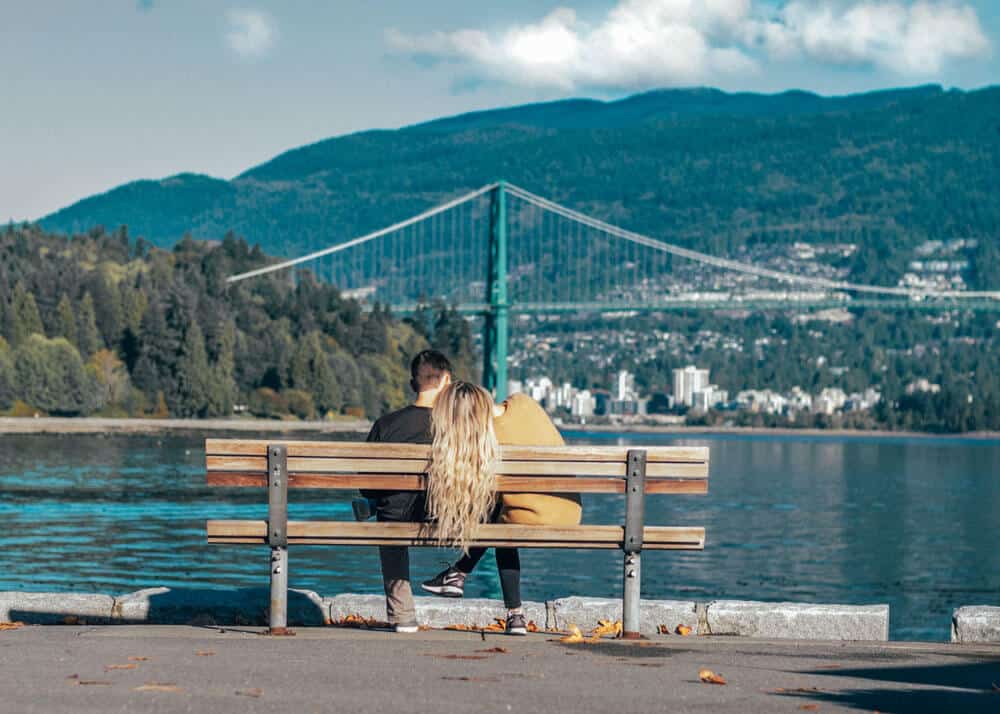 Prospect Point is located at the northern end of Stanley Park. You can hike here or drive up to get to the amazing lookout. You get a perfect angle of the Lions Gate Bridge that connects the park to North Vancouver. A restaurant up top is the ideal place to take a break and have a great meal.
6. Sun tan on the Beaches
Who knew that they had legitimate beaches in Canada? Of course you are only going to want to swim and tan in the summer, but on a sunny day the experience cannot be beat.
7. Play Golf and Tennis
The park has its own golf course, and while it is definitely not the biggest or fanciest, it is a great little course if you want to get a couple of holes in for cheap. The cost to play a round is only about $15. Tennis courts are also available.
8. Stanley Park Aquarium
I am such a sucker for animals, and the Vancouver Aquarium located in Stanley Park really takes advantage of this. It houses a number of marine creatures native to the area, but also shows you creatures native in tropical waters. The sea otters are my favorite.
Where to stay in Vancouver:
(Where we stayed and recommend) Element Vancouver Metrotown – We love the element brand because they are super clean, super modern, eco-friendly, and always have the best buffet breakfasts featuring lots of fresh fruits, which we are a sucker for.
For some reason this is the hotel that was least representative of the brand, and we've stayed in probably 10. It was still clean and modern, but the breakfast kind of stunk. Likely just because Vancouver is just such an expensive city, and this location was right near downtown, which is a great area if you need to be there, but probably more of a business friendly hotel rather than a tourist hotel. Still highly endorse the Element brand and recommend this hotel.
Read Next: 8 Cool Things to do in Vancouver, Canada
Don't forget to share if you enjoyed this post!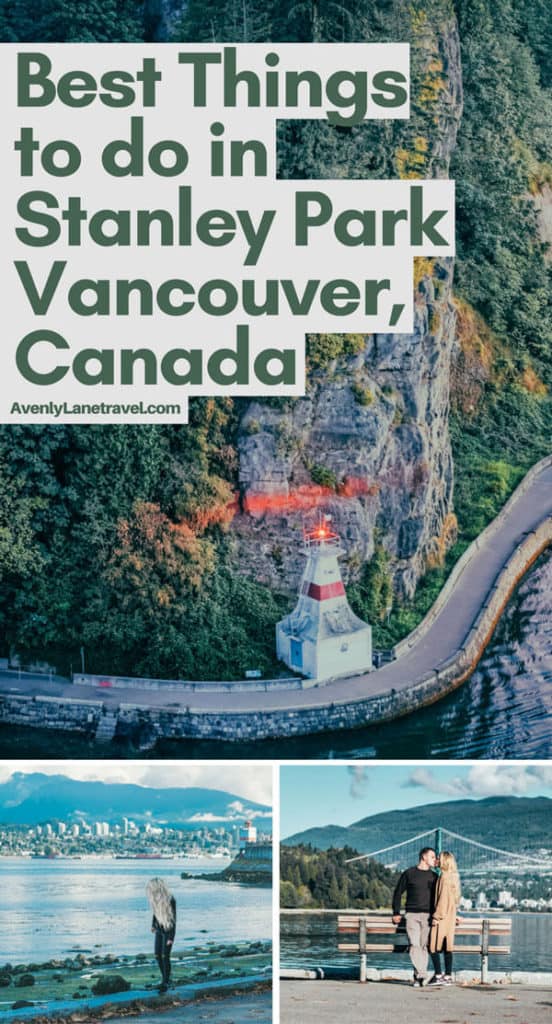 Hover over the image to Pin it for later.