Poland is an extremely underrated travel destination. The best cities in Poland are a perfect mix of laid back European charm, beautiful scenery, and world-famous history that everyone should know about. You won't run out of extraordinary things to do on a Polish city break. Not to mention, it's super affordable!
What's so interesting about the cities in Poland? Keep reading to find out!
Poland Attractions: The 7 Best Cities in Poland You Have to Visit
Well, for one, the country had major historical significance during World War II when it was occupied by the Soviet Union. It went through extensive rebuilding and was completely reimagined after the collapse of communism in 1989.
But while there is so much history to discover and learn about today, there are plenty of modern attractions too – did you know that Poland is one of the fastest-growing economies in Europe?
Visiting Poland is a must on any trip to Europe. Here's a sneak peek of what you can look forward to…
Poland is in Central Europe
Poland is a Central European country; it's not Eastern European. If you don't believe me, I suggest you Google it. This is the only time I've ever seen the Polish get annoyed. The mistake is a sore point, and it's about much more than simple geography.
So, what's the big deal? Well, the Republic of Poland has developed and modernized drastically over the last few decades since the end of the Cold War. They consider themselves much more 'western' than 'eastern' – the former being thought of as modern and progressive, the latter associated with lack of freedom.
Therefore, being grouped into the same category as Eastern Europe – one that they have worked so hard to get away from – can be incredibly offensive to the Polish people. Remember, Poland is in Central Europe, and you'll be totally fine.
Getting around Poland
Traveling to Poland is pretty cheap! Flights into Warsaw or any other European hub are really affordable from just about anywhere in the world.
There are plenty of excellent transport options for getting around the major cities in Poland. Most cities will offer a bus network, and some cities will also have a tramwaj (tram) and trolejbus (trolleybus) network. Warsaw, being the capital, also has a metro system. If you'd prefer not to go public, taxis and hire cars are also fairly affordable ways to zip around the city.
So, even though Poland isn't exactly tiny, it's still easy and affordable to get around.
7 Best Cities in Poland
If you're wondering where to go in Poland, this post can help you plan your trip. We'll show you the highlights of what you can see in each city.
7. Gdansk Poland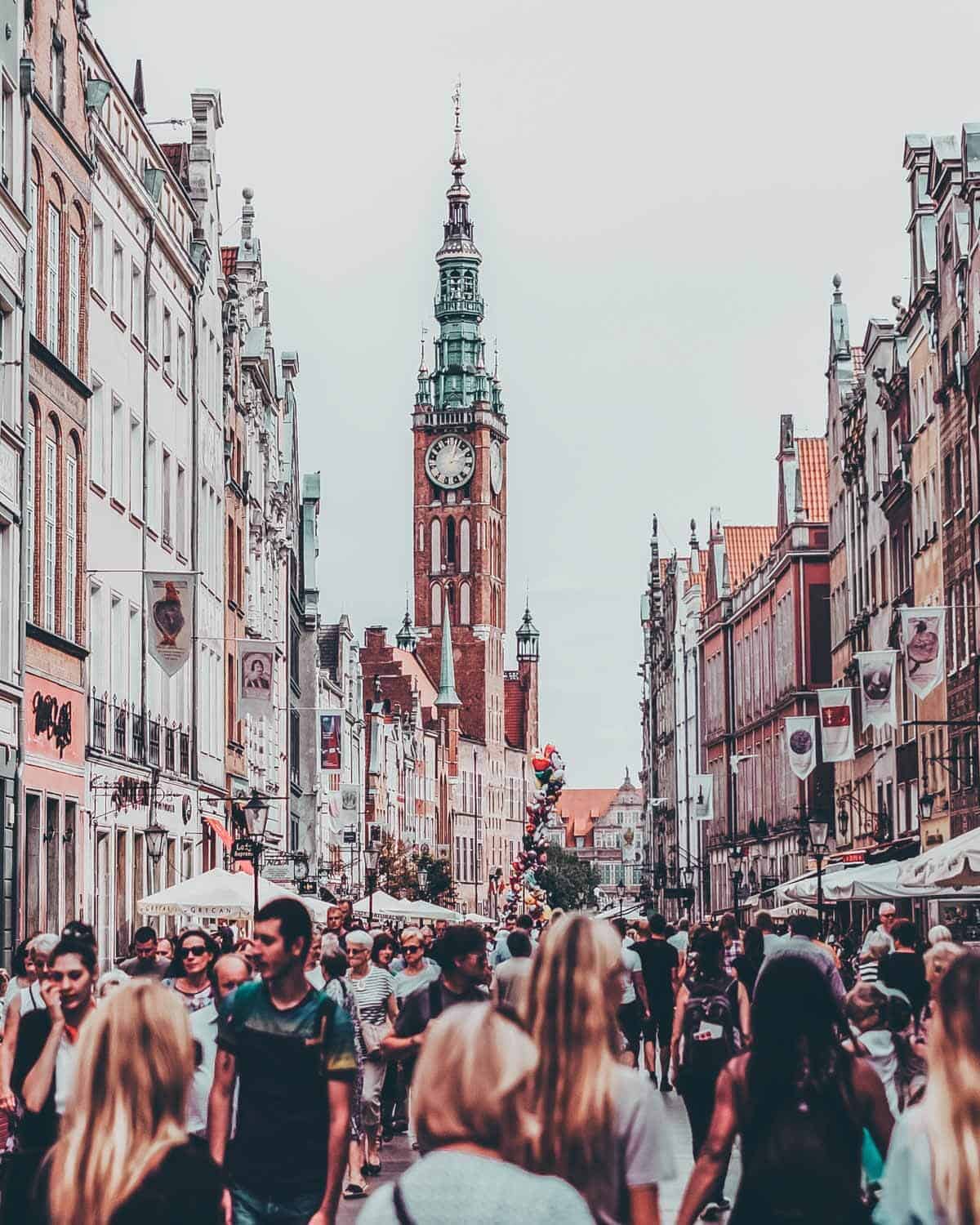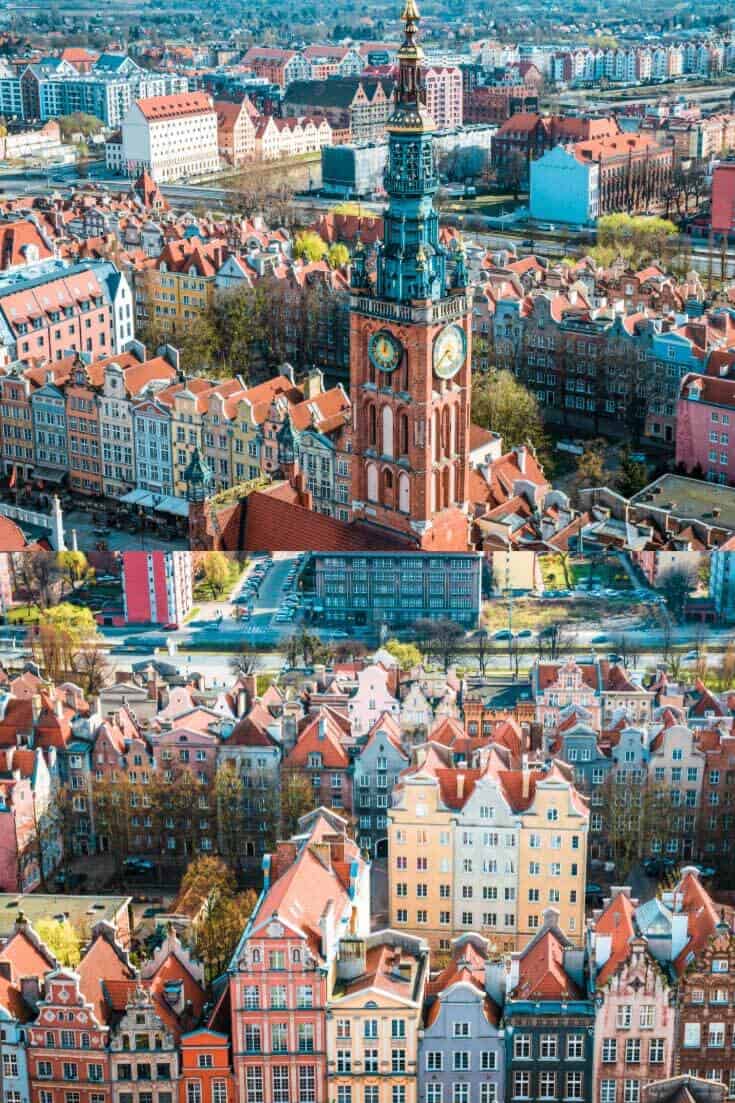 Gdansk is a port city located along the Baltic coast in northern Poland. It was also partially destroyed in World War II and completely rebuilt into a gorgeous European city. It's big in Poland tourism, and it's also a major shipping destination (because of its port).
Like most cities in Europe, it has a lovely Gdansk old town square that's worth a stroll. We recommend browsing the bustling markets and admiring the colorful buildings along the waterfront. Visit Gdansk to see the historic Westerplatte war memorial and the Gothic facade of Basilica of St. Mary of the Assumption of the Blessed Virgin Mary.
Looking for Gdansk accommodation? There are some fantastic hotels scattered along the Baltic coast that are ideal for a relaxing beach holiday. Find the best hotels in Gdansk on booking.com
Find all: Hotels in Gdansk
6. Sopot Poland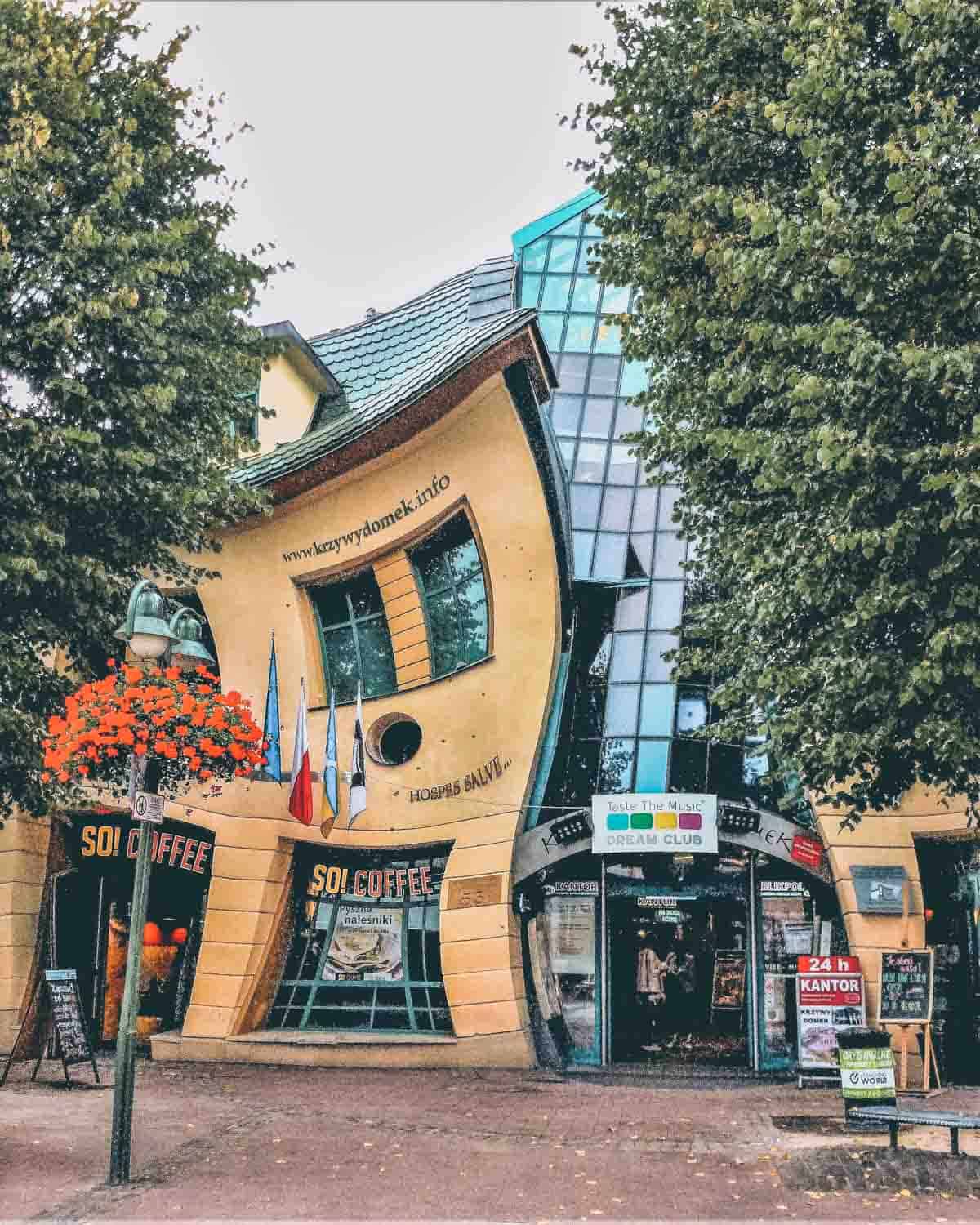 Sopot is a well-known seaside getaway in northern Poland. Many people don't realize that Poland can be a beach destination. Sopot is famous for its glorious white sands, beachfront shops, and restaurants.
The city is also known for its crooked house at Bohaterow Monte Cassino Street (a cafe by day and a nightclub by night). Rent a bicycle and do some sightseeing on two wheels – admire the architecture of Church of St. George, cycle onwards to find soft sandy beaches, or explore the adventurous forest trails.
5. Torun Poland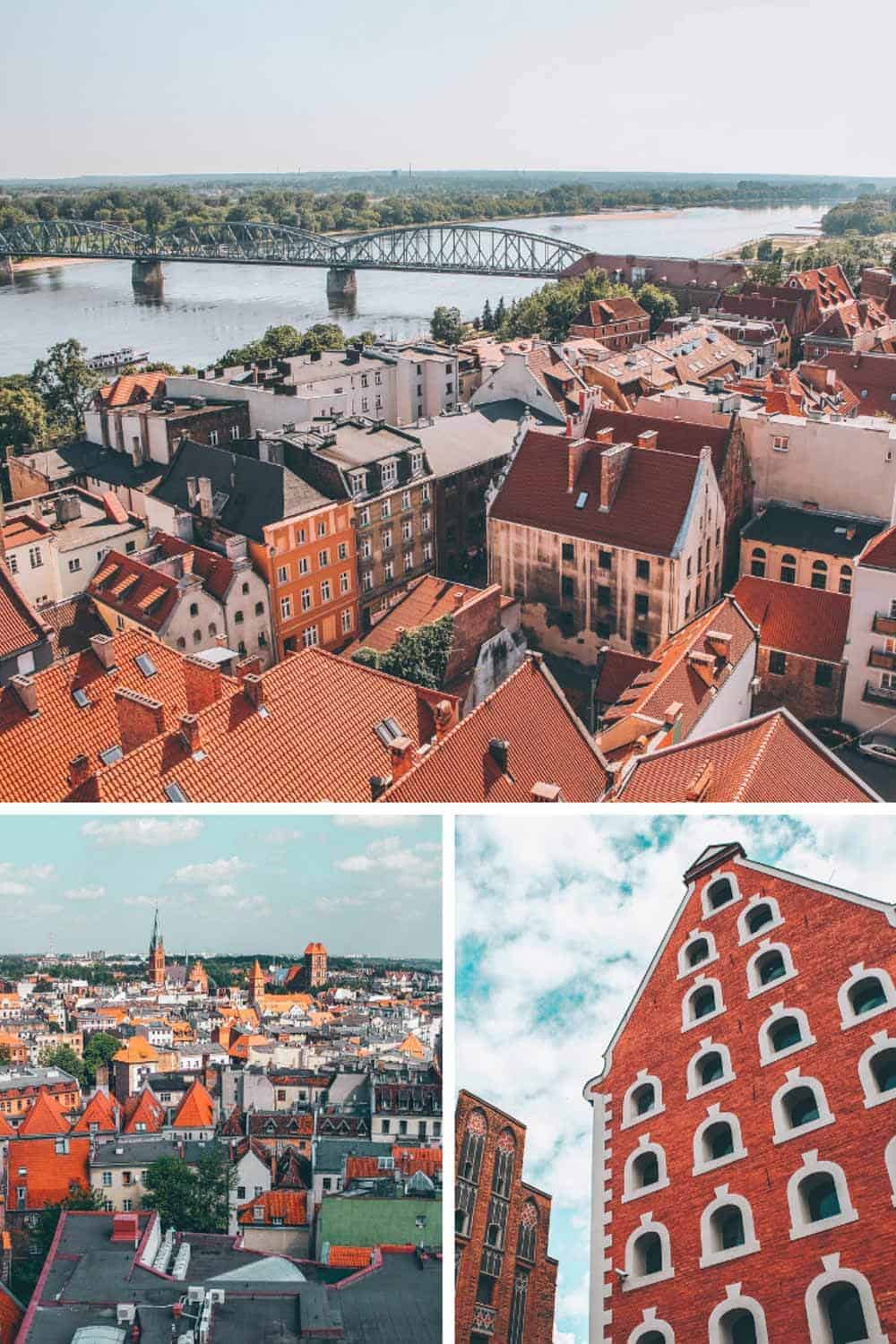 Torun is one of the smaller cities in north-central Poland. Located on the Vistula River, it's famous for being one of the few Polish cities not completely leveled by World War II. So, if you're curious to see what Poland looked like before the wartime devastation, head to this city!
The Torun old town is probably one of the most notable Poland attractions. Interestingly, the city was also the birthplace of scientist Nicolaus Copernicus. You can visit his former home, which has been turned into a museum in his honor.
Find all: Hotels in Torun
4. Lublin Poland
Lublin Poland is a city in eastern Poland that suffered significantly during the war. The Majdanek extermination camp can be found not far outside of Old Town Lublin.
The Lublin Ghetto – as it was called – was home to the third-largest Jewish community in Poland; they made up nearly a third of the city's population. About 90% of them were killed here during the war. The Old Cemetary and the Majdanek death camp are sobering but illuminating attractions.
There are plenty of other more cheerful things to do in Lublin. The architecture survived better here than other cities, so it's a great place to see classic Polish designs. We recommend visiting the famous Lublin Castle in the central district and the Lublin old town square.
3. Warsaw Poland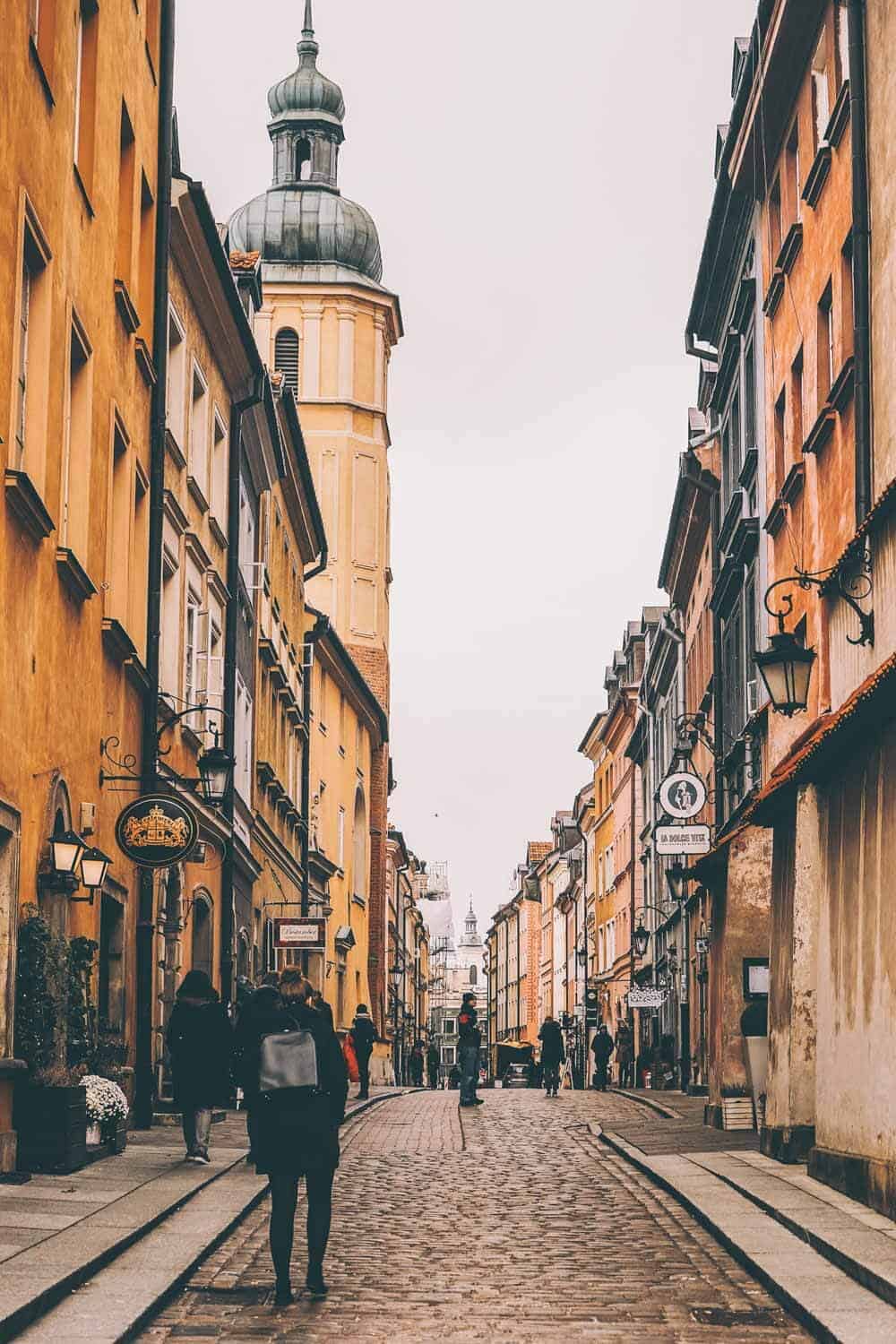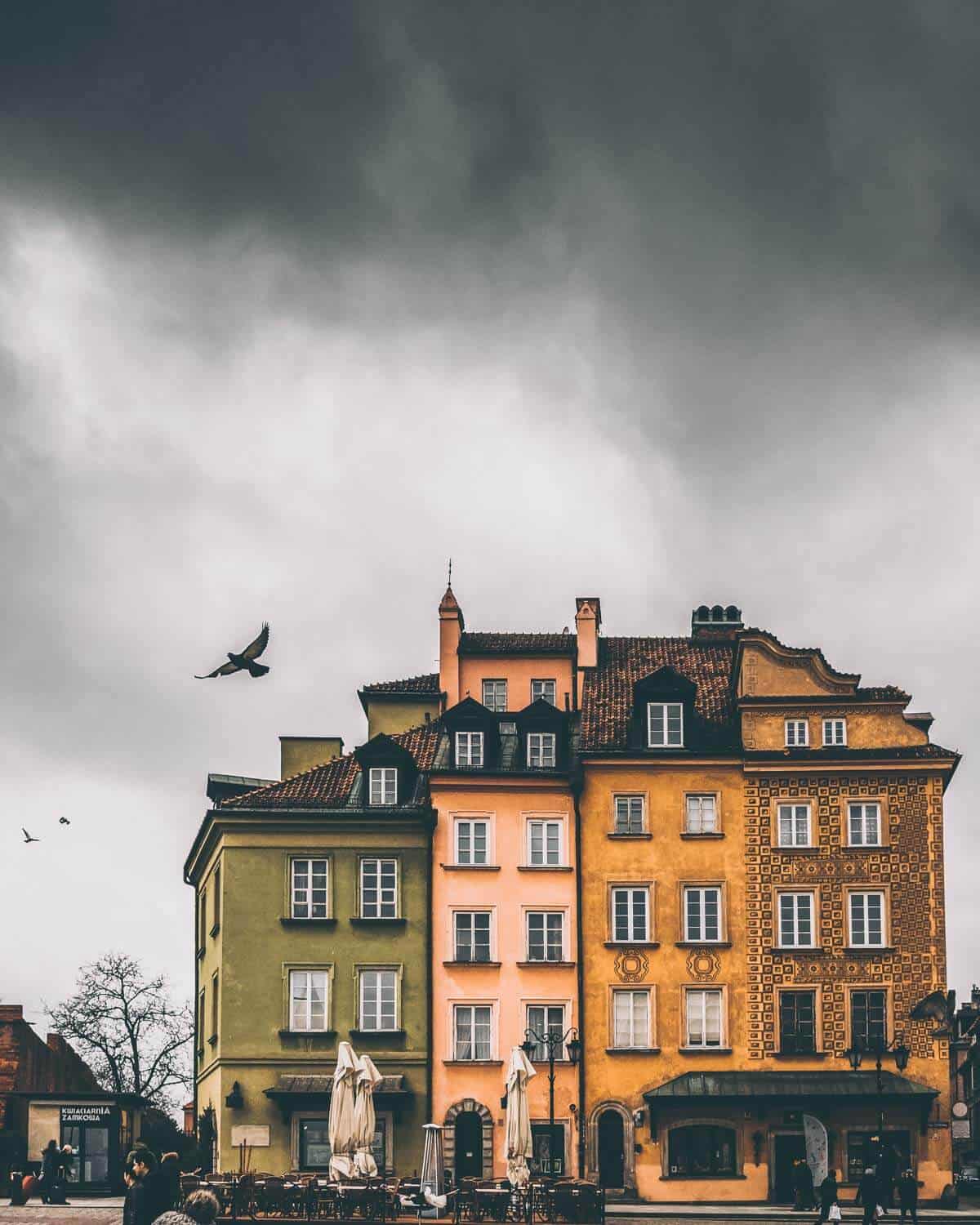 Warsaw is Poland's capital and most populated city. It's home to some famous architecture and is an excellent spot for tracing the history of Poland.
Visit the residences of numerous Polish kings along the Royal Route, see the depressing Soviet-era apartment blocks where people were forced to live during the war, and visit the Warsaw Uprising Museum to learn more about the 1944 struggle.
Find all: Hotels in Warsaw
Wondering what to do in Warsaw Poland that isn't just about history? There are some wonderful restaurants in Warsaw Old Town perfect for people watching. Plus, there are some fantastic hotels in Warsaw Poland offering everything from gourmet food to wine tasting.
Also see: Top 10 Things to do in Warsaw
2. Wroclaw Poland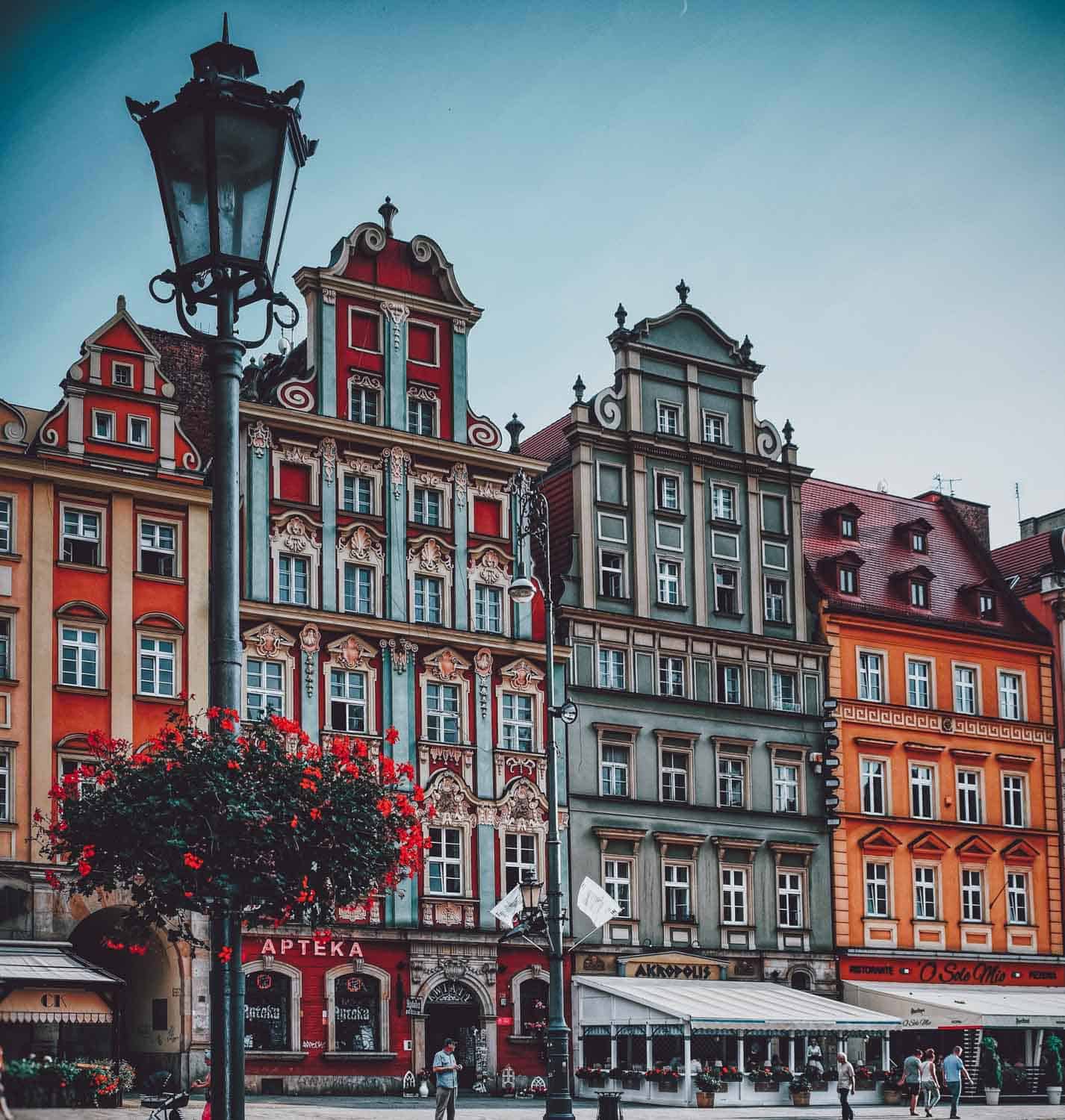 Wroclaw is a charming little city located along the Oder River in western Poland. It's one of Poland's oldest and most beautiful cities, made up of 12 islands, more than 15 green spaces, and over 100 bridges!
There are so many fascinating things to do in Wroclaw it's difficult to know where to start. Visiting Cathedral Island is a must where you can step back in time to the early Middle Ages and admire some spectacular historic buildings all in one place.
Stroll through the market square lined with pretty townhouses, admire the Gothic-Renaissance Town Hall with its astronomical clock, and witness the astonishing Wroclaw Fountain at night; one of the biggest multimedia fountains in Europe, it has several fire jets, 300 water jets, and 800 colorful lights.
When it comes to accommodation this city has you covered. Whether you'd prefer to stay in an old-world hotel or a laidback Wroclaw Hostel, there's something to suit every budget.
1. Krakow Poland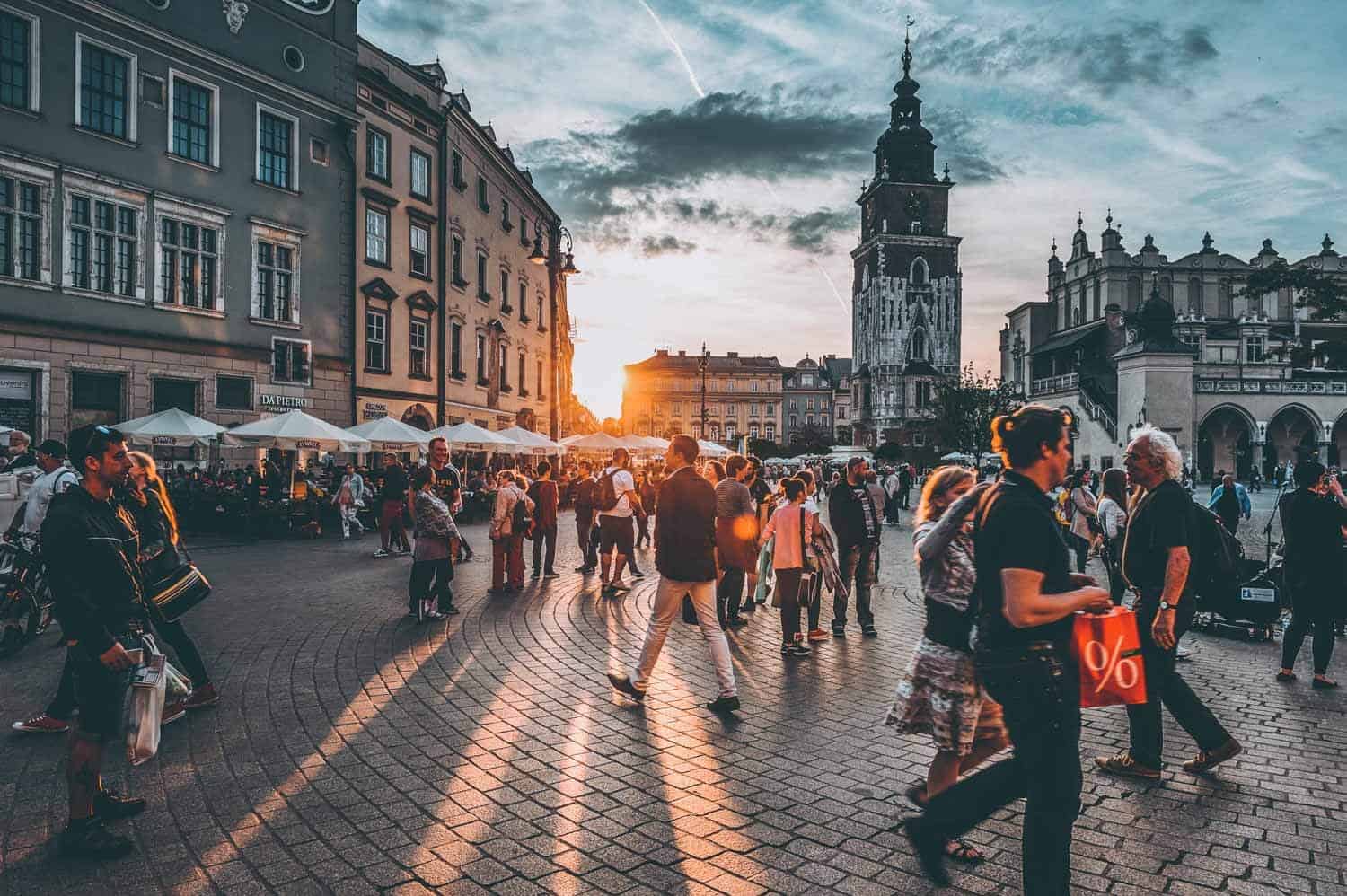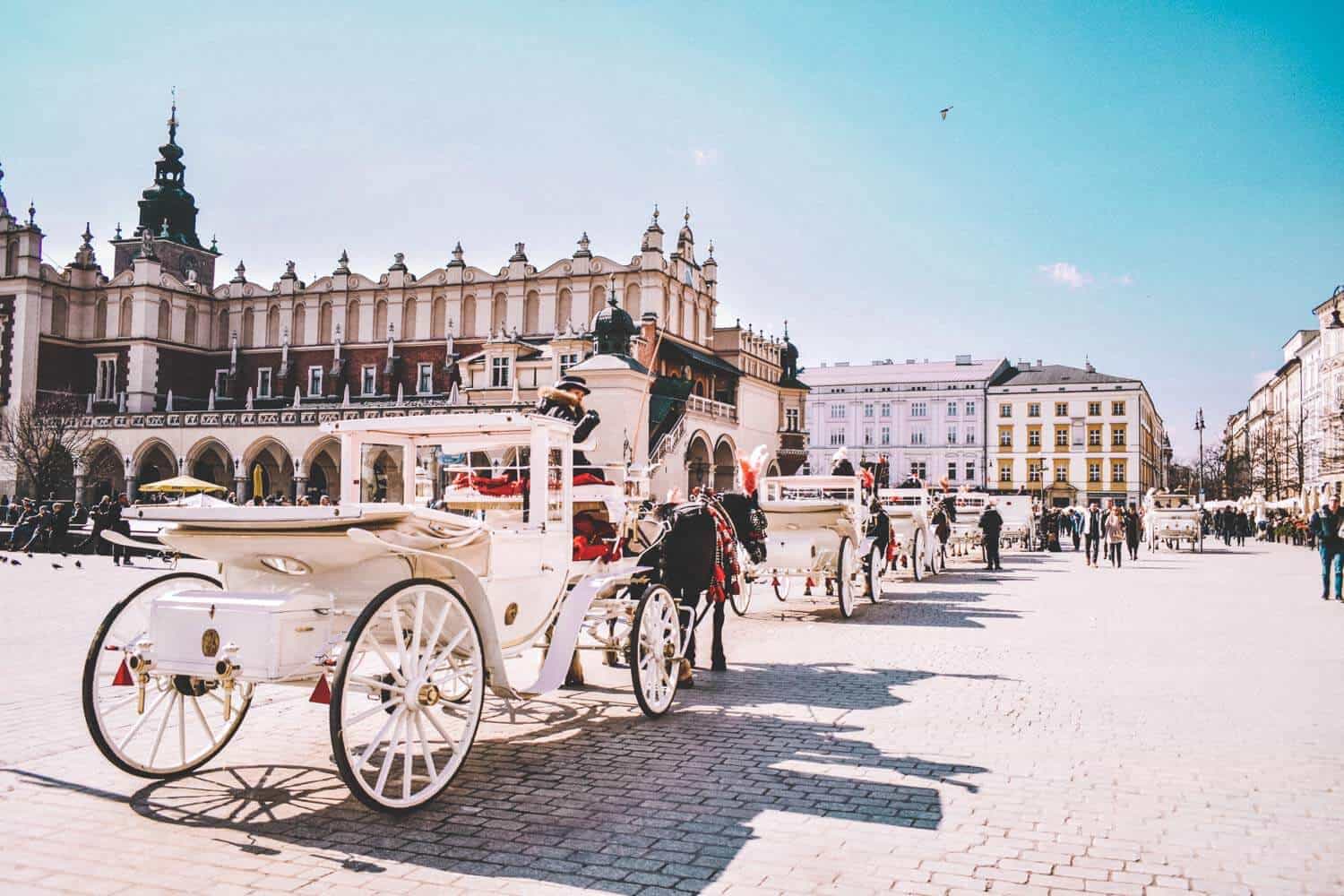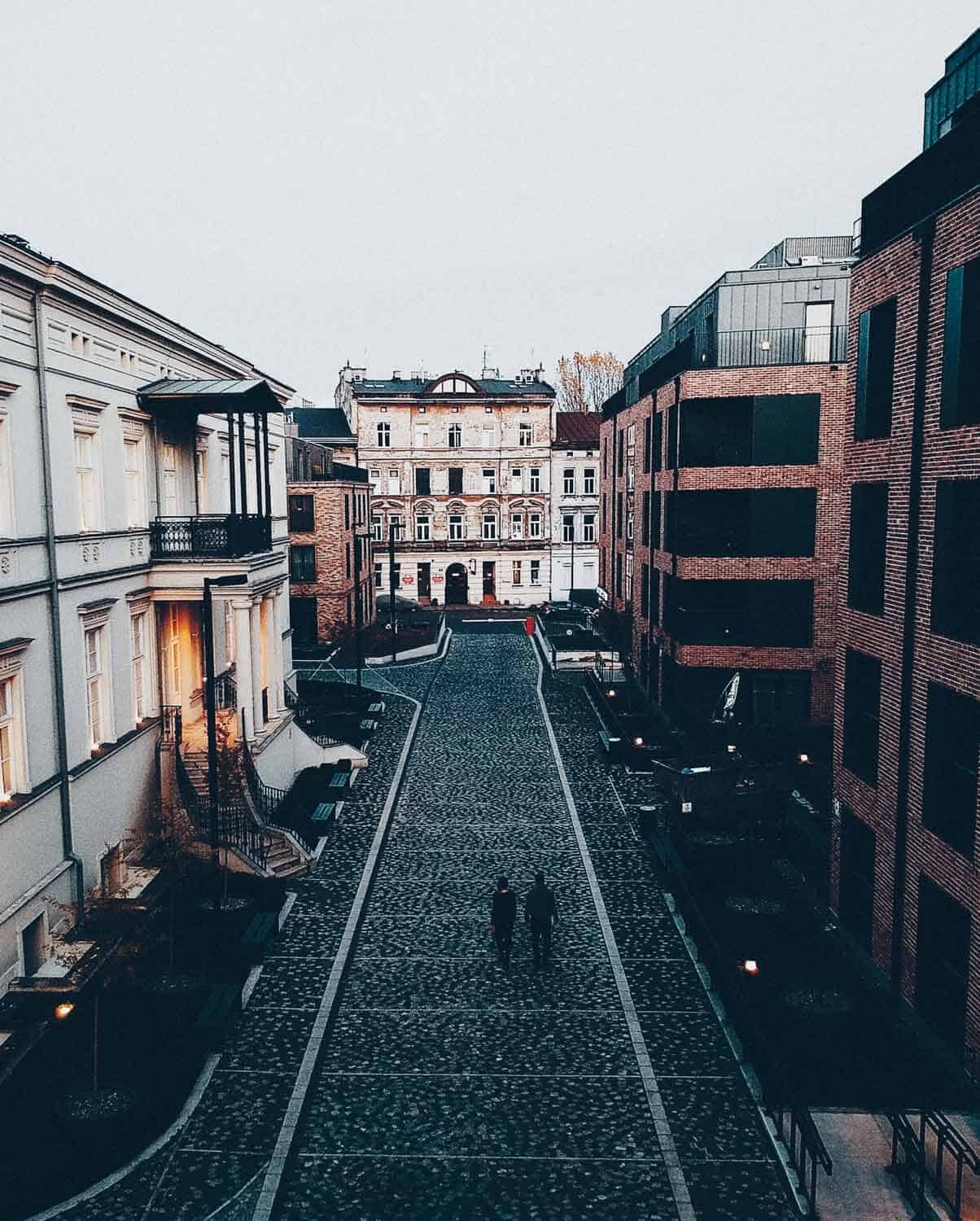 With a population of 1.4 million people Krakow is the second-largest city in Poland. Even though it is not the capital, it's the number one tourist destination in the country.
There are some extraordinary places to visit in Krakow. This charming city has a gorgeous medieval old town square. It's actually the largest old town square in Europe! This historic central district is a UNESCO World Heritage Site and one of the best Krakow tourist attractions. It boasts a range of impressive architecture, from beautiful churches to grand sculptures and museums.
When it comes to things to do in Krakow Poland, we recommend visiting Kazimierz and Wawel Castle. Of course, the Auschwitz concentration camp is a HUGE draw to the area, despite not being one of the most fun things to do in Krakow. It may be hard to visit – expect to get tearful – but it's something we think everyone should do while they're in Poland.
Find all: Hotels in Krawkow
Conclusion: Planning A Trip to Poland
These seven Polish cities are, in our opinion the best places to visit in Poland. But there are loads of other interesting cities to visit. When it comes to fantastic Eastern Europe travel, just kidding, Central European travel, Poland has you covered!
Read Next: Top 10 Things to do in Warsaw