Are you trip planning and wondering what to see in Ireland? Looking to add to your ever growing bucket list?
It is hard to believe that a country the size of Indiana, USA has SO much to offer. Including over 30,000 castles?! That is insane!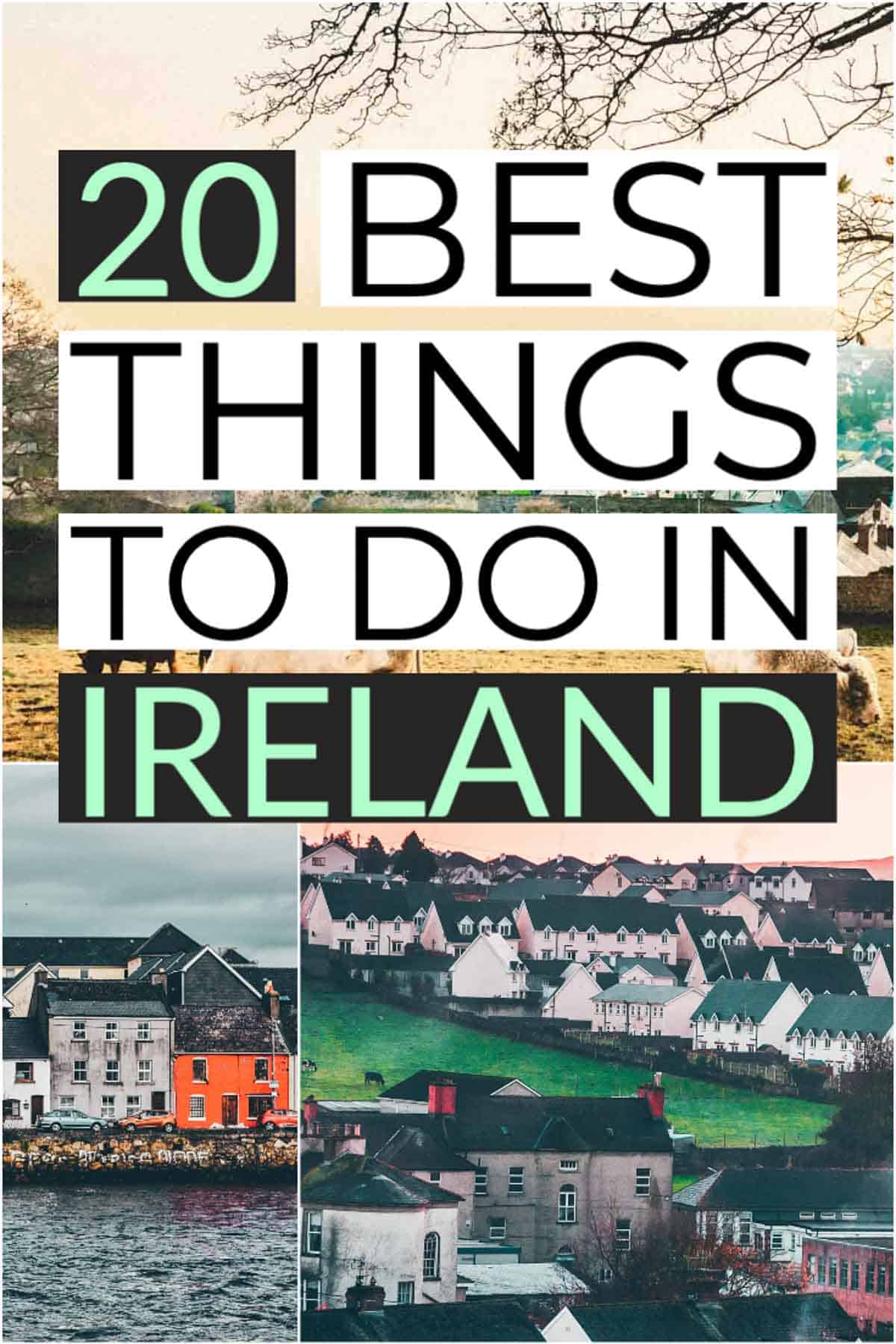 Here are 25 of the Best things to do in Ireland
Start with Dingle in County Kerry, one of the 32 most beautiful places to visit in Ireland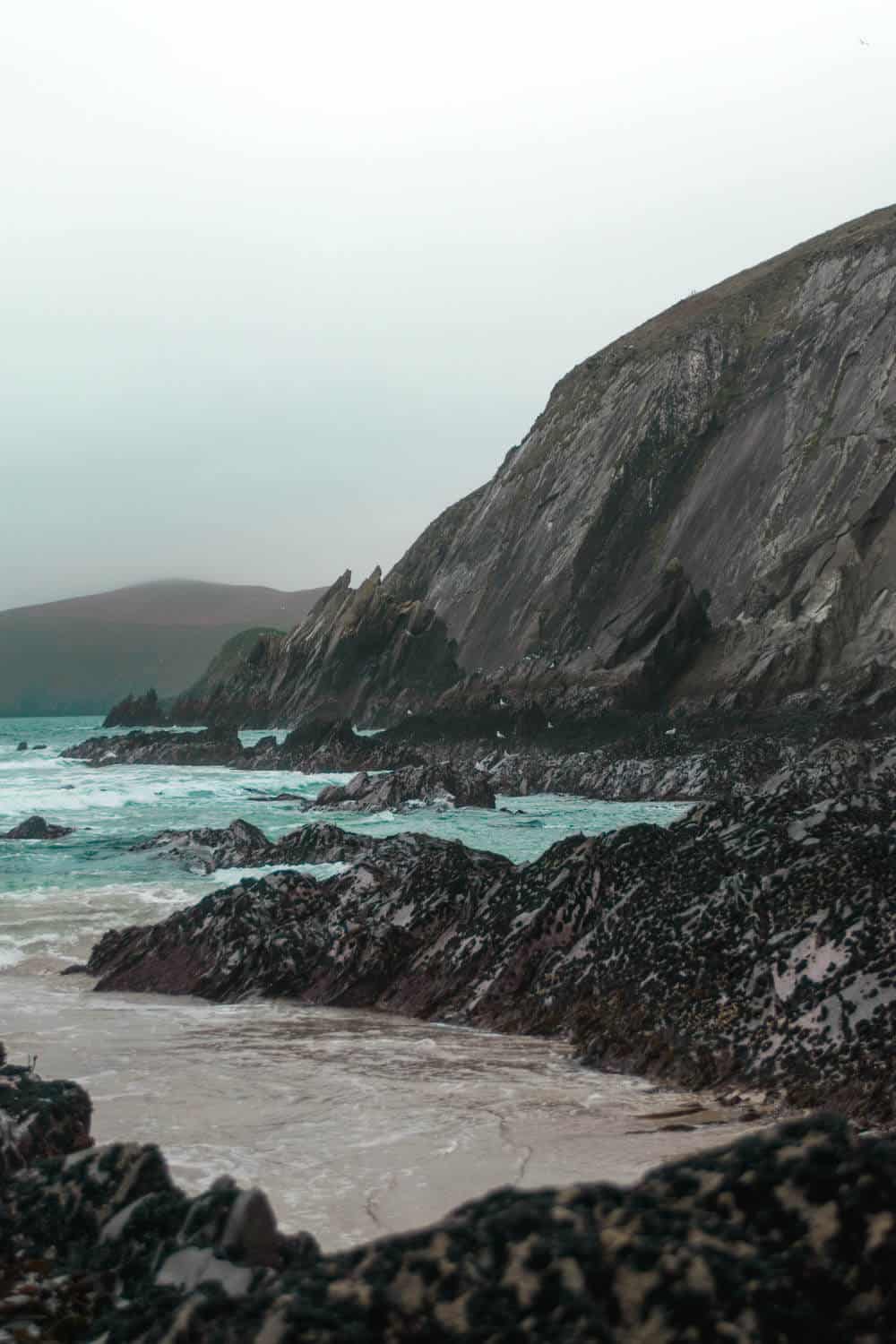 Consistently ranked as one of the most beautiful places to visit in Ireland on multiple websites, Dingle is the fairytale you've always pictured Ireland to be. Take a drive around the winding Dingle Peninsula and experience some of the most breathtaking Atlantic views you'll ever lay your eyes on.
Explore Kinsale, County Cork, Ireland (one of top 10 things to see in Ireland)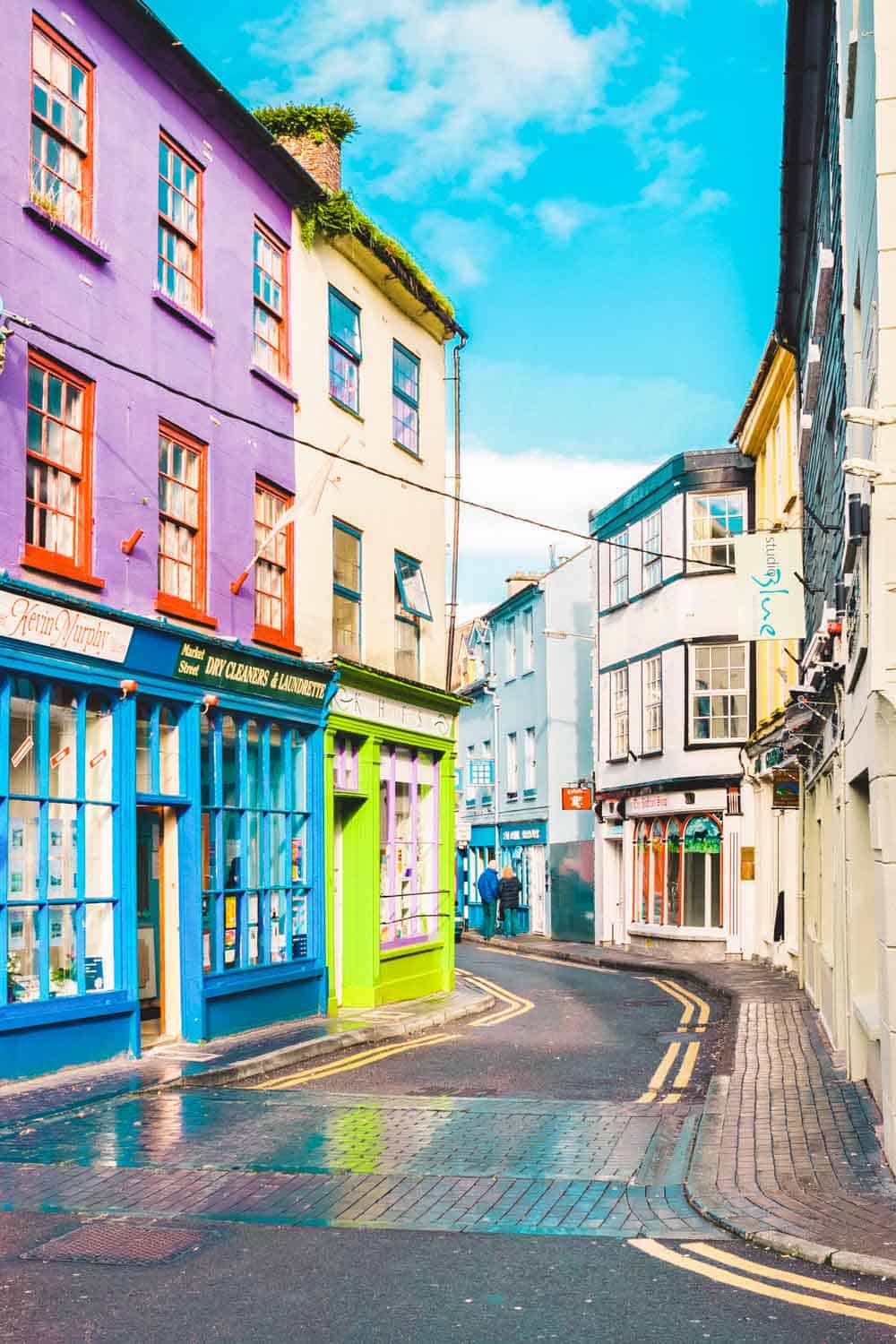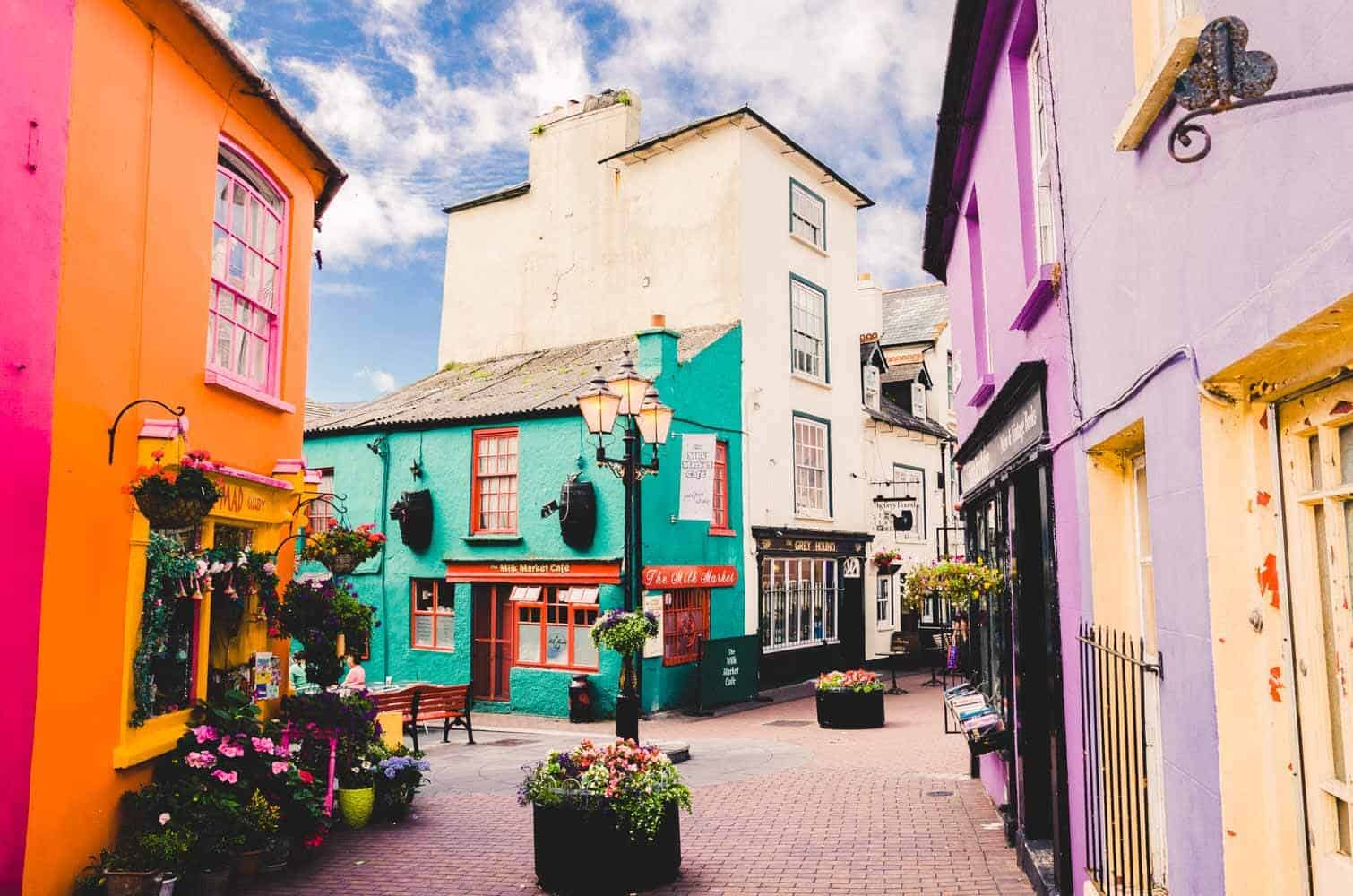 Kinsale is an historic port and fishing town in County Cork one of the most picturesque popular and fashionable resorts of coastal Ireland. Explore the town centre much of Kinsale's charm is in its colourful, small-town, seaside beauty and laid-back feel.
Eat amazing seafood, sip your favorite cozy beverage at a cafe, go shopping, or even roam around galleries and the Kinsale Museum. It's the perfect vacation spot for relaxing and enjoying the simple things in life.
Explore the Aran Islands, Ireland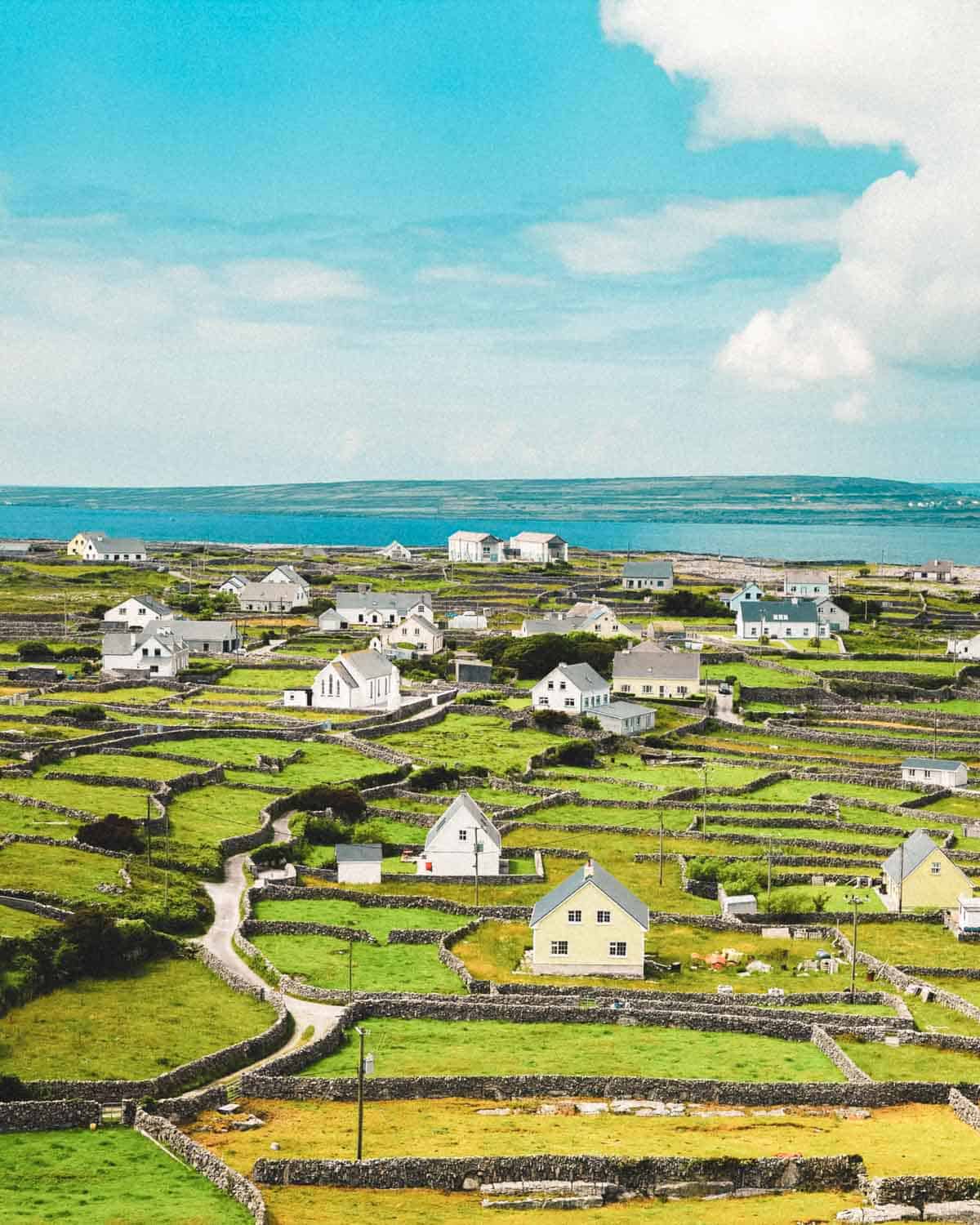 The Aran Islands are a group of three islands located in Galway Bay, with an area of around 18mi. Because of its Celtic and Christian past, The area has an extremely high number of ruins and sacred sites. Holy Ireland, the Island of Saints and Scholars has is based around Celtic and Christian pilgrimage.
People from all walks of life come to this area to be "healed" on their crusades to the Aran Islands. While others are having their weddings in the area and some come to take a self imposed "time-out". Come attend a spiritual ceremony like the Summer Solstice and see how The Arans change you for the better.
Inside St. Patrick's Cathedral in Dublin – A Dublin Must See
It's hard to wrap your head around the thought that St. Patrick's Cathedral was built between 1220 and 1260. This Medieval building is consistently one of the top 10 things to see in Ireland. Known especially for their World famous choir, catch a daily concert during the school year.
If you're a bookworm you may be interested to know Johnathan Swift, author of Gulliver's Travels is buried here. He was once Dean of the Cathedral in the 1700s.
Bray, Wicklow, Ireland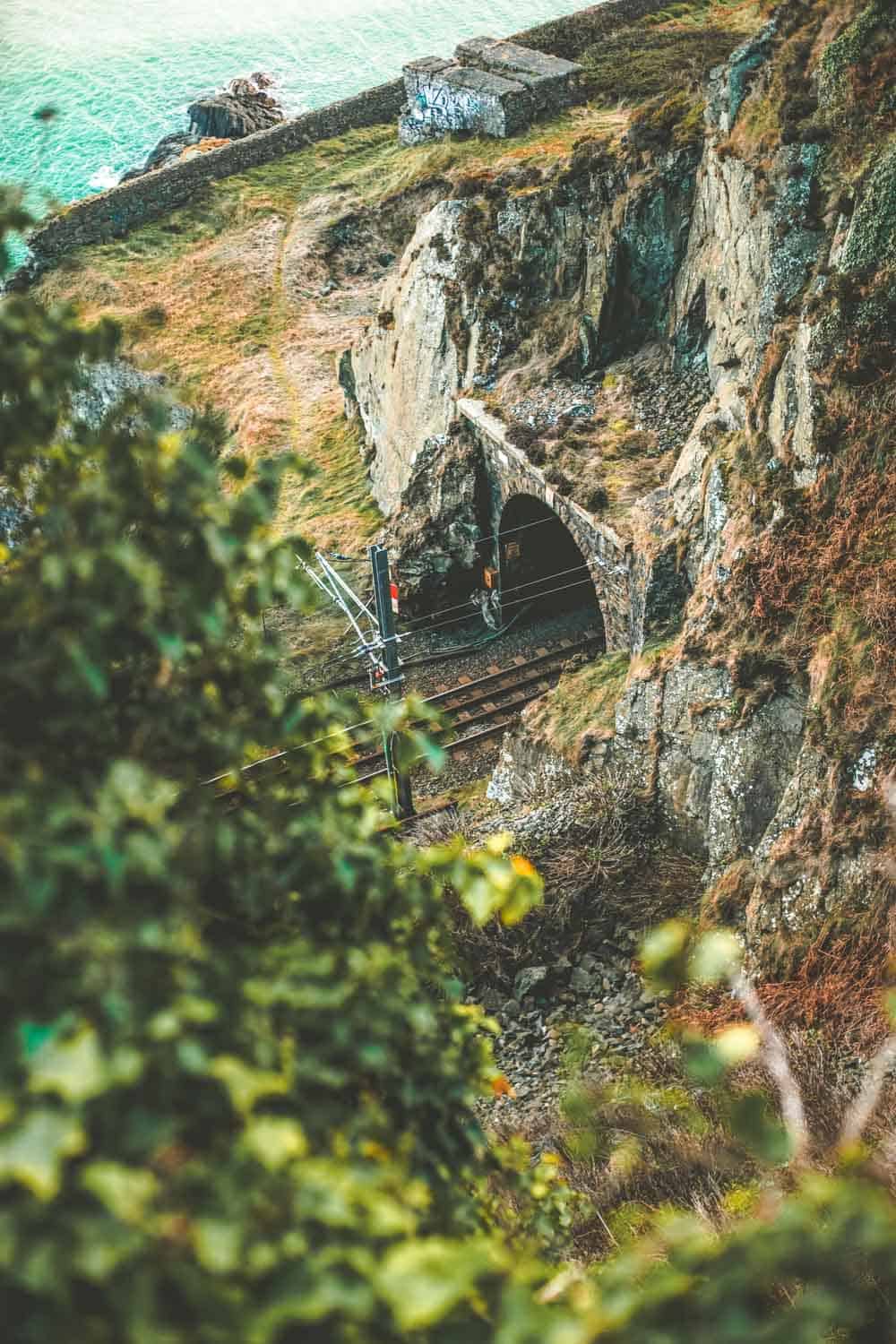 If you're the outdoorsy type Bray in Wicklow, Ireland was meant for you
Mother Nature is calling your name in Bray! Strap up your hiking boots and scale Bray Head in Wicklow Mountain National Park for the best views of the area. Or maybe you'd prefer something sporty – how about a round or two, or three of golf at one of the many surrounding courses.
If you enjoy nature at a more relaxed pace take in the Powerscourt or Killruddery houses and gardens. Both offer absolutely pristine grounds with an almost intense amount of grounds to take in. From statues, Italian gardens, lakes, beekeeping, tea rooms, concerts, even an orangery – you won't be disappointed.
Kylemore Abbey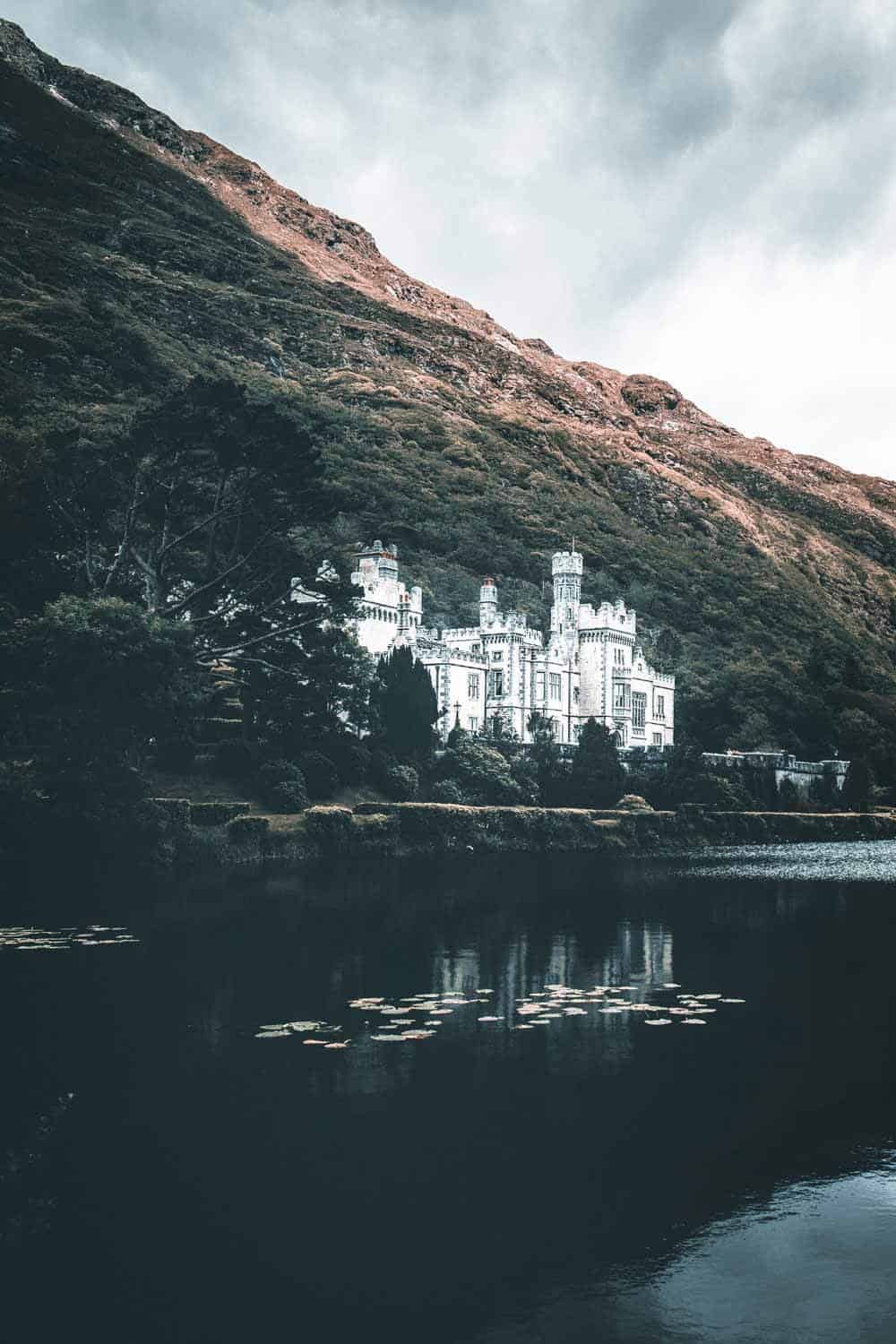 Feel like you've stepped into the pages of Alice in Wonderland at Kylemore Abbey
Kylemore Abbey is a walled Victorian garden originally built by Mitchell Henry, a wealthy businessman and politician who wanted to create an innovative sanctuary for his beloved wife. The estate was founded in 1920 as a Benedictine monastery and is now run by nuns.
You can tour the grounds daily in the Summertime, you'll have access to lakeshore walks, enjoy a sophisticated lunch at the cafe or tea house, and of course the gardens. Don't forget to try the hand-made, and award winning chocolate!
Let the Cliffs of Moher take your breath away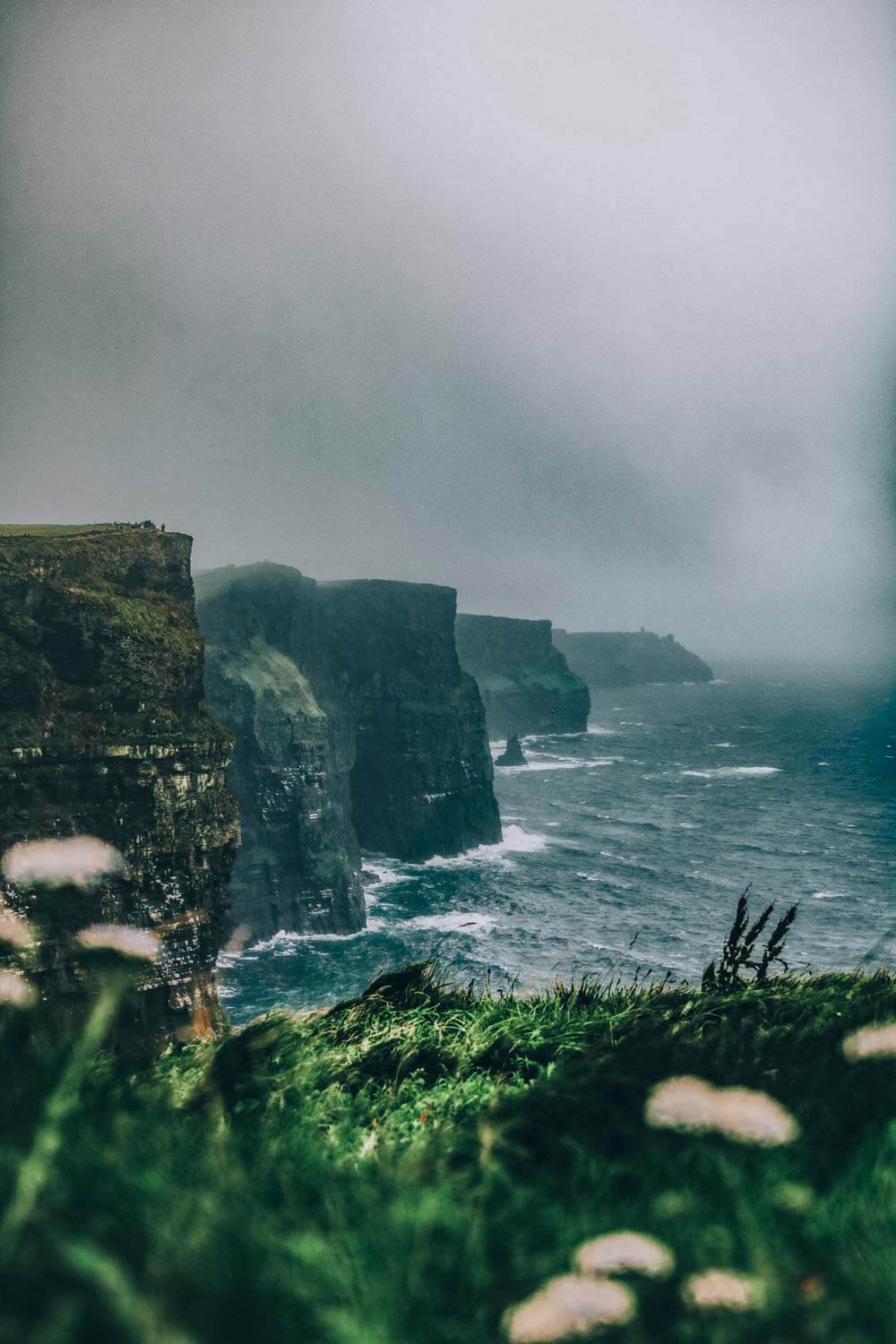 Can you even call it a trip to Ireland without visiting the Cliffs of Moher? See one of the top 10 places to visit in Ireland and the most famous landmark in the country.
People travel from around the World to see THIS exact spot. Come see the vast variety of ocean birds while you learn Irish folklore about Hag's Head and the love that was never meant to be.
Anne Street, Dublin, Ireland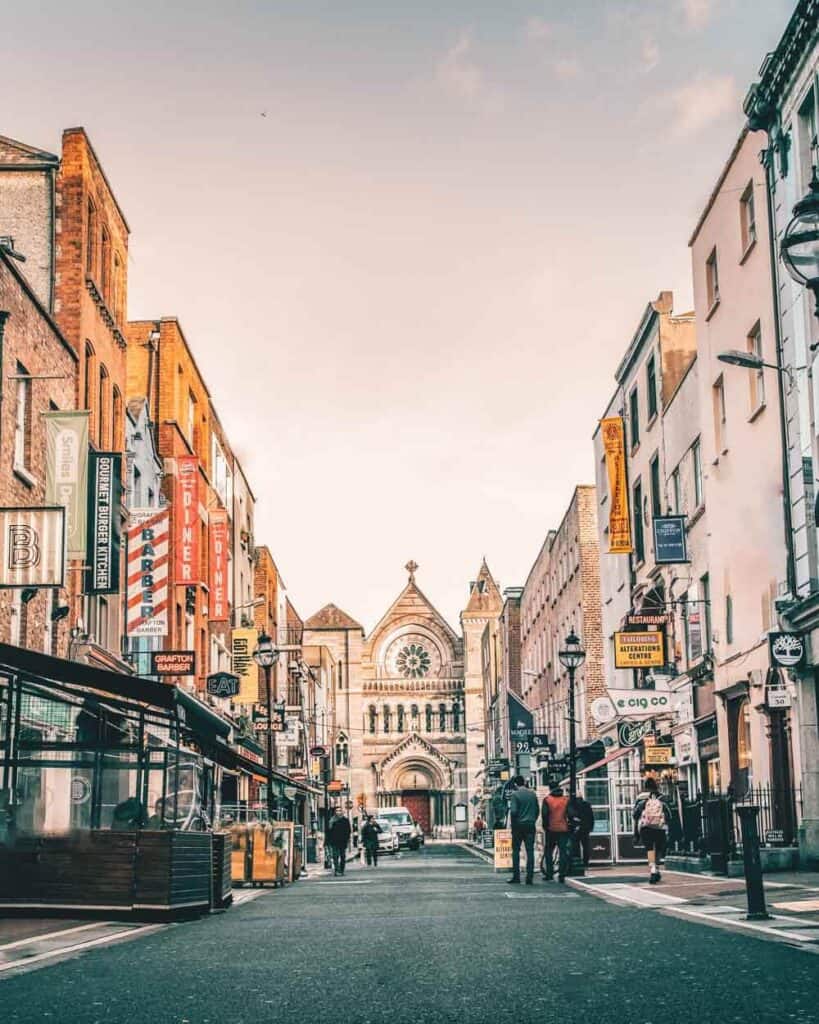 Plan your wedding on the must see Anne Street in Dublin
If wedding bells are in your future – or the future of someone you love, be inspired on Anne Street, one of the most romantic things to do in Ireland and Dublin. The road is filled with jewelers, dress and suit shops, food vendors, and even bakers.
Take a break in the middle of your planning, walk to the end of street and pop into St. Anne's Church to enjoy a "lunchtime" concert while you marvel at the stained glass windows. When you're done, grab a coffee and a quick lunch at one of the quaint eateries.
Address – 24 Patrick St, Wood Quay, Dublin, Ireland
Carrick-A-Rede Rope Bridge, Northern Ireland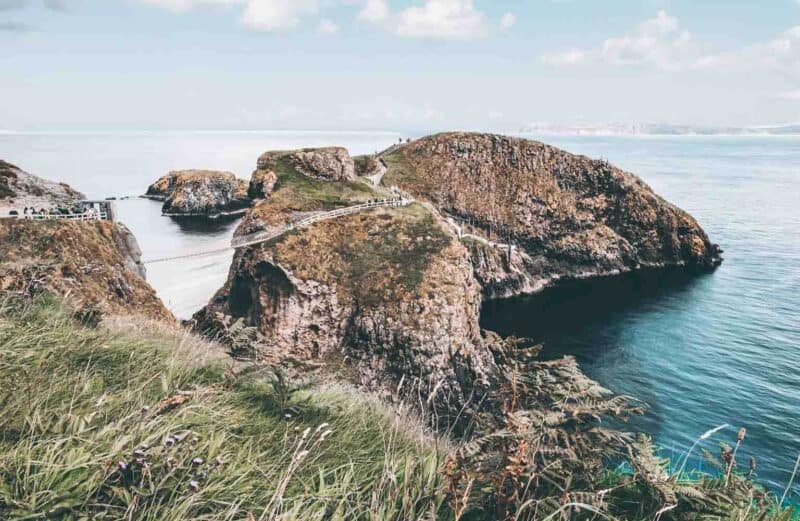 One of the best places to visit in Ireland the Carrick-A-Rede Rope Bridge
If you're ready to get your adrenaline pumping try the Carrick-a-Rede Rope Bridge of County Antrim. This has to be one the most adventurous things to do in Northern Ireland!
The Carrick-a-Rede is a famous rope bridge near Ballintoy. It's 98ft above the ground below and brings tourists in yearlong with over 250,000 guests annually. Leave the mainland and cross over to Carrick-A-Rede if you dare!
Make a stop at the Ring of Kerry Lookout and Car Park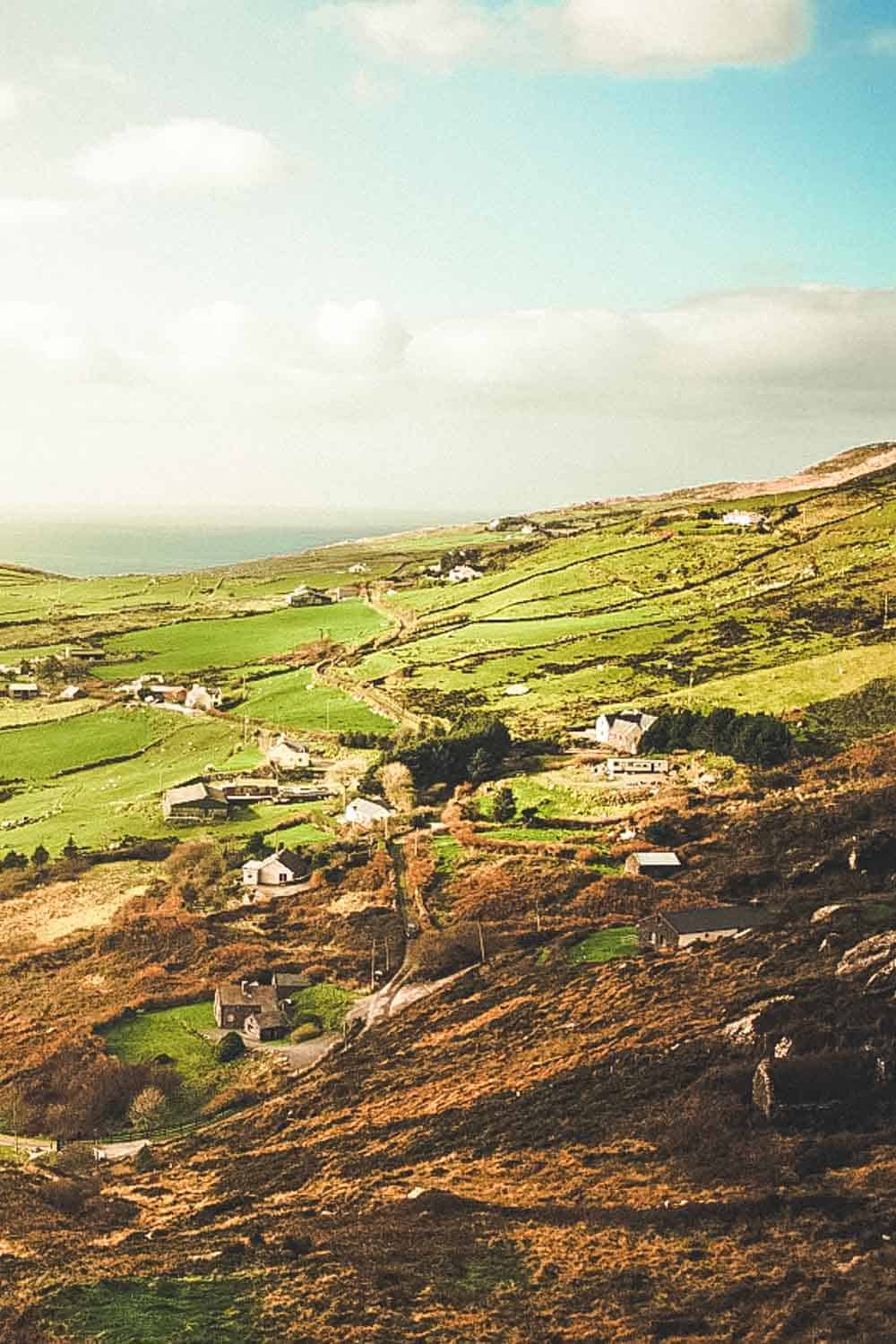 The lookout on the Ring of Kerry has to one of the most beautiful locations in all of Ireland. While a popular way to experience the Ring of Kerry is to explore the stunning scenery by car.
You have to take a break here – you'll never see the Atlantic ocean, green pastures, and plunging cliffs like this anywhere but Ireland. You will not regret it.
Learn about your Irish roots in Cobh, Ireland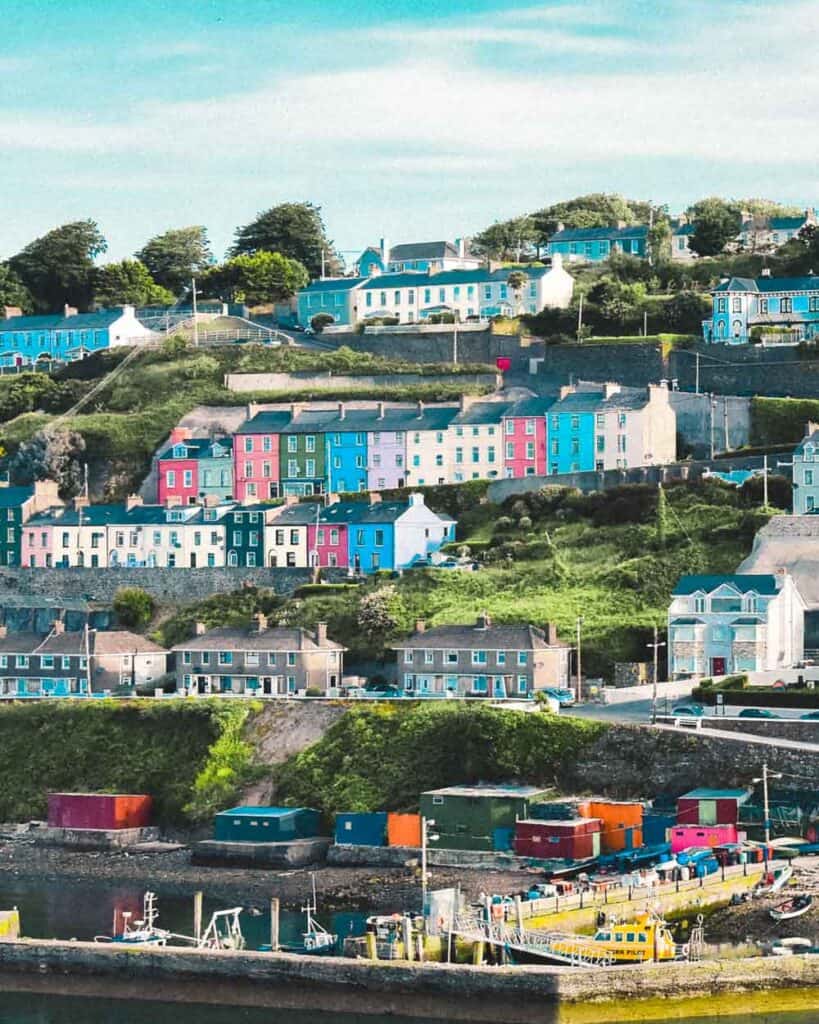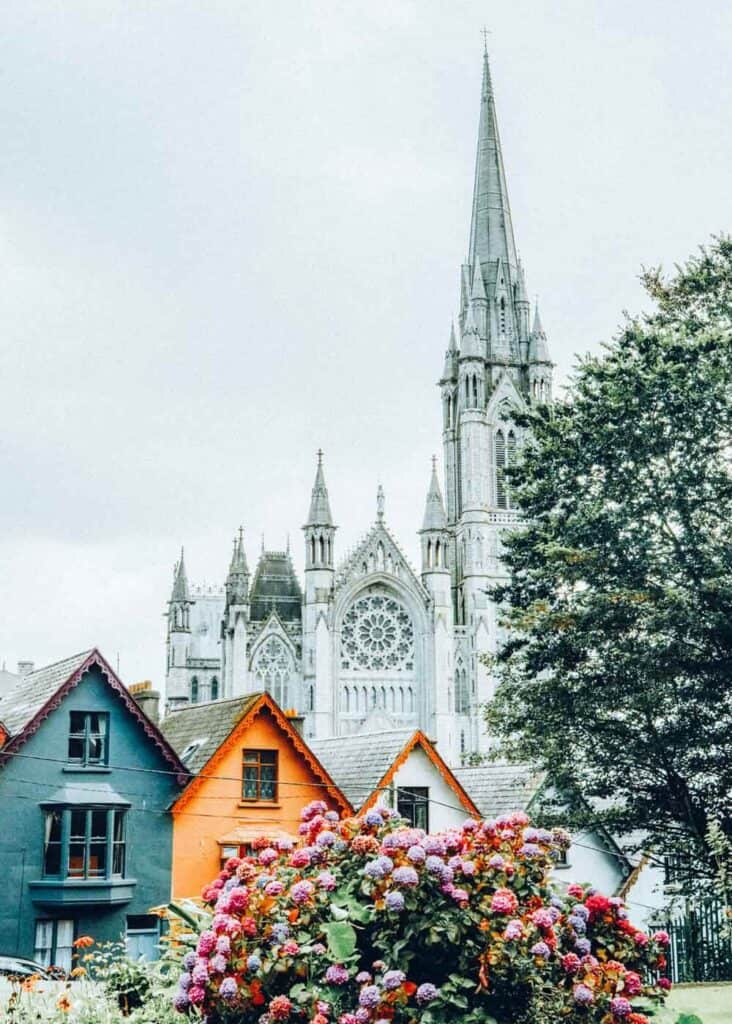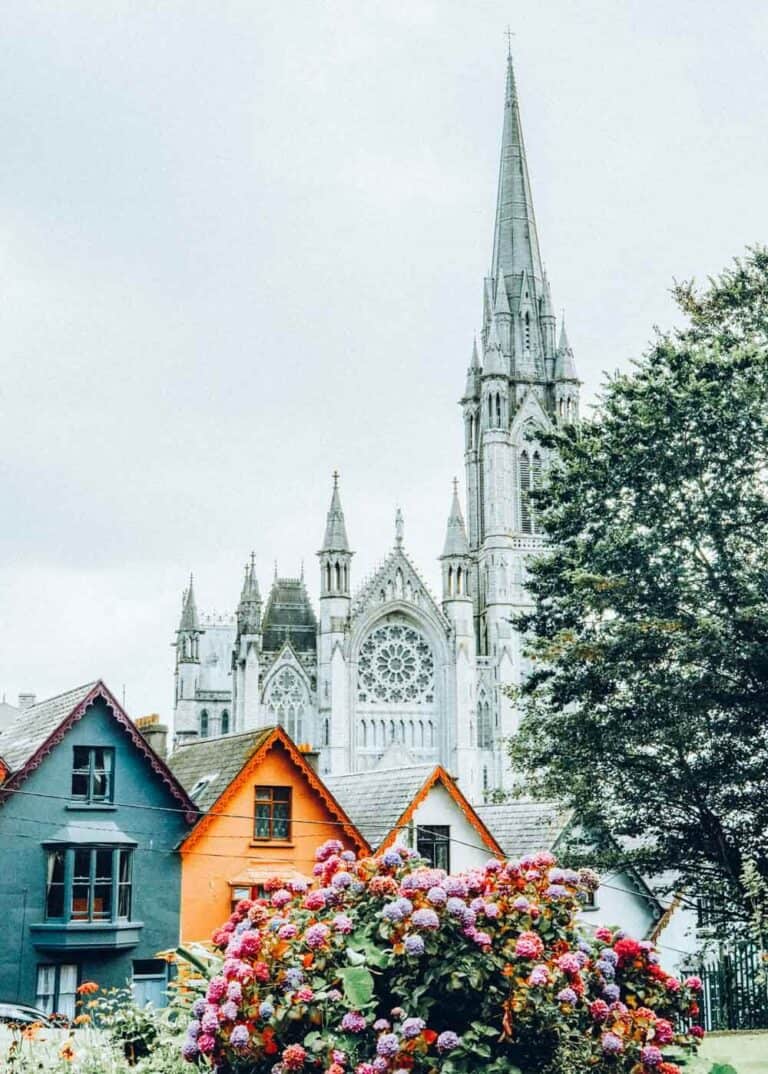 If you're of Irish descent – how about heading over to the Cobh Heritage Centre. It is said that if you're Irish, your family history will train back to Cobh.
There you'll learn about the droves of emigrants and also indentured servants – leaving Ireland for varied reasons including fortune in the free World and the Potato Famine; all are memorialized at the centre. Check and see if your relatives left from the local port.
Feel like a royal at the Rock of Cashel
The Rock of Cashel is a collection of Medieval church-like buildings set on limestone. The 12th-century round tower is one of the oldest surviving buildings on the Rock, which also includes a high cross, and the Cormac's Chapel (considered one of the finest churches built in the Romanesque style).
The Rock of Cashel was the "seat of the kings of Munster" for several hundred years before the Norman invasion. In 1101, the King of Munster donated his fortress on the Rock to the Church. This beautiful complex has a personality of its own and is known for its collections of Celtic art and Medieval architecture.
Wishes come true at the Gap of Dunloe, Ireland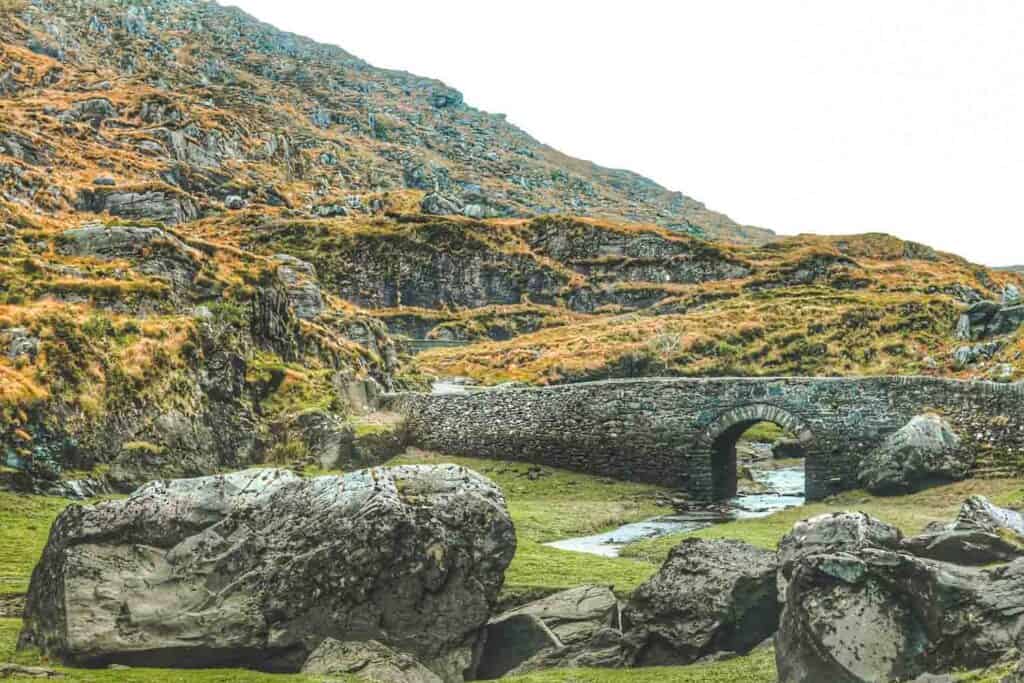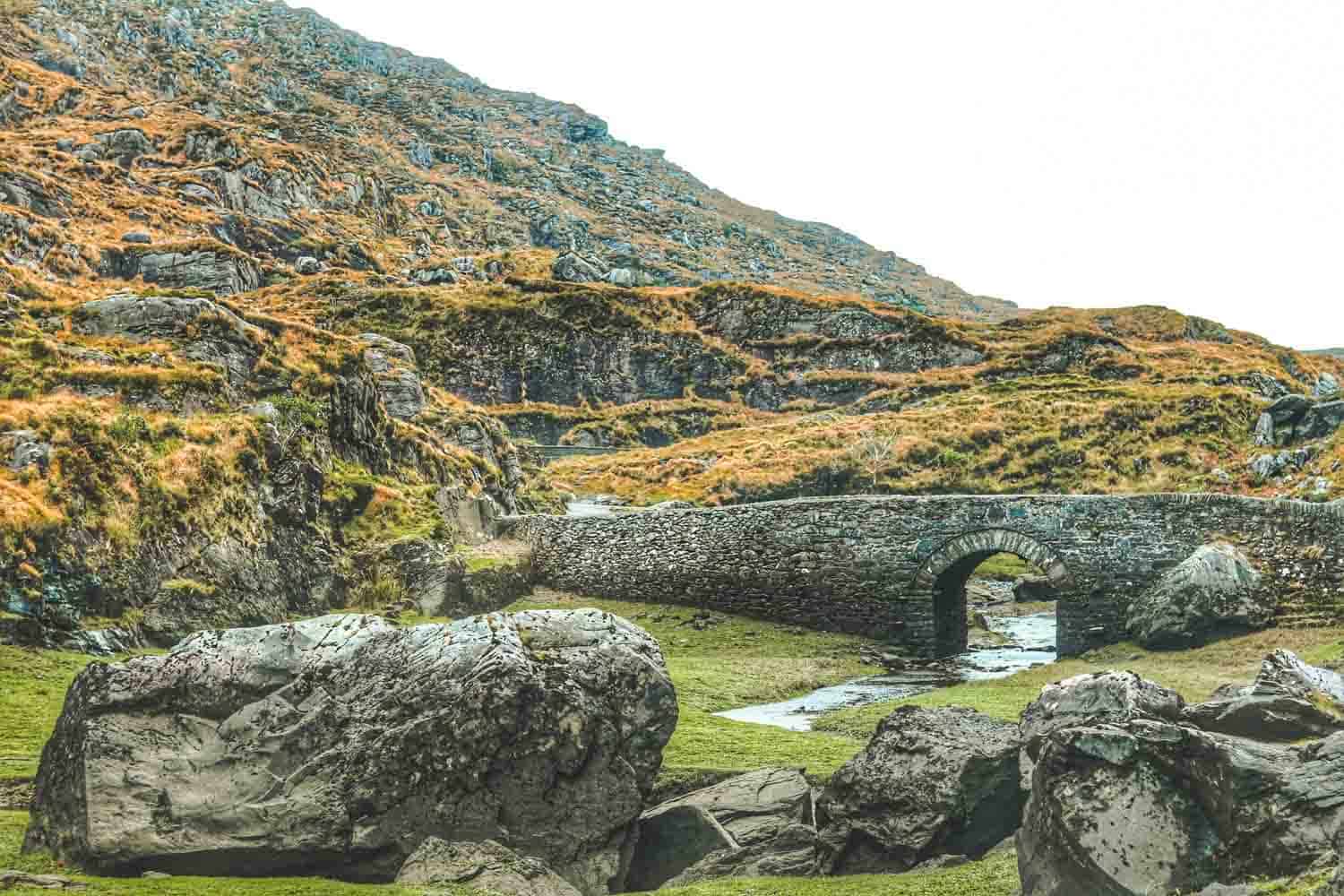 Known as the "gap of the little hollow", Dunloe is a popular pass that runs through MacGillycuddy's Reeks mountain range and the Purple Mountain Group range – known for its spectacular.
At the entrance to the Gap, you'll find Kate Kearney's Cottage, a restaurant and watering hole once owned by Kate herself (a local legend of the area, attracting travelers with her beauty and infamous "Mountain Dew"). Within easy walking distance from Kate Kearney's cottage is a picturesque old bridge known as the "Wishing Bridge". Try your luck and make a wish for as the story goes all dreams really do come true here.
Temple Bar, Dublin, Ireland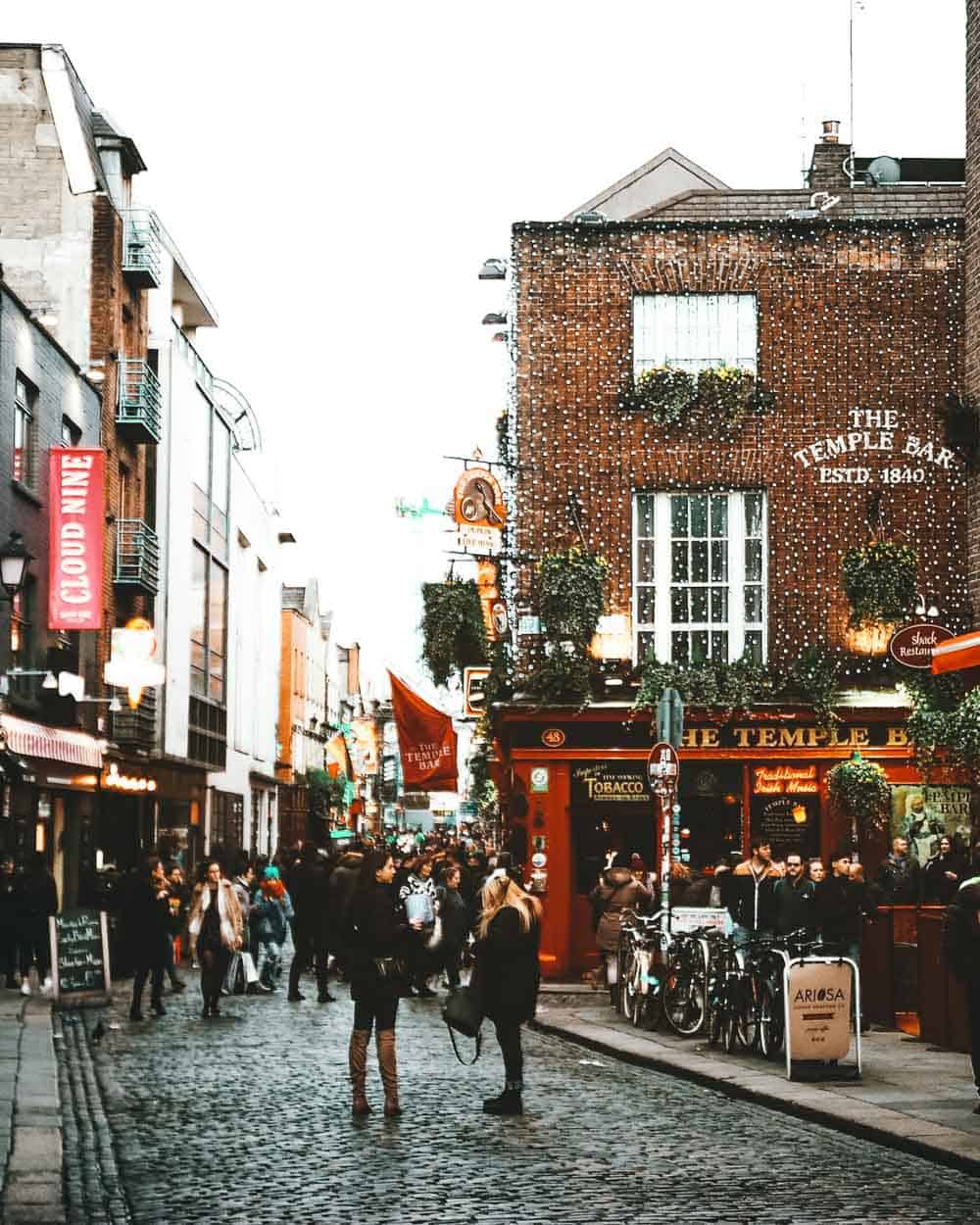 Enjoy one of the most fun things to do in Ireland the Temple Bar in Dublin
The Summertime is the perfect time for a pub crawl in Dublin, Ireland! Make sure to put the Temple Bar in your line-up. You can't miss it, the vibrant red exterior will catch your eye before you even reach the entrance.
They have more than 450 bottles of whiskey and are also a distillery. You can bottle your own whiskey from a choice of three of their famed casks. As if that isn't enough to enjoy this bar, here you'll also find some of your favorite bands performing on any given night.
Wondering what to wear in Dublin, Ireland in May or June?
For your visit to the Temple Bar at this time of year, warm weather clothes will do. Just make sure to wear layers and don't be caught in the rain without an umbrella, waterproof shoes, and rain jacket.
Explore Christ Church in Dublin Ireland, founded in the time of Vikings
How is it possible that Christ Church Cathedral manuscripts date back to 1030?!
Come walk amongst the bustresses as you learn about the "two cathedral issue" between St. Patrick's and Christ Church. If you're lucky enough you may get to listen to one of the famous choirs who perform twice weekly. Don't miss the fascinating Medieval crypt with manuscripts and artifacts that will give you an idea of what life has been like the last nearly 1,000 years.
Address: 8 Christchurch Pl, Wood Quay, Dublin, Co. Dublin, Ireland
See the Peace Walls in Belfast of County Antrim
The Peace Walls were originally put in place to seperate the Republicans from the Loyalists after riots ravished the Belfast area. As time passed violence lessened and portions of the walls were replaced by passthrough gates. The first wall was demolished in 2016.
Go see the anti-racism murals along those walls that still exist and learn about the reas rocky past but hopeful future from the locals.
Grab a "proper pint" at the Guinness Storehouse in Dublin
Even if you're not a beer drinker, this is one of the most fun, must see Dublin attractions. Many even add this to their bucket list for Ireland with good reason.
Try one of the tours they offer where you can learn all about this quintessentially Irish beer and how to make the perfect pour.
Ride the elevators up to the seventh floor and enjoy all the Gravity Bar has to offer – food and non-alcoholic options too. Or maybe you'd prefer to create a "STOUTie" – that's right you can even have your image uploaded onto their famous foam.
Take in all the colors of the rainbow in Eyeries on Village Street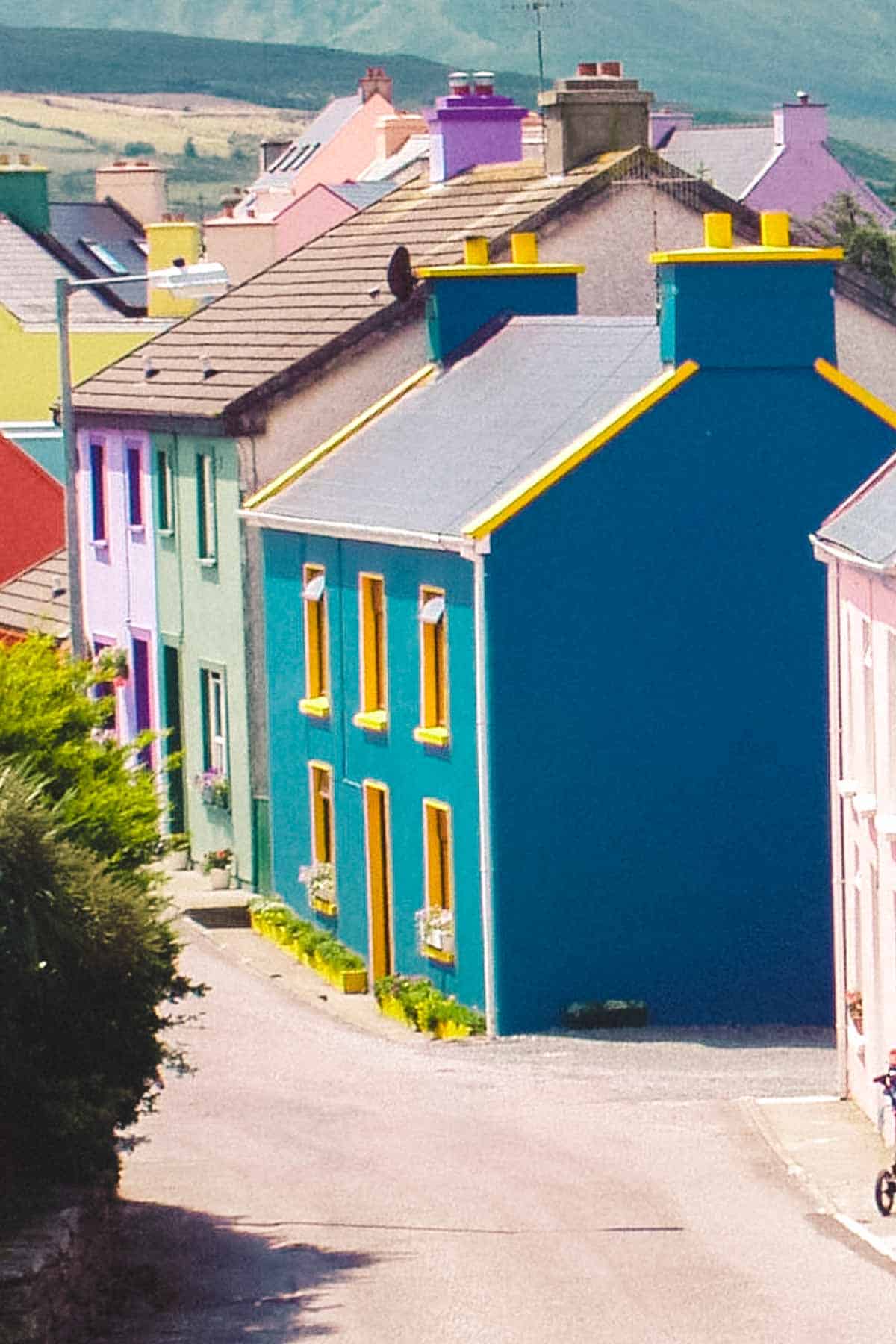 If you're wondering where to go in Ireland to brighten up your visit, look no further than Eyeries on the Ring of Beara in County Cork. There you'll find rows of homes and store front drench in every hue you can imagine.
After you've roamed around the town and done some shopping – pop into the St. Kentigern's Church where you'll find even more gorgeous shades within the intricate stained glass windows.
If a quiet place is what you're after, try Ramelton in County Donegal
This area has less than 2,000 people and lies amongst lush landscape and calm waters of the Lennon River. It's one of five "heritage towns" in the area with many of the Gregorian buildings still in tact and in use. Ramelton would make a perfect weekend getaway – take in a stage play at the town hall, grab a drink at a local pub, and devour some of the renowned baked goods and produce from the Country Market.
Limerick City, Ireland was made for coffee lovers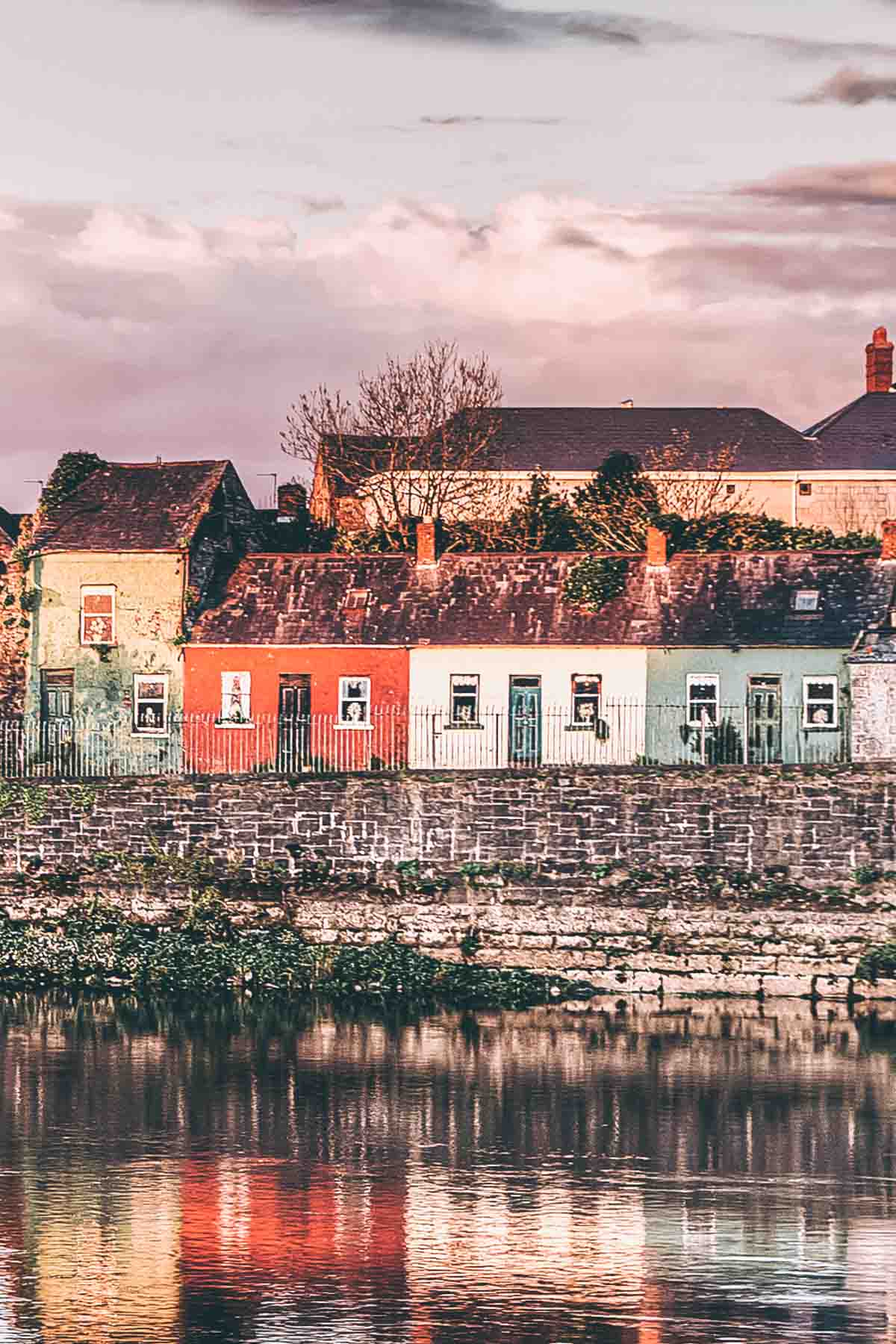 Did you know the Irish coffee was invented in Limerick City? In the Winter of 1943 a local chef (Joe Sheridan) took pity on the weary passengers of a long delayed flight, deciding to create a drink to warm them up.
The legend goes that when one of the lucky passengers asked if he was drinking "Brizilian coffee", Sheridan proclaimed, "No this is Irish coffee" – and the famed beverage was born. How cool is that? Go enjoy an Irish coffee, in Ireland!
This is without a doubt one of the top 25 things to see in Ireland.
What are your must-do's on this list? Let me know where you plan to go!