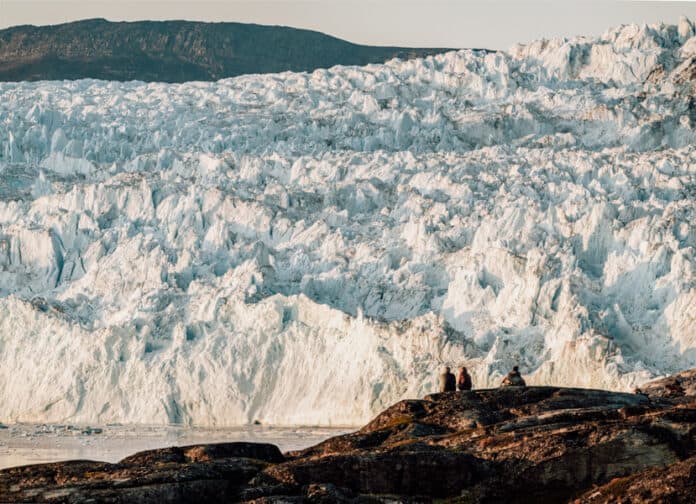 Eqi Glacier (Eqip Sermia in Greenlandic) is one of the most beautiful active glaciers in Greenland. Also known as the Calving Glacier.
Eqi Glacier Facts:
Eqip Sermia is the Greenlandic name for the Eqi Glacier.
Eqi Glacier is one of the most active in Greenland.
Eqi Glacier is often referred to as the calving glacier as you are almost guaranteed to see small and large pieces of ice breaking off the five km (3 miles) wide glacier.
Read more on Greenland: 15 Awesome Things to do in Ilulissat
Eqi Glacier location
The glacier ocated just 80 km (50 miles) north of Ilulissat, in Disco Bay.
How to see Eqi Glacier
The glacier is located 80 kilometers north of Ilulissat, and you can only get there by boat. The boat tour is gorgeous in itself. You will go past village of Oqaatsut and further up into the northern parts of Disco Bay.
If you decide to stay overnight in Glacier Camp Eqi, you will have great hiking opportunities in the area.
Stay at Glacier Lodge Eqi
For the best views of the glacier I recommend staying at Glacier Lodge Eqi. There are 15 cabins available located close to Café Victor. From these cabins, you can see and hear the calving glacier. A very meditative way to spend time and enjoy the fireworks of nature to say the least.
A once in a lifetime experience to stay on the edge of the ice cap where you can see and hear the mighty powers of nature and indulge the beauty of the western coast of Greenland.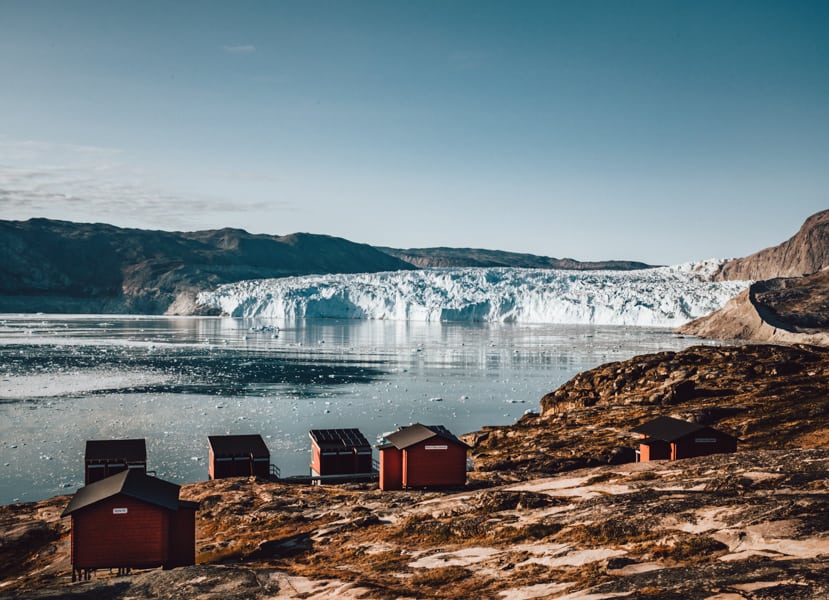 Eqi Glacier Tour
If you want to see Eqi Glacier up close it is super easy to do so by boat tour. Tours are available year round.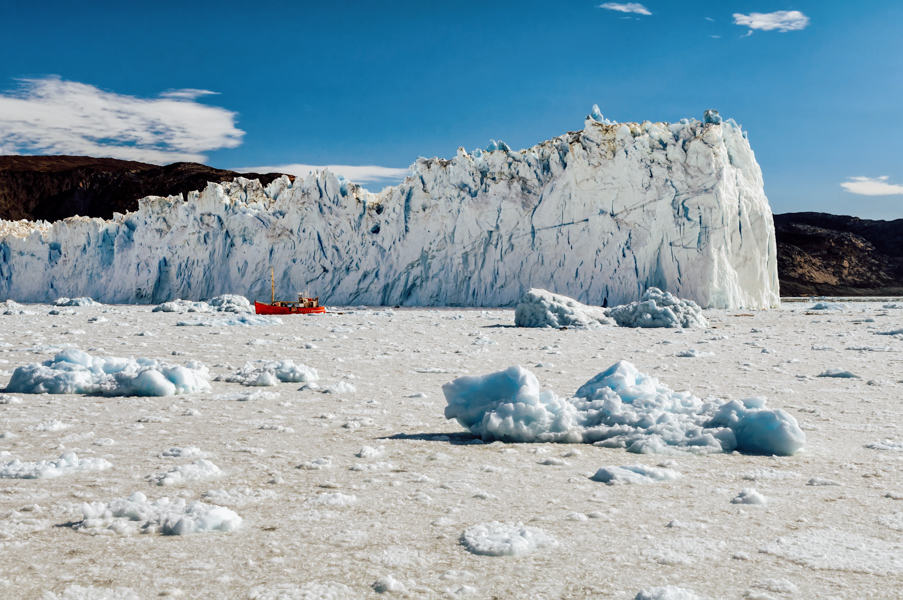 What is Ice Calving?
Ice Calving is when ice chunks break away from the edge of a glacier. It is one of the most magnificent things you will ever witness. Especially if you are lucky enough to be on a boat tour when it happens.