Juanillo beach located just outside of Punta Cana truly has everything. Crystal clear, turquoise water perfect for swimming. As well as restaurants and beachfront bars.
Juanillo Beach Info:
Where: Punta Cana, Dominican Republic
Cost: If you are not staying at a resort you will have to pay a $30 cover charge to enter.
Available excursions:
What makes Juanillo Beach (Playa Juanillo) so Special?
Low key vibes, much more secluded than the popular Bavaro beach, never crowded.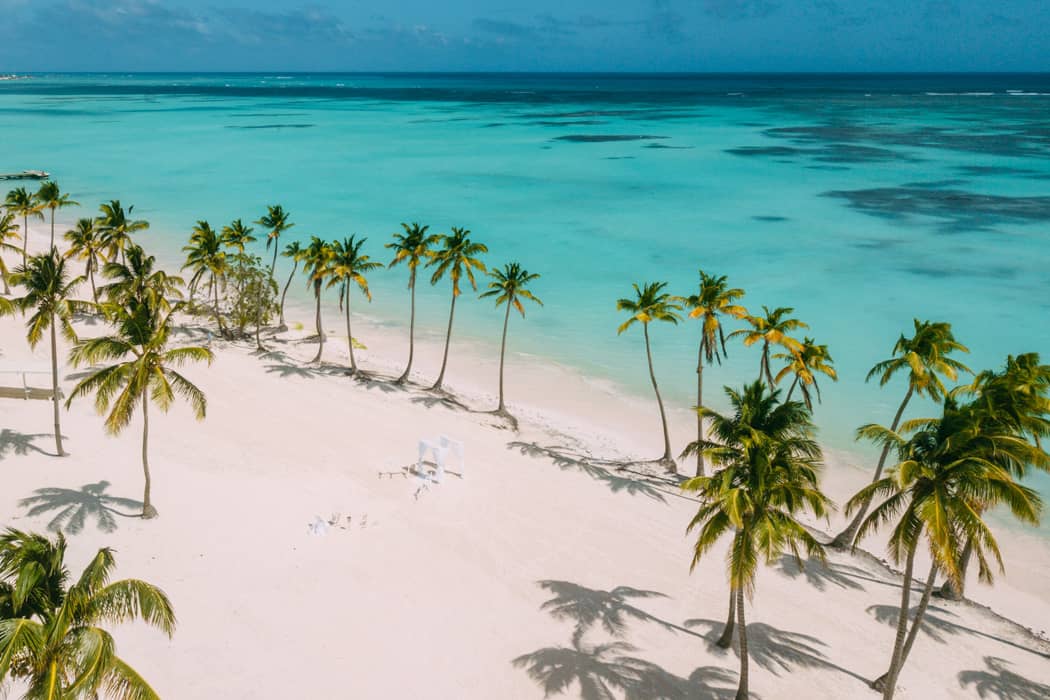 Where is Juanillo Beach located?
Located inside the Cap Cana complex that is full of beach front hotels golf clubs, restaurants etc.
It is a 12 minute from to Punta Cana city center.
35 minute drive to Bavaro Beach (most popular beach in Punta Cana).
How to access the beach
The best way to enjoy this beautiful Caribbean beach is to stay at a beachfront resort. However, this beach is open to the public as well.
In order to access the beach you will have to tell the security guard at the gate that you would like to visit the beach. Make sure you have your id on you and be prepared to leave it at the gate.
You will have to pay $30 cover charge to enter.
Where to Stay on Juanillo Beach
The resorts on Playa Juanillo are some of the best in Punta Cana.
Among them, there are three adults only resorts, 1. Secrets Cap Cana Resort & Spa, . Hyatt Ziva Cap Cana is perfect for families with kids. It has a waterpark that kids will love!
Secrets Cap Cana Resort & Spa – Adults Only
Hyatt Zilara Cap Cana – Adults Only
Hyatt Ziva Cap Cana
What to Expect at Juanillo Beach
Water: Crystal clear turquoise water, calm, stays shallow far out, easy entry.
Length:
Sand: Fine white sand, cleaned every morning.
Seaweed: There is a barrier out in the ocean to stop the seaweed form entering the beach.
Juanillo Beach Seaweed
The seaweed can definitely be a problem in Punta Cana. However, the sand is cleaned daily and they have put up barriers in the ocean to try and keep the seaweed out.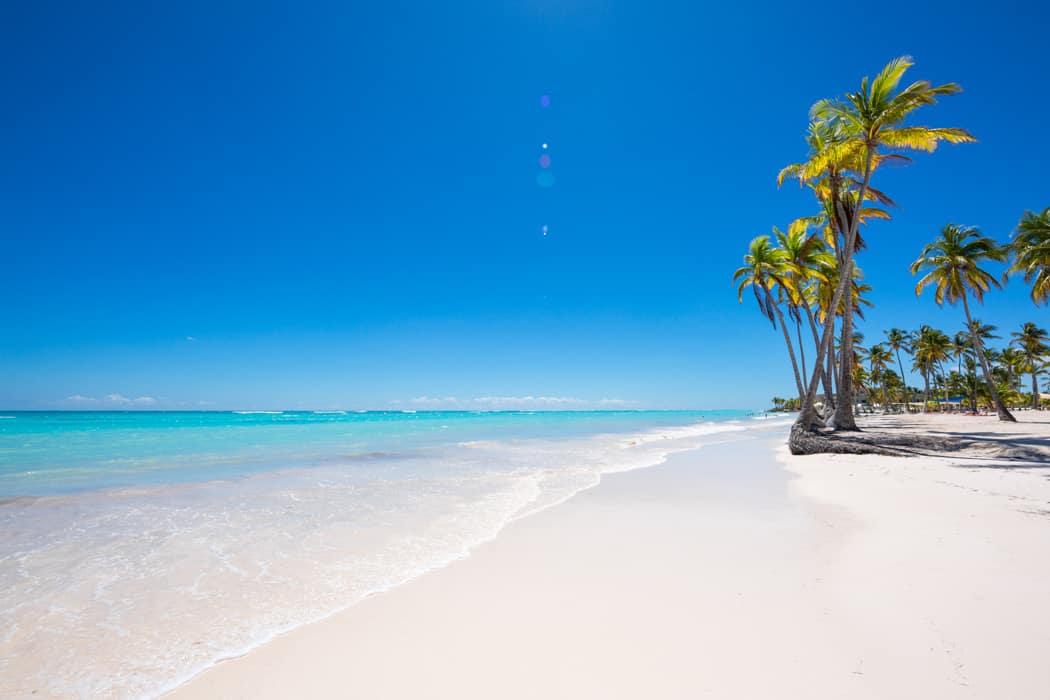 Juanillo Beach vs Bavaro Beach
Juanillo Beach is much more secluded and quieter than Bavaro Beach.
Juanillo is also less crowded and more upscale. There are not as many resorts on the beach.
The beachfront hotels around Bavaro beach are generally much cheaper than the options at Juanillo.
What to Pack for the Dominican Republic
Reef safe sunscreen – The sun is strong in the Dominican. You definitely need a good sunscreen. I am obsessed with this one by Shiseido. No one does sunscreen like the Japanese and Koreans. It goes on so smooth and I love that it is a stick, so you don't have to get your hands all gross and sandy when reapplying throughout the day. Buy here.
Swimsuit – Obvs. This one is my favorite from SKIMS. It is more of a sporty look which I love. The only annoying thing is they sell out really fast so stock if definitely limited. Get it while you can. Trust me, it's amazing. Buy here.
Sandals – These Havanas are the best flip flops I have ever used! I have 3 pairs and have used them for years and they are still going strong! Buy here.
FAQ:
Is Juanillo Beach swimmable?
Yes! It is very swimmable. The water is calm and crystal clear. The water is also very shallow far out.
Is Juanillo Beach calm?
Yes. It is very calm, perfect for swimming and wading in the water.
Conclusion: Is Playa Juanillo worth visiting?
This is one of my favorite beaches in the Punta Cana area. I definitely recommend visiting.