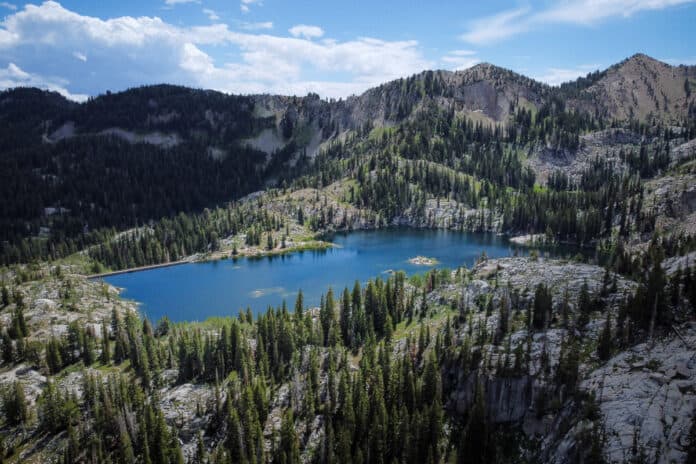 The Lake Mary Trail located in Big Cottonwood Canyon, Utah is one of my favorite hikes near Salt Lake City. I have lived in Utah for a few years now and have been on many hikes. Trust me, this hike does not disappoint.
The scenery is absolutely breathtaking.
Lake Mary Trail Details:
Length – 2.6 mi out and back
Duration – average of 1 h 38 min
Difficulty – Moderate
Elevation gain – 849 ft
Challenges – high altitude – Elevation Range 8,764 – 9,548 ft.
Other – no dogs allowed, no swimming allowed
What makes the lake Mary trail special?
Wildflowers! During the right time of year (July-early August) you will be blown away with all the wildflowers all along the trail! That alone makes this trail worth it. It is also a relatively easy hike with extremely high payoff.
Once you arrive at Lake Mary you will be blown away by how pretty it is and also how peaceful it is. Even on a Saturday there is still plenty of room to spread out around the lake so you can have your own little peace of paradise.
It is easy to find your own space for photos, a picnic, or just general relaxing.
Where is Lake Mary Located?
Lake Mary is located in the Uinta-Wasatch-Cache National Forest, Utah.
Trail Parking
There is plenty of parking! Park at Brighton Ski Resort near the main lodge located by the Majestic Ski lift. This is where to trail will begin.
There are bathrooms in the lodge.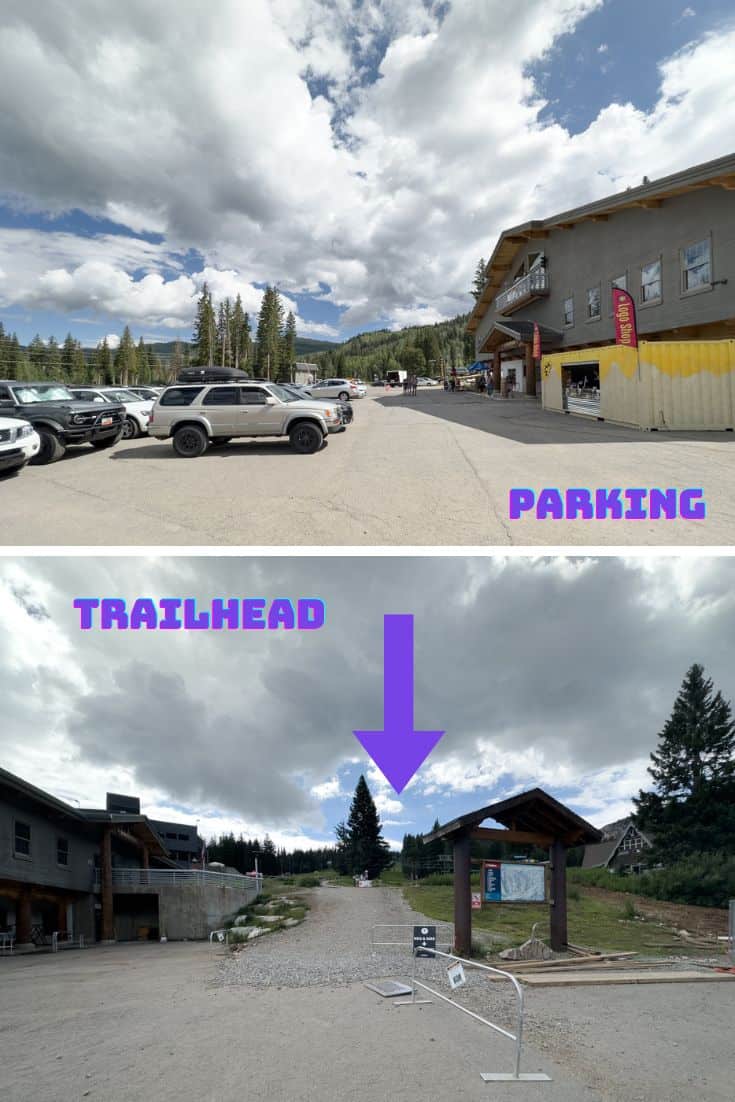 Lake Mary Trailhead
The Lake Mary trailhead is located at Brighton Ski Resort, to the right of the Mt. Majestic Lodge.
Lake Mary Trail (What to expect)
If you are familiar with Brighton Ski Resort you will start by walking under the Majestic ski lift.
Note: If you want you can pay $15 and take a ride on the lift in the summertime.
The trail begins with a fairly steep incline up. It isn't technically difficult, however, it is steep. My quads were feeling it the next day.
The hike continues uphill almost the entire way to the lake. The good thing is that once you make it to Lake Mary, the tough part is over and just a short distance away are two additional lakes, Martha and Catherine you want to explore more in the area.
There are plenty are areas to stop and take breaks when needed. There was even a bench along the trail to rest on.
The hike is is easy to follow despite the lack of labels.
I downloaded the trail area from google maps before going just in case. I didn't end up needing it getting to the lake but I did get a little turned around on the way back and used it then to make sure I was headed the right way. (Which I wasn't)
There are a number of other hikes that continue on from Lake Mary, so be careful not to start another hike instead of returning back.
Note: In order to get to Lake Mary you have to walk through a stream uphill. This trail can get really muddy and slippery so I highly recommend wearing waterproof hiking boots. Salomon is my favorite brand for hiking shoes. You can shop their latest designs here. They are pricey but worth it.
The Lake Mary Trail is amazing for bird watching.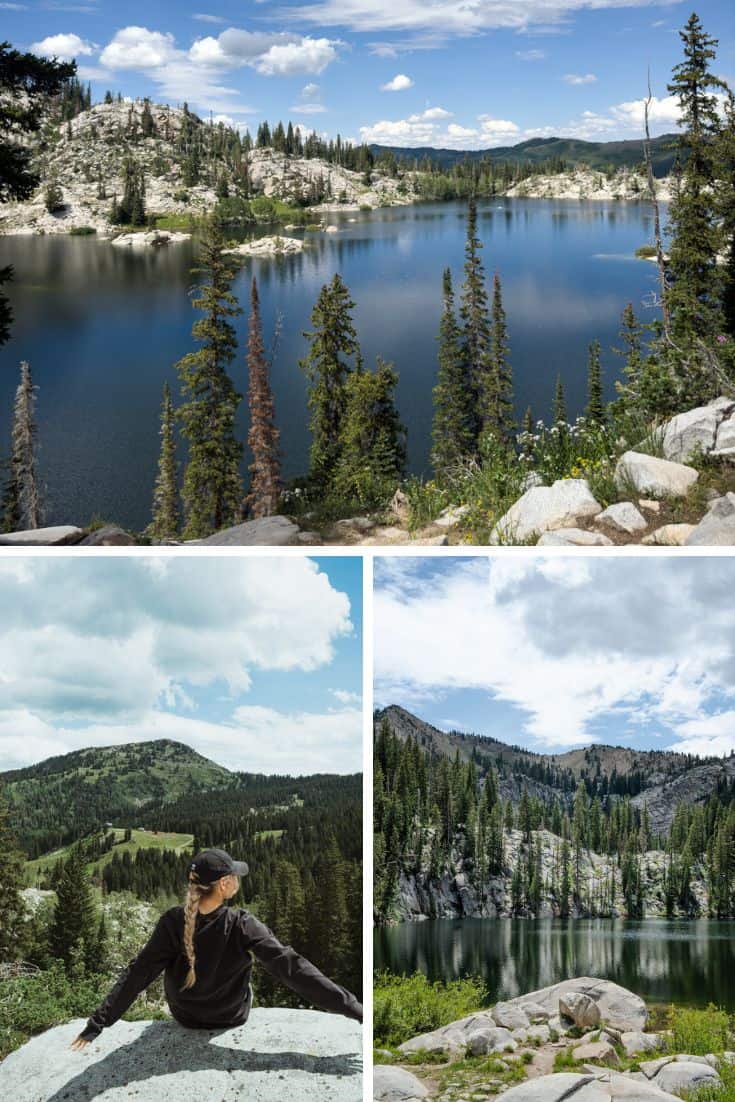 Utah Wildflowers at Lake Mary
During the right time of year (July-early August) you will be blown away with all the wildflowers all along the trail! So beautiful!
I was there August 18th (past peak wildflower season) but there were still so many. I can't even imagine what it looked like 2 weeks earlier.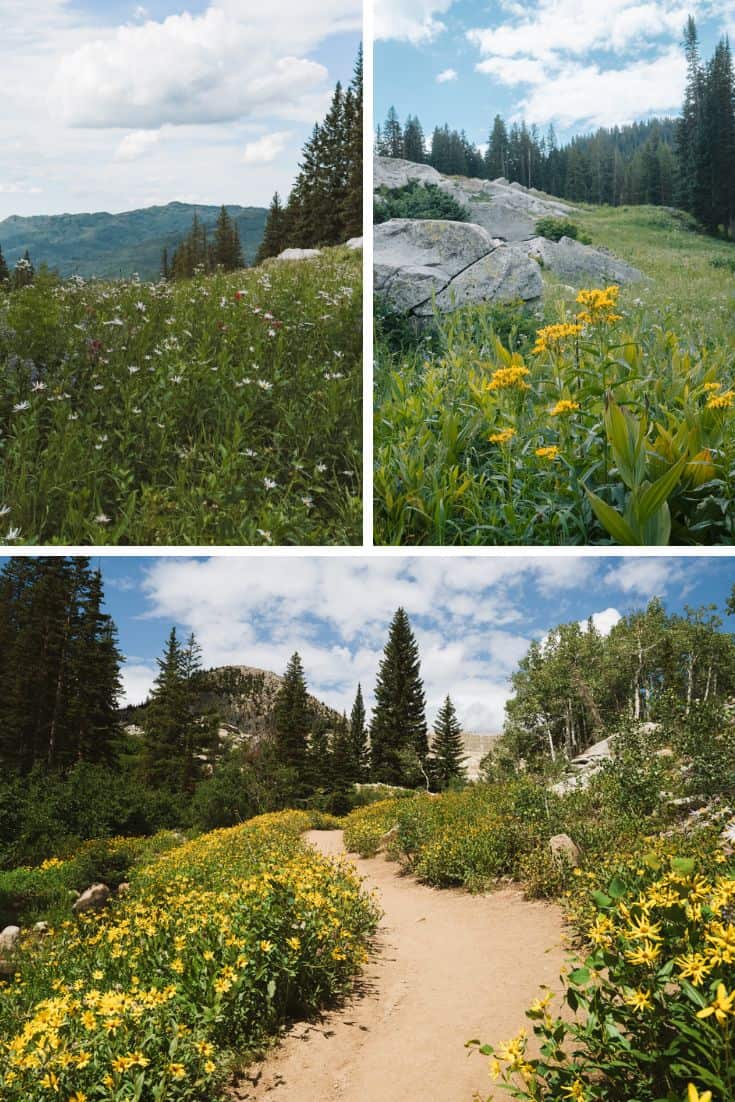 Lake Mary Hike Terrain
The majority of the hike looks similar to the first picture. The middle of the hike starts to look like the second photo, a little more rocky. The hike ends with you hiking upstream. Don't forget your hiking boots! Your feet getting wet during this portion of the hike is unavoidable.
Click Here to Shop the latest Salomon Hiking Boots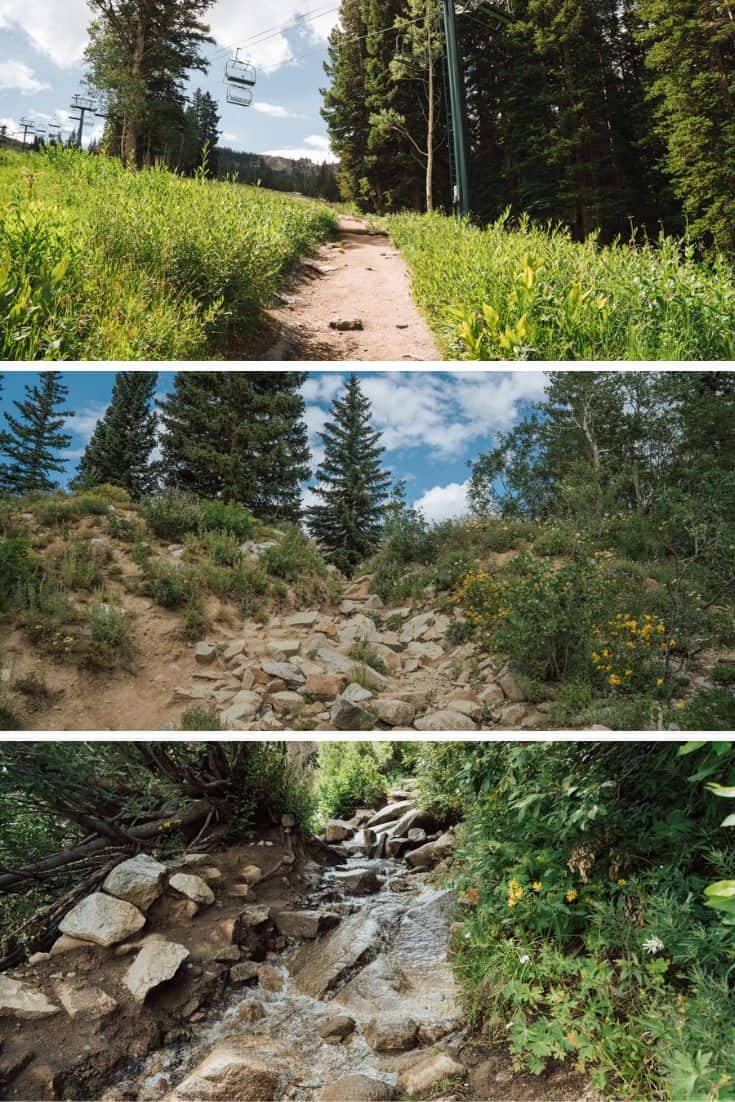 Lake Mary Camping
You are able to camp at Lake Mary, and it is free. You are only allowed to camp if you camp 200 ft from any lake, stream, or creek.
Lake Mary Utah Fishing
Fishing at Lake Mary Utah is allowed. The lake is home to a variety of fish, including brook trout, rainbow trout and tiger trout. Rainbow trout are the most common fish.