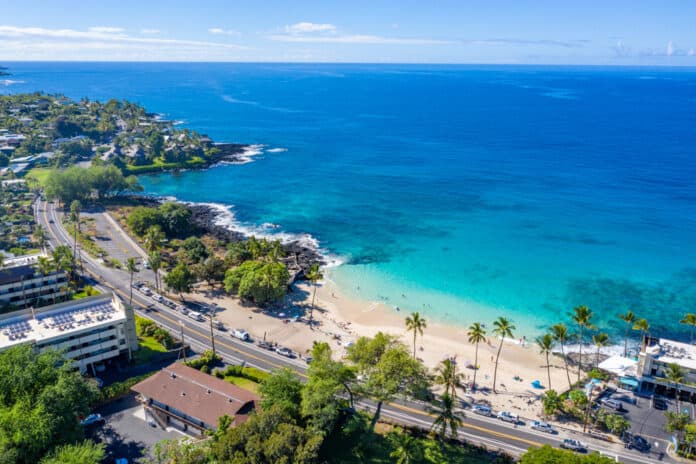 Are you staying in the Kona area of the Hawaii's big island and wondering if there is a quality beach nearby? The big island of Hawaii is overall fantastic, but there aren't nearly as many beautiful beaches as other Hawaiian islands.
Magic Sands Beach is one of the few where you can actually get a stereotypical Hawaiian Beach experience on the Big Island without having to travel too far away. A lot of the Big Island shores are quite rocky, but if you know where to look you can still get a quality experience.
The only negative of Magic Sands Beach Park is that the beach itself is actually quite small. With it being one of the few good spots in the area it can also get quite crowded.
Magic Sands Beach Park Quick Facts:
Other Names: White Sands Beach, White Sands Beach Estates, La'aloa Beach Park, Kona White Sands Beach
Known For: being a quality beach in the Kona area
Facilities: restrooms, showers, volleyball
Lifeguards: yes
Parking: across the street
Cost: free
Other: immediately next to Pahoehoe Beach Park
Crowds: unfortunately yes
Confusing Names
First off, beware that there there are three different names for this beach. It is called Magic Sands, White Sands, as well as La'aloa Beach Park. All three names are referring to the same abeach.
It gets the name Magic Sands due to a natural phenomenon where the waves temporarily wash all of the sand away.
When the white sand gets pulled away it leaves nothing but the black volcanic rock underneath. It is "magic" because was the waves change the sand will come back.
Magic Sands Beach Park Location
The real perk of this beach is that it is in the heart of the Kona area. If you are staying in the Kona area and don't want to get in a car then you can easily walk to this beach and enjoy soft sand and rolling waves.
It takes about 25 minutes to get here if you are coming from the Kona Airport. With it being in the heart of Kona there are plenty of restaurants, shops, and other attractions around to fill your whole day.
What to Expect Once There
This beach is small but gorgeous. The rocks give way to soft sand and you will see the waves gently roll in. You will have no problem relaxing in the sand. It is especially beautiful at sunset as it faces perfectly to the west to watch the sun dip below the horizon.
Magic Sands Beach Parking
While it can fill up at the peak times, there is a large lot directly across the street from the beach, and another smaller lot adjoining.
It's free, and the two times I went were busy, but I was still able to find a spot. My favorite part about the parking lot is that it sits directly next to a field of goats!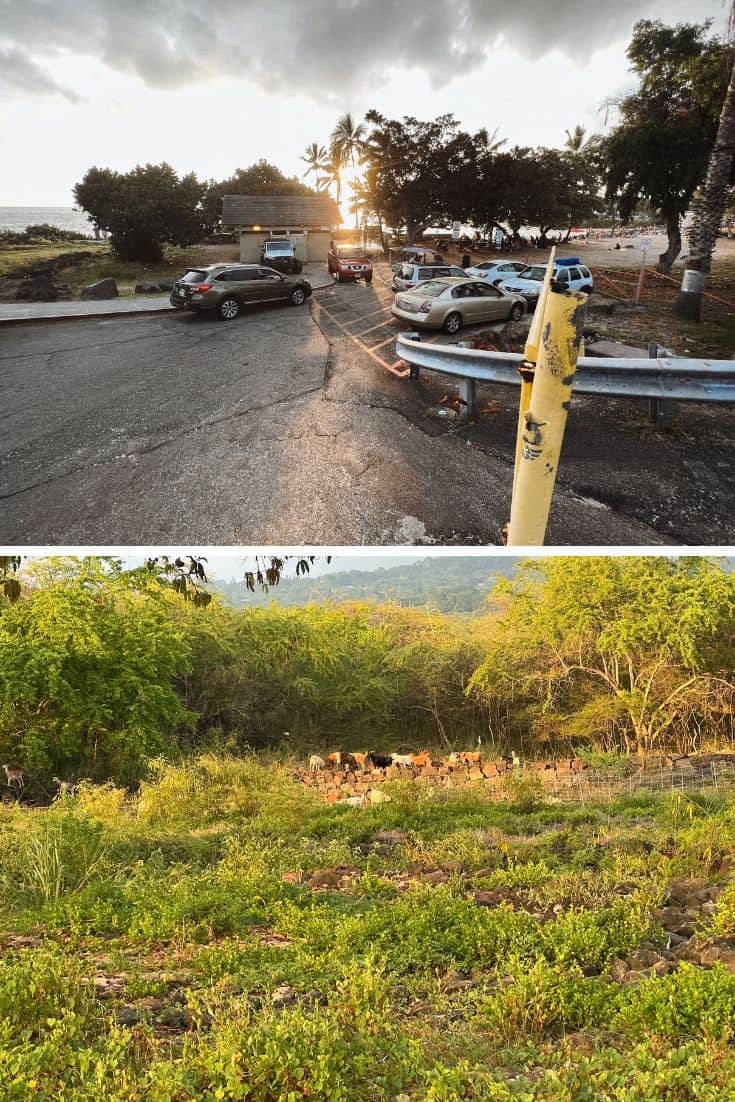 Crowds
The biggest downfall of this beach is that it isn't very big, and given its immediate proximity to a lot of the Kona action, it tends to almost always be crowded.
Facilities
There are restrooms, showers, and even sand volleyball courts included in this small beach.
There is a lifeguard tower, but like a lot of other beaches in Hawaii it is not necessarily staffed all the time, so don't bank on full-time lifeguard coverage.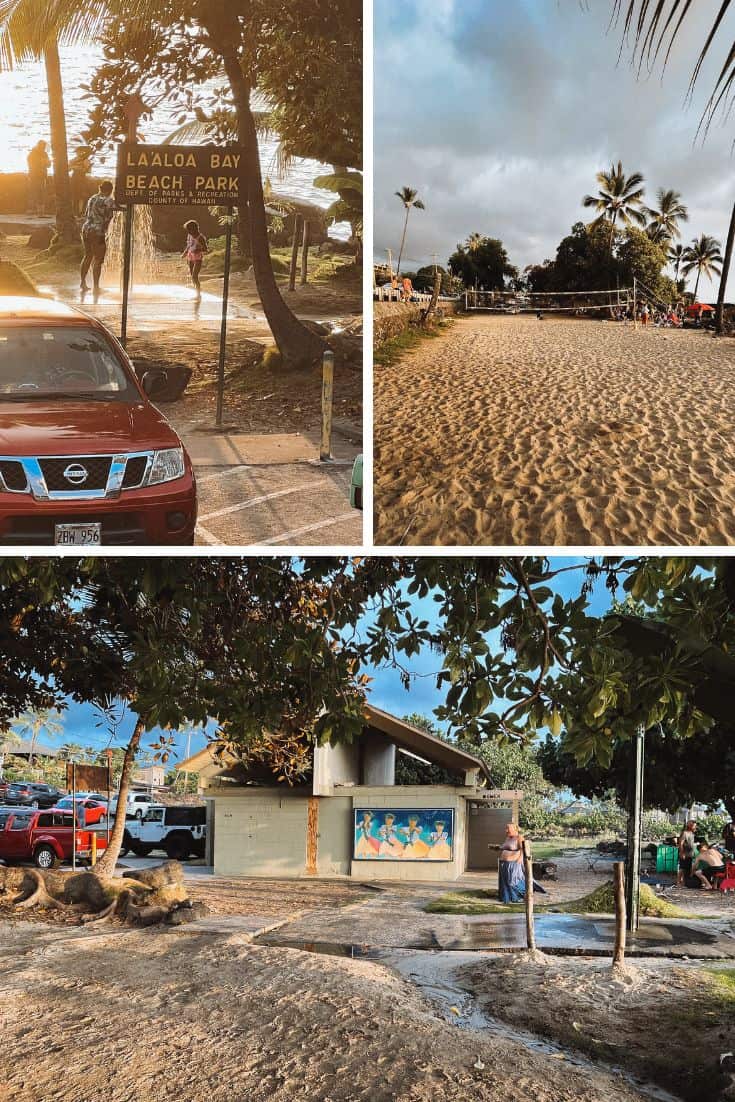 Is Magic Sands Beach Park worth visiting? (Conclusion)
While this probably isn't the beach you came all the way to Hawaii for, it is still very enjoyable! It is especially nice of you are within walking distance of it.
If you are staying in another part of the island I wouldn't make the effort to come just for this beach as there is probably one that is just as nice but closer. That being said, if you are in the Kona area already, then you will most definitely enjoy the additional pit stop!