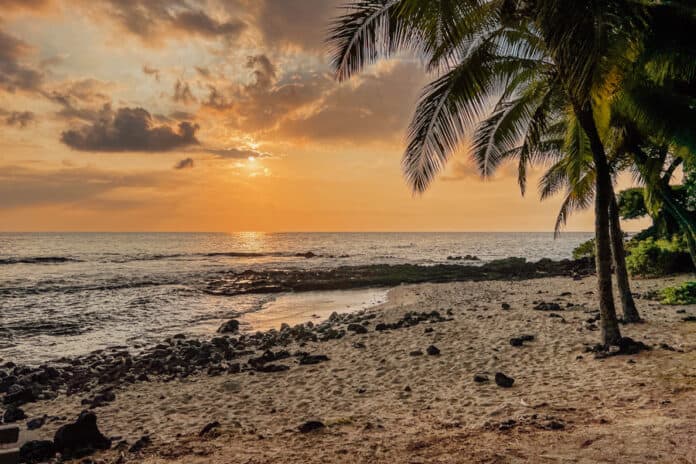 Pahoehoe Beach Park likely isn't the Hawaiian beach you are thinking of. Pahoehoe Beach Park really is much more of a park than it is a beach. If you come here you will find more fisherman and people on a picnic than you will people spread across the sand.
Its main attraction is the sidewalk that meanders through a grassy stretch along the coast, or the fact that it is a phenomenal location to watch a sunset. Unfortunately the park is quite small so it's not like you can't go on a "real walk" through this park.
While there is a mini sandy area, you can barely call it a beach. With its size and it being in the heart of Kona it's not actually a great spot to spread out your towel and relax.
Pahoehoe Beach Park Quick Tips:
Known For: rocky shore, grassy walking path, mini beach
Facilities: picnic tables, benches, porta potties (full facilities next door at Magic Sands Beach)
Lifeguards: no
Parking: across the street
Cost: free
Other: directly next to Magic Sands Beach
What to Expect Once There
Don't expect to lounge in the sand, even with the mini beach. The mini beach is quite rocky and the waves can make swimming unpleasant.
There were people snorkeling in the area, but there are plenty of other areas with better and easier access.
You will likely see a few fisherman testing their luck just off the shores.
Location
This beach park is in the heart of the Kona area. It is about 25 minutes away from the airport.
Parking
There is some street parking immediately along the edge of the park, or there are two free parking lots directly across the street. While they could fill up with people parking to walk through the town, I didn't have any problem getting a spot in there on a busy weekend.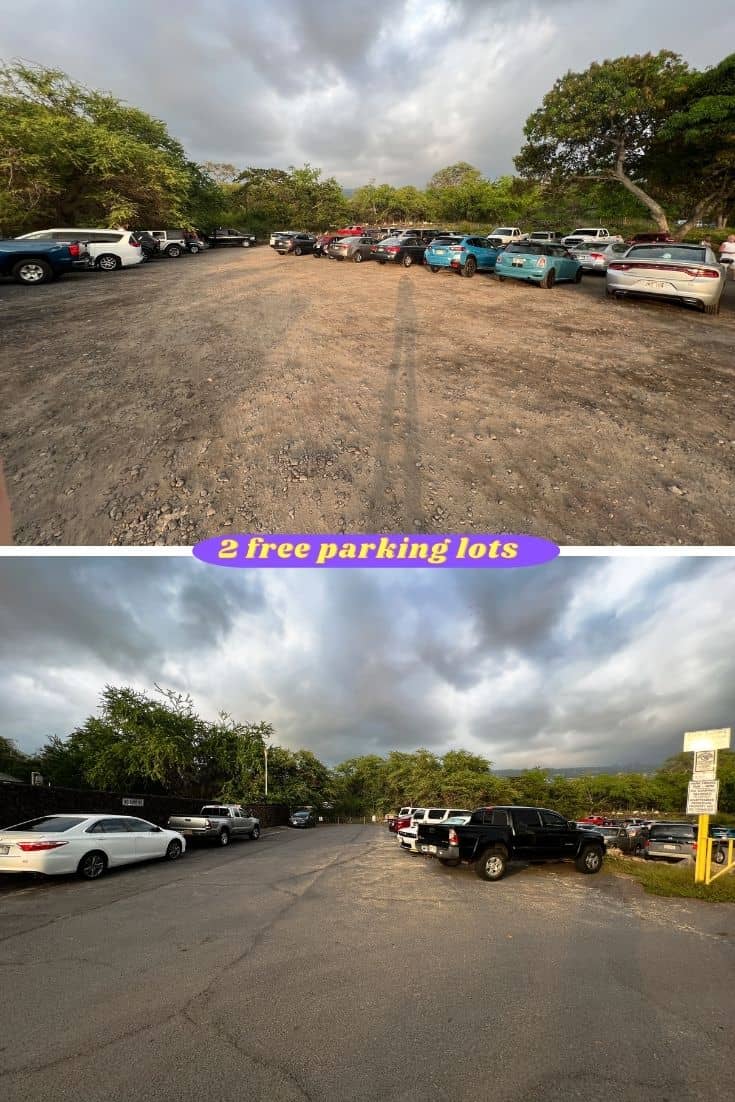 Crowds
The busiest time for this beach park is during the sunset. The views off the coast are fantastic. With it being in a central area there are usually a number of people milling about the park, but I would say that I've never seen it crowded.
Facilities
picnic tables, benches, porta potties (full facilities next door at Magic Sands Beach)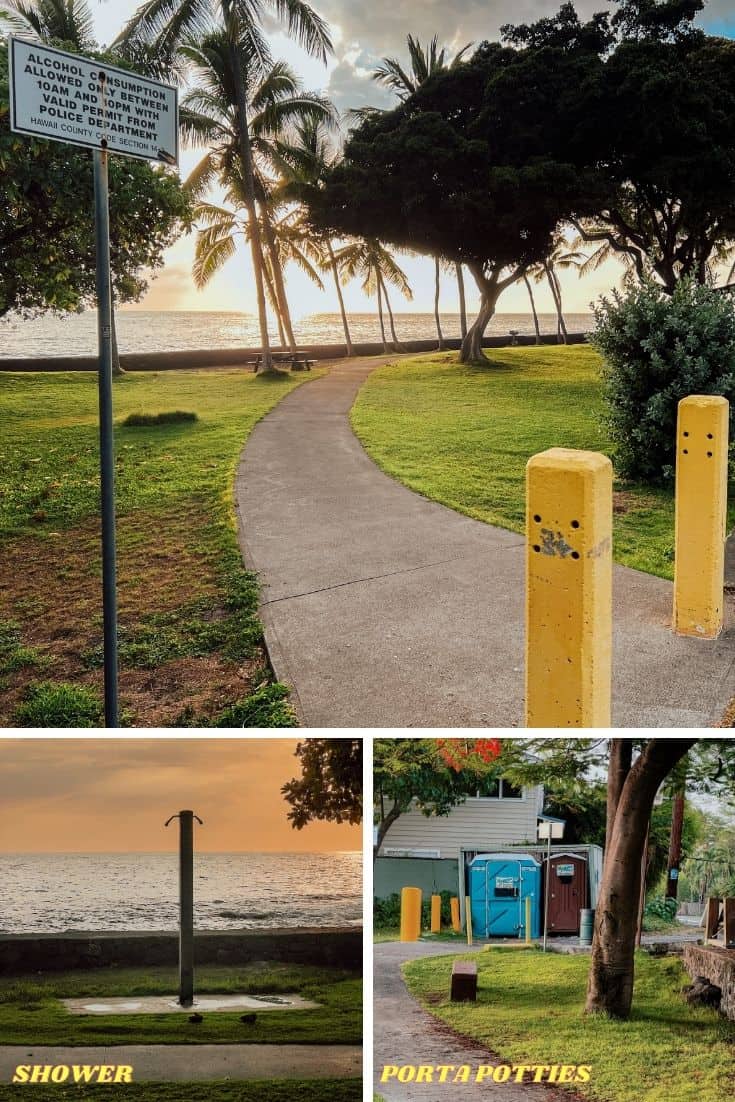 What Else To Do In The Area
Magic Sands Beach is directly next door if you want a slightly better beach experience.
With you being in the heart of Kona there are plenty of restaurants, a variety of shopping, and hotels and condos.
Conclusion
Don't come here looking for a Hawaiian beach experience, but if you are looking for a calm place to watch a beautiful sunset in the Kona area this is perfect.