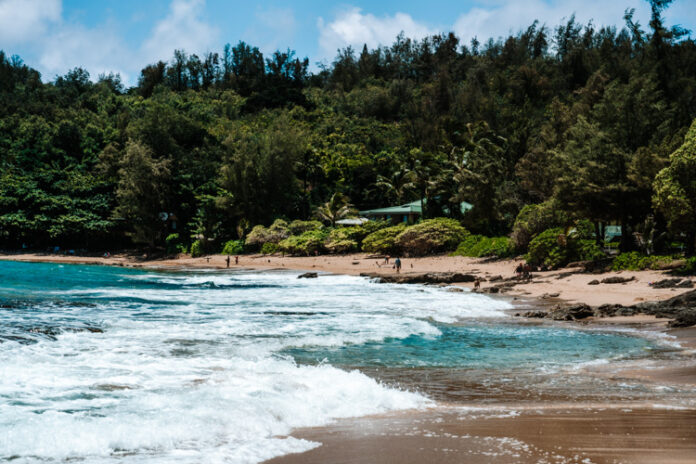 Moloa'a Beach Made Famous for Gilligan's Island
With as popular as Kauai is it blows my mind that certain spots can still be underrated. Moloaa Beach somehow is largely unknown, even though it's amazing! What's even crazier is that it was a filming site for one of the most popular old-school sitcoms ever, Gilligan's Island.
In all my Kauai research and first trip to the island I'd never heard of it. It is still hard to find quality information about this beach which helps make it a perfect hidden gem in Kauai.
We have been here a few times and each time we had the entire place practically to ourselves.
Moloa'a Beach Quick Tips
Best for: Swimming, snorkeling, photos and relaxing, picnic, getting away from the crowds
Famous for: parts of Giligan's island were filmed at this beach, stream coming down the mountains and meeting the ocean
Facilities: None
Lifeguard: None
Cost: Free
Parking: Street parking available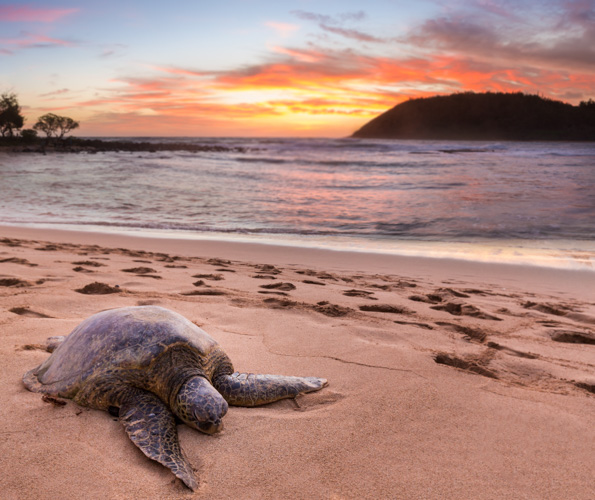 How to get to Moloa'a Beach Kauai
Moloaa Beach is located on the north east tip of the island of Kauai. It likely isn't as well known because it isn't super close to any of the most popular resort areas.
It sits between Anahola Beach and Larsen's Beach. To get there you will exit the highway and have to drive through a small neighborhood. At first it feels like you are in the middle of no where, but another group of houses quickly pop up and then the beach access.
It is about a 35 minute drive from the Lihue airport and another 30 minutes to the Hanalei resort area.
Moloa'a Kauai Map
Moloa'a Beach Parking
Street parking is in abundance and is completely free! The entrance to the beach is at the very end of the street so park as far down as you can go.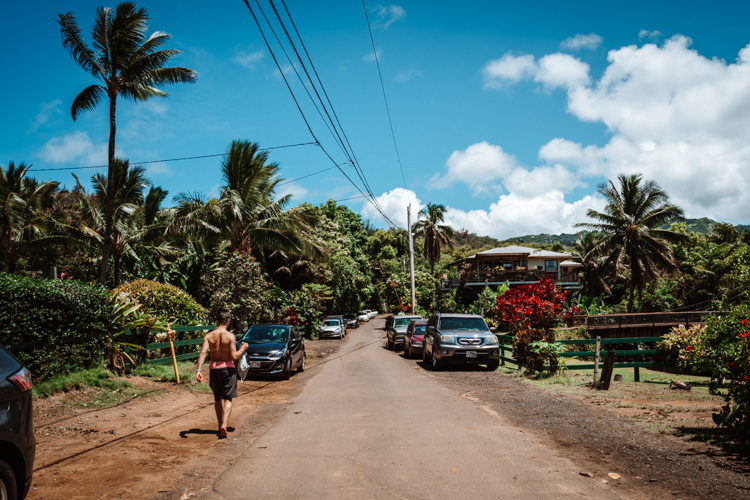 What to Expect at Moloa'a Beach
It is perfect for swimming, snorkeling, picnics, sunsets and being away from the crowds. There is a small mountain stream that winds its way through part of the beach to the ocean.
This little stream is perfect for kids to swim in.
A lot of Hawaiian beaches don't offer shade if you want a break from the intense sun. Thankfully there are a lot of trees lining the sand that give you a chance to escape the brightest rays if you like.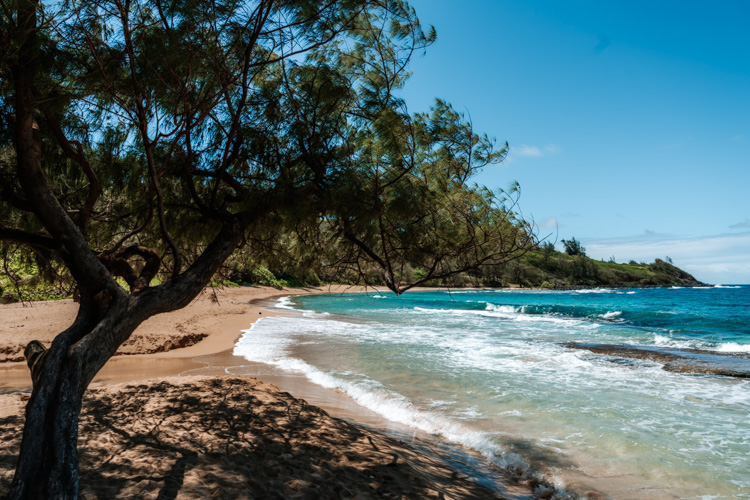 Moloaa Beach entrance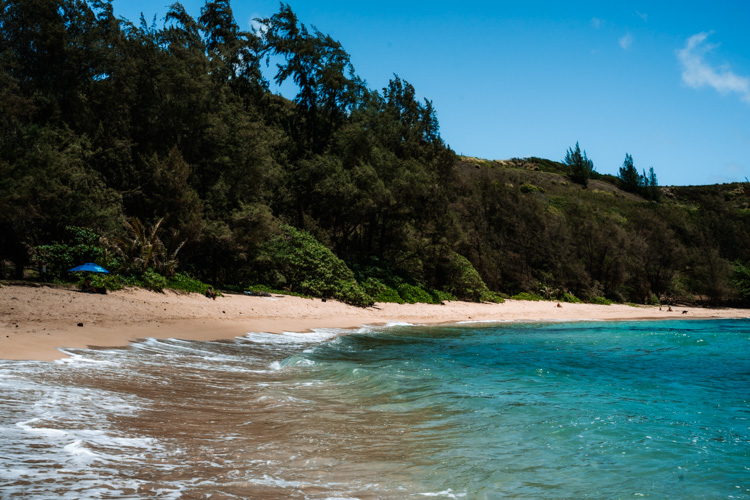 Moloa'a Beach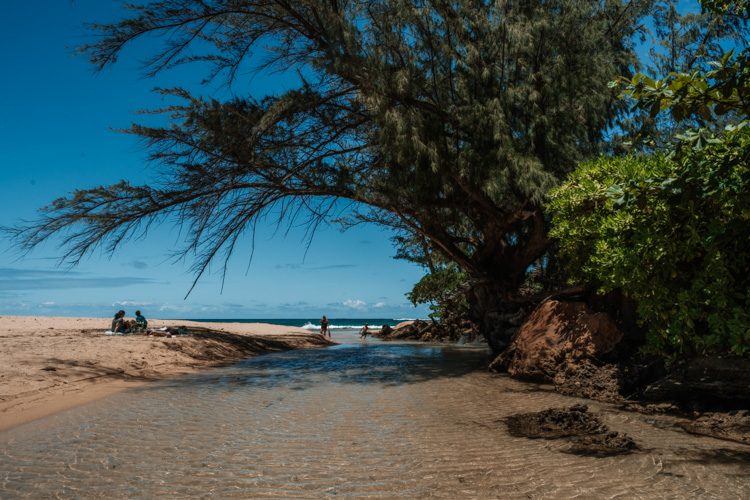 Little stream right off the ocean that was fun to walk around in.
Things to do near Moloa'a Beach
Get fresh juice at the Sunrise Juice Bar (check it out here)
Visit Anahola Beach
Larsen's Beach
Should you visit Moloa'a Beach
Yes! You definitely should take advantage of this beautiful beach while you can still have it practically to yourself. It was one of my favorite beaches to swim at. The waves were perfect!