The Navajo Loop Trail is one of the most popular hikes Bryce Canyon offers. It is only 1.3 miles long, but the things you see along the way are amazing. The pictures speak for themselves, but it is famous for having formations named Thor's Hammer and Wall Street.
Side note – it is only a loop in the summer as snow blocks off parts of the trail in the winter. Even though people flock to this hike, I still recommend it.
If your interested in more Bryce Canyon Hikes read about the best two hikes Bryce Canyon Offers.
Queens Navajo Combination Loop
You can combine the Queens Garden Trail and the Navajo Loop into one hike. The total hike is only 2.9 miles. If you only have time for 1 hike in the park, this is the one to do.
Navajo Loop Trail
Trailhead: Sunrise Point
The views from the trailhead were incredible! Some of the best views in the entire park. Check out all the most popular Bryce Canyon viewpoints.
Distance: 1.3 Miles
Kid friendly: Ages 7 and up (depending on your kid)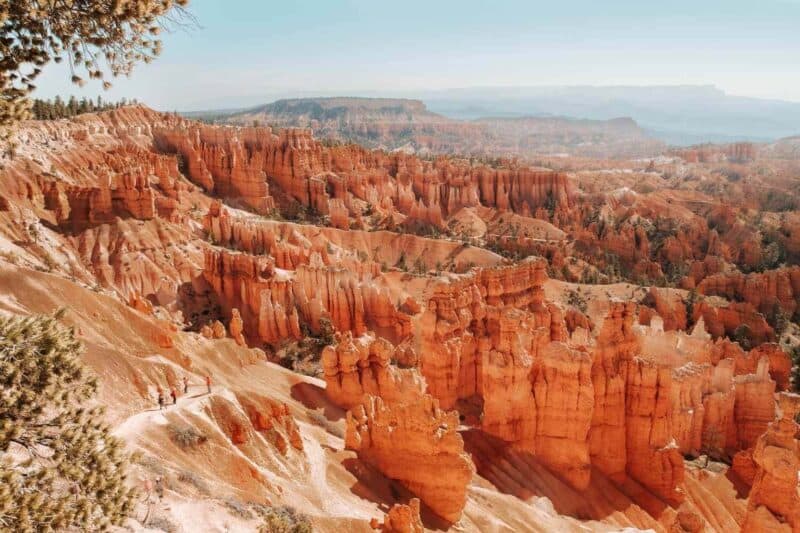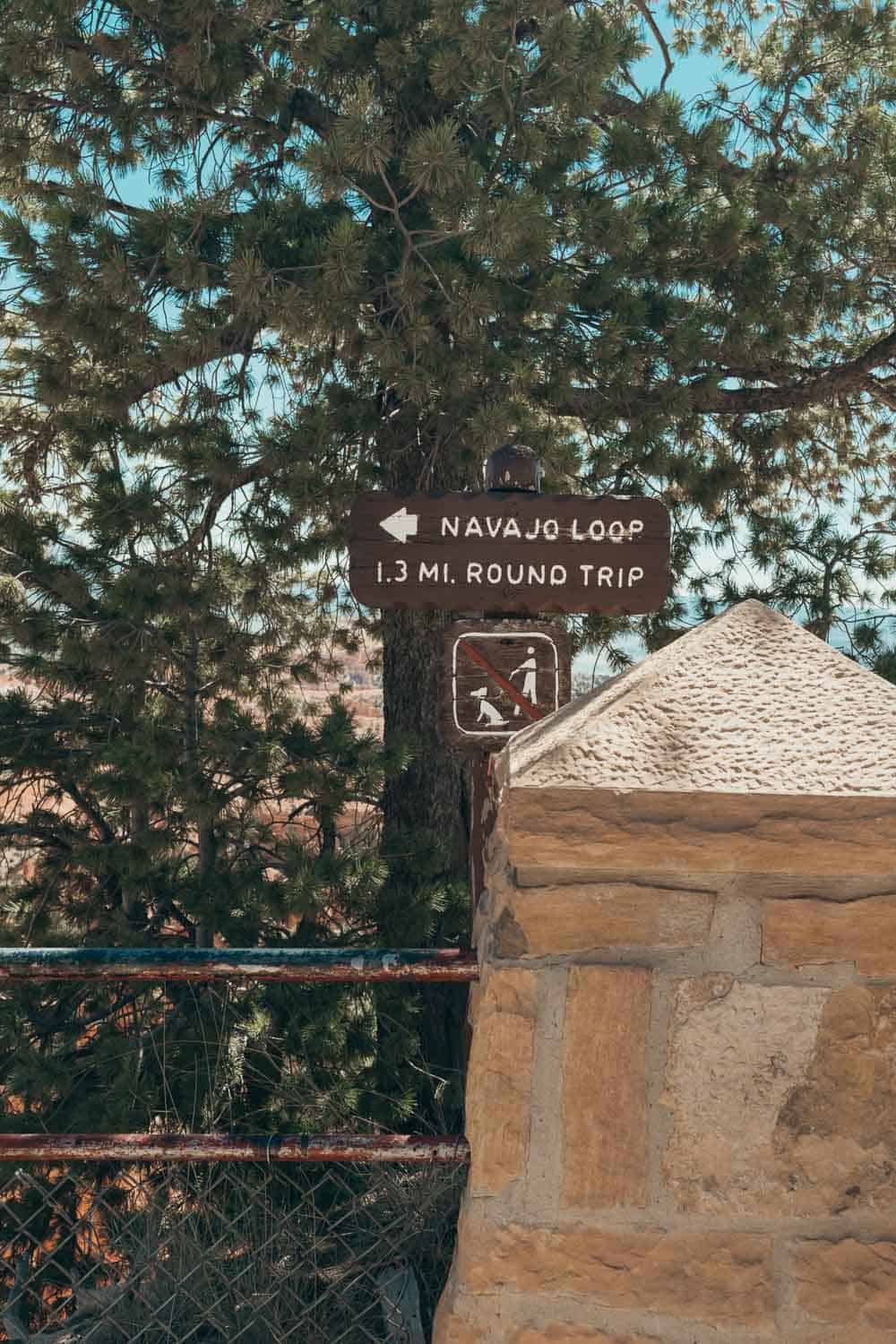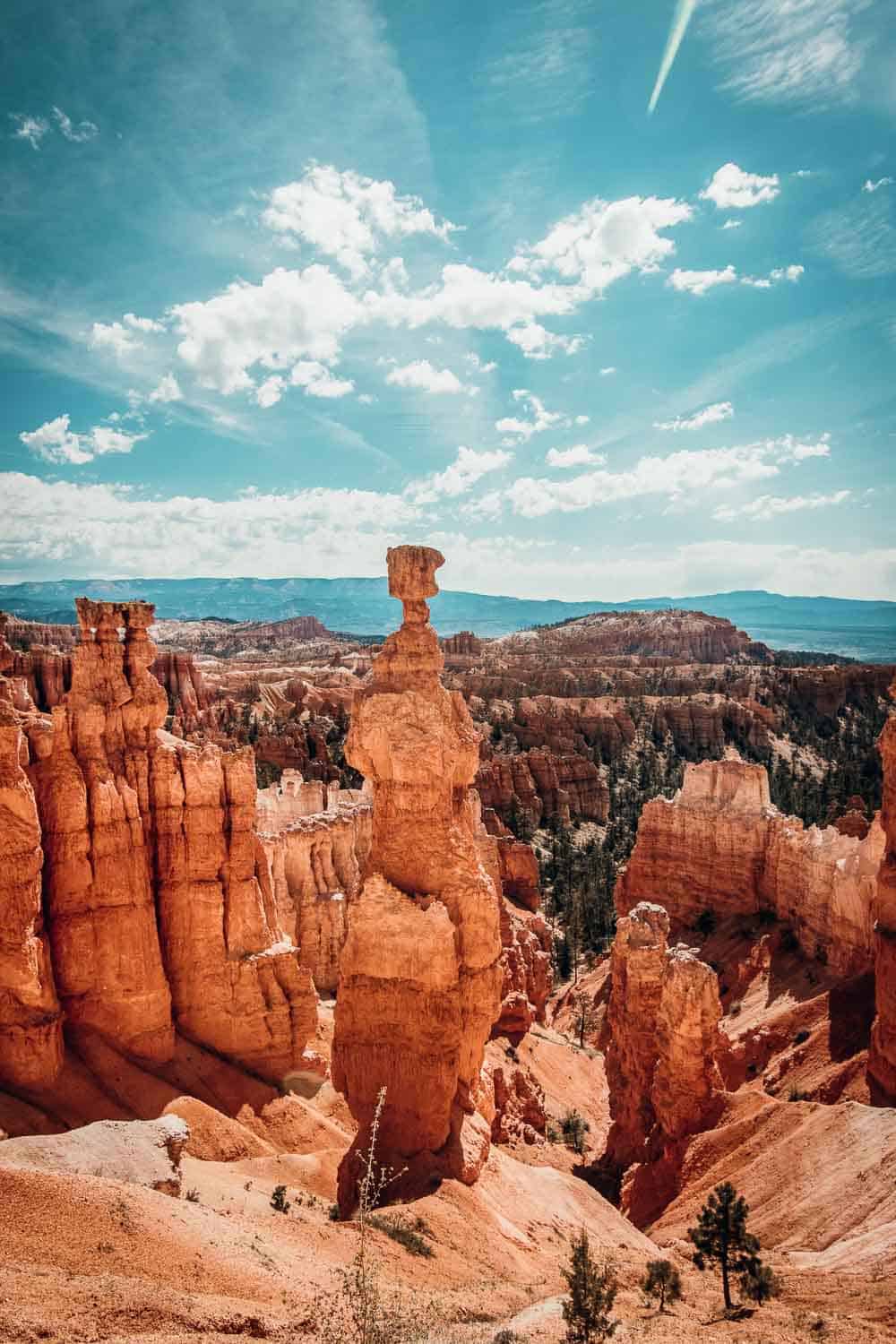 Is the Navajo Loop Hike kid friendly?
Yes and no, depending on how old your kids are.
I went with my brother and their 3 kids ages 3, 2 and 1. There are many steep cliffs where your kid could fall off and it is also a really steep hike at parts (I was struggling!). Before I went everything I read online said that it was kid friendly but after going and experiencing it myself I do not recommend this hike with young kids. My brother and his family turned around 10 minutes in.
If you have older kids I think the hike would be fine. I saw lots of children ages 7 and up on the trails doing fine with some encouragement from their parents.