Osprey Luggage Reviews: The Osprey Meridian
Hard core travelers rave about Osprey luggage. While I historically thought that any bag you have sitting around the house would work, I've been traveling so much and hearing that I was missing out that I decided to give the Osprey Meridian a shot.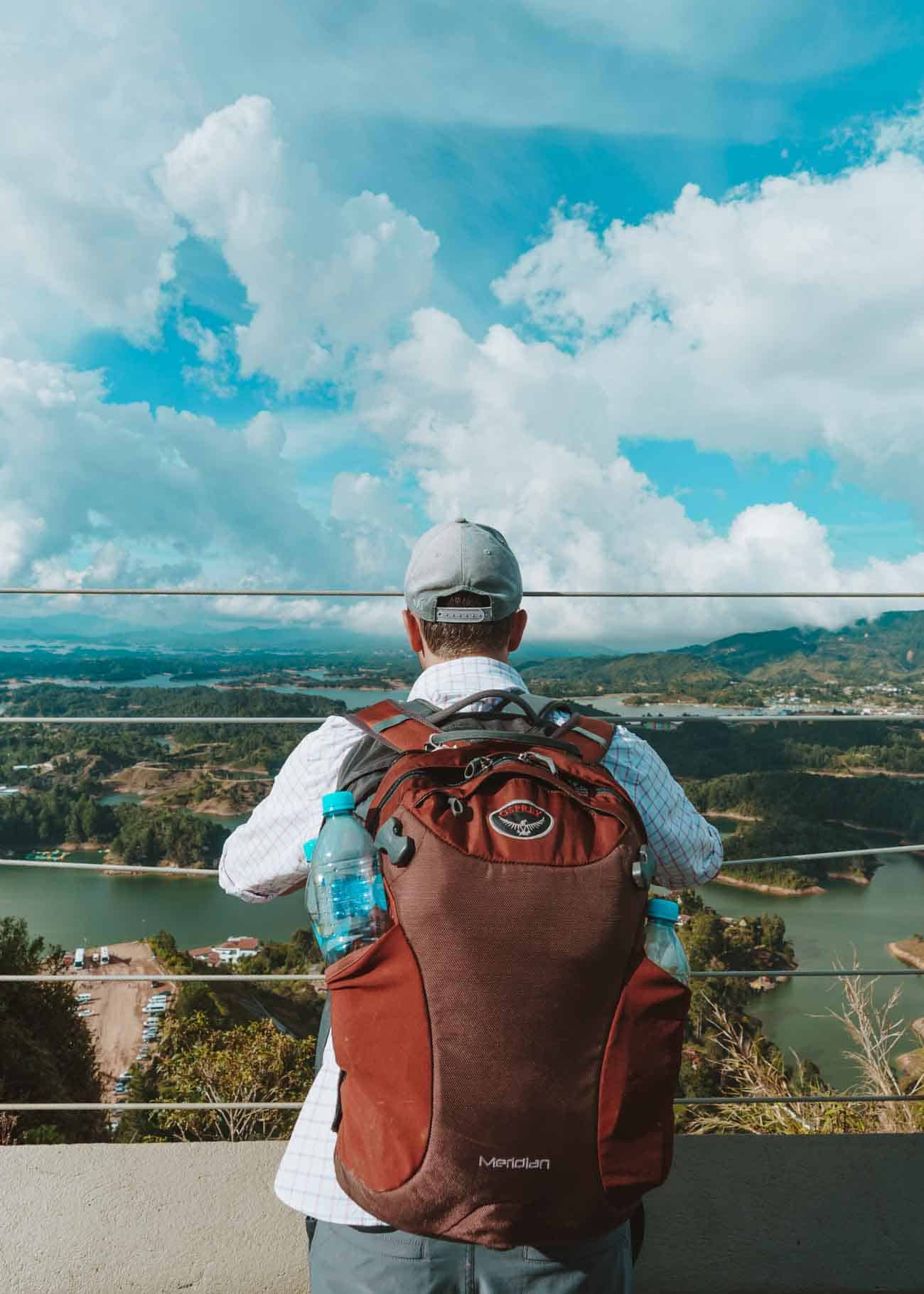 The Good
Osprey bags are tough.
This review comes after two years of use while traveling at least once a month. I put a lot of strain on the zippers and they haven't budged from their tracks. No rips, no tears, wheels still roll smoothly etc. Aside from dirt, these Osprey bags operate like they are brand new.
Best Lightweight Backpack/Carry-on Functionality
The functionality is top notch. The airline overhead bin bag is perfectly sized, but what is really helpful is the Osprey laptop backpack (daypack) that can be clipped on the front. It is so convenient to be able to walk through the airport with it clipped to your overhead bin bag, only taking it off once you actually get to your seat.
Osprey Suitcase Storage Space
It is sized to be as big as possible while still being allowed to carry-on an airplane. This is a huge deal for me because I hate waiting for checked bags, especially when entering foreign countries. Being able walk off the plane with all of my stuff allows me to jump to the front of customs line.
Osprey's Warranty
While I haven't had to use this yet, they guarantee that they will fix any defect for any reason, free of charge. This applies whether you just bought the bag, or you bought it 10 years ago.
The Bad
Only 2 – Osprey Wheeled Luggage
The wheels roll well, but if you compare a fixed two wheeled airplane carry-on to the free spinning four wheeled option available on many new suitcases, the Osprey bags lose. It doesn't take turns as well in confined spaces, and simply isn't as convenient.
Osprey Camping Bag vs Osprey Suitcase
If you are going on a long hike with the complete bag on your back, extra backpack straps can be pulled out of the back of the bag. The problem is that when you carry a bag of this size, you probably want a waist cincher clip/hip belt. The Osprey Meridian doesn't feature one, though previous versions of this bag supposedly did. It basically feels more like an ideal suitcase rather than a camping bag.
How much does an Osprey bag cost?
The lifetime warranty of the Osprey isn't cheap, but most people justify the expense by long term use.
The Verdict
This would not be my 3-day hike and camping bag due to it being somewhat uncomfortable when the whole thing is on my back with no hip belt, but for my average international trip the utility of this bag can't be beat.
Osprey Travel Backpack Sold Us
The ability to clip and remove the smaller Osprey laptop bag /daypack sold us on buying a second for our regular travels.
If that is what you are looking for, then I suggest investing!