Traveling to Japan For The First Time? Here are 10 Unique Things About Japan

Are you planning a trip to Japan for the first time? Japan is an awesome country that draws in millions of tourists, but there are some unique things about Japan you should know before going to Tokyo, Kyoto, or Sapporo.
The uniqueness of Japanese culture is exciting to explore, but can cause some confusion if you aren't prepared. The cities are extremely safe, people are extremely friendly, but knowing the 10 basic things below will help you effectively plan your tip and keep you from offending anyone while there.
Know the difference between a shrine and a temple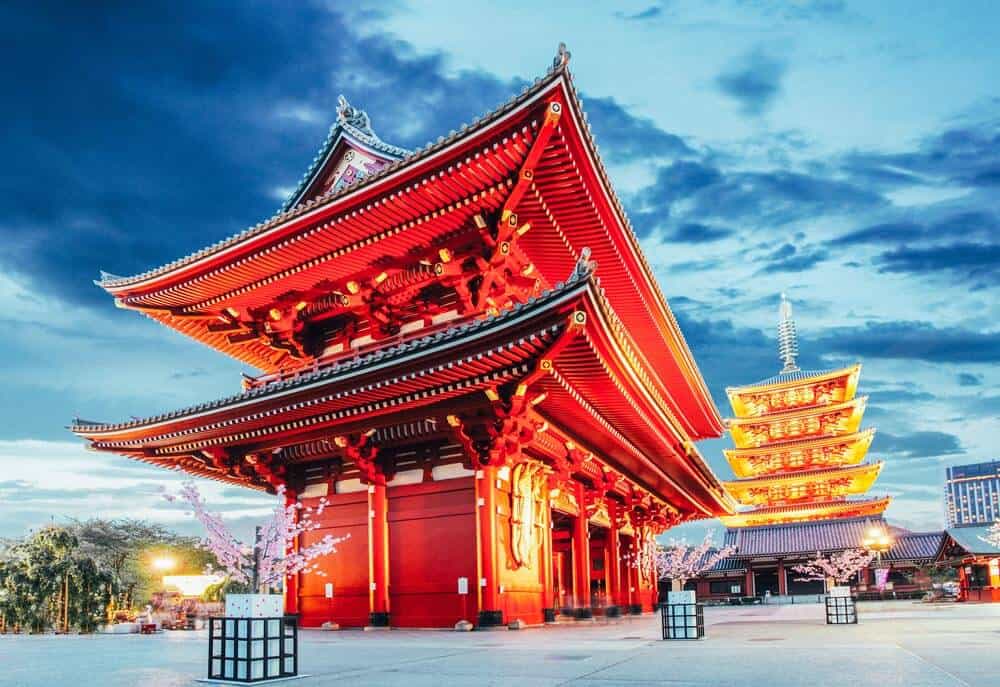 Many people use the words shrine and temple interchangeably, but there are definitely differences between the two. A shrine is religious edifice associated with the Shinto religion, while a temple is a religious edifice associated with the Buddhist religion. The easiest way to tell them apart is that shrine is always marked with arched gateways, while Buddhist temples usually much more ornate and have incense burning at the entrance and feature pagodas (curved Japanese rooflines).
Squat or high tech toilets
Instead of the traditional western design of a toilet you sit on, many Asian countries feature a toilet built directly into the ground that you are supposed to squat over. Please know to not sit on the ground. My favorite is that in some western countries with high Asian population you will see warning signs telling people to NOT stand on the regular toilets. Other parts of Japan also have incredibly fancy toilets with gadgets that will spray water or blow air. Make sure you know what each button does before you attempt to use.
Onsen are a way of life (natural hot springs)
Japan has more active volcanoes than just about anywhere else in the world. While this is slightly terrifying, one benefit of it is that these volcanoes create thousands of natural hot springs. The Japanese have taken advantage of these natural hot springs and built thousands of onsen, or bath houses around them. They are a perfect place to go in and relax. Be sure to note that some require nude bathing and ban people with tattoos.
You will use public transportation
Many American cities are not really designed with effective public transportation, but Japan is the complete opposite. Traffic is horific, and public transportation makes getting aroudn the country possible. There are busses, subways, and trains running at all times of day. My favorite is that the public transportation gets so crowded that people are hired to literally push additional people into the cars. Don't believe me, watch here.
Space is at a premium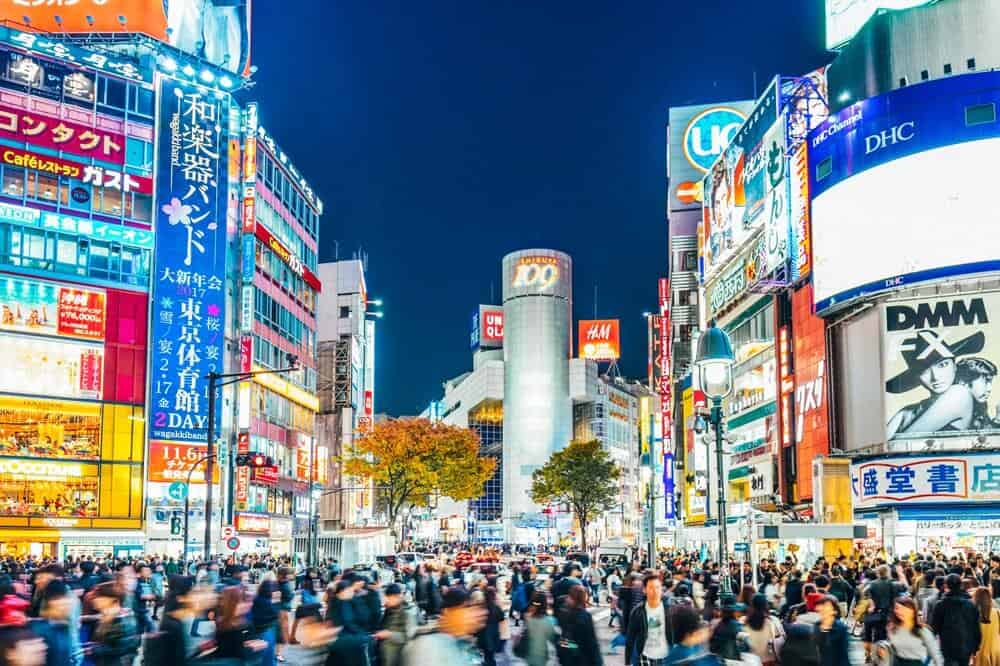 Even though Japan is made up of over 6,000 islands there are only 4 main ones and of the land on those islands approximately 75% is mountainous and extremely difficult to cultivate or build on. This means that a lot of people end up crowded into the cities. Japan features the most populated city on earth, Tokyo. With so many people being crowded in the cities, instead of hotel rooms many people often rent capsules for the night. Think of a long tube that is made up nothing but a bed. It can save you a ton of money, but cause alarm if you are claustrophobic.
Tipping in Japan
In western cultures tipping is a sign that you are grateful for receiving excellent service, but in Japan tipping is not expected, and can in fact be offensive. The Japanese thought is that excellent service is already guaranteed, and that the extra incentive of a tip is not necessary to receive it.
Sushi vs sashimi and slurping
Japanese food is unique and famous around the world. Dishes featuring rice and seafood are most common, but are commonly confused by visitors. Many people mistakenly think that sushi means raw fish, but that is actually what sashimi means. Sushi implies a dish served with vinegared rice that often but not always includes raw fish. Also, slurping your noodles is completely okay and even encouraged in Japan.
Tip – Check out the post below to avoid making the same mistakes we did when leaving the country!
Japan is not really led by an Emperor
While Japan does still have an Emperor, the Emperor is not really in charge of the country. The role is almost entirely ceremonial now a days (like the Queen of England) and the country is actually led by three branches of government similar to the United States government.
Sumo wrestling and baseball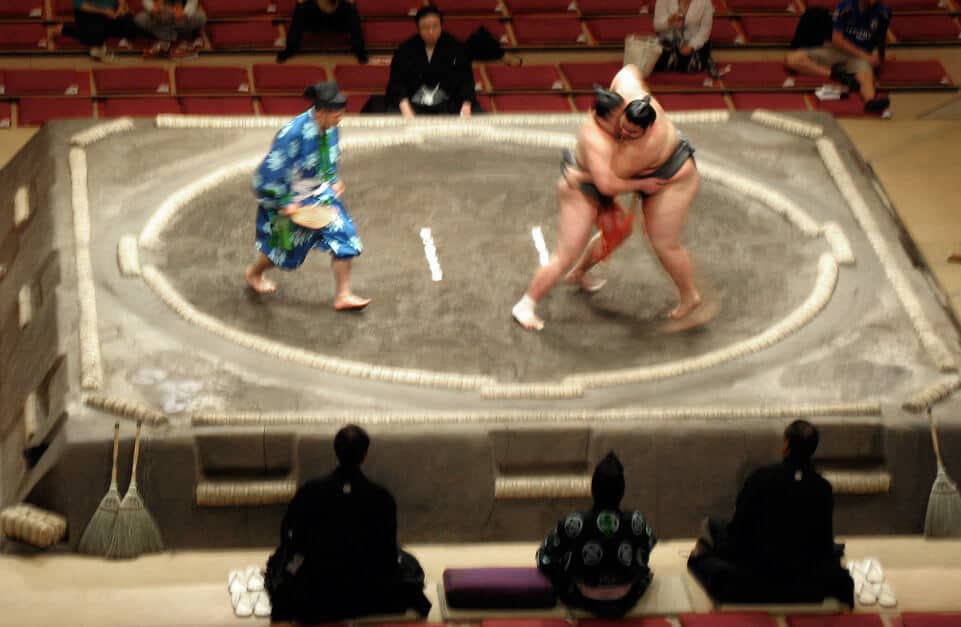 Yes, sumo wrestling is a real sport that you can go watch in Japan. It still is shocking to see such large Japanese people because they are generally very fit and much smaller. Even though sumo wrestling is popular, the most popular sport in Japan is baseball. Also yes, martial arts are very popular.
Geisha are not prostitutes
Many people see a geisha wearing a kimono with a powdered white face and mistakenly think that she is a prostitute. In Japanese geisha actually means entertainer, and that is exactly what the geisha did. Traditionally they would act as dinner hosts while singing and dancing for guests. Today you can still find places where the traditional Japanese arts are still practiced by geisha, but don't expect all the women to be wearing kimonos.
If you enjoyed this post don't forget to share!
Hover over the image below to pin it to Pinterest!