When talking about amazing cities worth a visit, Vancouver isn't mentioned nearly enough. This city sits in the very southwestern corner of Canada, and is a perfect merging of the Pacific Ocean, mountains, and a booming metropolis.
The unique geography makes breathtaking views across the entire city. The ultra-modern city itself is immediately surrounded by tons of water, forests, beaches, parks, and is filled with incredibly friendly residents. The proximity of the downtown to the great outdoors creates the freshest downtown air ever. My husband described the air as so fresh he felt like it could cure cancer.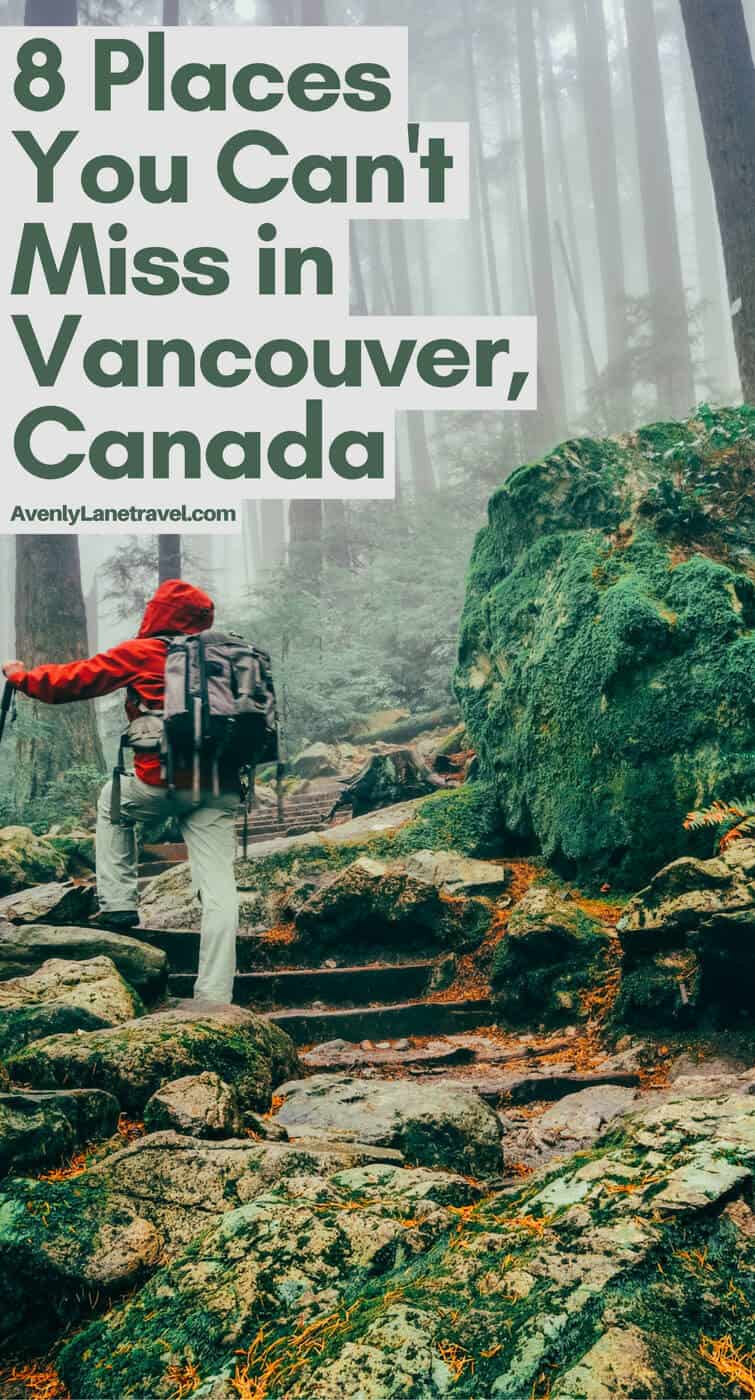 Cool things to do in Vancouver
A trip to Vancouver should include time exploring the outdoors as well as the downtown Vancouver. The downtown has a modern artsy vibe with a lot of Asian influence. In fact, approximately 40% of Vancouver is of Asian origins. This helps create a unique cultural blend that contributes to the city's amazing variety in restaurants, shops, and sources of entertainment.
In terms of real-estate so many people from around the world have been buying second homes in Vancouver that locals complained about the skyrocketing real-estate prices. To try and curb demand they implemented a 20% tax on the purchase of property by foreign investors. It's such a great place to own a home that they are literally passing laws to discourage people from buying homes.
The outdoors are obviously a can't miss, and even though the city can often be overcast and drizzly this doesn't take away the allure of Vancouver's attractions (even though the sunny days are absolutely stunning).
What to Pack?: Before you head off to Vancouver, make sure you read my Vancouver Packing List guide so you know what essentials you need to enjoy your trip.
Where to stay in Vancouver:
(Where we stayed and recommend) Element Vancouver Metrotown – We love the element brand because they are super clean, super modern, eco-friendly, and always have the best buffet breakfasts featuring lots of fresh fruits, which we are a sucker for.
For some reason this is the hotel that was least representative of the brand, and we've stayed in probably 10. It was still clean and modern, but the breakfast kind of stunk. Likely just because Vancouver is just such an expensive city, and this location was right near downtown, which is a great area if you need to be there, but probably more of a business friendly hotel rather than a tourist hotel. Still highly endorse the Element brand and recommend this hotel.
Here are the best places to visit in Vancouver Canada!
1. Explore Stanley Park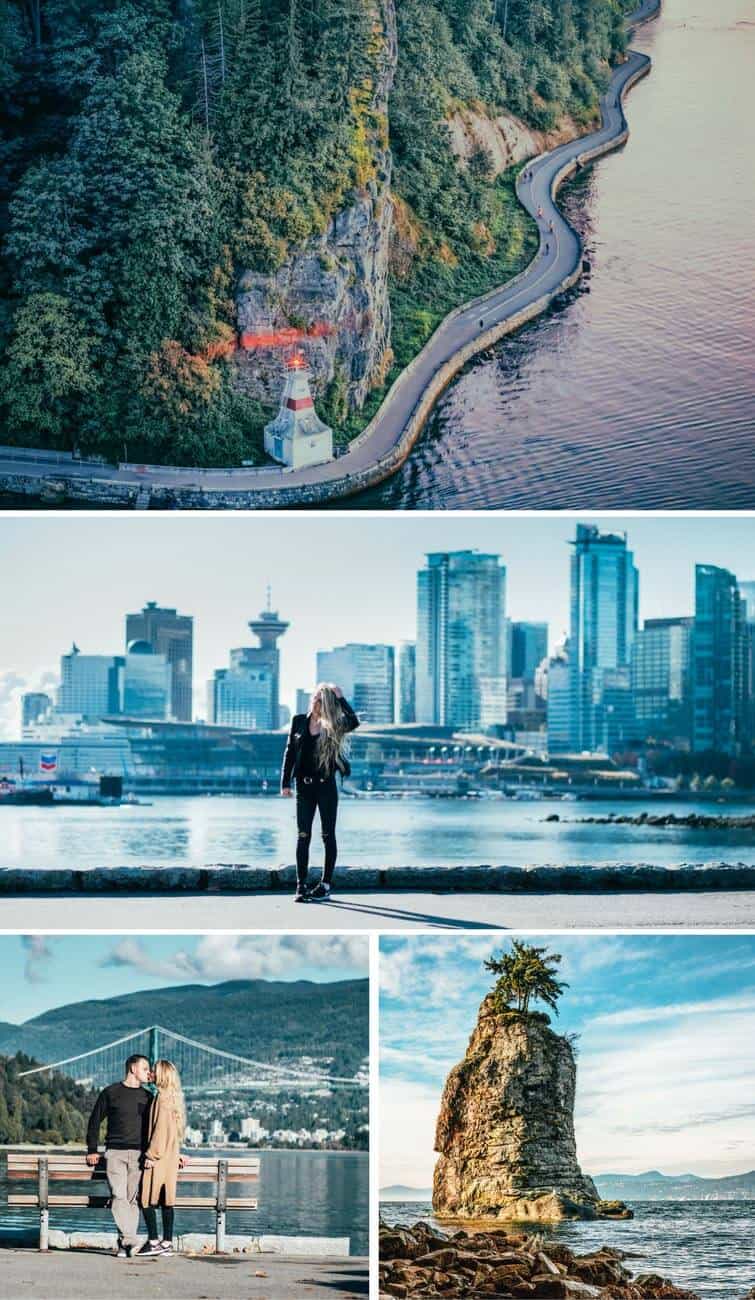 The first place you have to start is in Stanley Park. This park is located immediately north of downtown Vancouver, constitutes over 1,000 acres of land, and is almost entirely circled by water.
This park is home to some of the best views of the cityscape, harbor, and even surrounding mountains.
Book your tour: Stanley Park Bicycle Tour
Best things to do in Stanley Park that you will want to make sure not to miss are…
2. The Stanley Park Seawall (Vancouver Seawall)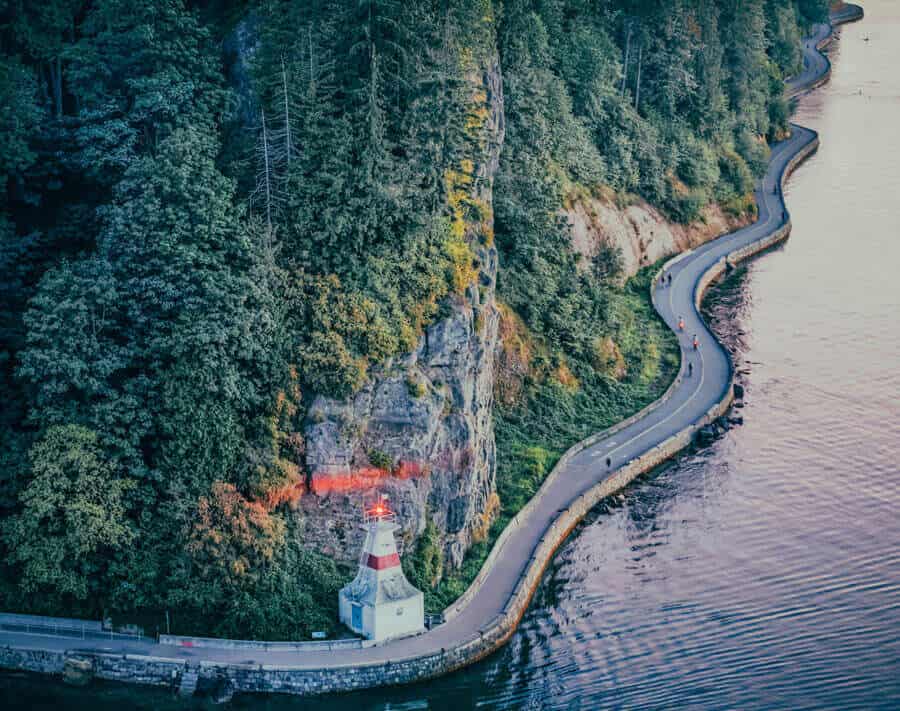 Most of the borders of Stanley Park have been made into one big seawall that people walk, drive, or bike around. The views start with the marina and downtown cityscape, continue around through Vancouver Harbor, and ultimately come back by the English Bay and Pacific Ocean.
3. Totem Poles at Stanley Park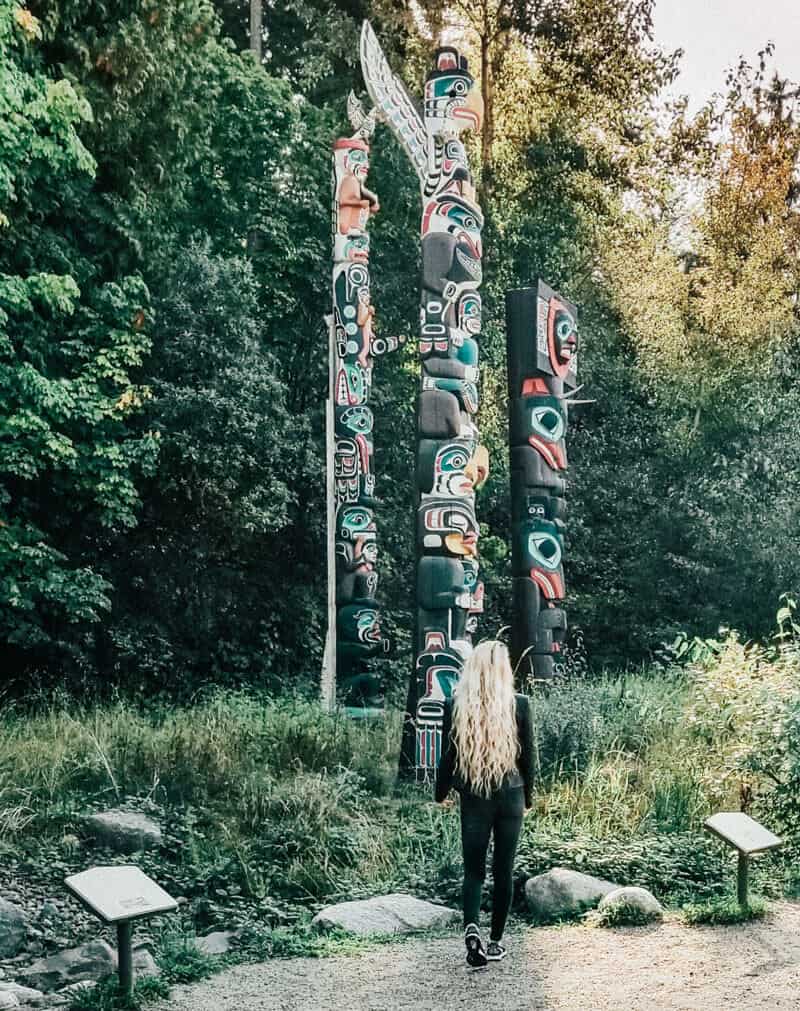 These 9 totem poles pay homage to Canada's First Nations art. For those that don't know, First Nations is the term used in Canada to designate the Native American people of Canada. The totem poles are located at Brockton Point, which is at the far east end of Stanley Park.
4. Prospect Point
Hike up the trail to Prospect Point and enjoy views of the North Vancouver and the Lions Gate Bridge, and if you feel like it take a load off and have lunch in the quaint restaurant up top.
For a more in-depth guide on Stanley Park you can check out this article on the best things to see in Stanley Park.
5. Granville Island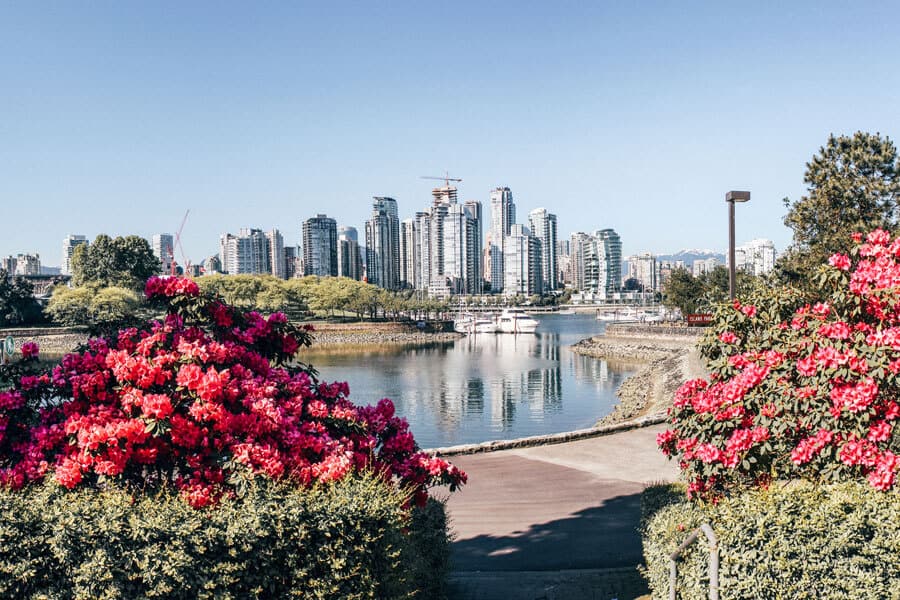 This miniature peninsula (almost island like) is located in the middle of downtown Vancouver and used to be an industrial area. It is now one of the trendiest stops in the city.
Vendors at the open air market sell all kinds of food from around the world, crafts from various cultures, and tons of fresh produce.
Book your tour: Vancouver Bicycle Tour (Cycle through Stanley Park, visit Granville Island Market, and learn about the city's roots in Chinatown and more.)
6. Capilano Suspension Bridge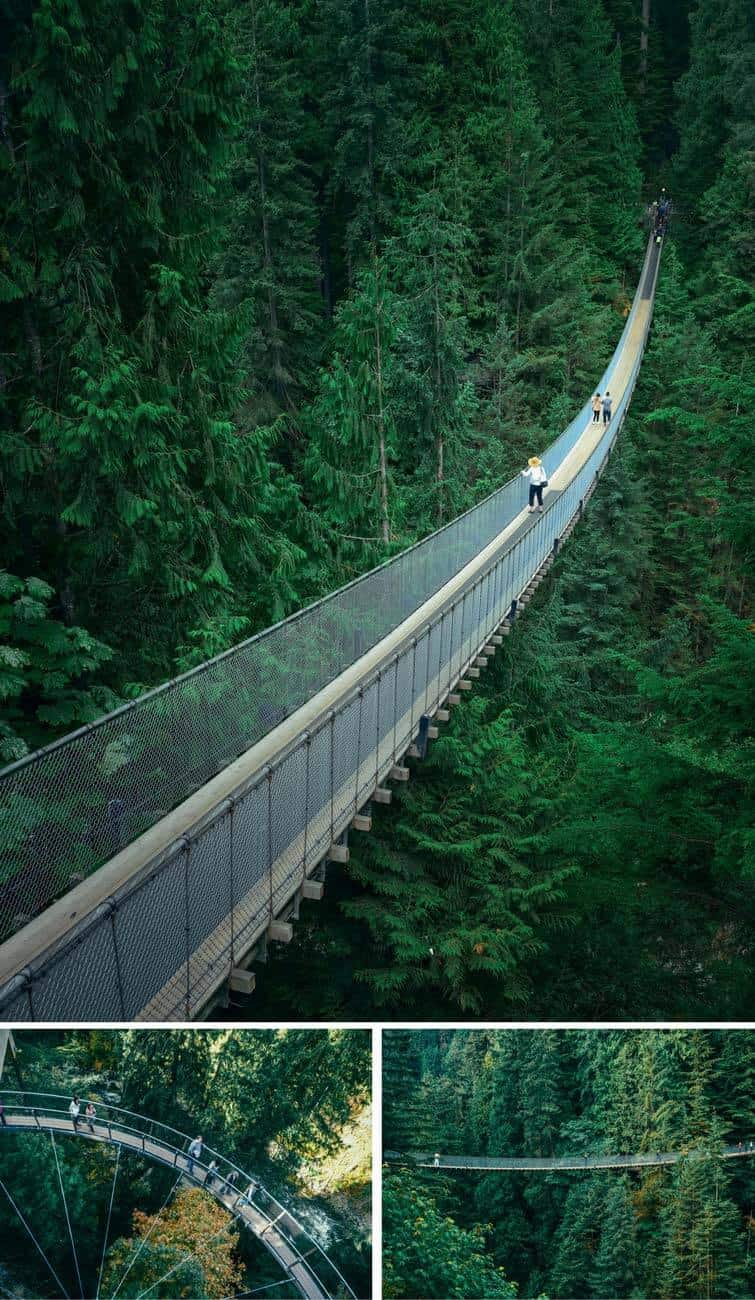 Some of the best pictures of Vancouver's naturescapes come from the Capilano Suspension Bridge. This nearly 500 foot suspension bridge crosses the Capilano River while being raised amongst the trees. It is a photographer's dream.
The bridge isn't the only aspect of this attraction as they've also built a harrowing cliff walk up in the trees and many hiking trails through the beautiful forest.
Make sure to note that entrance to this park does cost approximately $45 USD; if you are looking for a similar experience in the same area for free, be sure to check out the Lynn Canyon Suspension Bridge. Buy your tickets in advance here.
Book your your: Vancouver: Capilano Suspension Bridge Park Self-Guided Tour
Book your tour: Grouse Mountain and Capilano Suspension Bridge
7. Lynn Canyon Suspension Bridge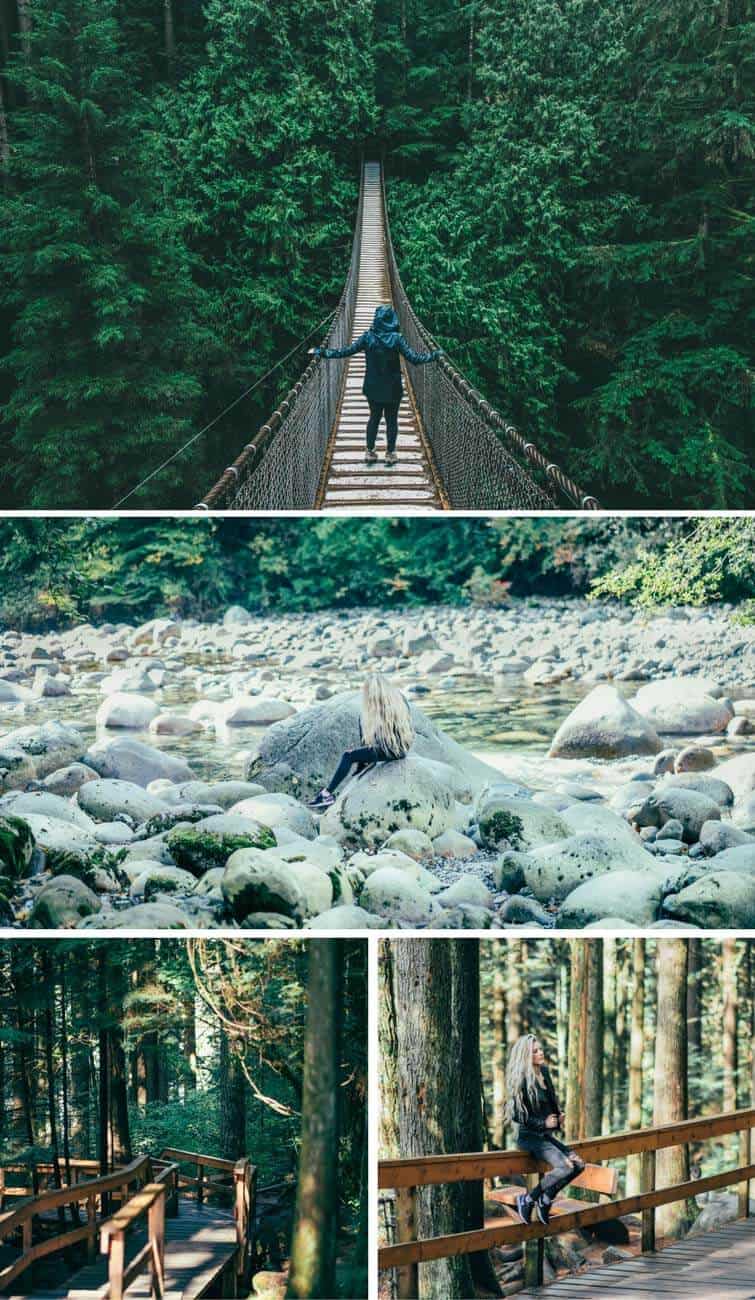 The Lynn Canyon Suspension Bridge is similar to Capilano, except entrance to the park is free and the bridge is only 157 feet long. The experience of being suspended up in the trees is similar, except this bridge tends to sway even more when a lot of people were on it.
I thought I wouldn't get scared while crossing, but when the bridge started to get a decent sway I got a little nervous. The bridge is also surrounded by a number of amazing hiking trails and boardwalks.
Read Also: 10 Amazing Places to Visit in Alberta, Canada
8. Grouse Mountain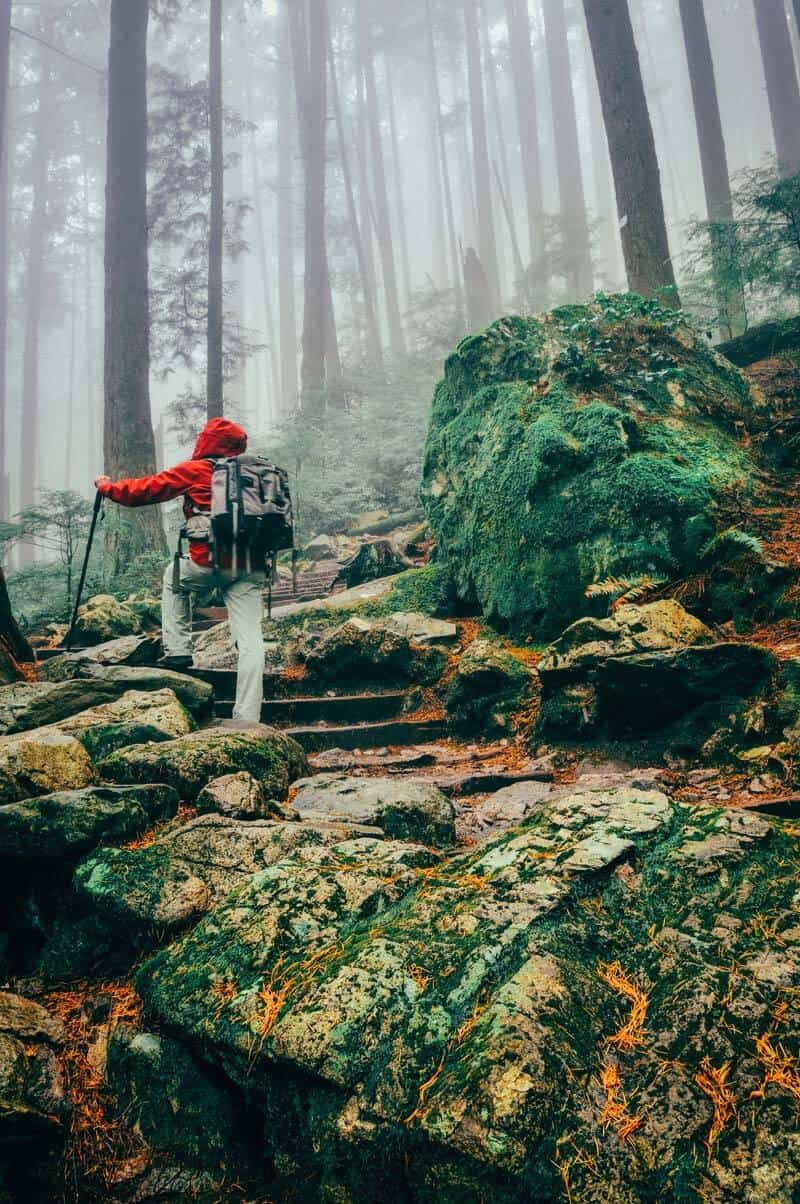 Grouse Mountain features skiing in the winter, but my favorite part of this mountain is the gondola ride to the top. While in the gondola you get to peacefully take in the verdant mountain views, but be careful if you are afraid of heights.
One particularly famous hiking trail here is named the Grouse Grind, with the nickname of Mother Nature's Stairmaster. I think the name an nickname explain enough about this trail.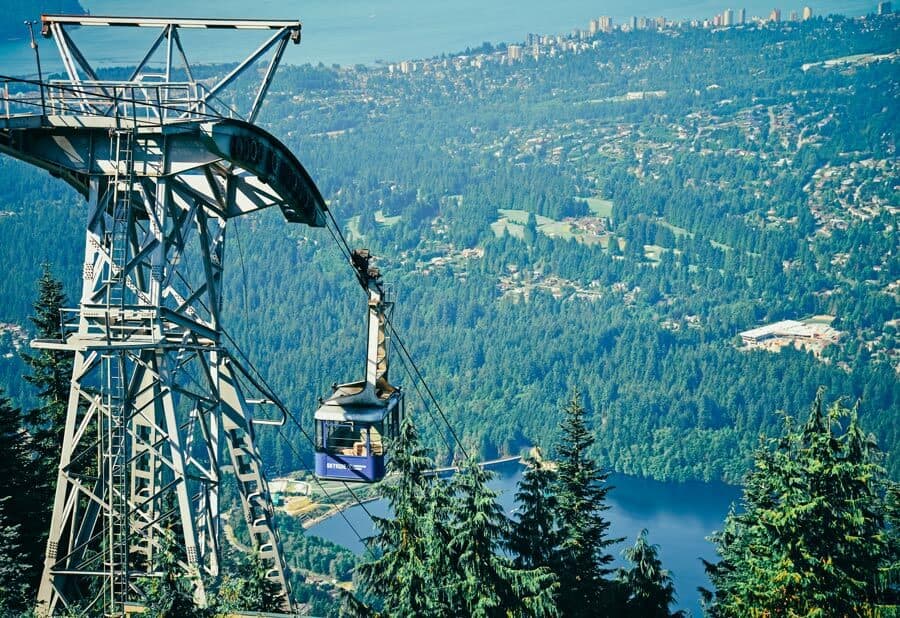 9. Whistler Blackcomb Ski Resort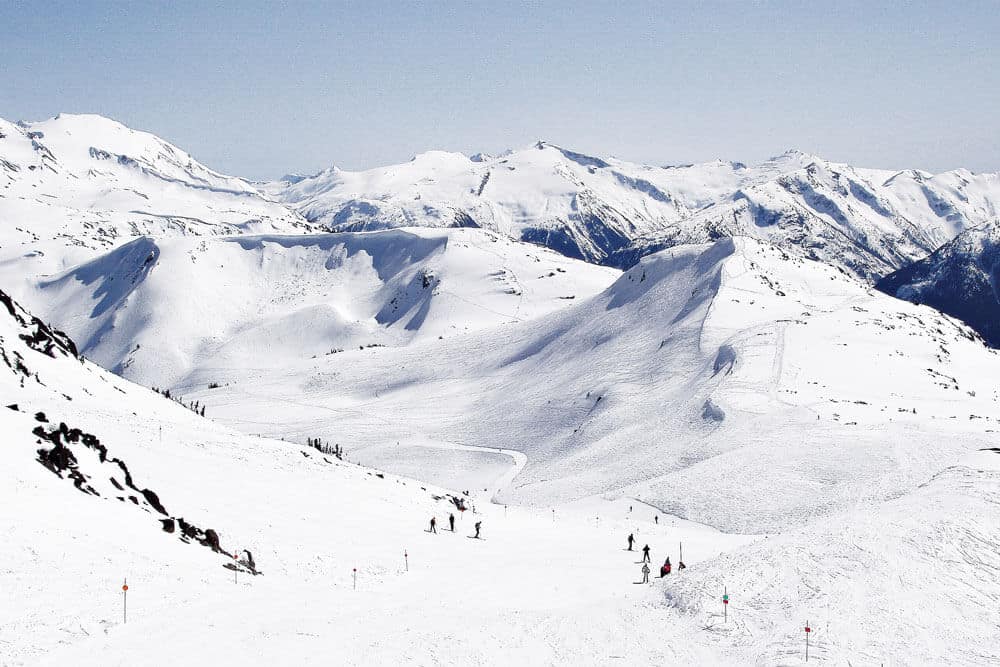 Though Whistler Blackcomb Ski Resort is actually 90 minutes away from Vancouver, I have to include it because it is the biggest and arguably one of the best ski resorts in North American. Originally Whistler and Blackcomb were two competing resorts that each fought to outdo the other one. The parks became one in 2003 resulting in one mega resort.
This resort is now a snow-snobs dream as it offers some of the best terrain for skiers and snowboarders. The 2010 Vancouver Olympics featured all ski events here. If you go in the summer the resort is still a dream for mountain biking, hiking, and exploring.
Read Next:
Check out some more of our most popular posts on Canada here!
If you enjoyed this post don't forget to share it with your friends! Thank you so much for reading.