Want to see the famous Robot Restaurant in Shinjuku? Here is everything you need to know.
It is a Must for any Tokyo Tour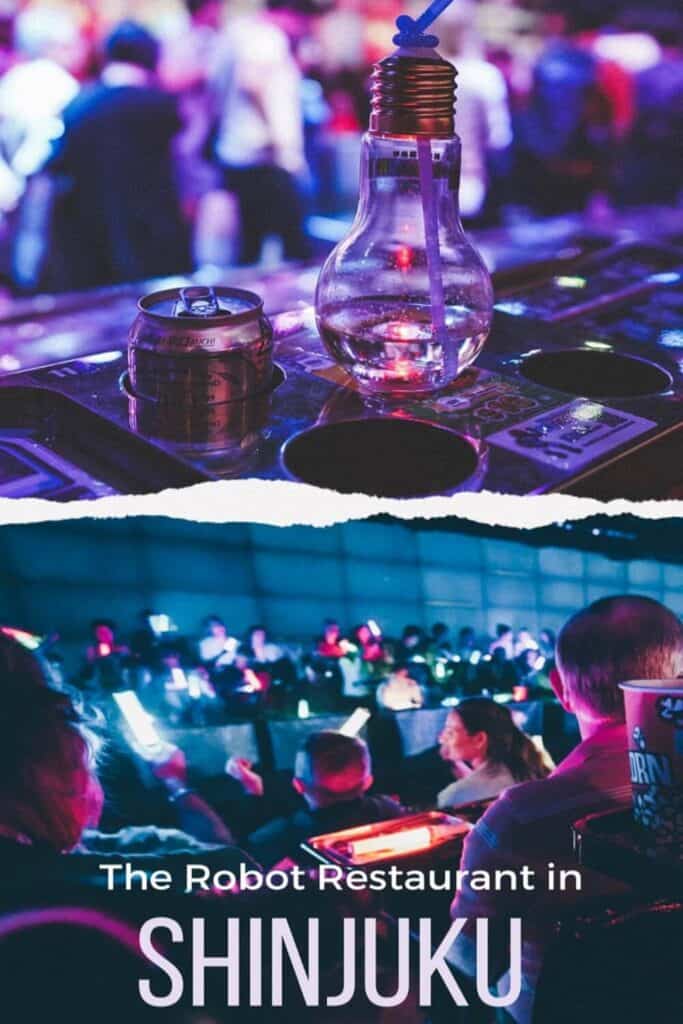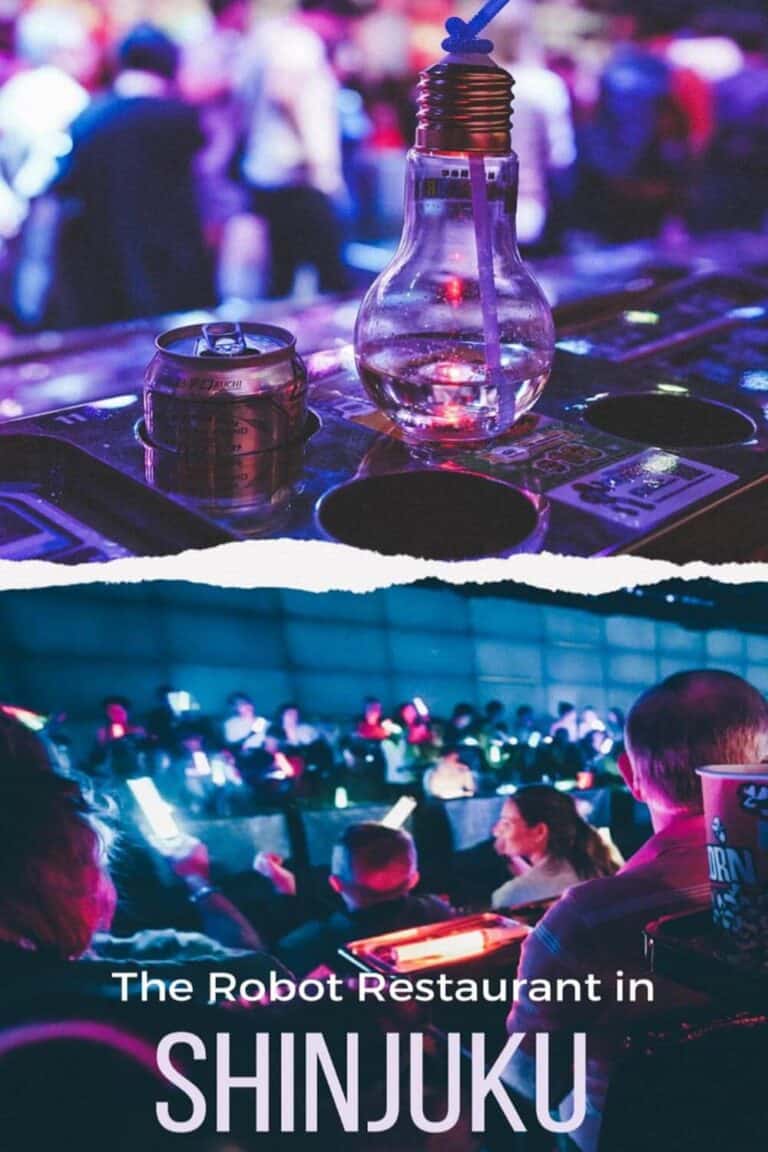 Tokyo, Japan is a city known for its flashing lights, high energy, vibrant culture, and modern technology. Before we headed to Japan, there was still a chance that flashy perception of Tokyo was largely misunderstood.
While there are quieter, more ancient and traditional wards of Tokyo, the overwhelming Tokyo image we were left with was a neon, glittering chaos accompanied by dancing, colorful costumes, robots, and…robots! In fact, Shinjuku, a large ward of Tokyo known for its nightlife and lights, was all we needed to visit in order to find Tokyo's reputation.
What to do in Shinjuku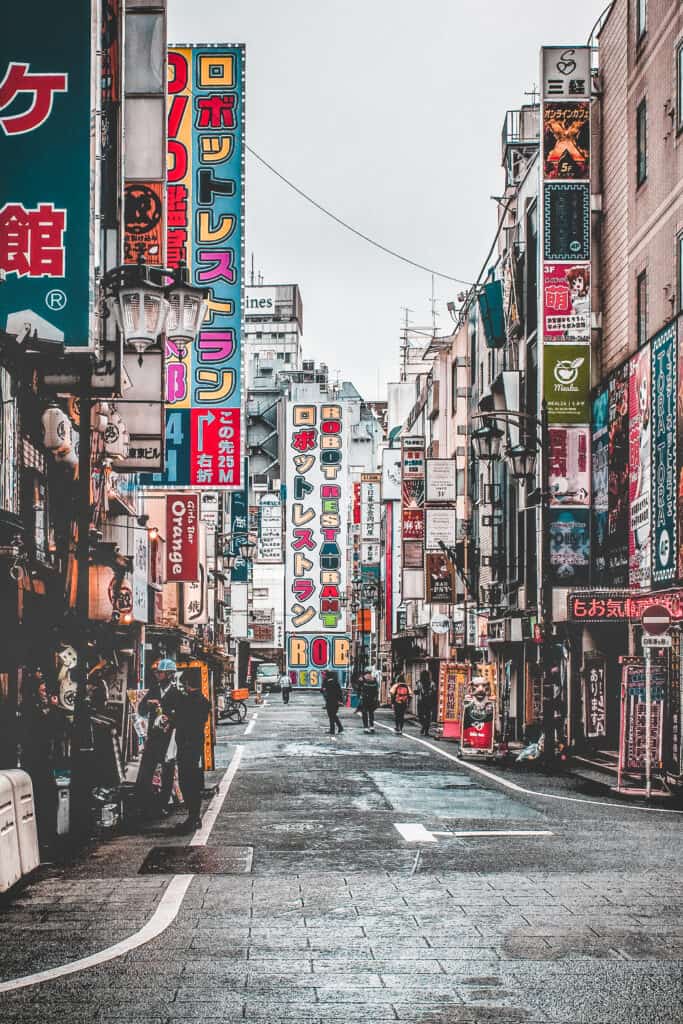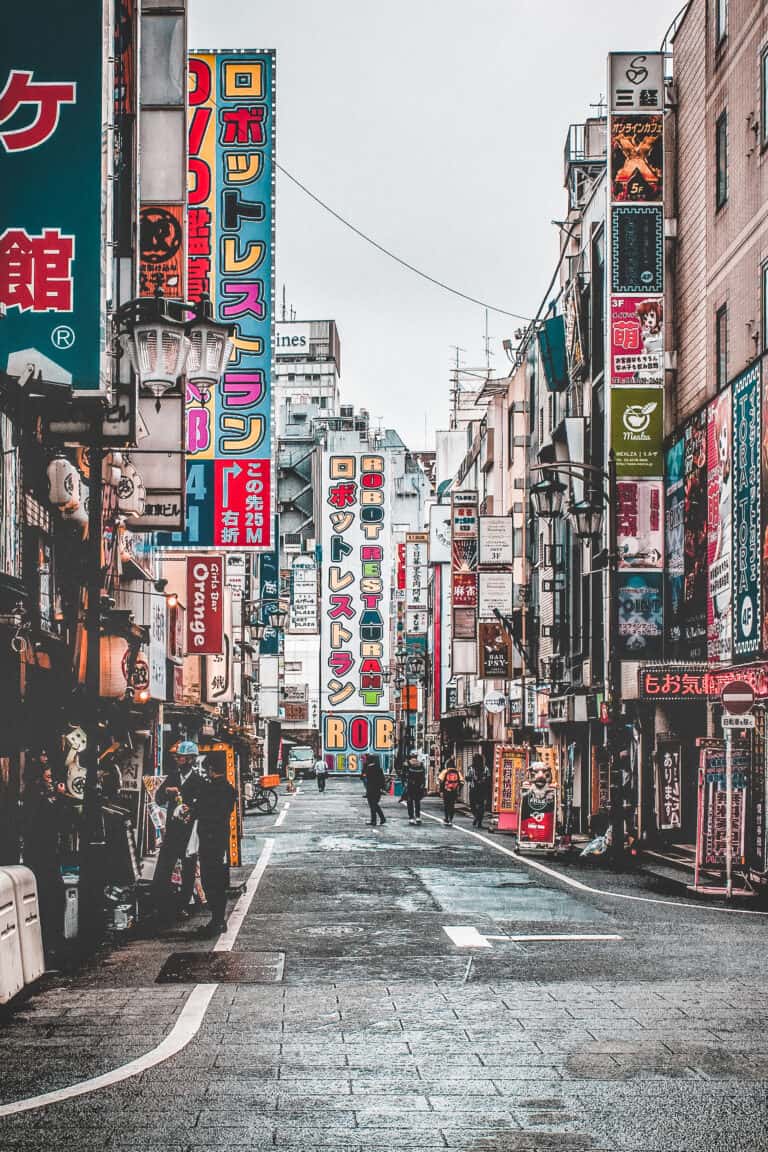 While Shinjuku offers a variety of Japanese culture of both old and new, it's home to an unforgettable show that is far set in the future. Of all the things to do Shinjuku offers, I thought walking the busy, shopping-centered streets would be enough. That is, until I went to the Robot Restaurant. If I had to suggest one show to visit in Tokyo, I might say this is it.
Find All >> Hotels in Shinjuku
Robot Cabaret Tokyo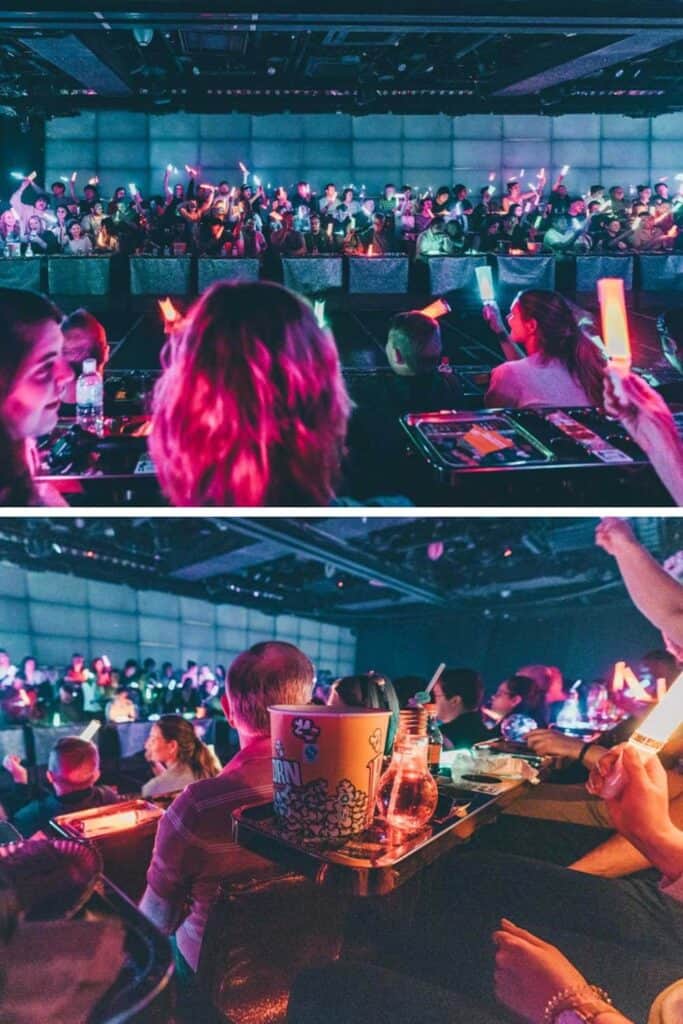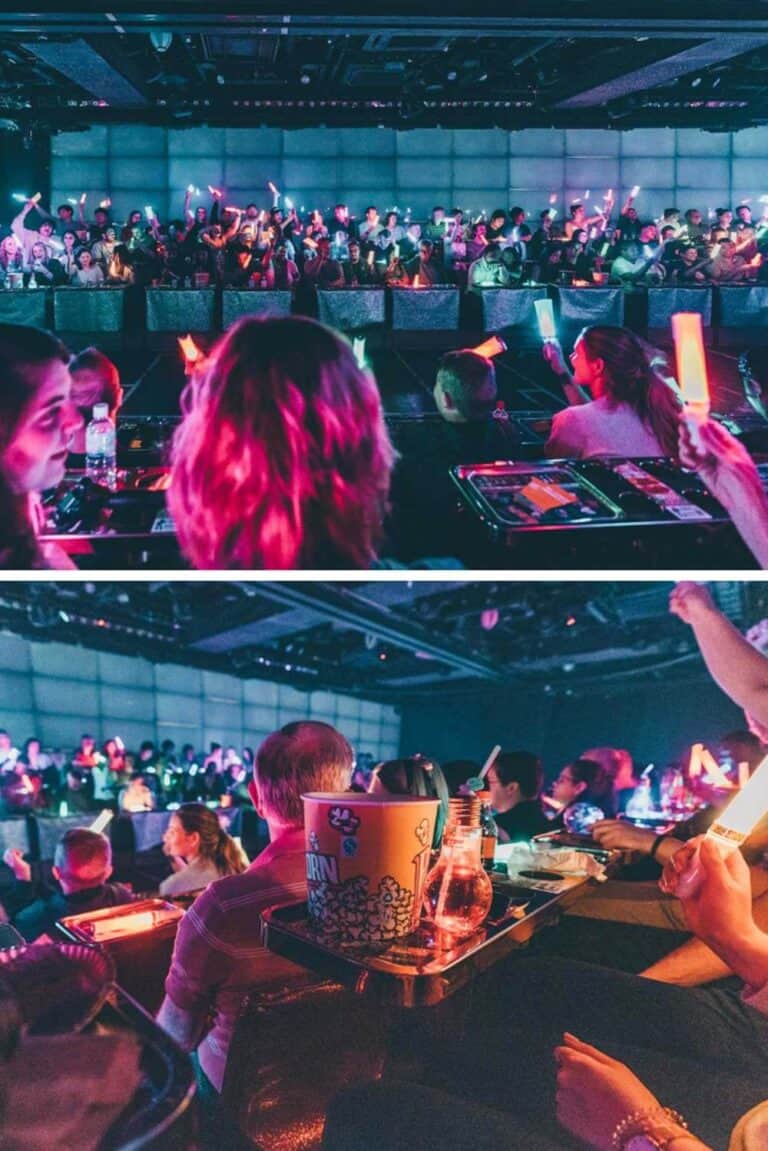 The Robot Restaurant Shinjuku offers is famous. It offers a night of both entertainment and food. I've found it's pretty hard to capture the Robot Restaurant experience in a few words, but to start, think of it as Robot Cabaret.
The audience sits at open-ended tables in a line around the performance, facing forward to take it all in. You are essentially right on-top of the performers, which makes the experience especially fun.
Performers are energetic displays of exaggerated Japanese stereotypes. We saw Samurai Soldiers riding dragons, fighting robots wrapped in endless neon lights, dancers in colorful traditional Japanese garb, drummers with giant glow-in-the-dark drumsticks, a variety of dancers, singers, and more.
The Robot Restaurant is truly a sensory experience like none other. Were they the best dancers or performers I've ever seen? No. Was the production and show quality the most fine-tuned? No. BUT none of those things ended up mattering to me because the show was just a ton of fun. The costumes and the energy of the performers made it an absolute must visit. While some might say it's a bit cheesy, and that's true, next time I'm back in Tokyo I could see myself doing it again.
And, hey, I'm not alone; even Anthony Bourdain has visited the Robot Restaurant! Check out a preview of his experience here: Robot Restaurant Anthony Bourdain
What to expect at the Tokyo Robot Show
The show is a perfect 90 minutes long; much longer and it might be difficult for your eyes and ears to recover. Note that the show is very loud! If you're sensitive to sound or bringing children, the show actually provides headphones to drown out some of the sound. Much like a concert, it's still easy to hear what's happening with these headphones on, but your ears won't be ringing afterwards.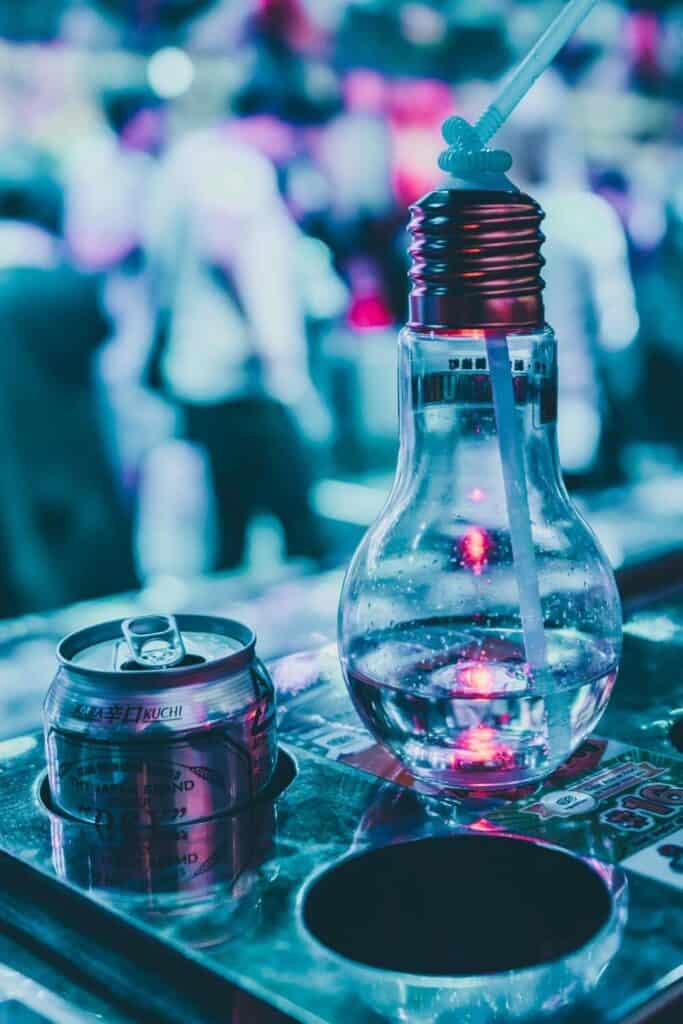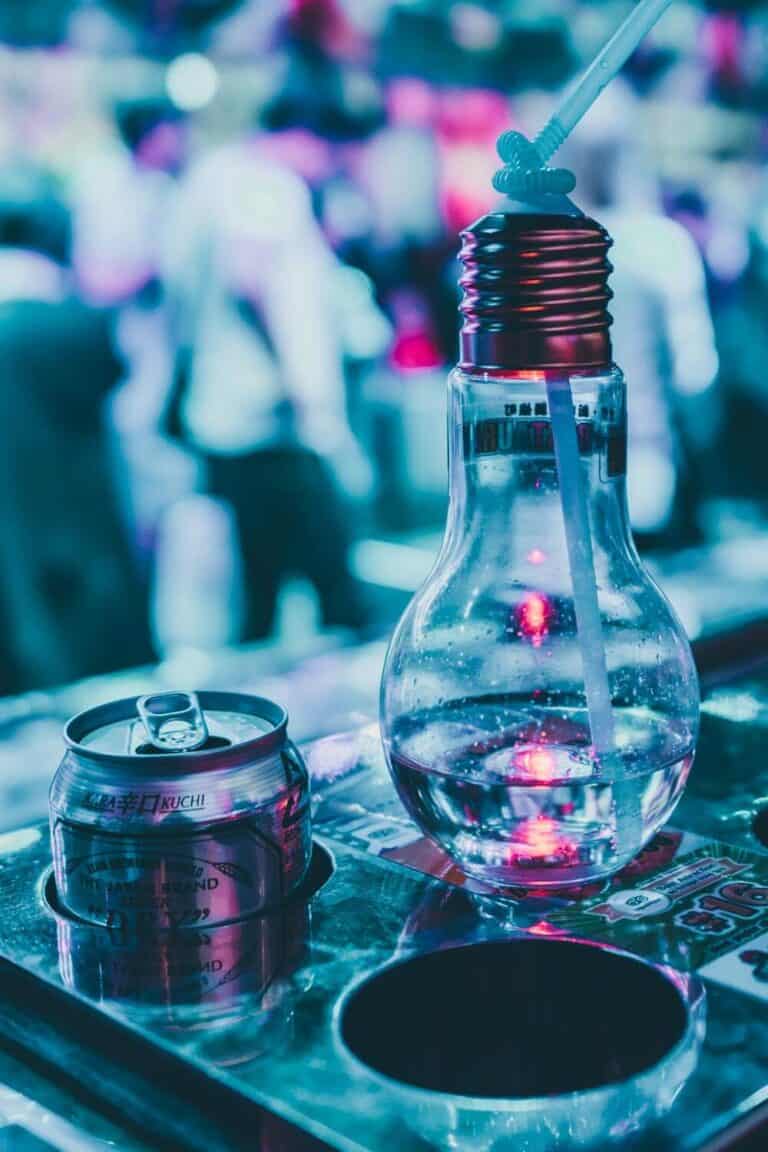 Robot Restaurant Kids
Speaking of bringing children, while others who have reviewed the Robot Restaurant have found it to be a little too risque for kids, we didn't think so. The fun costumes of the female rock bands and singers can be a little revealing, but this side of the show is the only thing questionable.
I would imagine most kids would do exactly what we did, which was get too distracted by the action to notice. Overall, the show is kid-friendly. It's geared towards tourists, so everything is in English, and photos are allowed…actually, photos are a must (as long as they are without flash).
The show is also a Shinjuku Restaurant Option
The "restaurant" clearly offers meals in conjunction with the show, so you can make a whole evening of it. This Shinjuku restaurant, though, is not the finest dining option. We thought the food was just "okay", mediocre at best, with nothing special about it.
There are better offers of great tasting food in Tokyo, even within walking distance of the show. Ordering from the restaurant is optional and an additional, separate price from getting show tickets. We recommend enjoying the entertainment at Robot Restaurant, and then finding a better Shinjuku restaurant after. We really did love the show, though!
In fact, make sure you come to the show early. They open the doors an hour before the show, and you can walk around the building, take in all of the over-the-top decorations, lights, and pictures.
The building itself is a spectacle and is absolutely amazing. All attendees are invited into the lounge for drinks and snacks; just hanging out in the building is fun. Sadly, we didn't arrive early enough to fully enjoy the before-show festivities.
Where to Buy Robot Restaurant Tickets
Ready to witness the "greatest show in the history of entertainment"? Reservations are usually required as most shows sell out. We noticed quite a few people who just walked up expecting to get in were turned away. We had a couple of reservations no-show during our reserved time, and a lucky few got in as walk-ins. I wouldn't recommend relying on that working for you.
Reservations can be made online from their website for free. While other locations sell Robot Restaurant Tokyo tickets, they often sell them at markup price. Use the actual website linked here for the best information, most reliable tickets, and accurate pricing.
The Robot Restaurant Tokyo price we paid was about $70 per person, which is actually isn't bad for Tokyo, especially when the show is so popular.
The reservations themselves are free; paying for the actual show comes later, so it's worth the reservation even if you're only considering attendance. Go ahead and reserve a space to be safe!
Robot Restaurant Tokyo Tickets
You can see plenty of videos and pictures of the Robot Restaurant in Tokyo online, but you should know they don't do it justice. The show is even more loud, more fun, and more extreme than you can imagine. This Tokyo robot evening cabaret show is definitely something you have to experience for yourself!