Souk Waqif Doha
Souk Waqif Doha is the most popular souk in Qatar. It is the most popular for good reason. It is set up to perfectly cater to Middle Eastern culture along with allowing visitors to drop in and enjoy! I highly recommend visiting.
When Qatar hosted the World Cup, most of the media companies set up their booths here to give a sense of place in Qatar.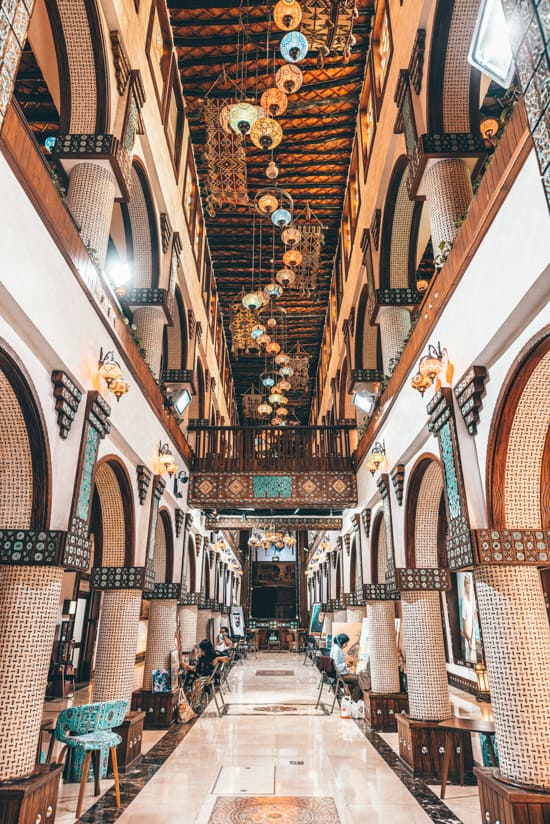 What is a Souk?
If you don't know, a souk is an open-air Middle Eastern market; they are sometimes called bazaars. Souks are generally made up of a number of vendors in temporary carts or stalls.
In most souks, as well as at Souk Waqif you will find all sorts or items. You will find more traditional items like spices, rugs, clothes, and trinkets. You can also find more regular items like soccer jerseys, cokes, and restaurants.
Like a lot of souks, the actual building has space for tons of different vendors. Some are there temporarily while others are more permanent. Generally, and at this souk you walk outside between the different vendors/stalls.
Is it a Souk or Souq?
There are a number of different spellings of souq. You will often see souk or souq, but I've also seen soq, esouk, or suq.
Basically, those spellings are the best approximations we can get from the Arabic language.
Where is Souk Waqif located?
Souk Waqif is located in the center of Doha near the water, which makes it relatively easy to access. It has its own stop on the subway to make it extra easy to get to.
It is right off of the Corniche and very close to the National Museum of Qatar.
How do you get there?
Getting there is pretty simple. There is a metro stop named Waqif Souk. The metro is brand new and super easy to figure out. There are plenty of signs in English as well as Arabic.
If you prefer to take a car, taxis are available and relatively cheap, and Ubers are also plentiful and fairly easy to get in Doha.
Things to do at Souk Waqif
There are so many things to do and see in this market. Below is a list of some of the things we saw when passing through.
Restaurants – most offering traditional middle eastern dishes, but there were restaurants set up to cater to the workers of different nationalities that now call Qatar home. There were a lot of South Asian (Indian, Bangladesh, Pakistani restaurants)
Hookah Lounges – called Shisha in Qatar – there are a number of these lounges around, though they aren't in the restaurants.
Market – you will see all sorts of Middle Eastern spices used for cooking as well as all sorts of other souvenirs like rugs, baskets, lamps etc.
Henna Tattoos – if you wanted to get a henna tattoo, there were plenty of vendors offering them, which is most likely catering to the culture of the workers.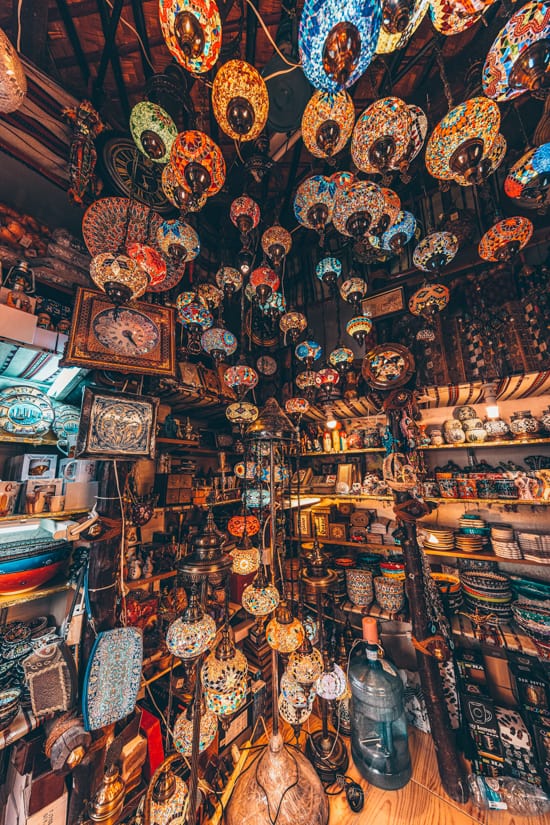 Opening hours
Generally the market is open from 10 am to 11 pm. There is a 1 hour lunch break in the middle of the day where most of the vendors close down though from 2-3.
Opening hours during ramadan
During Ramadan when you aren't allowed to eat or drink in public with the sun up the hours are different. Generally the shopping shifts later in the day after the sun has set. The exact time varies, but think approximately 7 pm to midnight.
Have you been to Souq Waqif? Is there anything else you would recommend seeing while there?