29 Things to do in Kauai
Planning a trip to Kauai? Here are the best things to do in Kauai right now!
Kauai isn't too big. You can easily drive from one side to the other in a few hours.
1. Take a flight over the Na Paoli coast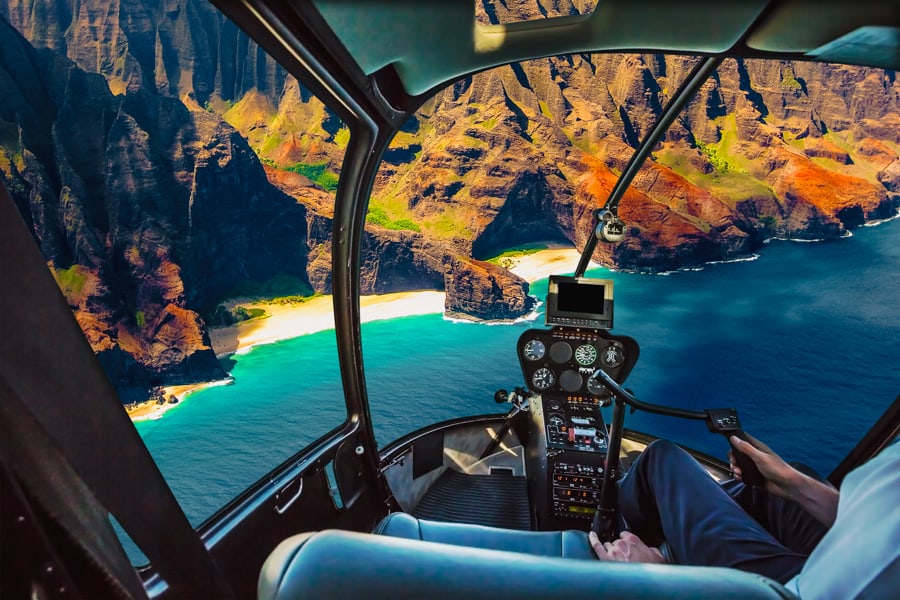 Take a Sightseeing Flight over Napali Coast & Waimea Canyon.
Other popular helicopter tours available:
Fly over the most beautiful landscape in the world on this incredible helicopter tour. Soar through the Waimea Canyon, along the Na Pali Coast, and above beautiful waterfalls, while hearing all about the rich history and mythical lore of Kauai! Book your tour here.
2. Mount Waialeale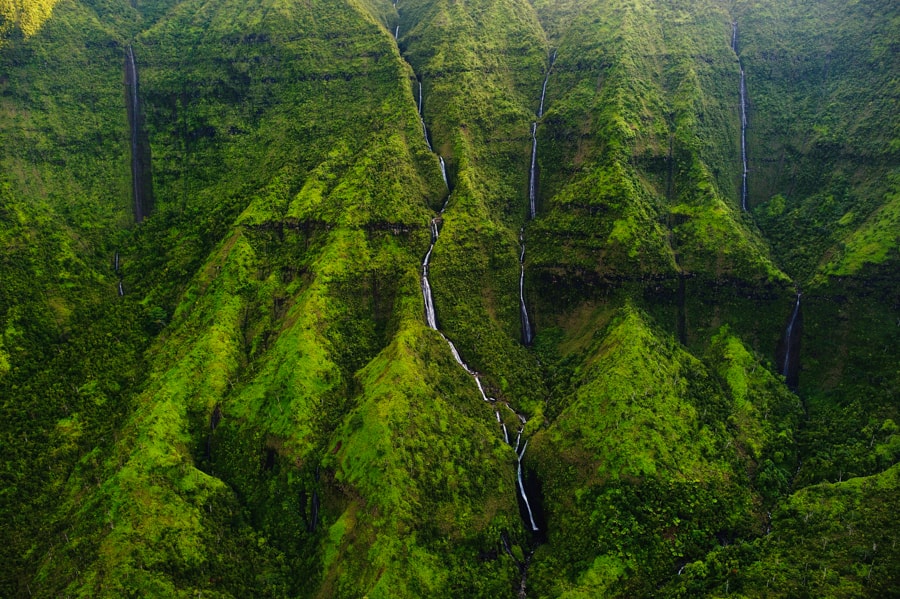 Known as the wettest spot on Earth! Mount Waialeale can only be seen by helicopter.
3. Luau Kalamaku
Luau Kalamaku Fire Poi Ball Twirlers at Historic KiloHana Plantation
This Luau Kalamaku is unlike anything you have ever seen before. If you only experience one thing in Hawaii, make sure you don't miss this spectacular extravaganza – filled with graceful Hula dancers, fire poi ball twirlers, traditional fire knife dancing, a lavish buffet of local delicacies and vivid storytelling.
Make sure you book your tickets in advance because these shows are likely to sell out. You can cancel up to 24 hours before the show for free.
4. Go Snorkeling!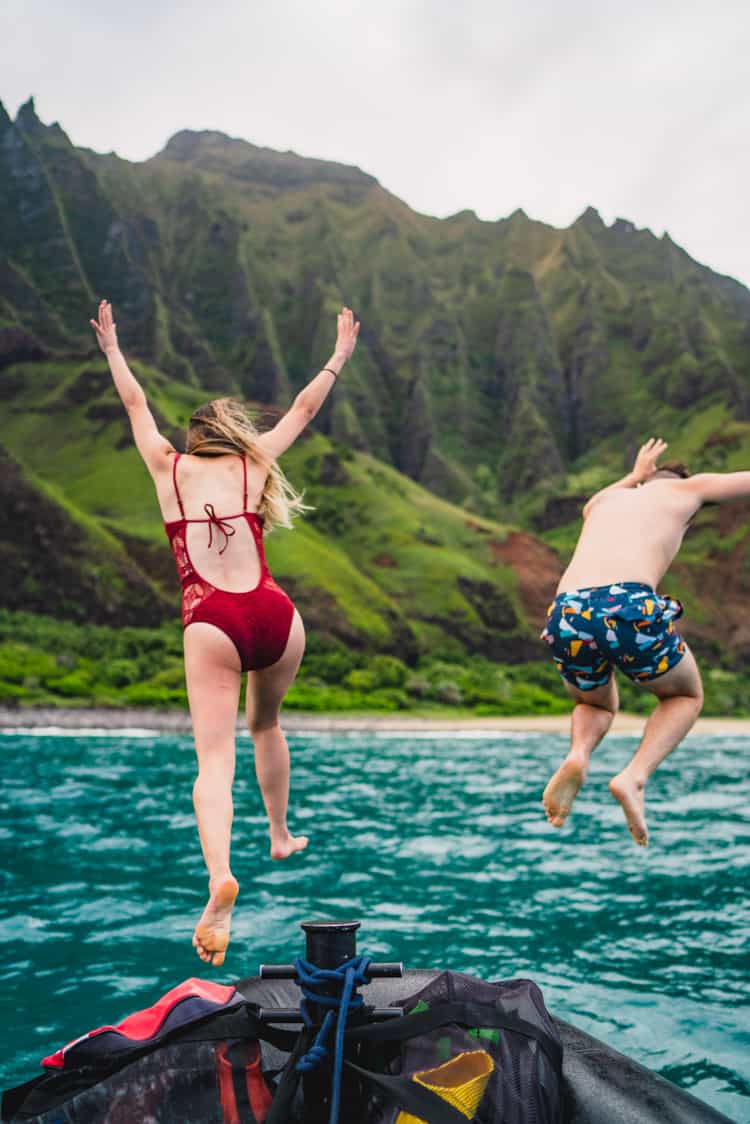 Book your tour here – Na Pali Morning Snorkel Tour
If you aren't interested in snorkeling at the Na Pali coast there are so many other snorkeling tours I recommend in Kauai. This one is amazing because the tour limits the group size to only 6 people, making it amazing to avoid the crowds.
Head for Kauai's pristine south shore reefs to see tropical fish, sea urchins, and sea mammals. You may also see a turtle nesting on the beach or a Hawaiian monk seal basking in the sun.
Read more about Kauai's Ultimate Guided Shore Snorkeling Adventure here.
5. Explore the giant Moreton Bay fig trees in Allerton Gardens
This picturesque setting in the Allerton Gardens has been used in a number of films and TV shows including Pirates of the Carribean, Magnum PI, Starsky and Hutch, and Donovan's Reef.
Trek through winding pathways and marvel at towering rainforest trees providing you shade from the warm Kauai sunshine.
You can't miss the tall curving roots of the Moreton Bay fig trees made famous in the movie Jurassic Park. Book your tour to see the world famous fig tree roots here.
6. Wailua River Kayak to Secret Falls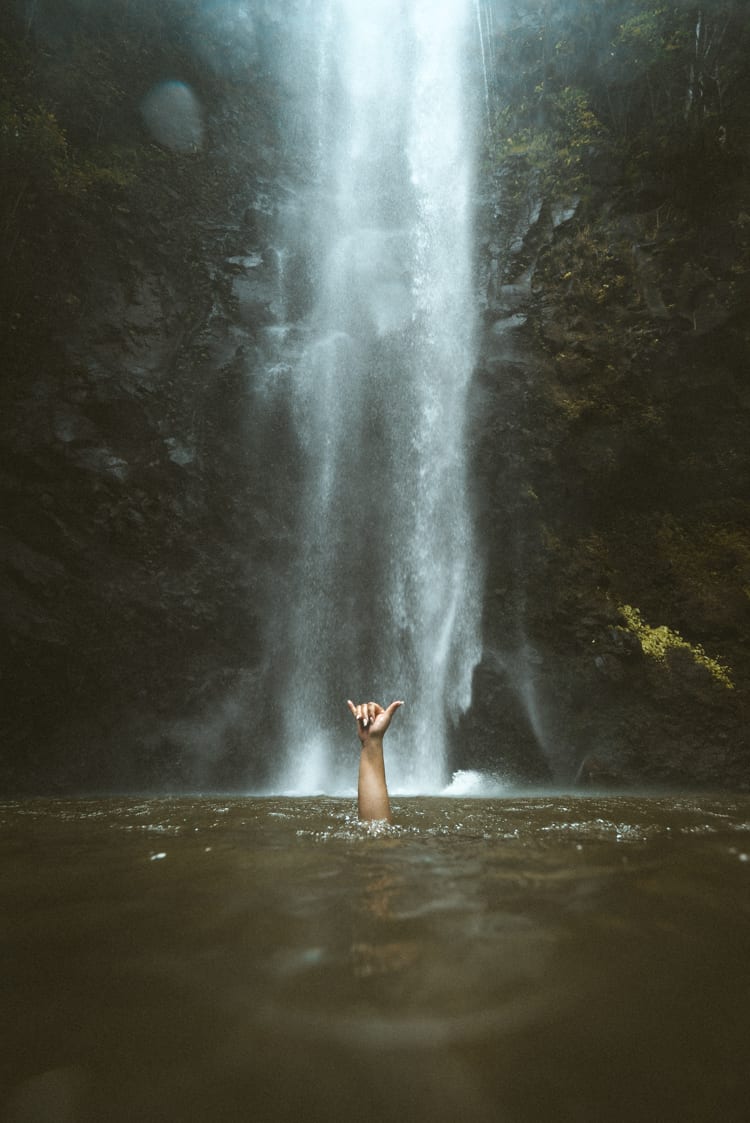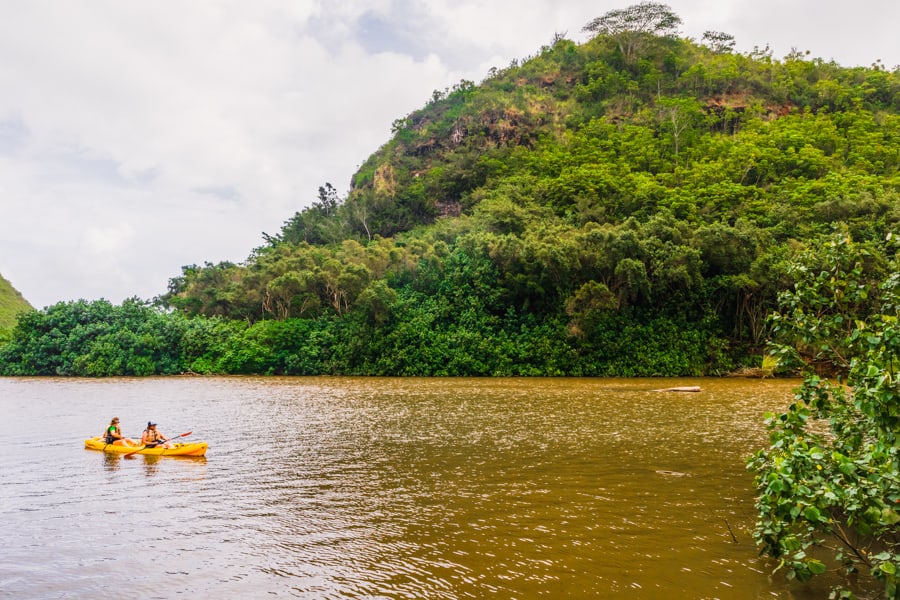 Book your tour: Wailua River Kayak & Hiking Tour to Secret Falls
7. Rainbow Eucalyptus tree at Keahua Arboretum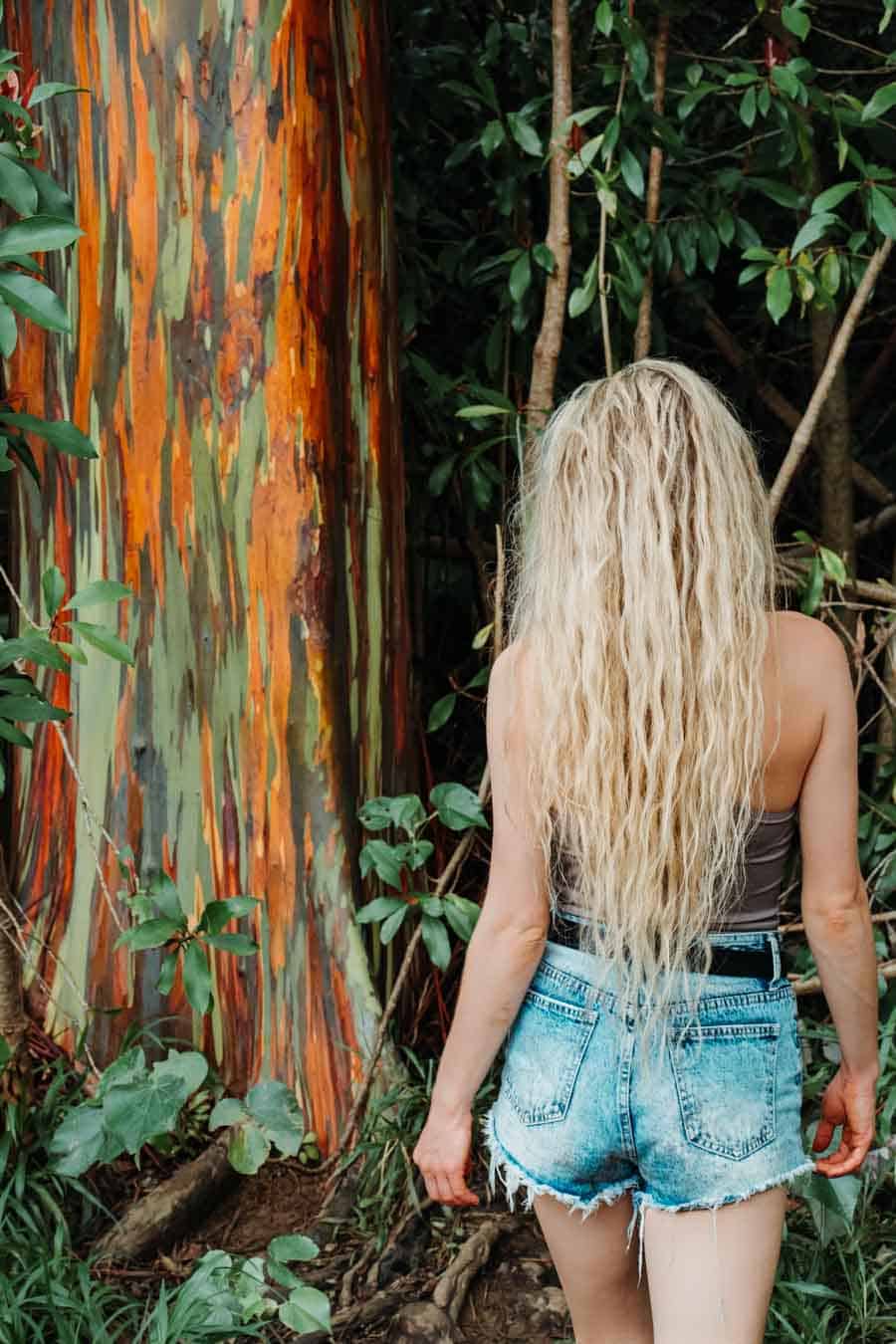 The colorful bark and tree trunk of the Rainbow Eucalyptus tree at Keahua Arboretum.
9. Kalalau beach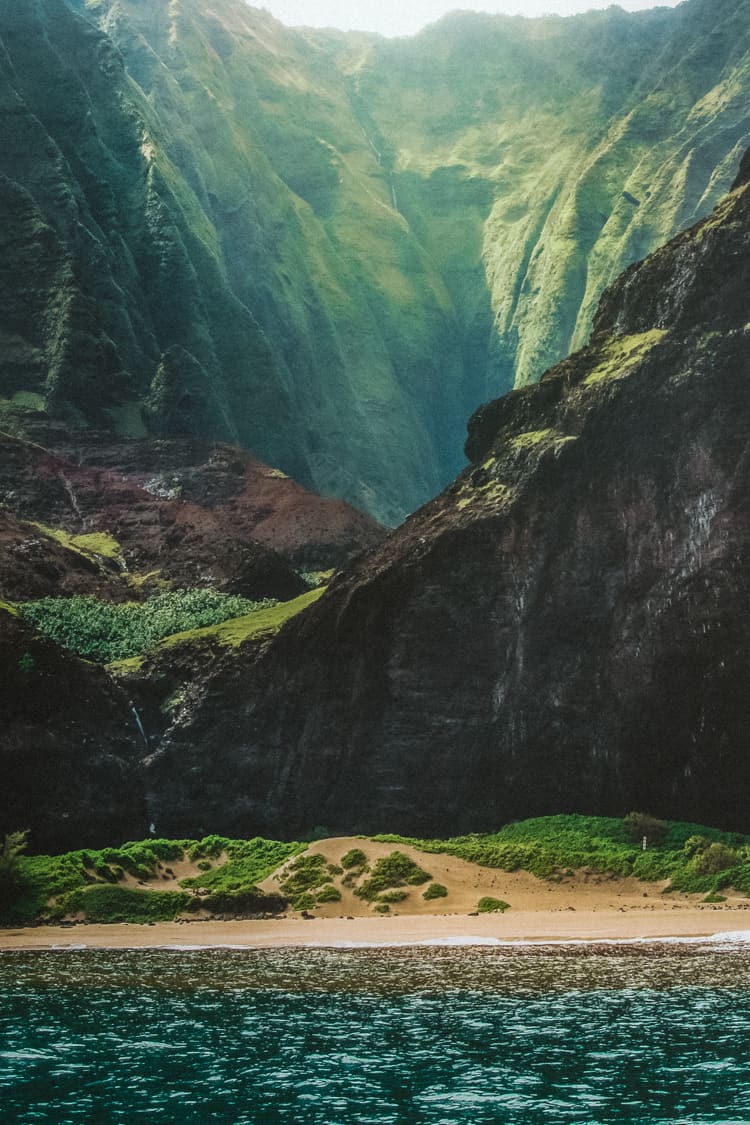 Kalalau Beach is one of the most secluded beaches in Kauai. Kalalau Valley from a boat on a sunny day, Na Pali Coast, Kauai, Hawaii
10. Kalalau Trail, Nā Pali Coast State Park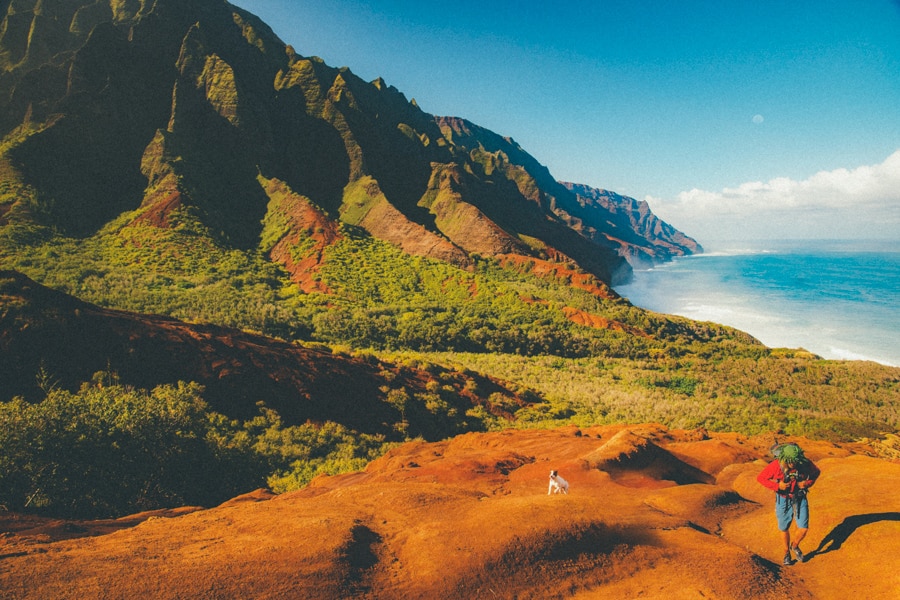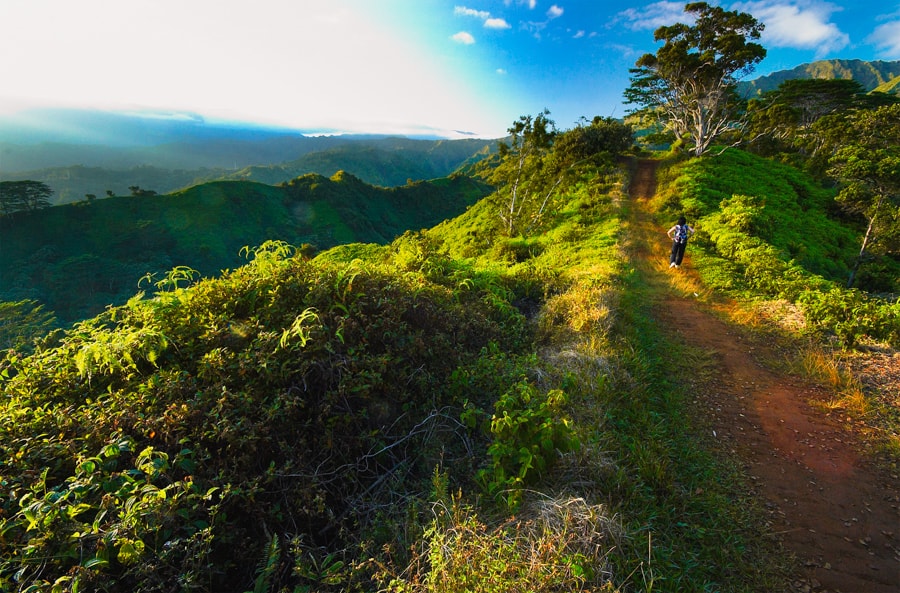 The famous Na Pali Coast is full of cliffs, ridges, and waterfalls.
11. Koloa Zipline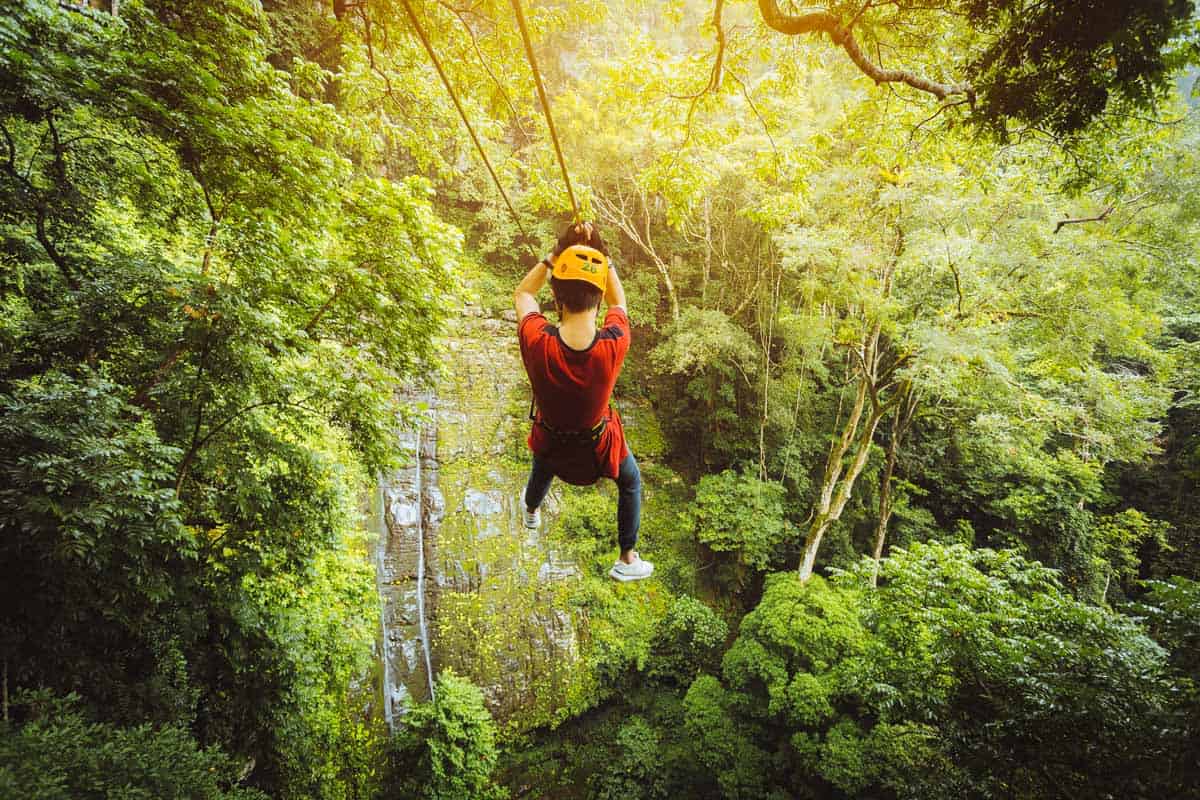 You can't take a trip to Kauai without trying one of the most epic adventures the island offers. Ziplining is one of the top tourist attractions in Kauai. I highly recommend booking this zipline tour. You won't regret it. Check out the almost 2,000 reviews here.
12. Visit the Red Dirt Waterfall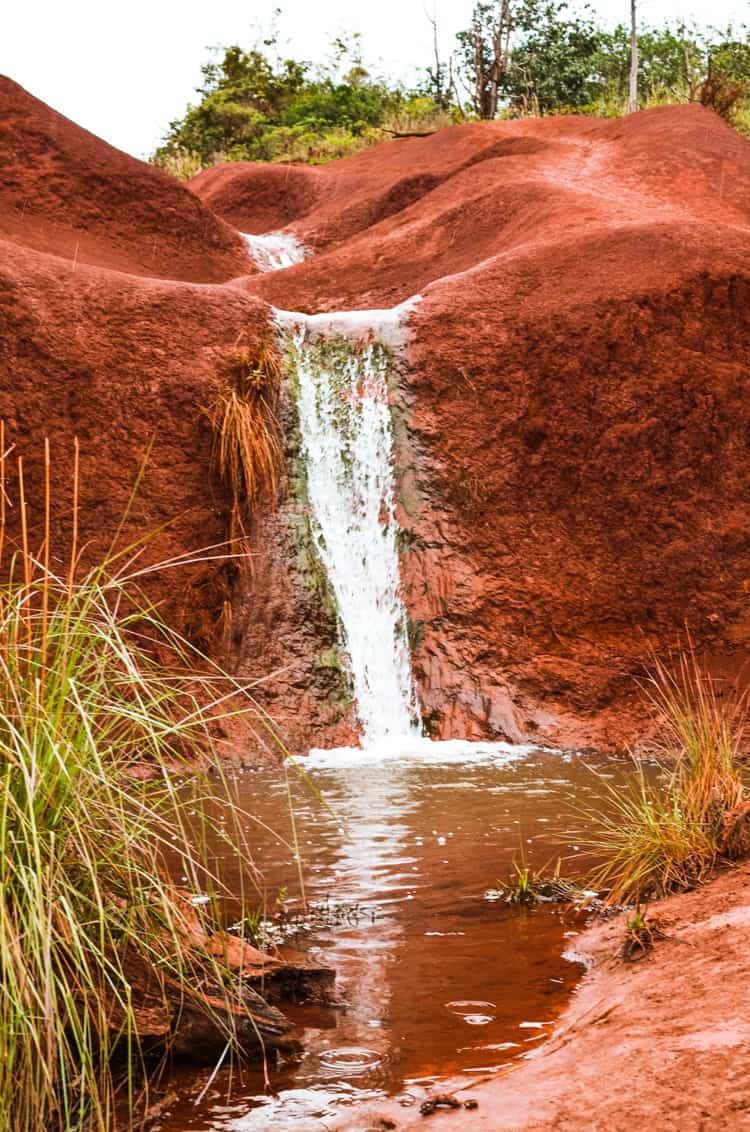 Located in Waimea Canyon State Park is the red dirt waterfall. A cascading waterfall of fresh water over the iron-rich basalt rock on the west side of the island of Kauai.
13. WAIPO'O FALLS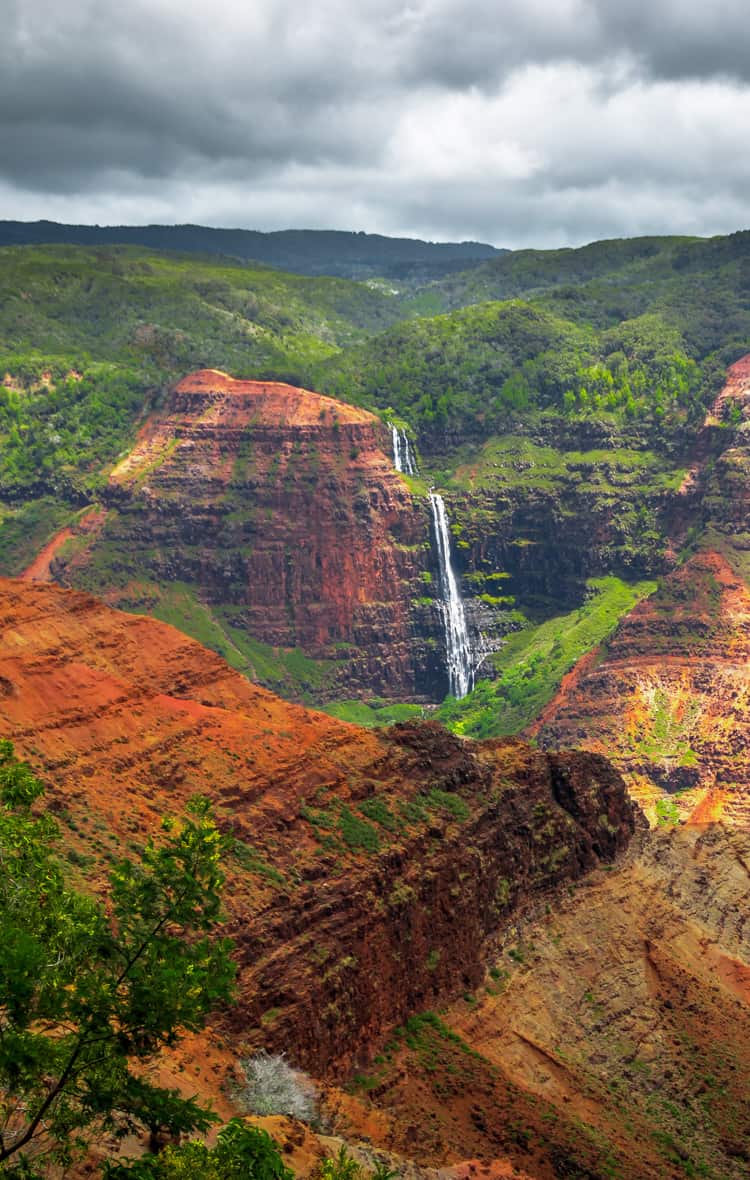 Waipoo Falls drops a whopping 800 feet to the bottom of Waimea Canyon.
14. Tunnels Beach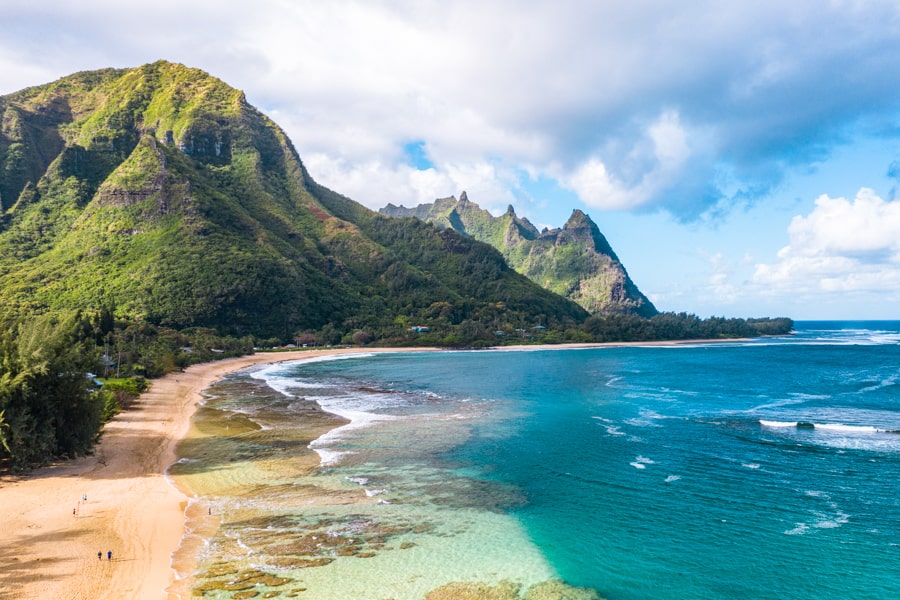 One of the most beautiful beaches in Kauai. If you get lucky you can even see a Monk Seal at Tunnels Beach.
15. Queen's Bath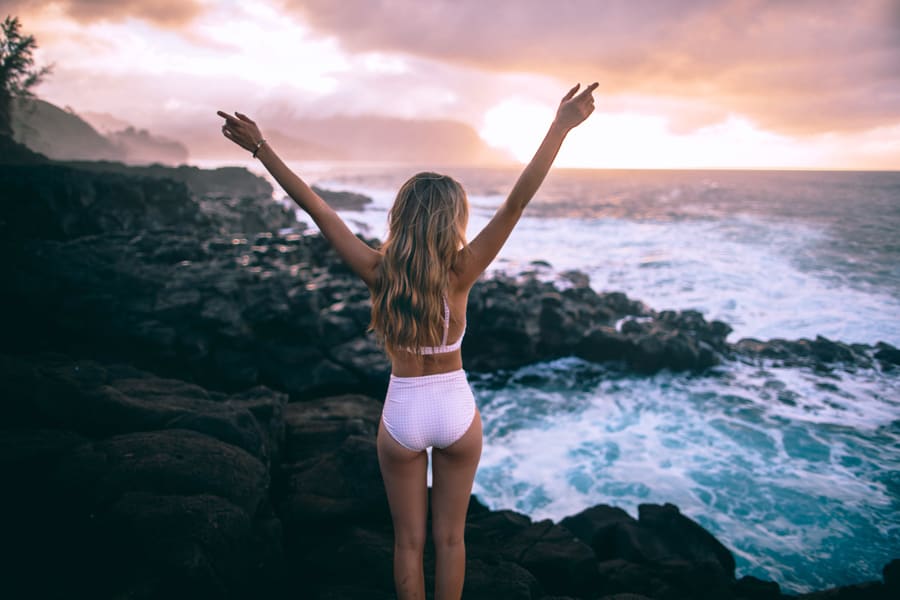 16. Manawaiopuna Falls in Kauai
Hawaii are better known as the waterfalls from Jurassic Park and can only be seen from a helicopter tour. Take this Jurassic Falls helicopter tour to see the incredible falls from above.
17. Poipu beach Monk seal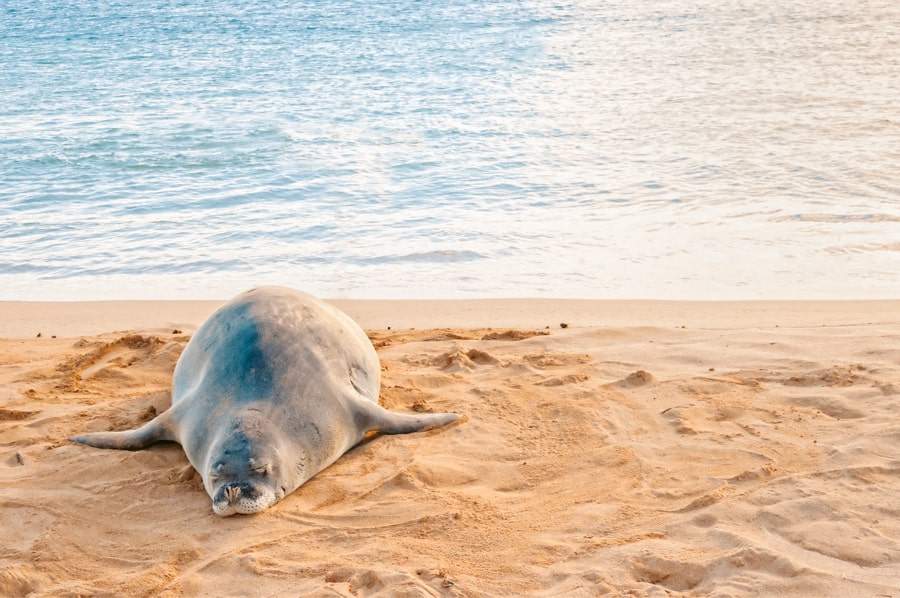 An endangered Hawaiian Monk Seal rests on Poipu beach at sunset in Kauai, Hawaii
18. Enjoy the View at Hanalei Valley Lookout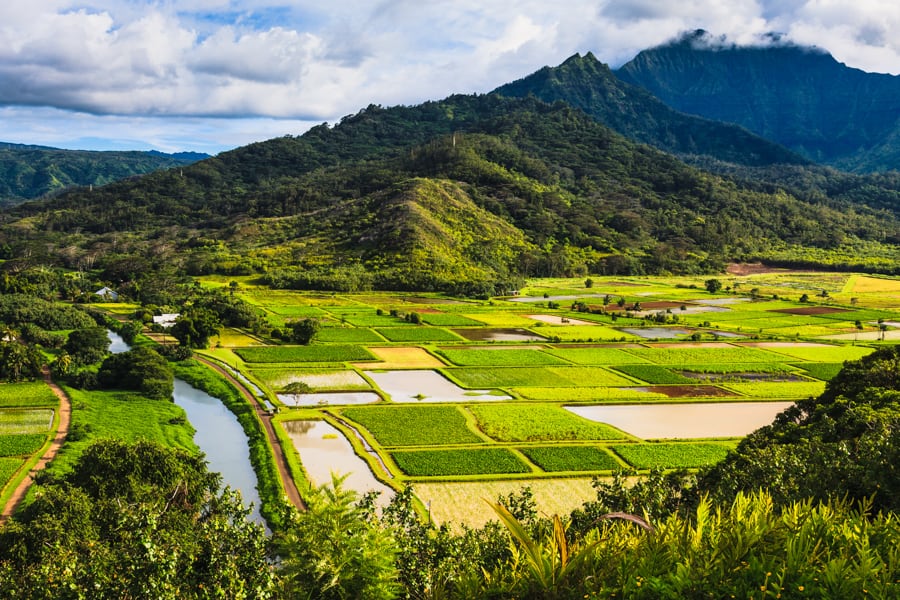 Taro fields in beautiful Hanalei Valley Kauai.
19. Explore Ke'e Beach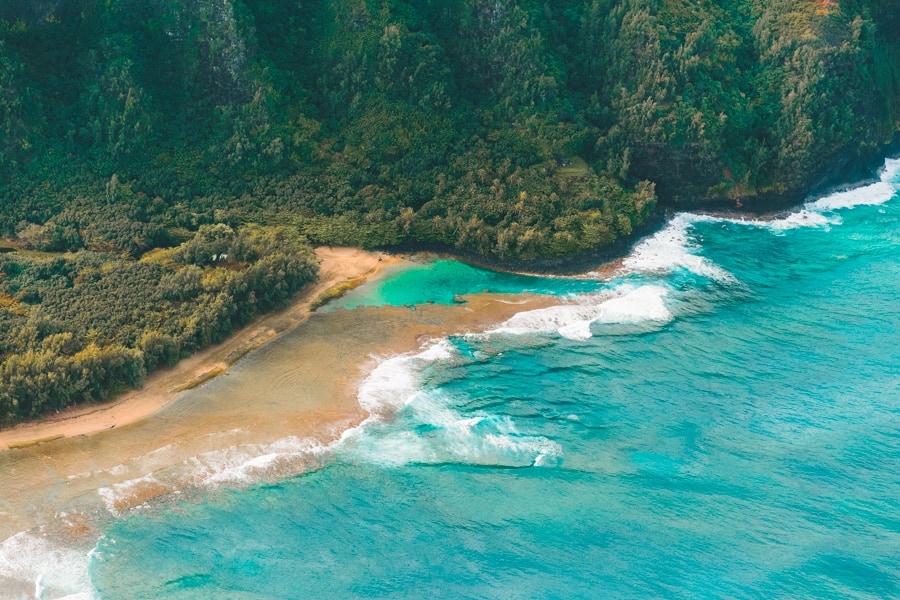 One of the top things to do in Haena. Ke'e Beach on the Na Pali Coast of Kauai.

20. Hike the Maha'ulepu Heritage Trail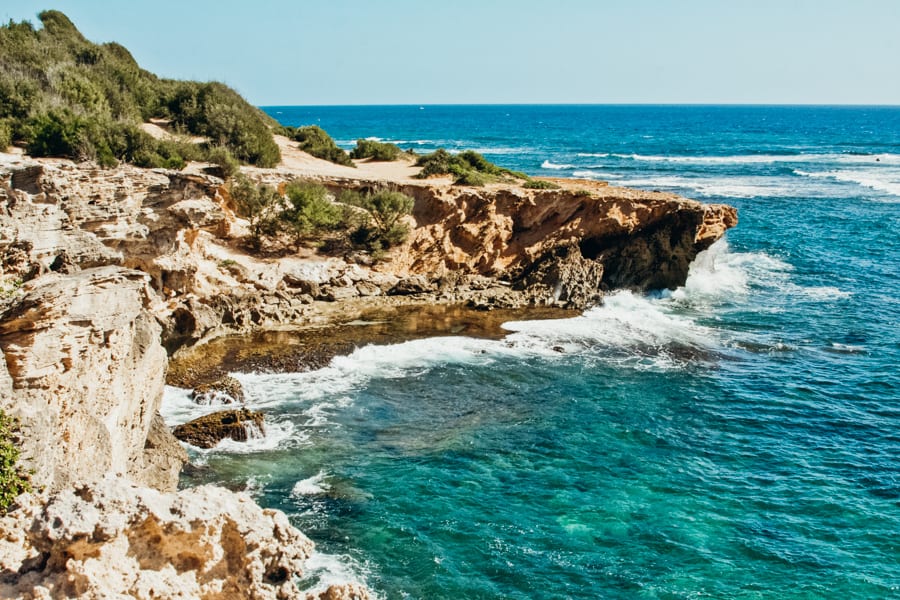 21. Visit Glass Beach in Port Allen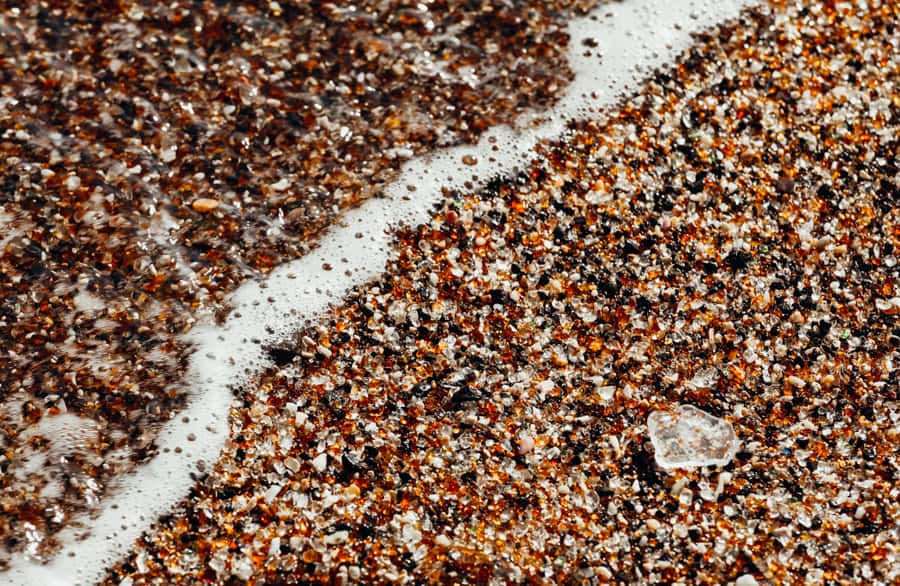 22. Fern Grotto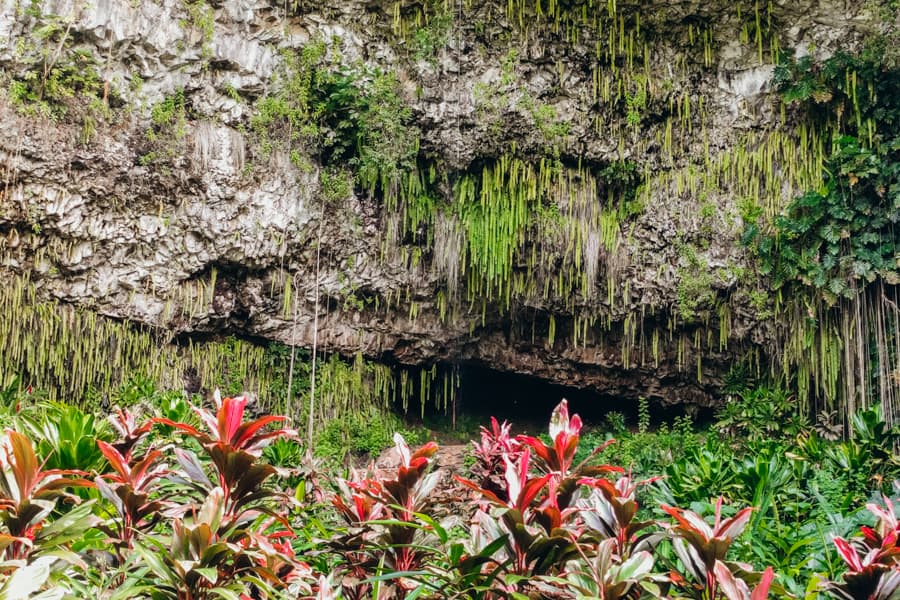 Kauai: Full-Day Tour with Fern Grotto River Cruise
23. Spouting Horn Blowhole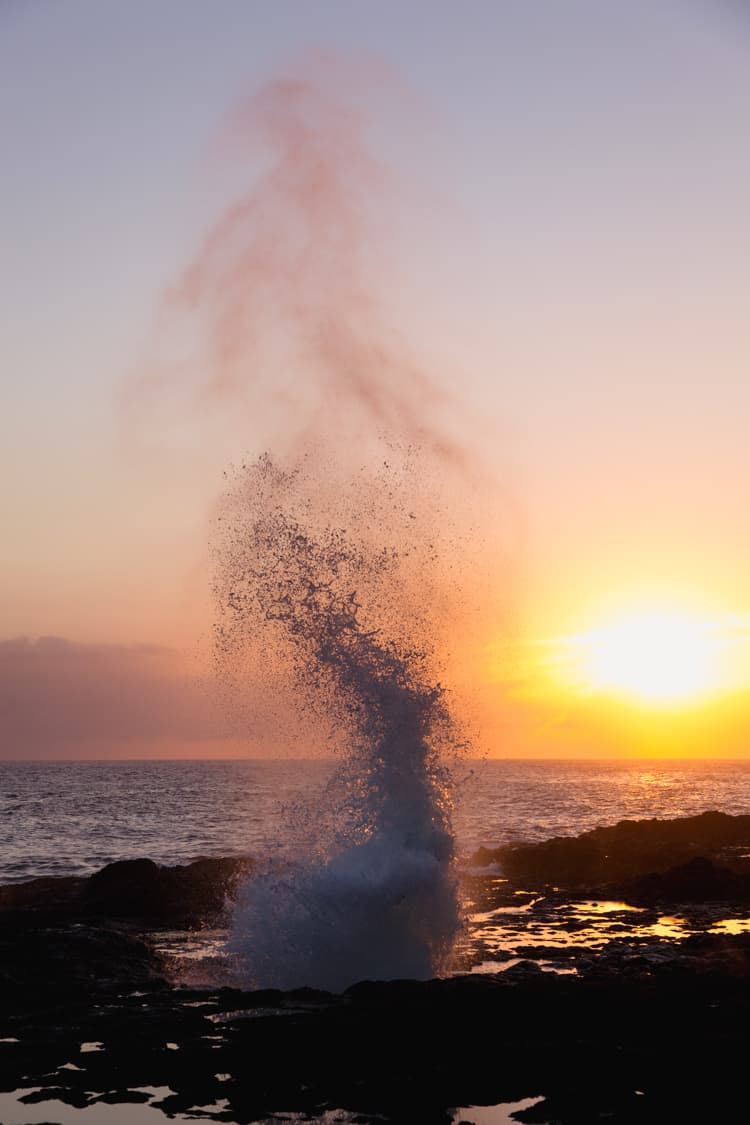 24. See Rainbows at Wailua Falls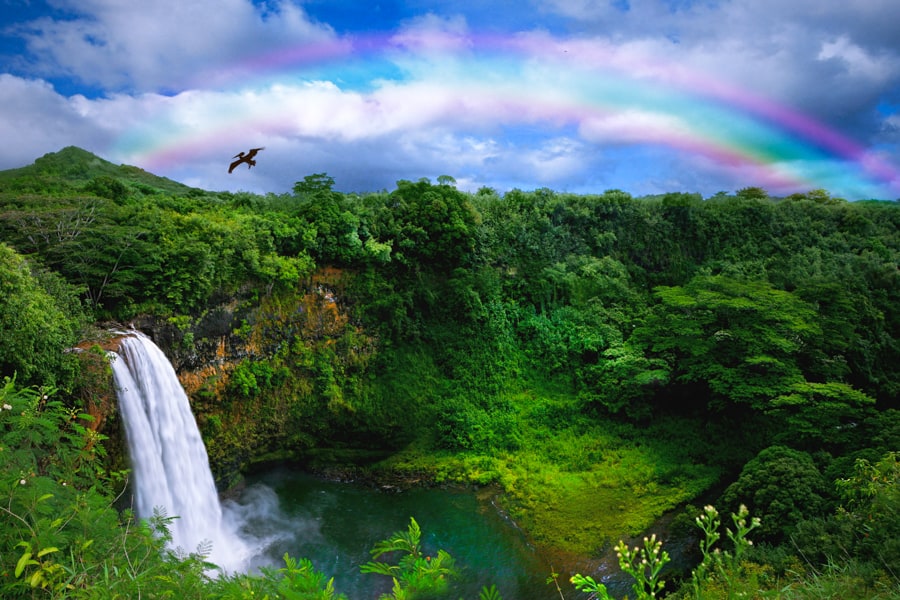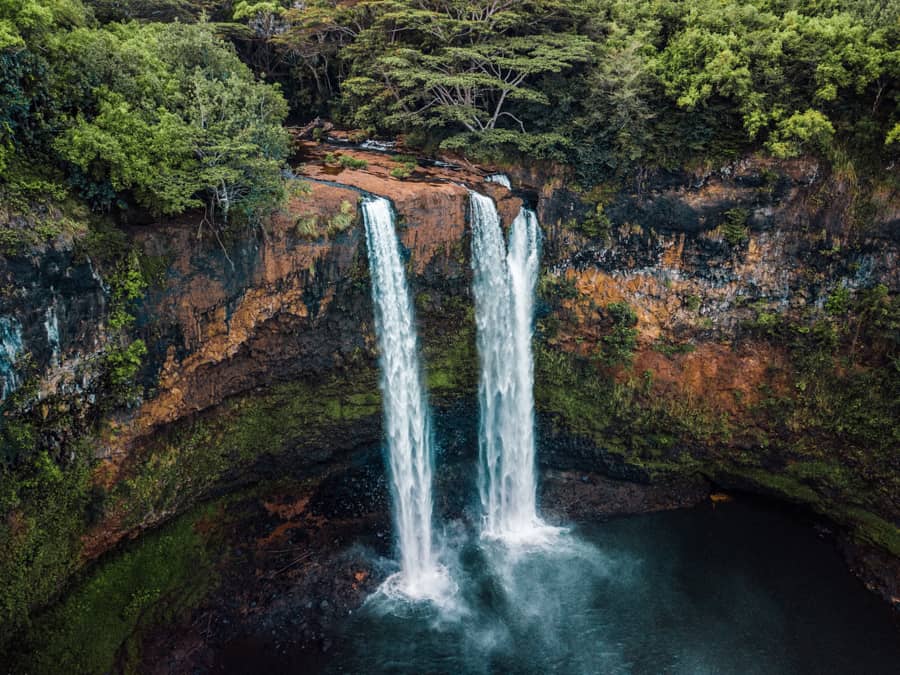 25. Visit Hanalei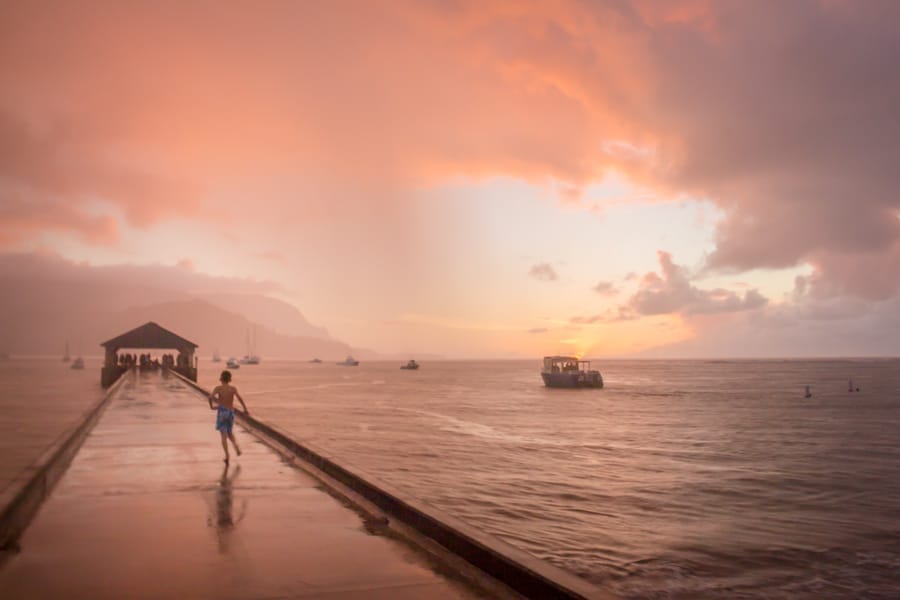 Hanalei Pier, Hanalei.
26. Explore Secret beach (Kauapea Beach)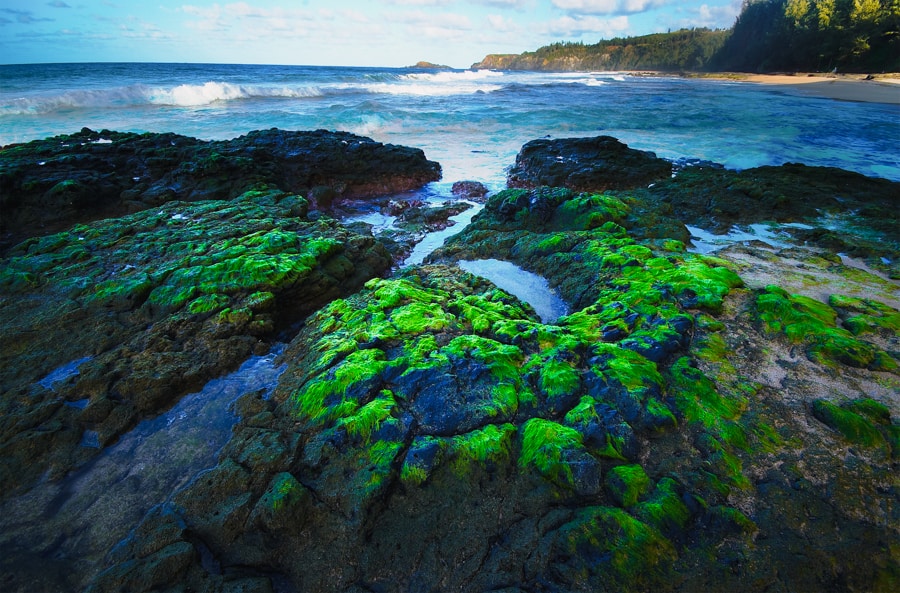 Secret Beach, officially known as Kauapea Beach, is a beach in Kalihiway and Kīlauea on the north shore of the island of Kauai, Hawaii. The beach is known for its size, seclusion, and beauty.
27. The Kilauea Lighthouse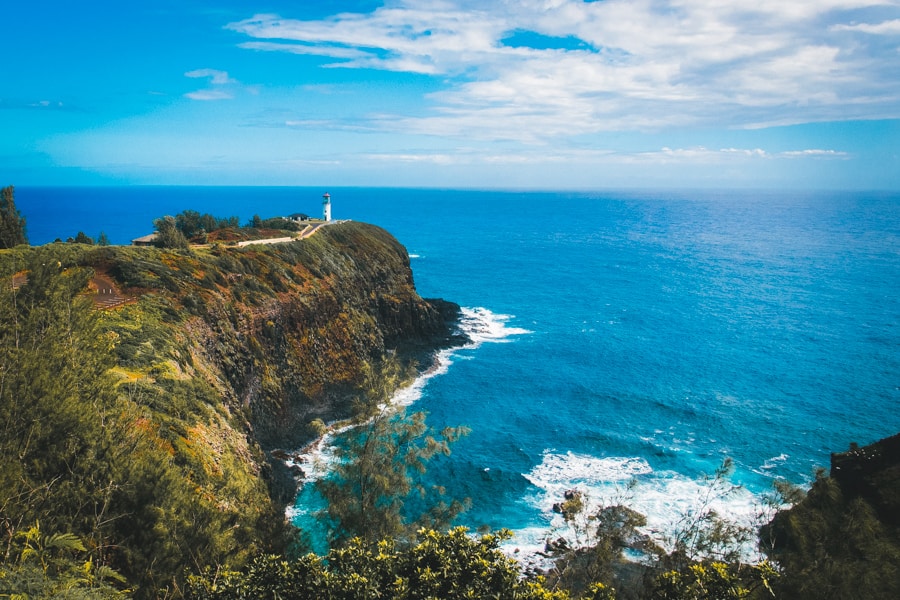 Kilauea Wildlife Refuge
28. Maniniholo Dry Cave
29. Pua Poa Beach
What is your favorite thing to do in Kauai? Let us know in the comments below!