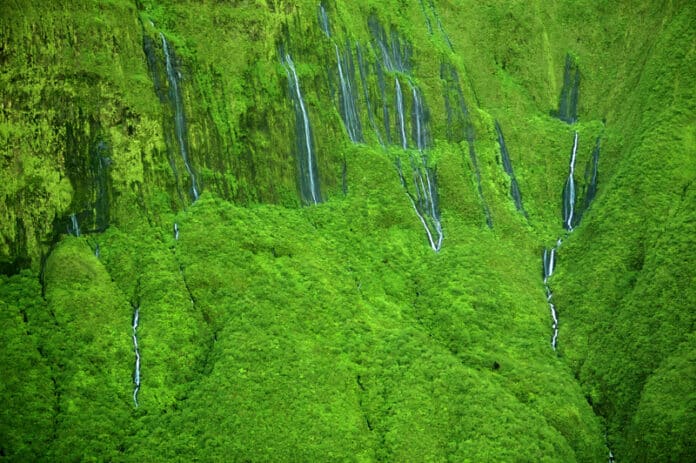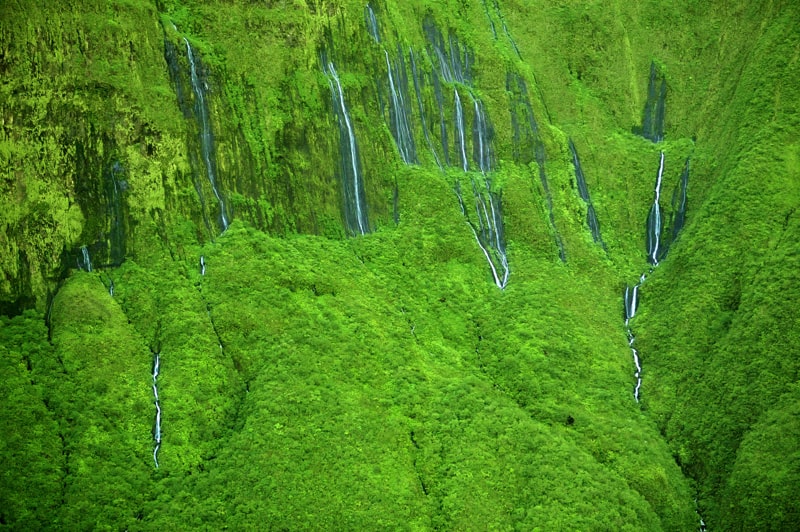 13 Waterfalls in Maui you won't want to miss
1. Twin Falls Waterfall (Upper and Lower Falls)
This is one of the best waterfalls in Maui that you can swim in.
Twin Falls is one of the most popular waterfalls in Maui. Twin Falls is a relatively easy, straightforward 1.8-mile-long hiking trail in Maui that leads to two different waterfalls.
You don't need any special gear to hike this trail and it is doable for most people of all ages. This hike has several spots to jump off little to medium size cliffs into the pools below.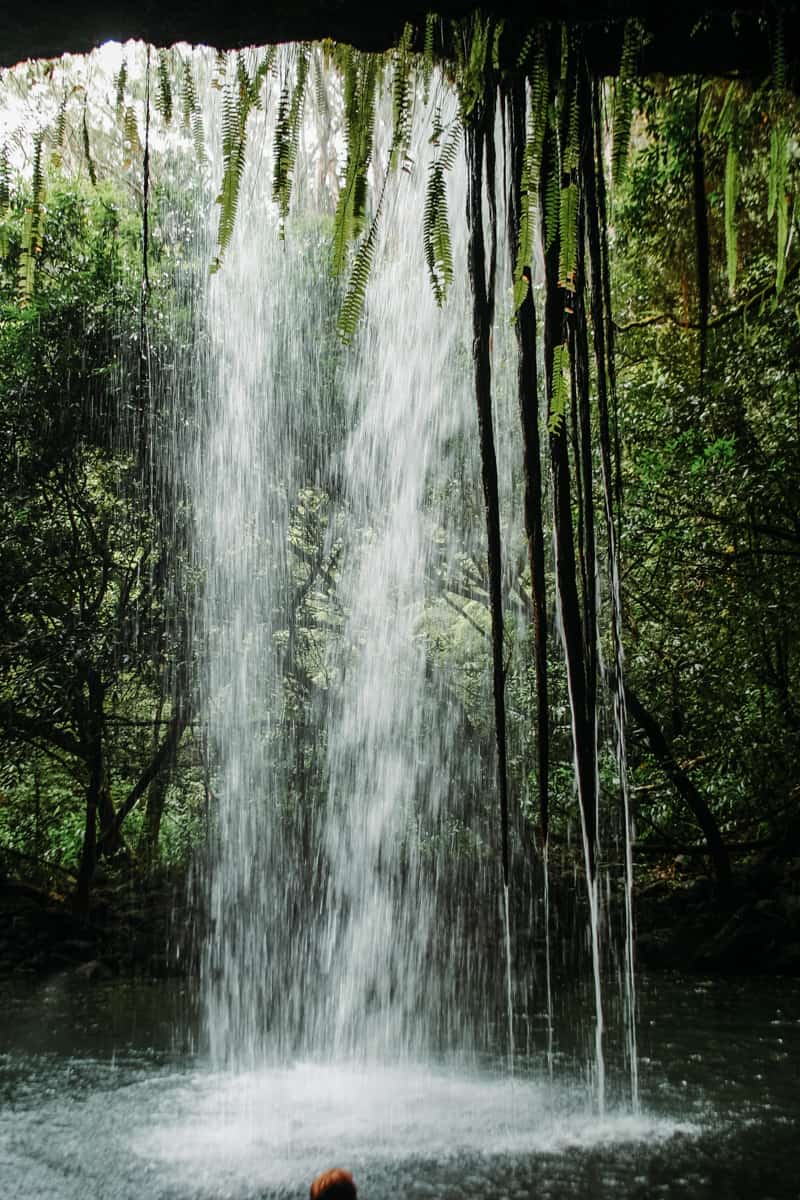 2. Makapipi Falls Maui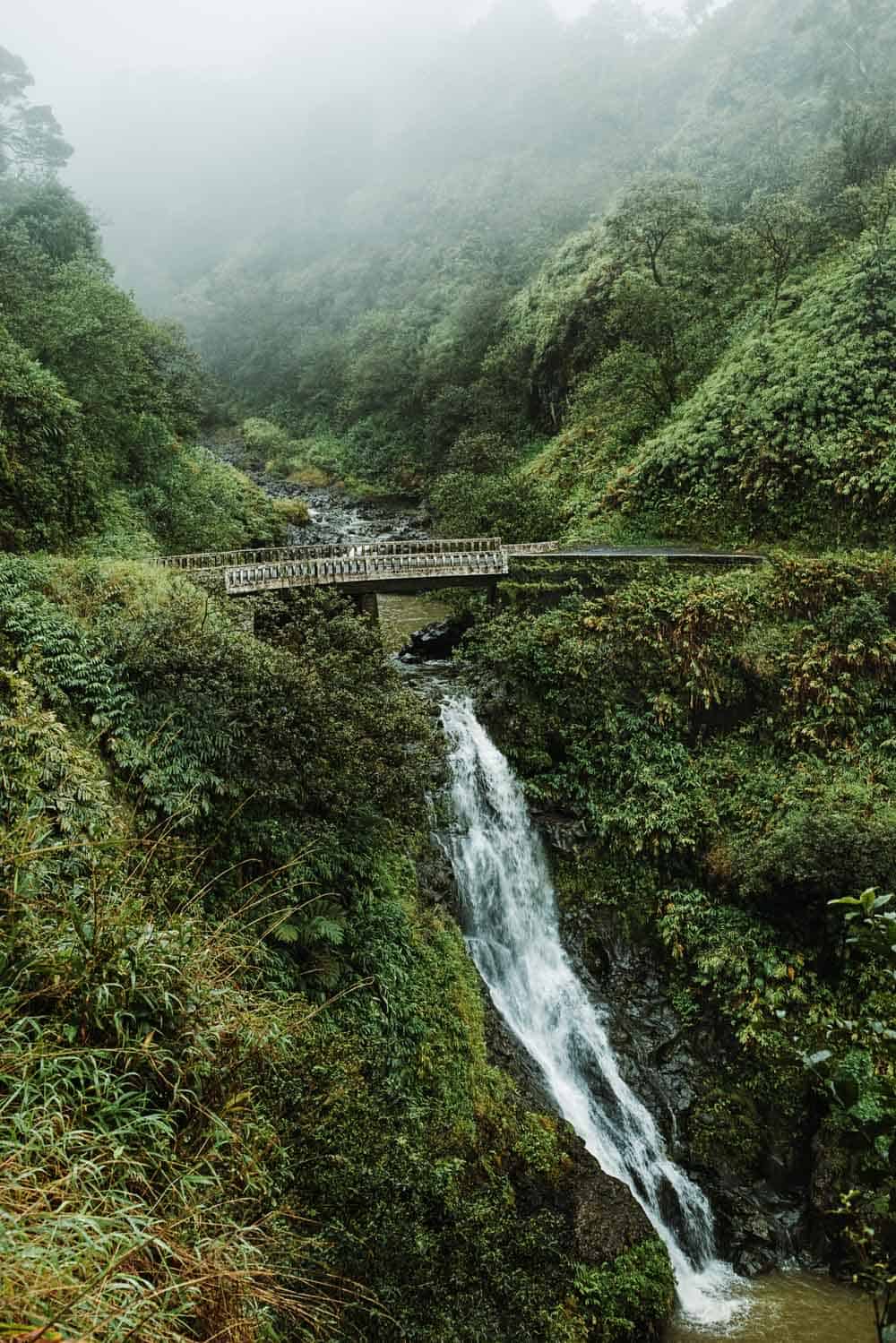 3. Upper Waikani Falls
For those that do venture down, the Three Bears are great to swim in, with beautiful, crystal-clear water. The water isn't deep enough to cliff jump in because there are rock hazards. But if you have your heart set on diving in, don't worry, there are others!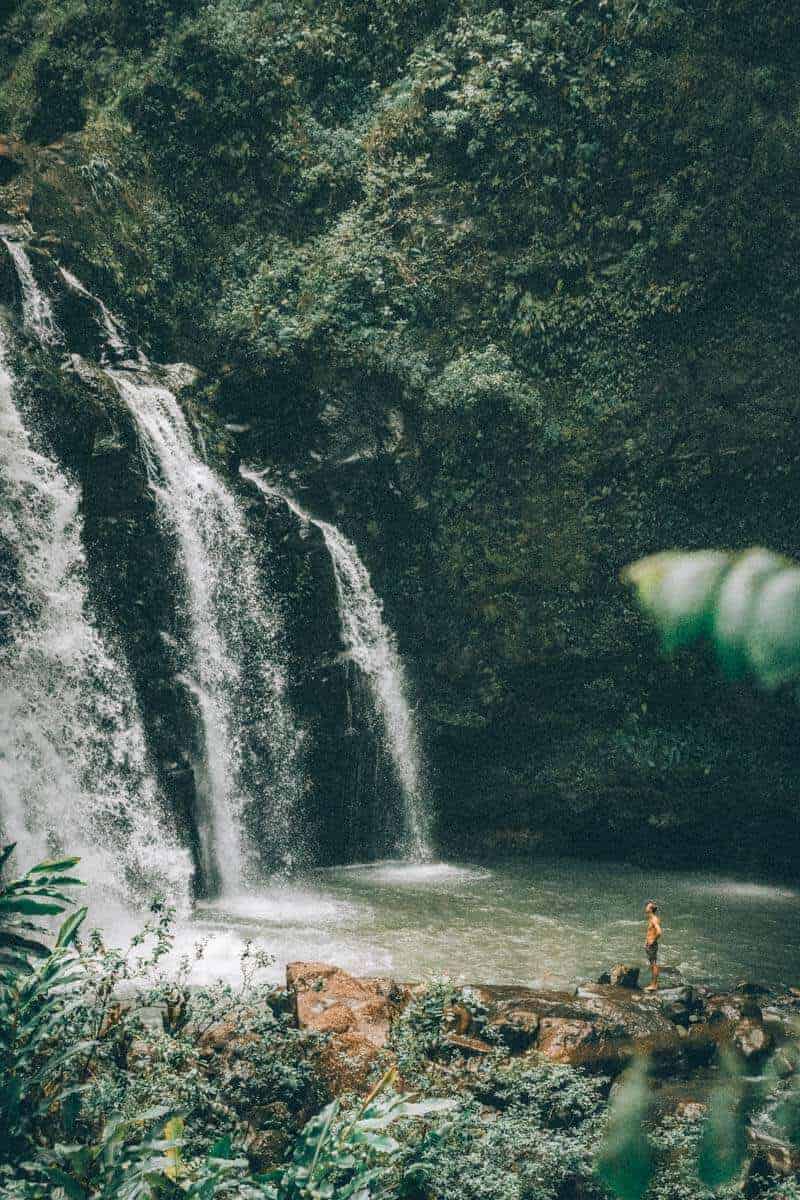 4. Honokohau Falls Maui
Maui's Tallest Waterfall at 1100 Feet, featured in the Movie Jurassic Park. Honokohau Falls is inaccessible to all but Helicopters. If you want to get a closer look at the falls I highly recommend this helicopter tour (doors off) that will fly over the falls as well as all of West Maui and Molokai.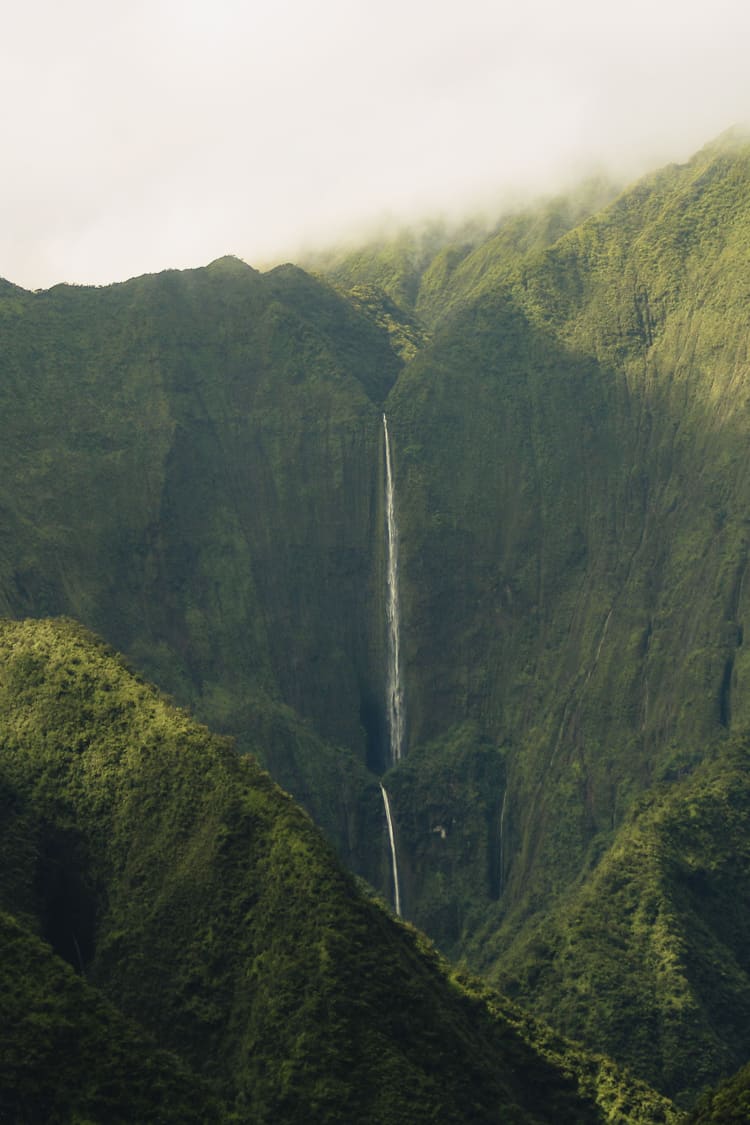 Check out more helicopter tours below
5. Waimoku Falls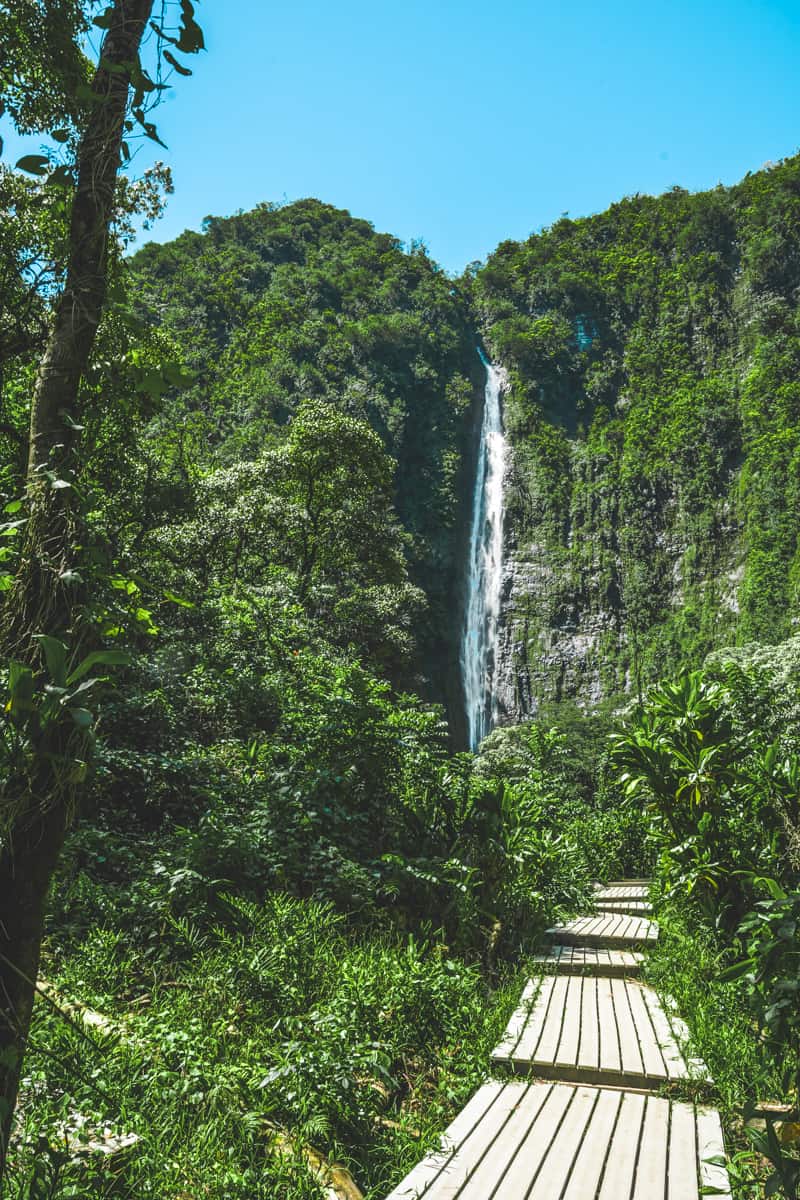 6. Alelele Falls
This waterfall is toward the backend of the trek to Hana, and it's one of the better ones. It's beautiful, easily accessible, and seemed to be low trafficked.
7. Pools of Ohe'o (Seven Sacred Pools)
The pools are perfect for both swimming and cliff jumping; this waterfall is one you can hang out at for a while. Like lots of places in Hawaii, they have signs up that say no jumping, but everyone seems to ignore them. It feels like the law requires it, but park officials don't really care about enforcing it. I was content to watch people jump rather than cliff jumping myself!
The Pools of Ohe'o are not super close to lots of the main hotels in Maui, so we'd recommend heading to the pools and the Bamboo Forest Maui if you're staying nearby or planning to do a big island loop or a road trip along the road to Hana.
We had read that these pools were closed recently, but it wasn't true for us when we visited in March 2019 – it's definitely open, though it will be closed after heavy rains.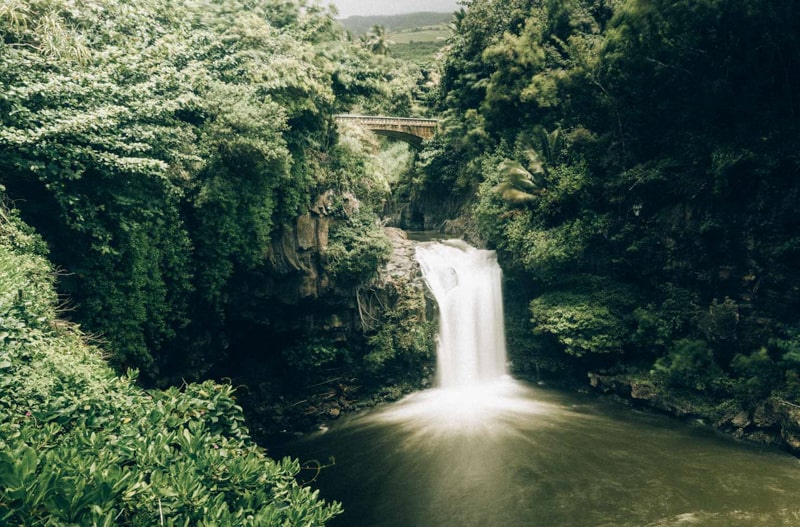 8. Upper Puohokamoa Falls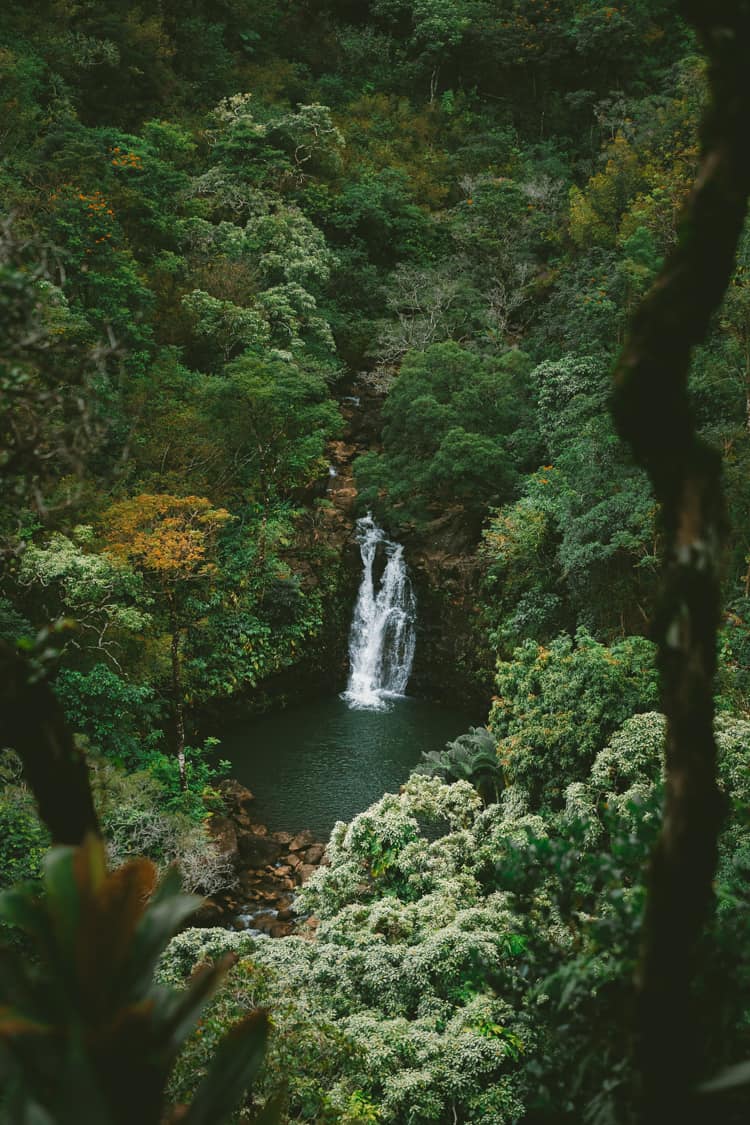 9. Wailua Falls
Unlike many other waterfalls on this list, Wailua Falls has plenty of parking, which is probably why it's so popular.
The waterfall is absolutely amazing to see, but it's not the easiest of the Maui waterfall hikes to get to. While many people stick to viewing the waterfall from the road, you can take the short but wet trail down to the plunge pool for an energizing swim.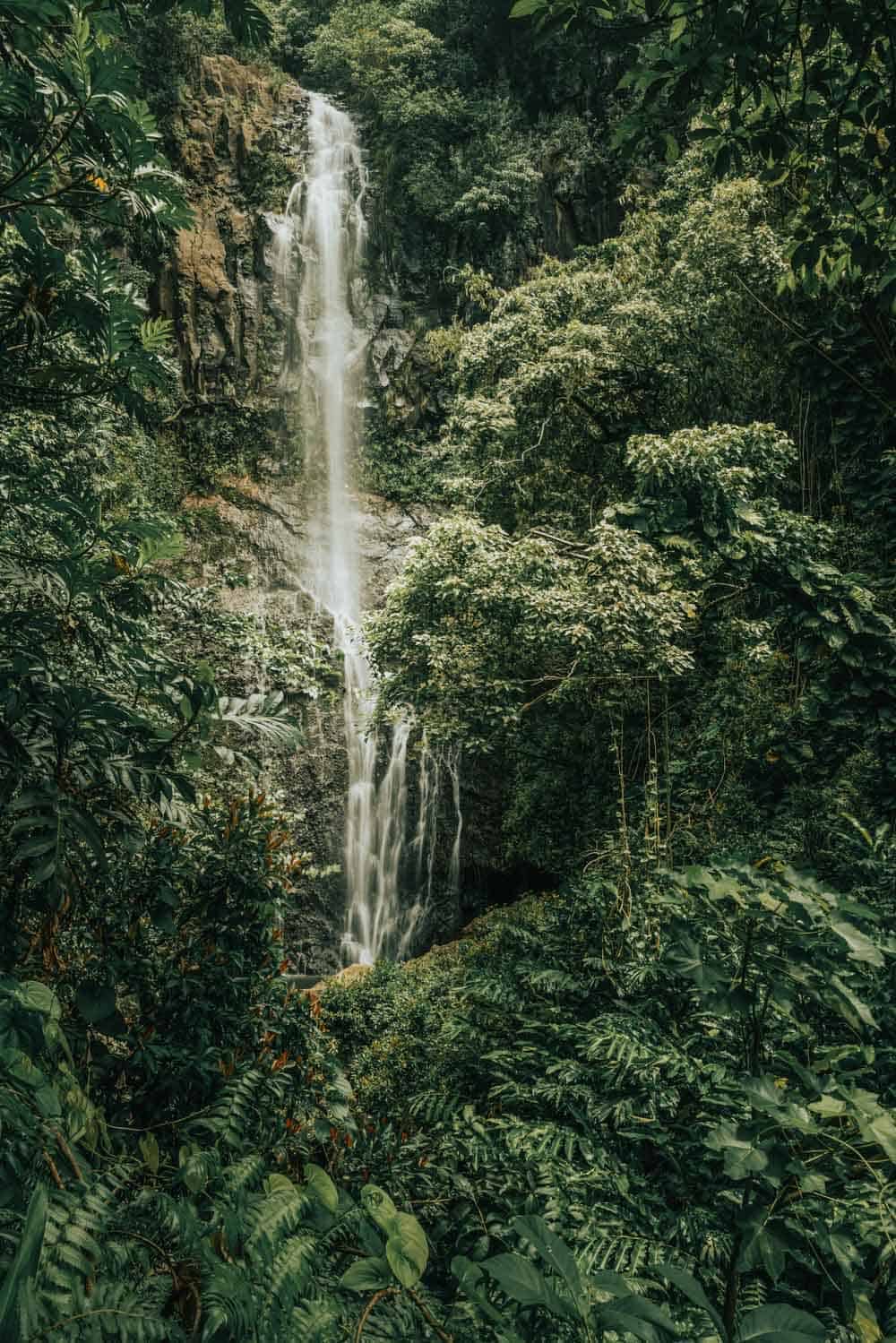 10. Pua'a Ka'a Falls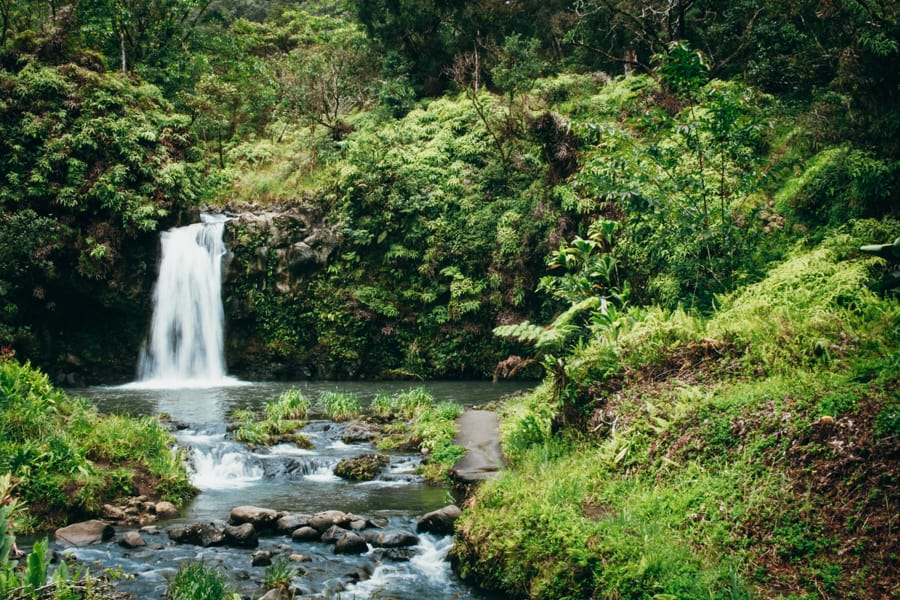 11. Hanawi Falls
Upper Hanawi Falls is super easy to access.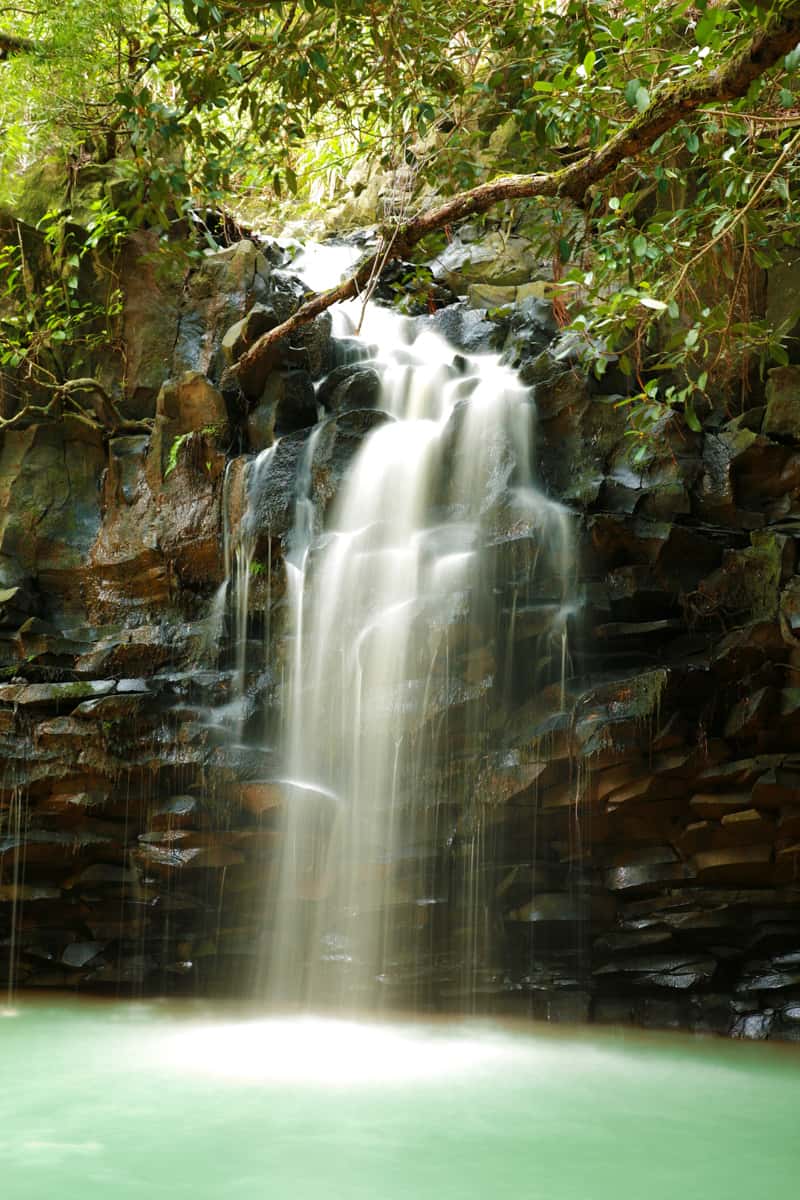 12. Kopiliula Falls
13. Wall of Tears
The 'Wall of Tears' has over 17 waterfalls flowing at once.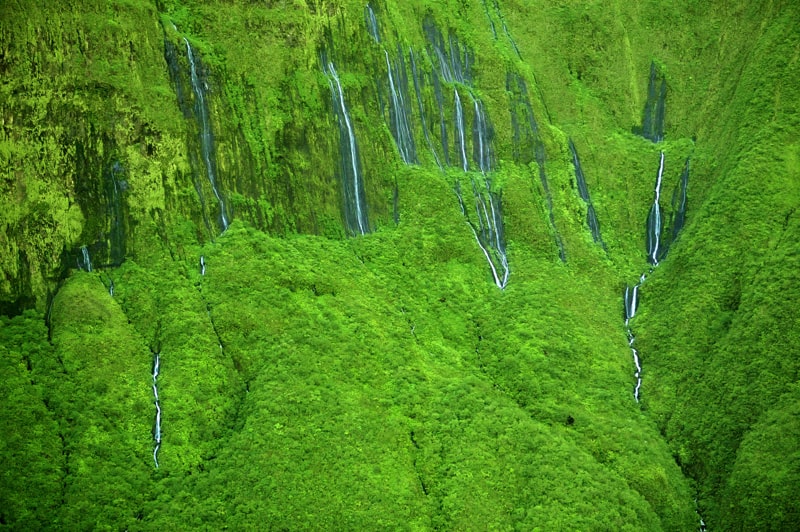 Which waterfall in Maui is your favorite? Let us know in the comments below.