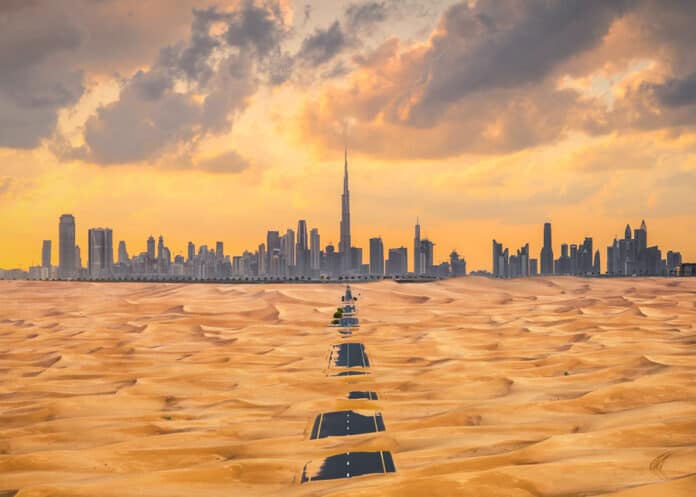 Okay, we've all seen the stunning Instagram photos of a desert road with sand blown over it framed perfectly by the Dubai skyline in the background. The pictures often look too stunning to be true.
Sadly, in many instances it is too good to be true. Most of those Half Desert Road Dubai pictures probably are fake, or at least a combination of multiple pictures and extensive photoshop.
So what about the Half Desert Road Dubai Pictures are Fake?
What's true is that the desert wind really does blow sand dunes over and over eventually causing them to overtake roads. What's also true is that the Dubai skyline is truly magnificent and the Burj Khalifa stands far above all other buildings.
What's probably fake is that the famous Dubai Half Desert Road is where you will be able to get your own version of that picture.
Is there a Real Dubai Half Desert Road?
Yes, there actually is a real Half Desert Road Dubai offers tourists a chance to see.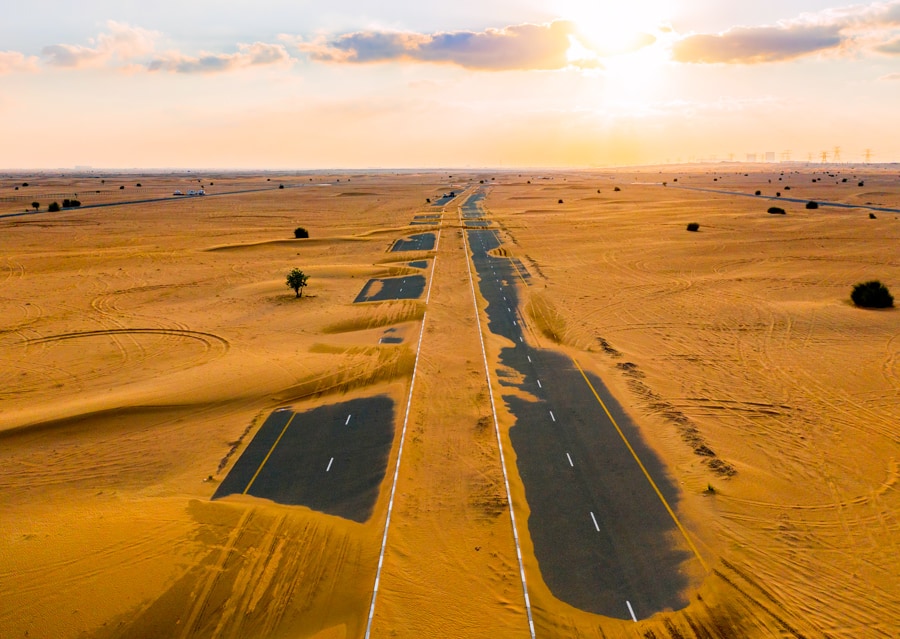 Where is Half Desert Road Dubai?
The Half Desert Road in Dubai is located about 20 minutes east from the heart of the city.
If you've rented a car, it is really easy to get out there. The problem is that this desert road probably isn't what you are looking for.
How Can I See a Dubai Desert Road?
So maybe you can't see the Instagram famous Half Desert Road Dubai offers, but you can still see the phenomenon of blown sand overtaking manmade roads.
The easiest way to do it is simply head out of town in your rental car and start exploring rural roads.
If you aren't up for that, there are a number of Dubai desert tours that will give you the opportunity to explore and see sand dunes in action.
Forgetting About the Half Desert Road in Dubai
Don't be disappointed that you can't get the ideal Instagram shot of sand dunes encroaching on roads directly in front of the Dubai skyline. You don't have to completely forget about the Half Desert Road in Dubai though.
Plan to enjoy each of those attractions individually instead: gawk at the skyline and leave the city to find a road covered in sand!
---
Top ways to experience the Dubai desert and nearby attractions
---