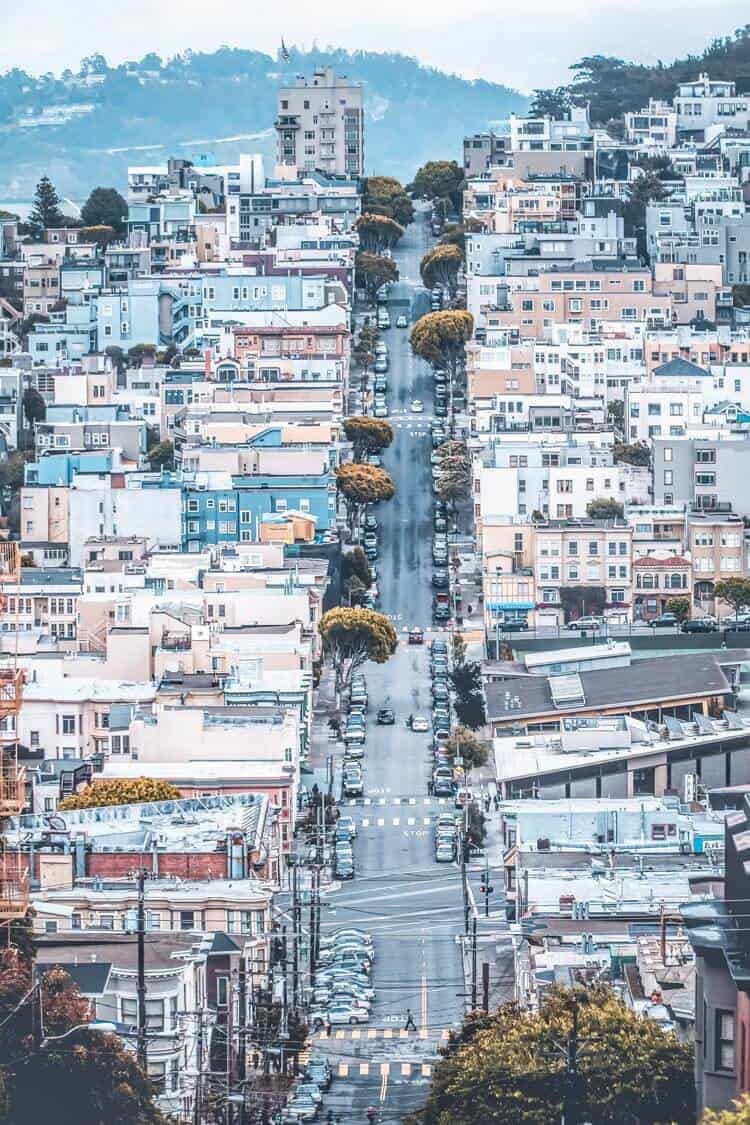 When most people think of San Francisco, they think of an ultra-liberal population and the start of the hippie movement. Those perceptions are not wrong, but even if you are not liberal or a hippie, San Francisco is a treasure trove of unique things to see and do.
The unique geography of Northern California helps add to the San Francisco charm. The extremely hilly city is so steep that sidewalks are often cut into stairs. The peninsula is surrounded by water on three sides, and the combination of sea breezes and inland heat actually make summer months excessively foggy and cool. The effect is really quite neat.
One great thing about the city is that it is only 7 miles by 7 miles, and all the attractions are easily accessible in that small space. One thing that is not great about San Francisco is that it is only 7 miles by 7 miles and everything is crowded into that small space. This crowding means that it can feel congested, real-estate prices skyrocket, and houses and roads are built over every inch of the city including very steep hills.
I highly recommend a trip to San Francisco as the experience cannot be had elsewhere. I've included 10 of the top things you can't miss while you are in the Bay area.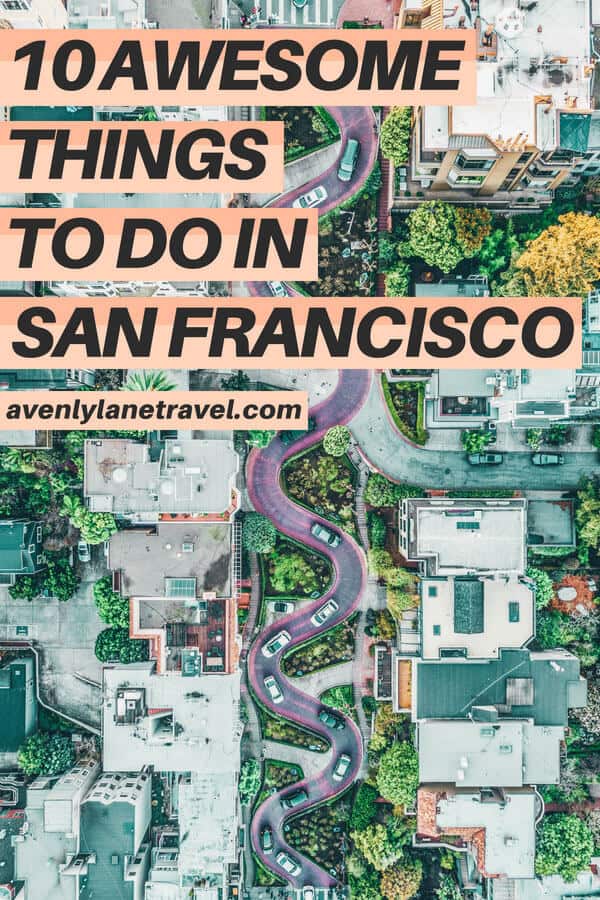 1.

Fisherman's Wharf
This area is the epicenter of tourism in San Francisco. Watching fishing boats return with their catch is great, but there are so many more things to do and see. There are historic buildings, beautiful shops, live music, street performers, the world famous clam chowder in bread bowls, and Pier 39 (discussed in more detail below). Many tours can be booked and leave from the wharf.
2.

Alcatraz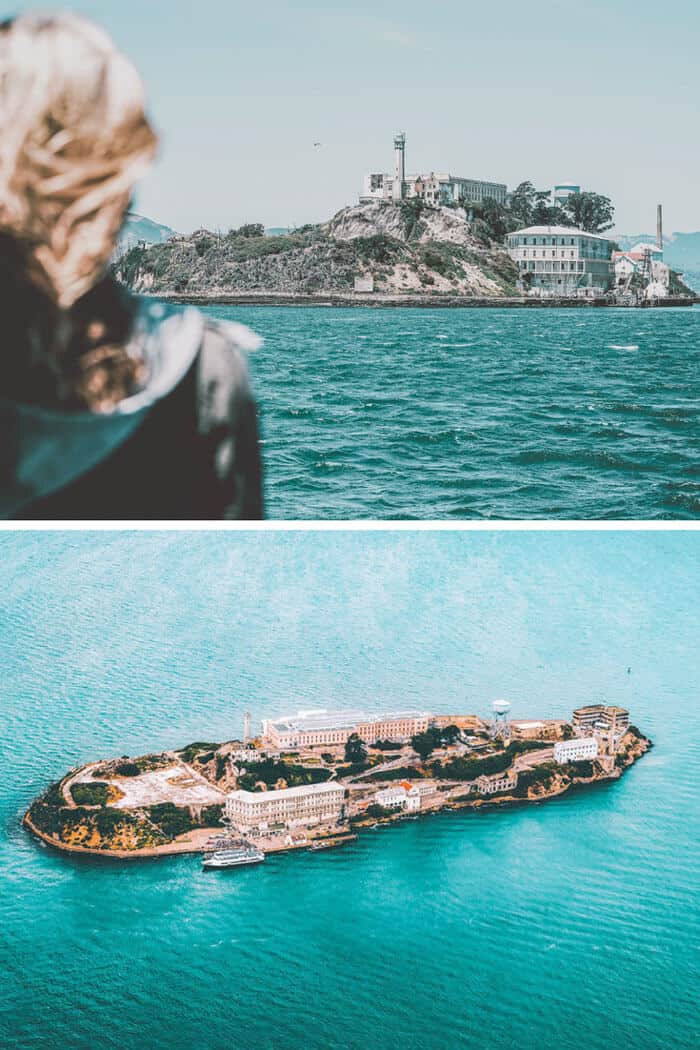 Alcatraz Island is located in the San Francisco Bay and is most famous for housing the Alcatraz Federal Penitentiary. This imposing fortress was a maximum security prison where the worst of the worst criminals were kept until 1963. Part of the reason they worst of the worst were sent here was because Alcatraz was thought to be escape proof. Even if inmates could make it out of the fortress, they somehow had to get through the cold waters and strong currents. The prison claimed that no one was ever able to successfully escape, though multiple convicts died trying. It is not often that I recommend your vacation include a stop in prison.
Book your tour: San Francisco Bay Sunset Cruise by Luxury Catamaran
Book your tour: Alcatraz Island and Guided City Tour
Book your tour: San Francisco: Waterfront Guided Tour and Alcatraz Ticket
3.

Lombard Street
Lombard Street goes down a hill so steep that city planners had to make the street zig-zag back and forth with 8 hairpin turns to keep cars from tumbling over. Even driving down it with the zig-zags is a hair-raising feat. The medians on this hill feature an incredibly beautiful garden. I feel sorry for the residents of this street as tourists constantly want to drive down it.
4.

The Painted Ladies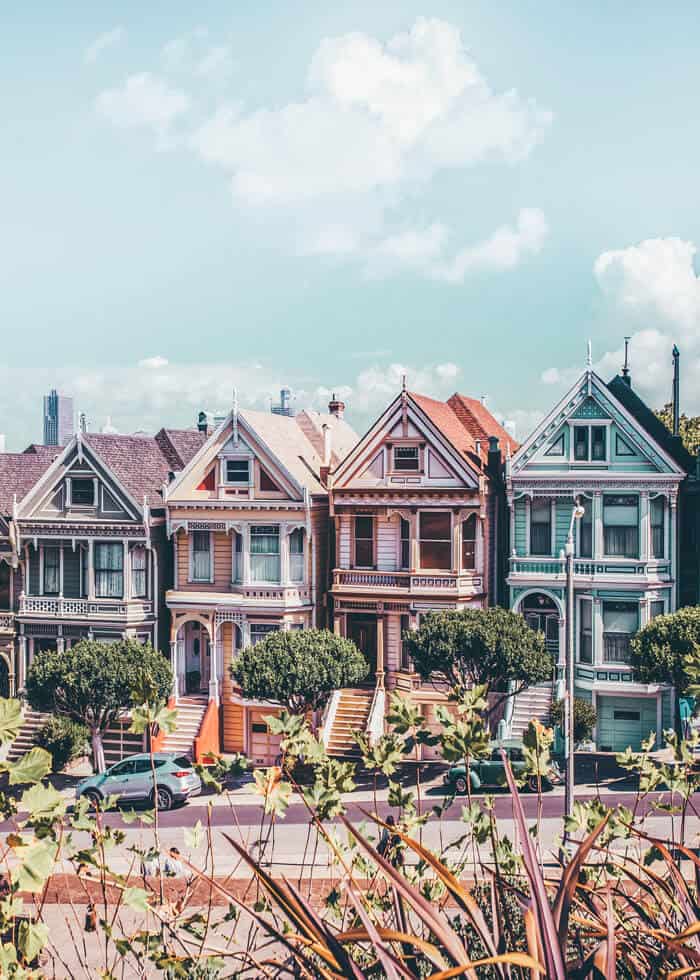 The Painted Ladies (And Similar Architecture)
These colorful Victorian row houses constitute most of the residences in San Francisco. Too bad these incredibly cute homes all cost millions of dollars.
Book your tour: San Francisco Movie Sights City Tour
5. Pier 39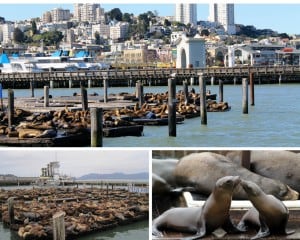 Photo: Patrick Nouhailler / Flickr , Prayitno / Flickr
Even though Pier 39 is in Fisherman's Wharf, it deserves its own mention. For reasons that are not totally clear, the old docks attract hundreds of sea lions. For most of the year you can literally hundreds of sea lions sunning themselves and playing on the old docks within close proximity to tourist sidewalks. The first time I went I had no idea that I would be able to see so many of these incredible creatures.
6.

Golden Gate Bridge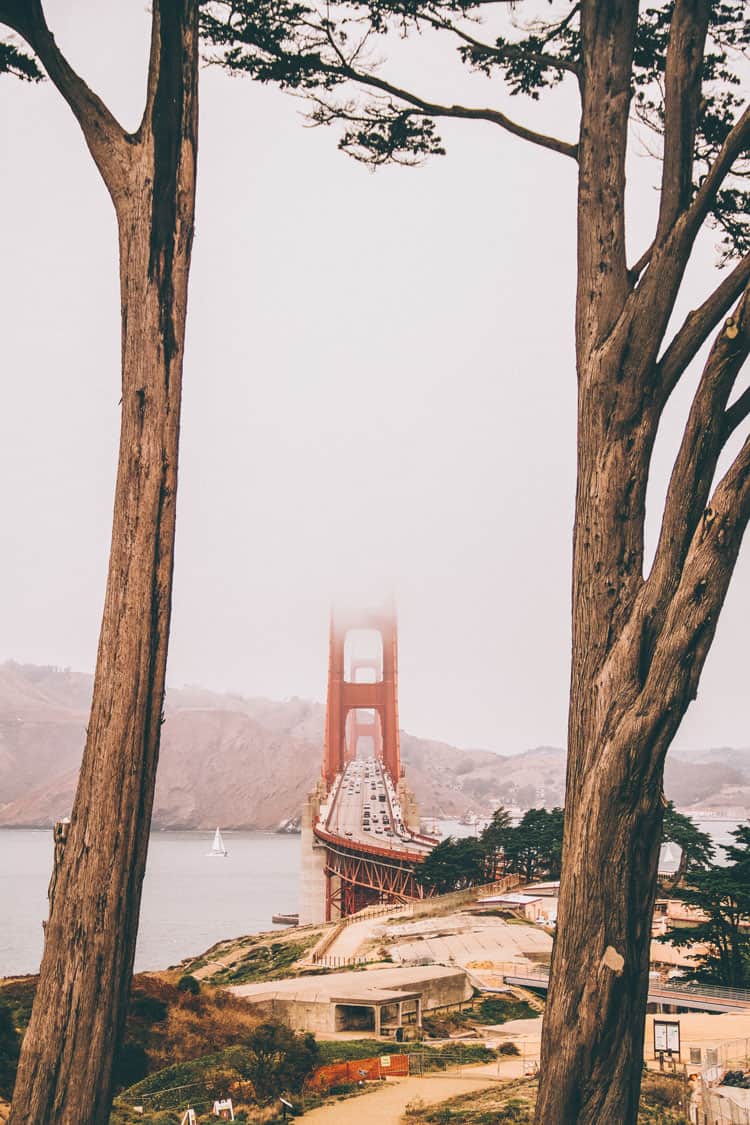 The Golden Gate Bridge is probably the most iconic San Francisco landmark there is, and possibly the most famous bridge in the world. This bridge is massive and genuinely orange.
It is easy and fun to rent a bike and ride down sidewalks on the edge of the bay to and then across the bridge taking in tremendous views the whole time. You can also book a tour from a bus or a luxury boat for the best views.
Book your tour: San Francisco: Golden Gate Bay Cruise
Book your tour: San Francisco Hop-On Hop-Off: Classic, Premium or Deluxe
7.

San Francisco Giants Game (In A Kayak in McCovey Cove)
Even if you aren't a baseball fan, there is something extra exciting about being to "attend" a baseball game in a boat. McCovey Cove is directly over the right field wall of the Giants Stadium, and is a great place to catch the game. Even though you can't see the field, there are almost always other boats with TV's tuned into the game, and the roar of the crowd will let you know if it is time to try and chase down a splash home run. I was in the kayak when a splash home run was hit, but unfortunately I wasn't even close to retrieving the ball.
8.

Pacific Coast Highway
The Pacific Coast Highway actually goes all the way through San Francisco and Los Angeles, but the stretch around San Francisco is especially picturesque. (This photo is further south but you get the idea) This highway grants awesome views out into the Pacific Ocean, and breathtaking rock cliffs and beaches. The road totally justifies taking the long way around.
9.

Eat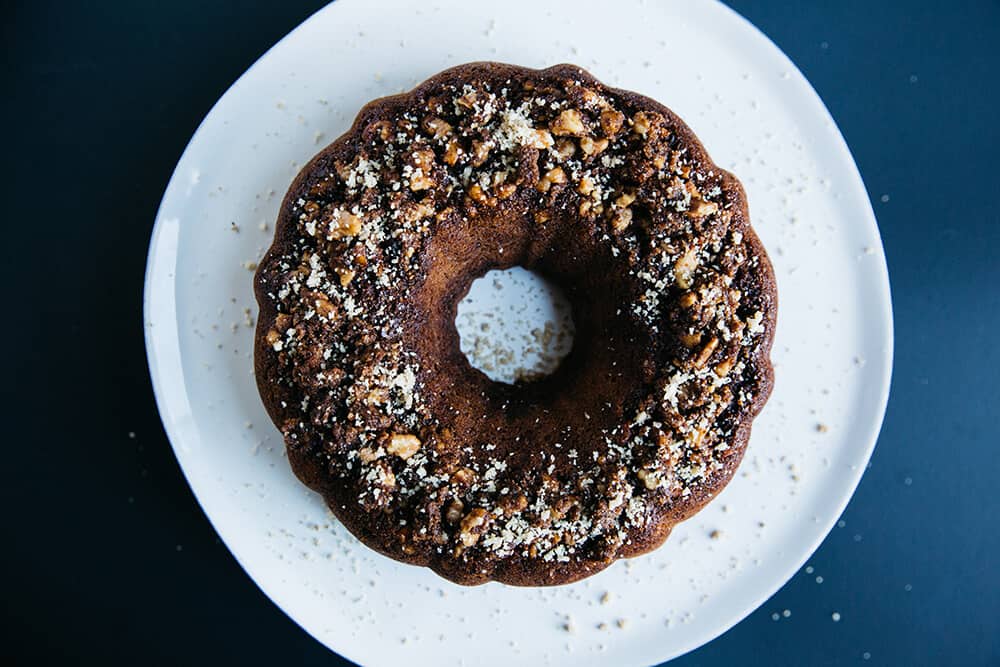 San Francisco's tremendous blending of culture has given rise to every kind of restaurant imaginable, and for every kind of budget. My in-laws actually live in San Francisco and they have a tradition to eat out at a new restaurant each week. In 15 years they have never repeated restaurants, and almost always love the results. Whether the food is Ethiopian, a hamburger shack, or in a restaurant where all the lights are off so you can experience dining as a blind person would (yes, the restaurant is called Opaque) there is definitely a restaurant for everyone.
10.

Castro District
The Castro has affectionately been called the cultural center of the LGBT movement. This eclectic neighborhood literally buzzes with flair. There are endless amounts of shops, theaters, and this neighborhood is where many historic marches and protests have taken place. Warning, though the legality is questionable, you will see public nudity. San Francisco has got to be the only city on earth where you can see a naked Segway tour (yes this happened, but I won't post pictures for obvious reasons).
This post easily could have featured more, honorable mention to the Haight-Ashbury neighborhood, endless amount of festivals, San Francisco Ballet, and quick access to wine country.
What would you guys add to the list?! Let me know in the comments below.
Hover over the image below to Pin it for later!