Dubai is an amazing tourist destination; there are miles of pristine beaches, the biggest shopping malls in the world, breathtaking landmarks, and so much more. It is no surprise that Dubai has quickly become the 8th most visited tourist city in the World.
Is Dubai Safe?
Many people would like to visit Dubai, but are afraid because of Dubai horror stories they might have heard regarding Dubai's government, and Middle Eastern culture. These fears are largely exaggerated due to lack of understanding. As long as any tourist knows and respects some basic rules, there is no reason why they shouldn't feel comfortable planning their next trip there.
Yes! Dubai is an incredibly safe place. But there are a few things you should know before going.
12 Dubai Tips You Should Know Before Going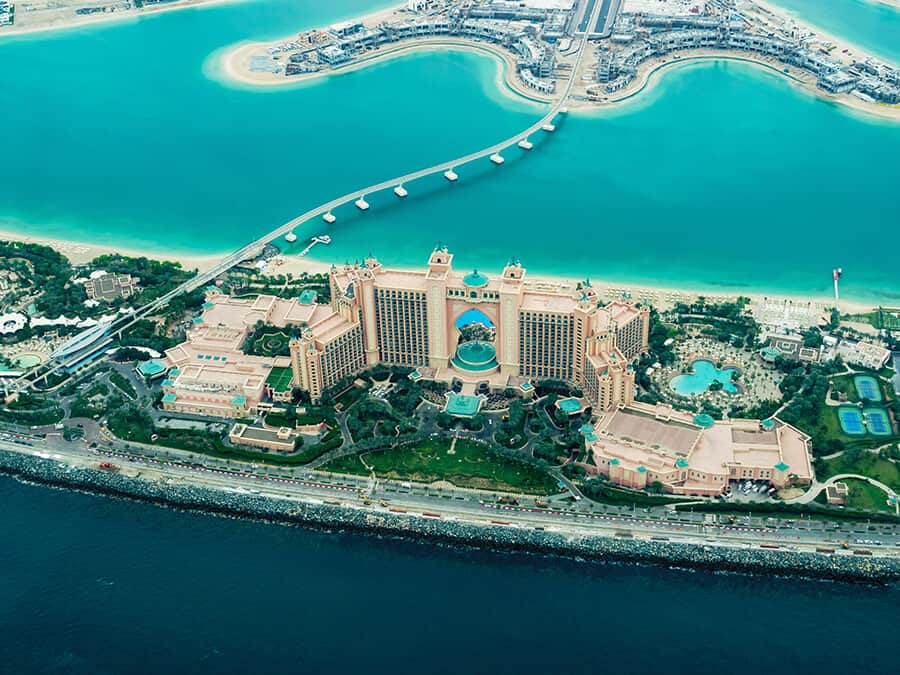 1. Don't let the location scare you
Dubai is in the United Arab Emirates, which is in the heart of the Middle East. The city is just across the Persian Gulf from Iran, borders Saudi Arabia, and is not too far from Iraq and Syria. See the map of Dubai below.
Many people are afraid of this area of the world because of the headlines we see about armed conflicts in many of those countries. If one pays attention, you can see that the United Arab Emirates is almost never mentioned in the negative headlines, and does an extremely good job keeping those problems out of its borders.
2.
Know that Dubai is built for tourists
Dubai is built for tourists; they have had millions of Western visitors, and aim to attract millions more. The tourists are top priority in Dubai, and this is evident from the second you arrive at the airport. Virtually all signs are in English, and you will have no problem spotting workers from your home country working at stores and restaurants you are already familiar with. This is not only the case in the airport, but all across the entire city. Only 20% of Dubai's population is Emirati, so they have had to make obvious adjustments to keep the other 80% comfortable and happy.
Many of the horror stories of Dubai come from employers importing workers, taking their passports so they cannot leave, and then overworking and severely underpaying them. Some bad apples have soiled what generally is a pretty good place to work. If you are considering working in Dubai, before you arrive make sure to verify that your employer is reputable.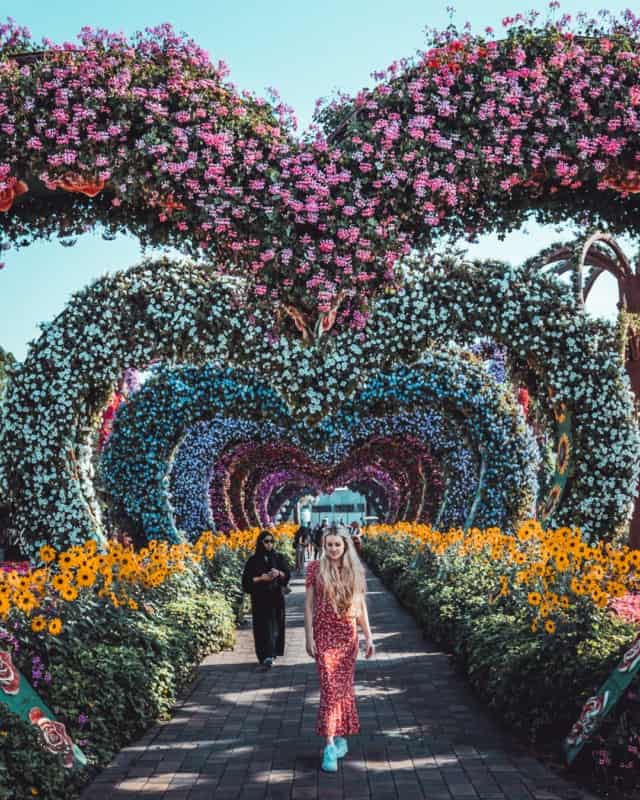 3. There is a difference between being a Muslim, and being a Muslim extremist
Yes, Dubai is in a Muslim country that is at least partially governed by Sharia law. This means that the religious leaders are also the government leaders, and their interpretation of the Muslim faith is enforced. Thankfully, most Muslim culture is nothing to fear, but instead is beautiful and worth appreciating.
Judging the Muslim faith based on extremists from the news is like judging Christians based on the Westboro Baptist Church; in each case they make a very small portion of the whole. The government of Dubai works to make sure Muslim extremists do not have place in Dubai.
You may also be interested in: Top 10 Things To Do In Dubai
4.
Respect the rules!
While Dubai is the most relaxed, permissive, and understanding city in the region, there are still a number of rules that require tourists to watch their behavior. Typically these rules are enforced by local police officers asking you to desist the behavior, or by fine if the violation is severe.
They are very comfortable with foreign customs, but the law is to respect theirs. By following these basic standards of decorum you should have no issue whatsoever with any of the laws in Dubai.
Here are some basic rules to follow: Dubai Tips
5. Don't Be Drunk in Public
I know this is different than your Cancun spring break, but since Muslims typically don't drink alcohol, they only want you to drink in the hotels, bars, clubs.
6. Dress Modestly, With Swimsuits Only On The Beach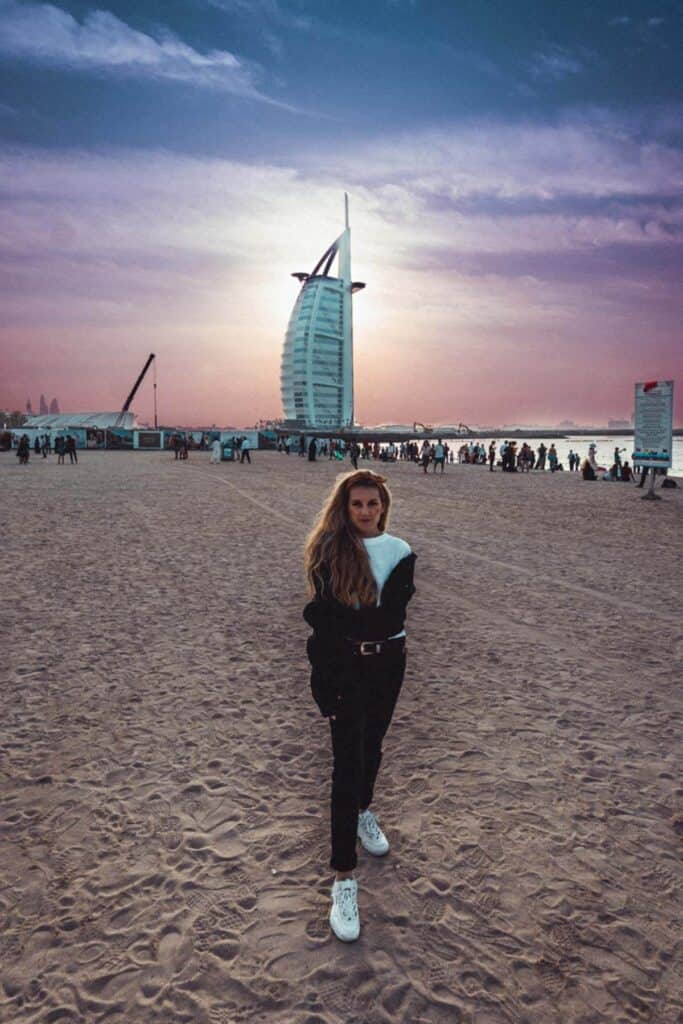 You will see some of the Muslim women wearing burqas and headscarves, as many facets of Muslim culture believe in complete modesty for women. This is NOT a requirement for tourists, but you should keep your bikinis on the beach, and otherwise dress conservatively when in public. A t-shirt and shorts are fine, but I would recommend making sure your shorts aren't too short to be safe.
If you like spending time on the beach, you may enjoy our post on some of the craziest and most unique beaches in the world. You can read that post here.
7. No Public displays of Affection
Muslims feel that public displays of affection are inappropriate, and request that you keep your canoodling out of the public eye. This is an adjustment for some, but is not that difficult to put into practice.
This is especially true of homosexual relationships.
8. During Ramadan (Holy Month) Do Not Eat or Drink In Public
During the Holy Month Muslims do not eat or drink at any point while the Sun is up. The rule does NOT require that tourists abstain from food or drink, but does require that they do not consume openly in public.
I was actually in Dubai during Ramadan and got to witness this firsthand. The food courts in the malls were all still open, but they had barricades to block the view of people eating inside. We simply consumed our meals and drinks in the designated areas, and then ventured back out. I definitely respect the Muslim faith for having no food and drink when it is 111 degrees outside with 80% humidity!
9. Don't Speak Ill of the Royal Family or the Muslim Faith
If you do have any critiques, keep them to yourself as there are some limits placed on freedom of speech in Dubai.
10. Don't Take Pictures of Women Without Permission
This also has to do with Muslim women maintaining their modesty. While there are many who will have no problem whatsoever posing for a picture, it is best to request permission first to not risk offense.
11. Unmarried Couples in Hotel Rooms
Some hotels are not okay with unmarried couples staying in the same hotel room. If this is your situation, I recommend finding out if this is the case with the hotel you plan on staying in before booking.
12. Subways (Not Actually a Concern)
Many people say that the subways in Dubai require women and children to ride in a separate car from the men. This has made some people question whether Dubai is safe for women? This is NOT a requirement, but there is a separate car that ONLY women and children can ride in. Women are welcome to ride in the general cabin with the men (and many do), but if they desire separation, a car is available. While I think the segregation is unnecessary, it is available as an option that some Middle Eastern women take advantage of.
The rules are definitely different, but I think the burden of following them is definitely worth the return of getting to see Dubai, and experience Middle Eastern culture. If a 5 foot 3 blonde girl from Las Vegas can feel totally comfortable in Dubai, then I think everyone else should be able to as well.
I hope you found these Dubai tips helpful for when you plan your trip.
Where to Stay in Dubai:
Where we stayed: Element Me'aisam, Dubai – We always love the Marriott line of Element hotels – Think clean, modern design, environmentally conscious, with amazing free buffet breakfasts of predominately fresh and healthy food. You won't be getting the standard sausage and pancakes.
Dubai has a ton of hotel choices – even though this hotel was great, we only booked it because it was dirt cheap with Marriott points, and we had a car, it was too far away from the action to stay here otherwise. If you are looking for something closer to the main attractions check more popular Dubai hotels here.
Here are some of my most popular posts on Dubai