Planning a trip to Laos and wondering where to stay in Luang Prabang? One of the best hotels in Luang Prabang is Le Palais Juliana.
Where to Stay in Luang Prabang: Le Palais Juliana
We shared a shuttle with a group of people taking us from the airport to the hotel.
I didn't know just how favorable the exchange are would be before we arrived in Luang Prabang. We booked what we thought was a decent hotel, but it ended being an AMAZING hotel. The service was top notch, even by the incredibly high Southeast Asian standard. When our shuttle pulled in the rest of our group (including us) audibly went "ahhhhh" at how nice it was. It also featured beautiful common areas, delicious restaurants, gorgeous rooms, fast wifi, and top notch pool and gym facilities.
Location was a little bit further, didn't want to walk to all the action downtown, but was an easy tuk tuk ride away – though you would have to have the hotel call for it – it wasn't expensive, but did add a little bit of time.
You might also be interested in our article on Why you need to Discover Laos
Looking for something a little more low key? Check out these hotels in Luang Prabang, Laos.
Note – I highly recommend staying within 10 minutes of the city center. It is where almost all the attractions are. The hotels listed above are all within walking distance of the city center. You can search for the best hotels in Luang Prabang below from booking.com
Other hotels closer to the city center I recommend:
Le Palais Juliana offers a free airport shuttle
Le Palais Juliana offers a free airport shuttle. The airport is a 20 min. drive from the hotel.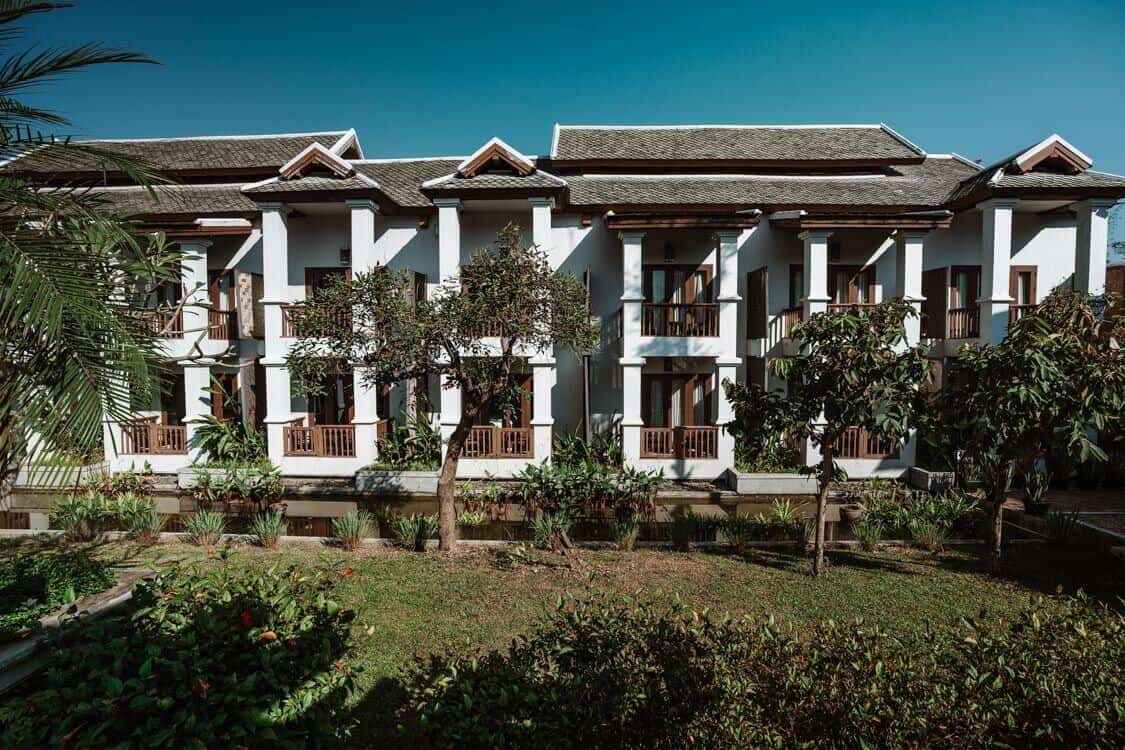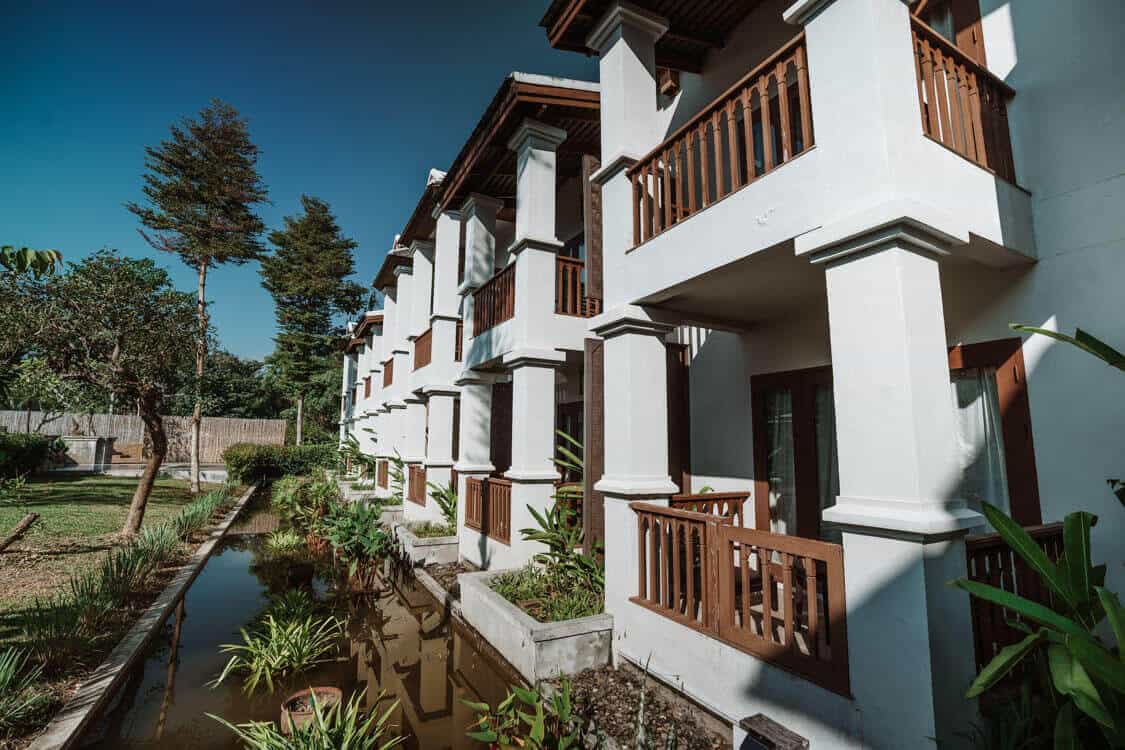 Amenities – Amazing Pool & Hot tub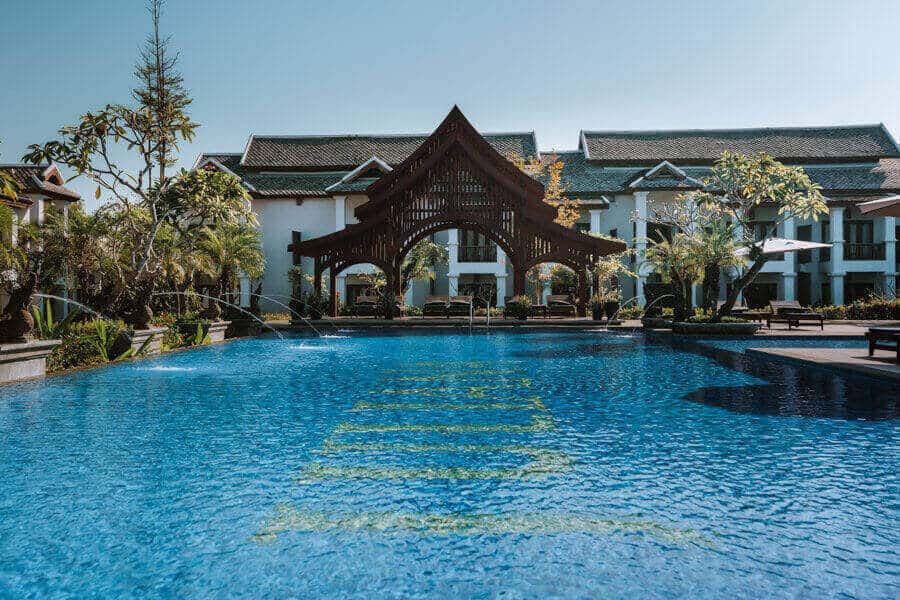 Le Palais Juliana Hotel Gym
I didn't end up using the gym here, but I still like to know it's there. Just in case I decide to use it one of these days. ;)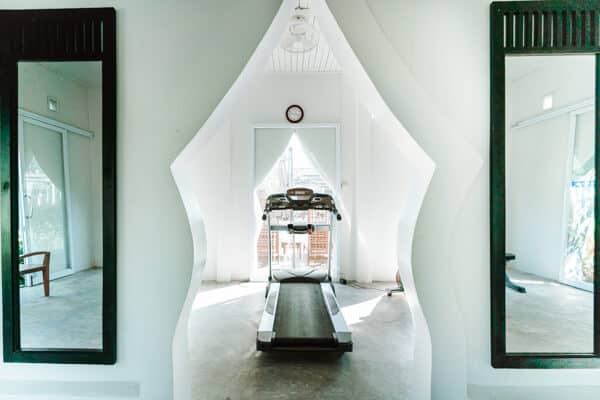 Clean Rooms
You won't have to worry about arriving to a dirty hotel room. Towels, bathrooms, sheets, were all spotless.
Hotel Gardens and Ponds with Lily Pads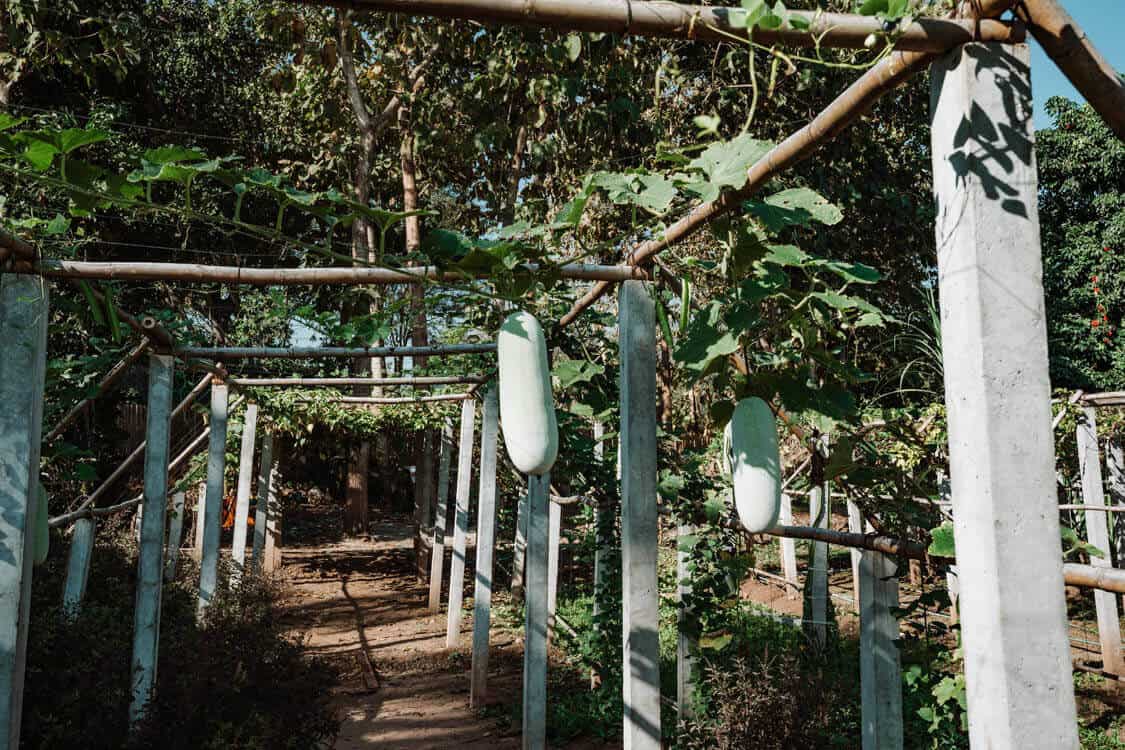 Find all >> Hotels in Luang Prabang