Who would of thought water falling down would be so pretty???
Seriously, there are amazing waterfalls on each continent across the globe! There is something intimidating about the sheer strength of the water falling down that only adds to their appeal. Below (in no particular order) are some of the most breathtaking waterfalls in the world…
Hover over the image to pin it for later!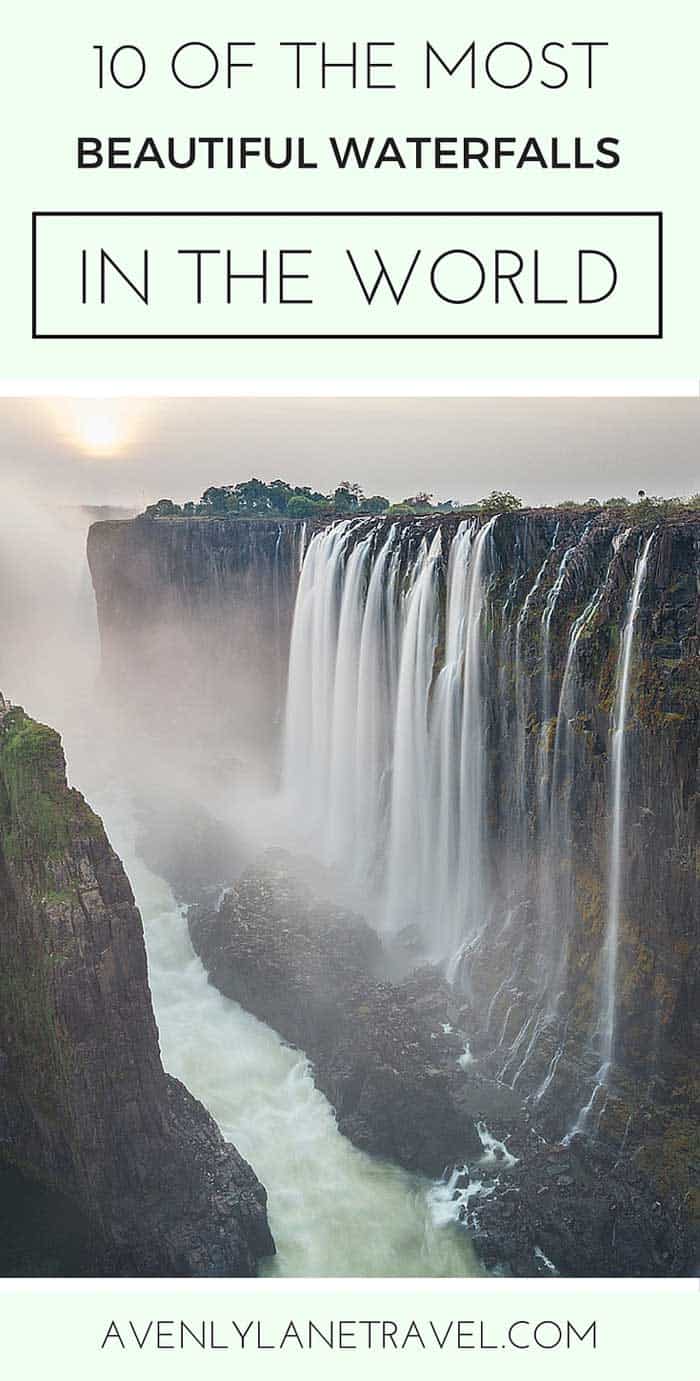 Dynjandi Waterfall, Westfjords of Iceland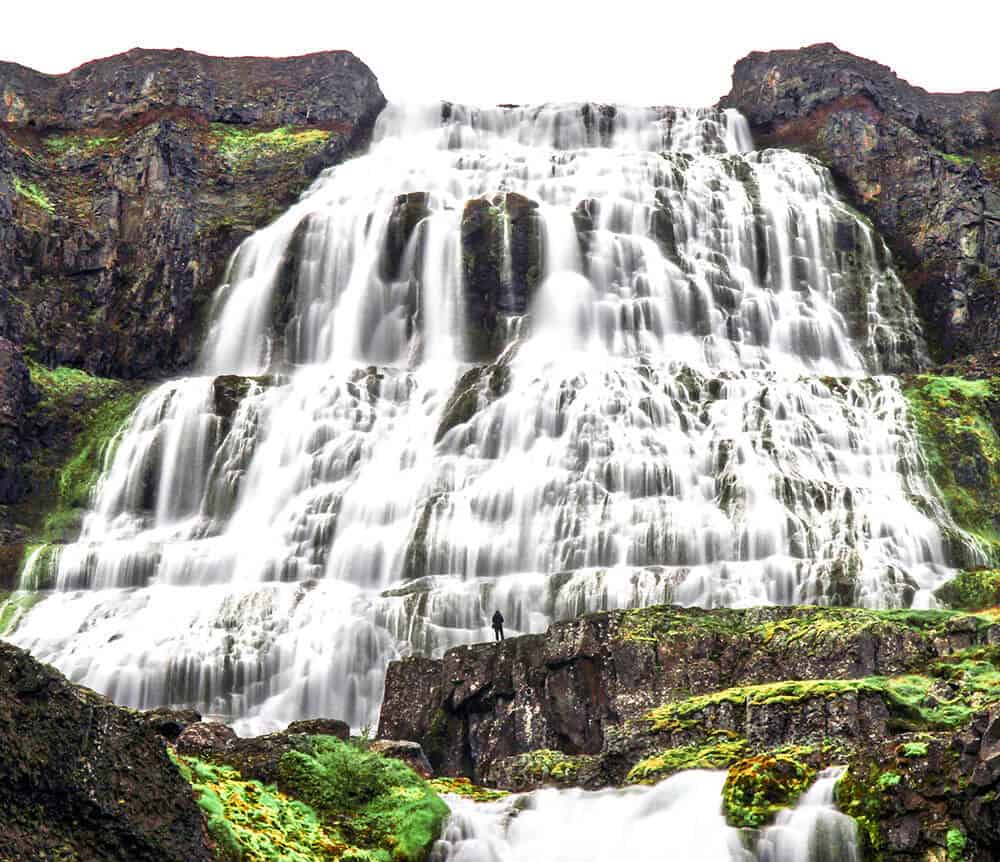 Dynjandi is the most famous waterfall of the Westfjords, and is one of the most beautiful waterfalls in all of Iceland. It is actually a cascade of waterfalls (7 of them) that make up a 300 foot (100 meter) drop total. The top part of the waterfall is the one that is photographed the most and is said to be about 98 ft (30m) at the top and 196 ft (60 m) at the bottom.
Angel Falls, Venezuela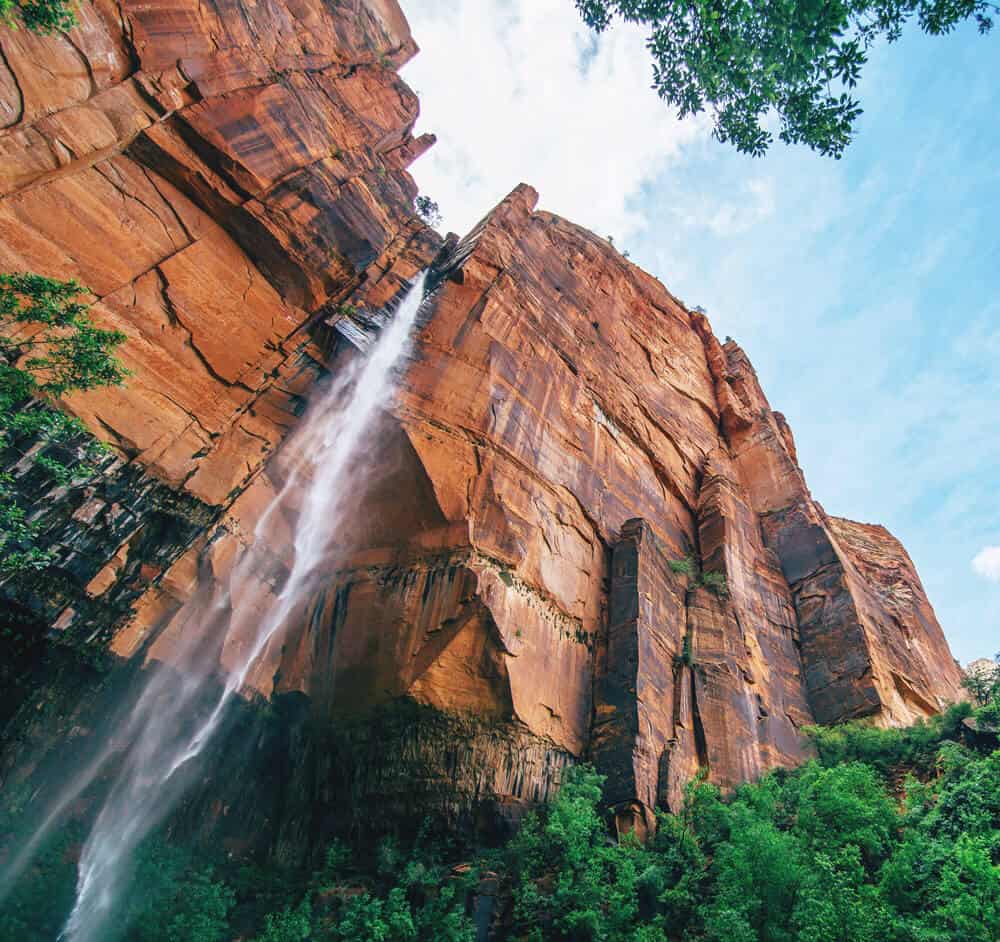 Godafoss Waterfall, Iceland
Godafoss, pronounced "GO-thuh-foss" (Never would have guessed that one, but I found out I am terrible and pronouncing anything Icelandic) is a one of a kind Icelandic waterfall. It is located on the north side of the island not far from the Lake Myvatn and the ring road. If you drive the ring road in Iceland (popular trip) this will be one of your must see stops. This horseshoe shaped waterfall comes in at over 98 feet wide (30 meters) and 39 feet high (12 meters).
Victoria Falls, Zimbabwe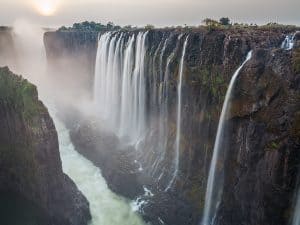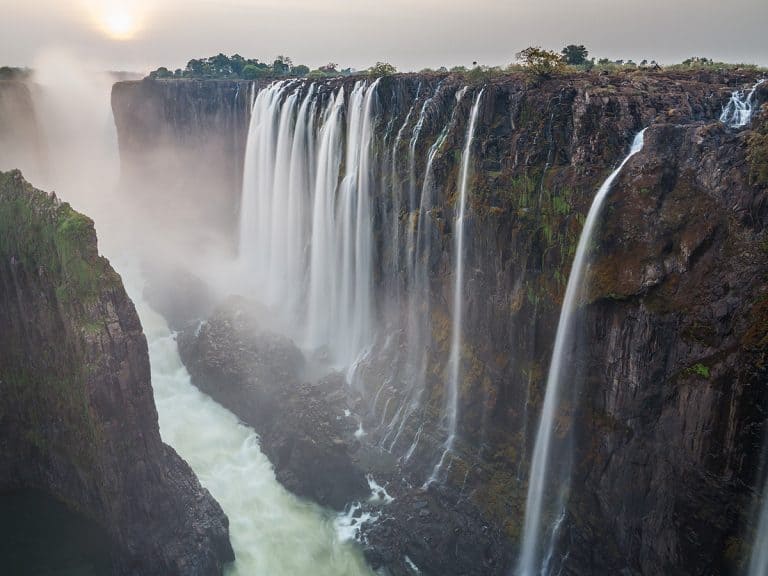 Kleivafossen Waterfall, Norway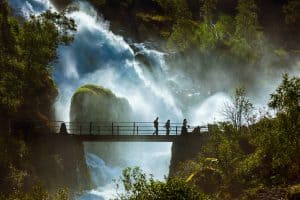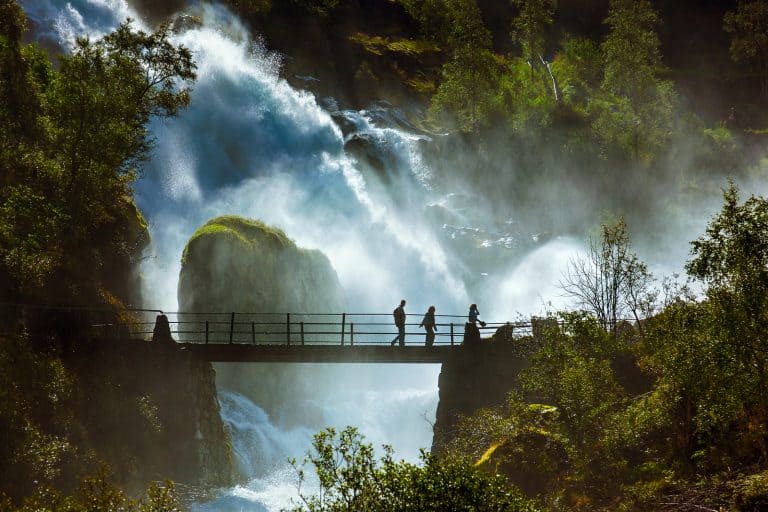 Gullfoss Waterfall, Iceland
Gullfoss is deservedly Iceland's most famous waterfall. Photos cannot capture just how beautiful this waterfall is in person, or the endless roar it makes. In person, it is also a lot bigger than the pictures make it seem. The water is glacier runoff that ultimately flows into the ocean. The average amount of water running over this waterfall nearly doubles in the summer, so imagine twice the volume you see in these pictures. In English, this waterfall means Golden Falls.
Read our picks for the top 10 things to see and do in Iceland: Top 10 Things To Do In Iceland
Daxin waterfall, Nanning, China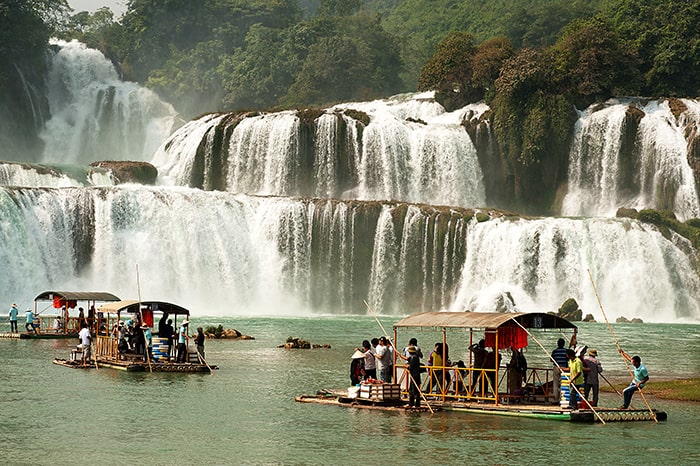 Read also: The 10 Most Beautiful Waterfalls in Asia
Niagra Falls, Canada/United States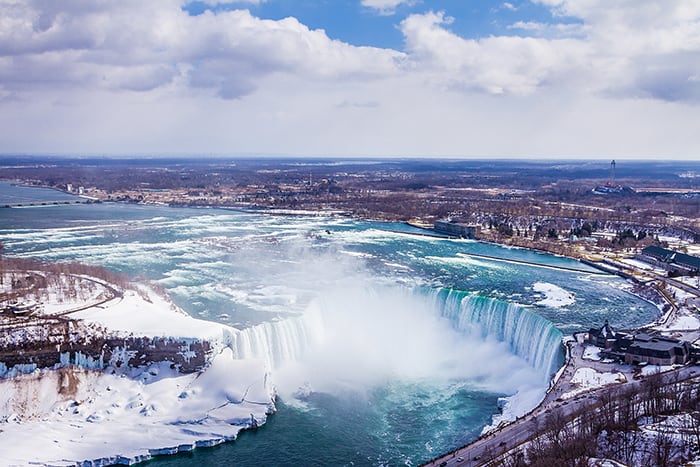 Haifoss Waterfall, Iceland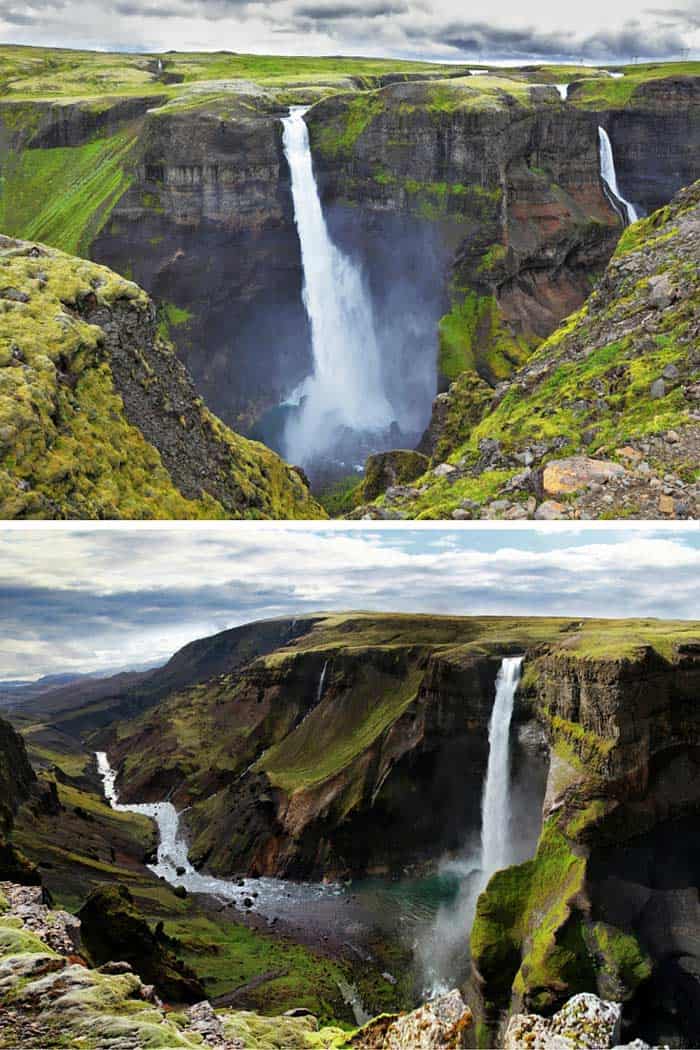 Háifoss plunges 400 feet (122 meters) over a cliff making it the second highest waterfall in Iceland (Glymur is tallest and also featured in this post). One feature that makes this waterfall unique besides its height is that it has a smaller waterfall named Granni immediately next to it.
Planning a trip to Iceland and not sure what to pack? We got you covered with our Iceland Packing List.