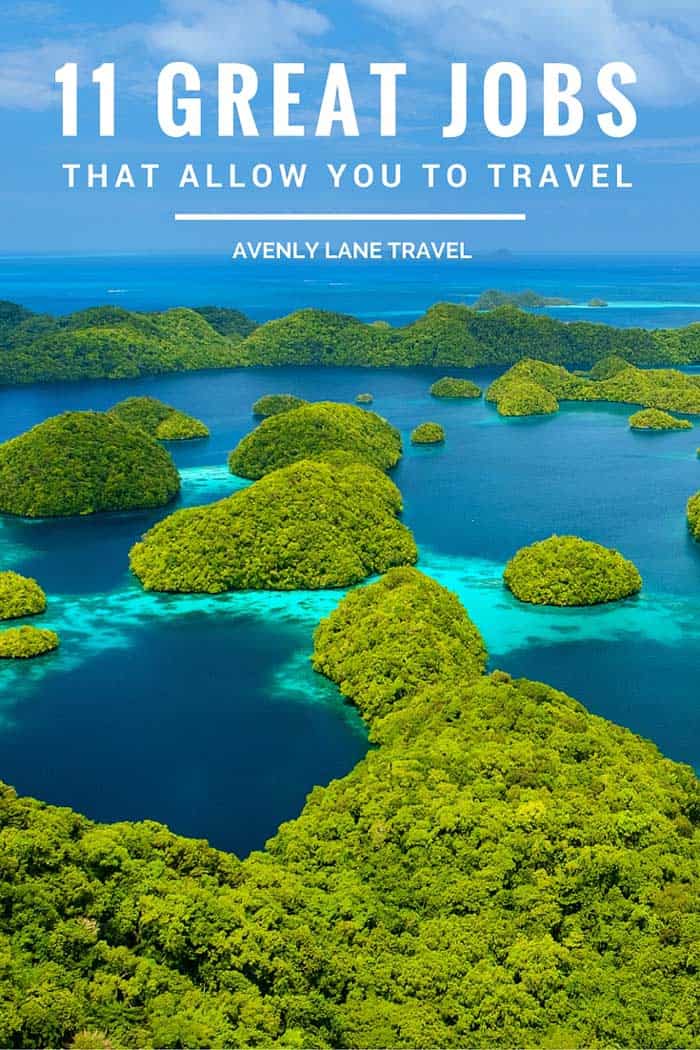 Want To Score A Great Job and Have The Freedom To Travel The World?
Here are 11 great jobs that will allow you to travel!
Become an Airline Employee
You don't necessarily have to be a flight attendant to enjoy the travel perks offered by many domestic airlines. My husband works for an airline, and we reap all the benefits, and by all I mean even our family and friends. Almost all airline employees get the benefits, even the ones working in the call center.
Security Sales Agent
Sales agents who sell security systems typically do this on a contract basis to a certain destination (not all companies let their employees choose where they go, but some do). The contracts typically last for 3 to 4 months, and all travel and living expenses are provided by the company.
I know a couple sales agents that aggressively sell for 4 months of the year, and spend the rest of the time traveling the world. Jobs that will allow you to travel
Health Coach
I have been a health coach for over two years now, and it has been amazing. As a health coach you will be able to pick your own hours and work from home, which makes it very easy to find time to travel the world. Being able to help people improve the quality of peoples lives by teaching them healthy habits is so rewarding. If any of you are interested in becoming a health coach (and earning a great income doing it) you can sign up to my mailing list below to get access to a FREE ebook all about health coaching. (Sorry, only available in the US for now)
Become A Travel Agent
Some people say that the internet killed the travel agent, but though not as big as it once was, the industry is alive and well. When you become a travel agent doors opens for all kinds of great benefits and discounts. One of those benefits are what are called FAMs (short for familiarization trips).
Travel suppliers create these discount programs to encourage travel agents to learn about their destinations and facilities with hopes that these travel agents will use their personal experiences to refer others to come visit them.
Teach English
A benefit of speaking one of the world's most popular languages is that there are people all over the world who want to learn it. Teaching English in a foreign country is one of the easiest ways to get out and see the world. Many teaching positions in foreign countries do require a certification, but you can easily get one in about a month's time.
TEFL offers accredited online training courses and is offering Avenly Lane readers 35% off with the promo code lane35! Type in the code at checkout and you are good to go. They will also provide you with job placement assistance upon completion of the course!
For more details on teaching English abroad you can check out our post How To Get A Job Teaching English Overseas.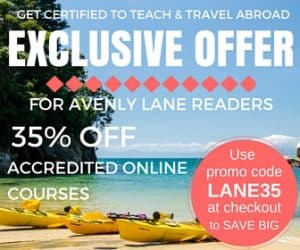 Cruise Line Employee
Cruise lines are constantly seeking new employees, from camp counselors to entertain kids to food servers and ship photographers. You'll not only travel the world while working, but also meet all kinds of fascinating people. Carnival Cruise Lines is a popular choice for aspiring cruise workers, and currently has openings in departments like food and beverage, guest services, HR, entertainment and more.
I have a good friend that spent 6 months working on a cruise line in the Mediterranean, which allowed her to get paid to see tons of Europe and Northern Africa.
Website Designer
The web design field is growing on a daily basis. This job only requires computer know-how and an internet connection. I have a good family friend that works full time designing websites from a Mexican beach.
Peace Corps Volunteer
As the title "volunteer" might indicate, you won't exactly be making six figures working with the Peace Corps, but if you don't mind living on a budget you can become part of an organization that lets you travel the world while making a difference at the same time.
Assignments typically last two years and involve working to advance education, health care, economic, and agricultural development in a community abroad.
The Peace Corps also provide housing, health benefits and student loan deferment — not to mention an excellent résumé talking point.
Au pair
Do you work well with children and know a second language? If so, becoming an au pair might be a good option for you. Au pairs live with a host family in a foreign country and provide childcare services such as babysitting and assistance with schoolwork. You'll receive a small salary on top of your room and board, but you also get to fully immerse yourself in another culture as an extended member of a family.
To learn more about becoming an au pair, visit InterExchange. I have a great friend who took a job as an au pair in Paris, and ultimately ended up staying permanently.
Tour guide
Look up "tour guide jobs" on Monster.com, and you'll find a few positions, ranging from a Grand Canyon guide in Arizona to a VIP tour guide at Warner Bros. Studios. Your best bet for finding a tour guide job might be to determine where you'd like to live and then reach out to travel agencies and landmarks in that area.
Travel writer/blogger
It might not be the easiest way to make a living, but it sure would be fun. Though full-time travel writing positions do exist, most publications hire freelance travel writers.
If you are about to take a trip, you should check Freelancer.com to see if you could make some money off of your vacation.
If you are interested in starting your own travel blog you can find our tips here.
If you enjoyed this post don't forget to share it with your friends!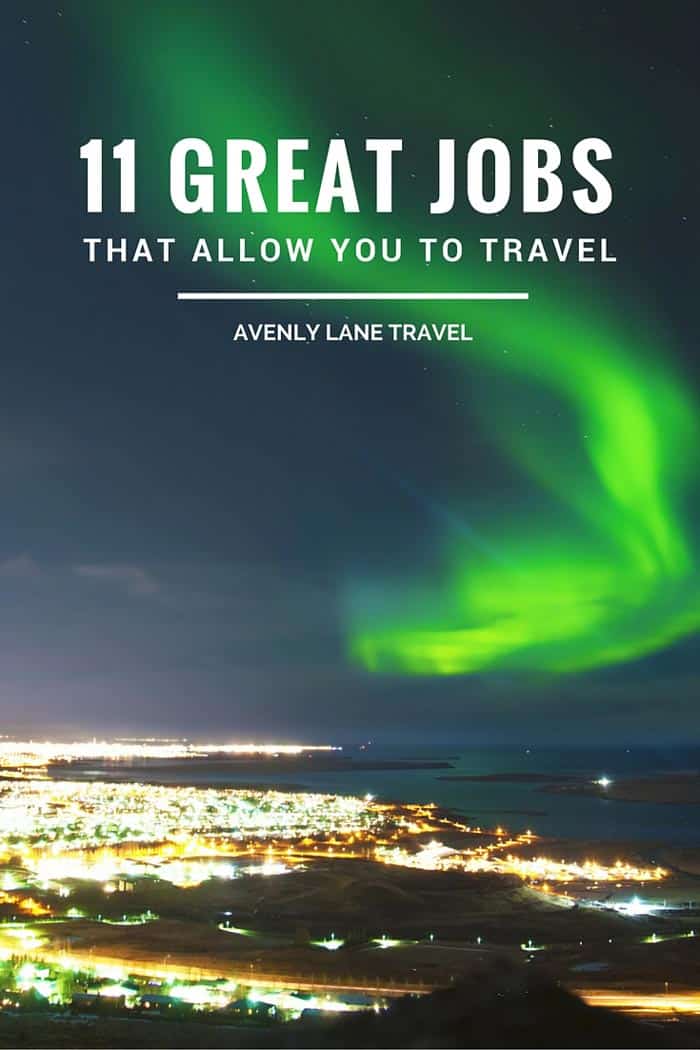 DISCLOSURE – This post contains affiliate links. If you purchase an item through my link I will earn a small commission. You will not pay more when buying a product through my link, in fact, you will save 35%. Thank you so much for all your support.
Thank you for reading!