Want to explore some of the most beautiful places in Norway? Norway is one of the most breathtakingly beautiful countries in the world! Yes, this is my opinion, but if you disagree, you are wrong (LOL).
After looking at these pictures, how can anyone argue? Norway features: cliffs, fjords, villages, fields of flowers, northern lights, and colorful cities on the water all in one… all this beauty, are you kidding me?!
The problem I have always had with Norway is that you need to spend so much time there to be able to see all the sights. They are far apart and can be very expensive to get to.
I recently discovered a great way to see a lot of the sights is on a Norwegian cruise. By seeing the country via boat, you can get to parts of Norway that otherwise might be quite difficult and very time consuming to travel to.
I mean, who doesn't like going to bed and waking up in a whole new magical destination?! My husband and I just found an 8 day Norwegian cruise for $350 per person, and are thinking we might not be able to pass it up!
We will let you know what we end up doing, but the best way to keep up with our travels is by subscribing here.
For now, enjoy some of these these amazing photos of Norway!
Beautiful Places in Norway
Lofoten Islands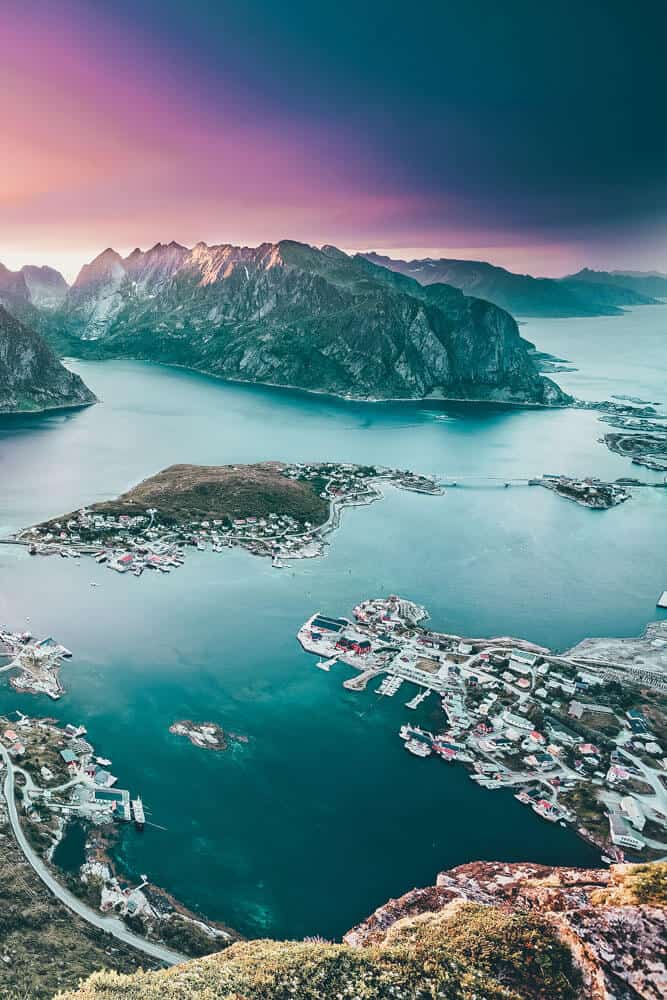 Gorgeous mountains in the Lofoten Islands.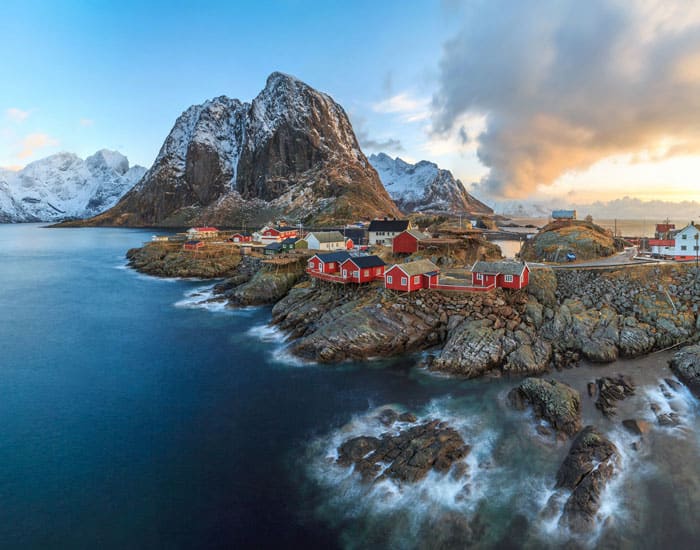 Ålesund, Norway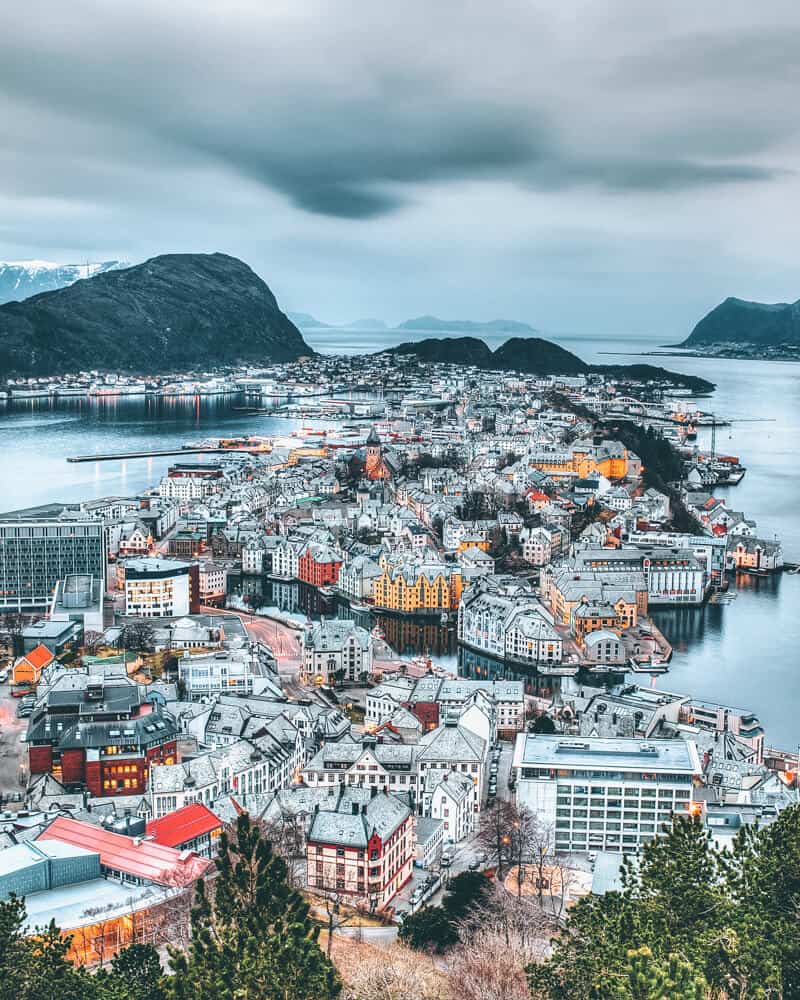 Beautiful city of Ålesund.
Flam, Norway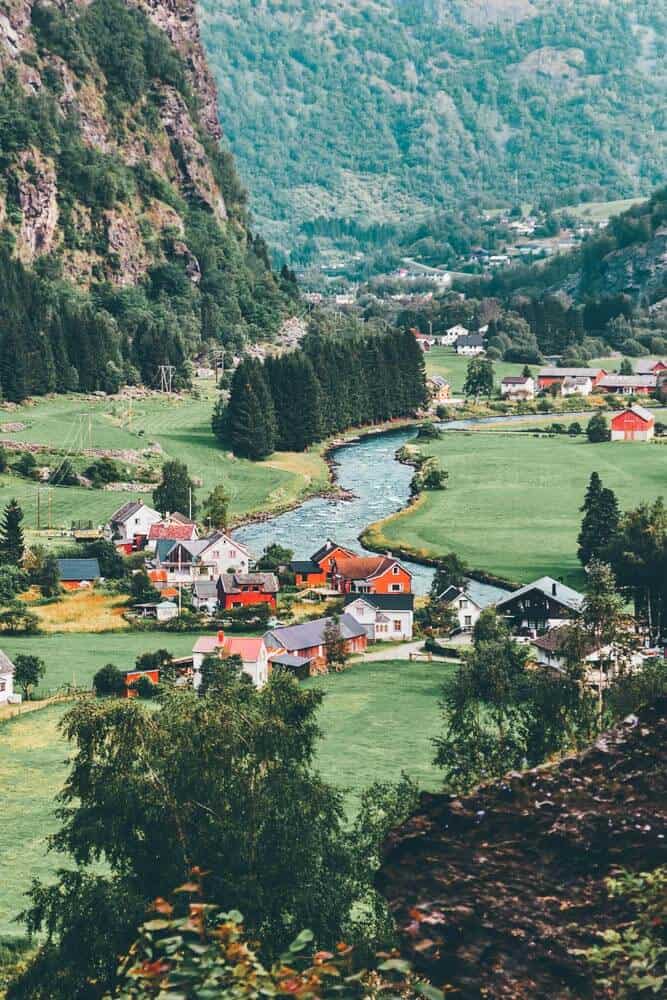 The small village of Flam in the Aurlandsfjord. I mean, does it get any cuter than this?!
Have a thing for charming, fairy tale like villages? Check out 26 of our favorite villages in the world.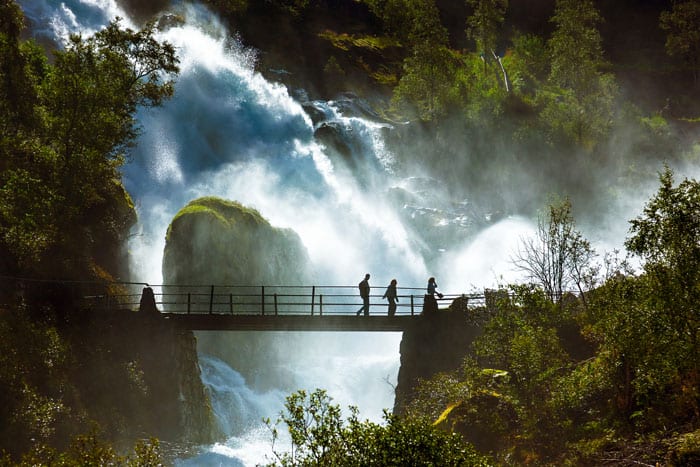 Waterfall near Briksdal Glacier. Norway has some of the most beautiful waterfalls in the world as well, could it get any better than this?!
Borgund Stave Stavkirke Church.
Bergen, Norway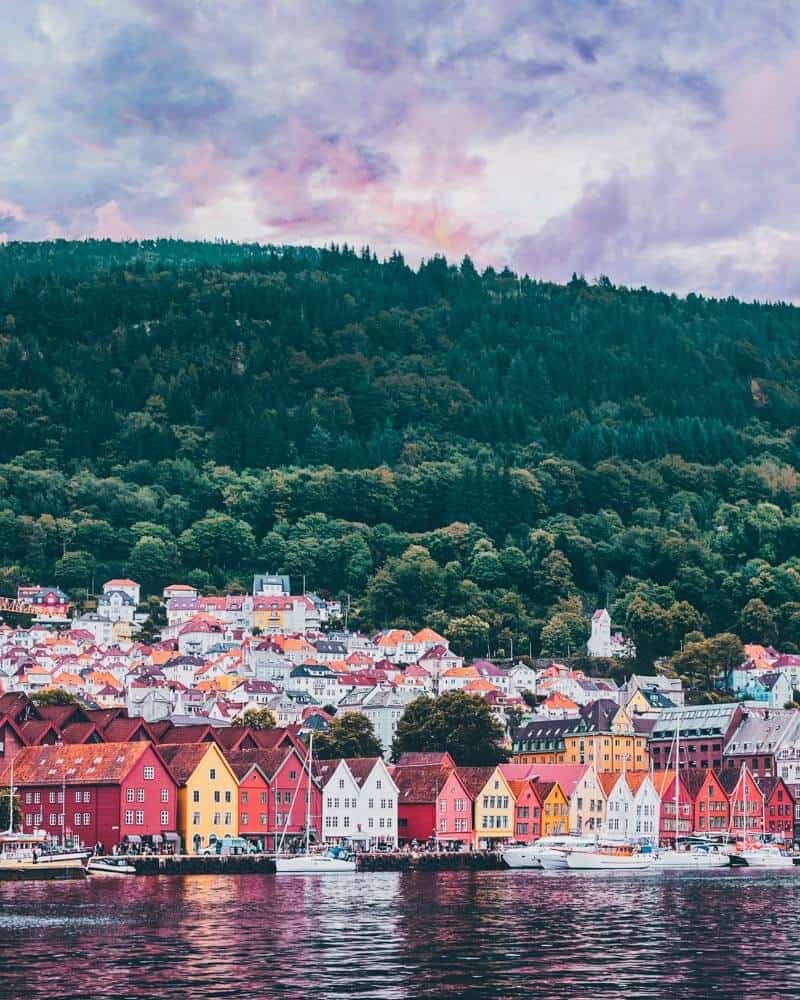 Famous Bryggen street in Bergen.
Trolltunga, Odda Norway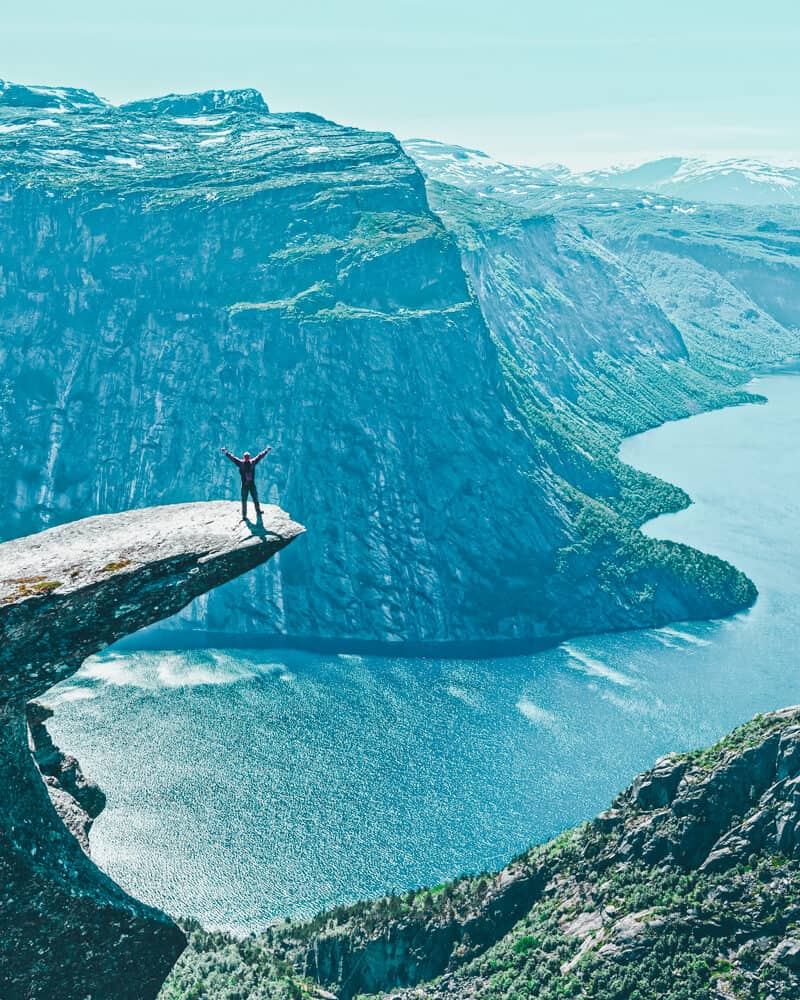 Trolltunga (The Troll's tongue) in Odda.
Note – I added some of my favorite travel products you guys can check out below. I have become especially obsessed with the MIRA water bottle. This is no ordinary water bottle; it keeps your liquids cold for up to 24 hours and hot for up to 12 hours! (seriously, it's amazing)
It is the exact same thing as the "Hydro Flask" water bottle but less than half of the cost! I've been wanting Hydro Flask for a while, but couldn't bring myself to pay $45 for a water bottle, so I was excited when I found the MIRA, and especially excited when it worked (if you don't believe me, read the reviews).
The selfie stick tripod is another one of my best purchases ever. It has a remote so you will have complete freedom when traveling to take as many photos as you want with everyone in them. It can also take vertical or landscape photos which was why I ultimately ended up going with this one. None of the other mini tripods I could find had that option.
The Troll's Ladder, Trollstigen Mountain Road.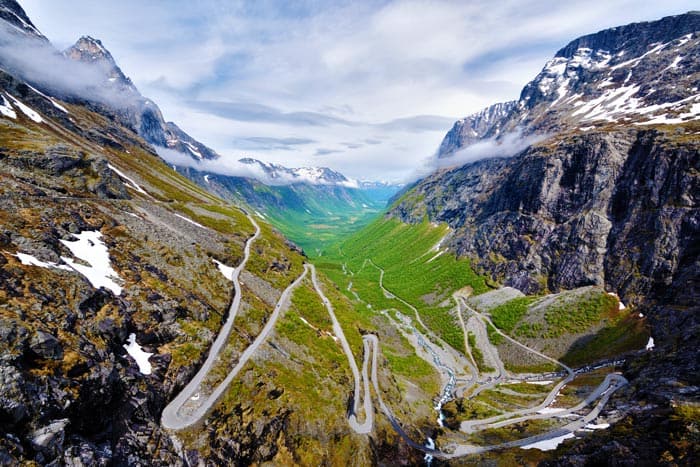 Geiranger Fjord, Sunnmore region of More og Romsdal county, Norway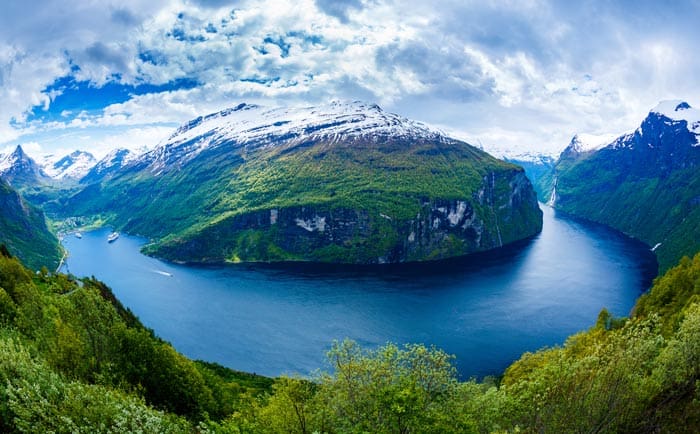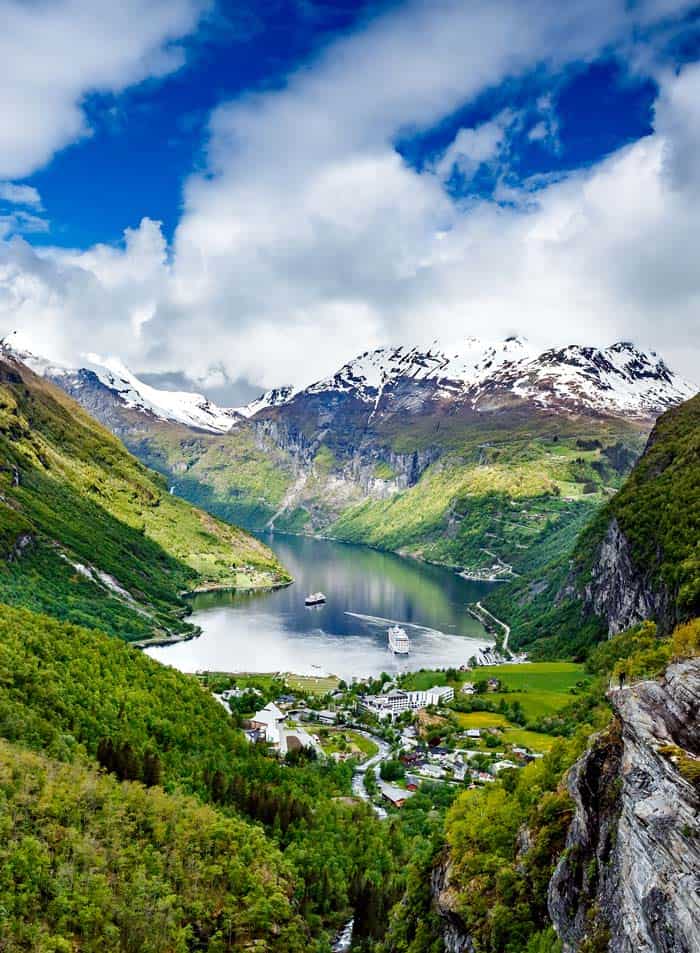 Geiranger Fjord again. Because one photo is not enough! It is so beautiful.
Reine fishing village, Norway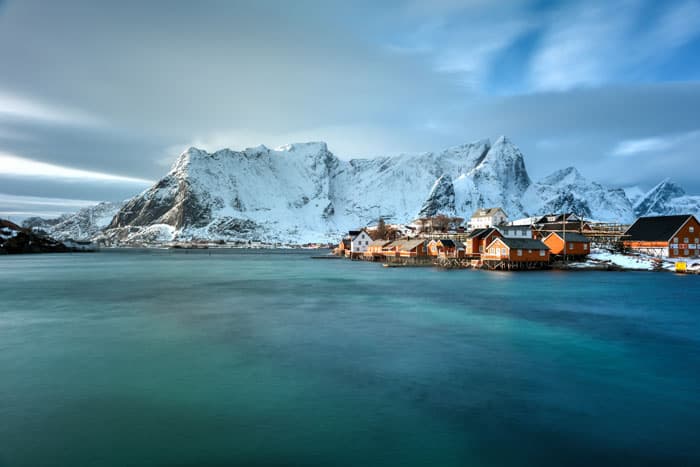 Reine in the Lofoten Islands.
Preikestolen, Norway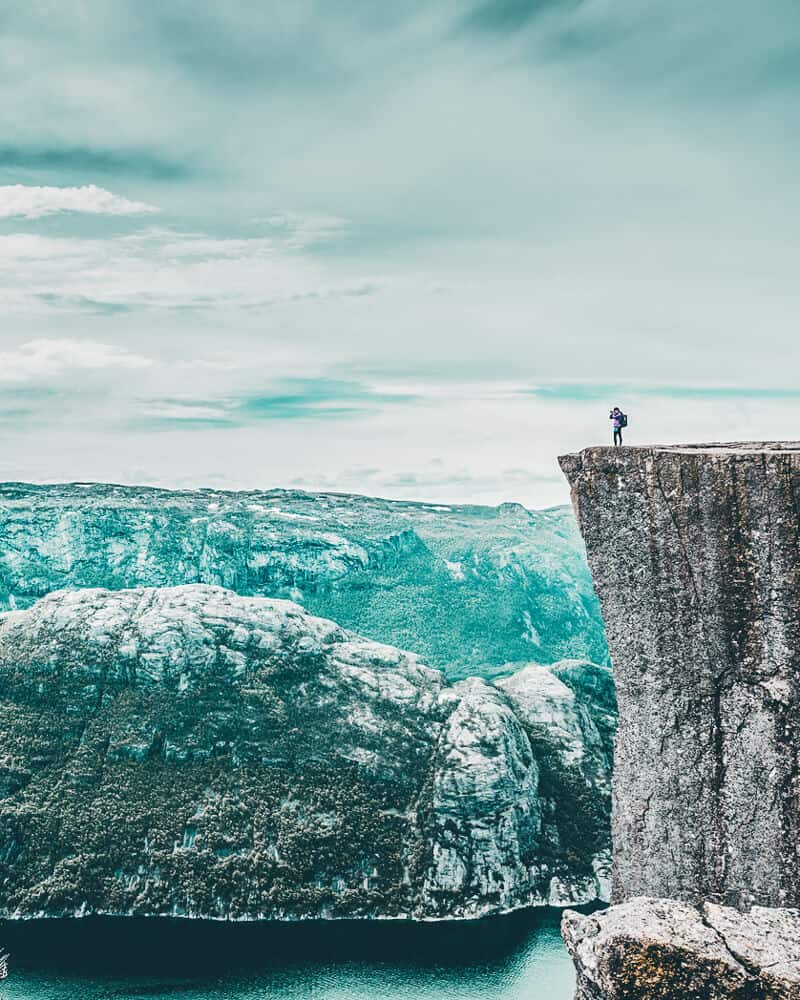 Pulpit Rock perched on top of a jutting 600m-tall (1969 ft) cliff.
Seven Sister Waterfall, Geirangerfjorden, Norway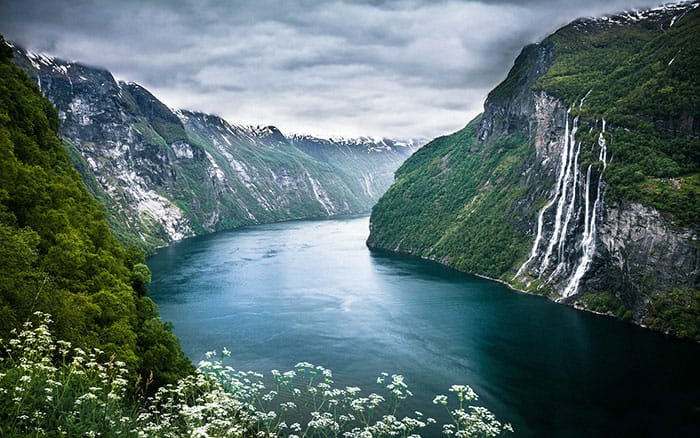 Bergen in the winter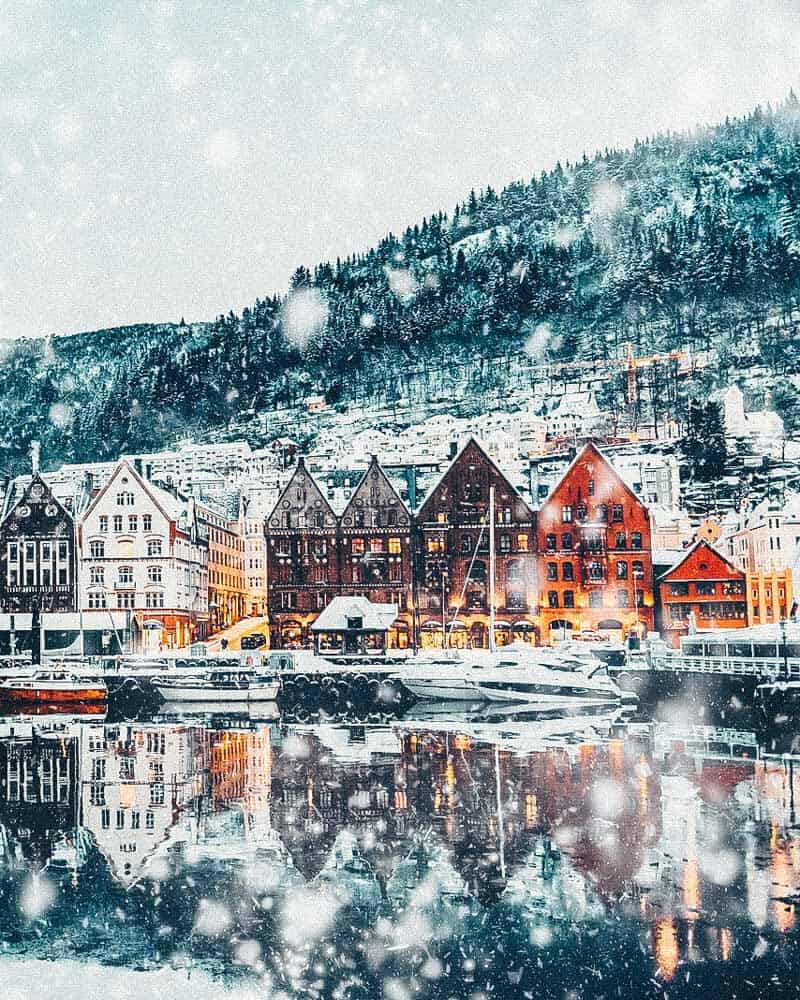 Bergen Norway during Christmas!
The Hanging Stone, Rogaland, Norway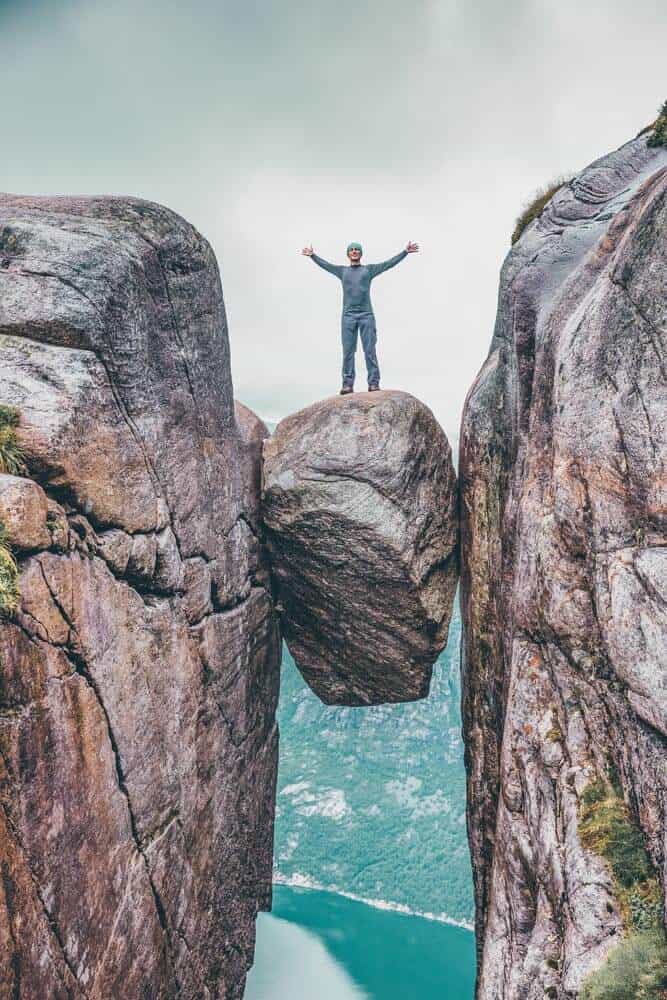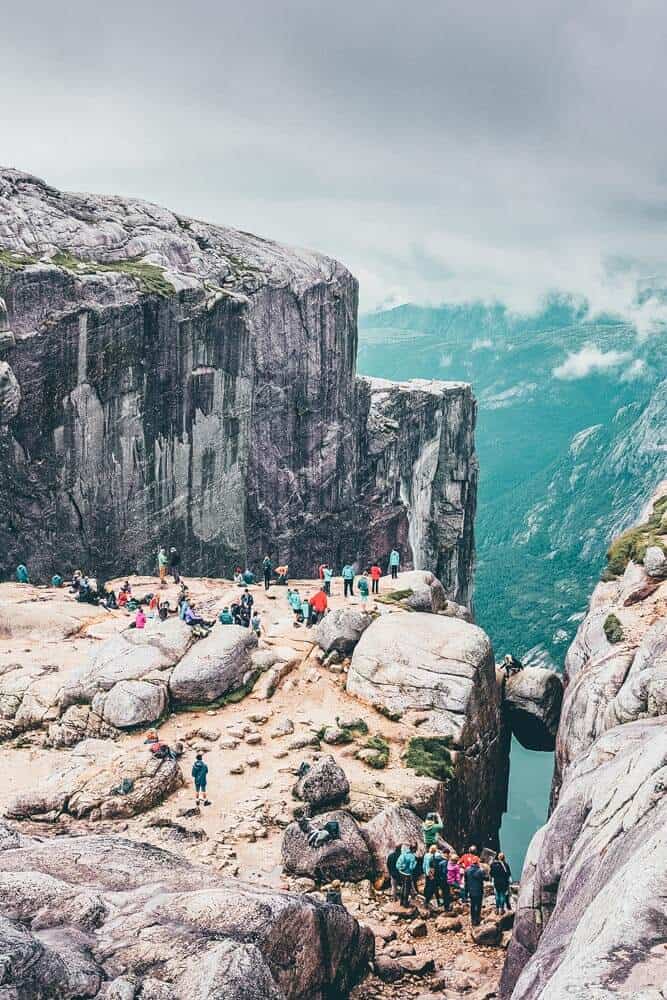 Not sure I would be brave enough to walk on this. What about you?
Lofoten Islands, Norway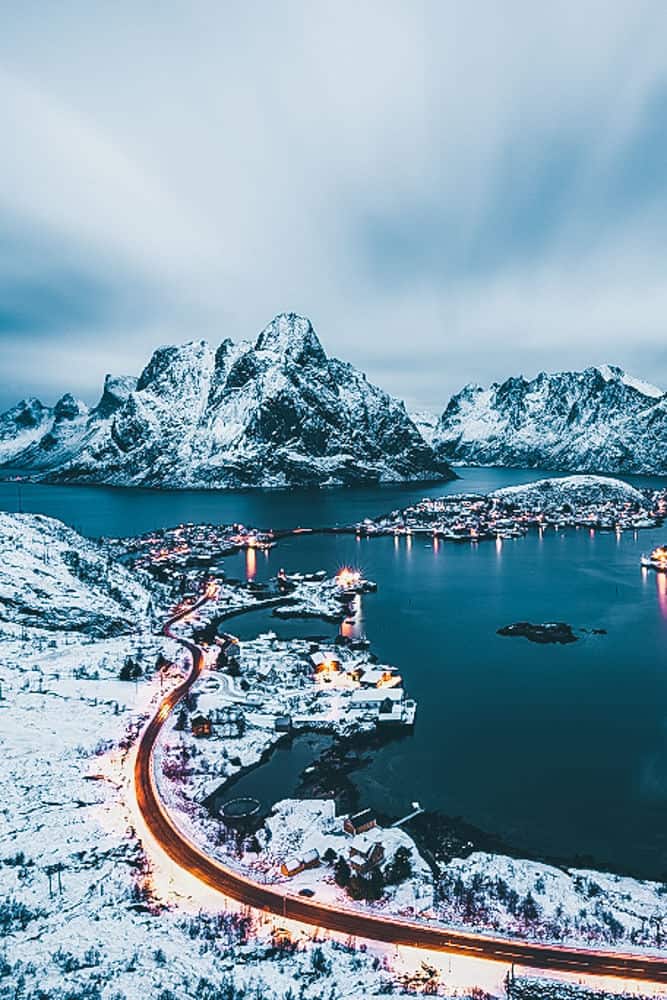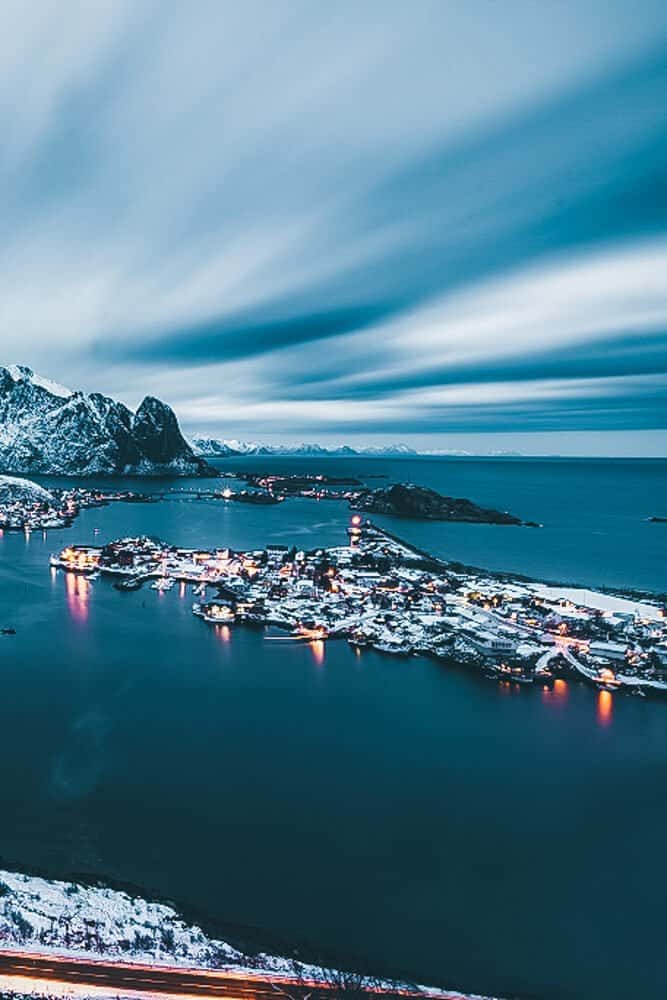 Roads in Reine lit up at night.
Which place do you think is the most beautiful place in Norway?