I am still not entirely sure how the city of Las Vegas blossomed in the heart of the desert. The landscape is beautiful, but the startling lack of natural resources didn't stop the development. Though predominately known for its casinos, Vegas is effectively re-branding itself as the all-around entertainment capital of the world.
Over 40 million people a year come to Las Vegas, though the local population is under 2 million. This means that these visitors need places to stay, and the city offers more hotel rooms than any other on earth!
You might also be interested in: 14 Unique Things to do in Las Vegas
Best Hotels in Vegas on the Strip
I am glad to now call this city home. Being a permanent resident allows you to experience many of the unique hotel properties. Though I have not been to them all, I can proudly say that I have been in more than 100 of the biggest and most popular. This post breaks down five you cannot miss, and should consider booking on your next getaway to Vegas.
Read also: 11 Places You Can't Miss in Las Vegas
Most Romantic Hotel in Las Vegas
Bellagio Hotel & Casino
The inspiration for this property was Lake Como in Bellagio, Italy. I haven't been to Bellagio, Italy, but if it is anything like this resort, then it must be amazing.
Almost all visitors to Vegas at least walk through this resort. The free water show with fountains synchronized to music is right in the middle of the Strip. Once you get inside, you will see why this hotel is one of the best hotels in Vegas on the strip.
You are immediately greeted by the Bellagio Conservatory and Botanical Gardens. These gardens are exquisitely decorated and maintained for each season with some of the most unique plants and flowers in the world
The rooms are the ultimate luxury, with every design I've been in looking unique and amazing.
The average daily rate of a room at the Bellagio is about $200, so make sure you get ample opportunity to enjoy.
Check out prices for your trip here.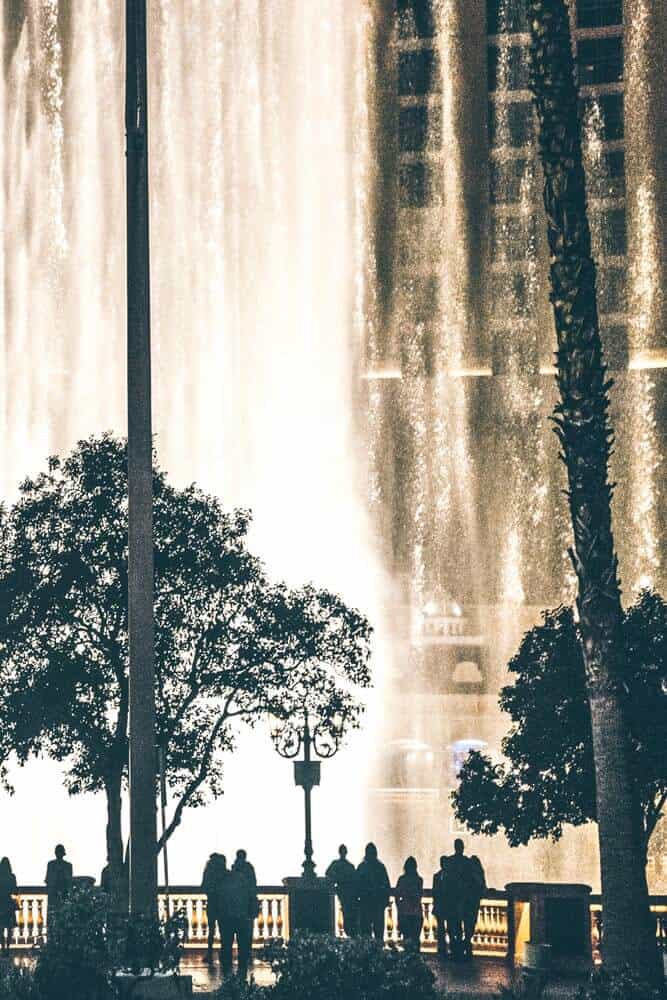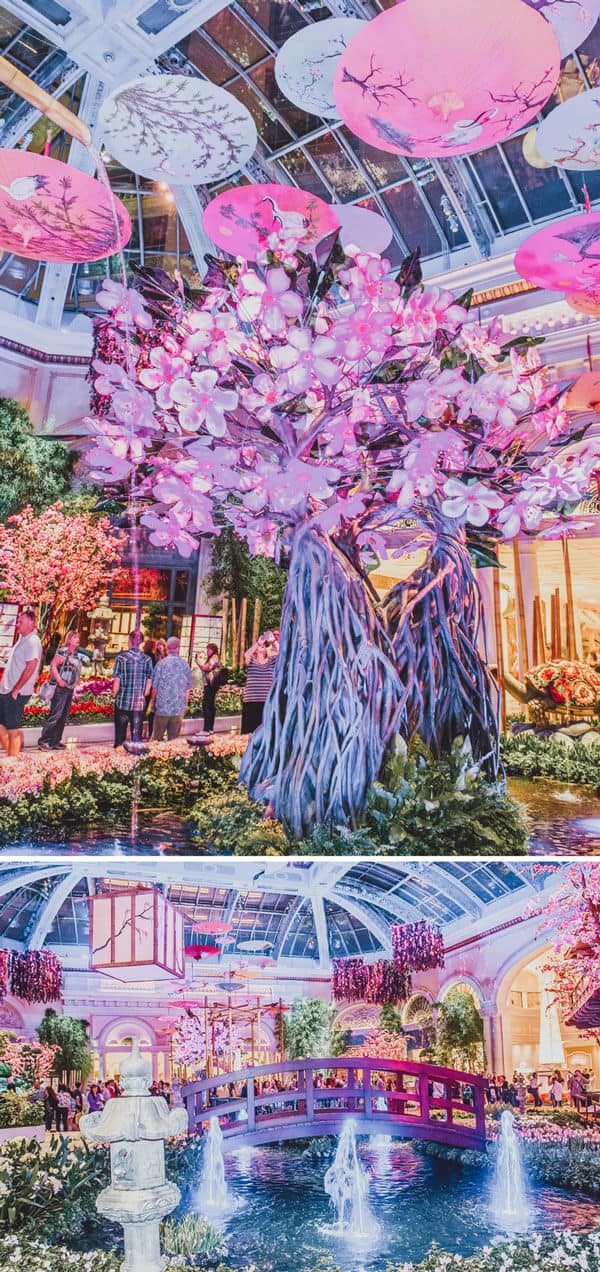 Best Hotel for Kids in Las Vegas
Circus Circus

Hotel in Las Vegas
Don't freak out! I know this is an old property, and I know the rooms show their age, BUT if you have kids and are on a budget, you literally cannot beat Circus Circus.
This property's location is right off the Strip, so you have immediate access to any of the big casinos, yet you can book CC at an extremely low rate. On more than one occasion I've had family with little kids book this for $19 a night. With it being that cheap, you can have a second room for the kids.
The real reason you stay at Circus Circus is for the entertainment. It is the biggest permanent standing circus in the world, and various acts go on all throughout the day (acrobats, jugglers, magicians, unicycle acts etc). The best part about this entertainment is that it is completely free.
Circus Circus also features its own INDOOR amusement park, Adventuredome. My nieces and nephews thought this amusement park was just as good as Disney Land (it's not), but it is a fraction of the cost. Adventuredome is a cheap way for kids to get to experience smaller versions of all the rides at a typical amusement park (roller coasters, bumper cars, boat swings, etc).
To check prices and availability click here.
Best Value for the Dollar
The Golden Nugget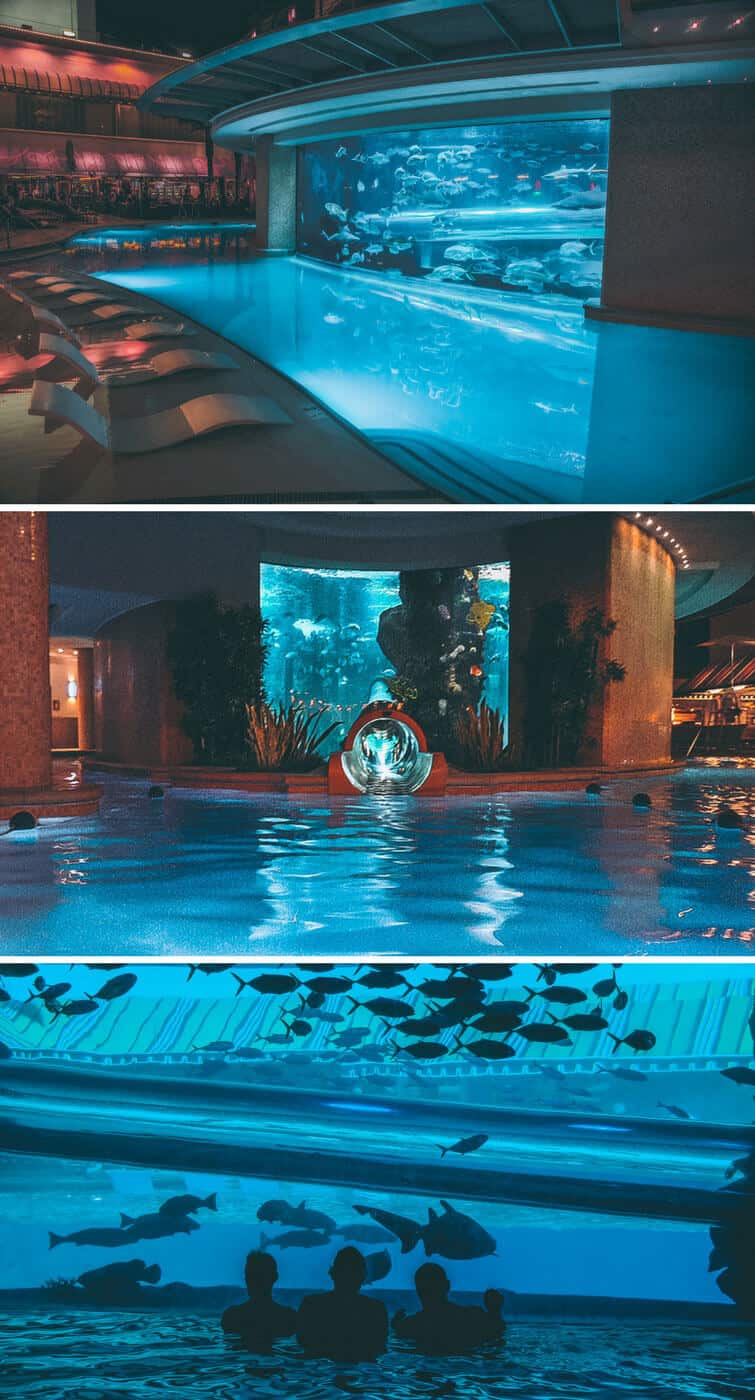 The Golden Nugget is located off of Fremont Street, or what many people now call Old Vegas. Though it opened in 1946, the property doesn't feel close to 70 years old. Recently it received a complete renovation, and now the rooms feel brand new, and are beautiful.
Stereotypically Fremont Street is not as expensive as The Strip, so The Golden Nugget can be booked at an extremely affordable rate, while still having access to immediate entertainment on Fremont Street.
I have literally booked this hotel for friends at a rate of $25 per night, though in high season and on weekends it is more expensive.
My favorite feature of this hotel (other than the price) is the waterslide that goes straight through a shark tank. Seriously, a water slide that goes within inches of huge sharks!
Another great property on Fremont Street that has been completely renovated is the Plaza.
To check prices and availability for the Golden Nugget click here.
You may also be interested in: 14 Unique Things to do in Las Vegas
Most Novel
What can be more novel and fun than staying in a gigantic pyramid with a beam of light on top that can be seen from space?
This unique property follows its Egyptian theme throughout, with replicas of the Sphinx, obelisks, and other Egyptian statues.
Even with the fun theme, this hotel is still incredibly nice. The rooms pay homage to Luxor, Egypt, but with modern amenities and luxurious features. One thing I couldn't get use to was the diagonal walls of your room in the pyramid, and diagonal elevators that take you up and down the inside of the pyramid. top
The Luxor Sky Beam on top of the pyramid is the strongest beam of light in the world, and can be seen from a long ways away (even as you are flying in). Unfortunately, in 2008 the number of lamps used in the Sky Beam was cut in half; it is still bright, but not nearly as powerful as it was before 2008.
I've been able to book this for about $100 a night, which isn't super expensive for a property on the Strip. Also, be sure to check out two of my favorite exhibits (Titanic and Bodies) that are located within the Luxor.
To check prices or book the Luxor hotel click

here.
Most Luxurious
Hotel in Las Vegas
Aria Resort and Casino (Our honeymoon hotel)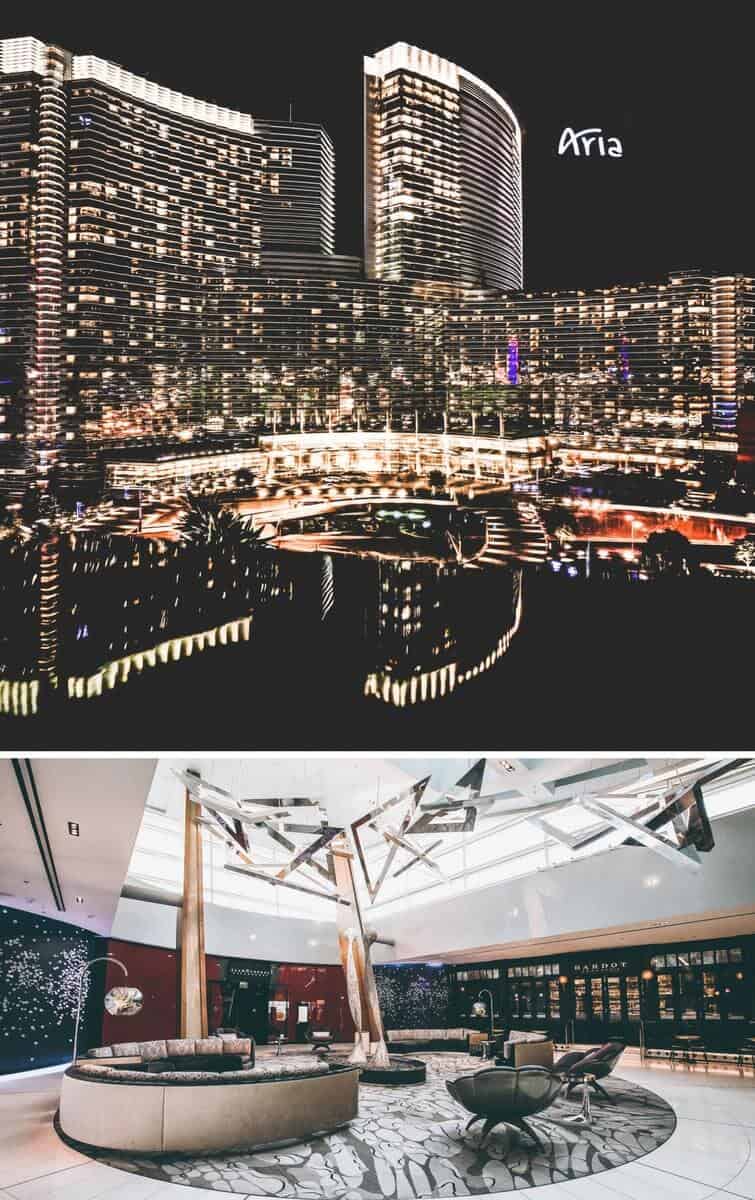 The Aria Resort and Casino is one of the newest (opened December 2009) and is one of the best hotels I've ever stayed in. This was the hotel that my husband and I chose to stay in the night we got married, before heading out on our honeymoon to Iceland.
This beautiful property has been described as the most technologically advanced in the world. Some of the technology features include automatically opening and closing curtains, adaptive temperature, and intuitive lighting. The biggest surprise was the music that greeted us as we opened the door.
It is pricey, so if you are going to stay here make sure to take advantage of all the features of City Center has to offer. The shopping, restaurants, pools, and spas cannot be beat.
My favorite feature is the unique scent that the Aria pumps throughout. It is so popular you can buy air fresheners that are made to replicate it.
Check prices and availability

here.
DISCLAIMER – these rankings are based on my experience, and not some scientific rating system. There are tons of great properties in Las Vegas, and there are tons of individual reasons for one booking one over another.
(This post contains affiliate links and we will make a small commission if you guys book through our link. I want to thank you all for the support! It helps keep our little site up and running.)
Read Next: 10 Attractions You Can't Miss In Las Vegas